Why the Korean Demilitarised Zone (DMZ) should be included in your trip to Seoul
It's difficult to put into words, but as you witness South Korea at the forefront of technological advancements, fashion and pop culture, it's hard to imagine that it has been through a war just decades ago. A war which separated Korea, and until this day, seems to have created vastly different fates and fortunes for people across the peninsula.
I believe strongly that a trip to Seoul should not be without a Korean Demilitarised Zone (DMZ) tour. Take some hours from your busy day of shopping and eating to dwell in the history of South Korea, and how it optimistically tells tourists that it looks forward towards reunification one day.
At the time of writing, the Kaesong Industrial Park (an industrial area in North Korea with South Korean factories) which was closed in April 2013 has reopened. That being said, it is not yet in full operation and relations have not been as rosy since the young Kim Jong-Un came on board.
To view the different parts of the DMZ, you would have to sign up for a tour.
We chose one that brings us to the third infiltration tunnel instead of the front line. Primarily because friends have been to the front line and there is only a room with a table and two chairs there. Venturing into the tunnel dug by North Koreans through the South Korean border sounded way more exciting.
We booked the tour off this website: http://www.koreadmztour.net/dmztour.html
It cost USD48/ SGD60 per pax for a one day tour (after credit card charges).
The tour starts pretty early in the morning. They tell you to wait at your hotel lobby at 7.30am in the morning. The driver comes to pick you up. You follow the seven seater to other hotels in the vicinity to pick up more passengers. By 8.15am, you would be sent to board a big 40 seater tour bus.
The tour is good – our guide Sunny can speak good English and is knowledgeable and clear about facts. She is also familiar with the recent news at the Kaesong Industrial Complex.
The tour heads to four places.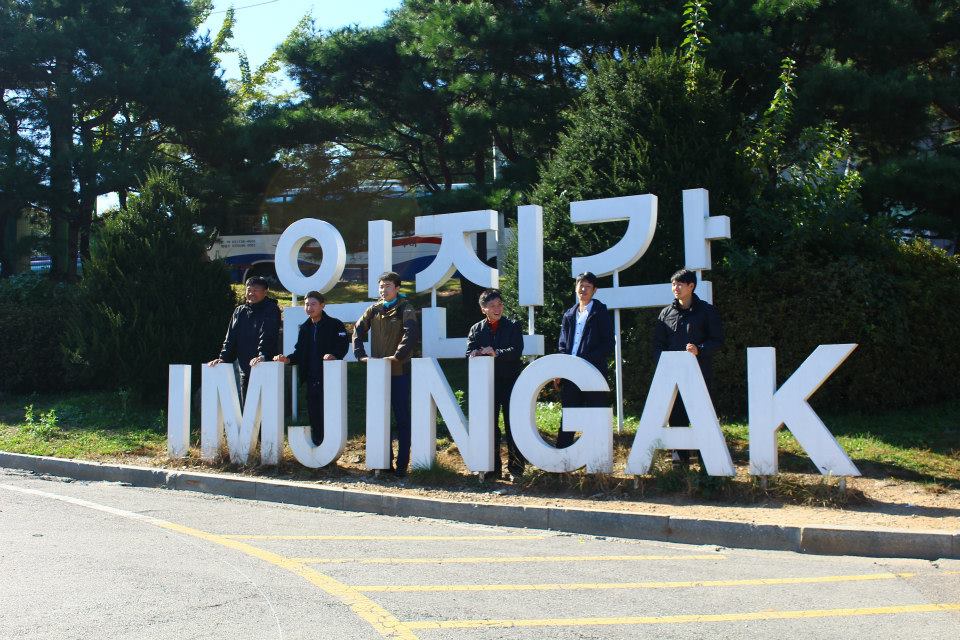 1. Imjingak (임진각)
The park was built to commemorate those from both sides who are unable to return to their hometowns, friends and families because of the division of Korea.
The park has many statues and monuments regarding the Korean War. There is also a restaurant, an observation deck, a pool in the shape of the Korean peninsula, and even a small amusement park.
Imjingak is where the "Bridge of Freedom" lies. The Freedom bridge does actually cross the Imjin river. It is a former railroad bridge which was used by repatriated POWs/soldiers returning from the north.
Source: http://en.wikipedia.org/wiki/Imjingak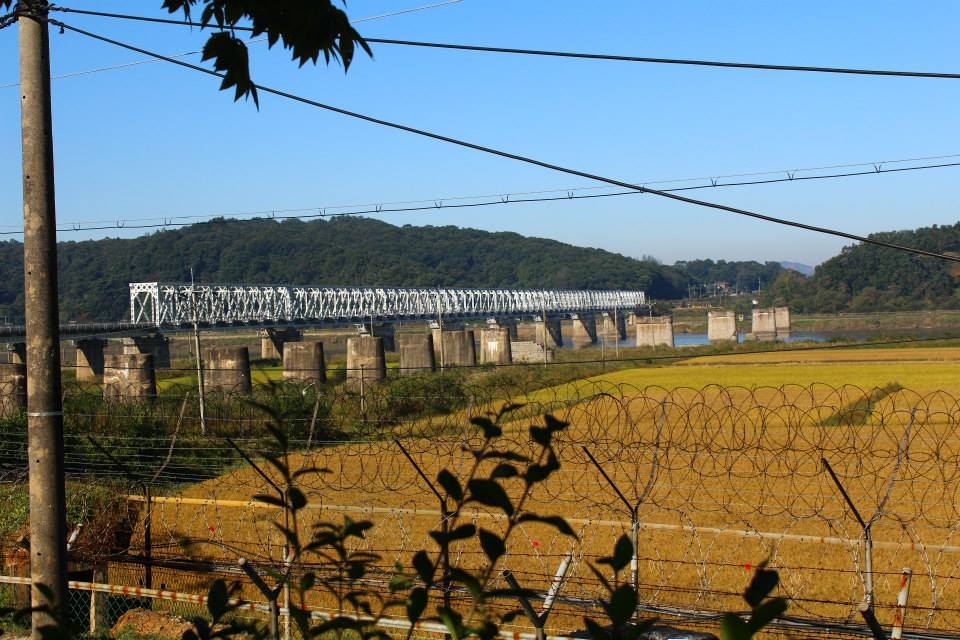 # # #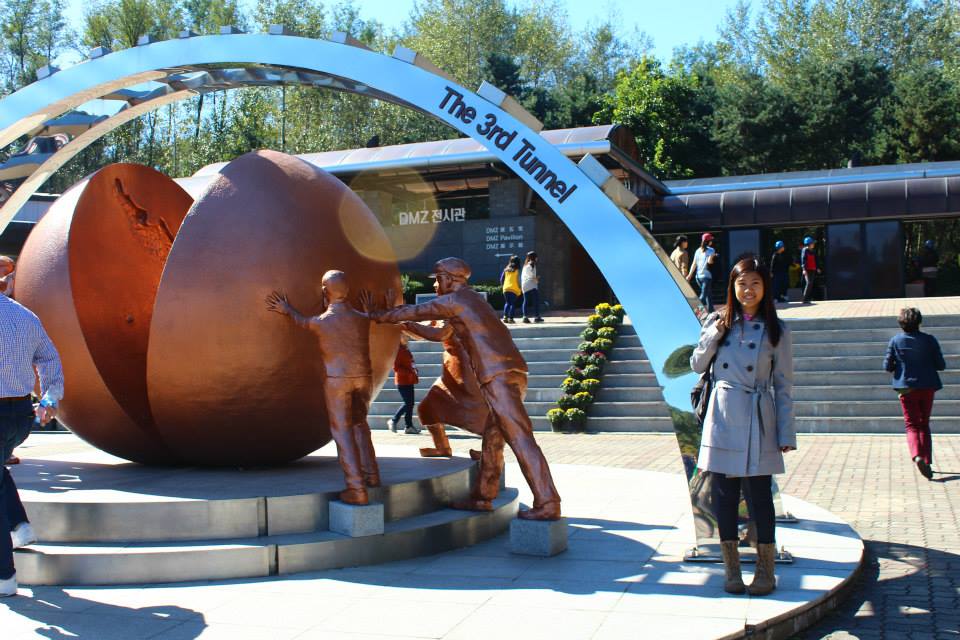 2. The Third Infiltration Tunnel (제3땅굴)
The third infiltration tunnel was discovered in Oct 1978. It was dug by the North Koreans which could be possibly used to launch a surprise attack on Seoul. North Korea initially denied the existence of such a tunnel, but later claimed that it was for the purpose of mining. The tunnel at the North Korean side was mainly covered with granite covered with Charcoal, as evidence of that claim.
For more information, refer to: http://en.wikipedia.org/wiki/Third_Tunnel_of_Aggression#cite_note-ssd-1
It's a steep 30 min walk down and up – be sure to wear proper shoes. You can almost feel the exhaustion of North Koreans as they dig their way through the tunnel. The tunnel is very low in height – approximately 159m, so you got to bend down most of the time. Yellow helmets are provided to protect that head of yours from knocking against the rocky roof.
At the end of the tunnel are two concrete walls and a window that looks into North Korea. I think there is also a fountain of peace. The tunnel is heavily guarded and no photos are allowed. Still worth an experience nonetheless.
The DMZ souvenir shop offers a selection of North Korean liquor that can be found nowhere else.
# # #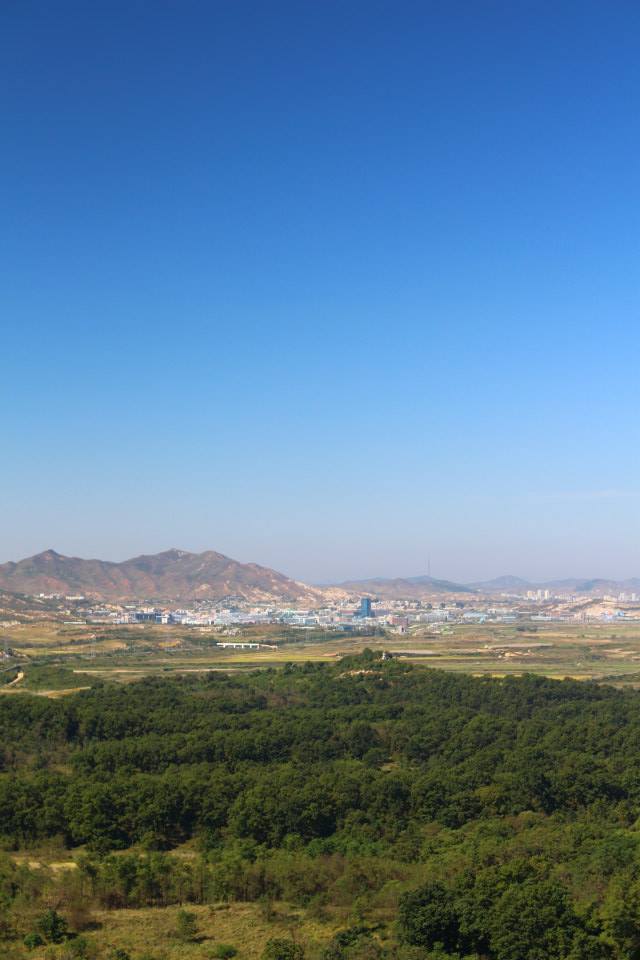 3. The Dora Observatory
The observatory offers you the opportunity to look into North Korea. Pay 500 won to peep through the binoculars provided. If you have a good camera with a good zoom, it will be best. The observatory looks into the Kaesong Industrial Park, which as mentioned earlier, was closed and reopened just recently.
It's not about dull plains, like in Mongolia. There is a road, a lone car passing by. But Kaesong is brimming blue with factories. When heading back to the bus, we spotted a group of graduating army cadets which made for a good picture : )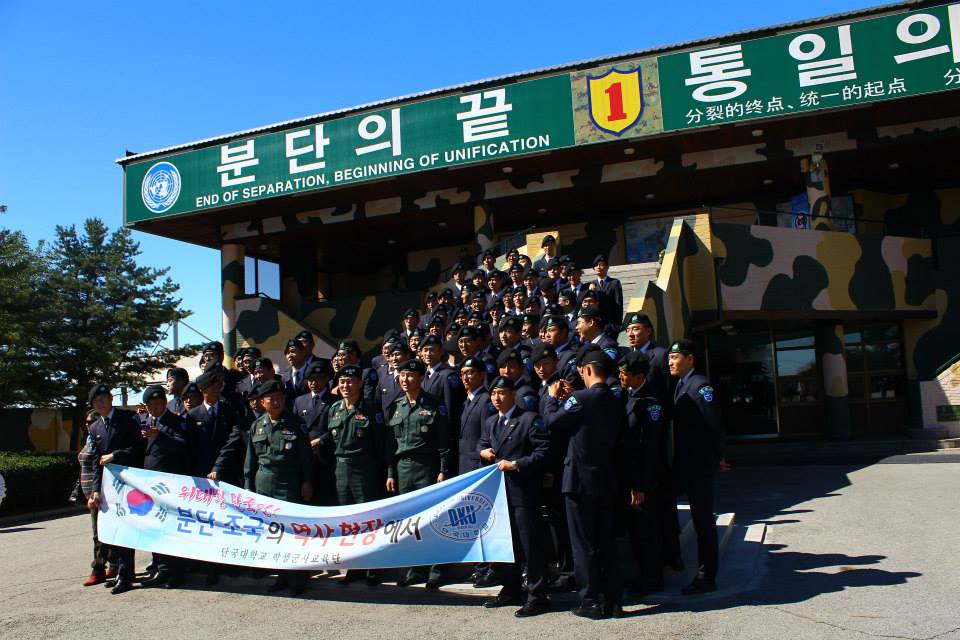 # # #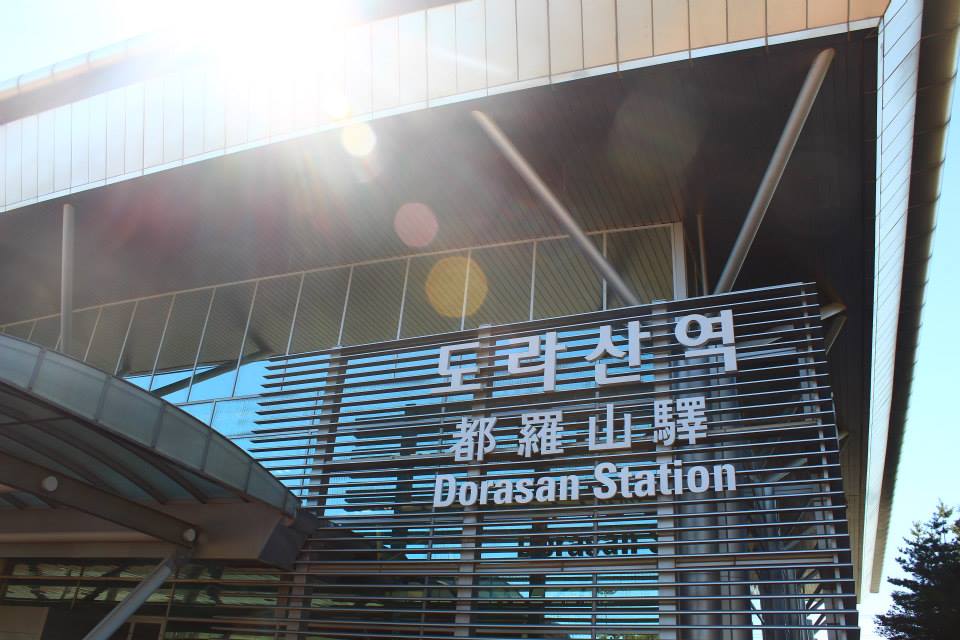 4. Dorasan Railway Station
I'll leave this for a separate post because of the number of photos. It's the best part of the tour, because I like trains and the Dorasan Railway Station stands for the possibility of railway travel across North Korea, into China and then connects the Trans Siberian.
A wee bit of history about the railway station – it was use by freight trains to ferry cargo into the Kaesong Industrial Park. But that was halted in 2008 and has not been allowed by the North Korean government ever since.
Not sure if it will happen during my lifetime and if I'd ever be fit and healthy enough to take a train ride through North Korea. In the meantime, the clean and shiny Dorasan Railway Station awaits North Korea. The railway station currently serves four trains a day from Seoul.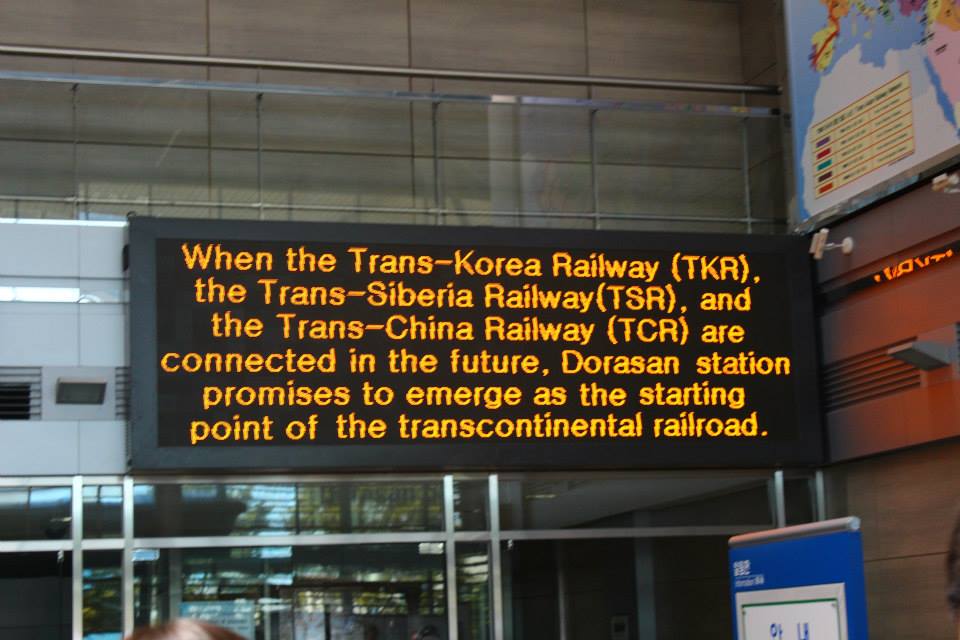 Click here to view the photo story of the Dorasan Railway Station.
As mentioned earlier, the South Koreans seem to be very forward-looking about re-unification, through the railway station and banners posted around. It's a tough journey, many steps forward and as many steps back.
But we can only hope. And that's why I think including the DMZ in your itinerary to Seoul is always important, even though it may be touristy. Because travelling is not all about the enjoyment of a country's best, it's also a learning journey of her struggles and difficulties.
As we look to the future and enjoy the present, don't forget the past.