A Kashmiri Photo Story (4) – Shalimar Bagh Srinagar
Unlike the Nishat Bagh in Kashmir where I was quite alone, I was in the company of lovers and school students at Shalimar Bagh. It's a nice contrast, as loneliness can wear you out, especially during prolonged periods in the cold.
According to Wiki, Shalimar Bagh is probably the largest garden in Srinagar. Shalimar Bagh was built by Mughal Emperor Jahangir for his wife Nur Jahan, in 1619. The Bagh is considered the high point of Mughal horticulture and is located on the right bank of the Dal Lake.
Shalimar Bagh was the garden I visited that had the least snow. It gave me a nice picture of what autumn would be like at the foot of the mountains. I spotted some houses by the side of the garden, and thought to myself – how lucky the inhabitants were!  To wake up to a mountain every day, with gardens to stroll in and spend the day. Of course it can be freezing cold, but the scenery just makes everything feel so worth it.
The fountains had stopped when I was there. I must admit, it lacked the magical snowy feel of Nishat Bagh, as all the trees had dropped their leaves, and it was a dull brown sight at times. But just like how life is what we make of it, Shalimar Bagh felt cosy – it was warm and comfortable, without the icy onslaught of the northern winds. And with the sun streaming through the wiry branches of the fir trees, I thoroughly enjoyed myself.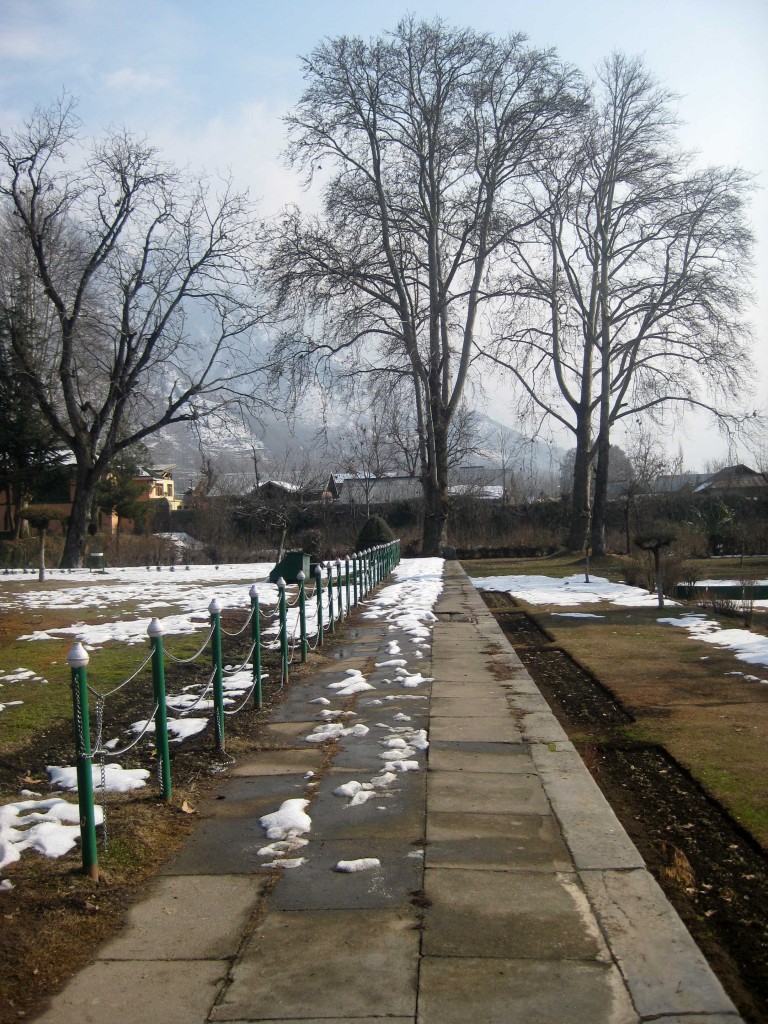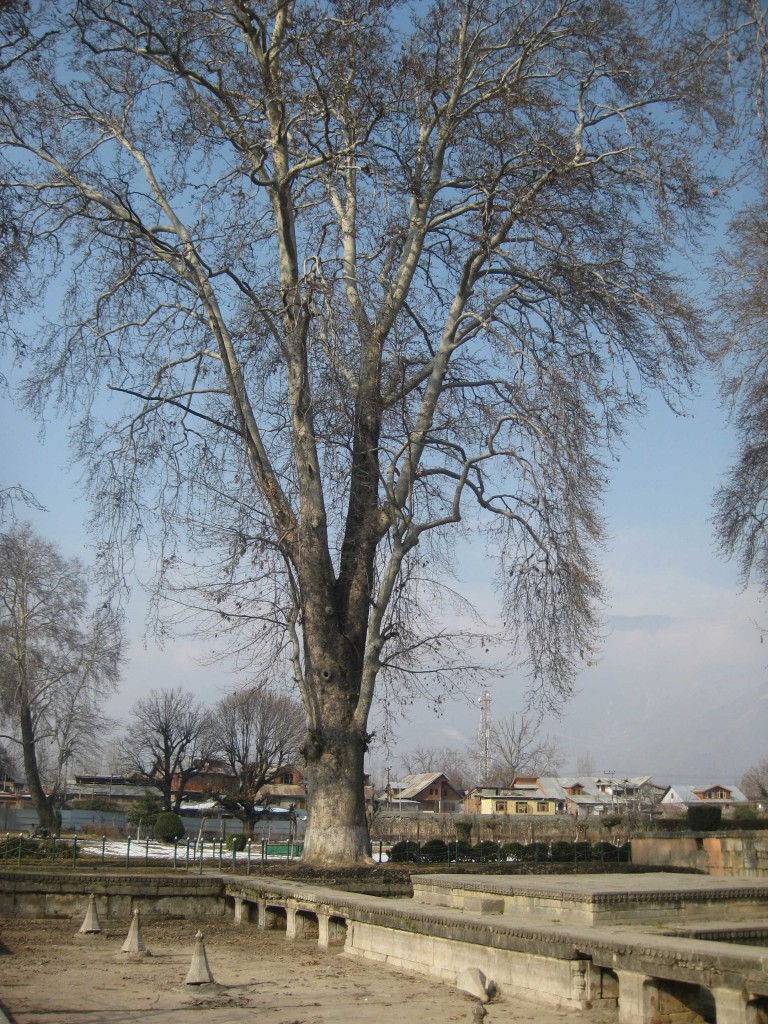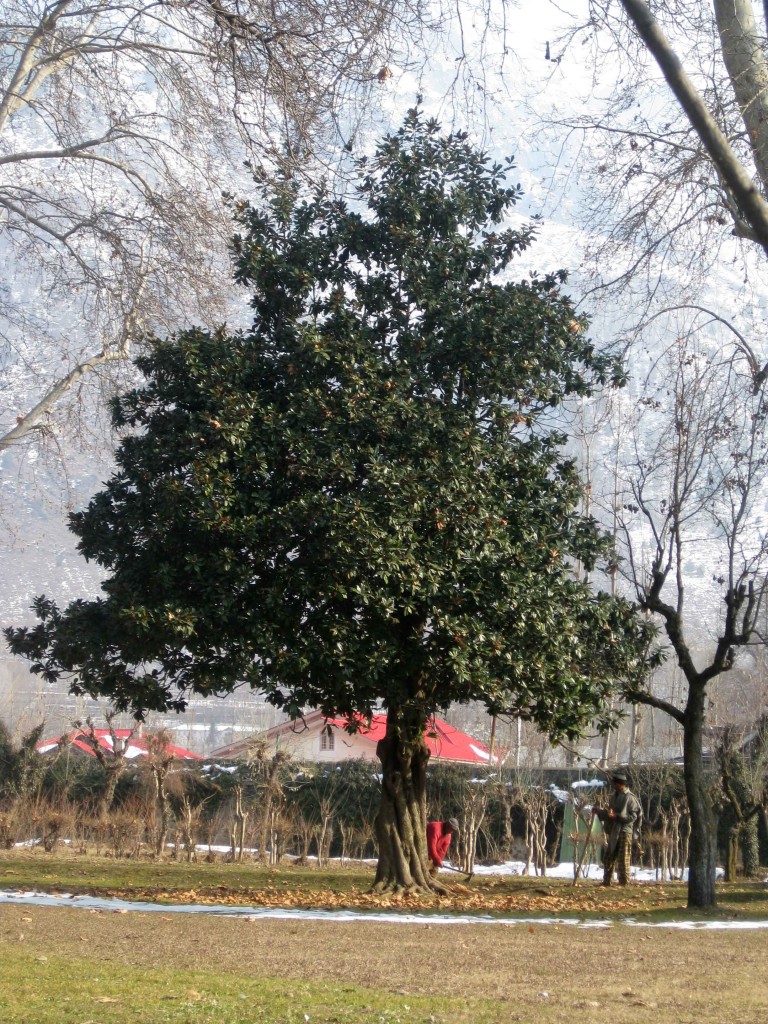 Watch out for the next post on: Getting to Gulmarg