Photo Story: A two day trip in Hanoi
Hanoi is Vietnam's administrative capital,  just like how Beijing is to China and Delhi is to India.
Due to its proximity to Singapore, most Singaporeans' first taste of Vietnam would be Ho Chi Minh, a bustling little city which is hot and humid. Based on the travelling tales from friends, I had expected Hanoi would be the same too. But when we arrived at Hanoi in January, it was chilly, with temperatures ranging from 15-20 deg c. The weather was dry and though some parts of the roads were congested, we didn't get that hot and bothered feeling associated with traffic jams.
We spent less than two days in Hanoi – it was a stopover before our next destination to Halong Bay. To be honest, I don't remember very much about it, other than the cute cafe we chanced upon – Vietnam's very own "Starbucks". Just like Singapore's cafe culture, Vietnamese have very own way of hanging out too. We also tried French drip coffee at a restaurant tailored to tourists. I didn't like it. Preferred the one at the local "Starbucks".
I remembered venturing into the Old Quarter of Hanoi, which was bustling with endless traffic. I remembered my surprise when I saw an Aldo boutique outlet there. If you're looking for affordable souvenirs and cool handphone covers, be sure to check out the Dong Xuan Market, located in the Old Quarter.
But top must-do at the Old Quarter would be to take a stroll along the Hoan Kiem Lake. Under the cool dark night, it can be a rather romantic and appropriate make out spot. #justsaying
The street food is great too. In the evenings after work, you'll find office workers gathered by the pavements of the streets, sitting on tiny little stools gulping down bowls of pho (pronounce as fer) (glass noodles with clear soup and bits of beef/chicken), just right for a cool winter's evening).
Hanoi to me, is mostly about the Hoan Kiem Lake, local coffee flavour, and pho. It was also about the people. It was nice.
Recommended time to visit: Later and early months of the year when it is much cooler eg. Nov – Jan. 
* * *
Photos during our two-day trip in Hanoi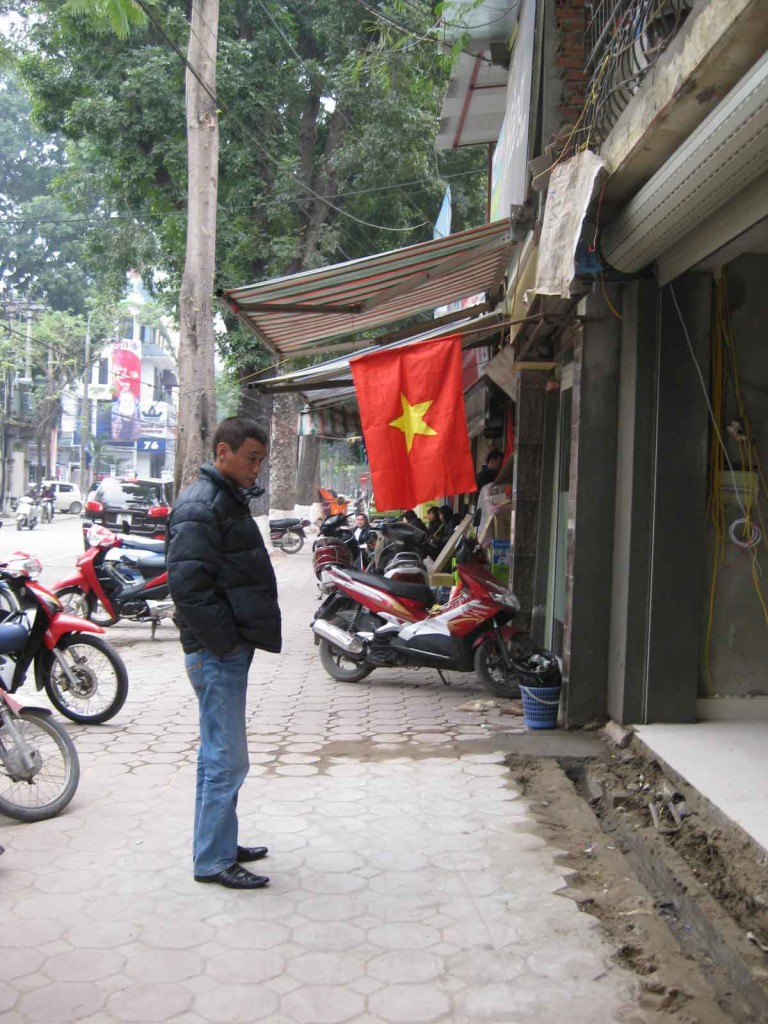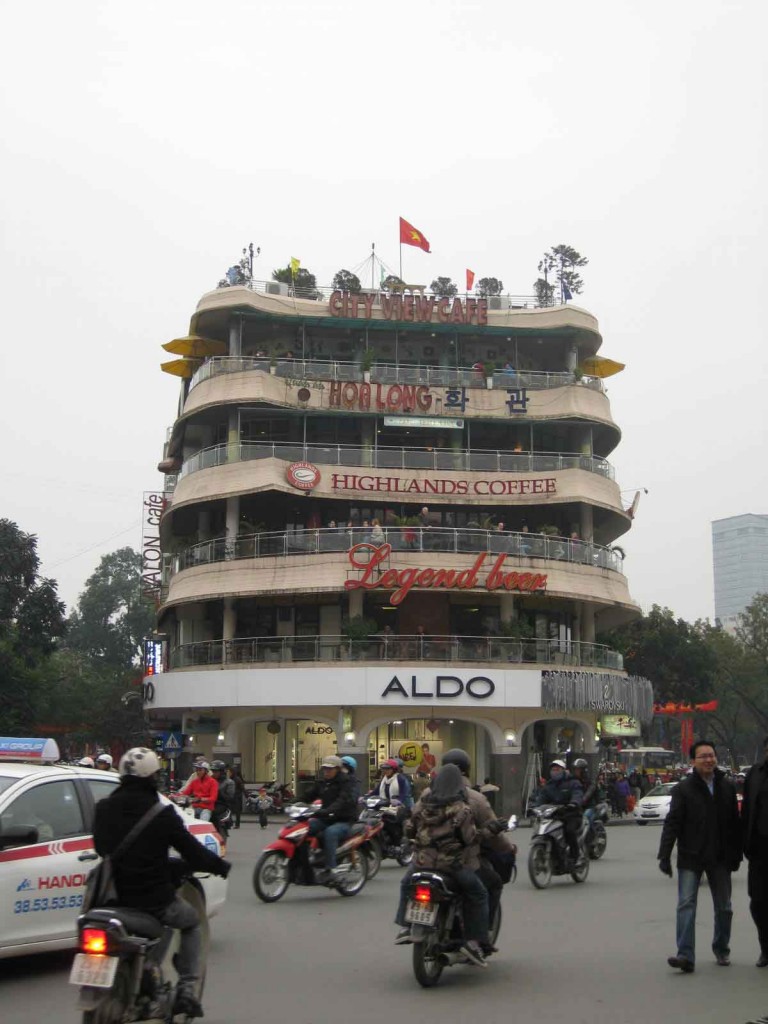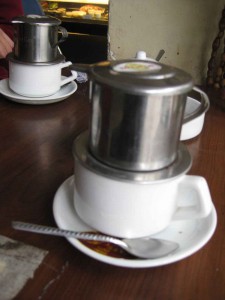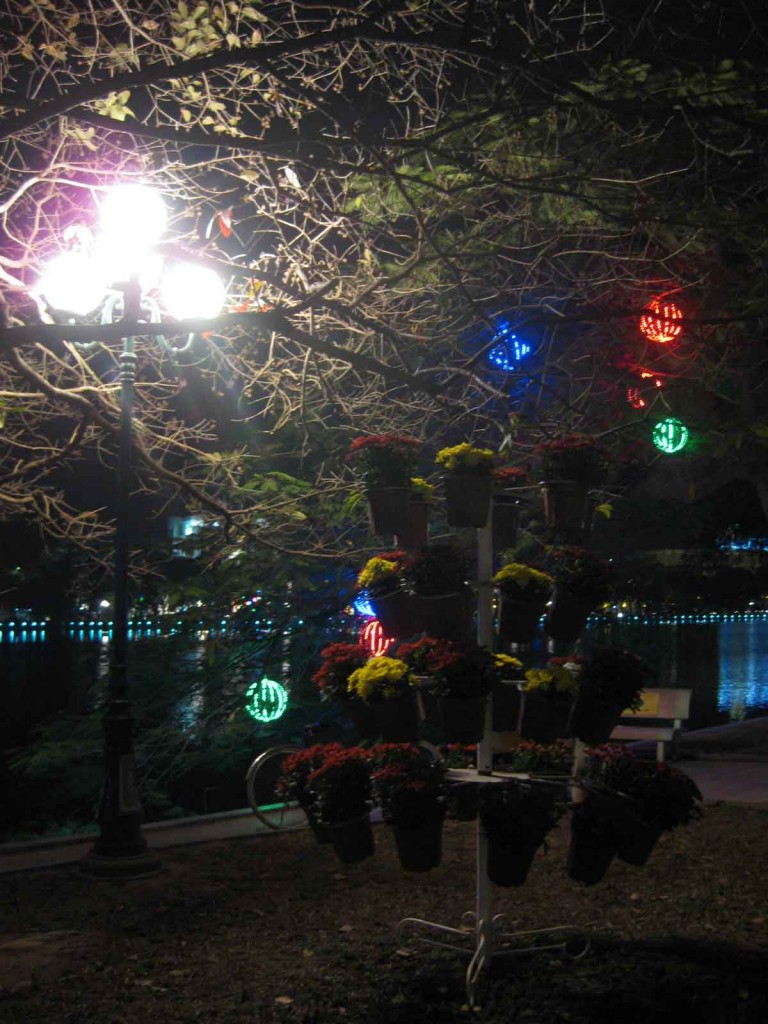 Be sure to catch the next few posts on Halong Bay. Coming up!