10 awesome things to do in a Villa with a private pool
If you ever had to choose between a villa and a five-star hotel, choose a villa. It's the best advice I'd give anyone. Especially if the villa comes with a pool. We just came back from a stay at the Kelapa Luxury Villas in Gili Trawangan and the experience has been nothing short of perfect.
Here are the 10 awesome things to do in a Villa with a private pool – just in case you're wondering, we did NOT do all of those, only some. ; )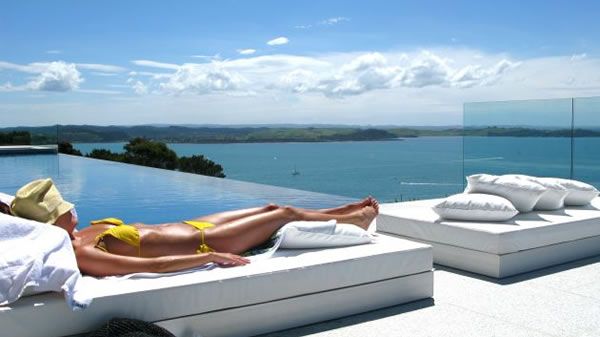 1. Sun tan by your personal pool
Okay, I know this sounds quite bimbotic, but imagine walking five steps from your bed to the pool side. Awesome. If you've forgotten to bring your swimming trunks or bikini, fret not. Just make sure you have towel nearby, and that you haven't called for room service. (Might be a bit of a hassle when the staff comes knocking on your door.) No longer have to worry about irregular tan lines, with all the privacy you need.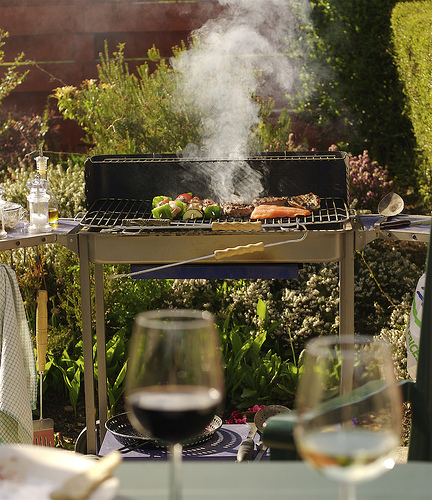 2. Have a poolside barbeque or pool party
These are the sort of things you can't really do if you live in a high-rise apartment your whole life. Now you can half-soak in the pool while biting into that delicious chicken wing and rinsing it down with a bottle of Bintang beer. Some villas offer a barbeque service for a fee – basically the staff will help you do the cooking, while you just enjoy.
A pool party sounds almost impossible for city dwellers which hail from land scarce Singapore. But when you live in a villa with a private pool, all you need is a BBQ service, some alcohol to make cocktails, and cool music to get the party started.
3. Do a cookout
Our villa came with a build in oven, as well as pans and pots which were new and clean. Therefore, I suppose if you're into cooking, a competition would be fun. The main difficulty will be getting the ingredients to make a great soup, pasta or steak. But fret not, if your villa is not close to the supermarket, there's always room service.
4. Skinny dip
Of course, make sure your villa-mates are fine with this before jumping in. Alternatively, you can pop in for a dip when everyone's fast asleep.  Just be absolutely sure there are no creepy crawlies which have fallen into the pool by accident.
5. Balance on that dolphin float
Yes, it's actually quite fun, especially when you cause someone to capsize. Wooh! Alternative, water guns will work as well.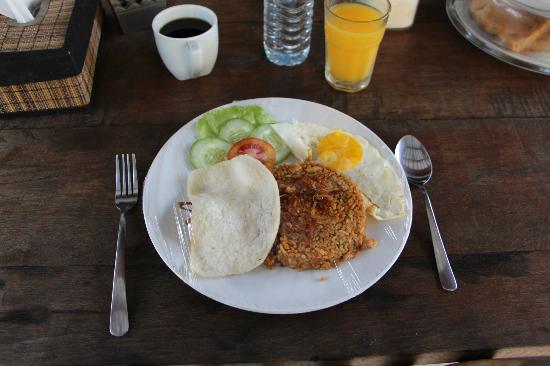 6. Enjoy a hearty breakfast after a swim
Hey, this sounds a little too simple, but imagine a hearty American breakfast waiting for you after 20 laps in the pool. You don't have to bathe, just plop down at the dining table which is five steps from you. Dig into the chicken sausage, crispy toasts and warm scramble eggs, it's life's simple, or should I say, luxurious pleasures.
7. Play the who-can-hold-your-breath-for-the-longest game
Not for the faint-hearted/ small-lunged and it's best if you can practice beforehand! Might be able to extract you several Mojito treats from this.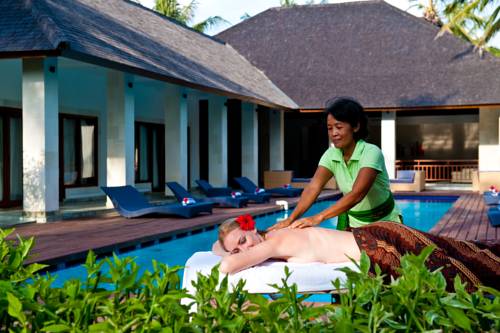 8. Have a massage by the poolside
Our villa came with a massage bed, which according to Friend R, wasn't the cleanest of all massage beds. I'm guessing though that the thought of having a massage from the very confines of your 'home' and the pool is an experience of the rich and famous.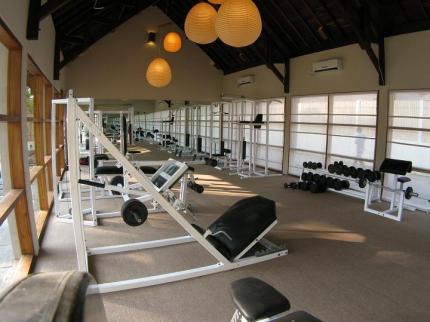 9. Play a game of tennis or use the gym
Ok, I admit that one may get tired of the pool after some time. So why not have a game of tennis or use the gym? And you get to return from your workout to your room within a 10 minute walk. It's all the convenience you need.
10. Live like a millionaire – Watch TV from the poolside while having a swag of beer and some fruits
The last one was a show stopper, a moment to remember.
It was possible to do so, because we had a huge TV which could be moved rather conveniently. See the picture above. ; )
* * *
I'm a die-hard backpacker and such a stay was a real eye-opener. I never imagined I'd enjoy this so much – I was sad to leave and a part of me really wished I owned the villa. That being said, insects were a bugbear and there were several sightings of a gecko. So you got to get used to that, especially if your villa is situated in the less developed areas. 
Hope you enjoyed this post and do share if you have other ideas on awesome things to do in a Villa with a private pool. 🙂