Photo Story: Is Las Ramblas in Barcelona overrated?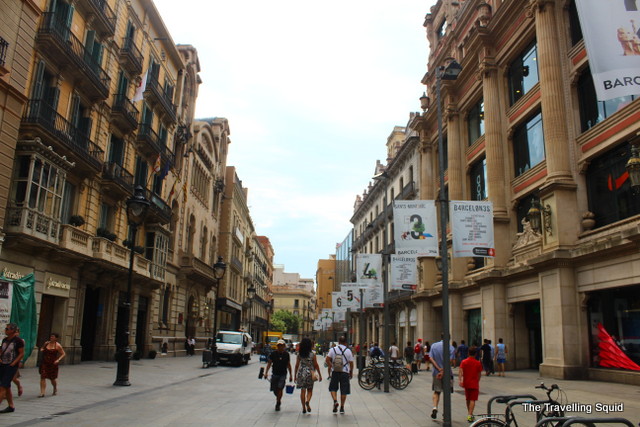 Las Ramblas is said to be a must-visit for any first time visitor to Barcelona. It is known best as a tree-lined pedestrian mall, which stretches for 1.2km. From Las Ramblas, you can get to Plaça de Catalunya and the Gothic Quarter in the east.
But for all the wonderful things written about it – is Las Ramblas in Barcelona overrated?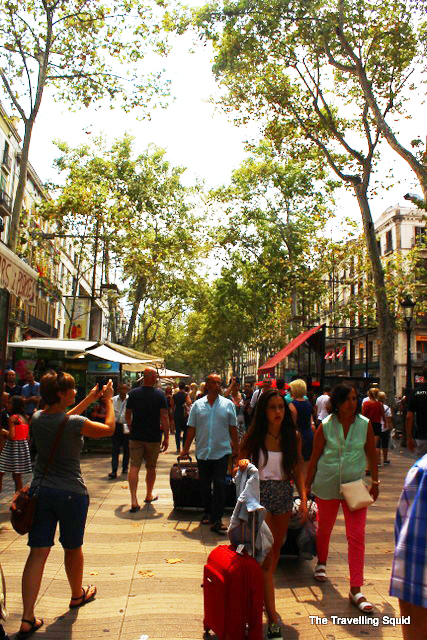 The Travelling Squid's Take
The Spanish poet Federico García Lorca once said that Las Ramblas was "the only street in the world which I wish would never end." Unfortunately, The Travelling Squid's view is that Las Ramblas isn't any more different and special than a street along Orchard Road in Singapore.
Apart from the architecture of the buildings and the prevalence of trees and traditional lamposts by the side-walk, I did not find Las Ramblas any much different from shopping streets in the world. The pedestrian walk is much wider and there are more shops and restaurants around. And that's about it.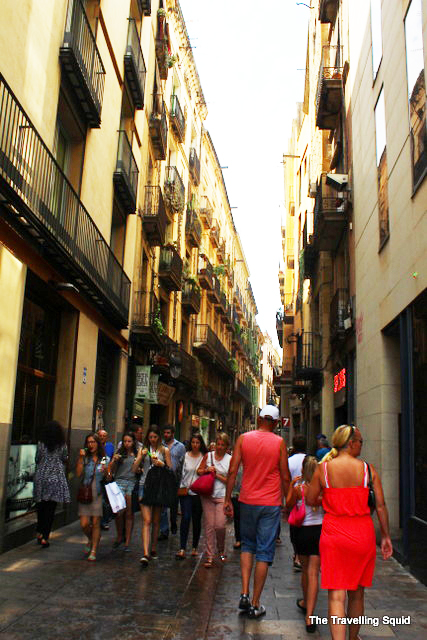 I also found Las Ramblas to be very crowded, perhaps because we were there in the summer. There were tourists dragging their luggage along the street and people stopping to take photos. I'm not a big fan of crowds so I didn't feel as if it was a cool and airy street which I could just leisurely stroll in. I preferred to walk along Avingual Diagonal much more.
While most would retain positive memories of Las Ramblas, as a nice place to nurse a beer and people watch, my friends were the subjects of a scam there. That's fodder for another post. But I do not think that should stop you from visiting the street. Just be more alert and careful when you're there.
In the meantime, hope you enjoy the photos of Las Ramblas. Do share your views in the comments section below: Is Las Ramblas in Barcelona overrated? Are there special things that I had missed during my time there?