Photo story: Visiting Mercat de St Antoni
I am a big fan of local markets. La Boqueria located at the tourist hotspot of Las Ramblas was colourful, but I felt was not authentic enough, and too crowded for me to enjoy the experience fully.
So we decided to visit the Mercat de St Antoni. Unfortunately, the authentic wooden building was undergoing renovation at the time we visited. Internet sources say renovation has been ongoing since 2013, and would be ready by mid 2015.
But our trip wasn't wasted as we had the opportunity to visit the temporary air-conditioned market next door. It was clean, and there were a couple of food stalls and a decent tapas bar. It was a really authentic experience.
As that market was less popular with foreigners, we did attract much attention, having snails for breakfast that morning. A friendly Spaniard even stopped by to warn us about our DSLR camera which was sitting on the bar top. 'In Barcelona, you can trust no one. I wouldn't leave it there if  I were you.' He said with a smile.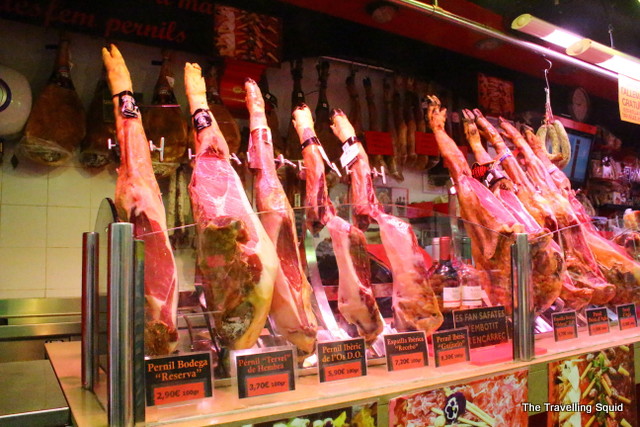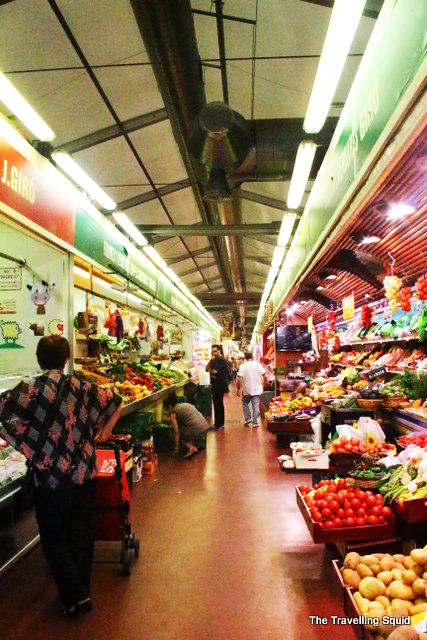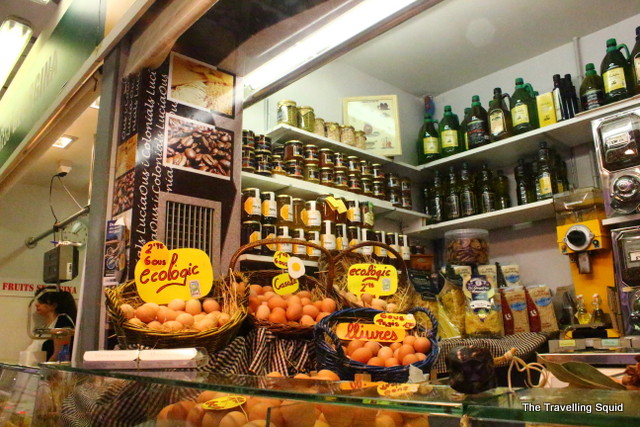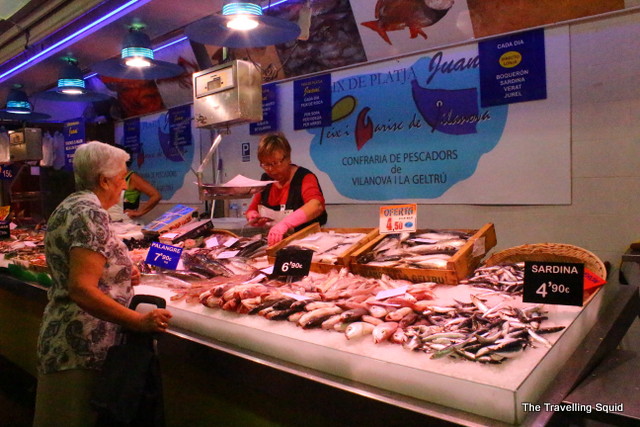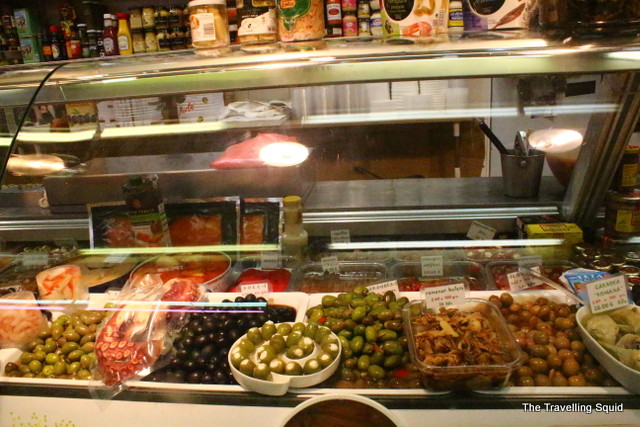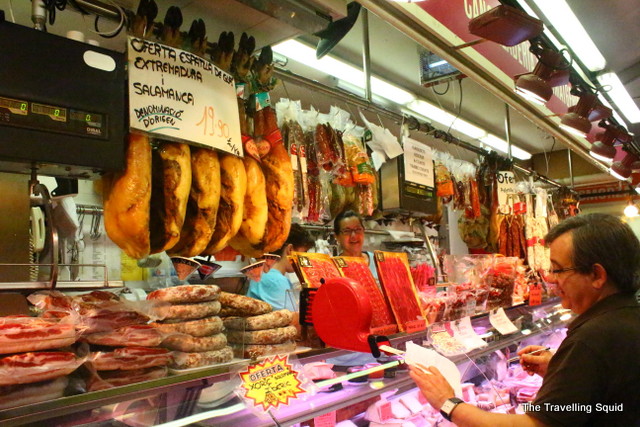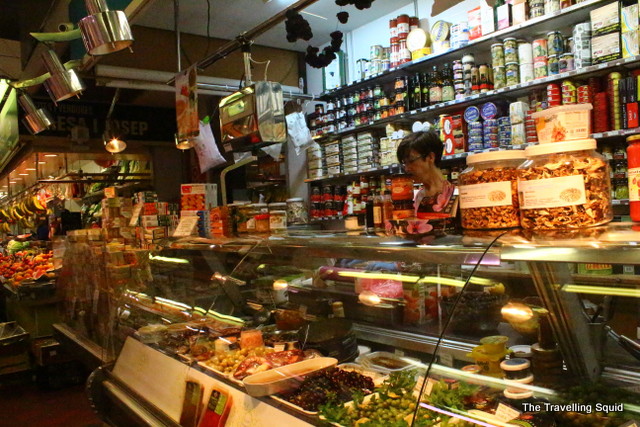 The Travelling Squid's Take
Mercat de St Antoni isn't for everybody. It may even bore you a little, especially if you're looking for vibrant colours, food and culture. There isn't much culture significance because of its location in the temporary down-sized air-conditioned center. Nonetheless, I  still enjoyed myself, because it was an authentic experience. Of how Barcelonians would visit the market to buy fresh fruits, vegetables and meat to whip up some really good paella and tortillas for lunch. I also enjoyed a rather unique tapas breakfast there, comprising snails and coffee – stay tuned for more!