Review: Grand Hotel Torre Catalunya in Barcelona
The stay was fully paid by The Travelling Squid and her companion.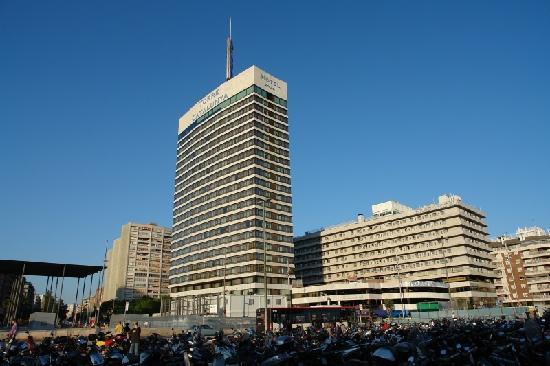 Our stay at the Gran Hotel Torre Catalunya in Barcelona was nice, though I must said that the pictures on Agoda did set my expectations higher than what we had actually experienced.
The room was comfy, clean and there was no lack of amenities, though I expected something else more modern, like. a flat screen TV and sleek-looking furniture.
That being said, we had a 7am flight to catch after our Barcelona stint, and Gran Hotel Torre Catalunya's location, being right next to Barcelona Sants was very helpful. We did not have to hail a cab at dawn to get to the train station – it was a five-minute walk away.
The Location
A large part of a good hotel is always about location. Is it near the train station? How far it is from the airport?
As mentioned earlier, it was very helpful that the nearest train station, Barcelona Sants was on the direct line to the airport, and we did not have to make arrangements or wake up too early to grab a cab to catch the 7am flight.
The nearest metro downtown was Sants Estacio, which was convenient to get to the main sights around the city, like La Sagrada Familia and Las Ramblas.
I liked the fact that the hotel was located near a supermarket and minimart and we could get drinking water, fruits and small bites without having to go too far.
The Room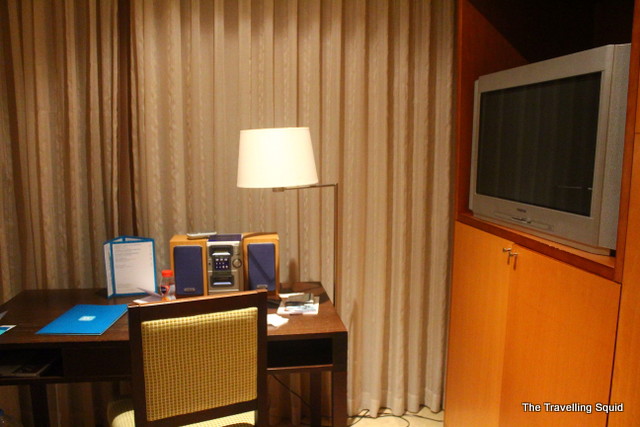 I found the room a little dated, compared to the sleek photos found in Agoda. I'm guessing the photos were of their Superior rooms. Don't get me wrong, everything was clean and functional, it's just that the TV was flatscreen and the cupboards did seem a tad old.
The bed was comfy enough and it was probably one of the more spacious rooms we had in Spain.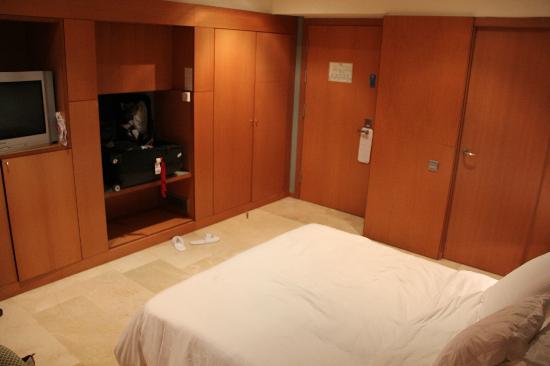 The Bathroom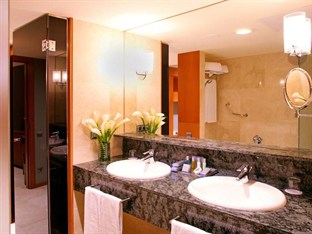 There was more than enough towels to go around. The toilet is in a private compartment, which means you could have a shower while your roommate uses the loo (in emergency cases I suppose). There was also this extra basin and tap which was really low. We found it in almost all hotels we had been to in Spain. Not sure of the use though, if you do, please share!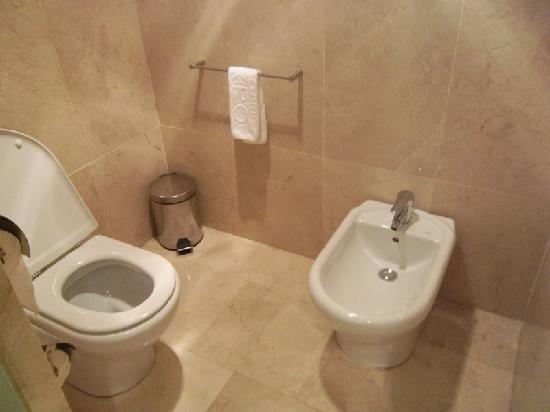 The toilet came with a bathtub with a shower screen. I'm not really the bathtub sort of person, and would have appreciated a shower stall instead. It's a personal preference I guess.
Service/ amenities
We did not move around the hotel that much as we were quite tired from the travelling and wanted to rest. The swimming pool is located in a separate hotel five minutes away from the current one.
We did ask for help to open a bottle of wine, which the staff gladly assisted us.
The Travelling Squid's Take
Our stay was comfortable, though my expectations were raised a little based on photos of the hotel. It costs us SGD450/ €280 for three nights, which was a little pricey, given that the furniture and TV was a little dated. But given the location, it will be a good investment especially if you have to catch an early morning flight, or arrive late at night.