Best restaurant to open a bottle:Frade dos Mares in Lisbon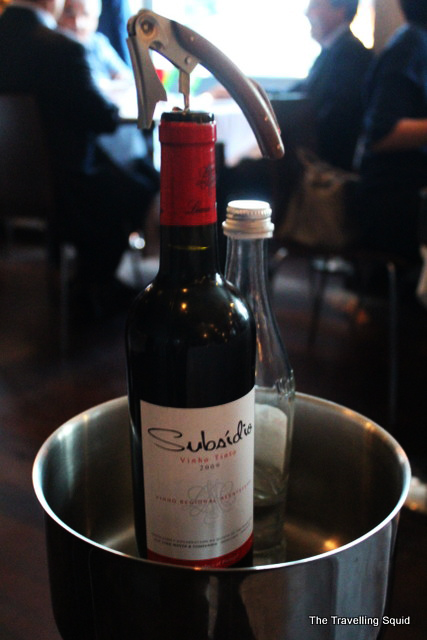 This is a continuation from: "Affordable Eats: El Rei Dfrango in Lisbon"
Still full from the super salty bacalhau, we headed over to Restaurante Frade dos Mares in Lisbon for a short, simple dinner.
* * *
If you're looking for a good dinner place in Lisbon, look no further and head to Restaurante Frade dos Mares. Apart from the juicy steaks, it also happens to be the best, most affordable restaurant to open a bottle, based on the restaurants I've been to over the world (it's not that many, but still a significant number!).
Tucked away in the little street corner of AV Dom Carlos, Frade dos Mares is a 10 – 15 minute walk away from the Cais do Sodré metro station. It's located away from major tourist sites, therefore giving me some reassurance that it was the real deal.
Take note to book in advance, because when we were there in the summer, Restaurante Frade dos Mares had a number of walk-ins but they were turned down as the restaurant was packed.
Service
The service is really good. The restaurant staff are attentive and are able to provide recommendations of food and wine in English.
Food/ Wine
We had two steaks each and a bottle of red wine. We paid €36 inclusive of tips and found the pricing to be very reasonable, especially since we had opened a bottle of wine.
Sirloin Steak With Green Pepper – €14.50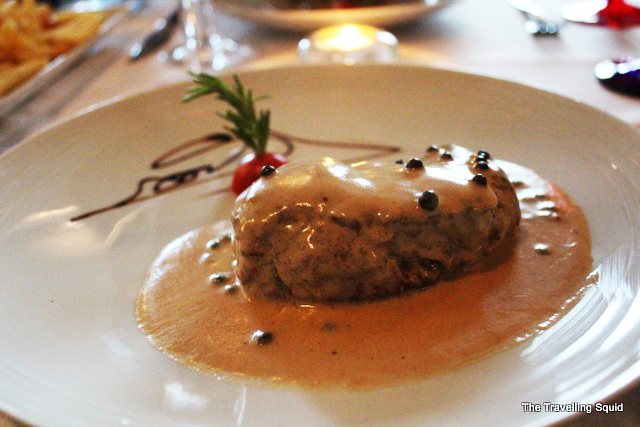 I ordered a medium rare, and the steak came nice and juicy. The green peppers added an interesting dimension to the steak – one does not usually find that in Singapore steaks. I would have preferred that the sauce be set aside separately in a bowl. This gives you the option of tasting the steak in its purest form – without the sauce. It would be nice if the rosemary had been sautéed a little as that would have brought out a stronger herb flavour.
Sirloin Steak with Mushroom Sauce – €14.50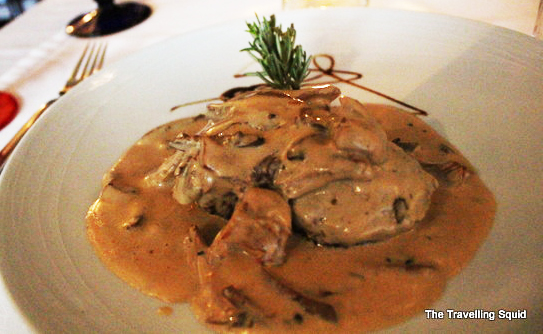 The main difference between this and the green pepper steak is the sauce. I personally preferred this, I'm guessing due to my familiarity with mushroom sauces back home.
Subsidio (Vinto Tinto/ Red Wine) – €10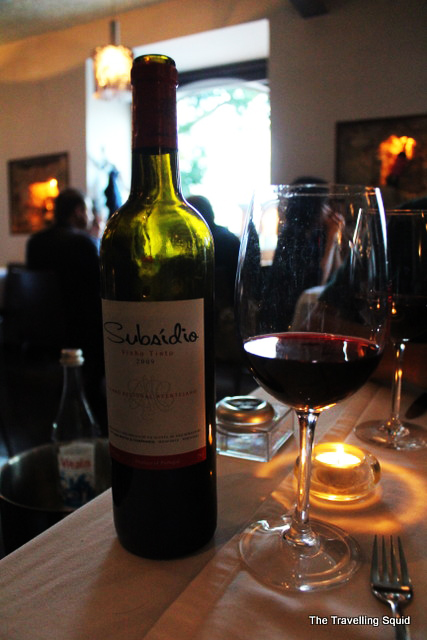 As I have mentioned in the first paragraph of this post, Restaurante Frade dos Mares in Lisbon is by far, the most affordable restaurant which allows for the opening of a wine bottle at €10 (SGD 16). The wine is fruity and delectable, possibly of the same standard as SGD34 wines you can get at Cold Storage in Singapore.
Getting to and from the Cais do Sodre Metro Station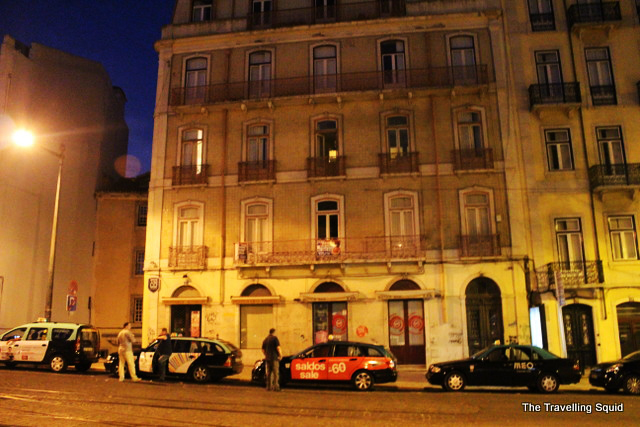 While a bus connects Av Dom Carlos with the Cais do Sodre train station, I suggest not banking on it especially if you have finished your dinner at 10.00pm. You can check the timetable located at the bus stop. When we were there, it appeared that the last bus had left, leaving us no other choice than to walk back to the metro instead.
The area was pretty quiet in the evening. Though at about 10.00pm, we noticed a group of taxis pulling up by the sidewalk. It turns out that like the taxi-drivers in Singapore, Portuguese taxi drivers have shifts too.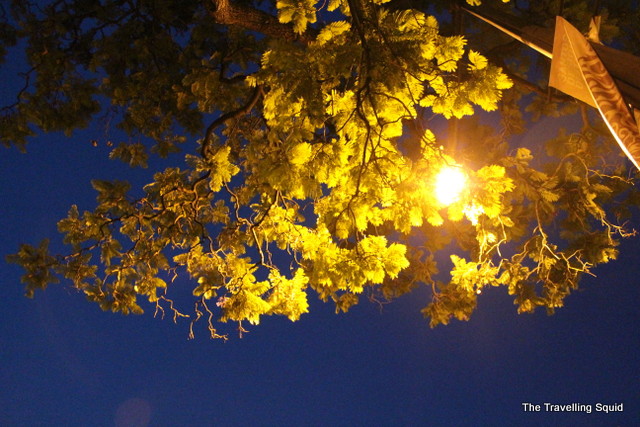 The Travelling Squid's Take
I'm not a wine connoisseur, therefore to me, the best place to open a bottle of wine would be one that is also the most affordable. The wine menu is also pretty extensive – Frade dos Mares has categorised them into three types of wine – red, white and green. When we asked what is green wine, we were told that green wine refers to a specific area in Portugal where these grapes are grown.
If you're looking to have a good bottle of wine and a juicy steak, make a reservation before your arrival to Lisbon.
Restaurante Frade dos Mares in Lisbon
Address: Av. Dom Carlos I, 55-A | 1200-647, Lisbon 1200-647, Portugal
Tel: +351 21 390 9418
Email (for reservations): geral@fradedosmares.com
Website: http://www.fradedosmares.com/ [English menu here]
Opening hours: 12.00 – 15.00hrs and 20.00 to 23.30hrs