Review: The Lifeventure Packaway 18 Litre Daypack
*The Gap Year Travel Store has kindly shared the Lifeventure Packaway 18 Litre Daypack for The Travelling Squid's review.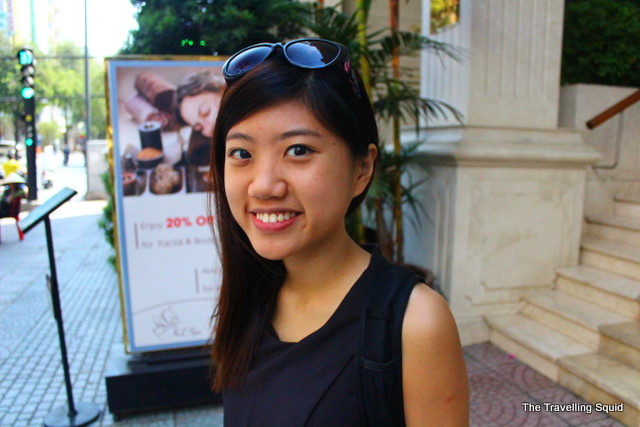 During my 3-day trip to Ho Chi Minh recently, I contemplated bringing along my trusty Deuter 42 litre backpack. Instead, I brought along the Lifeventure Packaway 18 Litre Daypack and it proved to be a good decision as it was light and very functional.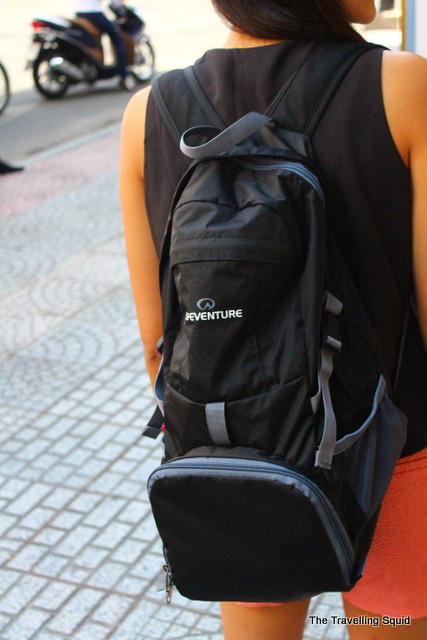 Huge capacity
The Lifeventure may not look very big, but there was more than enough space to carry my stash of clothes and toiletries for three days, a DSLR and a pair of shoes. The measurements are below:
Size: 45 x 25 x 23cm
Pack size: 20 x 19 x 7cm
When open out: 45cm x 25cm x 23cm
Weight: 330g (that's pretty light for a backpack!)
Easy storage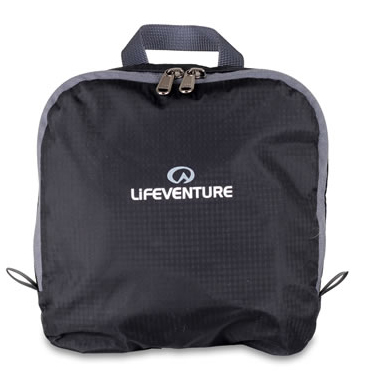 The biggest draw of this backpack is it's foldability. If you're travelling on European budget airlines and need to fit your luggage within the dimensions provided, simply fold the Lifeventure up and pack it away. It will take up space not much bigger than the size of your hand.
Lightweight material – riposte
I liked that the Lifeventure is made of riposte – a lightweight nylon material which is pretty tough and dries easily when in contact with water. When caught in the pouring rain, the riposte dried out pretty quickly, thus leaving behind no smell associated with damp bags.
Cleaning it is easy, simply place it in the washing machine and you're done! I love how it fits into the washing machine so effortlessly. It dries pretty quickly too.
Aesthetics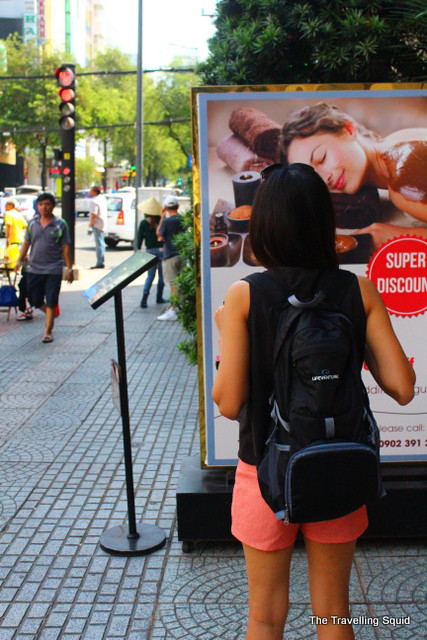 While the daypack is not the most stylish, I found the design to be decent, especially when traversing the streets of Ho Chi Minh. It's meshed side pockets and dark colour was a semblance of a serious traveller, one who goes for functionality more than form.
Two small zipped pockets
When I first started using the Daypack, I found it to be rather formless and it was hard to store small items. I was concerned that I would misplace small items such as my keys. But I found two small pockets in the front which came in very handy for small items such as tickets and documents which I had to stash away along the way.
Meshed bag straps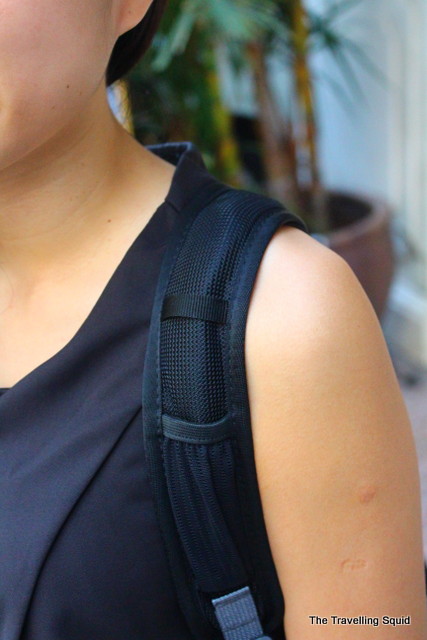 Friend G and I found the meshed bag straps to be a rather considerate detail, especially in Ho Chi Minh weather. As humans tend to sweat a little more around their pits, the mesh straps allowed for airflow and ventilation, such that they did not leave a damp, strange smell after a long 15 min walk in the hot sun.
Only Gripe – Lack of a backing
My only gripe is that the Lifeventure did not have a cushioned backing, therefore one would need to pay attention while packing, or an umbrella would end up being squashed against your back, making it a tad uncomfortable. That being said, I acknowledge that including a backing is not possible, as the Lifeventure is foldable.
The Travelling Squid's Take
To sum it all, if you're planning for a Round-the-World trip and are looking for something light yet durable, the Lifeventure makes for a great investment. It's lightweight yet sturdy material gives you the peace of mind that it will not fall apart despite heavy loads. Most importantly, you'll be able to tuck this away in your cabin luggage, reducing the need to carry one more piece of bulky luggage.
Visit the Gap Year Travel Store for more information.
Hope you found this review useful and feel free to drop us a comment should you have further questions.