Photo story: Shopping at the Diocletian's Palace bazaar
If you think that a walk around Diocletian's Palace is all about history and culture, it's not.
While Diocletian's Palace is steeped in cultural significance, it was the bazaar surrounding the palace which I enjoyed the most. It wasn't the things that were on sale which were of interest to me. Rather, it was the people going about their daily lives. I was there during the early hours of the morning, at about 9am and the shopkeepers were busy setting up their stalls. It was the summer holidays and I expected the area near Diocletian's Palace to be packed with people.
But it appeared that a majority of Croatians and tourists started their day off a little later, so I did have some time to myself.
Graffiti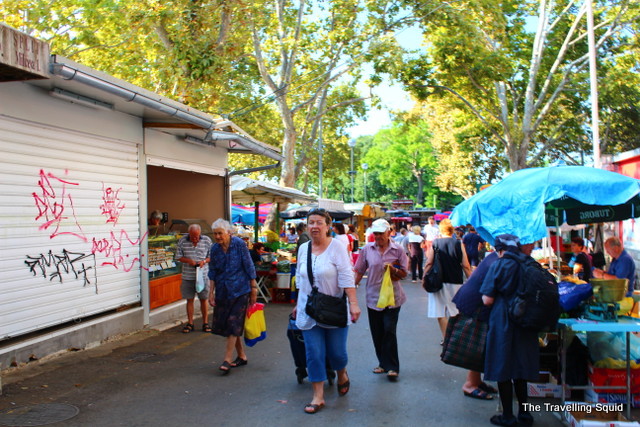 Both photos (top and bottom) feature shops which seem to have been vandalised. It seems almost impossible that the owners would want to have such strange words on their shopfront. What a pity, or should I accept graffiti as the facade of Split?
Coffee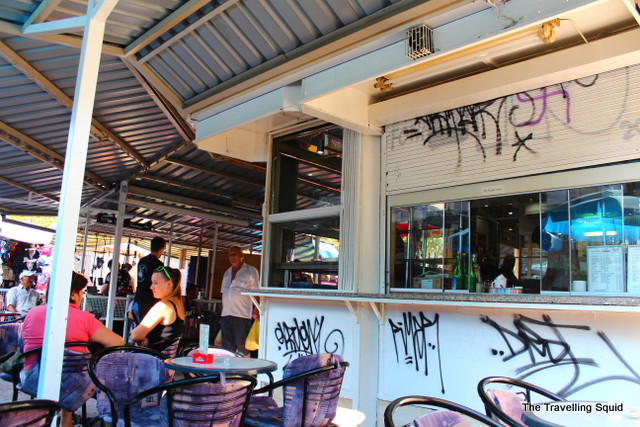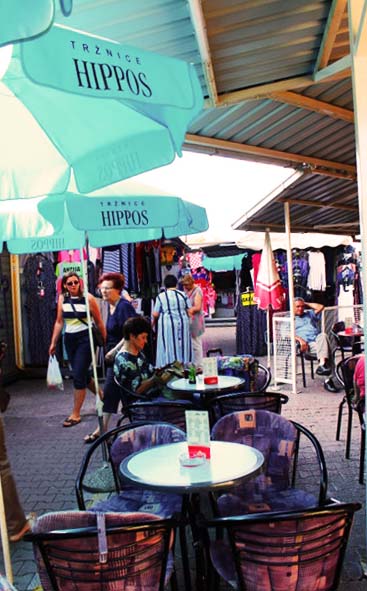 Fresh produce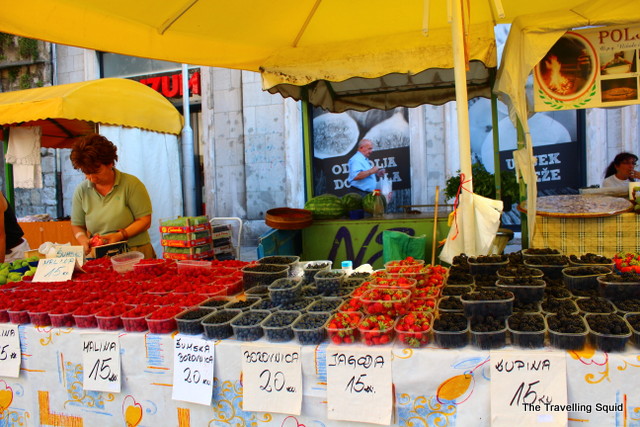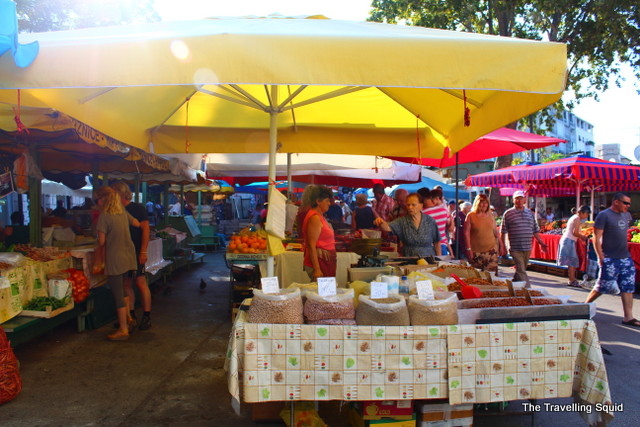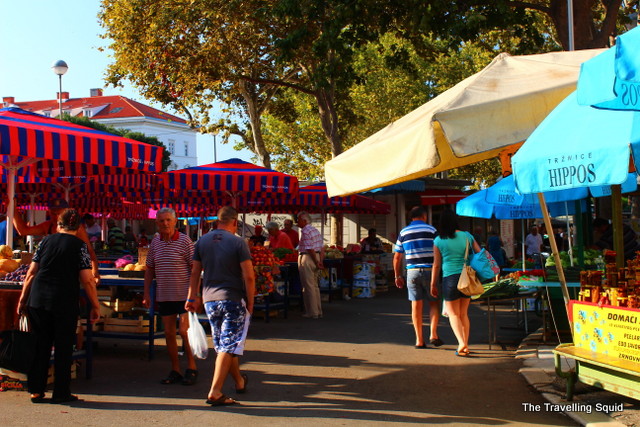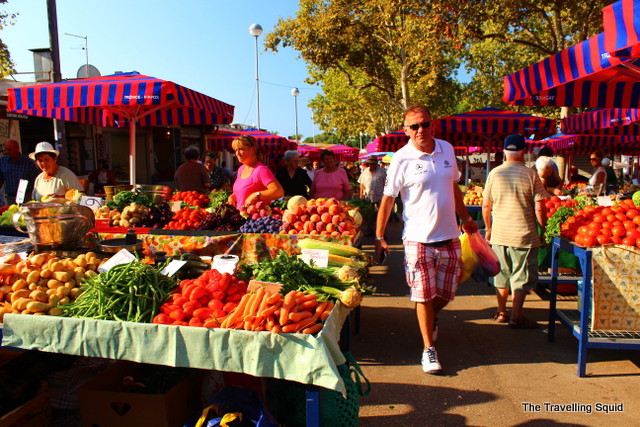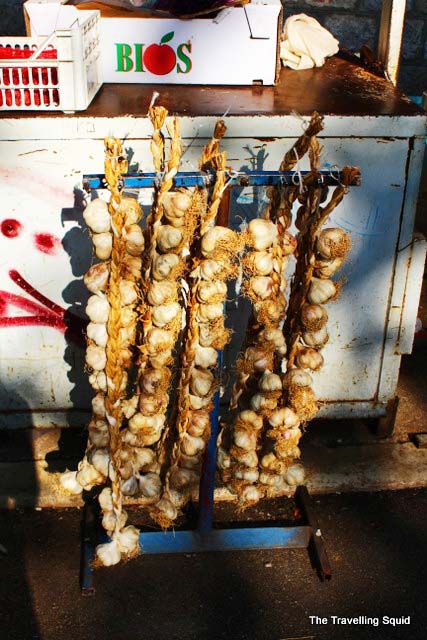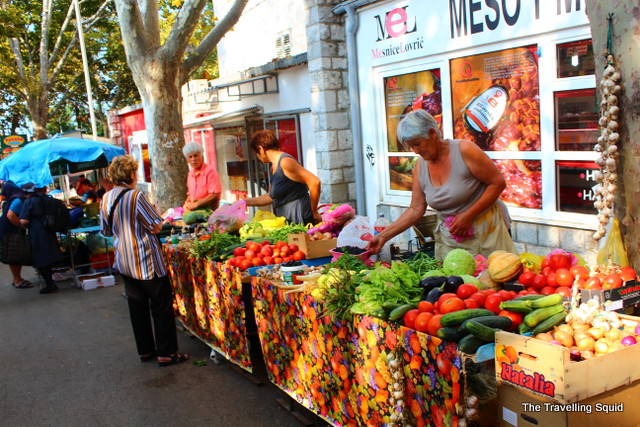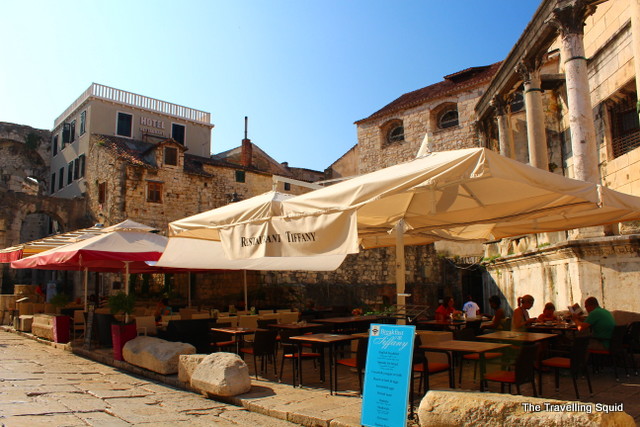 The Travelling Squid's Take
The Diocletian's Palace is the centre of all the attractions in Split, according to the guidebooks and hearsay. It certainly is. That being said, I found the bazaars which have sprouted around it to be equally intriguing as well. Apart from touting souvenirs, the bazaar had stalls selling fresh produce, from berries to gourds to grain. I like how it catered not only to tourists, but also to locals looking to buy produce to cook up a good meal.
The smell of freshly brewed coffee from the coffee shop at the corner of the street, the fresh greens gourds and orange carrots from the vegetable stall, the buzz from all the haggling between shopkeepers and their clientele made it a walk to remember.