10 reasons to go trekking in Ubud Bali
Ubud in Bali may be famous for it art pieces and music, but I fell in love with the treks it had to offer. It's not the easiest to navigate around, but as seen from previous posts, the experience brings you right in the presence of nature. Therefore, here are my 10 reasons to go trekking in Ubud Bali:
1. The treks are not touristy
Unlike the treks in Sapa, Vietnam, I was surprised to find that the treks were almost secluded, empty of people. If you're looking to find inner peace, and dwell on things in the presence of nature, Ubud treks are the best place to be. My recommendation would be the Penestanan and Sayan trail.
2. The treks are not difficult and are easy on the knees
I daresay I have scaled mountains (Just Huangshan in China), and the Ubud trek is really quite relaxing. In the Penestanan and Sayan trail, it was just the initial parts that were slightly steep. But with good walking shoes, it shouldn't be a problem. The rest of the path was mainly flat. As mentioned in the previous post, there was no soil erosion as not many tourists frequented that path. If you are able to walk 7km back home, these trails should be of no problem.
3. It makes for a great adventure
I guess appreciating Ubud's art and music can be your priority, but if you're aching for an adventure, this is it. It's not an overwhelming dangerous sort of adventure, but the treks will immerse you in nature – rivers, paddy fields and small villages. Which brings me to my next point.
4. It's free!
When I was there, I navigated the trails on my own,and did not pay a cent. I guess if you're for some certainty, you could request the hotel to recommend a local guide. It should cost you no more than USD15 – USD20.
5. Get up close and personal to natural rivers
If you're a nature lover (like yours truly) and love standing by the banks of rivers taking in the sight – rushing water, birds chirping and hilly terraces, you'll absolutely love trekking in Ubud. The Campuan Ridge trail oversees the confluence of two small rivers – Sungai Wos and Sungai Cerik. My favourite is Sungai Ayung which I came up close and personal with. It's the first natural river which I came into close contact, and I must say it's very powerful (like it could wash me away), and intriguing at the same time.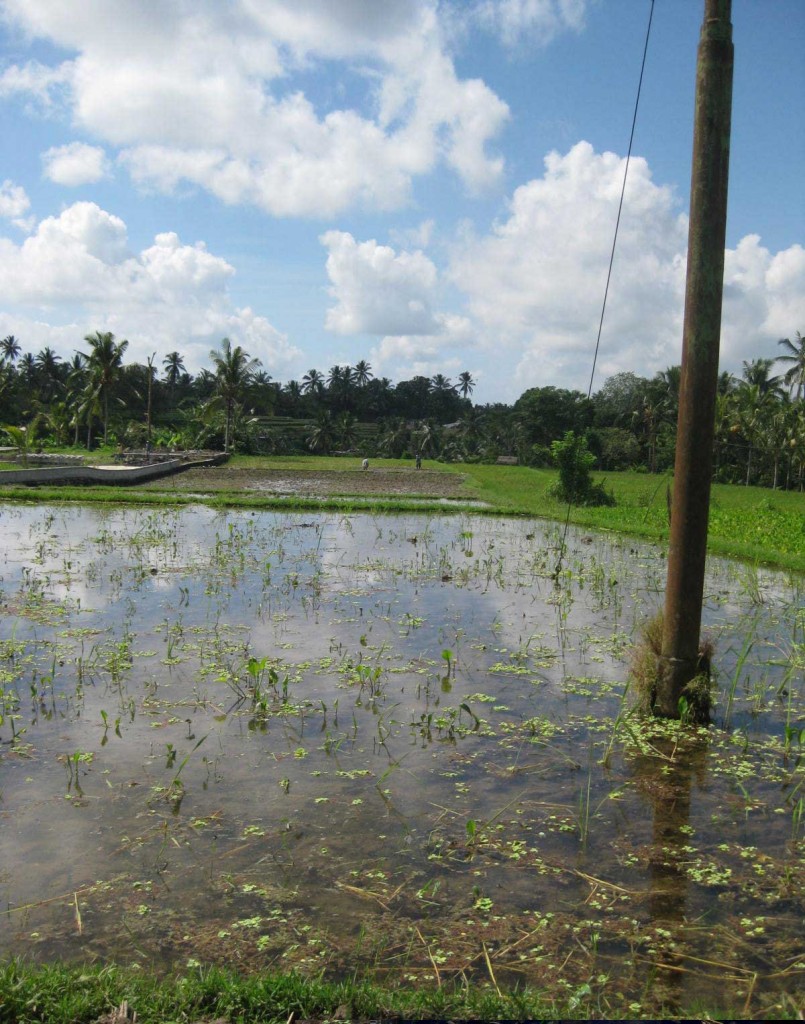 6. Learn about the life cycle of rice plants
I studied about this during Geography lessons in school, and I was so happy see rice saplings with my very own eyes. I even created a special post for it.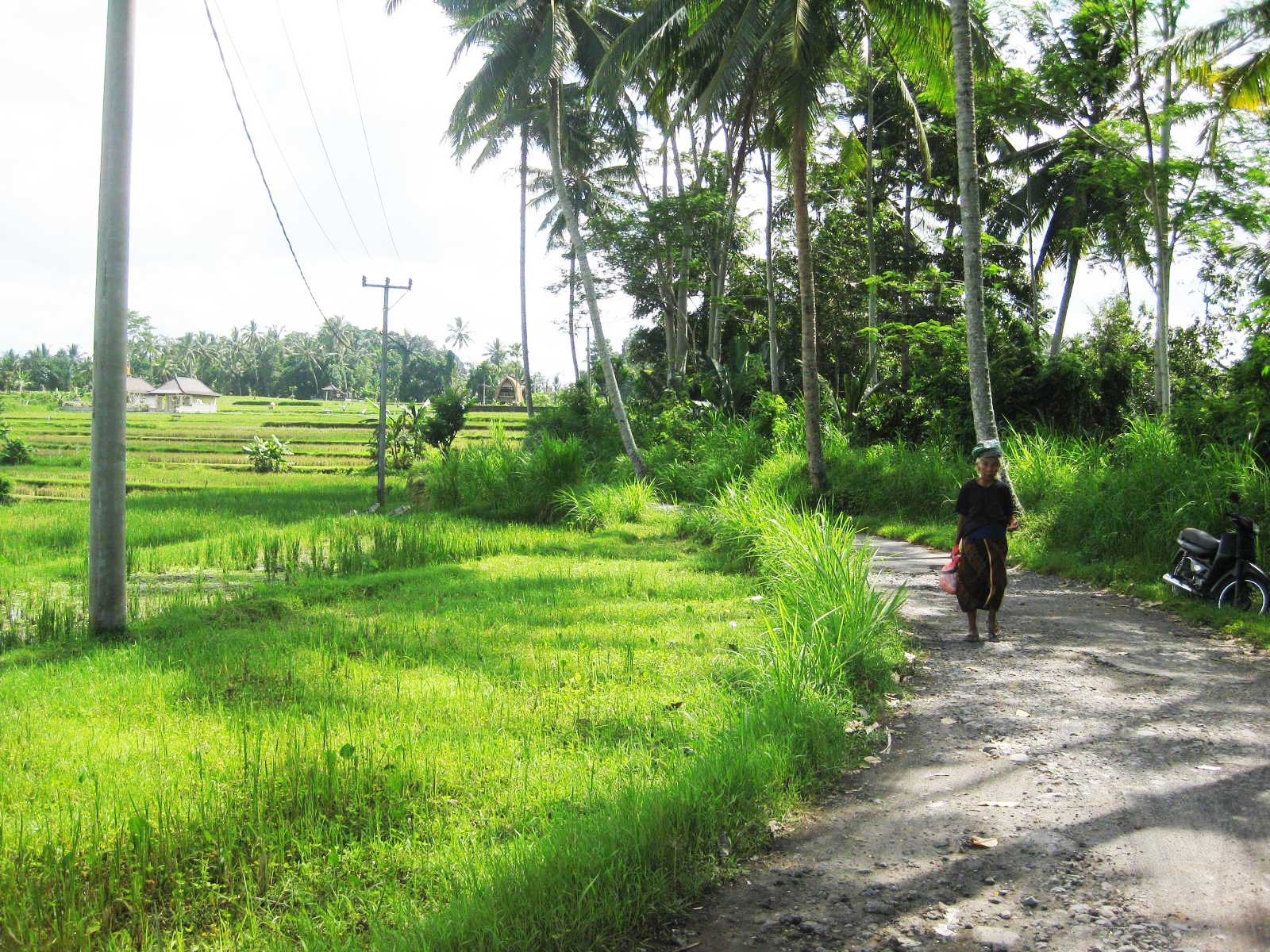 7. Explore local villages
I'm always keen to find out how the locals live, and trekking was a nice way to do that. When I passed by a village during the Penestanan and Sayan trek, I could hear roosters going cock-a-doodle-doo, babies crying and farmers hard at work in the fields. On the way back from Kedewatan, I also passed by a local school – it's cute.
8. The treks are great for photographs
The lighting that day was amazing. It was not too sunny that the photos were over exposed, and the river contrasted very nicely with the green terrace hills around.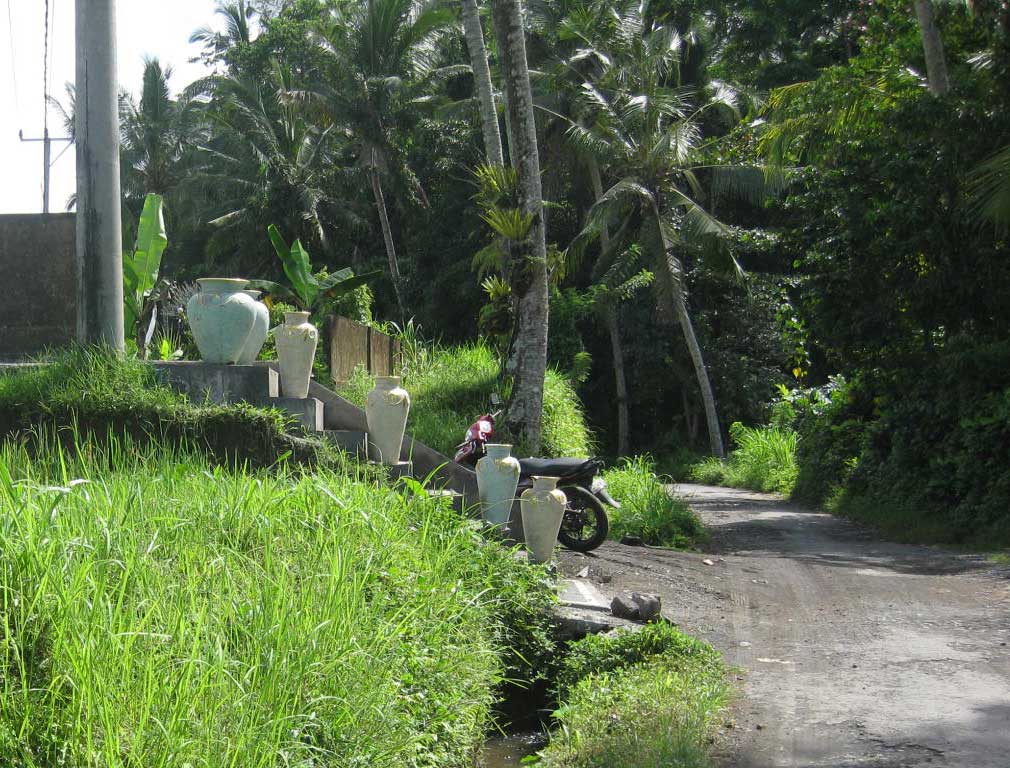 9. Take a break from Bali's beaches and nightlife
I love Bali's beaches. The large waves from the Indian Ocean, the fine white sand and the strong sunlight is a create place to get a tan. I also love the nightlife in Kuta. But I think there's more to Bali than just that. It's all about finding those hidden gems.
10. It's memories made.
It's been close to three years since I trekked in Ubud, and I can remember the sights ever so vividly. Of course the photos help with jolting my memory, but I can safely say it's one of those trips you wouldn't be forgetting during your travels. It's the sort of trip you 'lived to survive' and want to tell your friends all about it.
* * *
Have you trekked in Ubud before? Do share your experience in the comments section.