Visit Blue Bottle Coffee for the perfect cold brew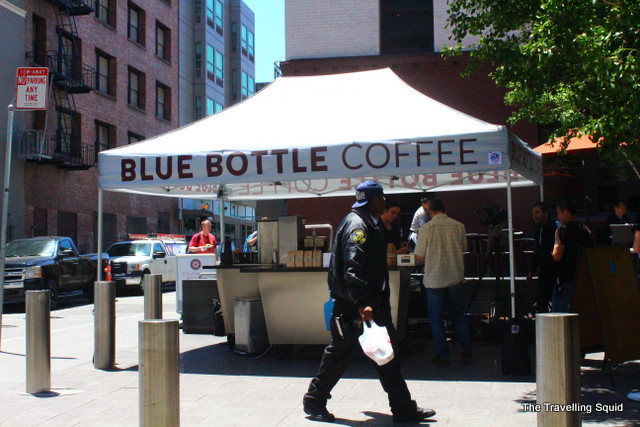 In my previous post, I asked that readers 'Visit Four Barrel Coffee in San Fran for a great pour-over' if they were in the Bay area.
If you're on a search for a mid-day thirst-quencher and an energy booster, Blue Bottle Coffee makes a great cold brew, perfect for a hot summer's day in downtown San Fran.
Blue Bottle Coffee has a great story too. Blue Bottle Coffee was the work of Franz George Kolshitsky, who stopped the Turks from invading Vienna, and was responsible for bringing coffee to Central Europe.
But it was the story 319 years later which really caught my eye.
319 years later, in Oakland, Calif., a slightly disaffected freelance musician and coffee lunatic, weary of the grande eggnog latte and the double skim pumpkin-pie macchiato (I couldn't agree more), decided to open a roaster for people who were clamoring for the actual taste of freshly roasted coffee. Using a miniscule six-pound batch roaster, he made a historic vow: "I will only sell coffee less than 48 hours out of the roaster to my customers, so they may enjoy coffee at its peak of flavor. I will only use the finest, most delicious and responsibly sourced beans." In honor of Kolshitsky's heroics, he named his business Blue Bottle Coffee, and began another chapter in the history of superlative coffee.
Today, Blue Bottle Coffee is a thriving roaster with cafes in San Fran, New York, Los Angeles and Tokyo.
In San Fran, we visited the cafe at Market Square. It was lunchtime and the cafe was brimming with techies who worked nearby.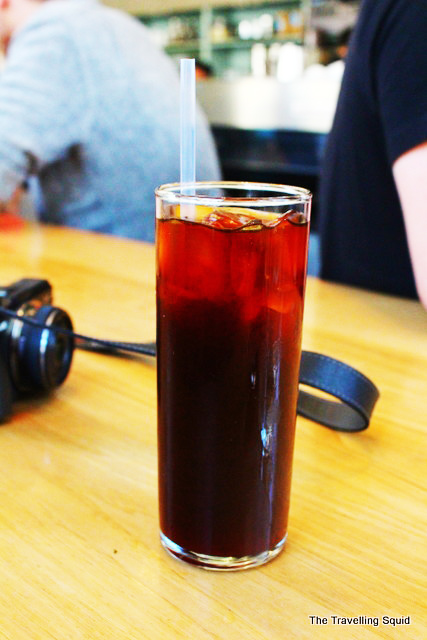 Friend S had a cold brew which was very refreshing. The perfect sort of drink to have on a hot afternoon. The flavours were bright, with a light, sweet note to it. I had a pour-over which was pretty good as well.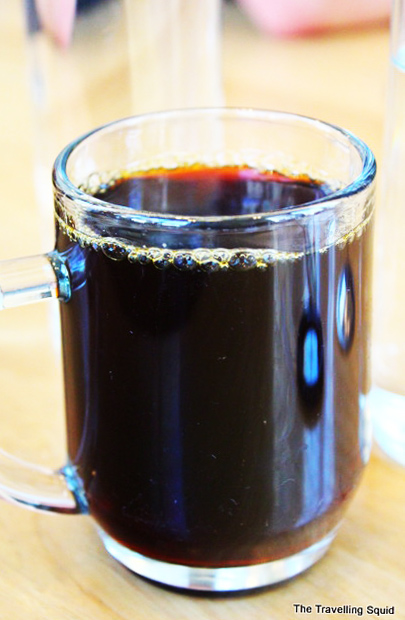 We ordered some quick bites too: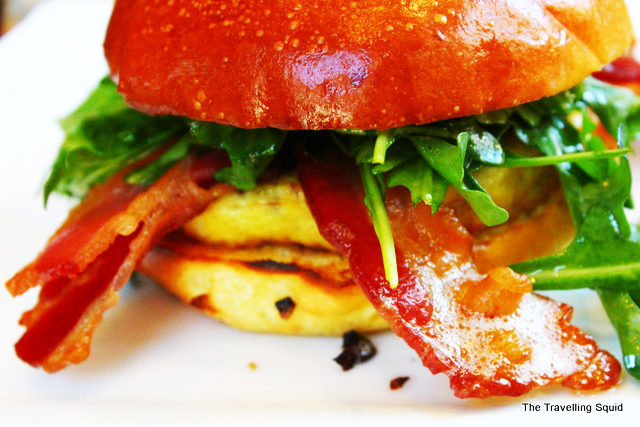 Blue Bottle Breakfast Sandwich – USD12
seasonal frittata, heritage bacon & arugula on a brioche bun
Really good – if you have a small appetite, the portion is sufficient for lunch.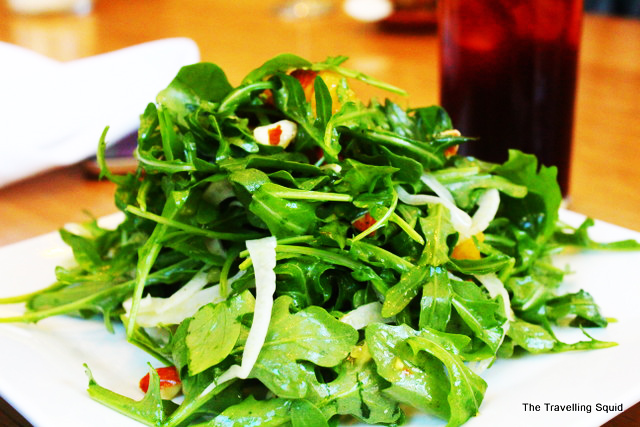 Arugula Salad – USD10
sliced almonds, sweet citrus, mint & fennel with an olive oil vinaigrette
A healthy salad with delicate flavours. The citrus, mint and fennel was a great combination.
Therefore if you're in downtown San Francisco, Blue Bottle Coffee makes for a great place to stop by for a coffee after lunch. If you're hungry, the cafe at Market Square also offers some delectable options.
Blue Bottle Coffee
1355 Market St.
(10th and Stevenson, STE 190)
San Francisco, CA 94103