Visit Kadoura in Alexandria Egypt for good seafood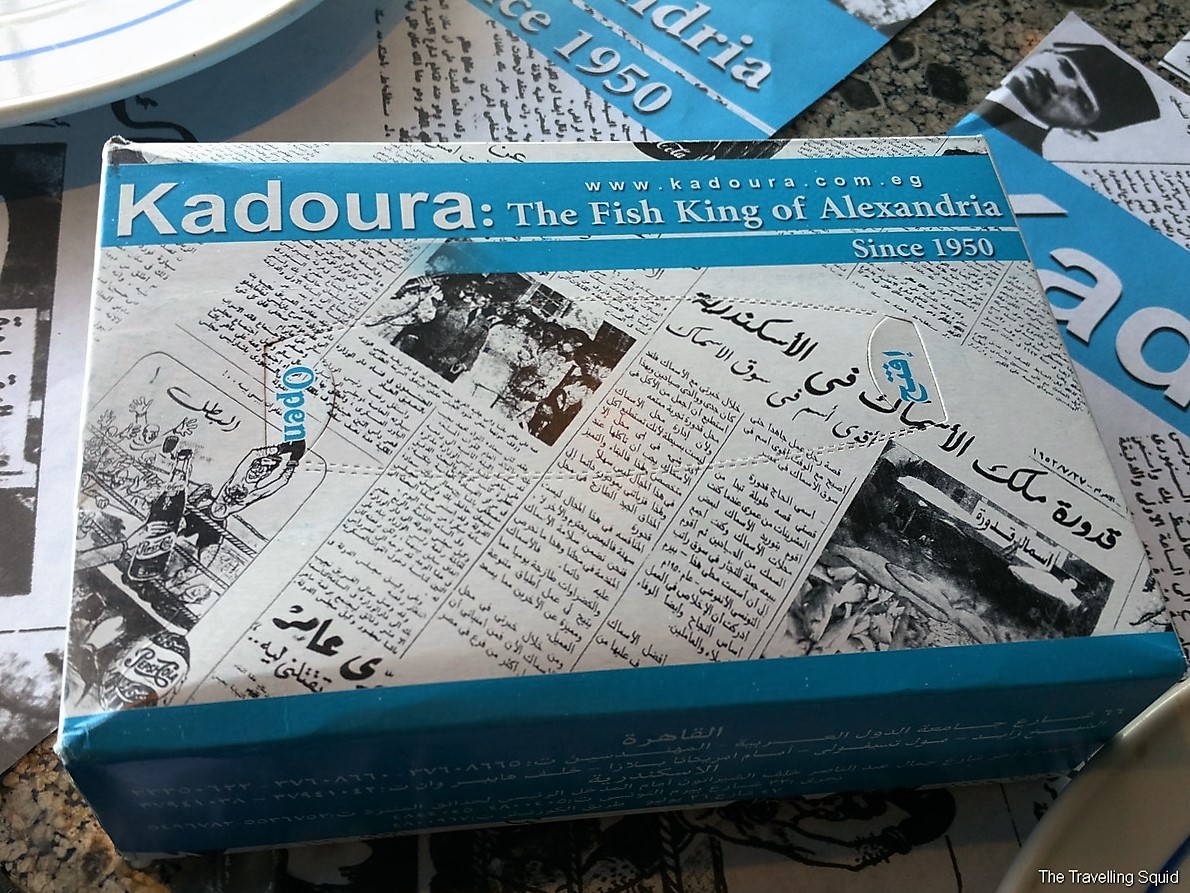 If you're looking for fresh fish caught right from the Mediterranean, visit Kadoura in Alexandria Egypt for good seafood. Tripadvisor gives it a 4 out of 5 rating. When we wanted to order seafood in Cairo, we were told by Friend M that seafood was of a better value, and much fresher in Alexandria. This was because Alexandria faces the Mediterranean, and therefore, would have direct access the freshest catch of the day.
It was the third day we had gone without seafood, and we were looking forward to the seafood lunch in Alexandria. We arrived at Kadoura, after some hassle – a scammy taxi driver had told us that it was closed, and wanted to bring us to 'his uncle's restaurant'.
We refused to give him the benefit of doubt, and after some tense sentences, he brought us to the location. We realised the Kadoura would only be open at 1pm, and went to have some juice instead, at the 'King of Manago and Strawberry' next door.
The Ambience
We went back at 1pm and got a seat on  the second floor. It overlooks the sea, and you could smell a faint hint of salt water. That being said, as it moved later into the day, traffic on the road below started to pile up, with a three lane road turning into that of a five-laner. Our seafood lunch was punctuated by the occasional sound of a horn, as well as engine of motorbikes.
The Food
Perhaps it was psychological, but the first fish we had in about three days was good. It was grilled together with capsicum and tomatoes, and that enhanced the flavour of the fish. When ordering, it is possible to pick the fish of your choice.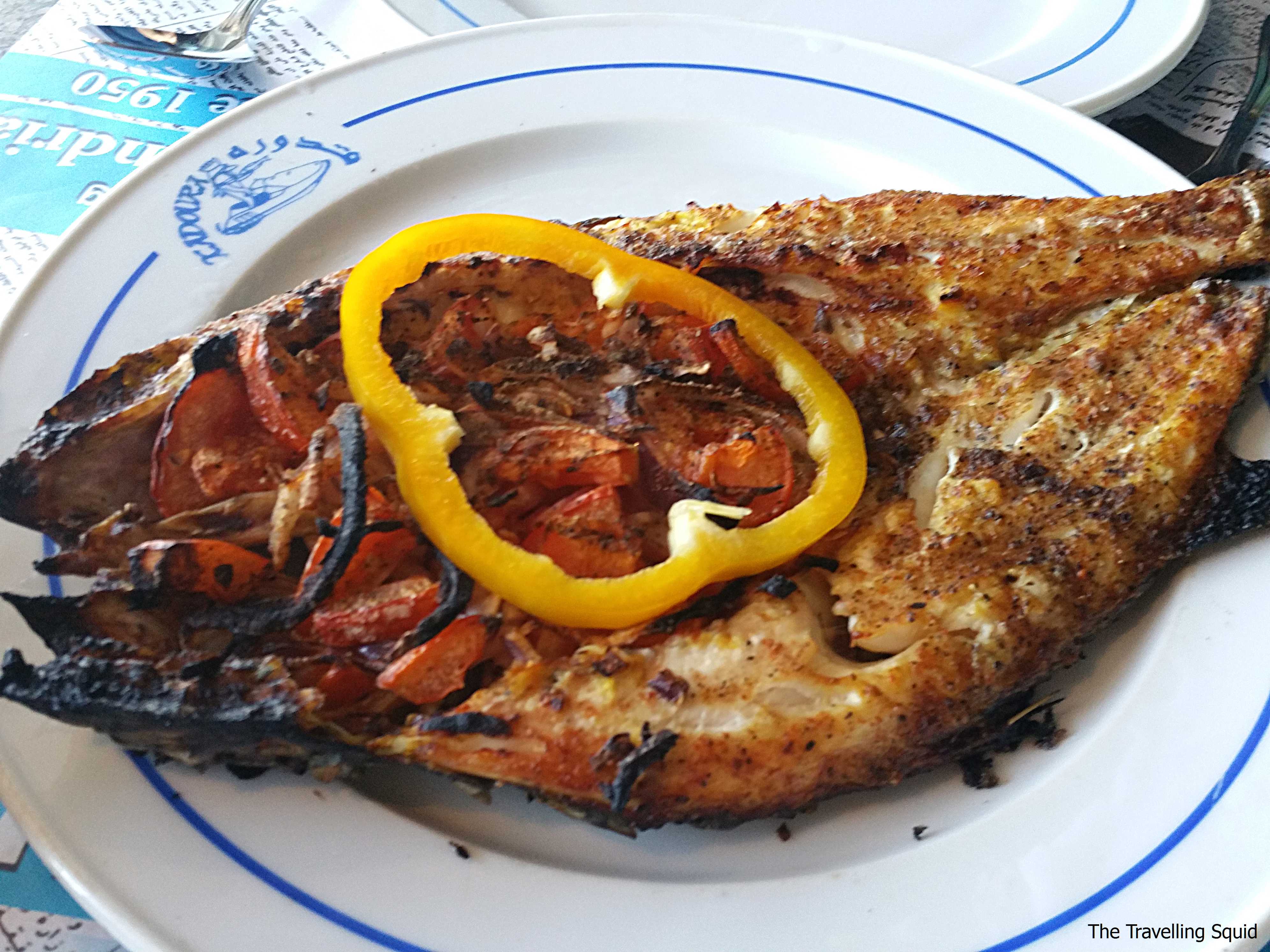 The calamari rings were pretty good too. I must say that it was of a better value, and freshness, that what you would get at hipster cafes in Singapore. Thankfully, it wasn't too oily.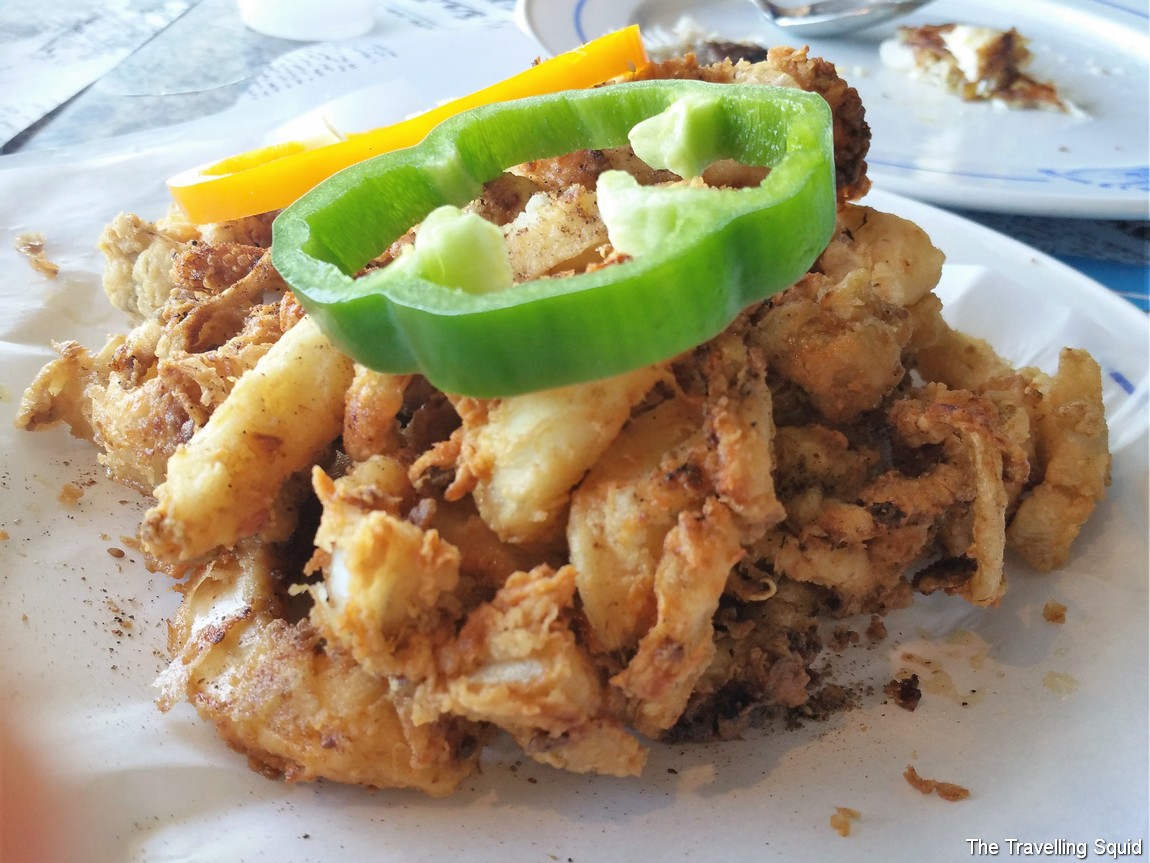 The hummus and pita bread went well together.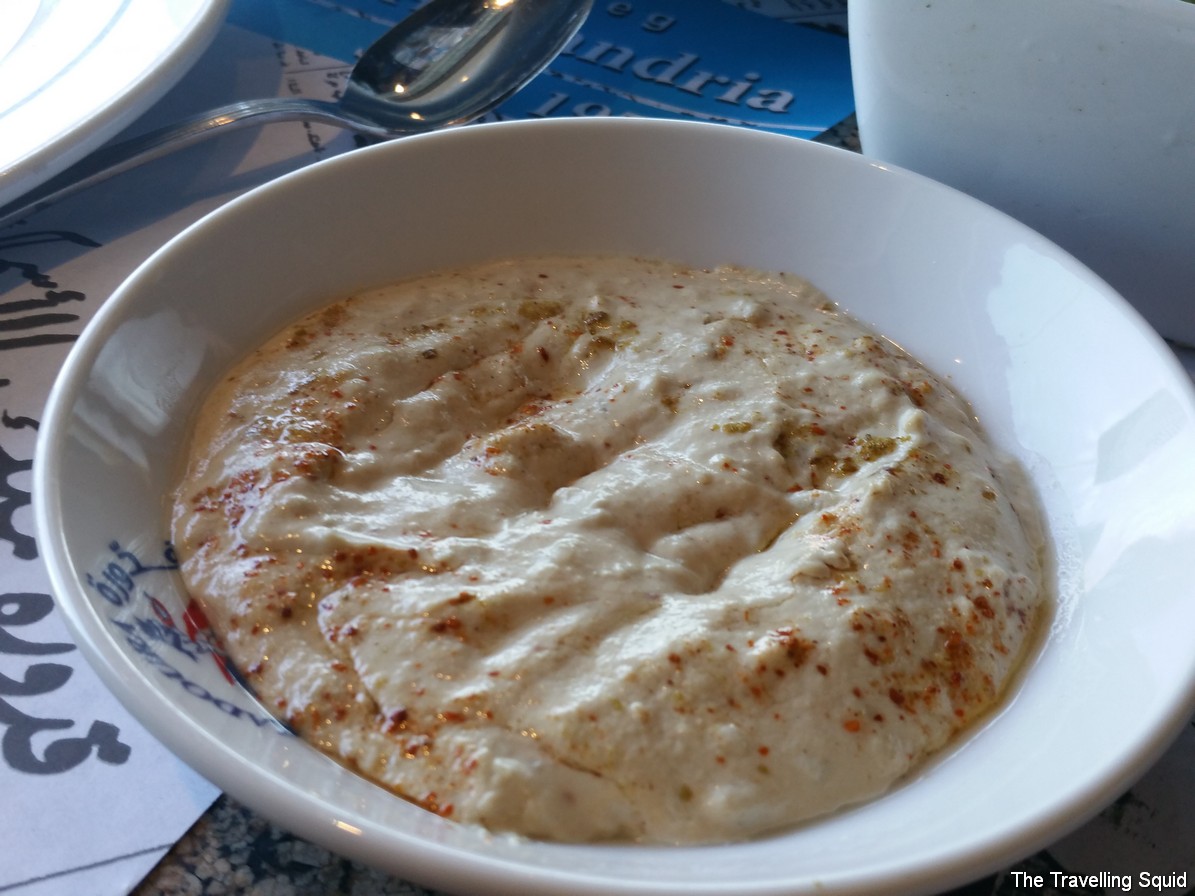 However, it could be cultural preferences but I wasn't a big fan of the salad.
Though I indulged in the cucumber and tomato salad for that extra fibre in the toilet.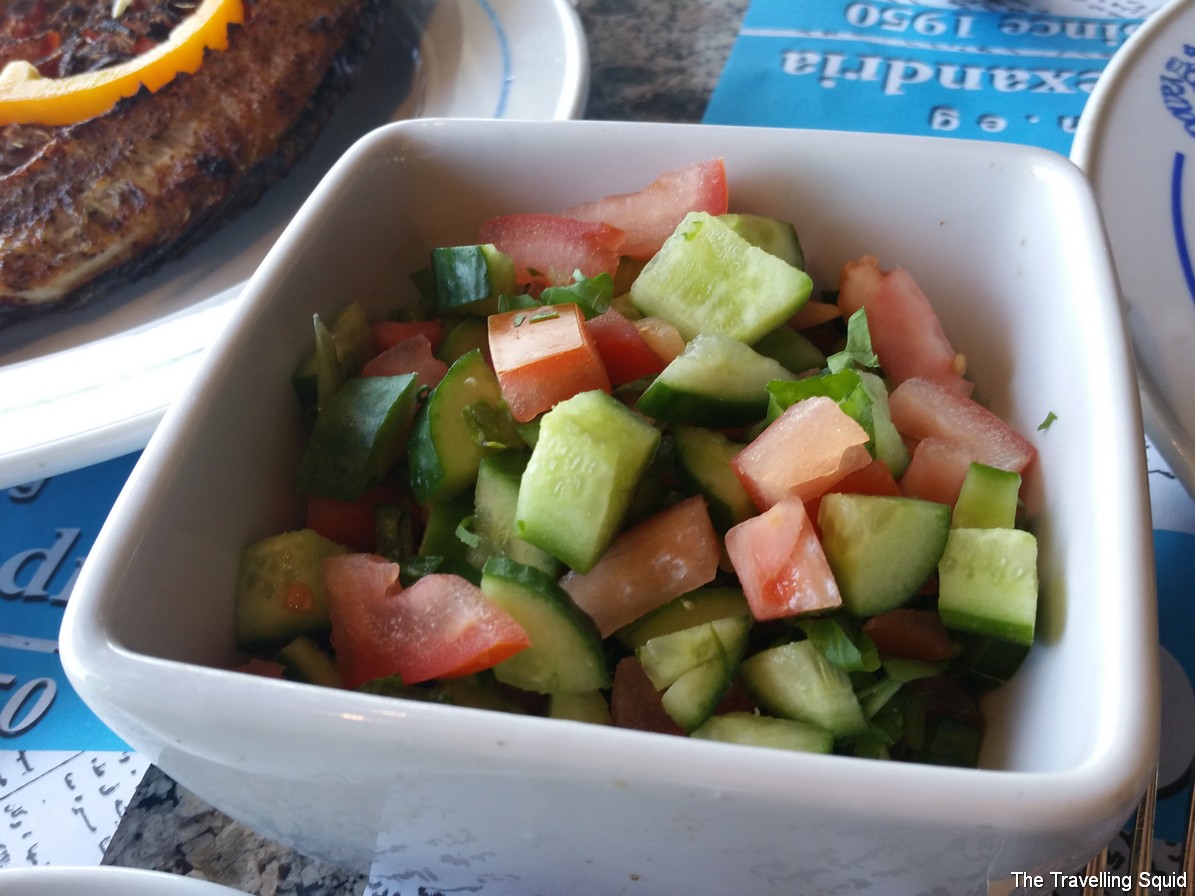 In total, we paid less that SGD15/USD11 per person, which was really affordable given the quality and type of food.
The Travelling Squid
We didn't order that much, but we were pretty full from the rice and pita bread. It was worth it, waiting to have seafood in Alexandria. Therefore, if you're in Cairo, do visit Kadoura in Alexandria Egypt for good seafood. It's a 2..5hr train ride away.
* * *
Kadoura – The Fish King of Alexandria
Address: 47 26 Yolu Elkornesh Street | Bahary, Alexandria, Egypt
Tel: +20(0)34800967
This post is in collaboration with Fruitfulkitchen.org.