Accommodation Review: Ben Yehuda Apartments in Tel Aviv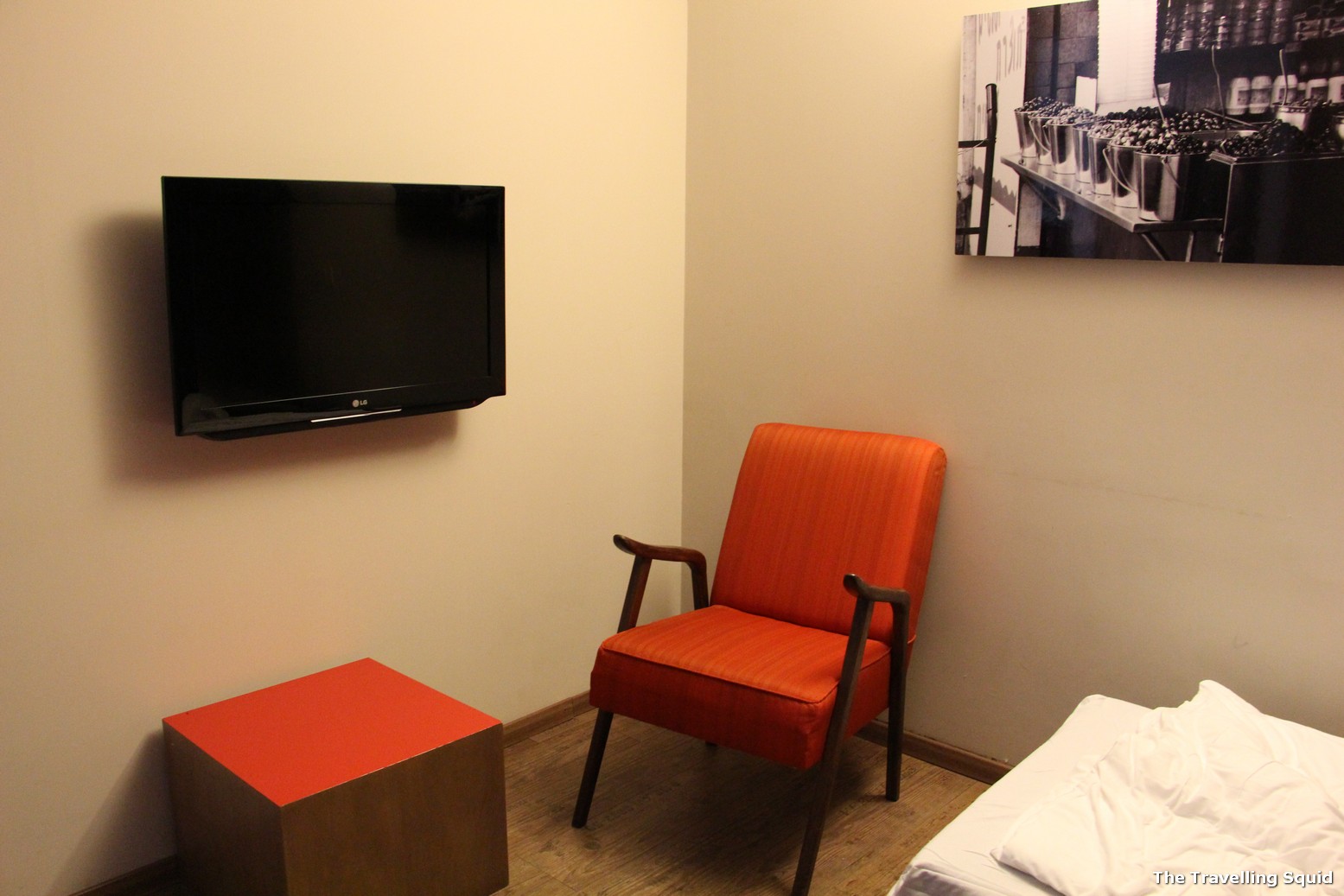 Accommodation in Tel Aviv can be expensive, fortunately, we did find Ben Yehuda Apartments in Tel Aviv on Tripadvisor, which had pretty good reviews. We took a train from the airport to the station, El Savidor, and then took a taxi to the apartment. It was less than a 10 minute ride, and set us back by about ILS39 (SGD 14 / USD10.40) which was rather expensive for that short distance.
They granted us Early check-in!
We arrived at about 9am in the morning, all tired from the epic transit delay we had in Istanbul, and all the days we had spent in Egypt. Having ran a fever the night before, I was very grateful when they granted us an early check-in. The lobby to check-in was really cool – it was decorated in cool music decor – even the room key came in a CD-like envelop. I was very appreciative of the welcome drink – which was a can of cold pineapple juice. Was probably the best welcome we could get in Tel Aviv.
Location
Ben Yehuda Apartments is located near several cafes and a convenience store. I'd recommend that you avoid making purchases from the convenience store though – I had picked up a bag of chips which price was not labelled, and it set us back by SGD9/ USD6.70. Shocking!
There are a variety of food options along that stretch of road, ranging from cafe fare to Amercian Chinese. If you're Chinese, you may want to avoid Wok Republic, an American Chinese food restaurant, because the flavours are pretty different from what you would be expecting. Ben Yehuda Apartments is within walking distance from the bus-stop, where you can take public buses to get to the Carmel Market (bazaar) which is really convenient.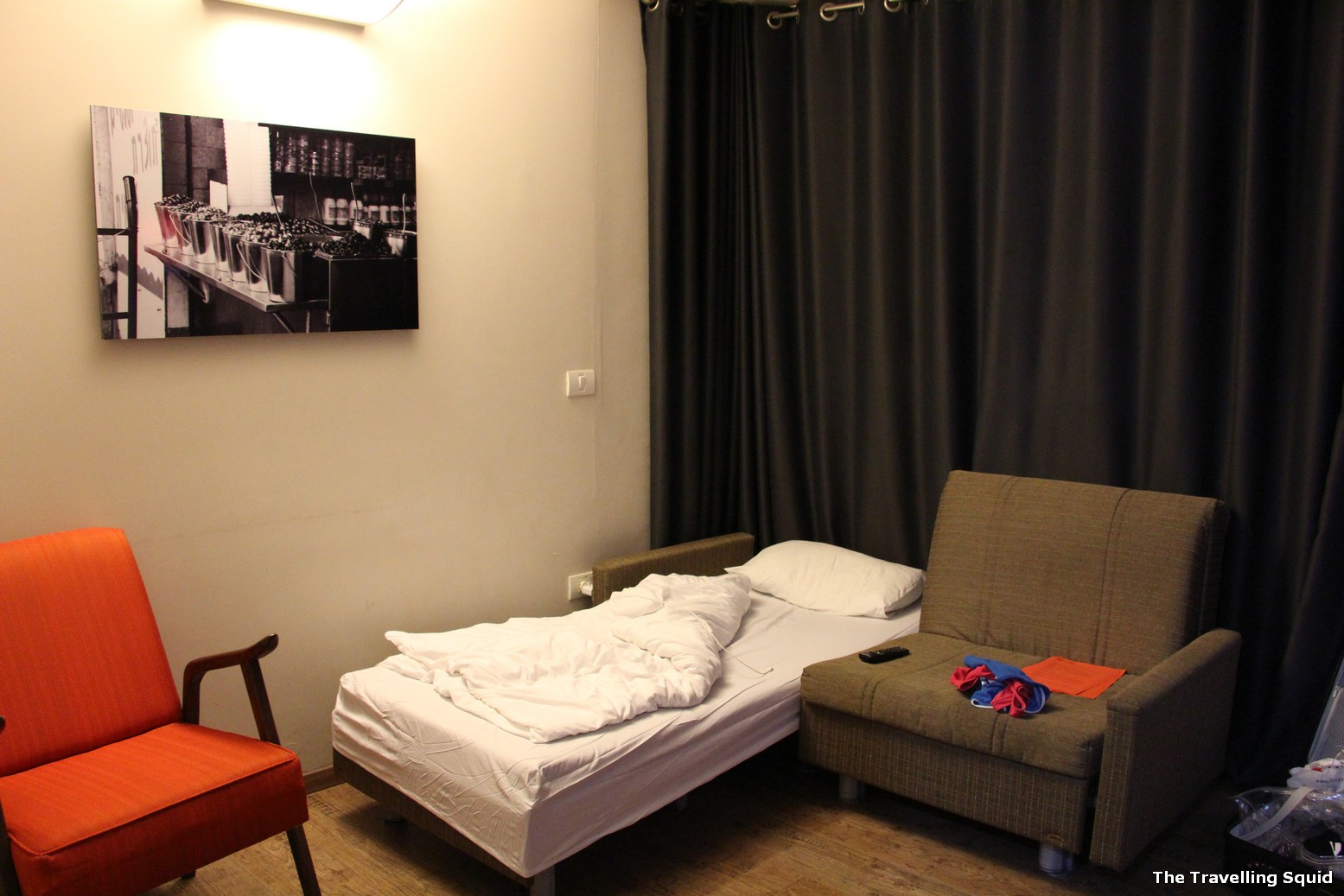 Good value, especially for bigger groups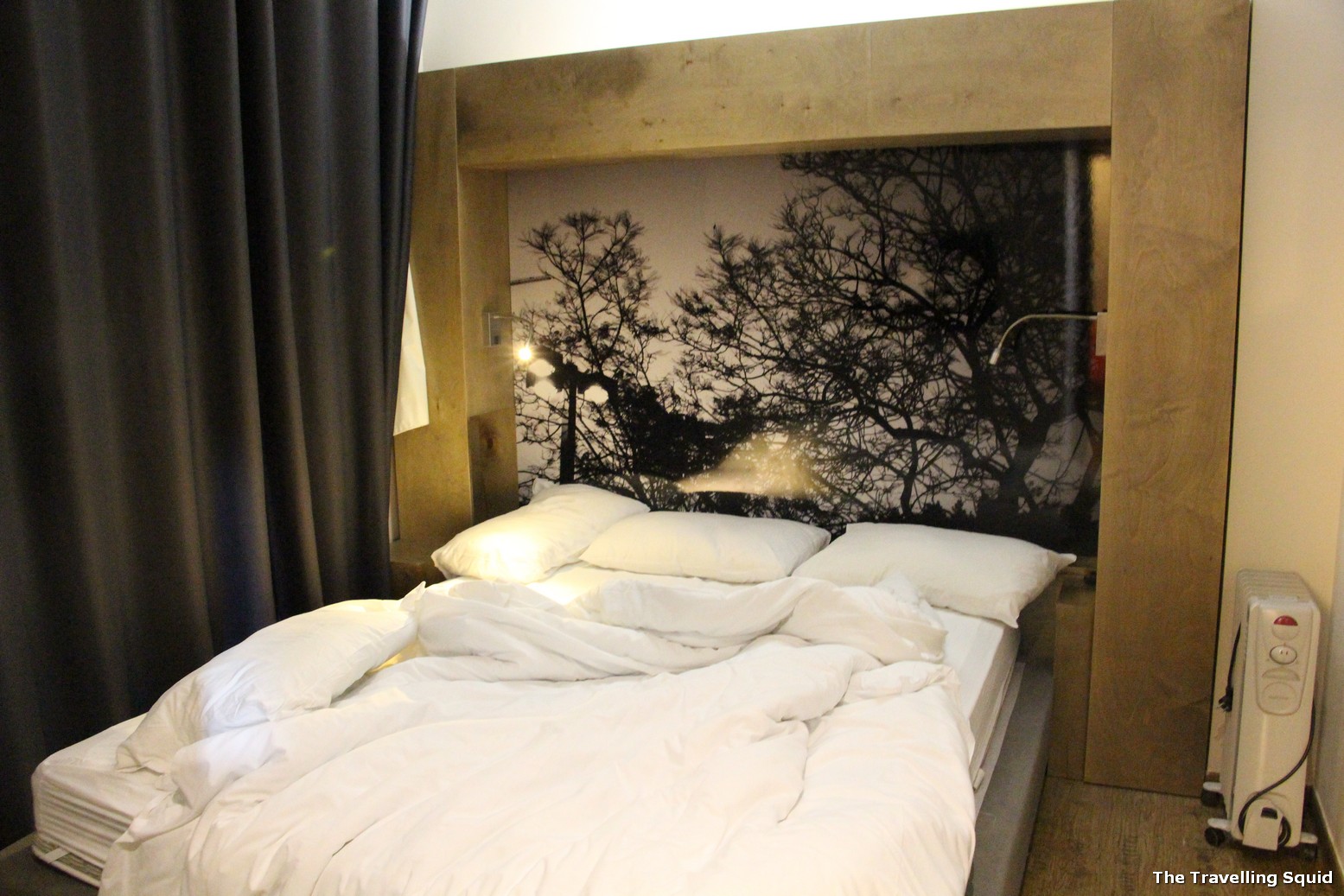 We paid about ILS765 (SGD276 / USD203) for two nights, and our room came with a sofa bed and a room with a nice queen bed. So essentially, there's room for four. Everything was pretty clean, and it felt really quite homey in there.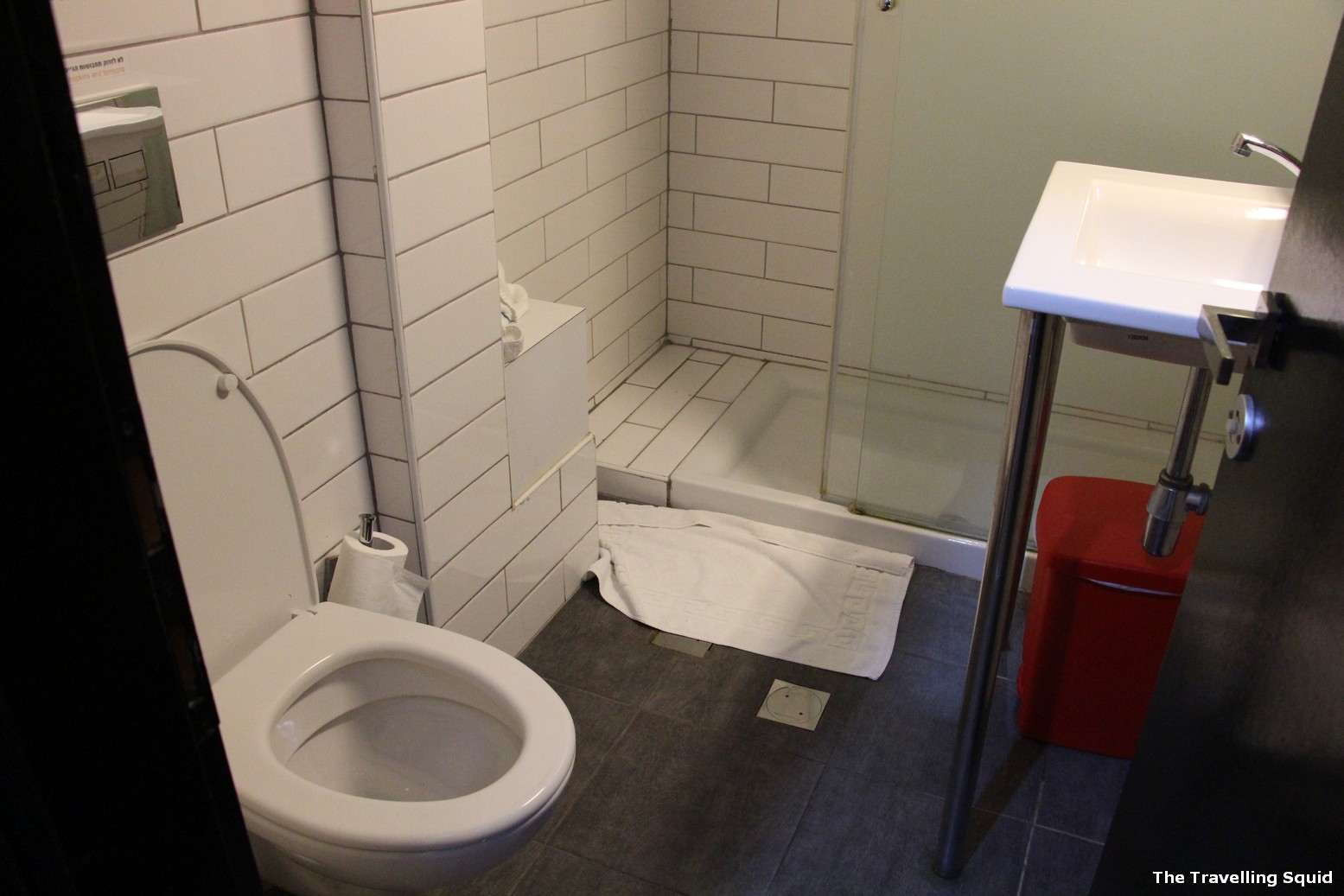 I like it how there were two televisions in the room – one in the "living room", and another in the bedroom. It would have been suitable for a group of friends travelling on budget. There was also a dining table which you could have your meals on. We bought some bread and jam on the way back, and made some sandwiches for breakfast the next day.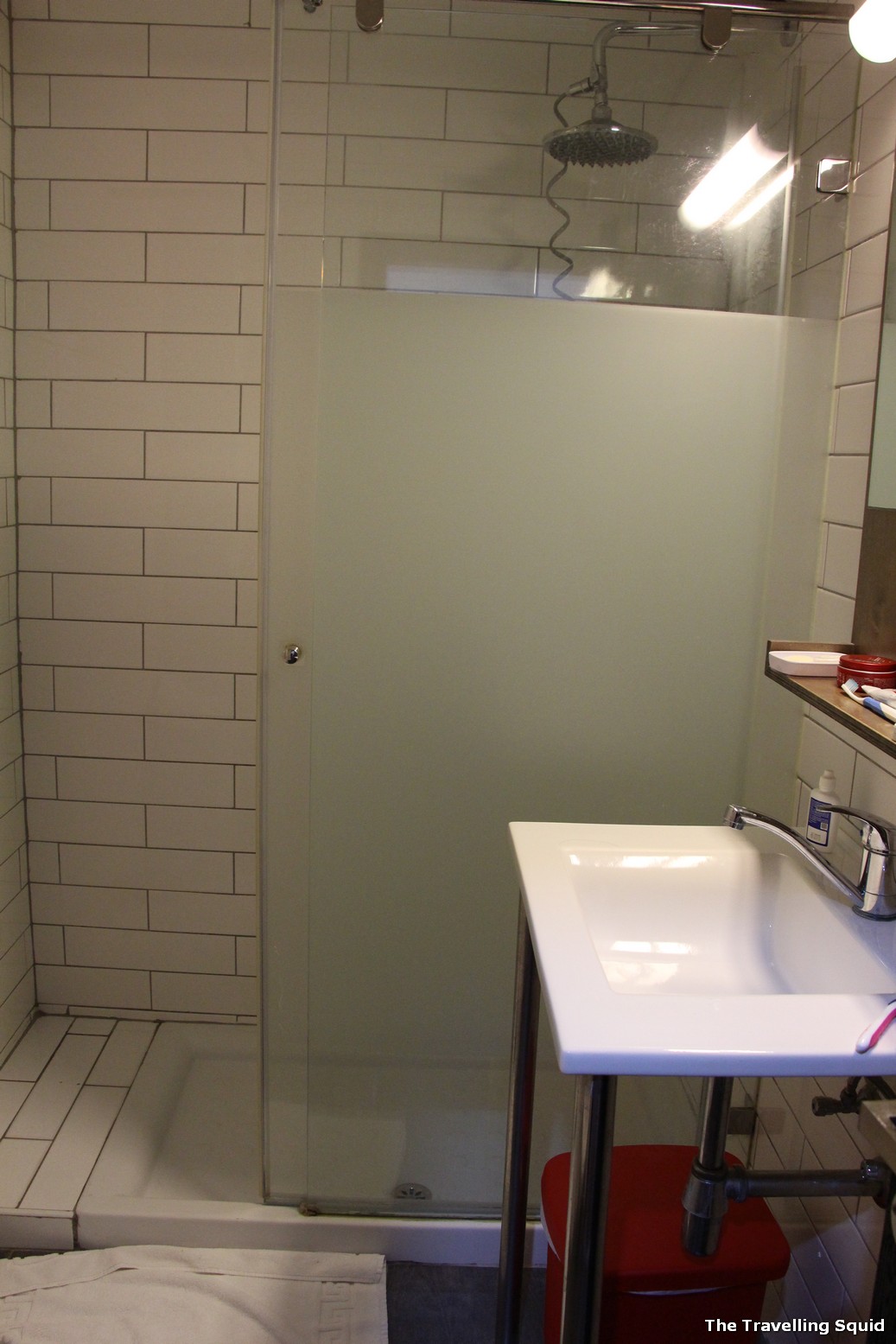 The Travelling Squid's Take
I really like the vibe of Ben Yehuda Apartments in Tel Aviv. It was young, fresh and everything was pretty casual. Coming from an arduous transit from Egypt, it was really refreshing to have a place to rest and relax. If I were to visit again, I'd definitely choose to stay at the Ben Yehuda Apartments in Tel Aviv.