Review of a Vietnam Airlines flight from Singapore to Seoul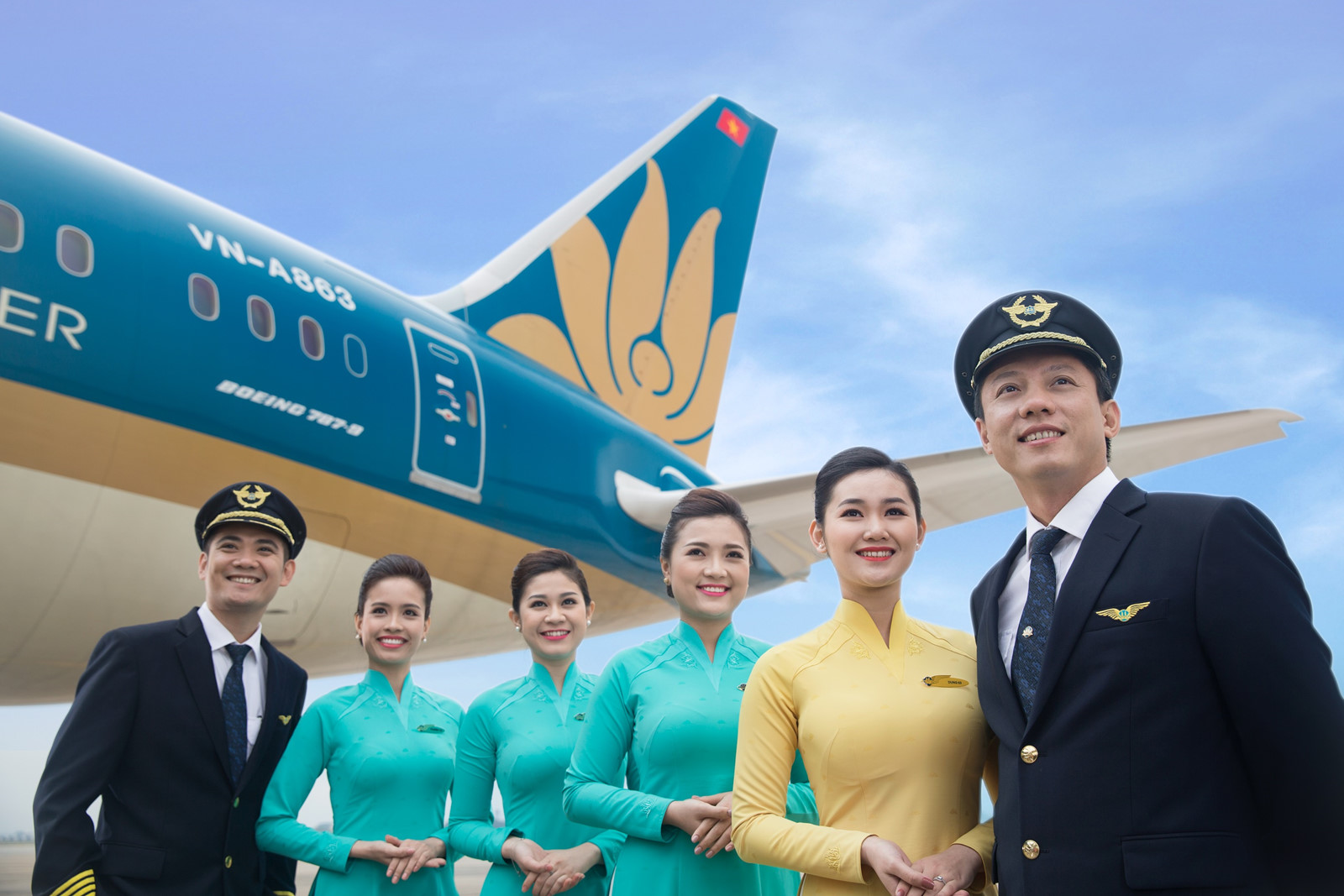 During our last trip to Seoul, Friend H and I booked a flight on Vietnam Airlines from Singapore to Seoul, with a stopover at Ho Chi Minh. Now I must say that in all fairness, we got what we paid for. Despite the longer transit time by about 2-3 hrs for a full journey, the flight ticket was about half the price of a full flight ticket from Singapore Airlines or Korean Air. Here's a review of a Vietnam Airlines flight from Singapore to Seoul:
1. Our flight ticket was almost half that of Korean Air/ Singapore Airlines
The reason why we did not book a direct flight was because we were flying during the first week of December, a peak season for travel. A return flight from Singapore to Seoul, on Korean Air and Singapore Airlines was priced at approximately SGD1,100. In comparison, the flight from Vietnam Airlines, which had a 2-3hr stopover in Ho Chi Minh was priced at SGD576, which was quite reasonable for a flight to Seoul.
2. The flights were quite punctual and there was decent service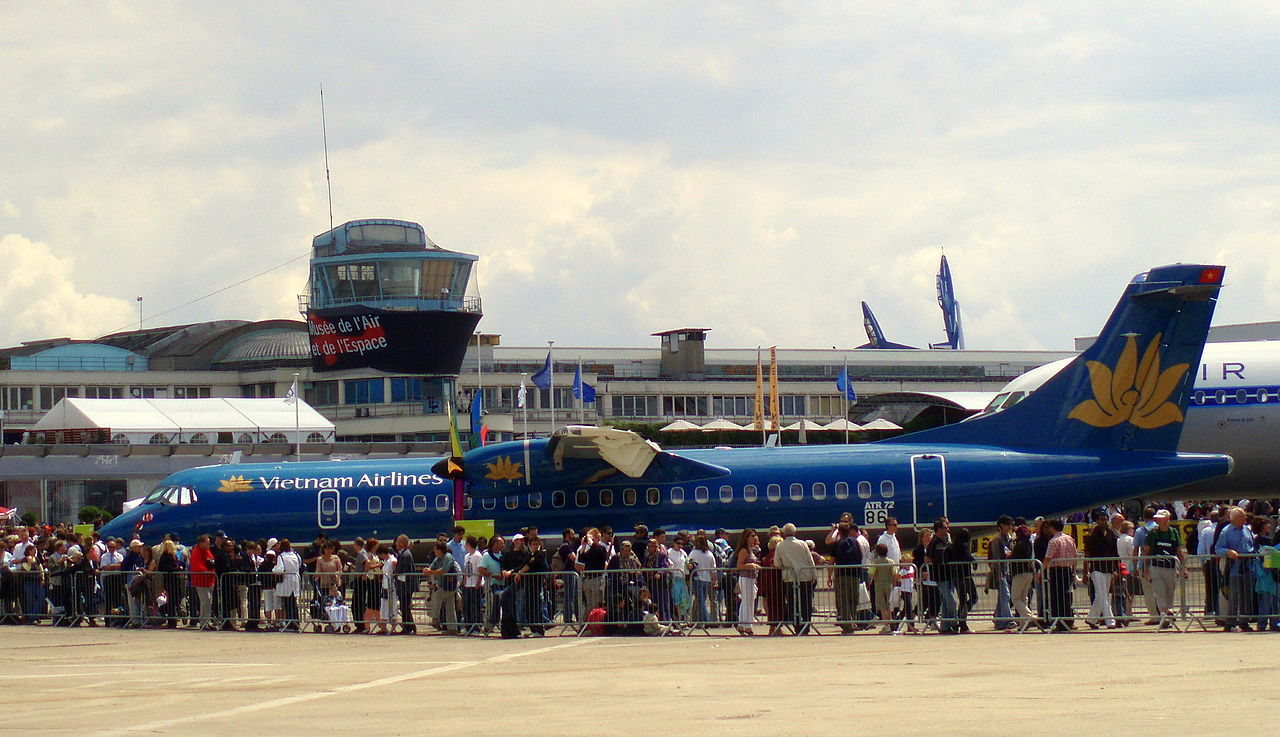 The flight from Singapore to Seoul was relatively peaceful. It left and arrived in Ho Chi Minh on time.The flight departed at 8.15pm, and had a stopover over of about 2 hours in Ho Chi Minh. That being said, there was a slight delay for the flight from Ho Chi Minh to Seoul and we left past midnight. The flight took 4hr 50 min. We arrived at Seoul at about 6am local time, in the morning.
3. The Tan Son Nhat International Airport in Ho Chi Minh is legit (for transit passengers)
I must say that the airport in Ho Chi Minh is pretty legit. There is supply of drinking water, perfect for hydrating before, or after a long flight. There is also free WiFi access. The toilets are clean and there is ample space to sit and rest (unlike the TAV Istanbul Ataturk Airport). There is even a sleeping corner, with lounge chairs for you to lie down and sleep. There is also a private space in the transit area, where you can pay to take a nap in private, somewhat like a transit hotel.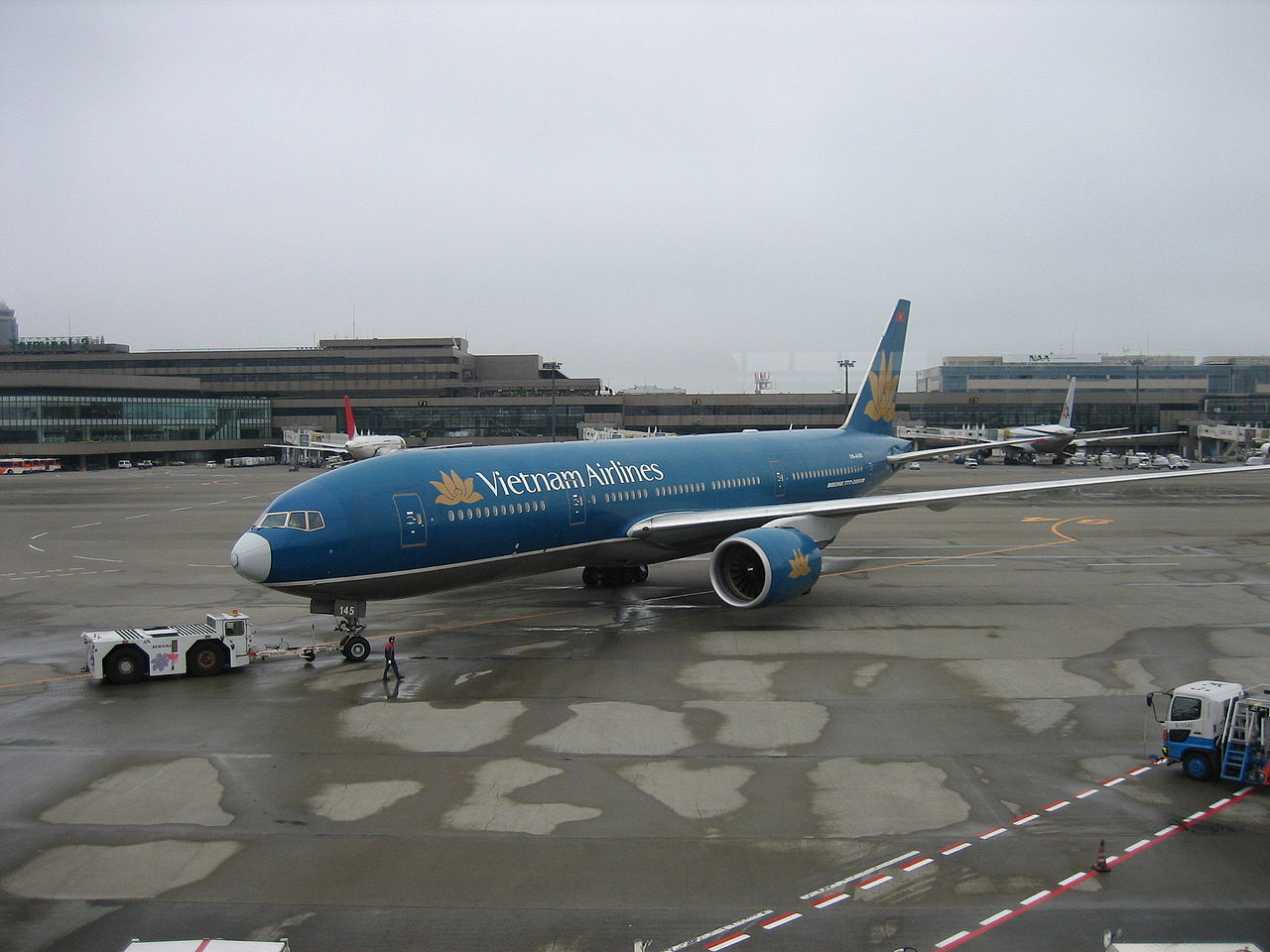 4. But food was served on the flight from Ho Chi Minh to Seoul, when we wanted to sleep
Needless to say, we had insufficient sleep. It was still early and we did not sleep on the flight from Singapore to Ho Chi Minh. From Ho Chi Minh to Seoul, we hoped that food would have been served at the later part of the trip, as the flight had departed at midnight. But it was served soon after the flight departed. We finally got to sleep at about 1.30am, but by time, our body's mode to sleep had been disrupted with the consumption of food, the exchange of food trays and at alas, the flickering of the small television screens in front of us. My only other gripe was that it took a while before our food trays were cleared, and it was hard to sleep before that was done.
5. Airline food was mediocre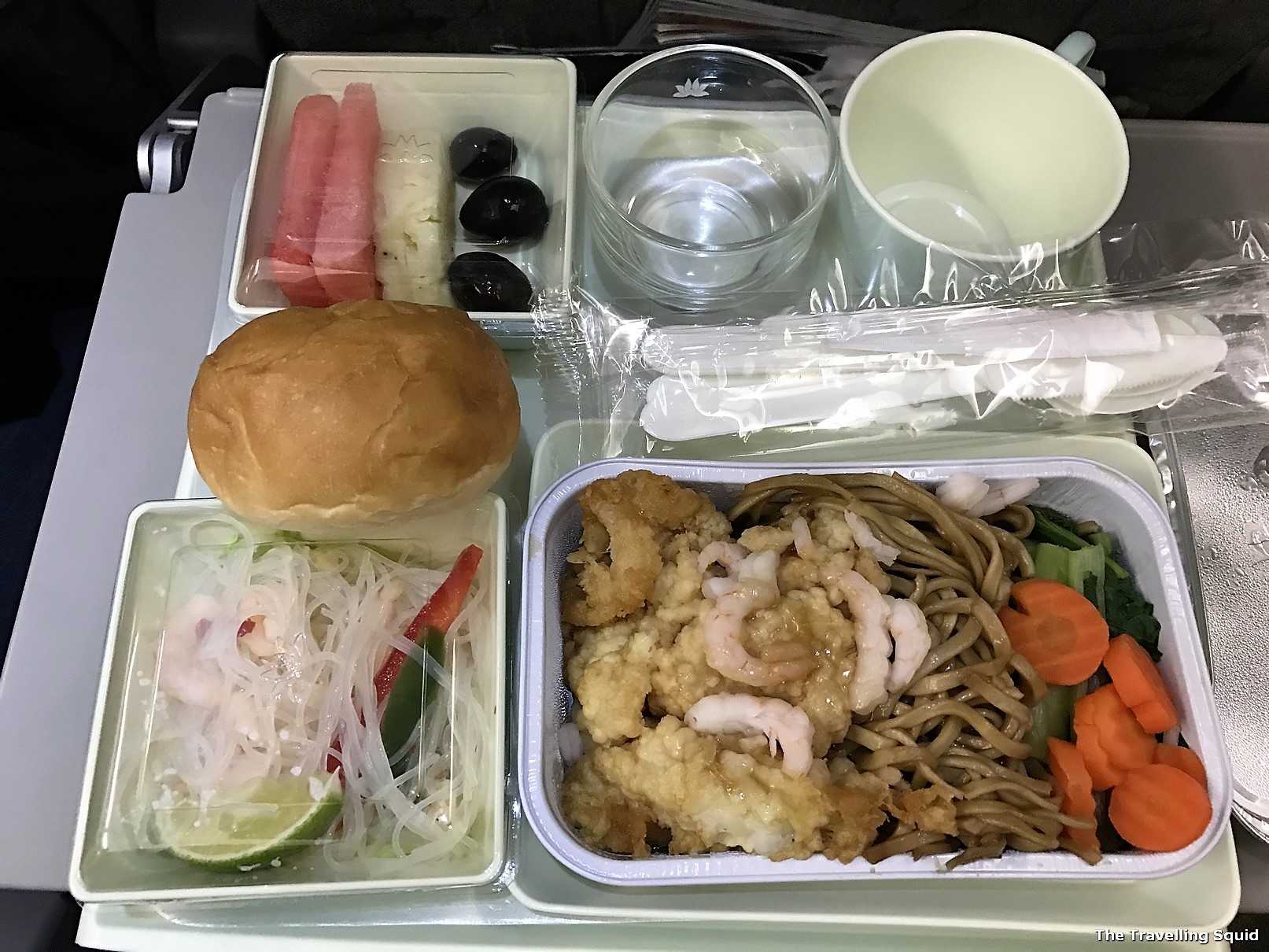 I found the airline food mediocre – sorry, maybe I have high standards. I mean the fruits and appetisers were standard fare, but I didn't like the desserts. Friend H and I had rushed over to the Incheon Airport in the morning to take the next flight out to Ho Chi Minh, and we had not eaten anything apart from a bag of potato chips. Naturally, we had to rely on the food served on the plane to fill our tummies. I recalled having to eat half a carrot cake even though it was fluffy and was a little dense. I tried the beef with rice and noodles – it was decent, but could have been better.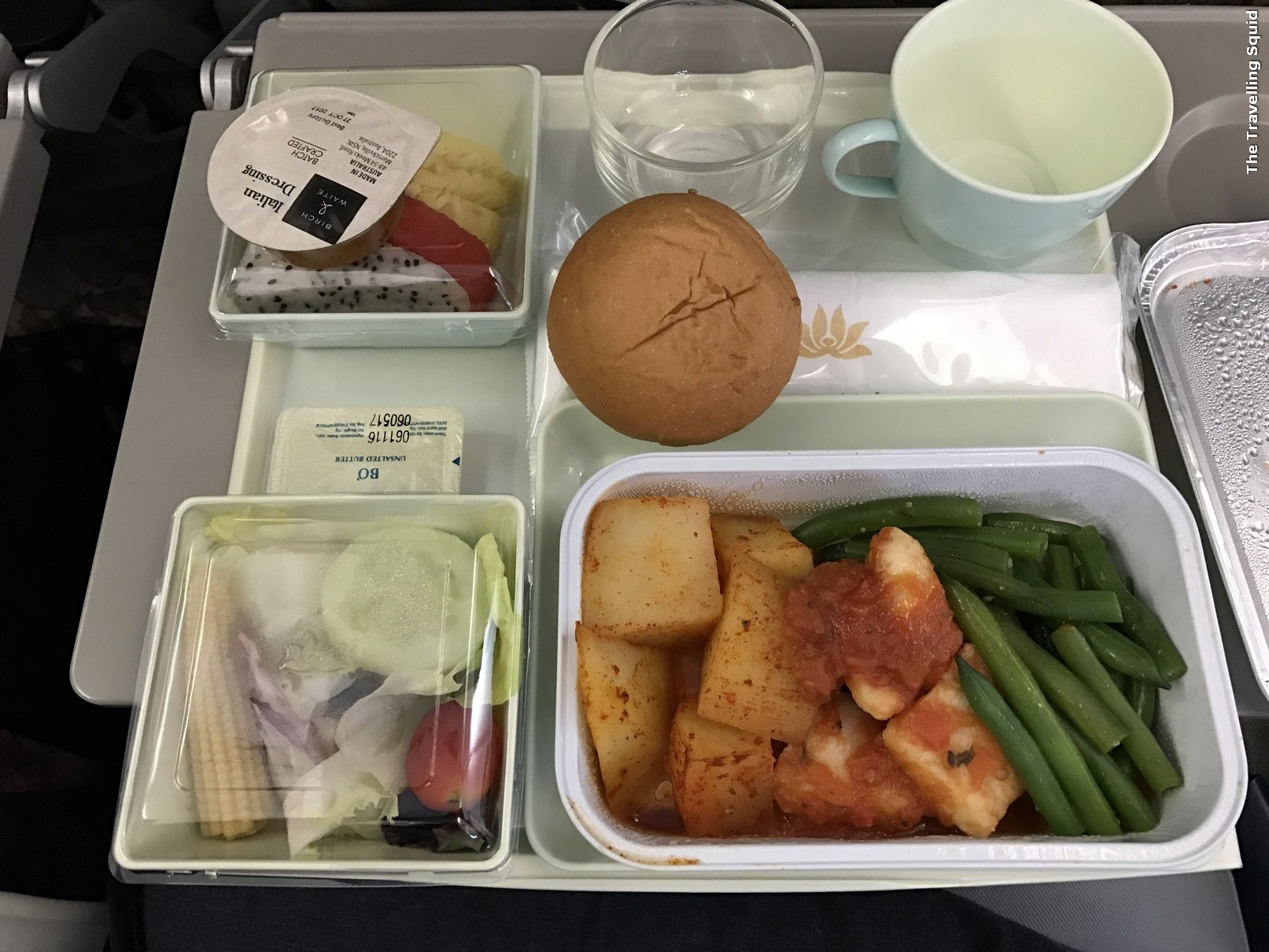 The Travelling Squid's Take
If I was a poor student with lots of time on my hands, taking Vietnam Airlines would have been a natural choice. But I am no longer a poor student. I have become an office worker, and a blogger with no time to update her blog. Every minute counts. I would have to reassess if taking a direct flight might be a better option. I guess my main takeaway is to book a flight out early, and as we are all aware of the simple principle, avoid travelling during peak periods.