How we missed our Turkish Airlines connecting flight and spent 6 hours in transit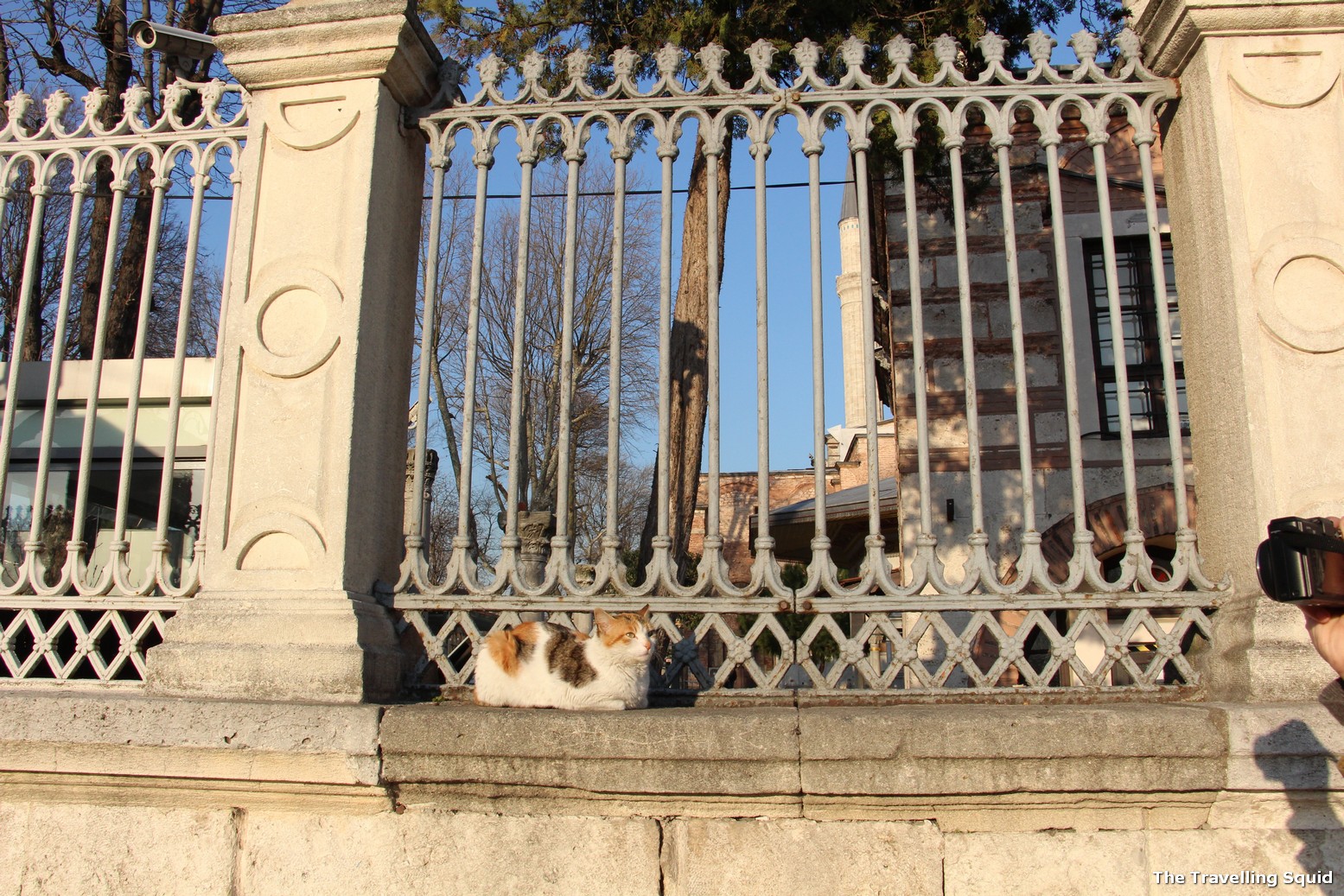 The day we missed our Turkish Airlines connecting flight was a significant event during our trip to the Middle East. We had been through a lot, and at last, we had left Egypt,  after a week of grilled meats, Egyptian statues and dishonest taxi drivers. We did find moments to smile about, but I was looking forward to leaving Egypt. I was feeling slightly feverish by then – my throat hurt and a tremendous fatigue had descended upon me.
I wished for a hot shower and a nice comfortable bed. That was sufficiently catered for at our hotel in Egypt, Novotel Cairo. But we had to check out at noon, and take two flights to Israel, from Egypt to Istanbul, and then Istanbul to Israel. There was a one hour transit time between both flights, and we thought it would be sufficient.
The flight from Egypt to Istanbul was delayed
Unfortunately, our flight from Egypt to Istanbul was delayed by 30 minutes due to a technical fault. The airline crew said they would try  to make up for time on the flight, but they didn't manage to. In fact, I think the flight time was longer that stipulated. When we arrived, it was 12.35am, and we had 20 minutes to catch the next flight which was departing at 12.55am. That would mean having to clear security, and getting ourselves to the next gate, which was a 15 min sprint away.
On the same flight as us was a Chinese tour group which had a connecting flight from Istanbul to Beijing. There were Turkish Airline staff on site, showing them the way. When we told them that we were heading from Istanbul to Tel Aviv, they drew a blank look, like it wasn't part of their responsibility.
So we ran. Well at least I tried to run. But I had a groggy, feverish head, and a short run left me panting, gasping for air. "We are not going to make it," I thought. I asked Friend S to run ahead, to hold the plane, if it was possible.
He got to the gate at 12.50am, and it was closed. The waiting area was silent.
The plane had left early.
Now it was rather frustrating because 1) we were not late, and 2) the Turkish Airlines staff had not helped us in any way possible. (They were more concern about the Chinese tour group heading to Beijing).
Shuffled from counter to counter
When went down to the customer service counter, we were told that we would have to exchange our tickets for the next flight at another counter. This would mean a 15 minutes walk to where we first disembarked.
At the flight ticket counter, we were told that the next flight leaves 6 hours later. When pressed for a resting place at one of the flight lounges, we were told to walk back to the customer service counter, that was 15 minutes back. Needless to say, we were pissed, tired and helpless – there was no Turkish Lira in our pockets, what were we to do for food and drink?
When we finally arrived at the customer service counter, thankfully, there was a kindred spirit there to help us. She did her best to get us a lounge, and spoke to her supervisor about it. We finally received a "non-business-class" lounge, but it was better than nothing.
The non-business class lounge
We didn't find cushioned seats at the beginning, and settled for one of those hard chairs. I was glad that they provided an unlimited supply of mineral water. If I had been in better health, I would have helped myself to the gin available. I didn't manage to fall asleep, and my headache worsened.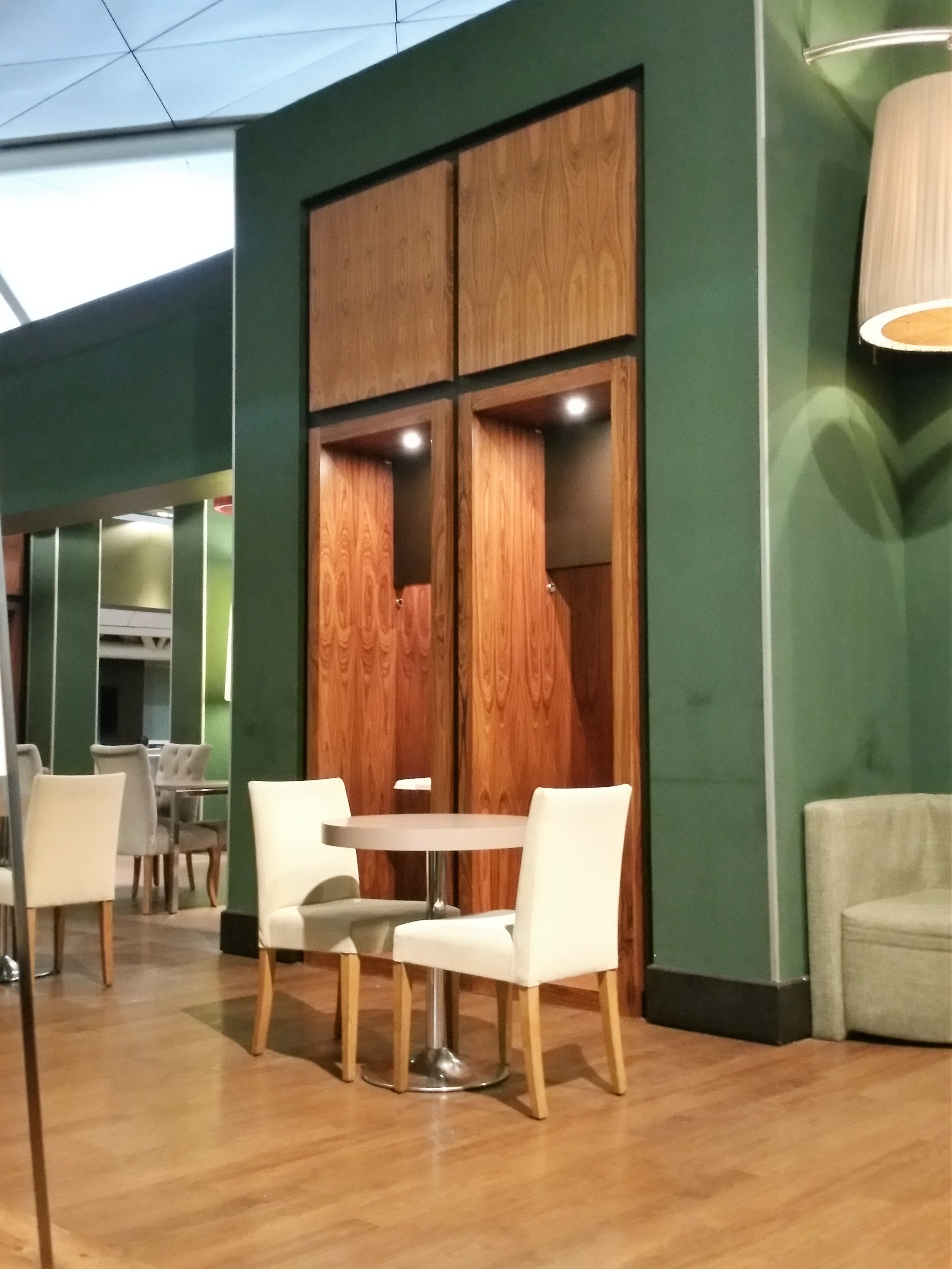 An hour later, I spied the corner of the lounge, and realised someone had vacated the cushioned seats. So we shifted. At this juncture, I was really glad to be in the non-business class lounge. This would mean be being able to stretch out on the cushioned seats (which we had joined together), without a care in the world, without the fear of people judging us.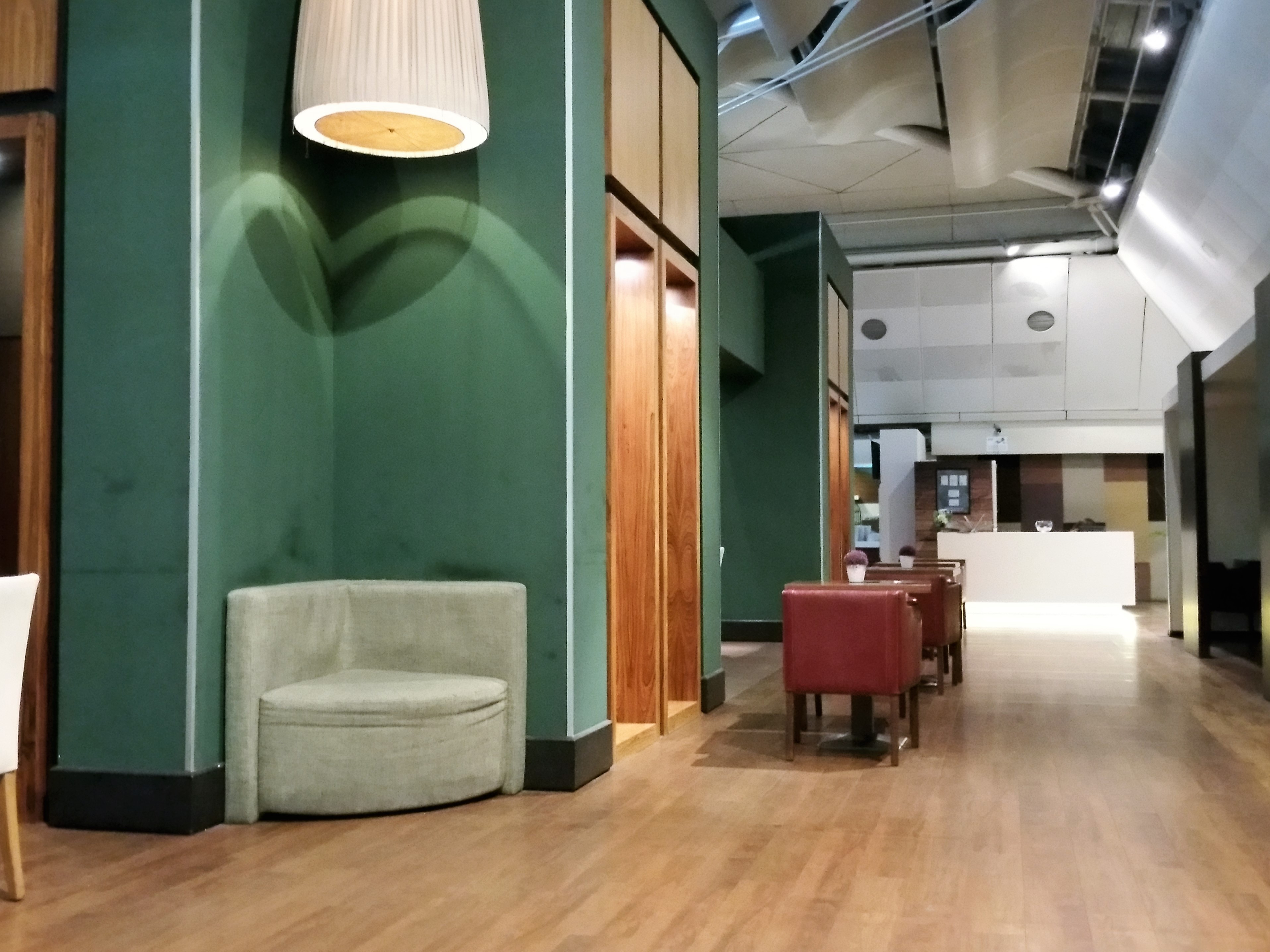 It had been some time since I had slept in public, all stretched out for everyone to see. The last time was in university while I was waiting for a 3am flight to depart. But I was so tired, and couldn't give a damm anymore.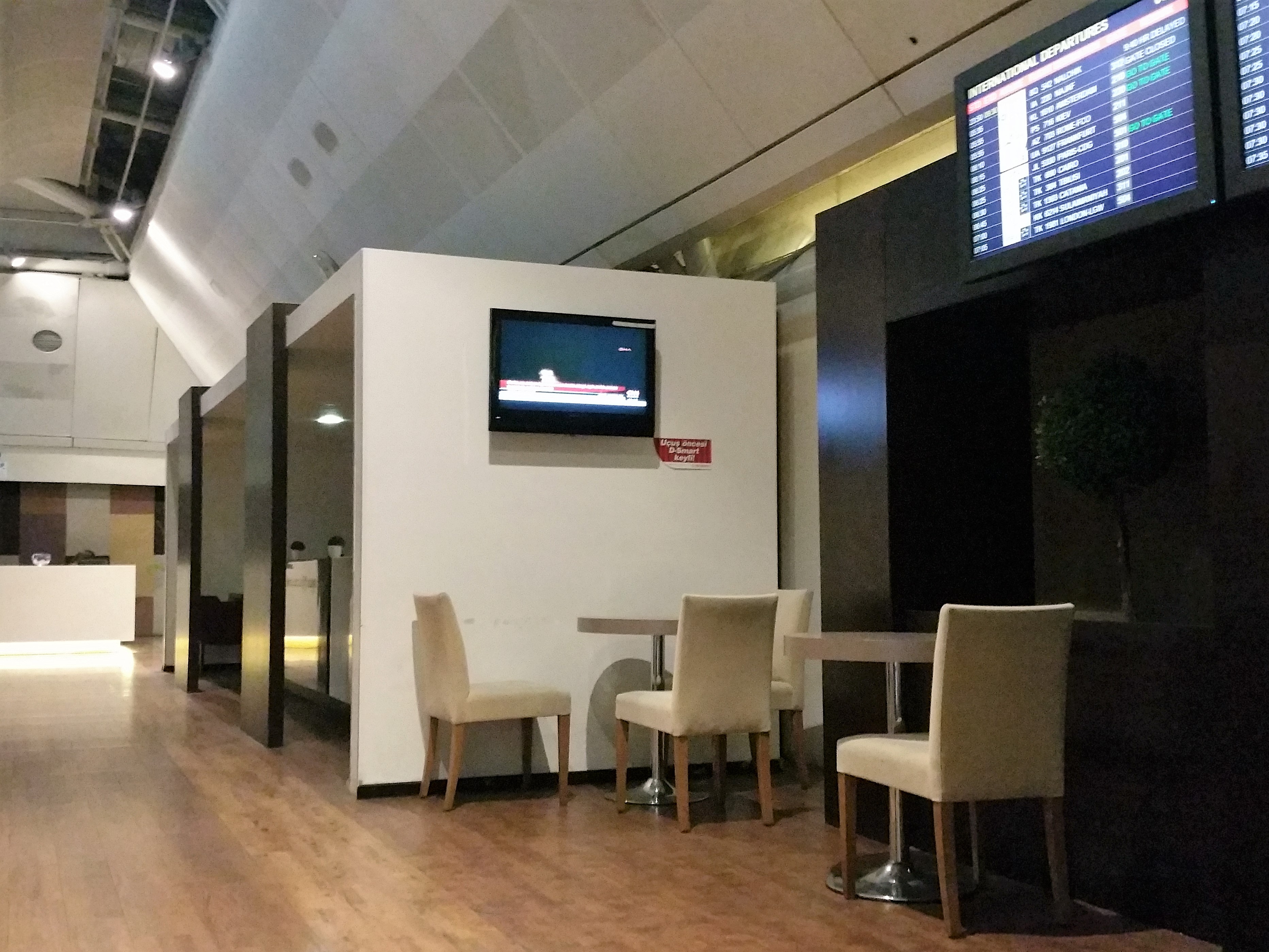 But just as we were about to fall asleep, a blast of Arabic hip-hop music hit us. I checked the time on my phone, it was 3am in the morning.
It blared through the speakers from goodness where – out of a sudden, the sleep-inducing, dark lounge was transformed into some sort of club. Much to the angst of fellow travellers, I'm certain.
Friend S was very angry, and decided to find the perpetrator of that. He stormed out of the lounge and 5 minutes later, I think he succeeded because the music had been turned down by a notch. He returned victorious, highlighting the perpetrator as the retail assistant of an electronics shop downstairs. He said that the shop was closed, and there was no one in the shop except two retail assistants just hanging around.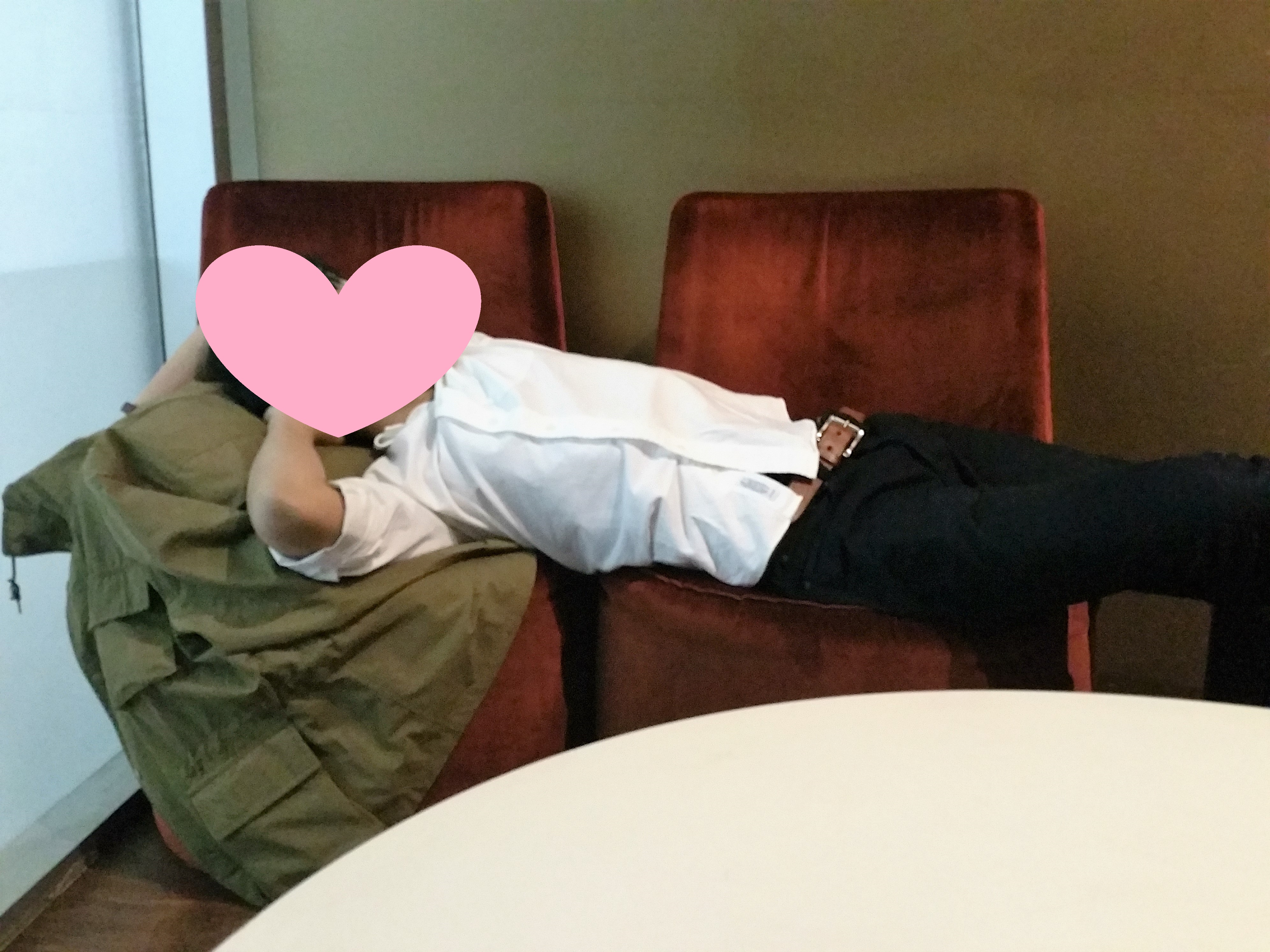 So finally, peace had ensued, and Friend S lay down to sleep. (He slept really soundly). At 5am, the same electronic shop found it apt to blast some Middle Eastern love ballads over the speakers but he did not stir. I didn't sleep much after that. All I had were three bottles of mineral water and five cherry tomatoes (because we're in Turkey and the cherry tomatoes are awesome!). I also pee-ed like three times during our time in the lounge. 
* * *
The Travelling Squid's Take
When we got to Tel Aviv, I felt significantly better. Even though I had less than four hours of sleep, and was made to walk up and down the Istanbul airport to exchange our tickets. I felt that the water and cherry tomatoes had some role in diminishing the side effects of the fever.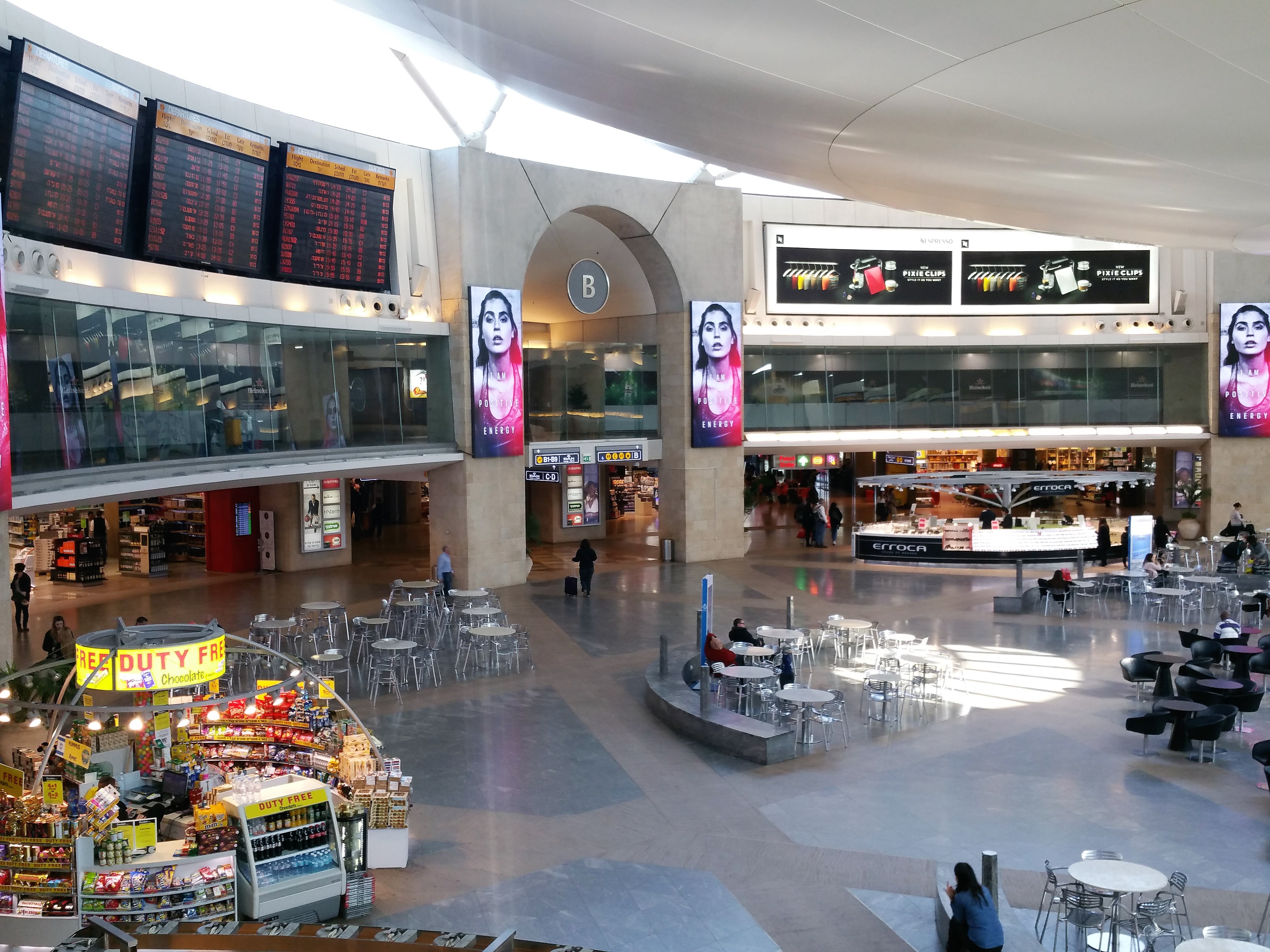 Or perhaps, it was just nice to move on into a city that felt more structured like Europe, and leave behind the chaos and uncertainty of the Middle East.
A review of Turkish Airlines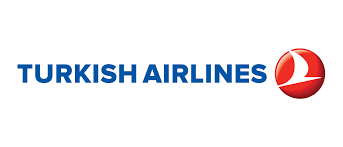 My view on Turkish Airlines is mixed. They serve pretty good food on their flights – the flight from Egypt to Istanbul served a lovely smoked salmon sandwich with fresh cherry tomatoes. The stewardesses are aloof, so if you're expecting Singapore Airlines service standards, you'll have to calibrate. I like it that they give out toiletry bags on their long haul flights. It comes with nice socks and slippers.
As for how we missed our Turkish Airlines connecting flight and spent 6 hours in transit, I thought the airline could have been more helpful, given our predicament. It also didn't seem fair that the passengers heading to Beijing were being assisted, while we were just left alone.
The experience at the transit lounge, albeit a little frustrating due to the Arabic hip-hop music, was comfortable enough. I'm glad that we were given a place to wait, where food and drink was available.
Would I take Turkish Airlines again – yeah sure, but I'll probably avoid flights with a one-hour transit time.