Is it worth buying tea from Osulloc in Jeju?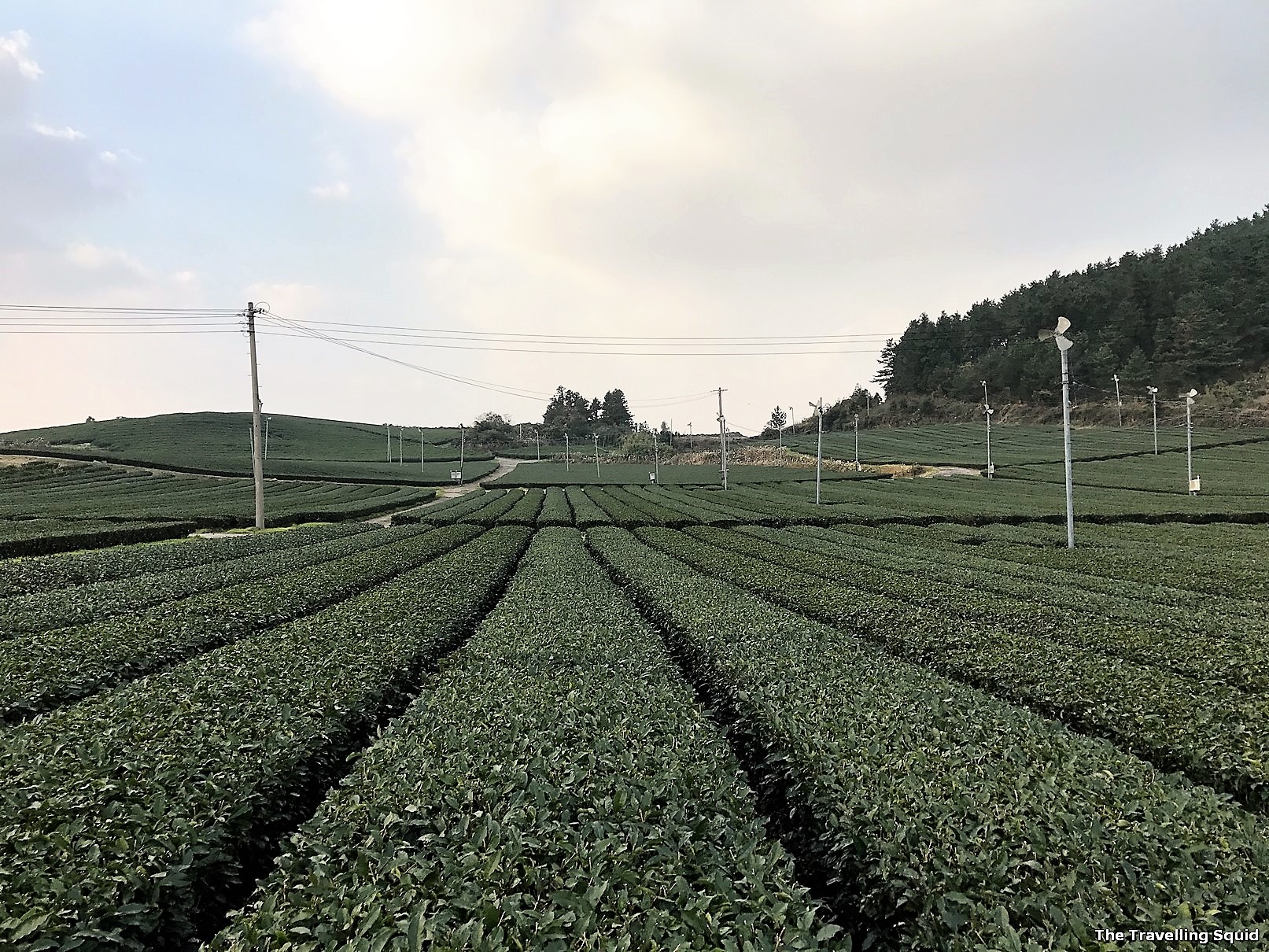 If you're thinking about what sort of souvenirs to buy for your friends and family in Jeju, O'sulloc tea may sound like a good idea at the first instance. Our tour guide Mr Ko Bang Yong brought us to view the green tea plantations, and take photos as well. Read on more if you're keen to find out if it is worth buying tea from Osulloc in Jeju.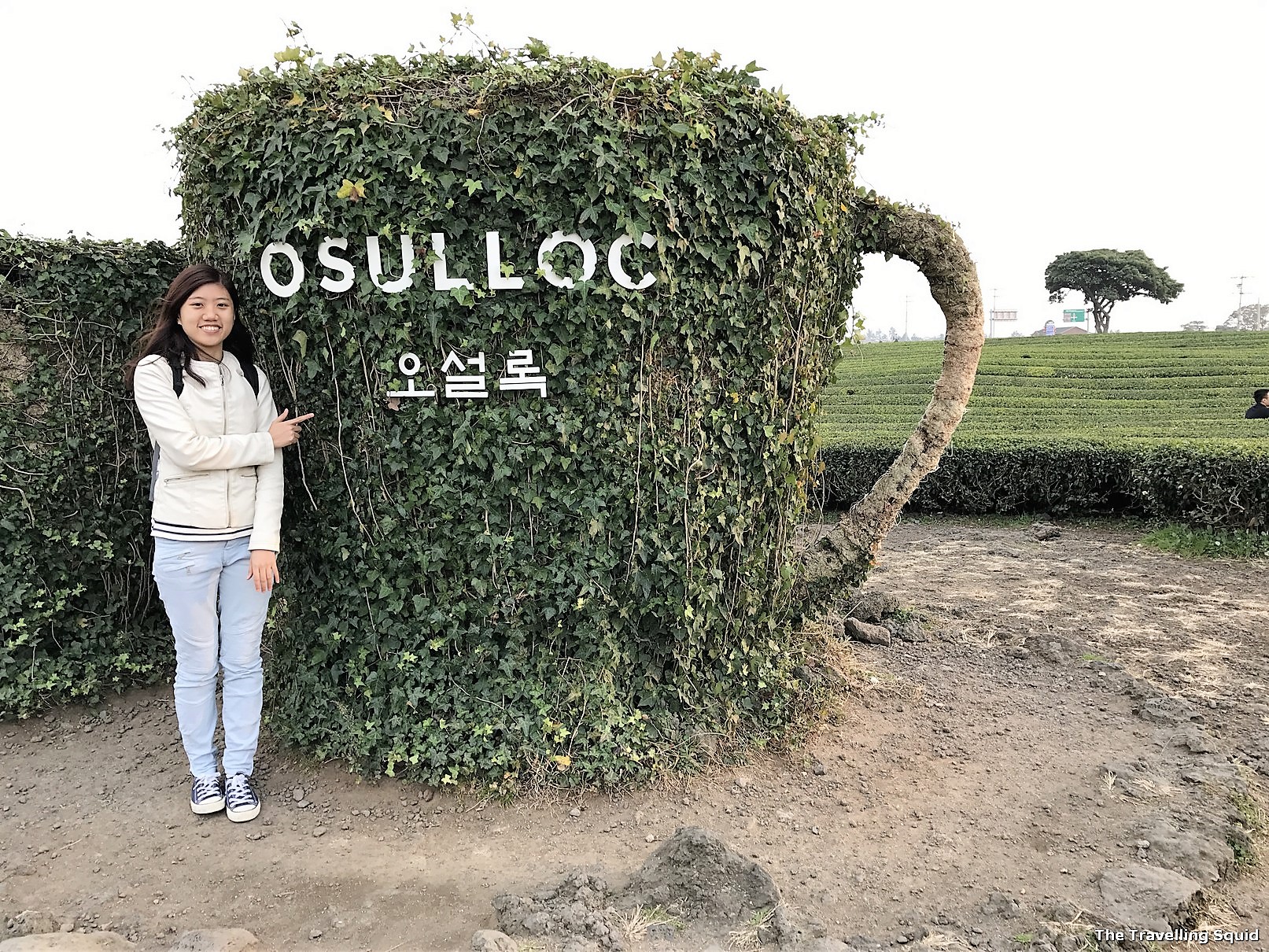 Right opposite the O'sulloc tea house is a large tea plantation, with a giant cup and the words Osulloc to mark the entrance. It seems to be a popular photo spot as it was permanently occupied, until Mr Ko asked that the other people move aside so he could take photos for us. Being local, he had some sort of unspeakable authority to part the crowd, and hence the photo above. Notice he had captured a tree behind too.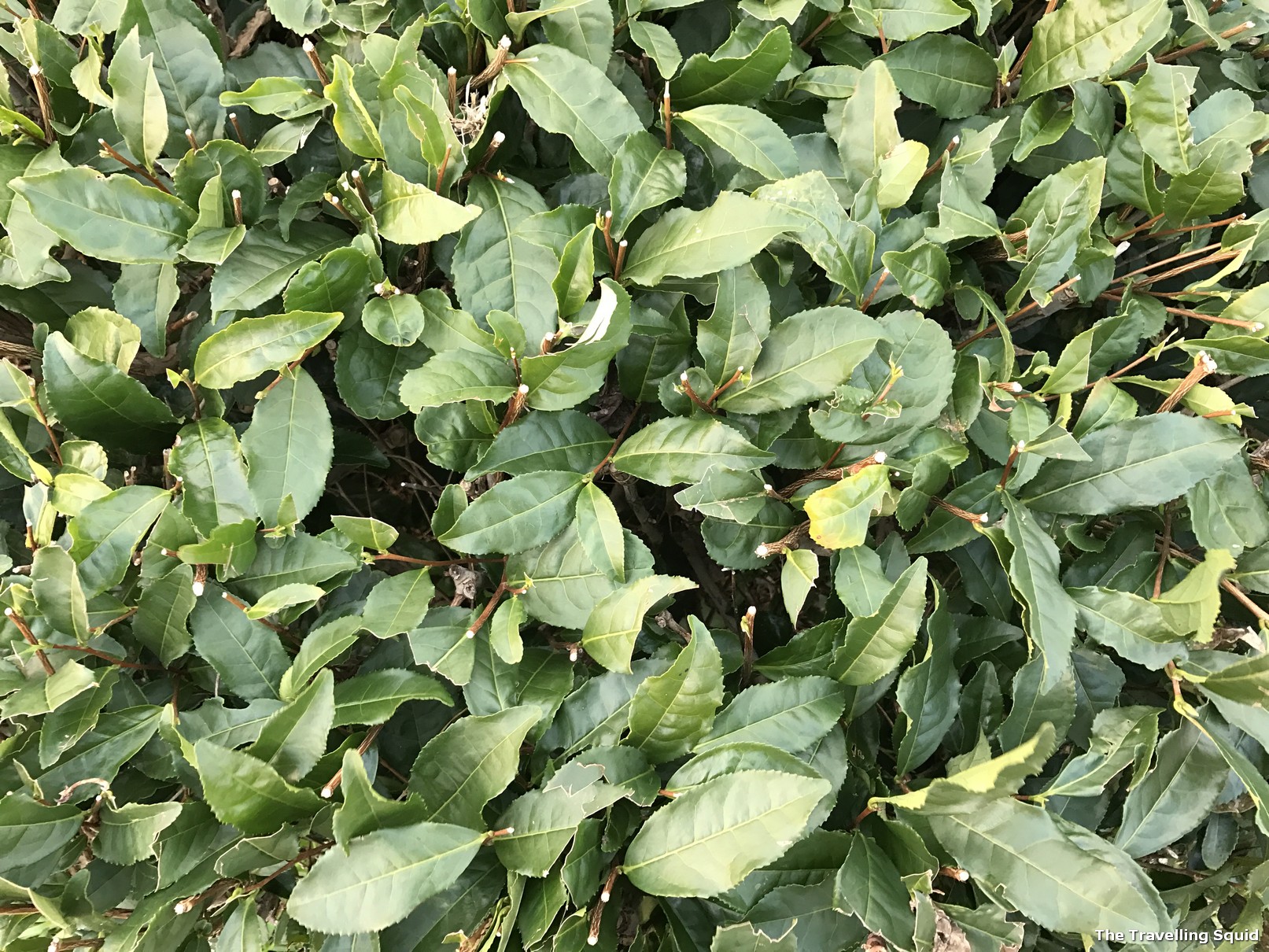 Prior to stopping by the field with the giant O'sulloc cup, we stopped by an isolated field along the way. It was presumably owned by O'sulloc, given the close proximity to the tea museum. Mr Ko parked by the roadside, and asked that we go over to take some photos. It was great because there was no else around, and all you could see was rows of green tea. Non-locals would not have thought of stopping by. It was very cold though, because of the wind. We tried taking some photos and all the pictures taken were of my hair blown in different directions.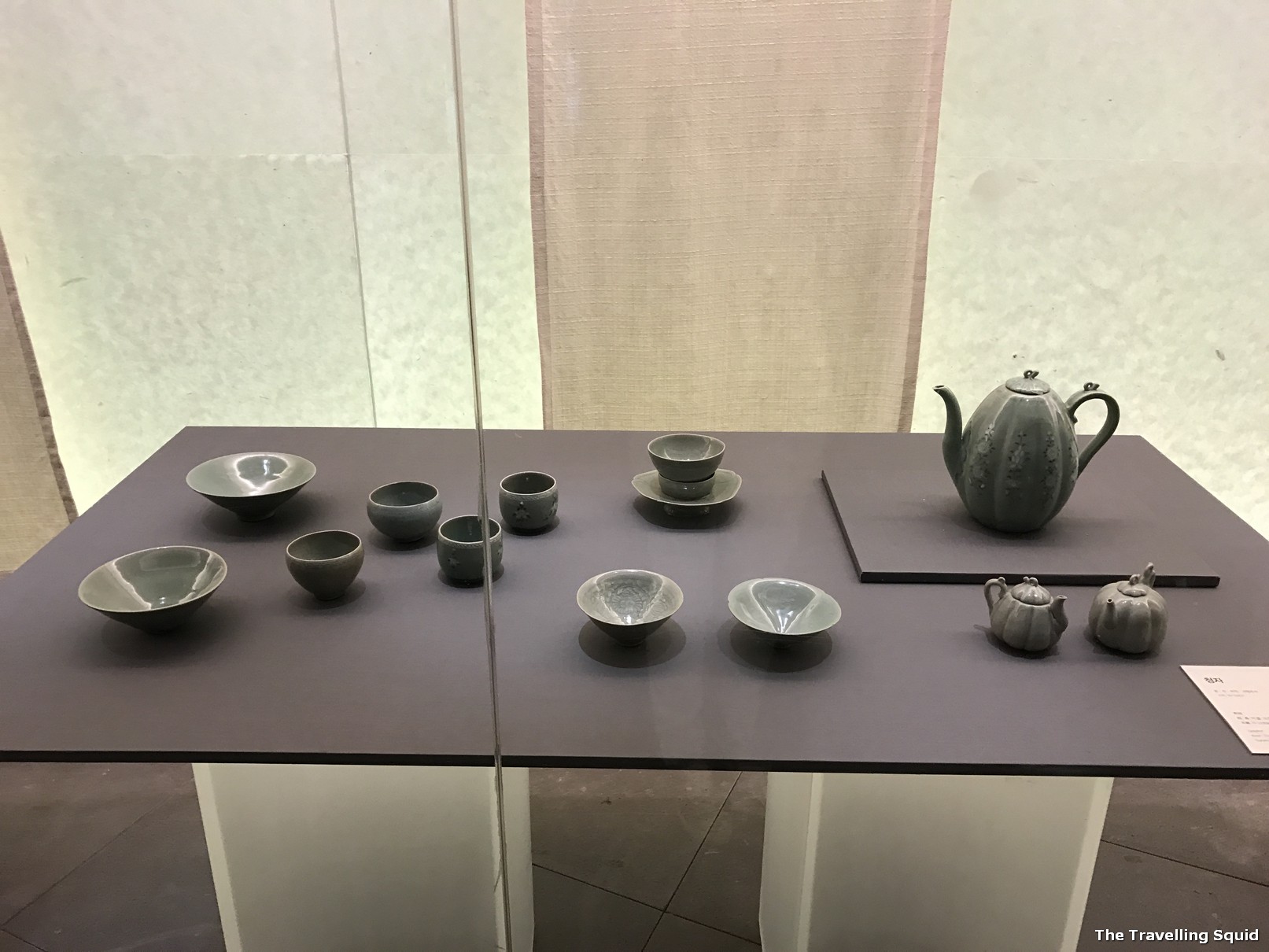 After the photo-taking, we made our way to the O'sulloc Tea Museum. It comprises a small gallery of tea sets, but the focus is on the larger retail shop, which was packed with tourists when we were there. The cafe, which serves O'sulloc tea, cakes and desserts was full too.
What we Iiked about the retail shop was that there were samples of leaves in plastic containers, for one to catch a whiff. The tea came in a variety of forms and blends – there was the usual green tea, followed by Red Papaya (smelt refreshing), wedding tea (smelt weird, probably not drank that often anyway) and Sunny Hills, which according to its description, is a blended green tea with floral citron flavour.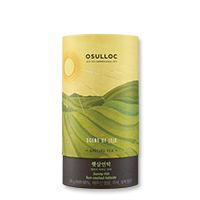 The prices were not cheap. I paid 30,000 won (SGD36, USD30)  for a bag of Sunny Hill blend (45g) for a friend. I suppose due to the colourful packaging and well-known brand, it made for good tea. In the packet, there were bits of dried pomela in there. It had a light fragrance, and was slightly citru-sy. Tasted quite refreshing with a drop of sugar.
Till today I am not sure about the quality as I'm not an expert tea drinker. And I'm not sure how the various tea blends are formed. For instance, how does one obtain red papaya in a tea? It's one thing to obtain the flavours naturally, and another to add additional flavour to one's tea. I'm a purist so natural green tea would have worked for me. It would have been of better value, though still expensive – it costs 40,000 won (SGD48, USD33) for 80g.
*Check out O'sulloc's website for more varieties of tea.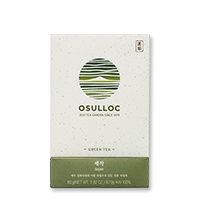 The Travelling Squid's Take
My opinion is that there isn't much to buy apart in Jeju, apart from its signature tea, and perhaps some Innisfree products. The packaging is presentable and stylish, so it would make great gifts for people you may have to impress, such as colleagues, your parents or parents-in-law.
But for friends, I would rather take the time to search for more quirky gifts instead. I also realised that there are plenty of O'sulloc stores in Seoul, even more so than Jeju. These stores are located at convenient tourist locations, such as Myeongdong and Insadong. In addition, there is no price differential with regard to the teas sold in Seoul and Jeju. Therefore, if the next league of your trip is Seoul, you may not necessarily have to buy the tea at O'sulloc's Tea Museum, and could head to Seoul instead. Perhaps while in Seoul, you could find some other quirky gifts to buy instead – kimchi, a soup paste, or edibles – these would make great gifts too.