Review of Jeju tour guide Ko Bang Yong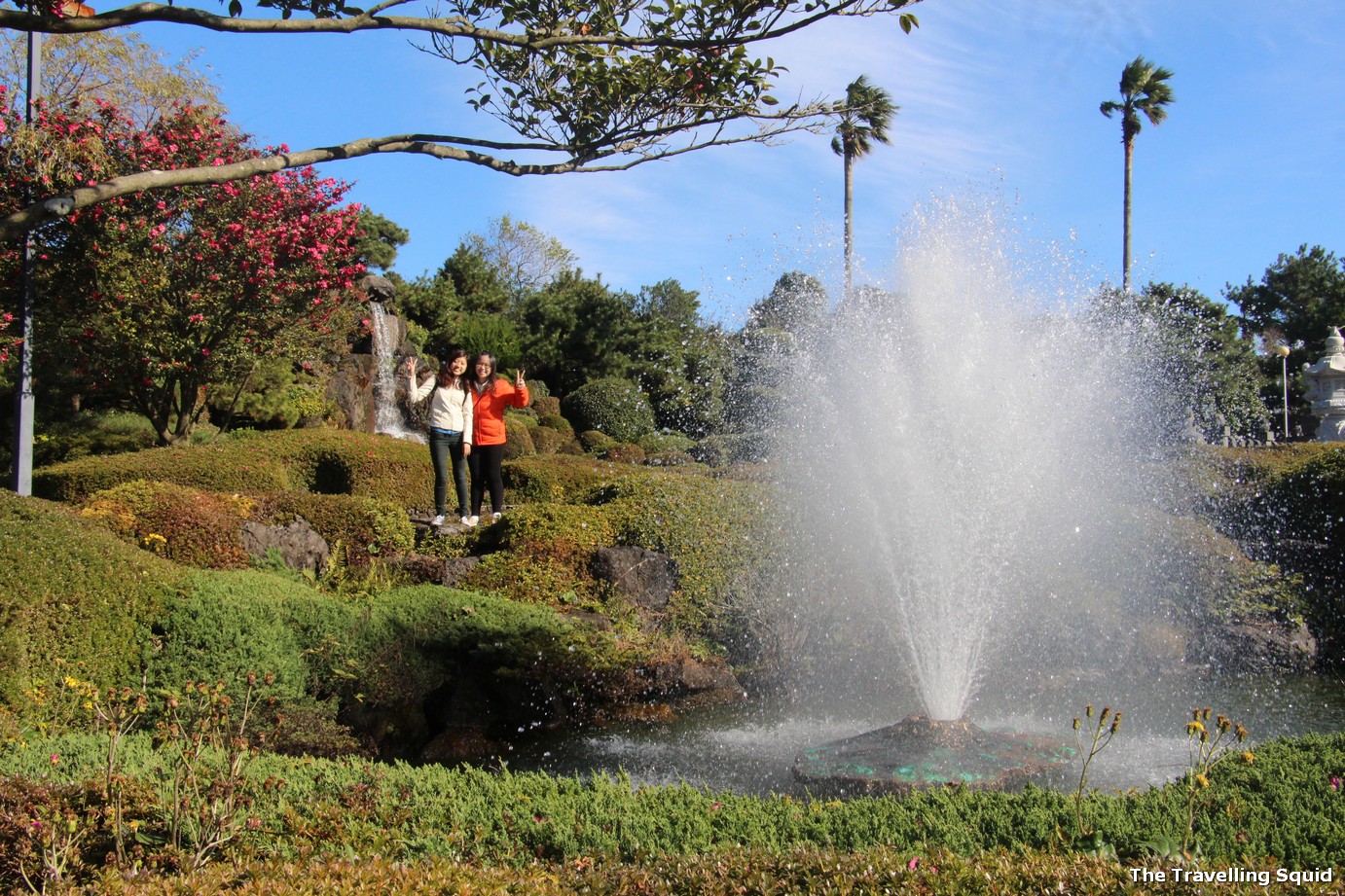 Prior to our trip to Jeju, we heard that the hiring a guide was essential, given the few public transport options available. It would also have been faster to get from one place to another a private vehicle. Mr Ko Bang Yong was introduced to us by a tour guide my brother had engaged during his trip to Jeju, Mr Kim Ki Hyung. Unfortunately Mr Kim was not available during our trip to Jeju during early Dec 2016, and recommended his friend Mr Ko Bang Yong to take us instead, and we agreed. Here's a review of Jeju tour guide Ko Bang Yong:
Great photography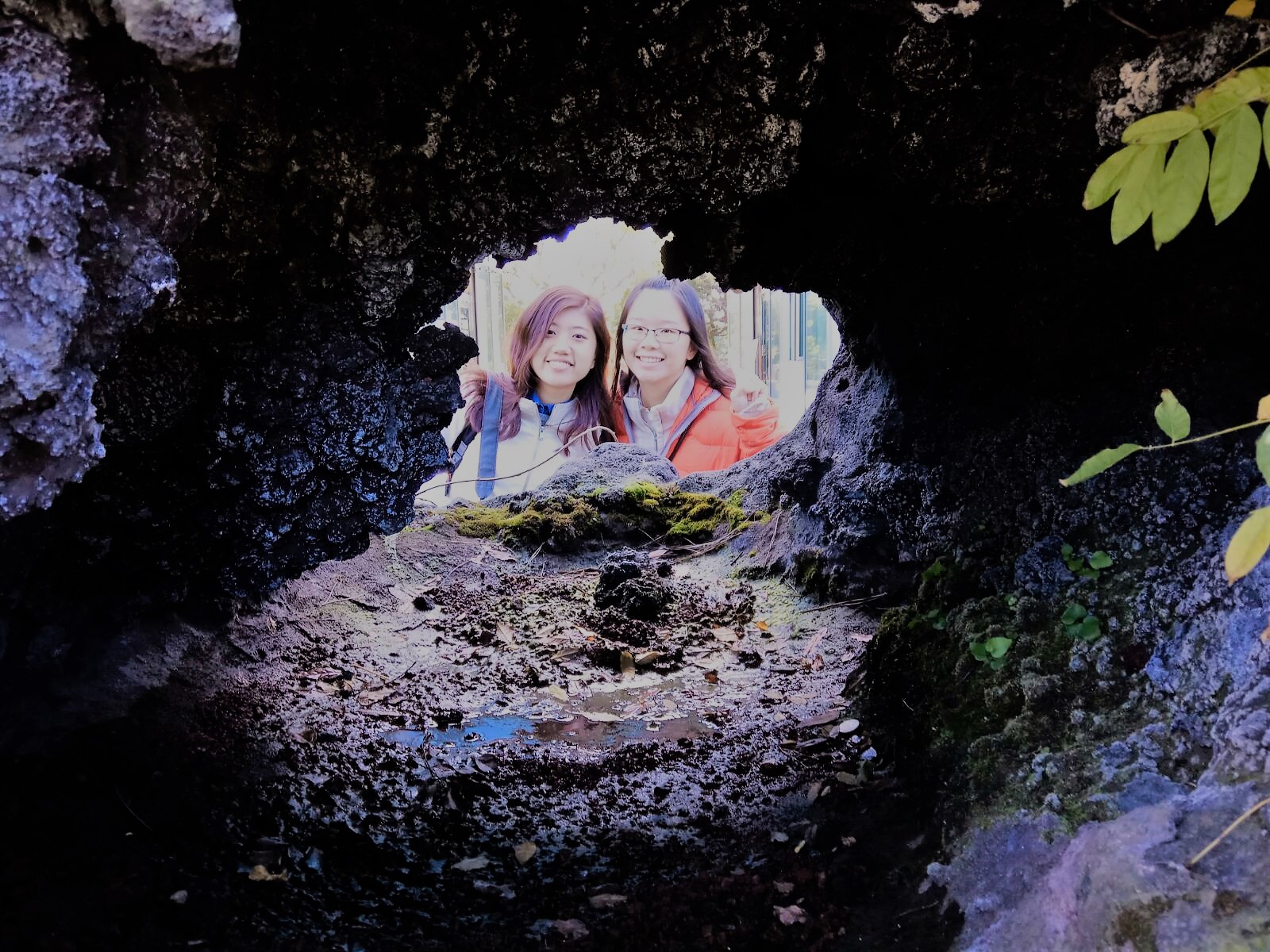 One thing stood out for us was that Mr Ko Bang Yong had quite an eye for photography. In fact, he went out of the way to take group shots of us – jump shots, those sitting on the grass, under the branch of an orange tree, and even share with us his sunglasses to take photos with. I appreciated that he made the effort to identify good photo spots. I must caveat that some of the poses he asked us to do were a tad strange, such as posing open-mouthed with an orange, and I was glad Friend H could do those poses instead of me.
You could tell that Mr Ko was a photography buff when I took out my DSLR on the Day 2, and he was very pleased to be taking photos with it.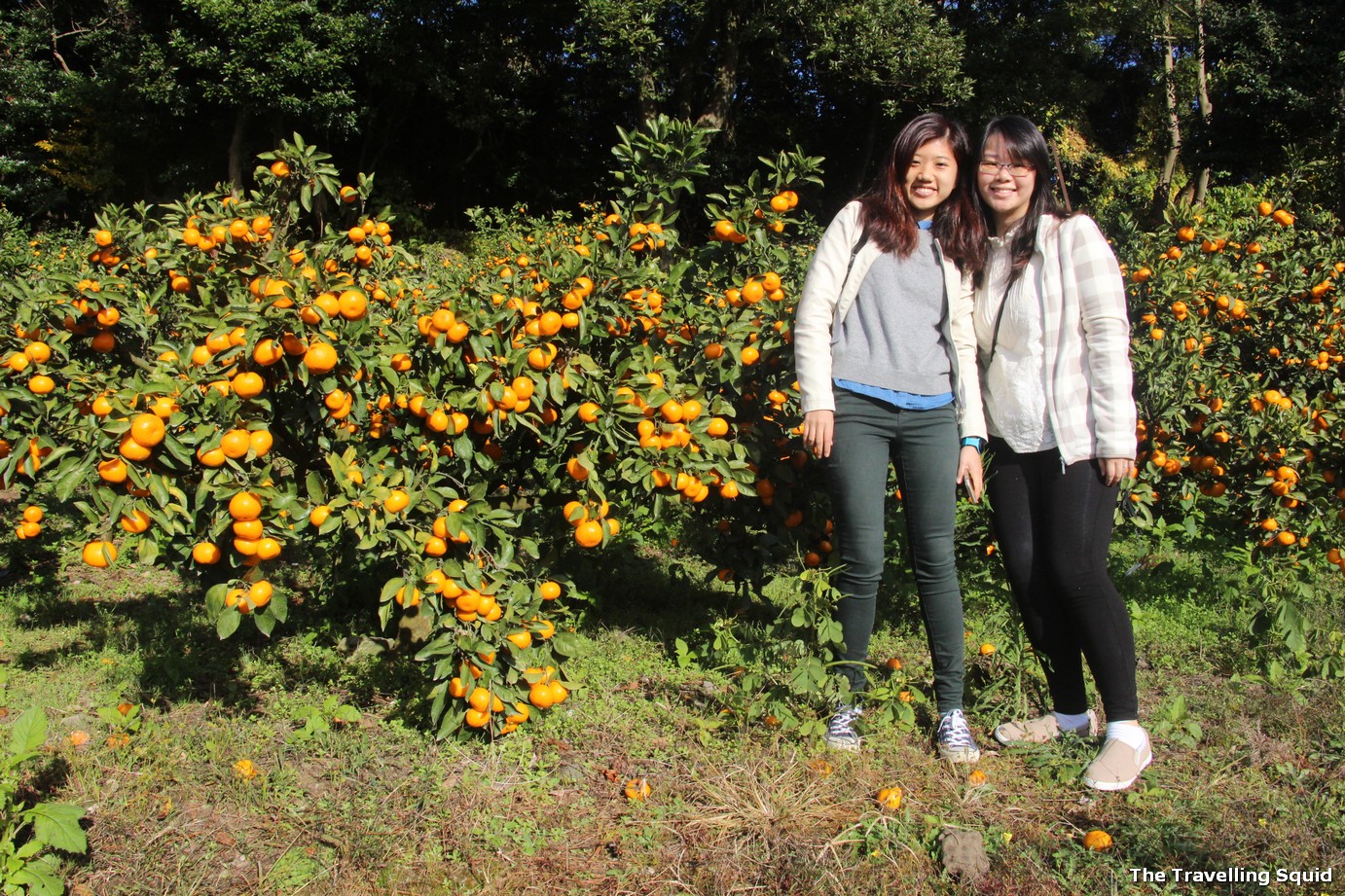 Language
Unfortunately, Mr Ko Bang Yong is fluent in only Korean and Japanese. But that could be navigated with Google Translate, especially since there is a Wifi egg in his car. He knows some English words, so it wasn't too difficult for us. It would help if you have a rudimentary understanding of Korean too. It depends on what you would like out of the trip – if you would like in-depth explanations of the place, there are guides which give tours in Mandarin, which are catered to the Chinese tourists. Not sure how legit these guides are though.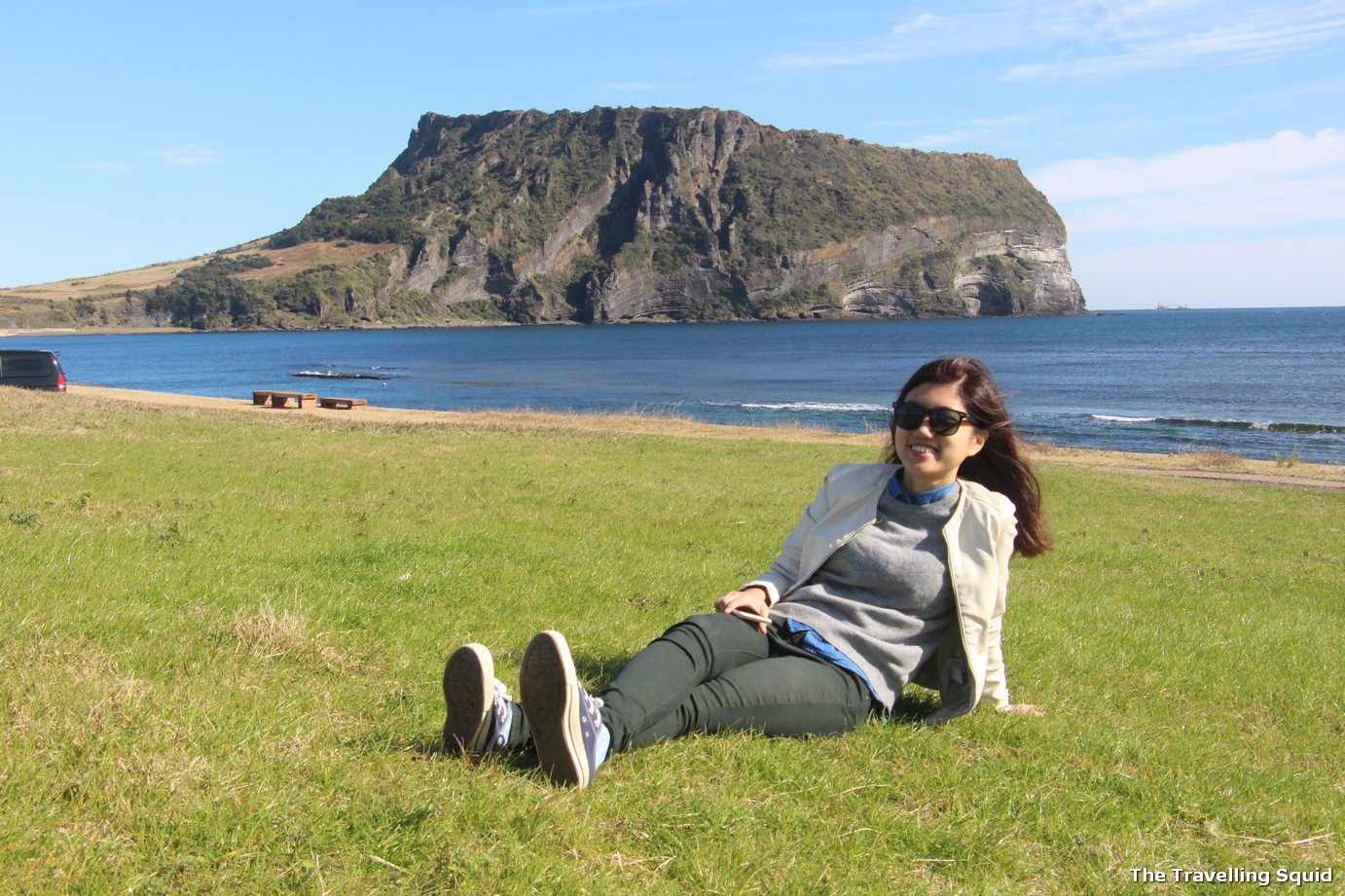 How to go about the tour
I would suggest that if you like being prepared, you could make a list of a few different places to visit, and ask him to plan out the route. At the start, he brought us to some a Trick-eye/Ice museum, which is clearly not what I wanted from Jeju, a land of natural beauty. He later drove us to a strange man-made Castle attractions, and we told him we'd prefer to head back instead. In later posts, I will give a review on the attractions we visited.
An interesting note – he managed to get a discount of 1,000-2,000 won for some of the entrance tickets, so that was quite a good deal.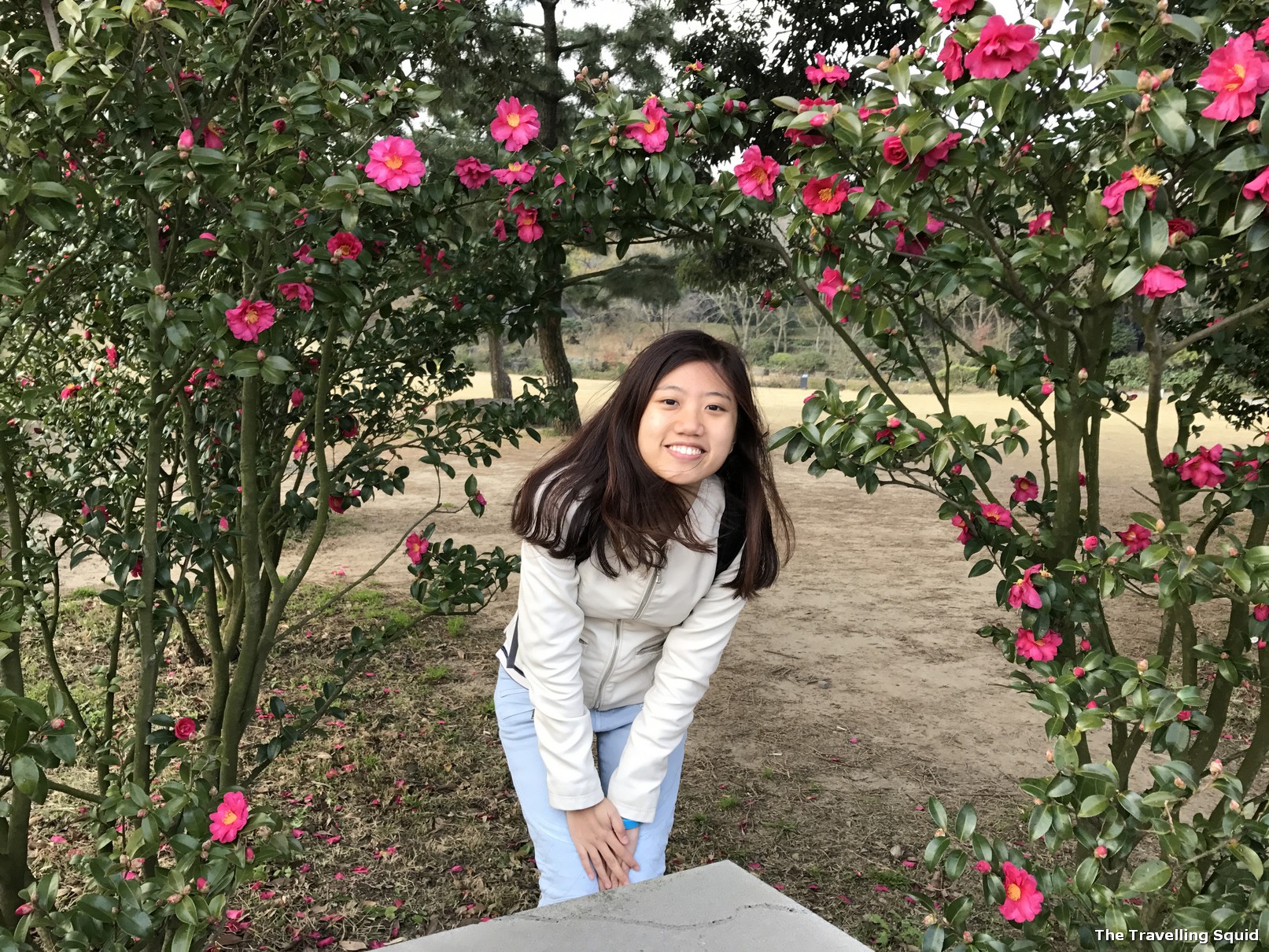 Price
The cost of a full tour day was 180,000 won (8 – 9 hours). For a half day tour of 4 hours, it cost 150,000 won. According to the rates quoted, it will cost an additional 20,000 won for an additional hour. We booked a full day tour for both days and were exhausted after seven hours. It was also getting dark and Mr Ko lived an hour's drive away from our hotel, in the north of Jeju. Thought it would be good to let him off early too.
Food
His food recommendations were alright – I suggest that if you stay at the South of Jeju, you could go for Korean BBQ or a hearty fish meal downtown for dinner instead. He recommended us a restaurant near the Sunrise Peak which served abalone porridge, and it was an acquired taste. Perhaps it just isn't my thing, because I have tried the ones in Singapore and didn't really like them too, but this wasn't the sort of abalone we were expecting. Therefore I suggest that when hiring him, have breakfast and dinner on your own, and keep lunch light and simple.
His little gifts
We hired him for two days, and on the first day after a rather disappointing trip to the Teddy Bear museum, he presented us with two little key chain teddy bears. I supposed he wasn't aware that we didn't like the place, but the purple bear was kinda cute and did match the Packing Cubes which I had kept in my bag.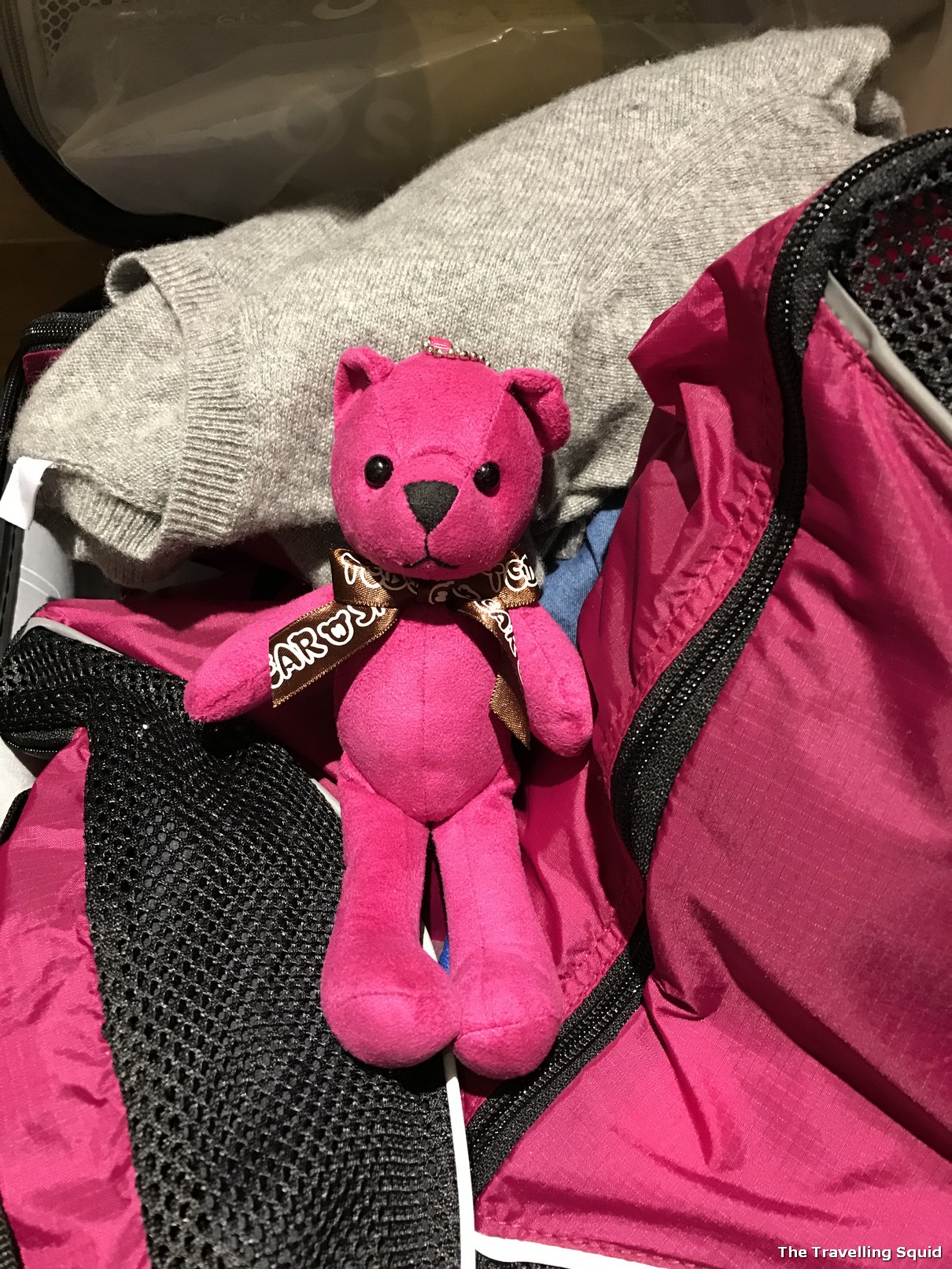 On the last day, after bringing us to an orange orchard to take pictures, he also obtained 3 Mandarin oranges for us, although I must say that it was an unauthorised acquisition. Later while we were having lunch, he presented us with a bag of mandarin oranges. It was quite a big bag, as there was about 15 in there. I wanted to reject him immediately as it just didn't seem possible to carry these oranges in our luggage, or consume them within the day. So at the end of the trip, we took four courtesy oranges and returned the rest to him.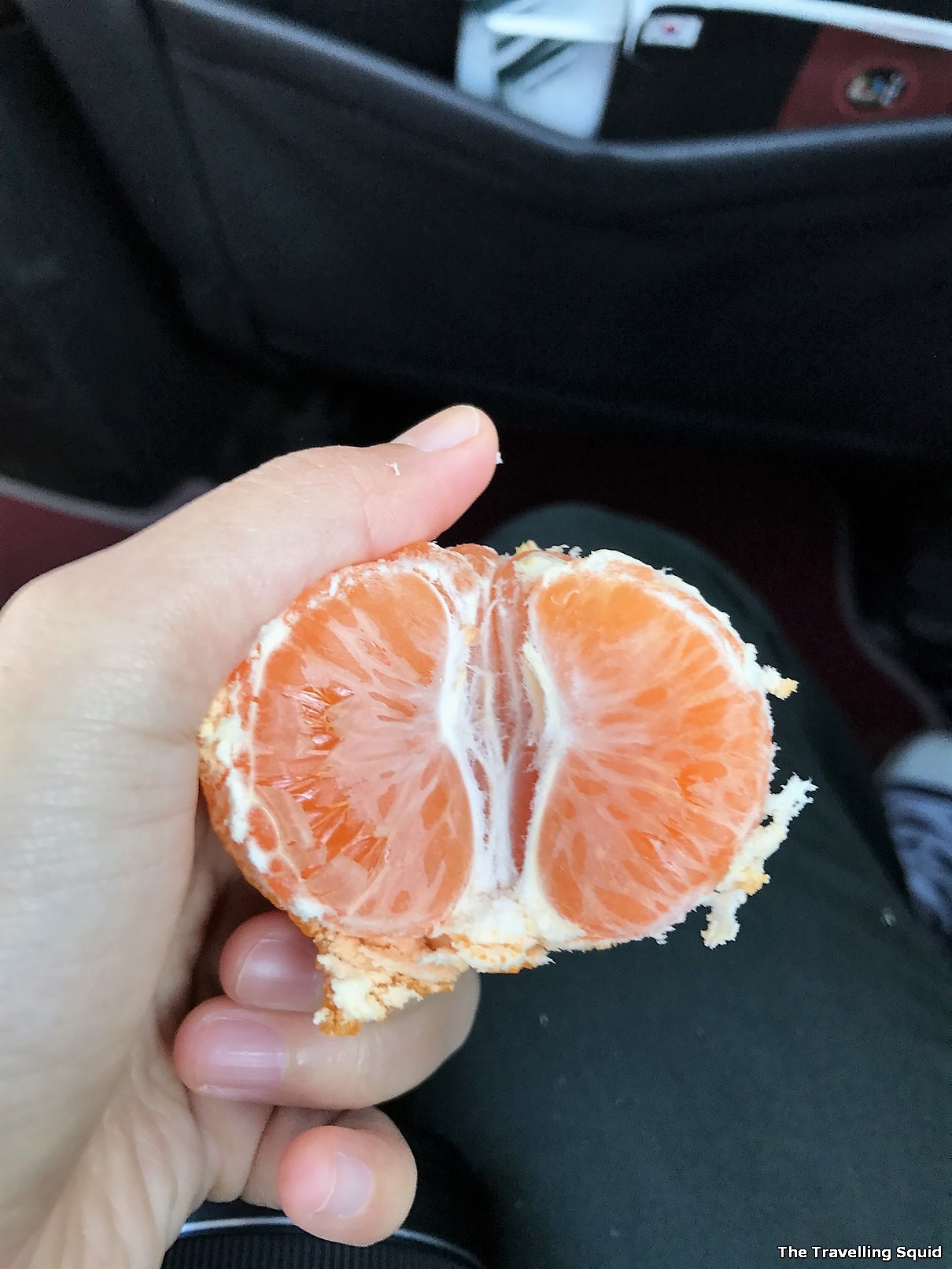 The Travelling Squid's Take
Would I recommend Mr Ko Bang Yong as a guide? I suppose if you don't mind the language barrier, and are thinking of taking great group shots as part of your holiday, he would be a good choice. I would suggest doing a bit of research prior to that, to identify some of the places you would like to go, and share them with him, so that you get to go exactly where you want to be.
For some inexplicable reason, we had grown to like him quite a lot towards to the end of the trip, even though we could not communicate well. To me, perhaps it was his passion for photography that made him quite endearing, albeit some of the weird poses asked from him. He also seemed to have a little bit more sincerity that a Chinese-speaking Korean tour guide we had met along the way.
Should you be keen to engage Mr Ko, you could do so by contacting him through his friend, Mr Kim Ki Hyung through an email to: kimi9461@hanmail.net
Have you taken a Jeju tour with Mr Ko Bang Yong before? Feel free to drop a comment in the box below.