Visit Penderels Oak in Holborn for a quiet pub in London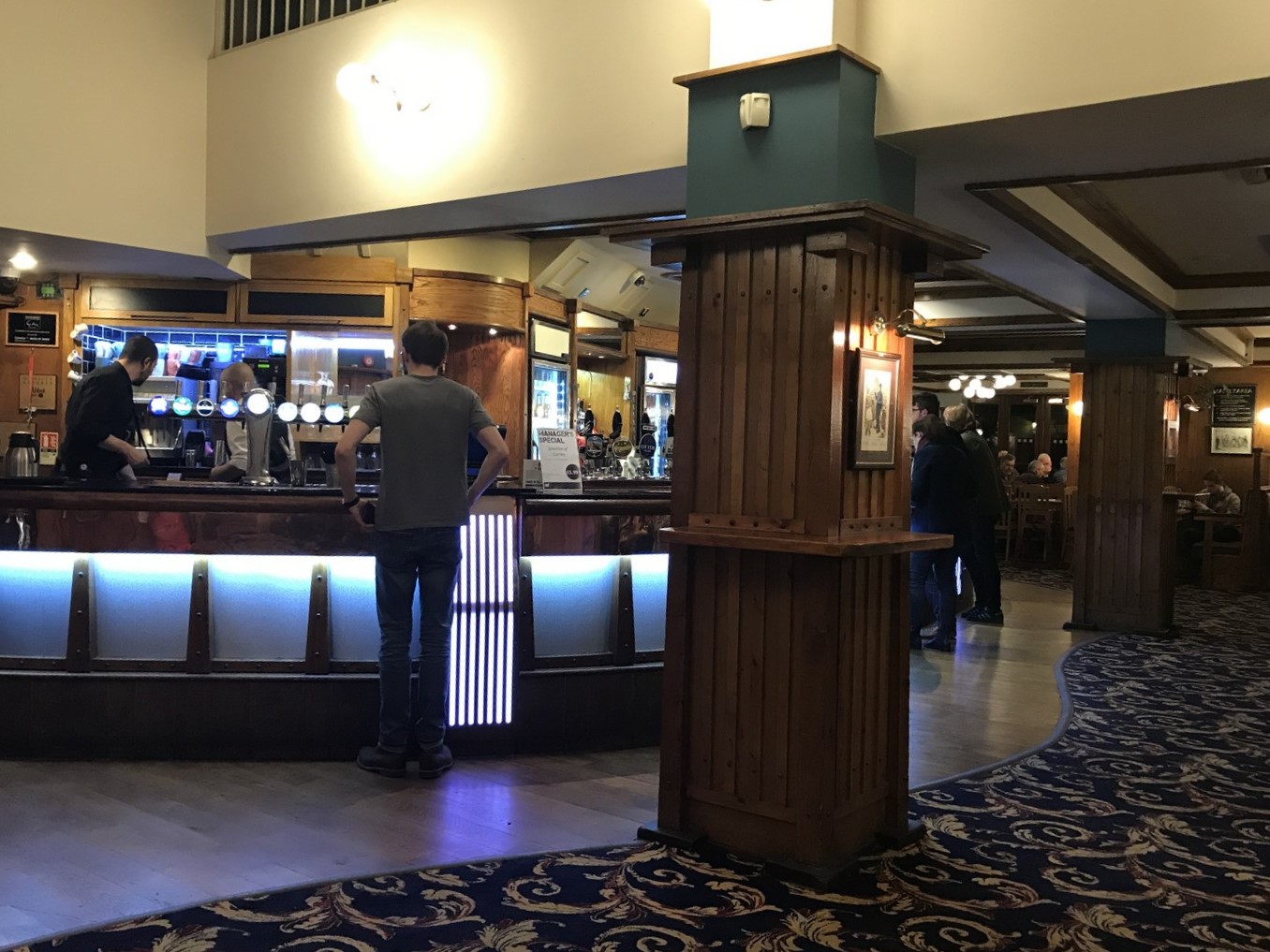 I know the word pub and quiet can be quite an oxymoron, but there are moments in our life where we would need a quiet pub. For times like a first date – where you would like to get to know the person a little better, or simply to talk about business over a relaxed atmosphere, ie. like an ale or lager. A quiet pub is also an oily ointment to s jet-lagged soul. Pardon the world 'oily' because the food is rather greasy, but still, provides carbohydrates, fat and protein to a stomach which has been only slightly filled for the past 13 hours. Here's why I would encourage you to visit Penderel's Oak in Holborn for a quiet pub in London.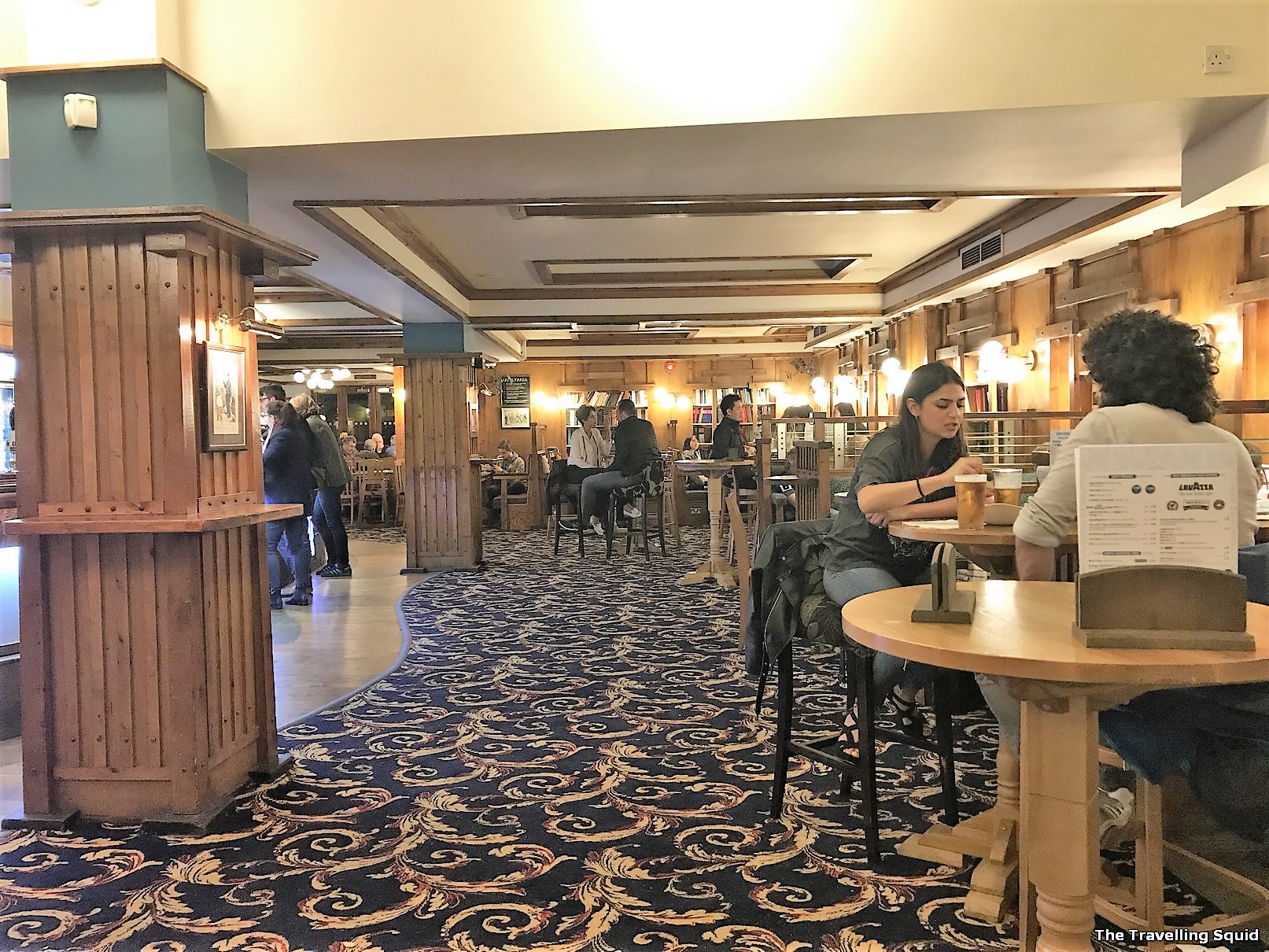 It's clean, spacious and well-lit. Perfect for a game of cards, or simply, book reading over a glass of beer and some chips. S said J.D. Wetherspoon was a chain of bars, which took a little bit of the allure away I must say. That said, it explains the neatness of the layout and a somewhat prescribed aesthetics.
There was a shelf with books by the side, and a dart board somewhere. The crowd looked youngish – in their twenties. It's the sort of place I would be comfortable going to if I just wanted a quiet night – an ale and some quick pub grub as dinner. It's also a great gathering spot for friends as there were plenty of empty seats, and the couches look comfy. No one seemed to get drunk here. There were no puke stains on the carpet, no drunk speaking at the top of his voice, no cigarette ash traces on the table. The only drawback was that it closes quite early for an establishment that sells beer – about midnight.
Penderel's Oak in Holborn is great for local pub dishes like fish and chips, and pie. Don't expect it to get any healthier. The only healthy side from our fish and chips dish was a bowl of peas, which I believe is great for protein and fibre. As jet-lagged souls, we were tired and hungry, we ordered a takeaway back.
Menu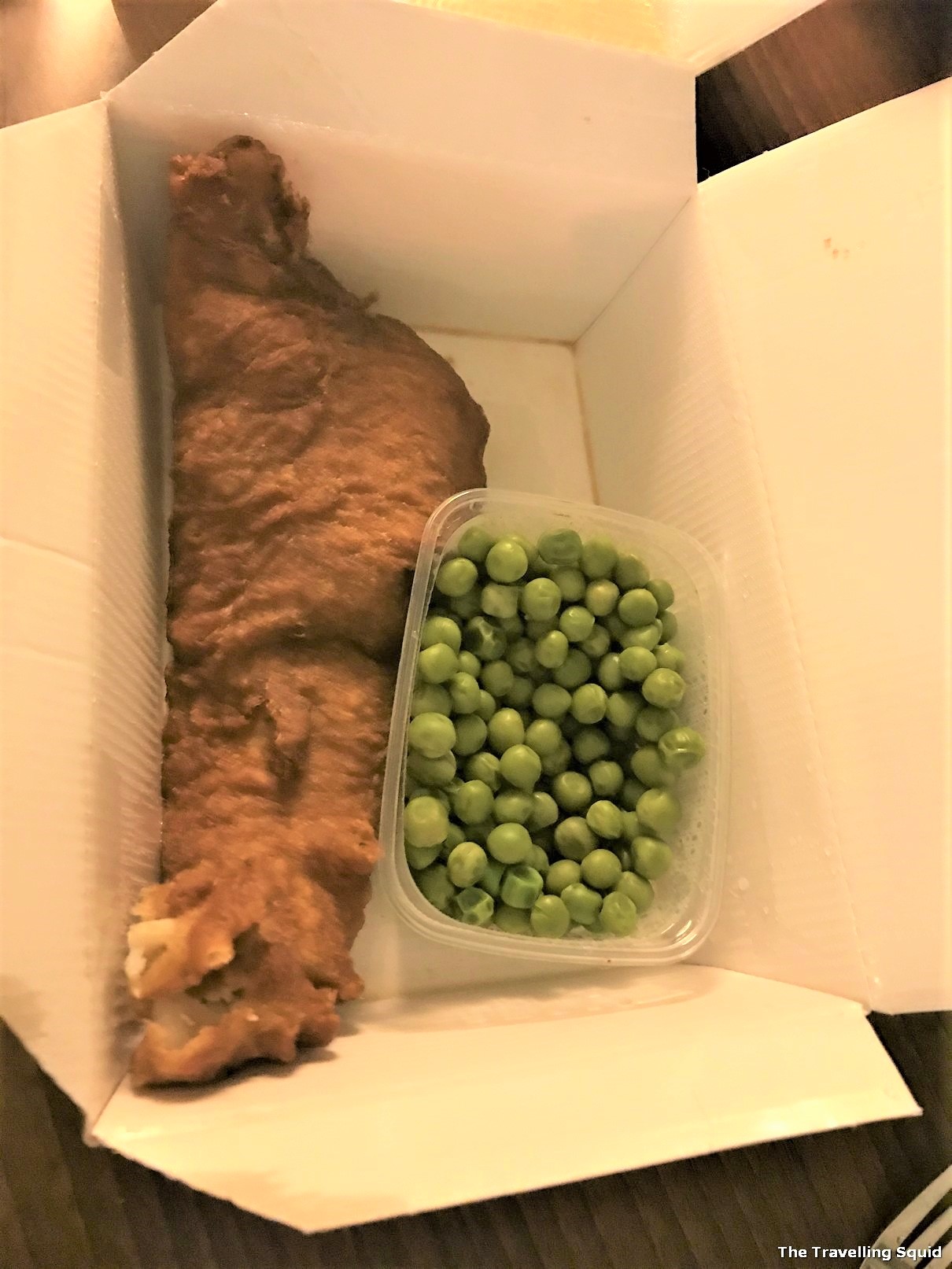 The fish fillet as part of the fish and chips was slightly overcooked. Instead of a golden brown, it was a shade too dark for my liking. It tasted alright. The chips were actually very good and I believe, even better if you were to have it there.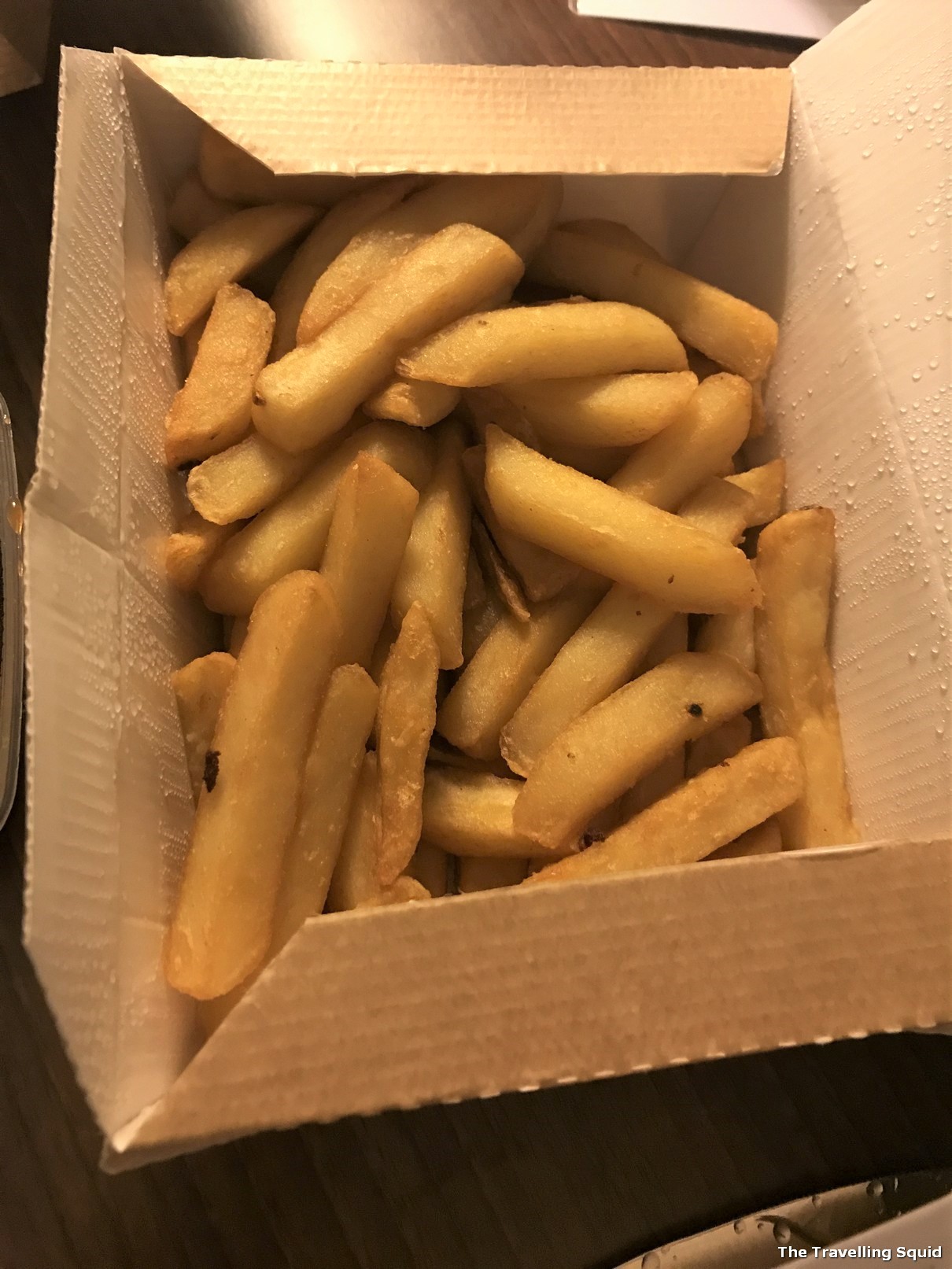 S had a pot pie which tasted average, as how pot pies should taste. A point to note, maybe it was near closing time, and it took a while more for our food to be ready. About 20 mins.
I didn't have drinks there but I can imagine the beers would be pretty good. Given the options and the fact that it is draft beer!. Yums.
Location
Penderel's Oak in Holborn is a short walk away from our hotel Citadines. It is a life-saver as we arrived at 10pm, and all food shops were closed. This includes Pret A Manger and EAT. Penderel's Oak was a lifesaver.
The Travelling Squid's Take
Penderel's Oak in Holborn for a quiet pub in London, is probably one of the simplest, and the best. It was not crowded on the eve of a bank holiday (public holiday), and the crowd was pretty decent. It does strike me a little sterile for a visit as a tourist, but if you're living in London for long, this could be the perfect hangout with friends, or just simply, alone.
***
Penderel's Oak in Holborn
Address: 283-288 High Holborn, Holborn, London WC1V 7HP, UK
Tel: +44 20 7242 5669
Opening hours: 8.00am – 11.30pm
Menu: JD Wetherspoon