Best place to stay in Edinburgh – Aparthotel Adagio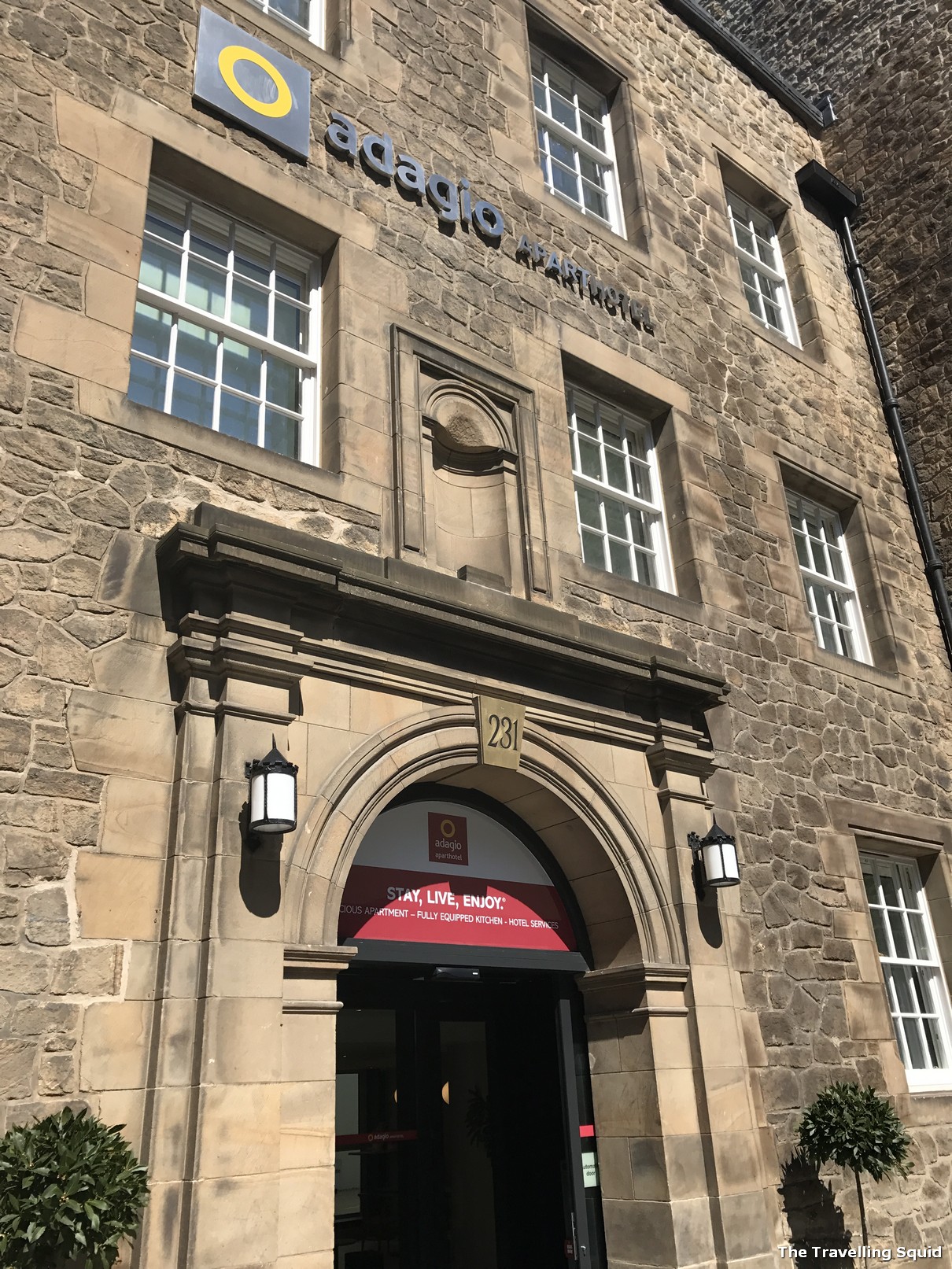 If you're looking for somewhere to stay, the Aparthotel Adagio Edinburgh Royal Mile is a great place – value for money too if you book in advance. It was one of the best accommodations we had during our UK Trip. What makes it great is also the fact that it is a new hotel. When S booked it early this year, it was not open yet and the prices were really affordable. We paid about SGD160/£90 a night, which is really good value for the size of the room and facilities it offered. I was really disappointed that we were staying there for only one night. I present you the best place to stay in Edinburgh – Aparthotel Adagio.
Location
The Aparthotel Adagio Edinburgh Royal Mile is located in a good part of town, right near the city centre. It's a 10 minute walk to the Edinburgh Waverley Railway Station, and the area is surrounded by eating places – small cafes for breakfast like Sugarhouse Sandwiches, and pubs just further down the street. That said, the room is so good that you wouldn't be needing a pub – you can easily get good local beer in cans (think cans of Brewdog), and enjoy it in your room as much as possible.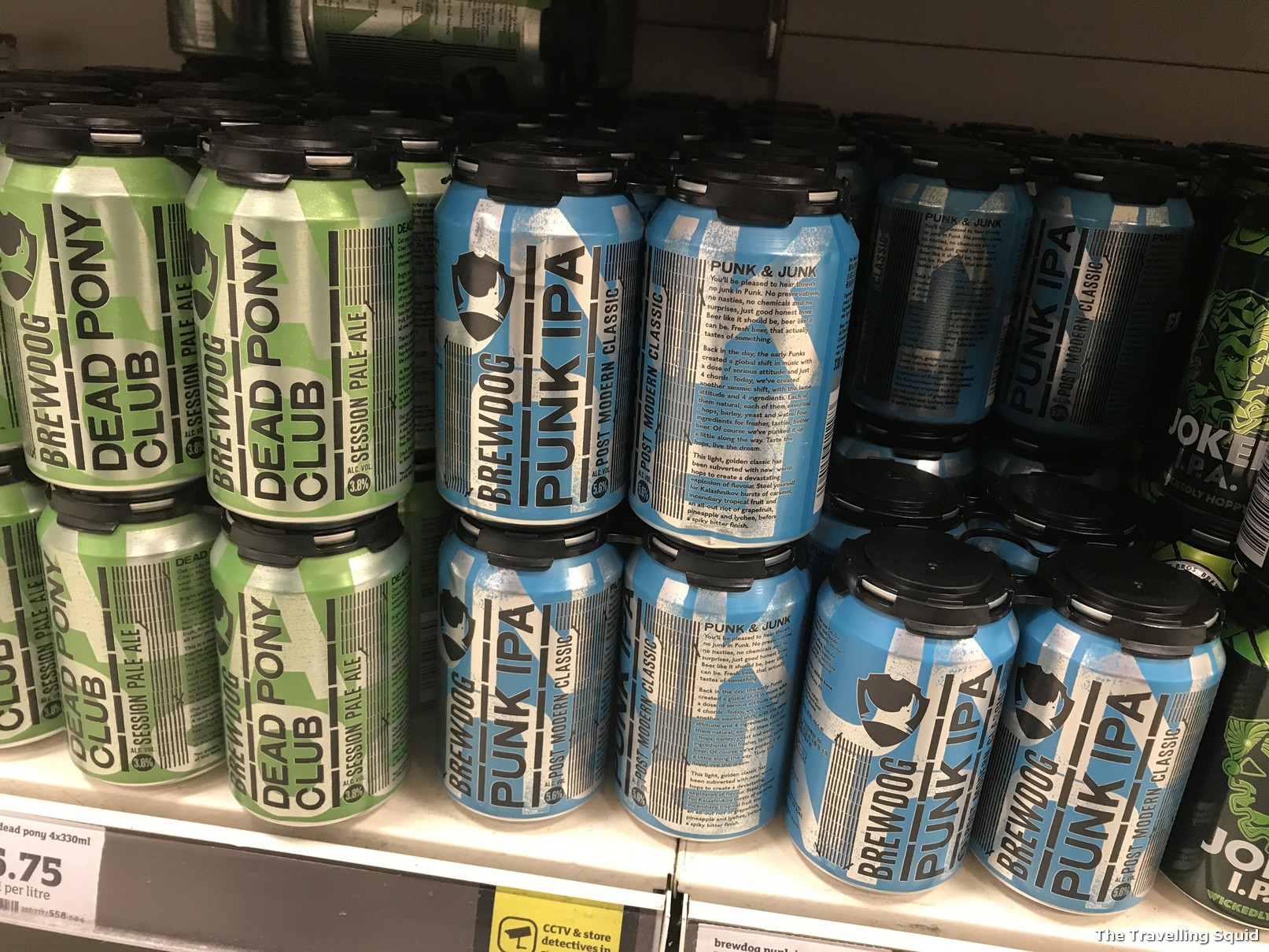 There was a small food fair just outside the hotel selling fries, beer and summer food. It was great – do check it out if you're there! There's a really legit store – Barnacles and Bones which sells Crabs on Fries. It's located at (Sibbald Walk, New Street, Edinburgh EH8 8FT) – do check them out!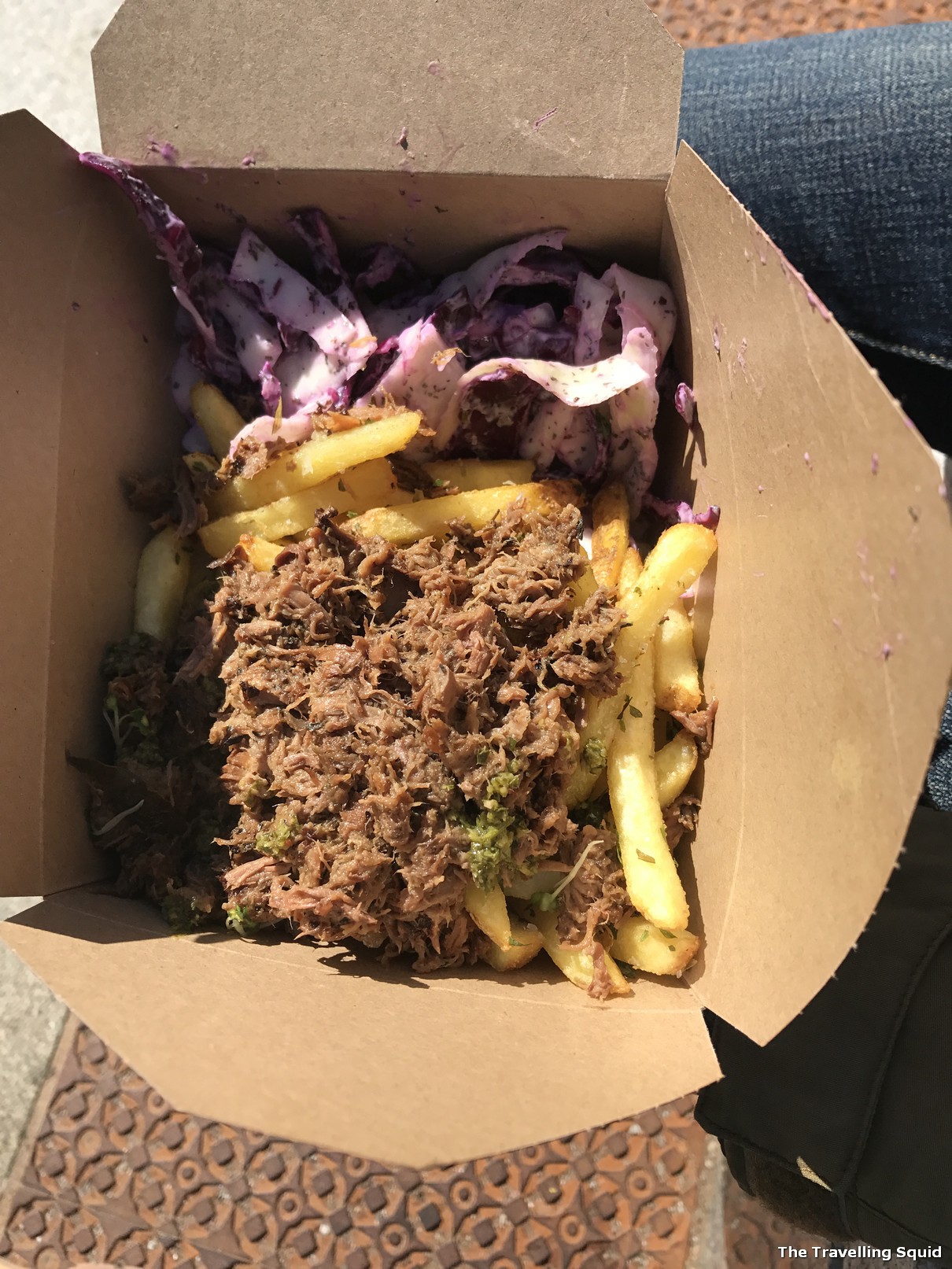 Room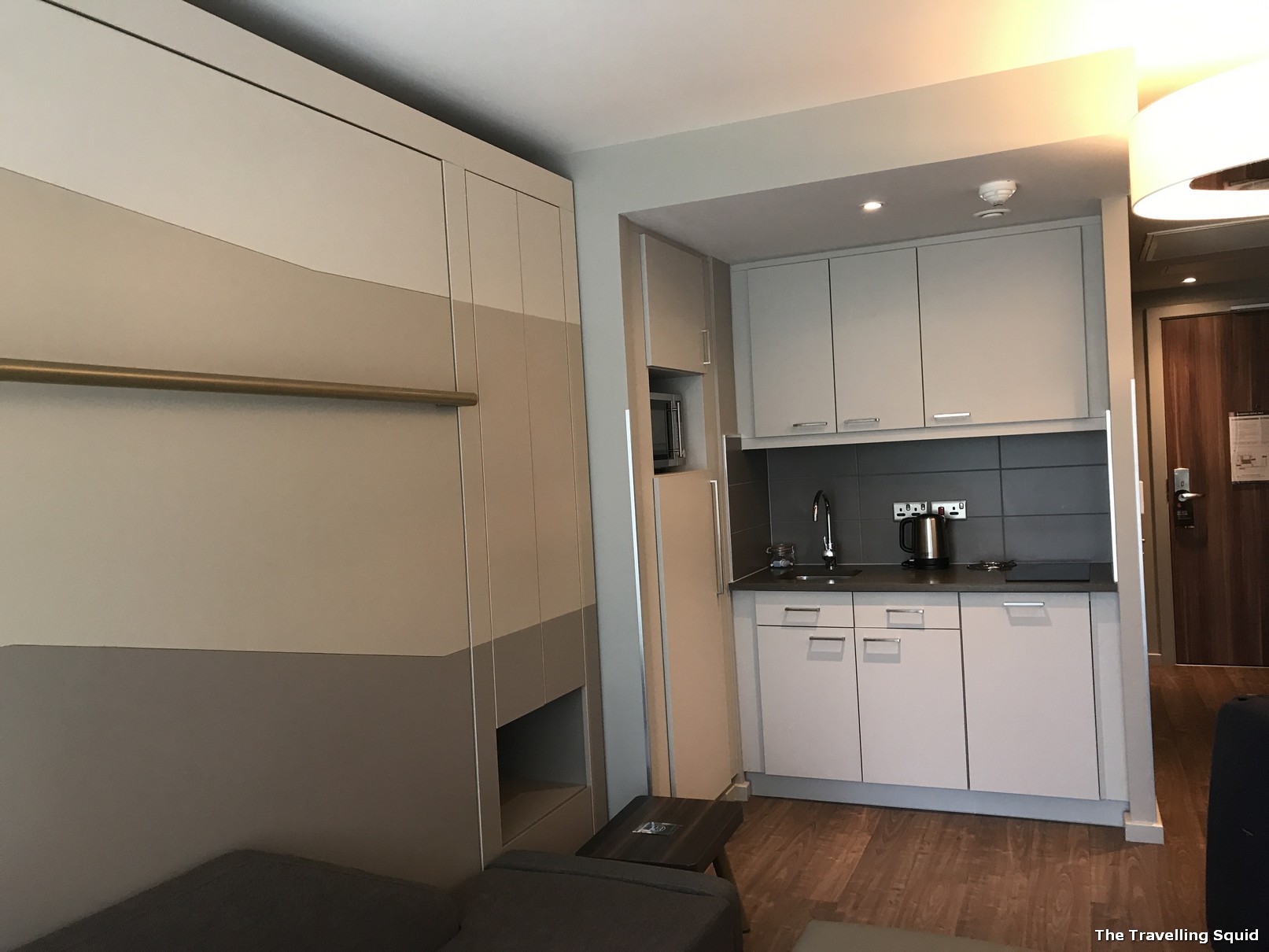 The room was great – spacious and everything was new. There was an area to cook, and a sink as well. To save space, it was a sofa/ foldable bed arrangement, where you could watch TV on the sofa in the day, and shift down the bed in the evening. Brilliant. The toilet was also very sleek, though I thought the flush was a tad too powerful.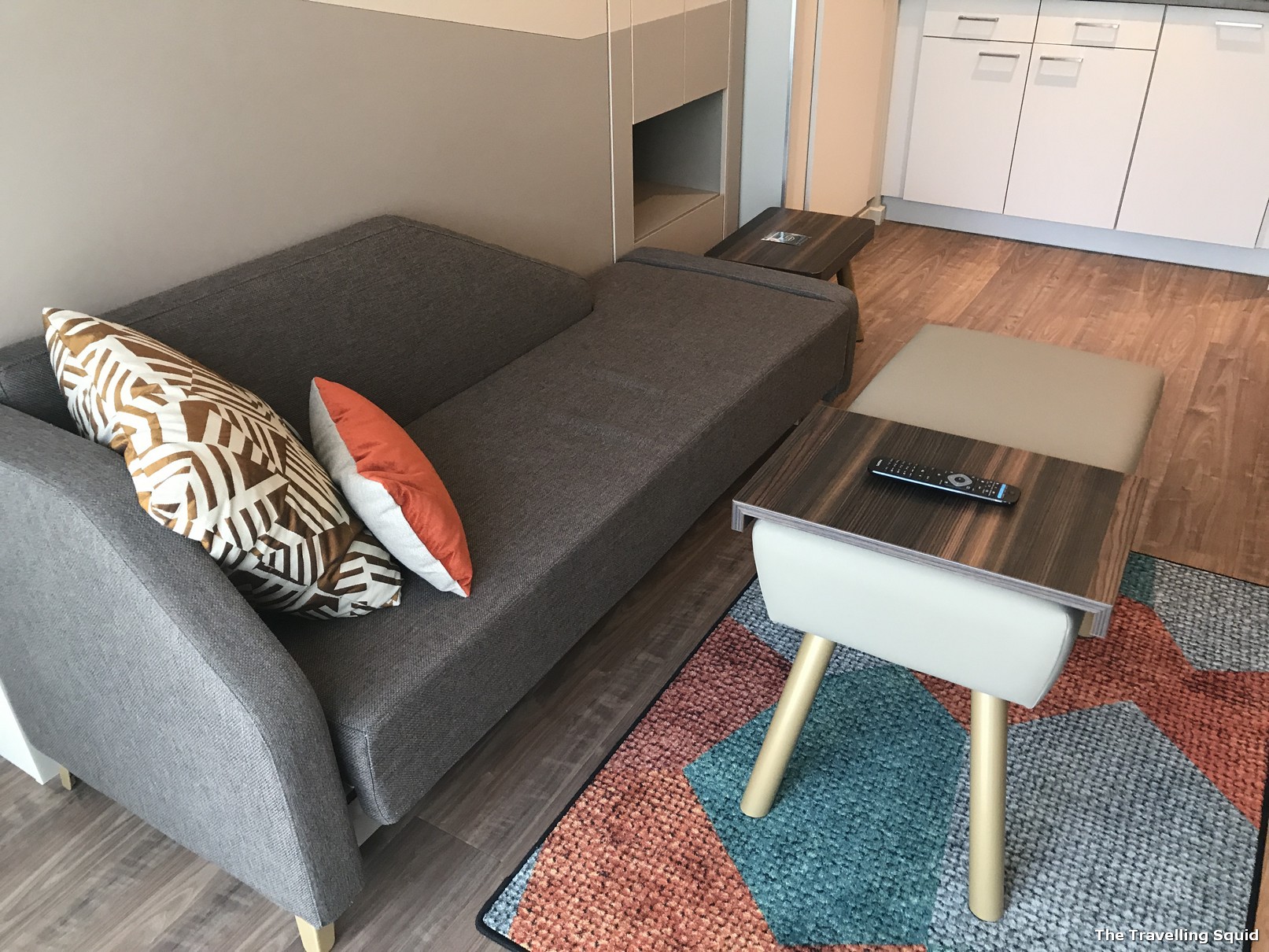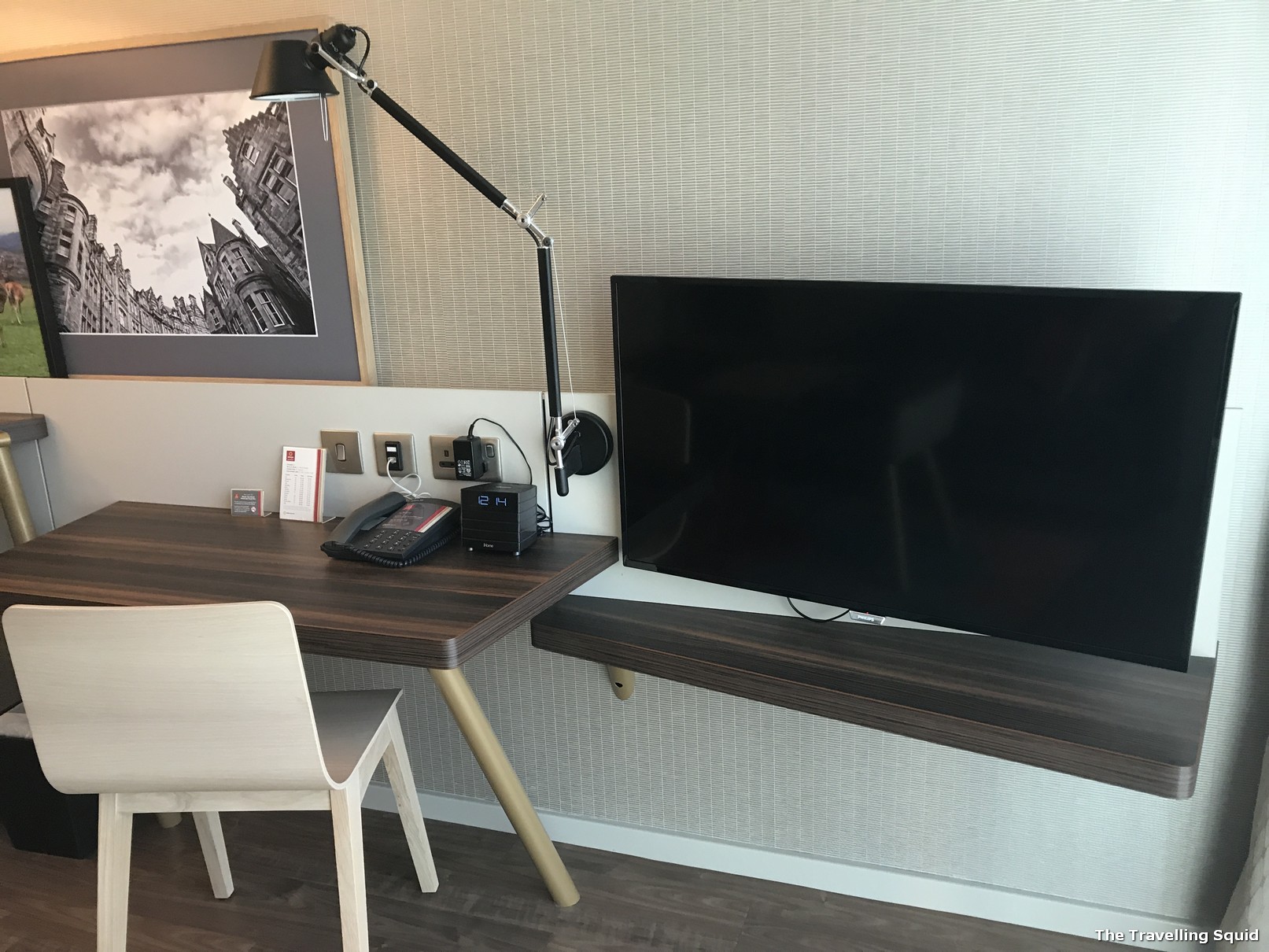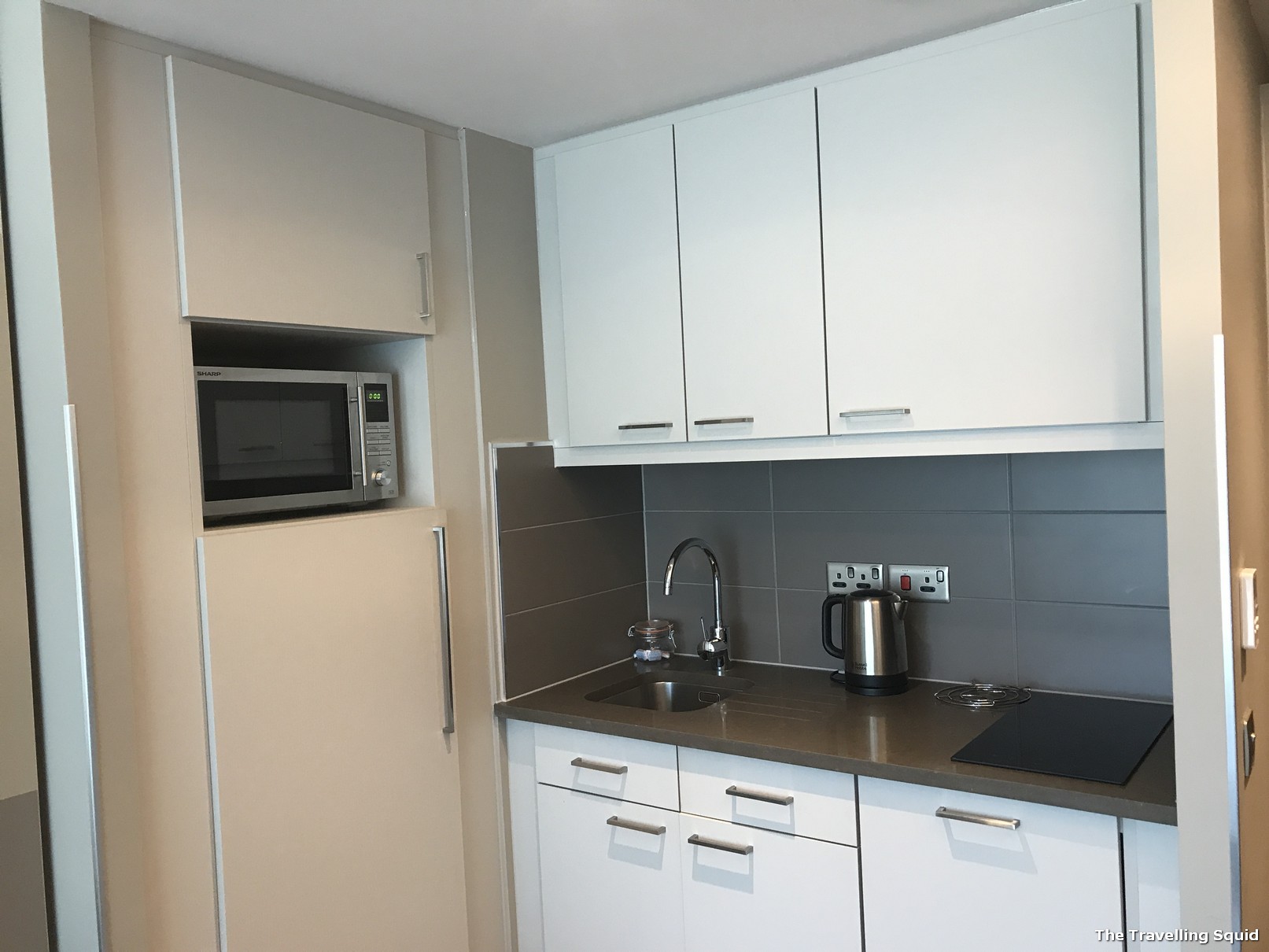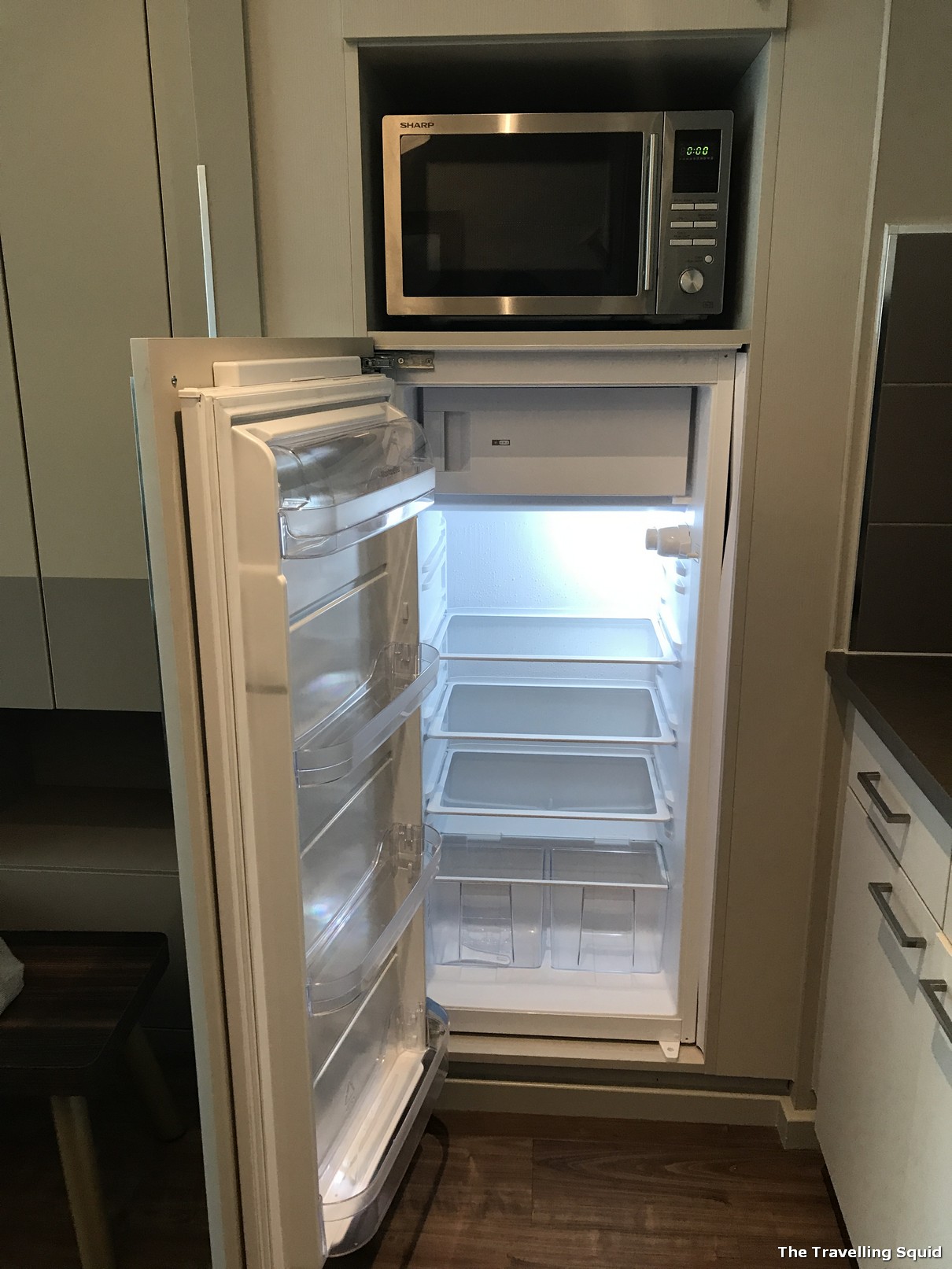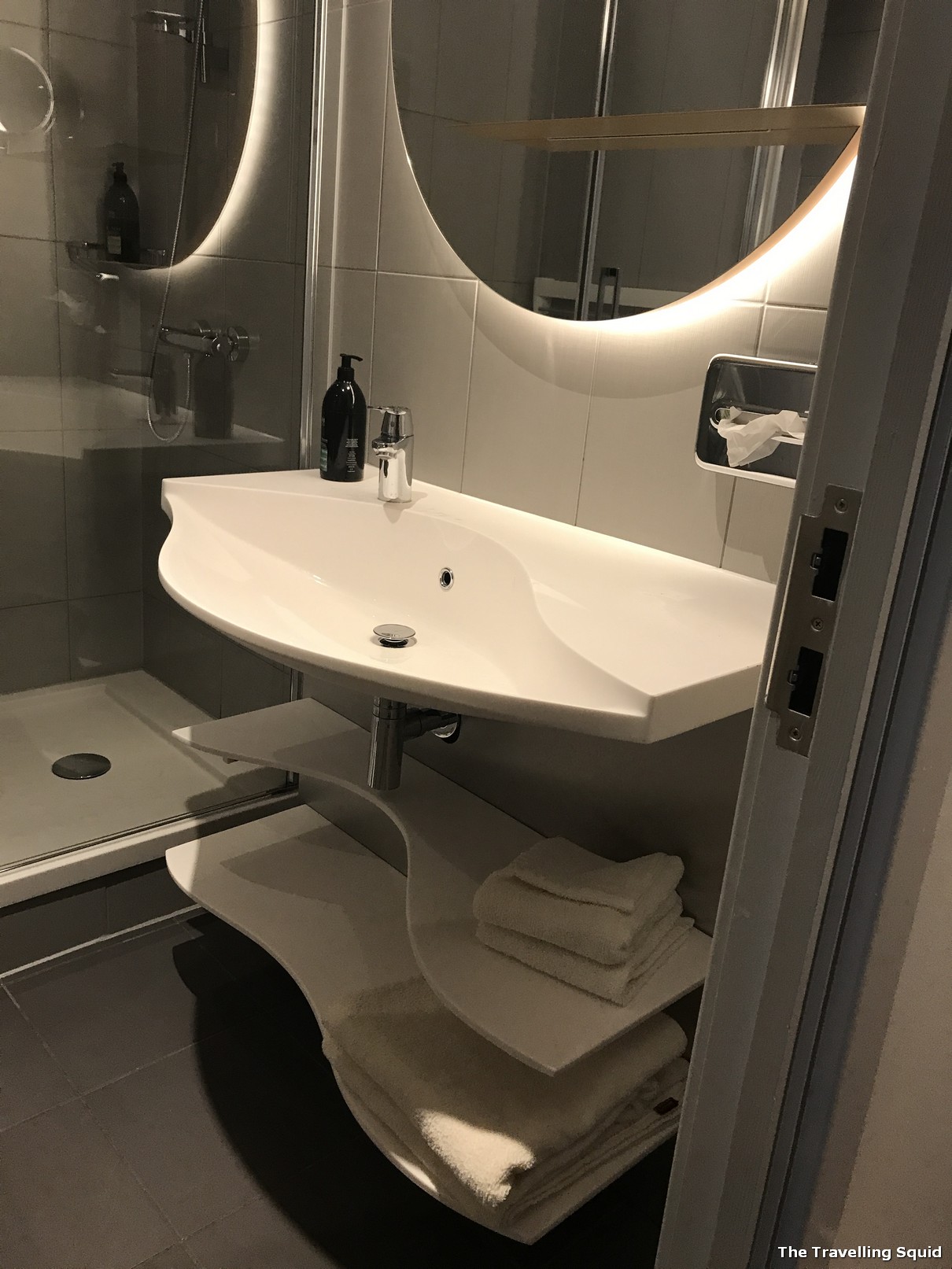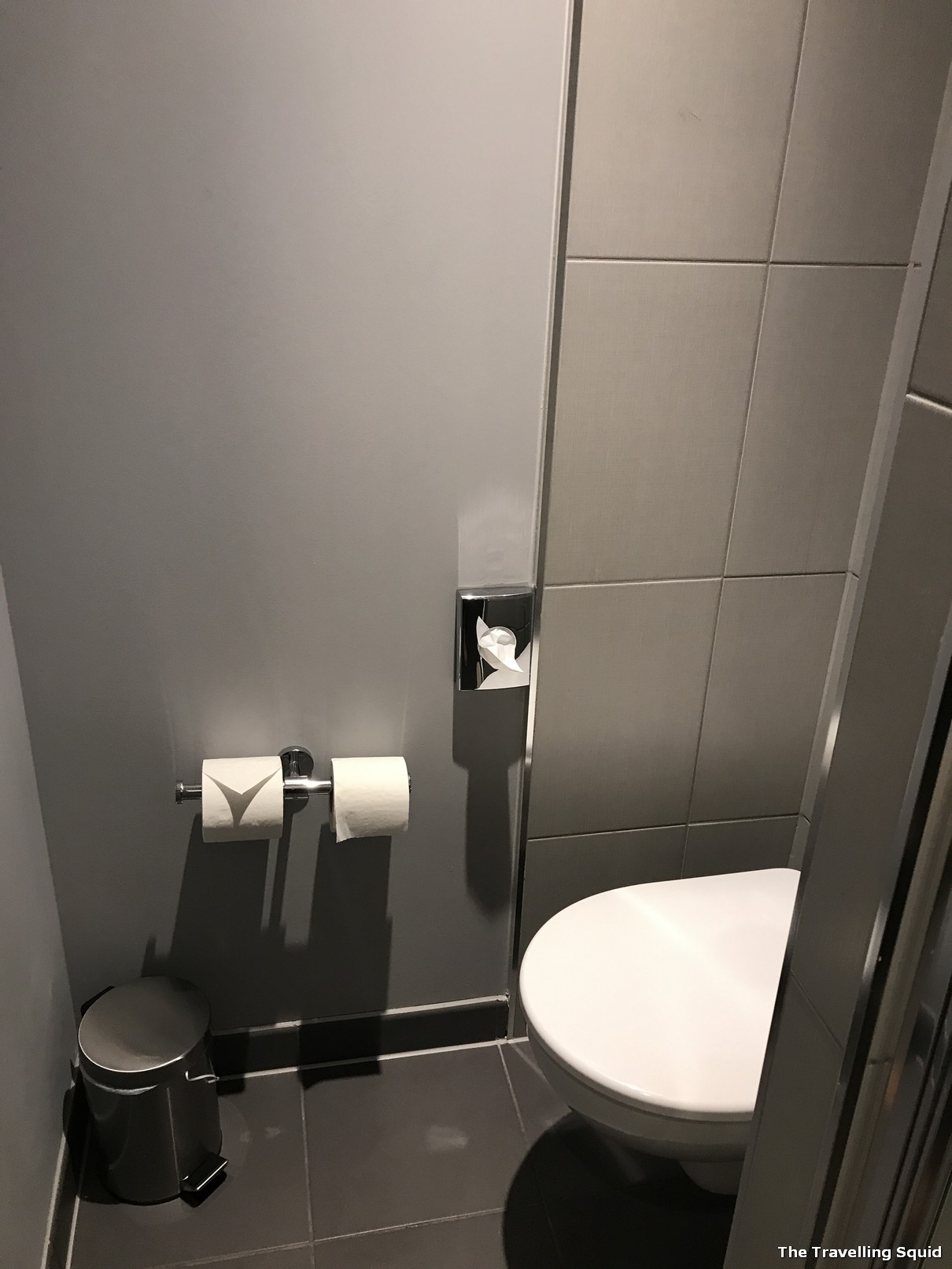 The bed was really soft, comfortable and we were glad to have such a huge fridge to store all our beer. Apparently, as we soon learnt, it was not the norm for hotels in Scotland to come with a mini-fridge.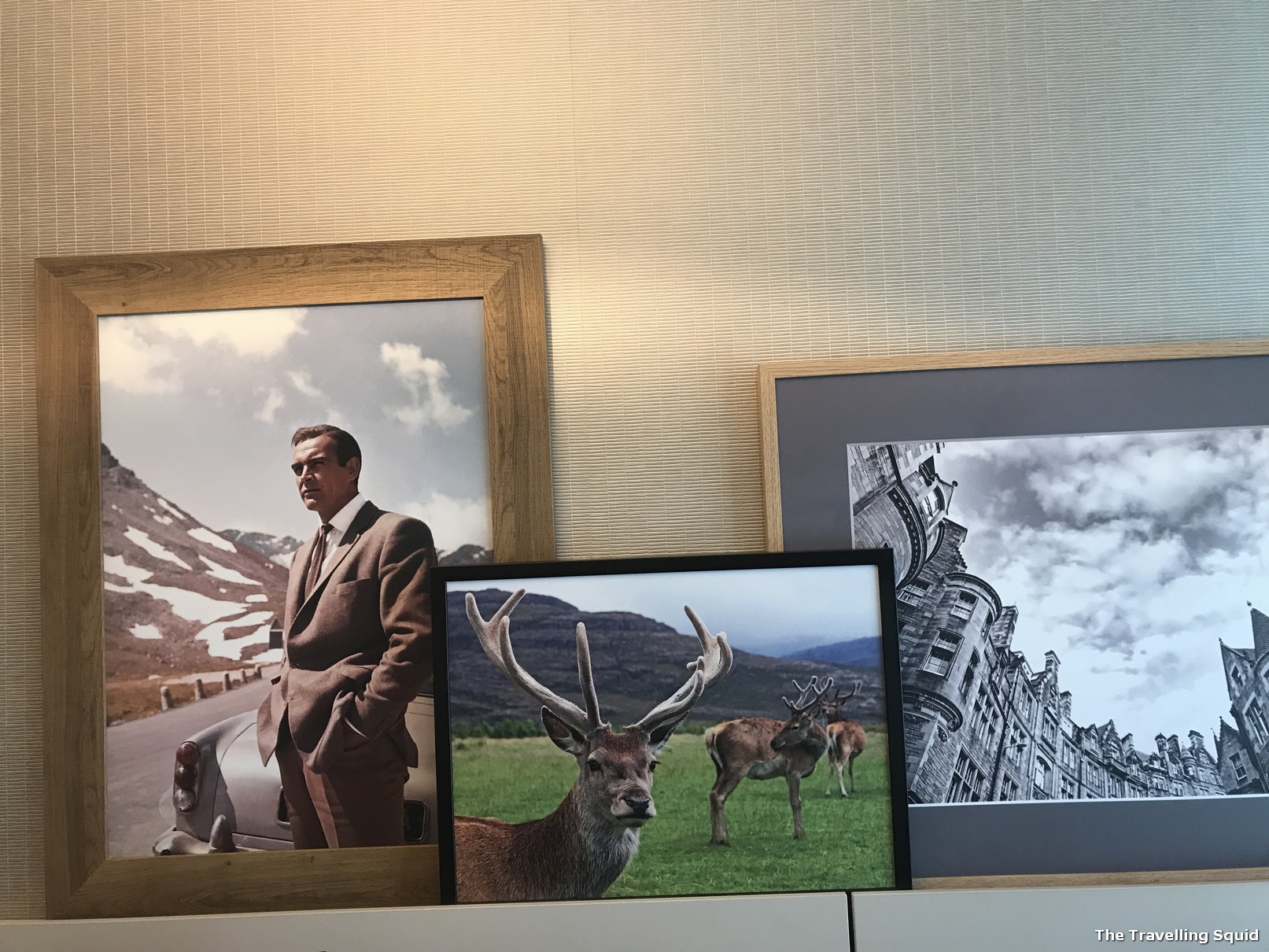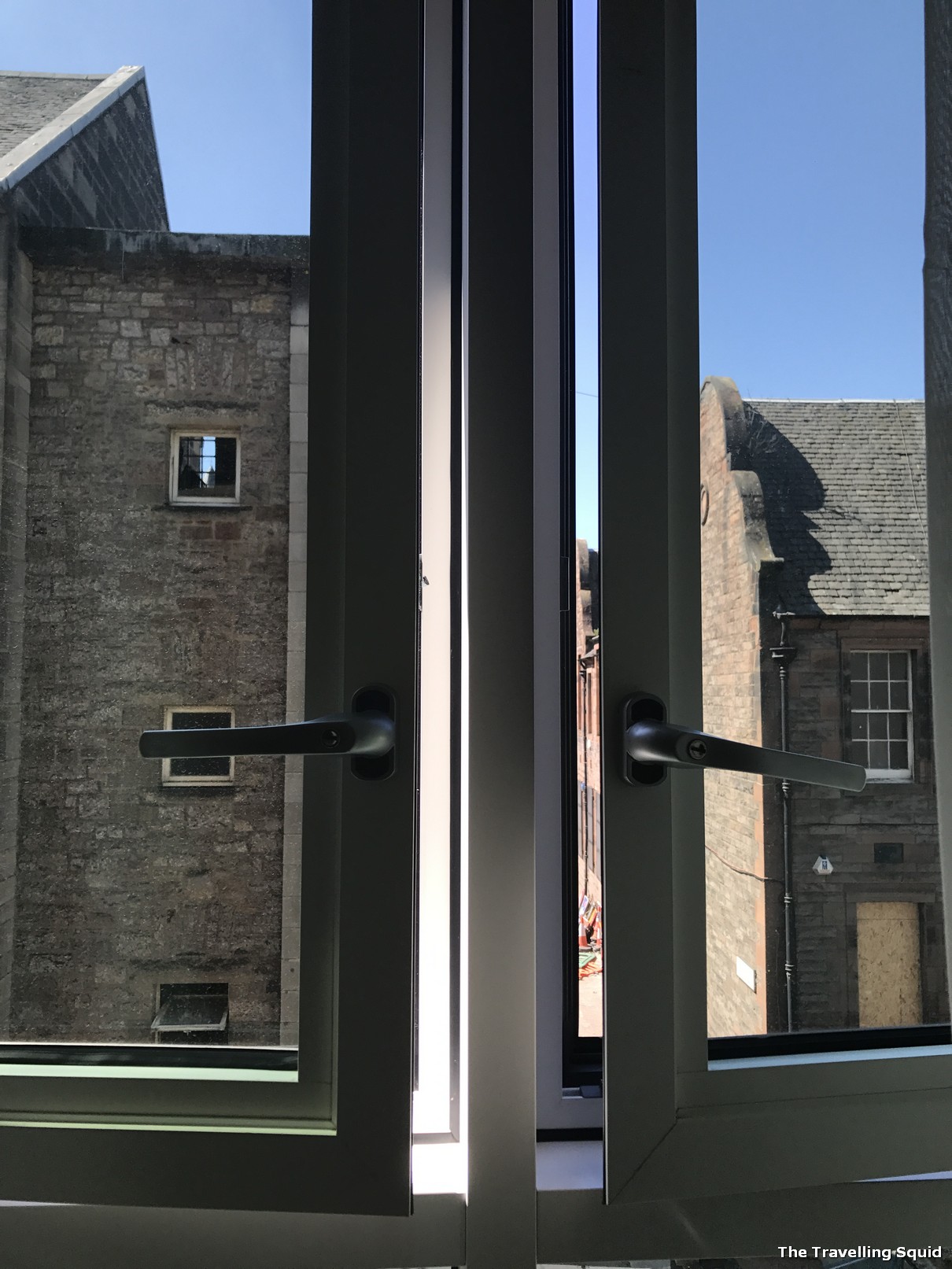 The Travelling Squid's Take
To me, Aparthotel Adagio was one of the best stays we had in the UK. I enjoyed the room immensely and while I did not get a chance to test out its shared facilities like the gym, it was a memorable stay. I think the winning point of this service apartment was the view outside. For some reason, peeping out is just calming. Like you've been teleported centuries back, and arrived in a medieval town of the Middle Ages. Steeped in luxury of course.
* * *
Best place to stay in Edinburgh – Aparthotel Adagio
Address: 231 Canongate, Edinburgh EH8 8BH, UK
Phone: +44 131 322 8299
Tripadvisor Reviews (click on the link)