Visit French bistro Cafe Marlayne in Edinburgh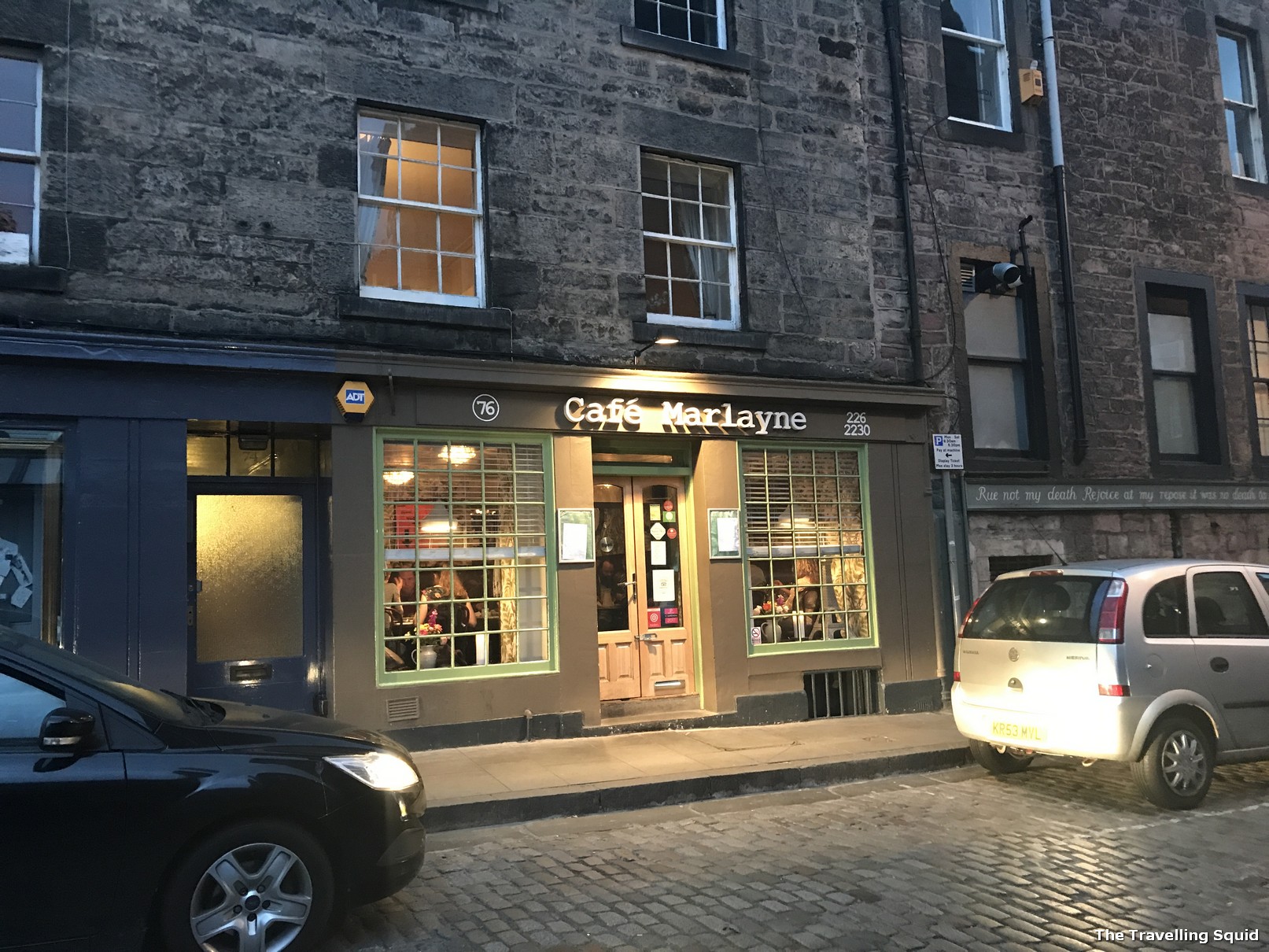 Most travellers would be familiar with Edinburgh's old town, where historic buildings are preserved. The brick houses and oddly shaped roofs makes one feel that you have gone back in time. But there is another part of Edinburgh which is modern, cosmopolitan and forward-looking. It's the New Town. And that's where I found very hearty French food in a very busy and relatively small restaurant. Here's why you should visit French bistro Cafe Marlayne in Edinburgh.
When S suggested that we should explore french food in Edinburgh's New Town, I was a tad reluctant. We were so comfortable in our accommodation – Aparthotel Adagio and there were so many other restaurants within the Old Town to try out. But I'm glad I got pass the lethargy and ventured to Edinburgh's New Town.
Unlike the Old Town, New Town is very organised. Essentially, it feels like a modern, working town, where people have jobs in other industries, apart from tourism. It's a place where locals frequent; some of the big malls are there too. But I digress. We are here for Cafe Marlayne, which according to Google, serves pretty good authentic French food.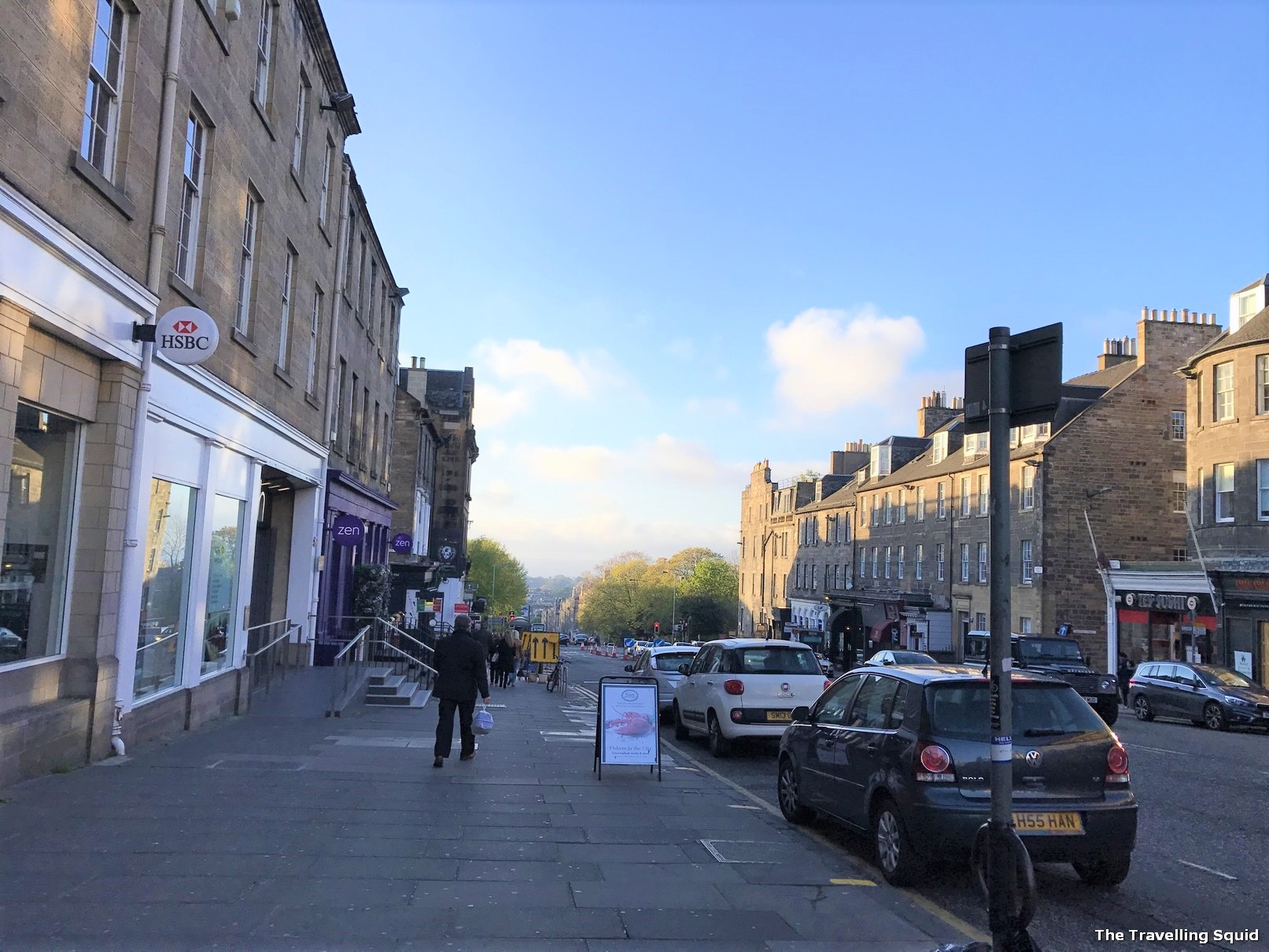 Ambience/ Service
To be honest, it was a tad squeezy in the restaurant. It was a bit warm too. The chairs were placed very closed to one another, so close that it was very easy to listen in to the conversations of people next to you. It was peak hour when we arrived at about 7.30pm – the service staff took some time to take our orders, serve the food and get the bill.
Food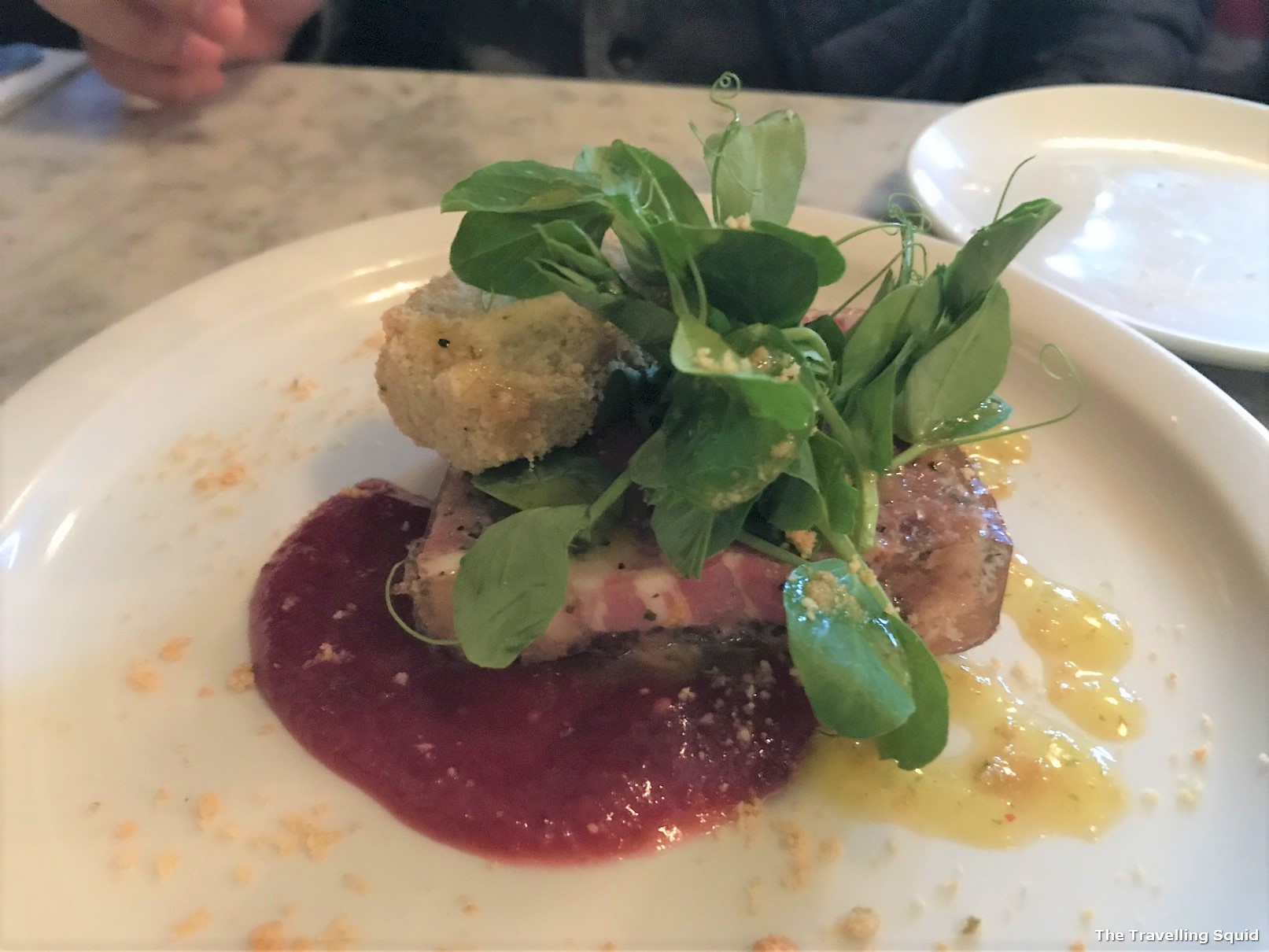 The food was the saving grace though. For starters, we had the venison terrine in plum sauce. I'm not a big fan of mixing sweet and salty flavours in my food, so I didn't quite appreciate that much, though I recognise that Europeans do have meats with sweet sauces as well, such as Ikea meatballs with jam. It was a bit dark, so the photos might not do the place justice.
For the main, I had a sea bass to myself. It was really good and fresh. The tomato and herb seasoning did complement the sea bass – one just had to be very alert to remove all bones from the meat. S had a lamp rump which he enjoyed too. I can imagine a Salsa Verde would have gone very well with a thick cut of meat.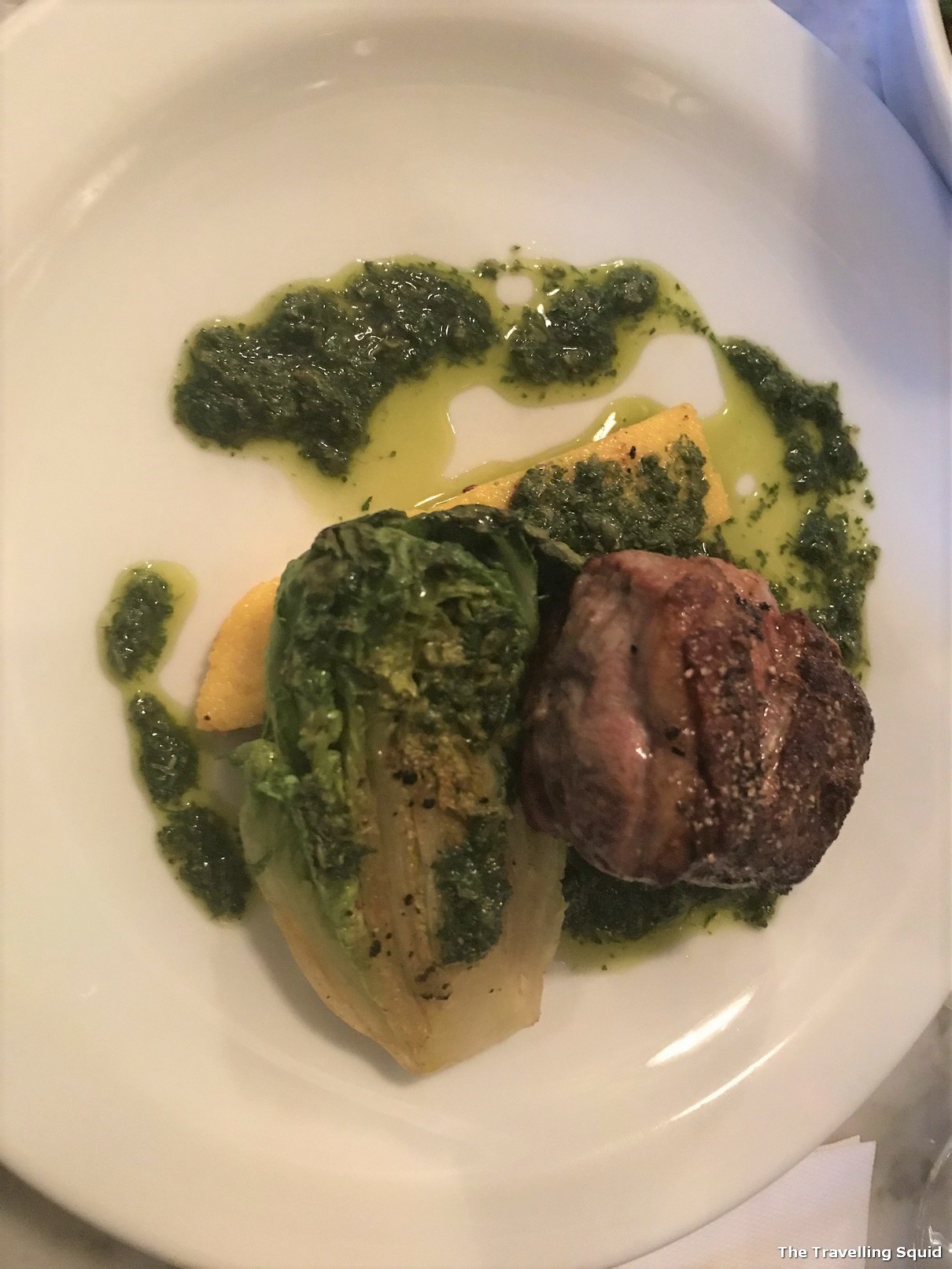 My favourite were the long beans and potatoes, which came with the mains. They were so simple to cook, but went so well with the mains that we had.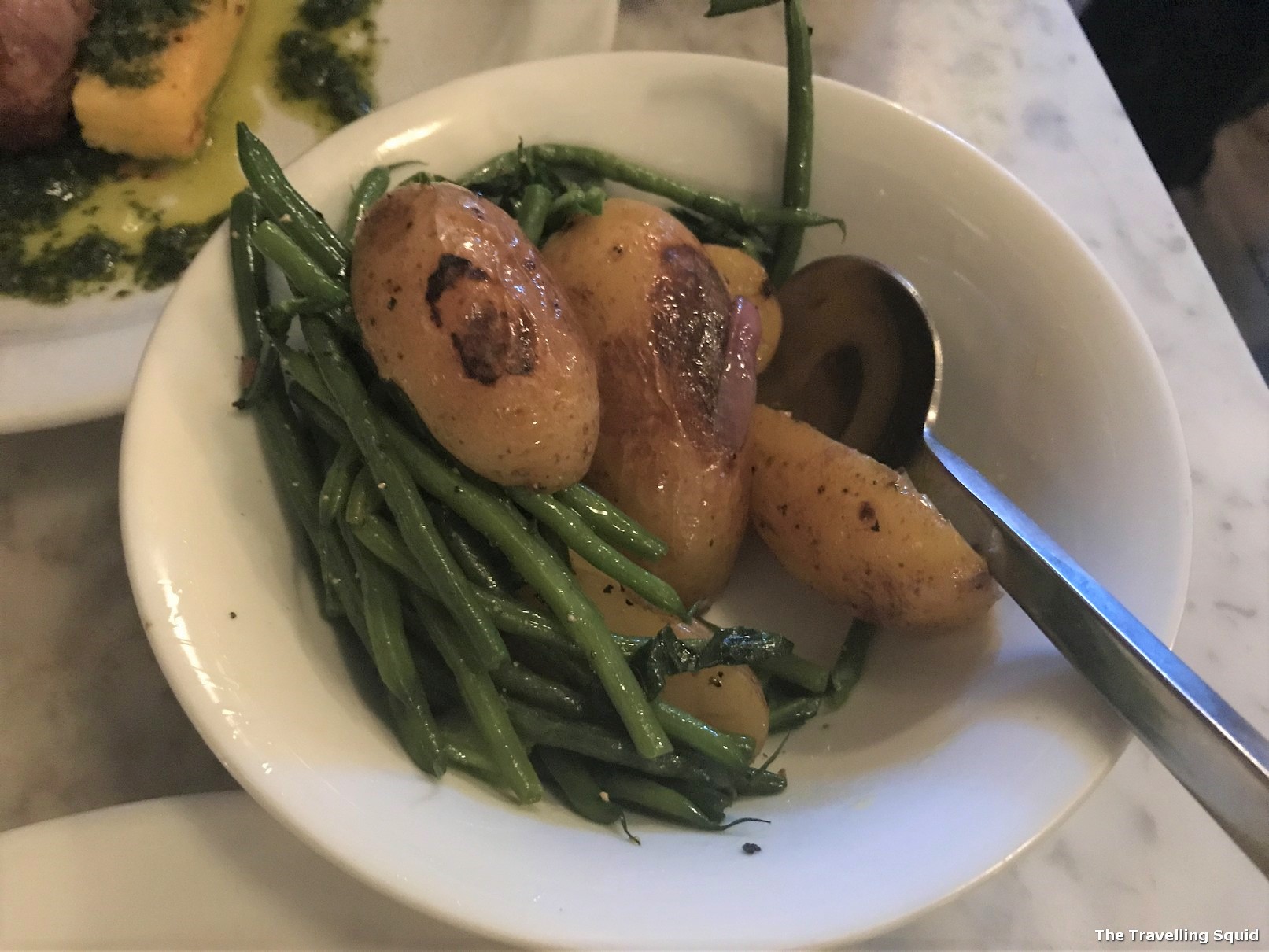 The Travelling Squid's Take
I'm not an expert on French cooking, but having tried some French food before, Cafe Marlayne does taste pretty authentic. The long beans and potatoes being the simple but most attractive dish to me. I really enjoyed the sea bass as well – fresh, with good flavours. While the atmosphere was a bit chaotic and service a tad slow, I think it's still worth a trip. Especially if you plan to walk around the surrounding areas – it's a nice place to pop by while exploring Edinburgh's New Town.
* * *
Visit French bistro Cafe Marlayne in Edinburgh
Tel: +44 131 226 2230 (Reservations by phone only)
Address: 76 Thistle St, Edinburgh EH2 1EN, UK
Menu/Website: http://www.cafemarlayne.com/thistle-street
Opening hours: 6pm – 10pm on weekdays, and 12pm – 3pm/ 6pm – 10pm on weekends