The Meeting of Three Waters in Glencoe and the Five Mile Walk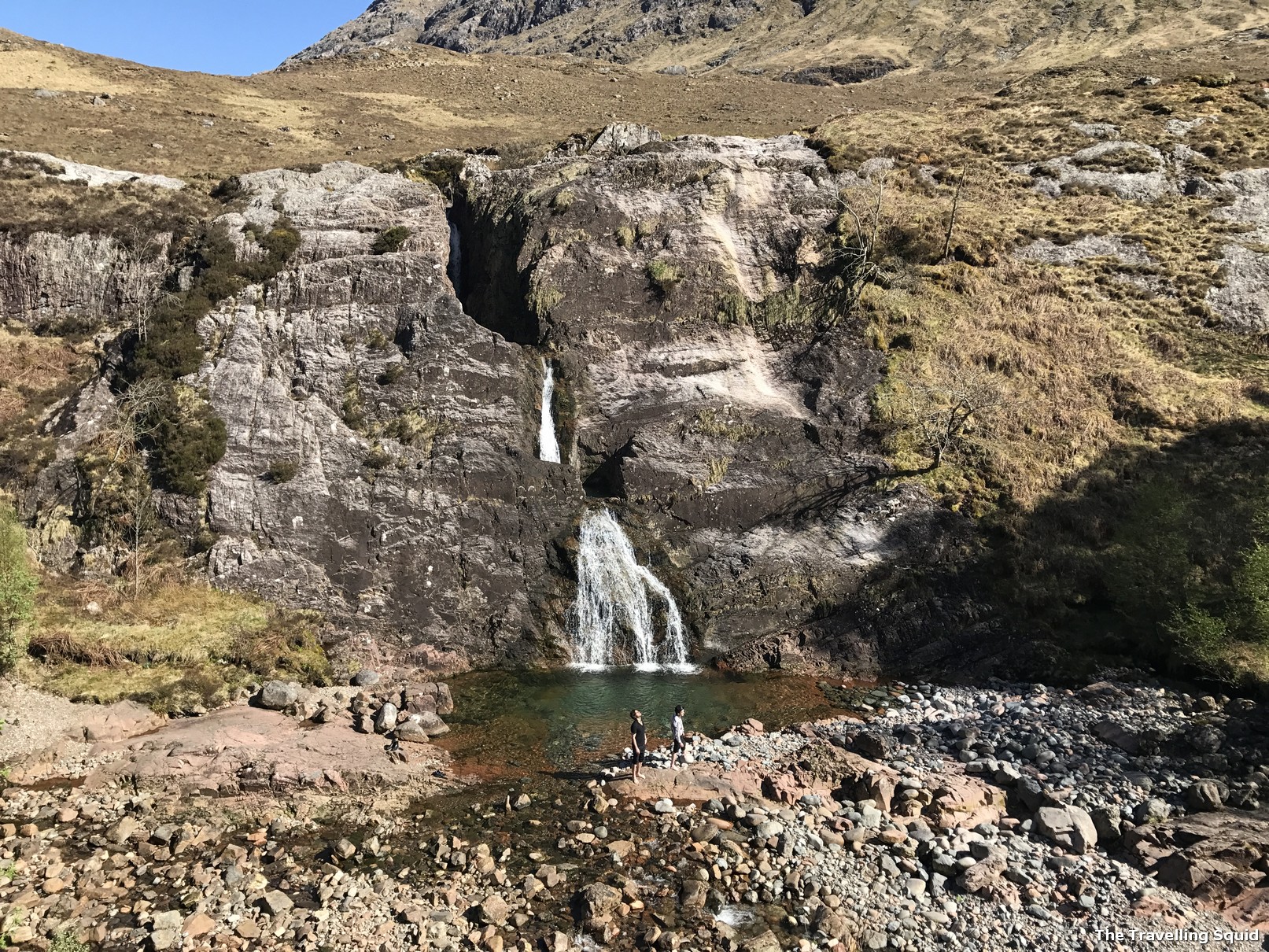 The Meeting of Three Waters in Glencoe and the Five Mile Walk – To be honest, I'm not too sure of the 'official names' of these walks. It might vary from guide-book to guide-book. Even on the internet, I didn't find trails with such names, except on Google Maps. I've taken these names as they point to specific locations, accessible should you have GPS. Hope you the directions helpful. It was quite rewarding to me, especially after we arrived at the River Coe, and drank from it.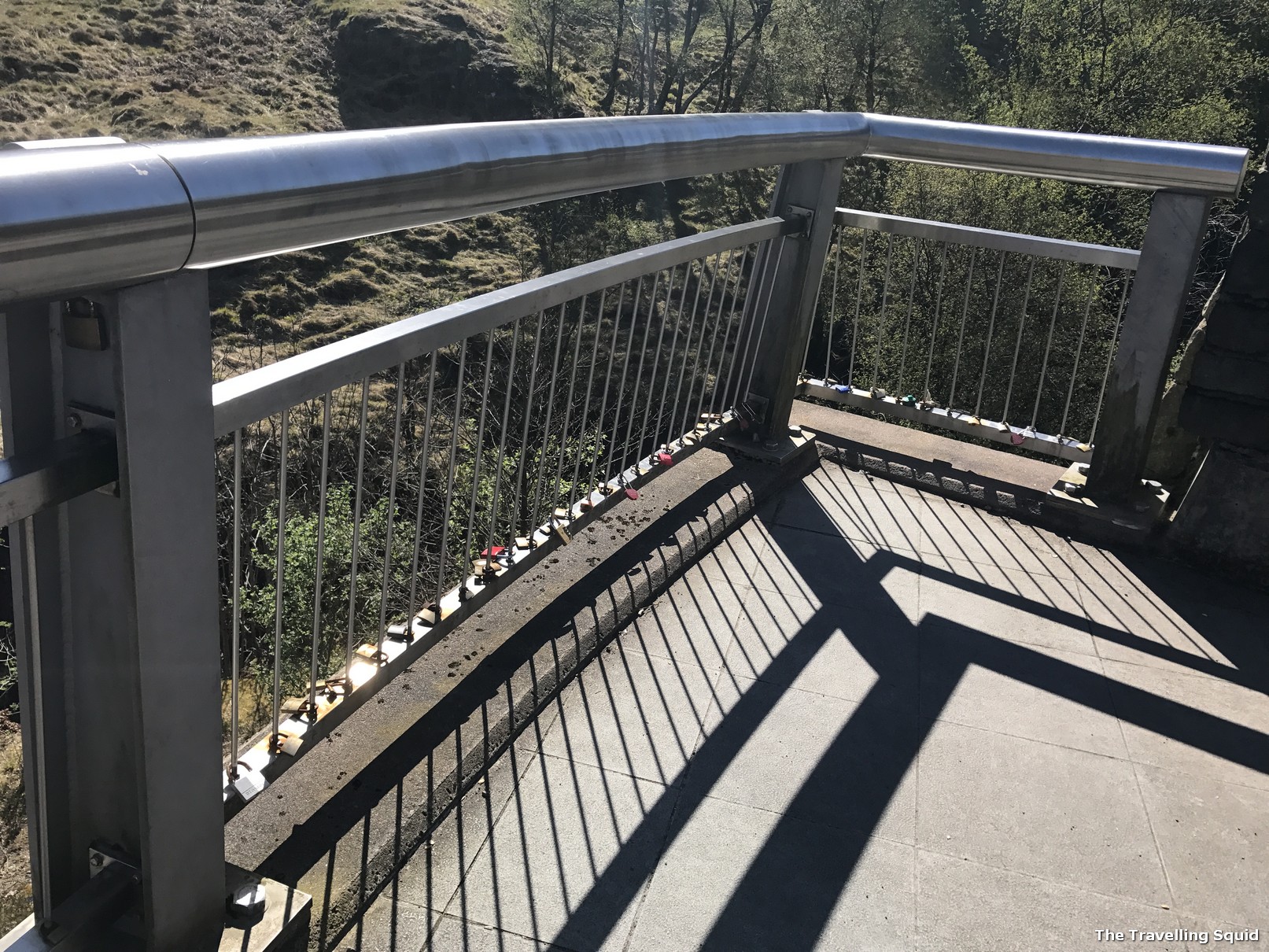 Meeting of Three Waters
The Meeting of Three Waters was quite impressive for a waterfall on a hot summer's day. The pool of water had a turquoise brown colour, which reminded me of the Plitvice Lakes in Croatia. That said, It was of a much smaller scale. We came across this waterfall, while driving along the A82. S stopped by the side of the road, and we came a watch area with metal railings. Below was the waterfall.
The Five Mile Walk – Ballachulish PH49 4HX, UK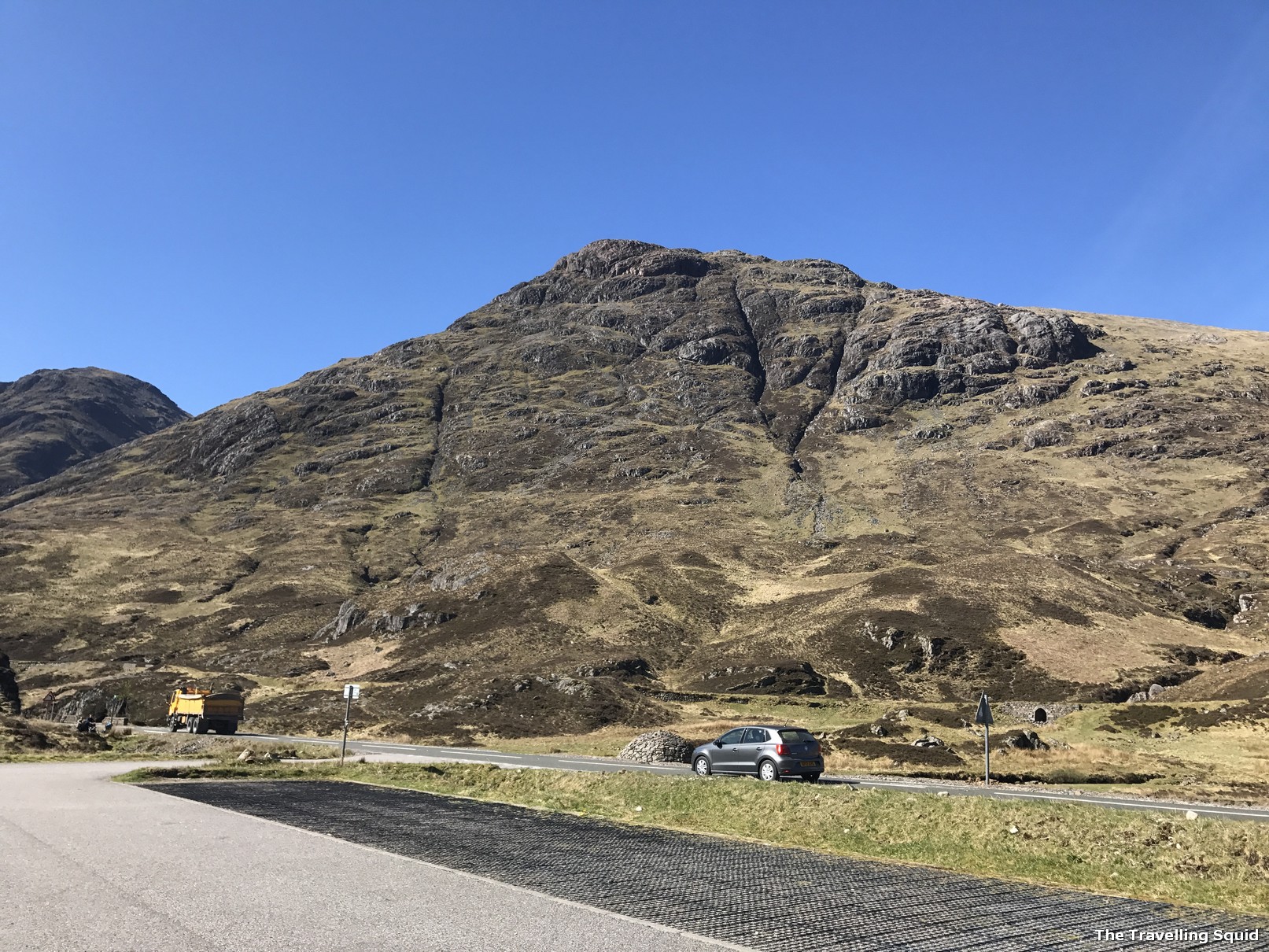 Unlike its name suggest, we didn't really walk five miles. Perhaps just two km there and back, in search of a running river. The river eventually leads to the Meeting of Three Waters downstream. Google for this address – 'Ballachulish PH49 4HX, UK and you'll find a place to park the car. The trails are relatively easy. The strong sun rays beamed down, and I found myself thinking that I could be in a desert.
The path is easy – just follow the trail.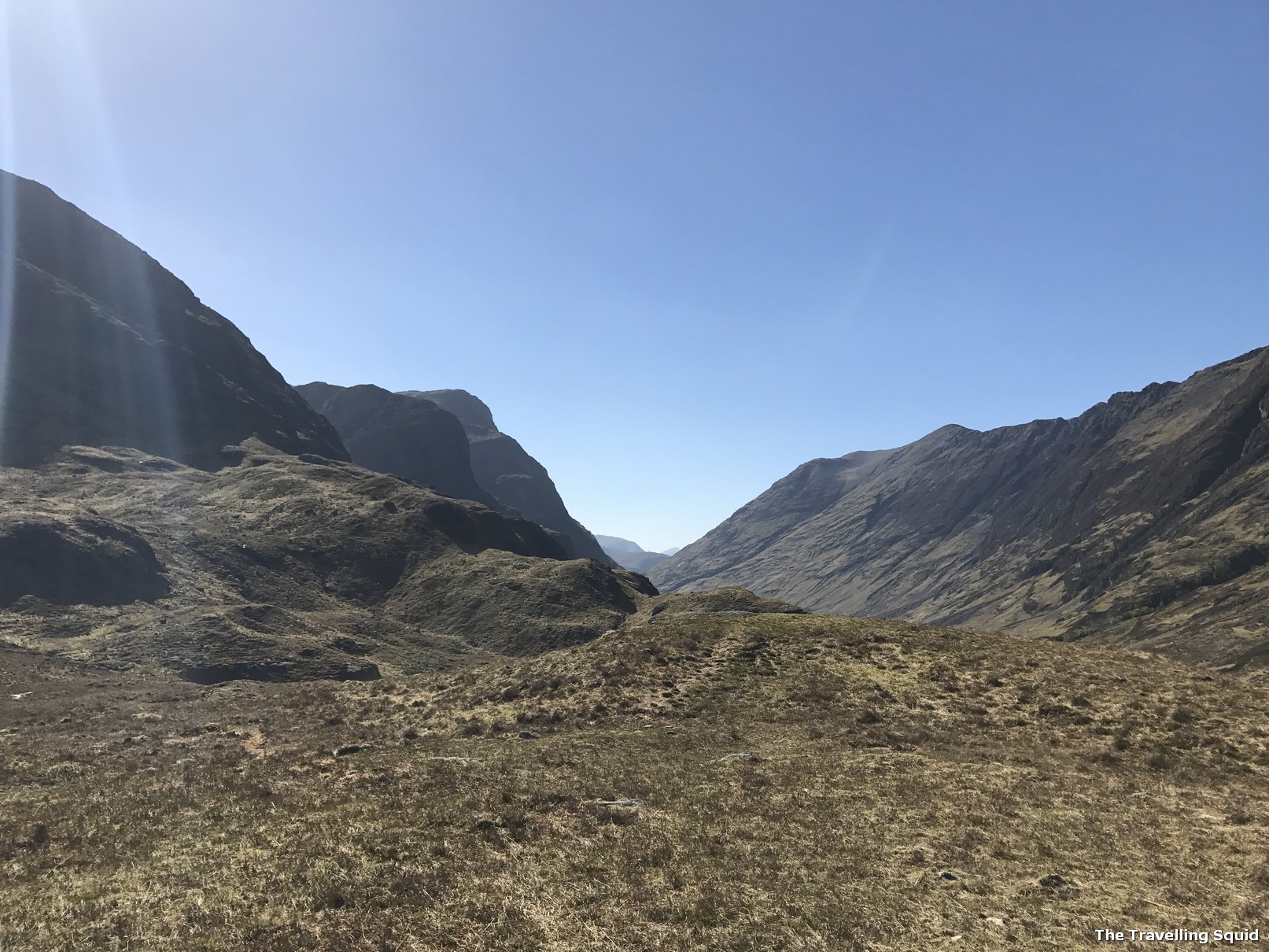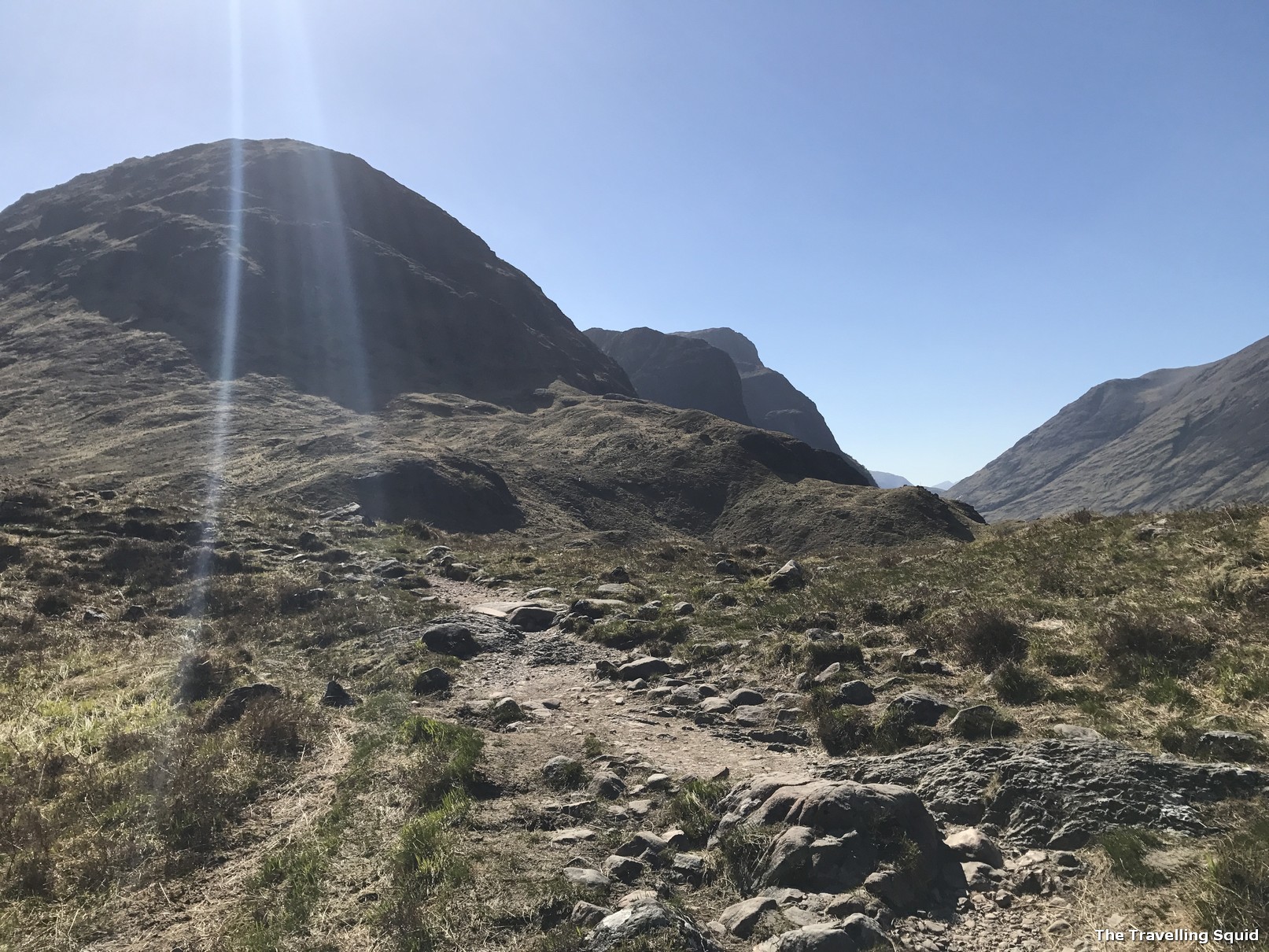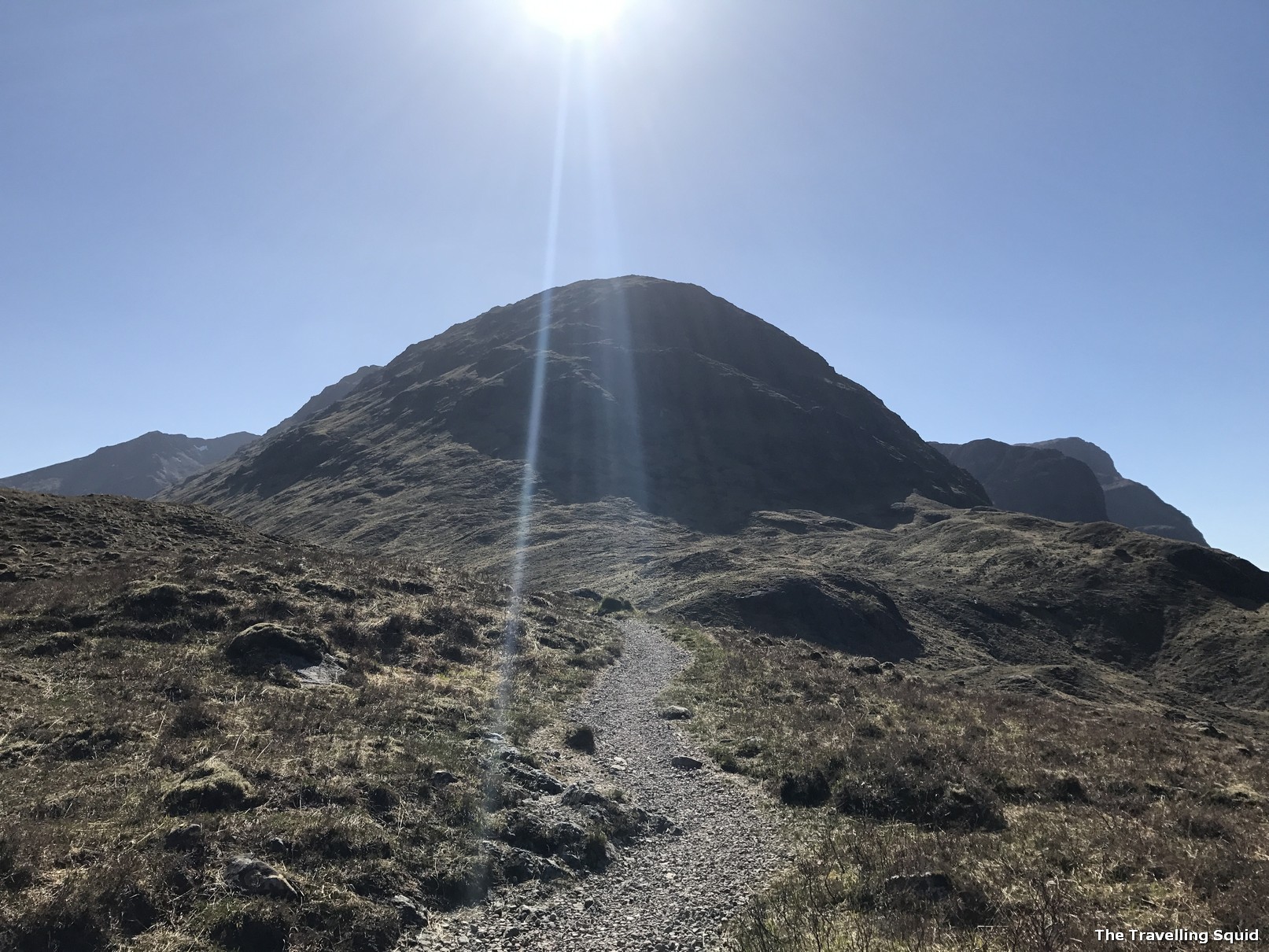 When you come to a clearing and the path diverges, pick the path on the right. It will lead to a river.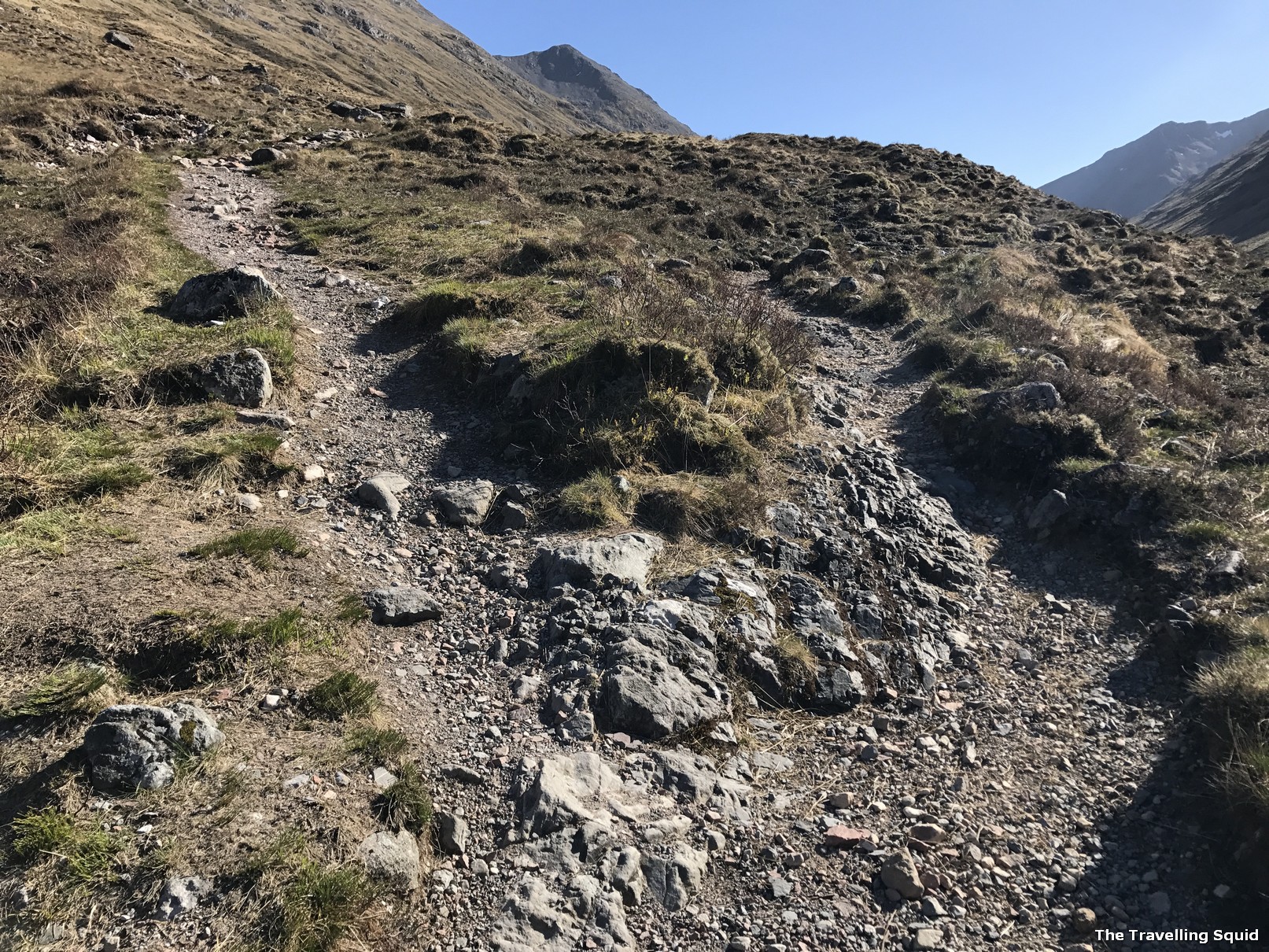 We soon came to a river, it was really beautiful to me, mainly because rivers are uncommon in Singapore. The water looked clean enough and we drank from it. The taste was great.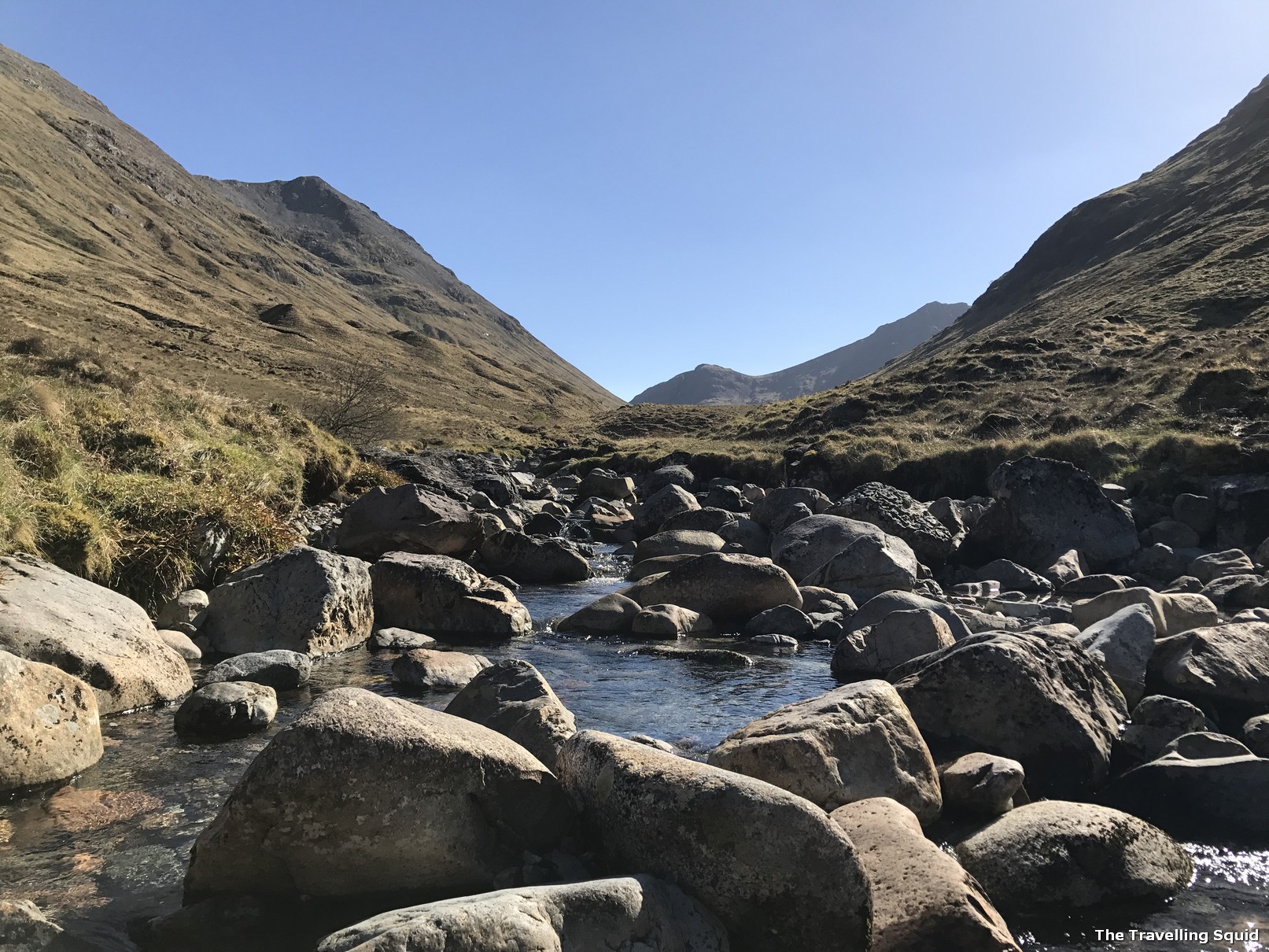 The Travelling Squid's Take
If you're looking for a relaxing hike around Glencoe, this could be one of the walks for you. The Meeting of Three Waters in Glencoe and the Five Mile Walk is easy on the knees, and brings you to a lovely River (River Coe it seems). The was the last of the three trails we had attempted that day. It was quite an easy one I must say.