Review: Having pizza at L'incontro in Portree Isle of Skye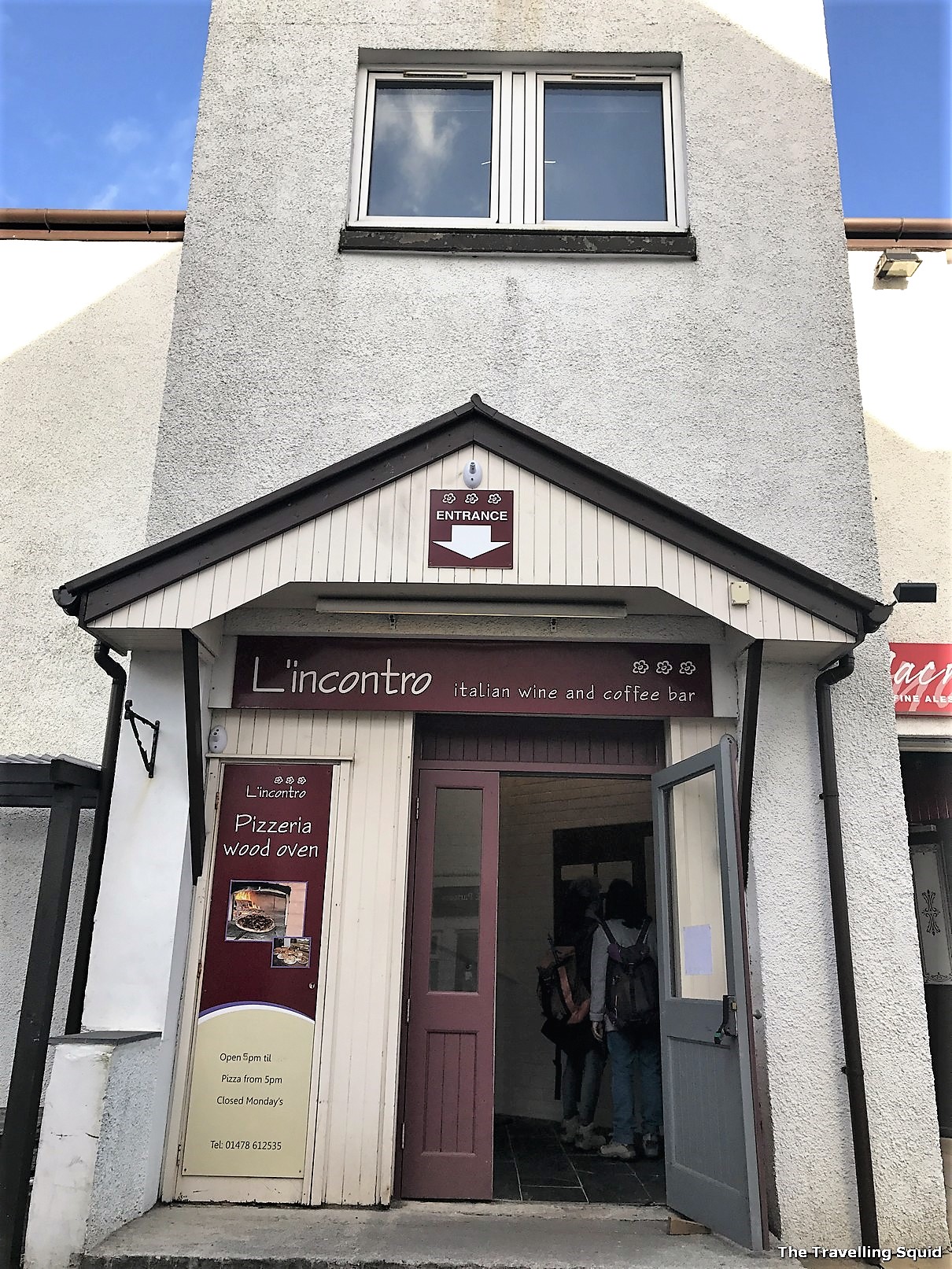 Pizza at L'incontro in Portree Isle of Skye – it is a pretty authentic Italian pizzeria. To be honest, I have not tried that many authentic Italian pizzerias, but the pizza's baked in a wood fire oven, (which has a cool camera feature which allows you to see what's going on, on the TV screen). Judging by the crowd, it's pretty good because there were lots of orders, and it was very challenging to get seats. They also serve amaretto, so that's somewhat indicative of its authenticity right? : ) Tripadvisor also gave it pretty good ratings.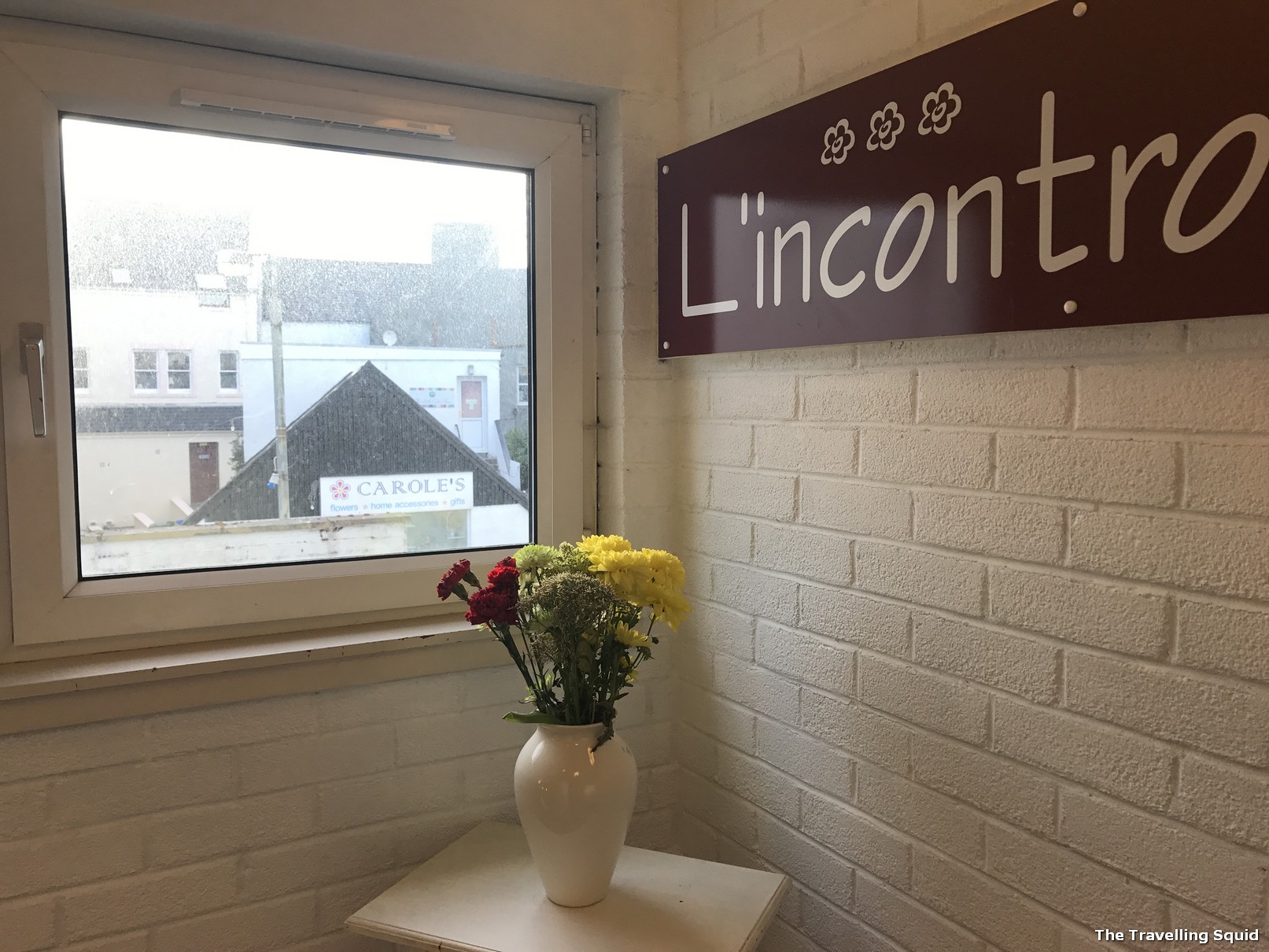 Book in advance
We arrive at about 6pm. While the restaurant was pretty empty, we were told that there were reservations, and were asked to come back at about 6.45pm. We thought it would be a good time to take a walk around the Portree Harbour. We arrived back at 6.45pm. This time the restaurant was really packed, and the waitress turned away several customers.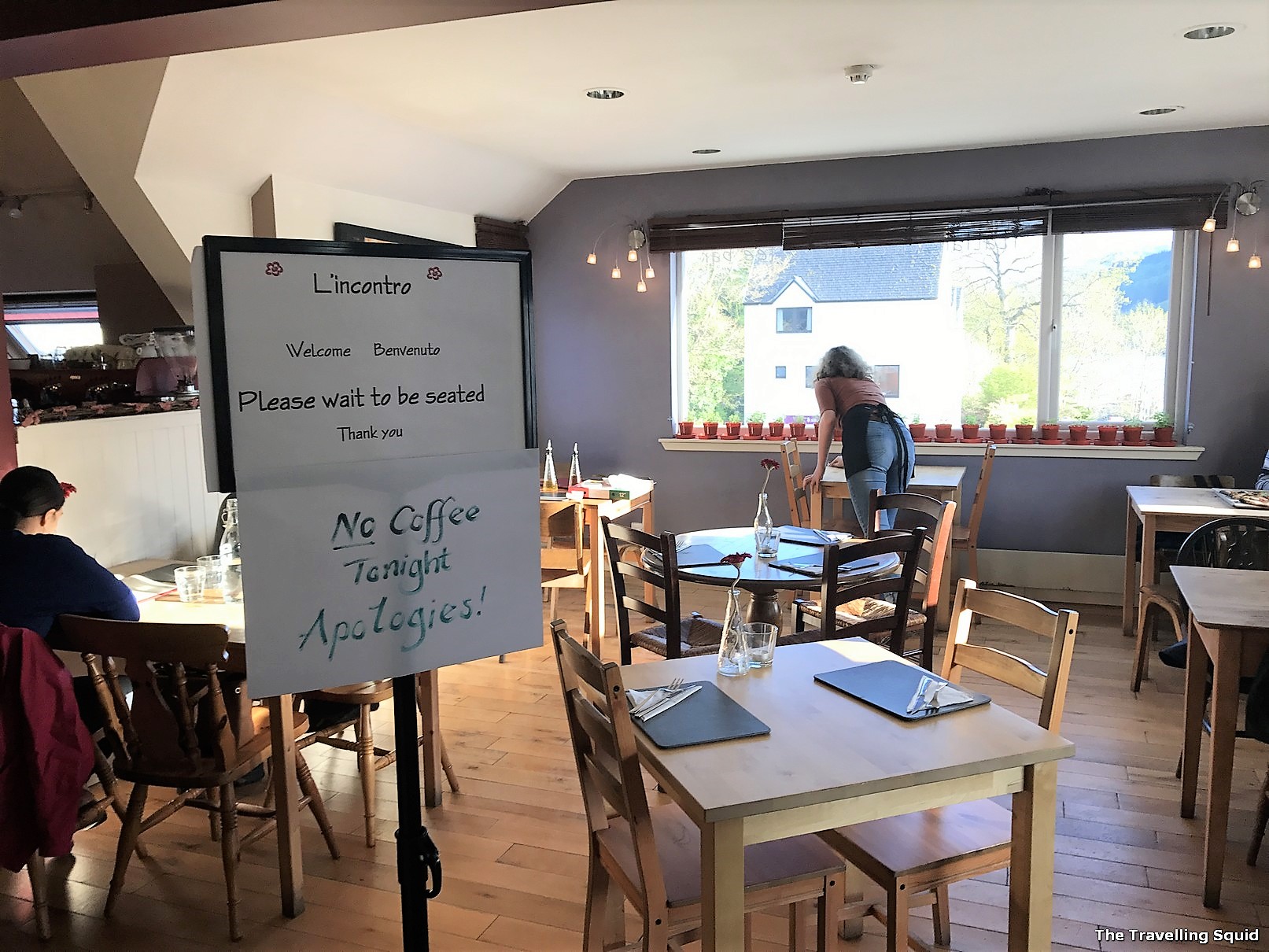 Service was a tad slow
To be honest, service was slow. The restaurant seemed quite understaffed. I'm guessing it's because of the peak tourist season, and the restaurant was not quite used to getting that volume of customers. We later found out that it was similar to other restaurants as well. They took awhile to get to our order. When that was done, S realised that we had left some cash back in our hotel at Bosville (a 10 minute walk away), and decided to go back and get it. When he was back, the food was still not served yet, but the drinks had arrived. I was done with my amaretto, and was halfway through my glass wine.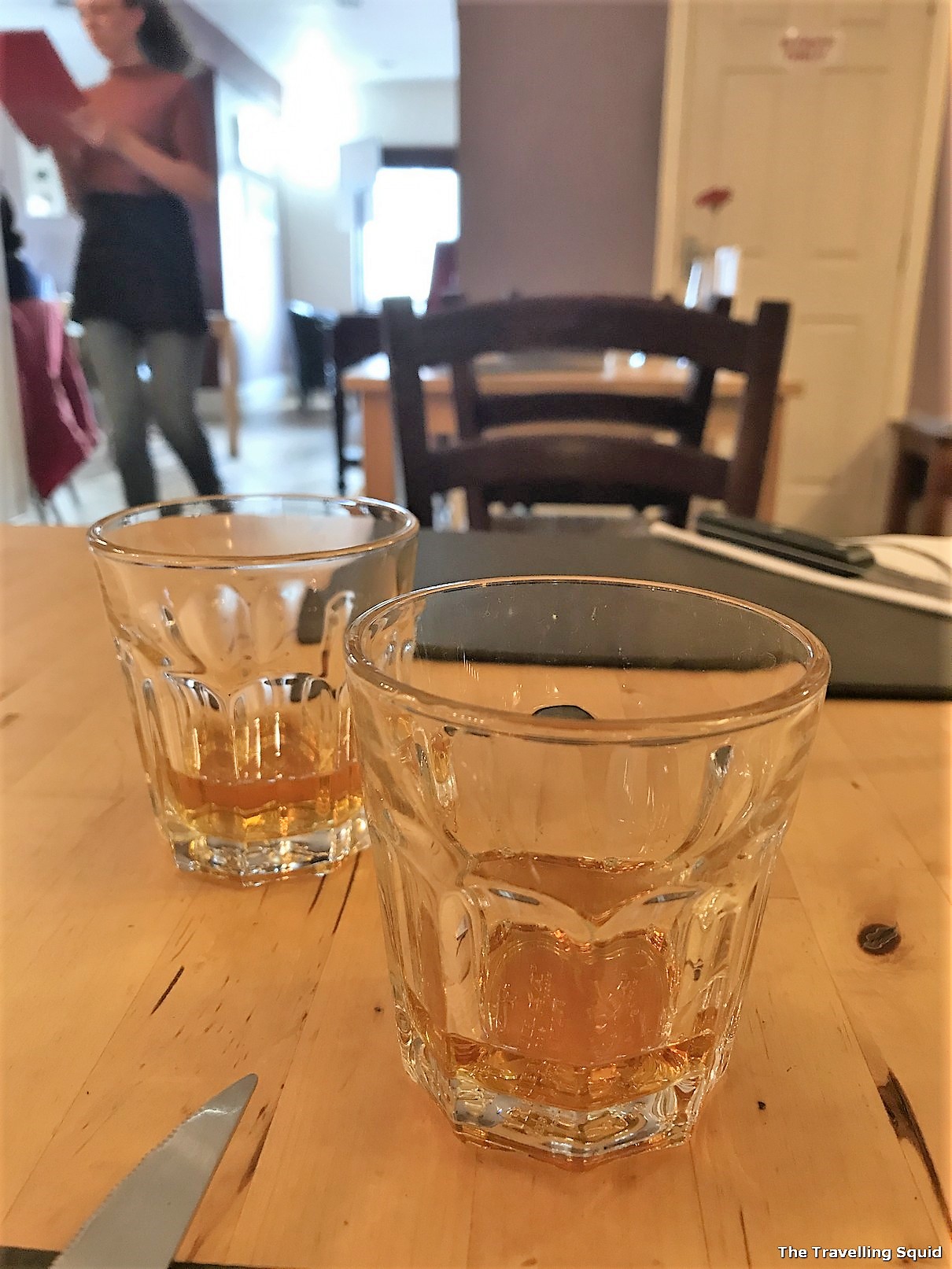 The Food
As mentioned in the introduction, the pizzas are cooked in a wood-fire oven. I suppose it takes a while longer too, as they do takeaways as well.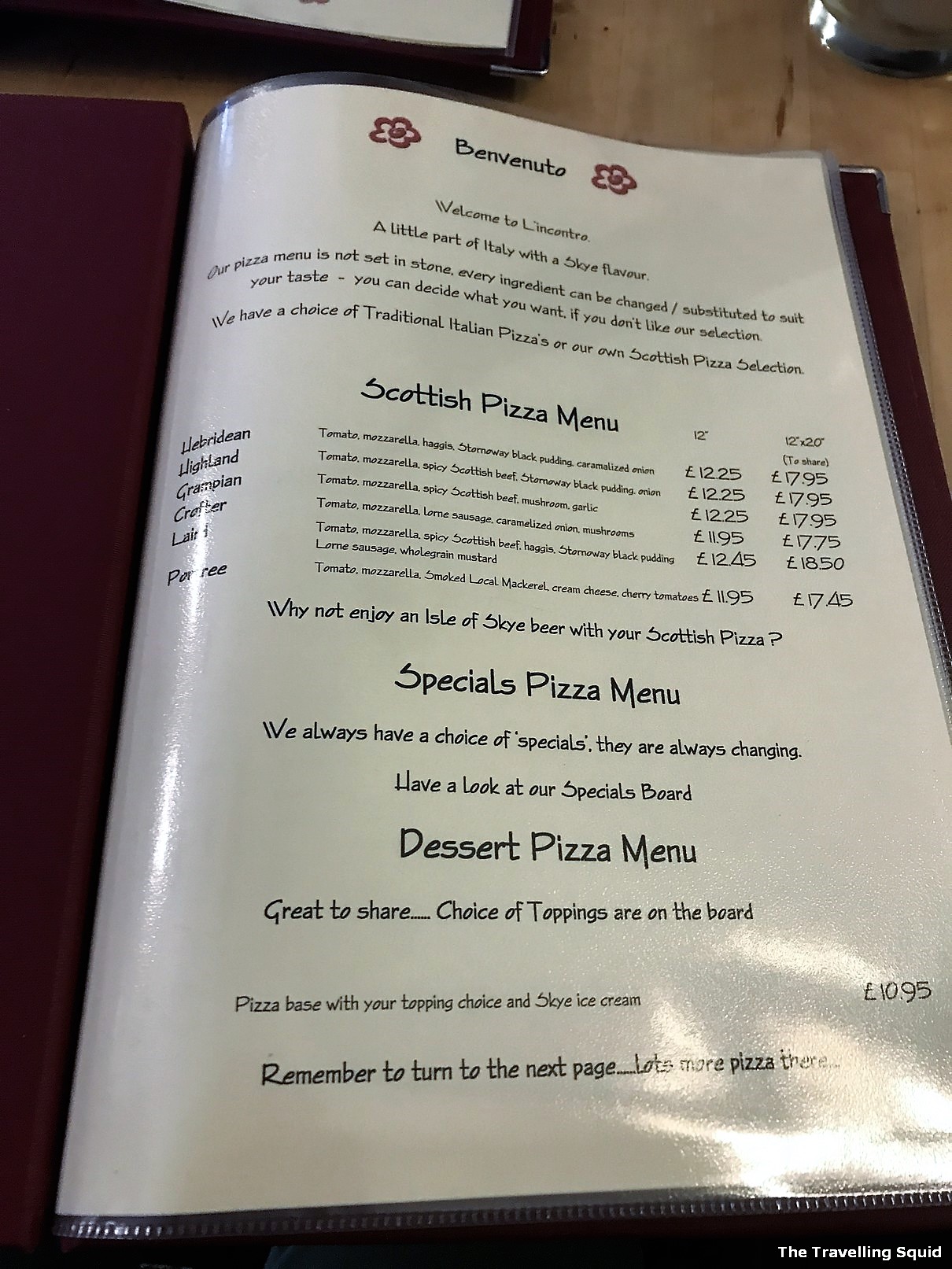 The pizzas took about 30 minutes to arrive. If I remembered correctly we had a Grampian pizza to share – it falls under  the Scottish pizza section – and has spicy Scottish beef, mushrooms and garlic. It was £13 for 12 inch and £20 for a larger one.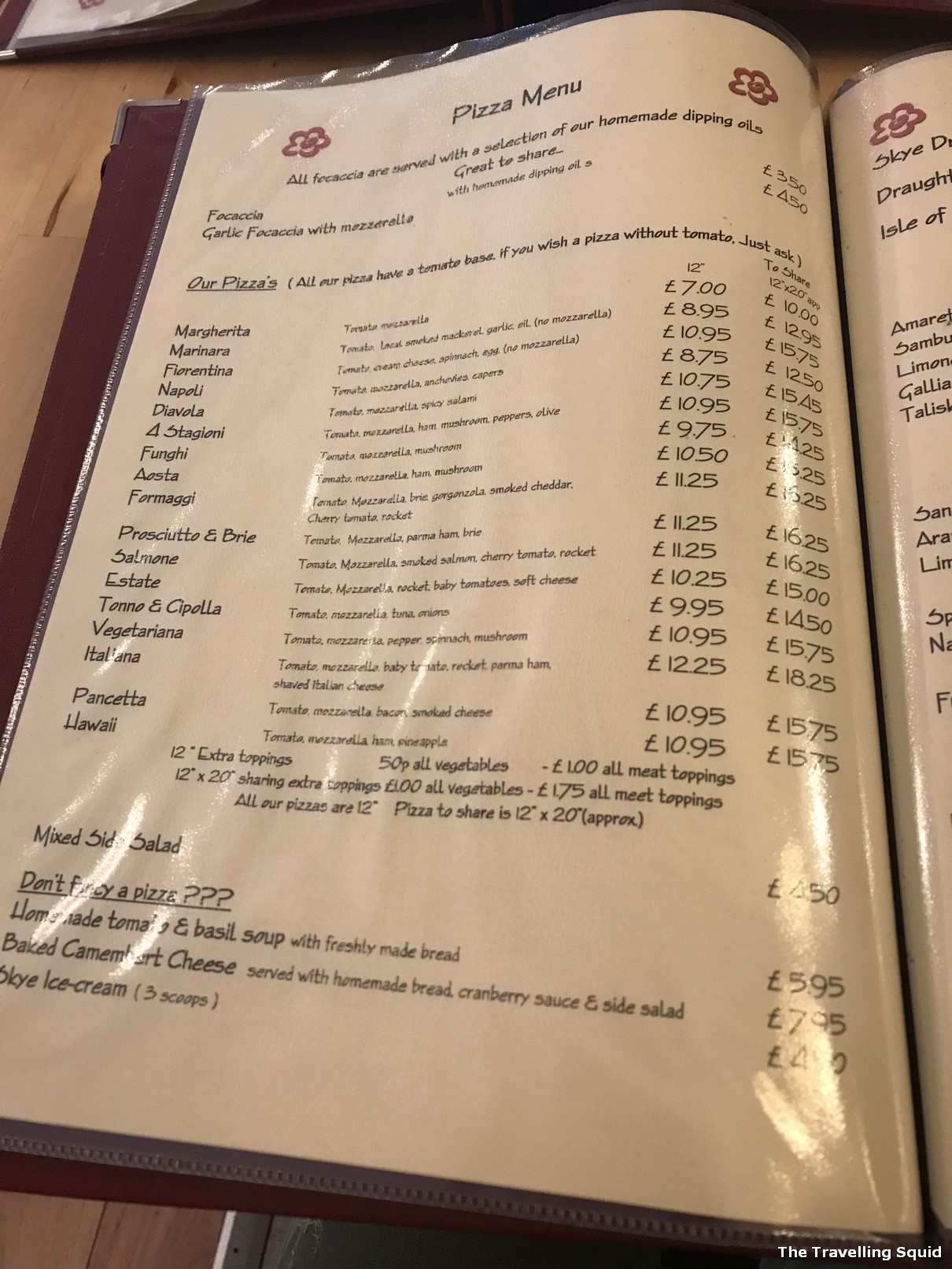 When the pizzas finally arrived we were famished. They were good – the flavours worked well together – it was interesting to taste the authentic spicy Scottish beef on a pizza. I was very taken in with the TV screen with presumably a 'Go Pro' mounted on to the inner part of the oven, where I could see the pizzas being sent in to the 'furnace'. It was the only form of entertainment, while we waited for the pizza.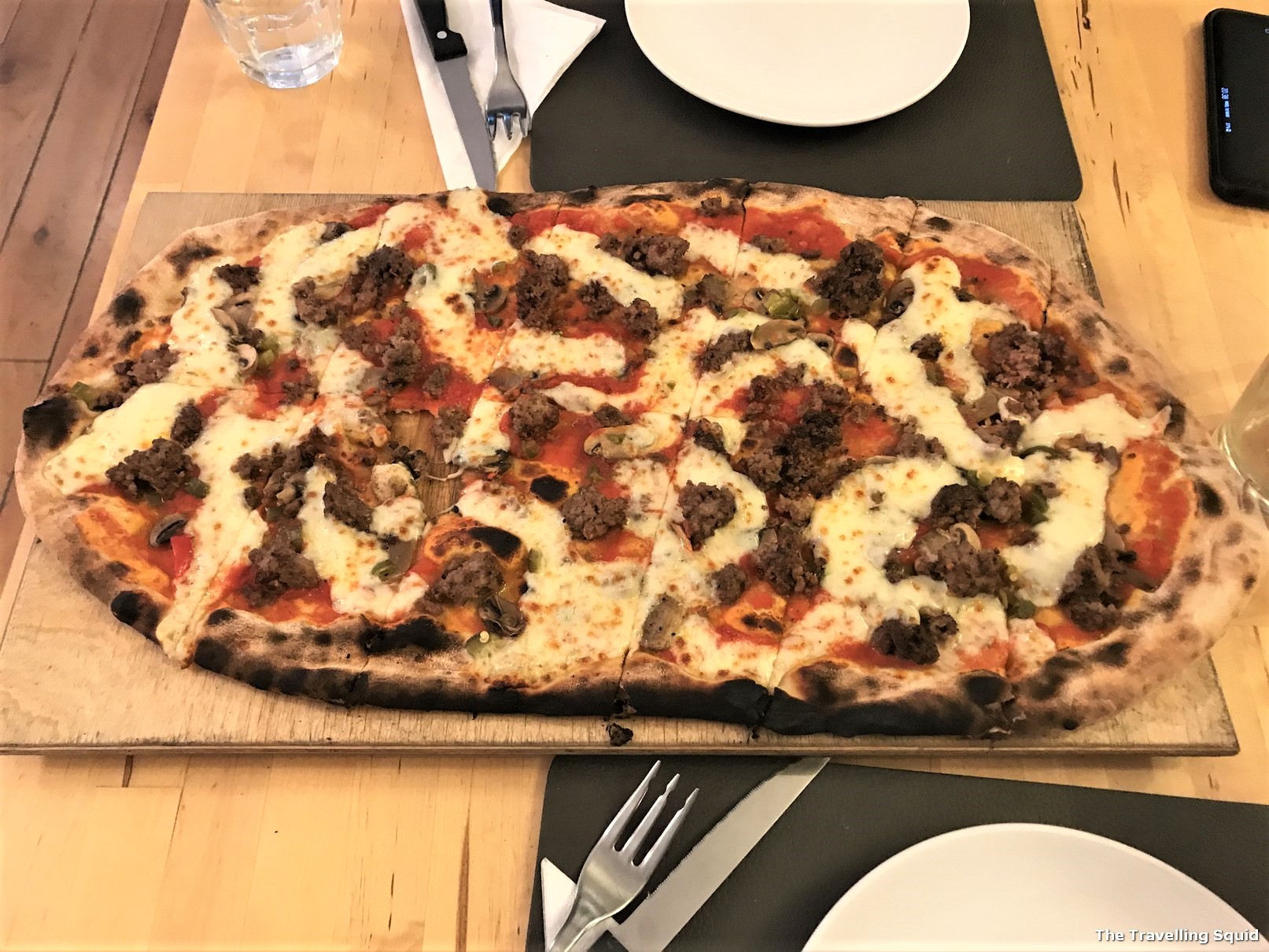 The Travelling Squid's Take
L'incontro was a bit understaffed, and there were just so many orders they had fulfill.I suppose if you were to visit during a non-peak tourist season, the service might have been quicker. I did enjoy the food though – it was quite authentic. Who could say no to pizza and wine? The amaretto was a great digestif as well. I'd encourage you to visit L'incontro in Portree Isle of Skye, just don't go when you're really hungry cos you might have to wait for a while. Bring a book – it helps.
* **
Having pizza at L'incontro in Portree Isle of Skye
Address: 9 Ratnad na Slignich, Portree IV51, UK
Tel: +44 1478 612535