Five reasons to visit the An Corran beach in Isle of Skye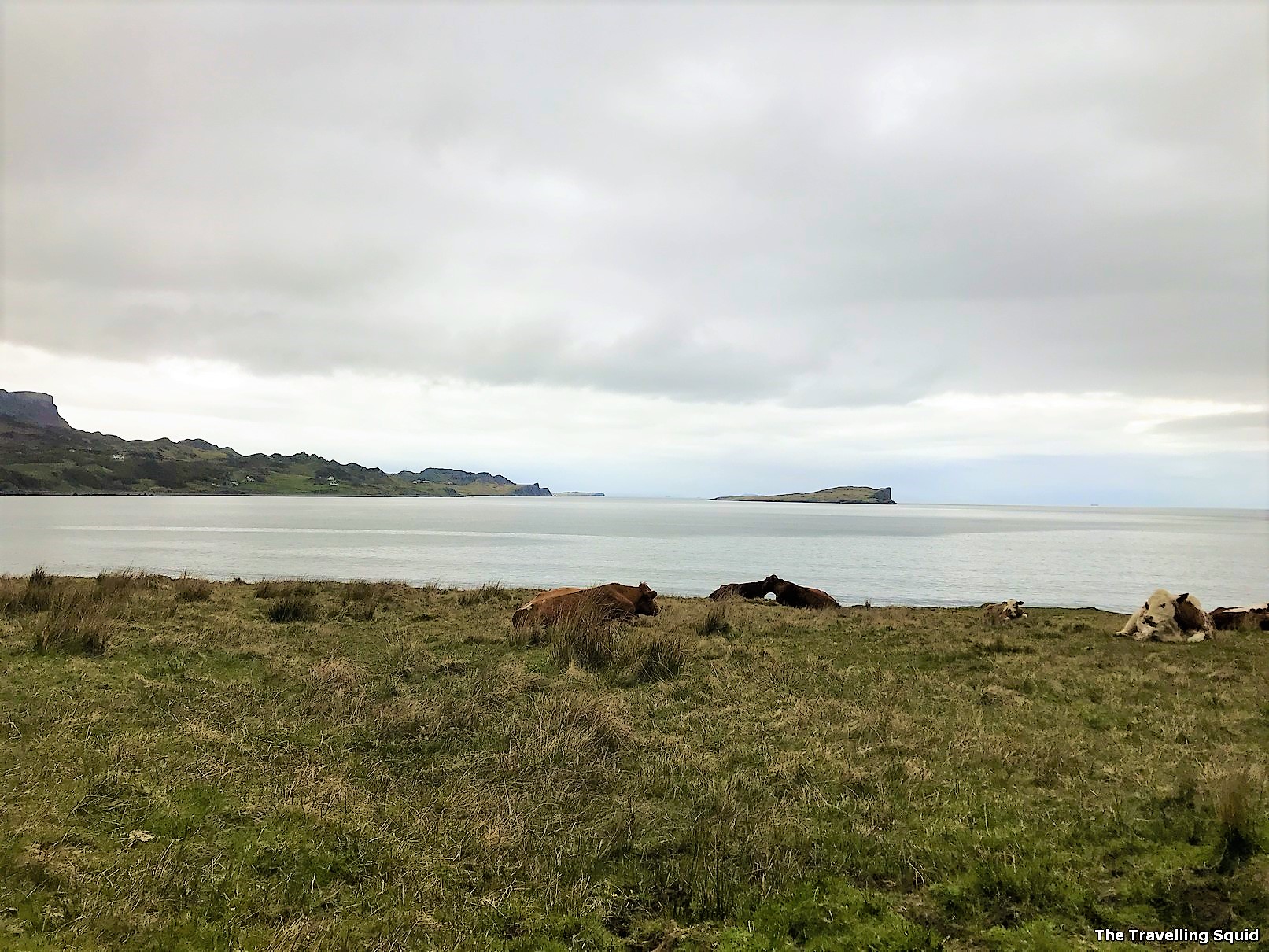 In an earlier post, I talked about doing a hike around Quiraing, and why it is an absolute must-go. We chanced upon the An Corran beach in Isle of Skye along our way there. There were directions along the A855 pointing us to a beach. In the spirit of spontaneity, we decided to follow the directions on our way back from the hike. The beach did not let us down. Here are five reasons to visit the An Corran beach in Isle of Skye.
1. You'll be far away from other travellers
To be fair, the beach isn't like the sunny long sandy beaches of Barcelona. It's a relatively short one. The sand is silky and white, though most of it is covered by greyish moss and seaweed. There was no one there when we visited, apart from a lady and her dog. It's probably a quiet, little place frequented by locals from time to time.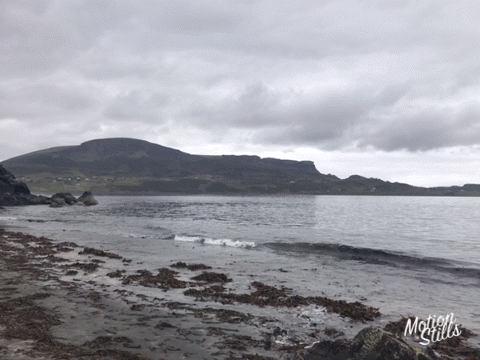 The An Corran beach faces Staffin Island, so you don't get big waves coming in. It's a relaxing moment to observe the waves come in and out. When I was there, I wondered what was on Staffin island. A farmhouse? How was it like to live by the sea? Seems to be a great place for retirement, but I can't see myself uprooting my life to live there at present.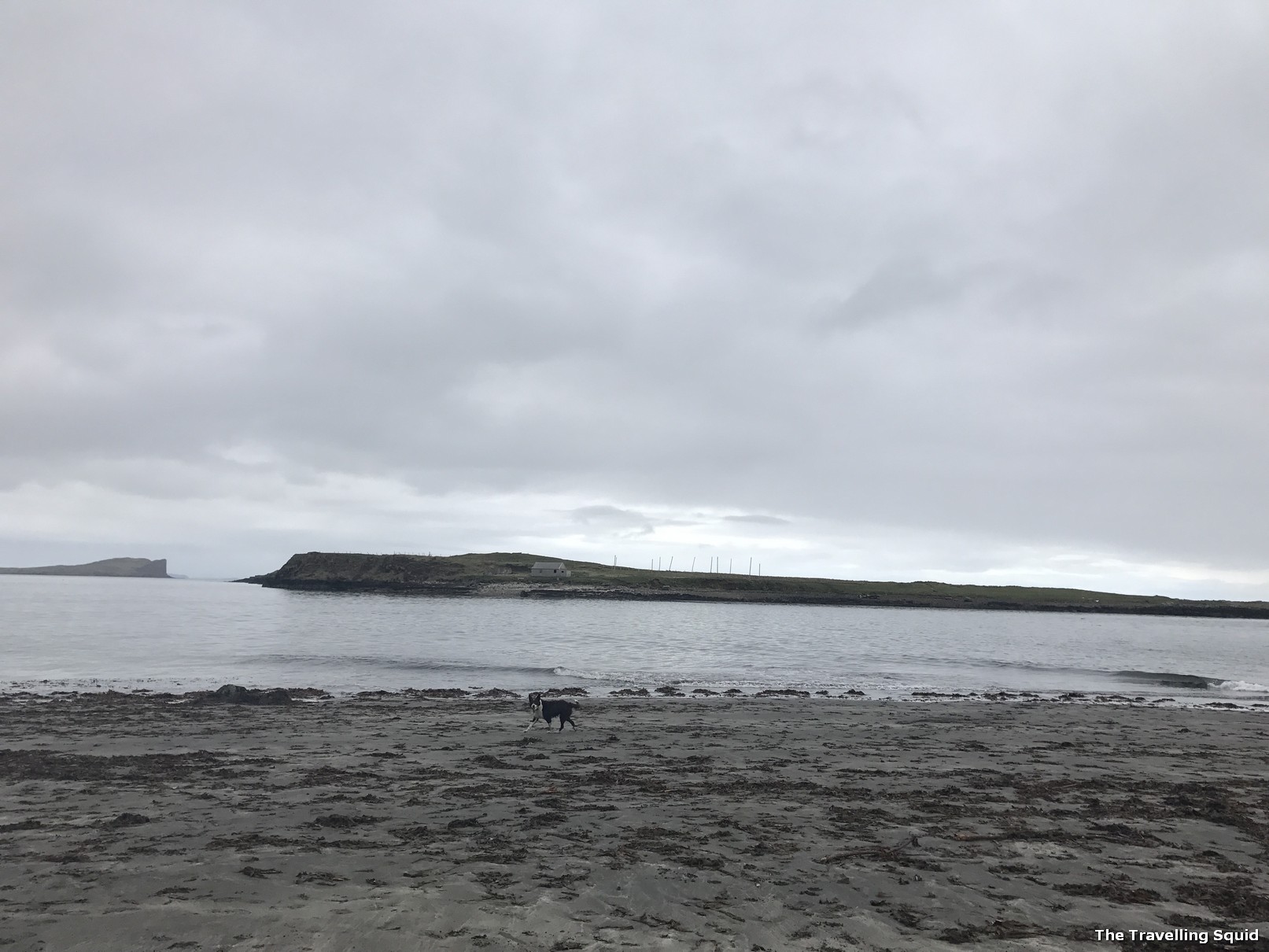 2. A Dinoprint was spotted at one of the beaches in Staffin.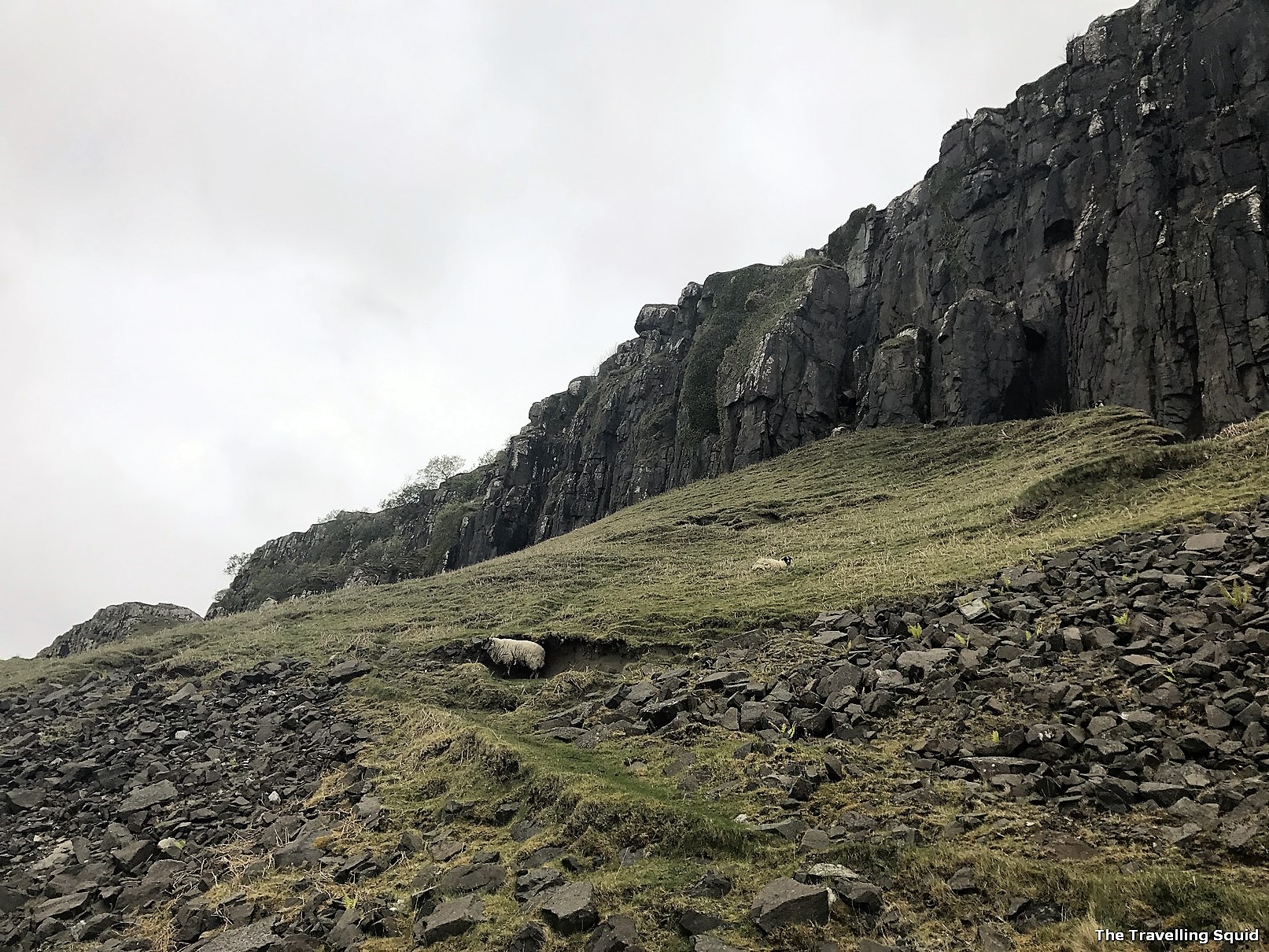 I'm not sure if it was the An Corran beach in Isle of Skye, but there were evidence that dinosaurs once used to walk the lands of the Skye. A dinoprint was found at one of the Staffin beaches – they did not say exactly where but An Corran may just be that place.
According to Wikipedia, a local resident found a slab bearing a dinosaur track, probably made by a small ornithopod. Experts subsequently found more dinosaur prints of up to 50 cm, the largest found in Scotland, made by a creature similar to Megalosaurus. At about 160 million years old they are the youngest dinosaur remains to be found in Scotland.
Unfortunately we did not see such footprints on the An Corran beach – perhaps we didn't look hard enough. The photo from Wikipedia is really realistic though.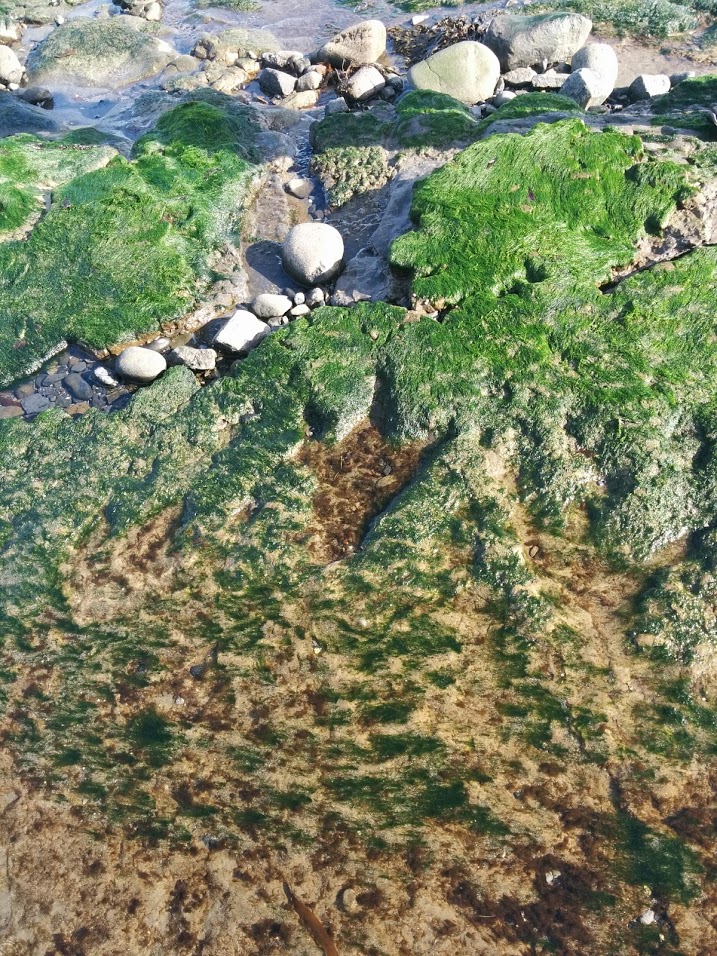 3. There's beauty in imperfection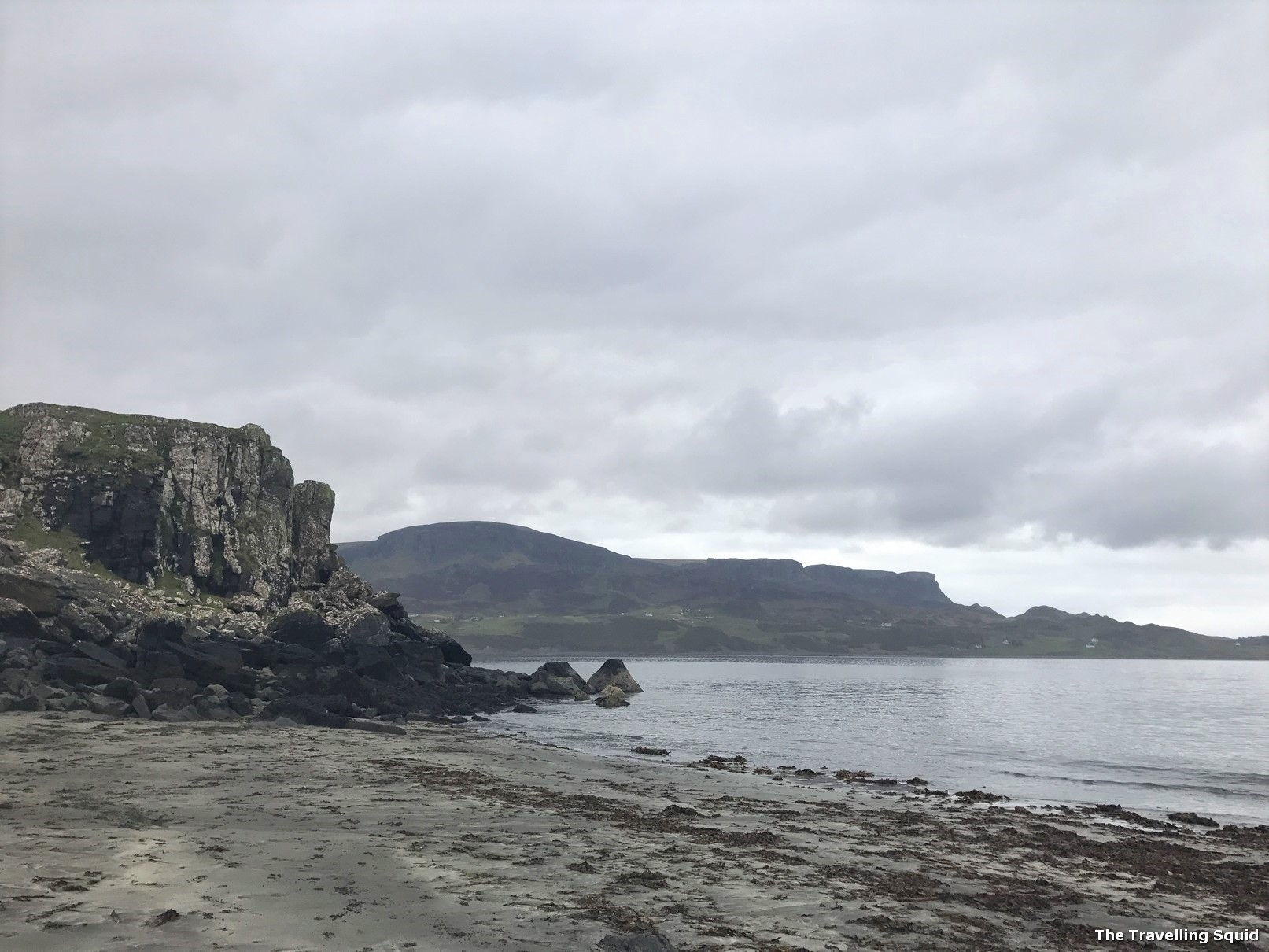 At An Corran, the cliffs are ragged and beach is covered with moss and seaweed. But that brings with it a kind of surreal beauty. To be fair, it appears to be one of the settings of a dark, depressing film. As the cold wind blows gently against your face, and the waves gently brush against the shore, it seems like balm for a tired mind. It's a moment that's quite hard to forget.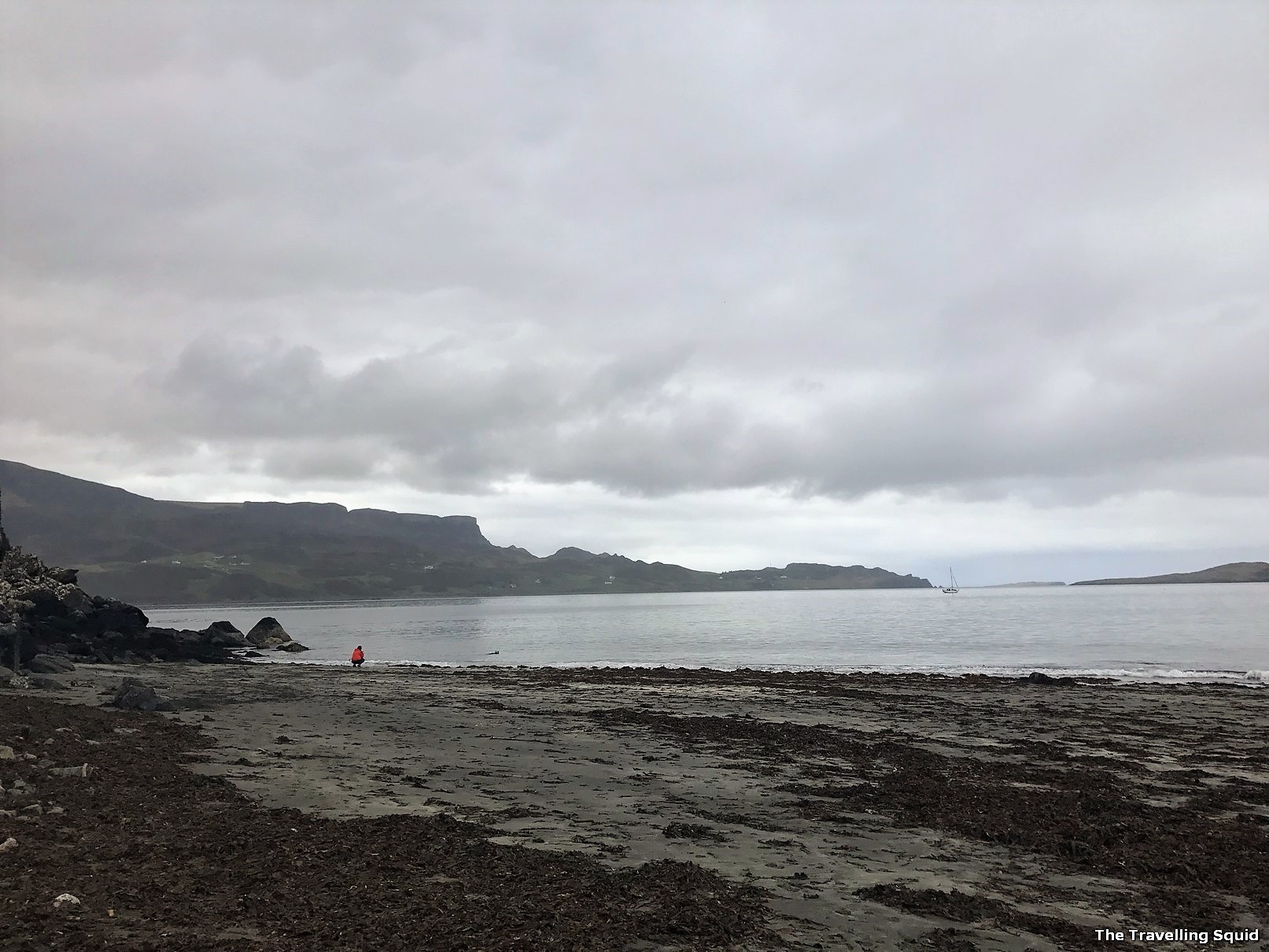 4. Get up close and personal with lambs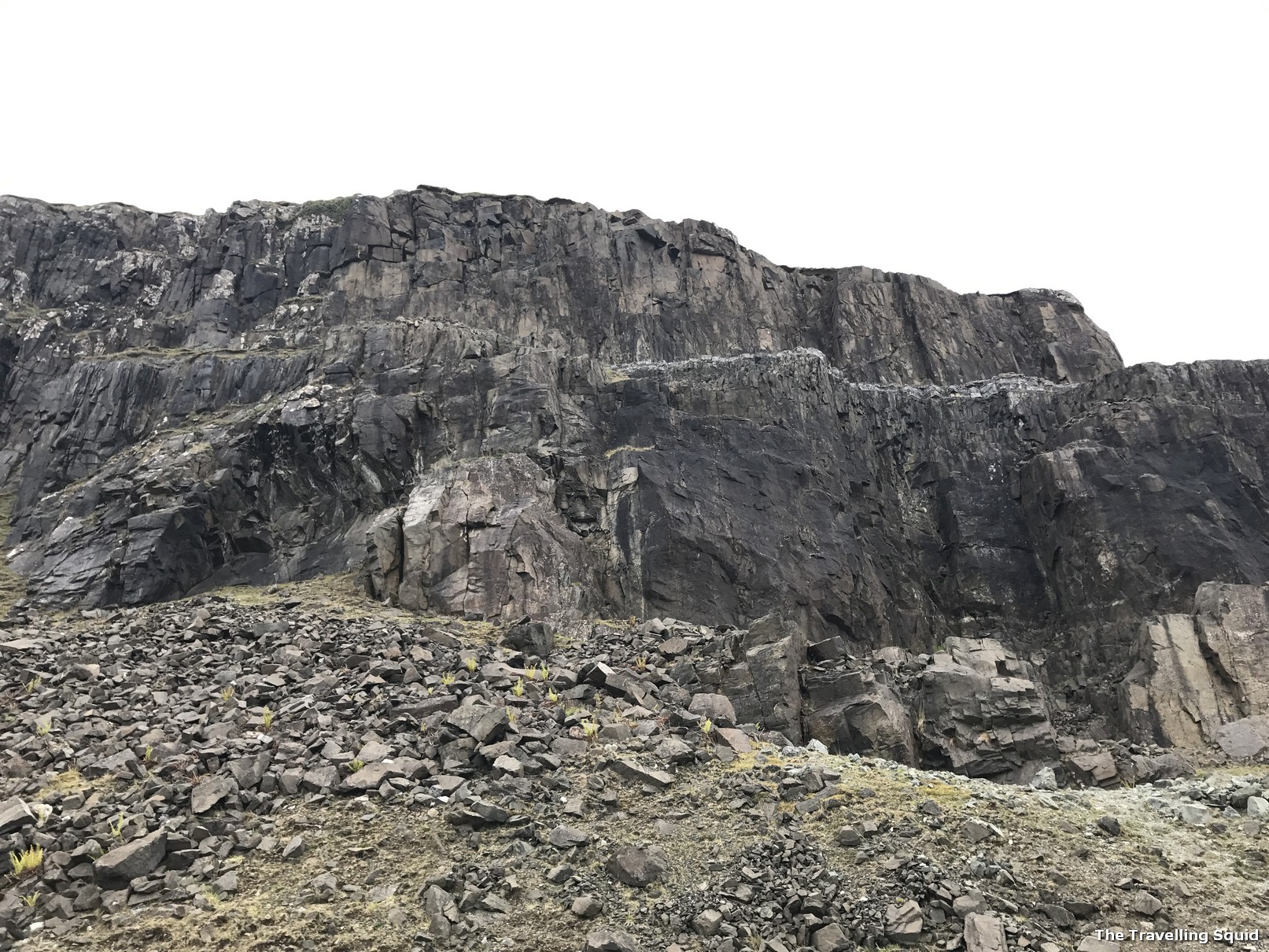 If you're curious about the presence of sheep and little lambs that line the cliffs of Skye, the An Corran is a chance to come up close and personal. You can get a little closer if you're fine with stopping your car in the middle of the road and stretching your hand out to give them a pat.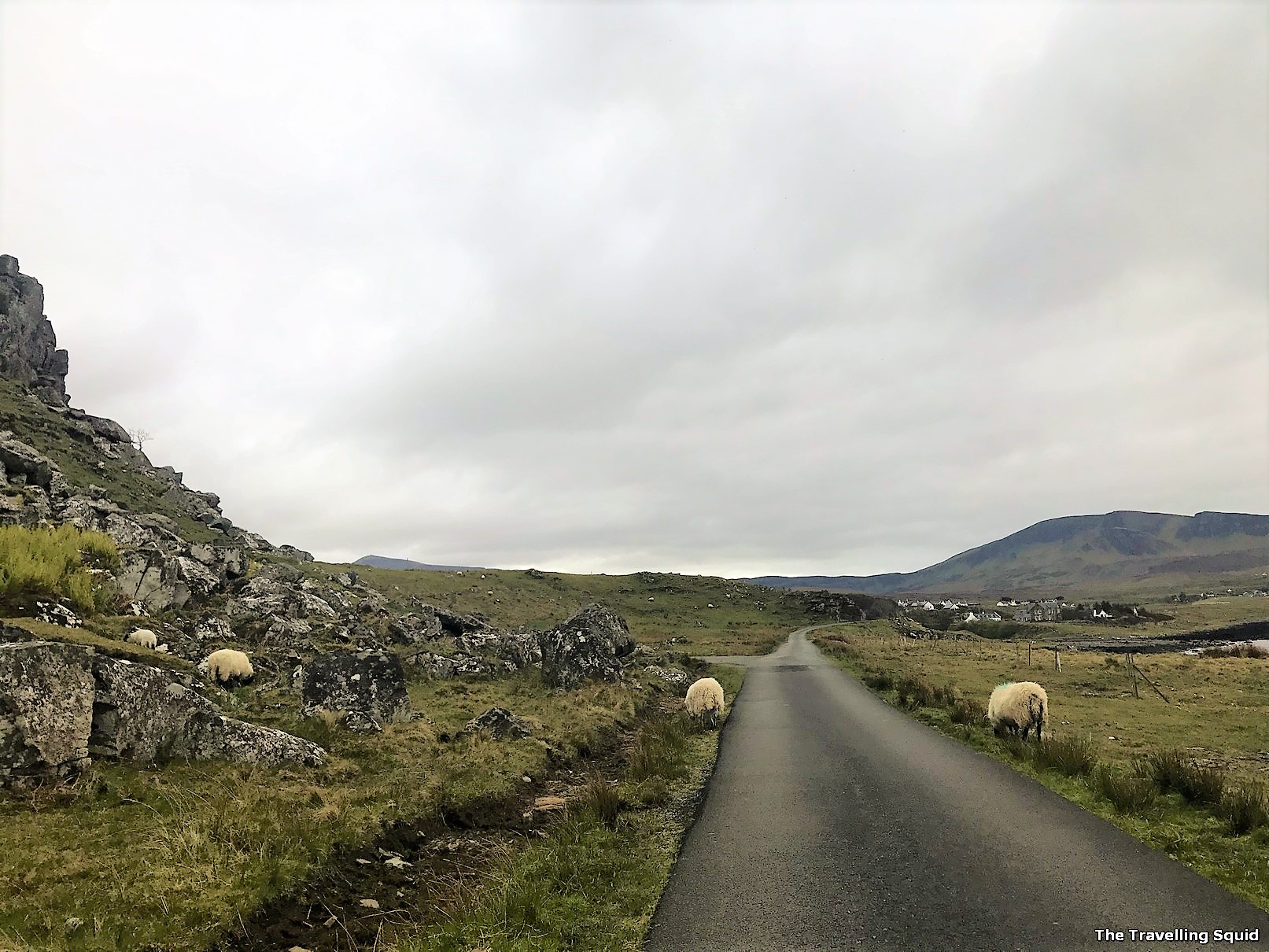 The Travelling Squid's Take
To be honest, the landscape at the An Corran beach in Isle of Skye is not mind-blowing, soothing or cheerful like the setting of the Talisker distillery in Skye. Due to the heavy clouds, overhanging cliffs with their jagged peaks and a somewhat bleak-looking beach, the place looks somewhat desolate and dreary. If you're looking for a place to burst out in tears and let the weight of the world on your shoulders spillover, the beach, sea and cliffs at the An Corran beach will be there for you. I'm not saying that it's a melancholic place. But if you're in the mood for thought, reflection and exploration, it's a good place to be.