Directions for an easy hiking trail around Portree (Part 1)
I have split this post into two not because this walk is difficult and directions are complex, but because this was an incredibly simple walk – easy on the knees, and there were so many beautiful pictures that I wanted to share. Unlike the rugged beauty of The Old Man of Storr trek, or the surreal elemental beauty of the jagged peaks at Quiraing, the easy hiking trail around Portree was more about quaint countryside beauty. It was the sort of walk that one would take while unwinding after work. If I lived in Portree, I could foresee myself running through that path.
About the easy hiking trail around Portree
Distance: About 3 km there and back
Minimum Time: 1 – 1.5 hours
Level of difficulty: Easy
Parking: There are plenty of public parking lots in Portree. The trail was a 10 minute walk from the Bosville Hotel.
Path: Flat all the way. Can be conquered with sneakers.
Dog friendliness: Super-friendly
To get to the starting point
From Bosville Hotel, walk along Mill Road till you get to a diverging path. There is sign which  points to "Cuilin Hills" (see Google Map street view below). Follow that path. In Google Maps it is known as Scorrybreac Road. Follow the path. It's quite intuitive as each time the path diverges, just take the path that's nearer to the loch.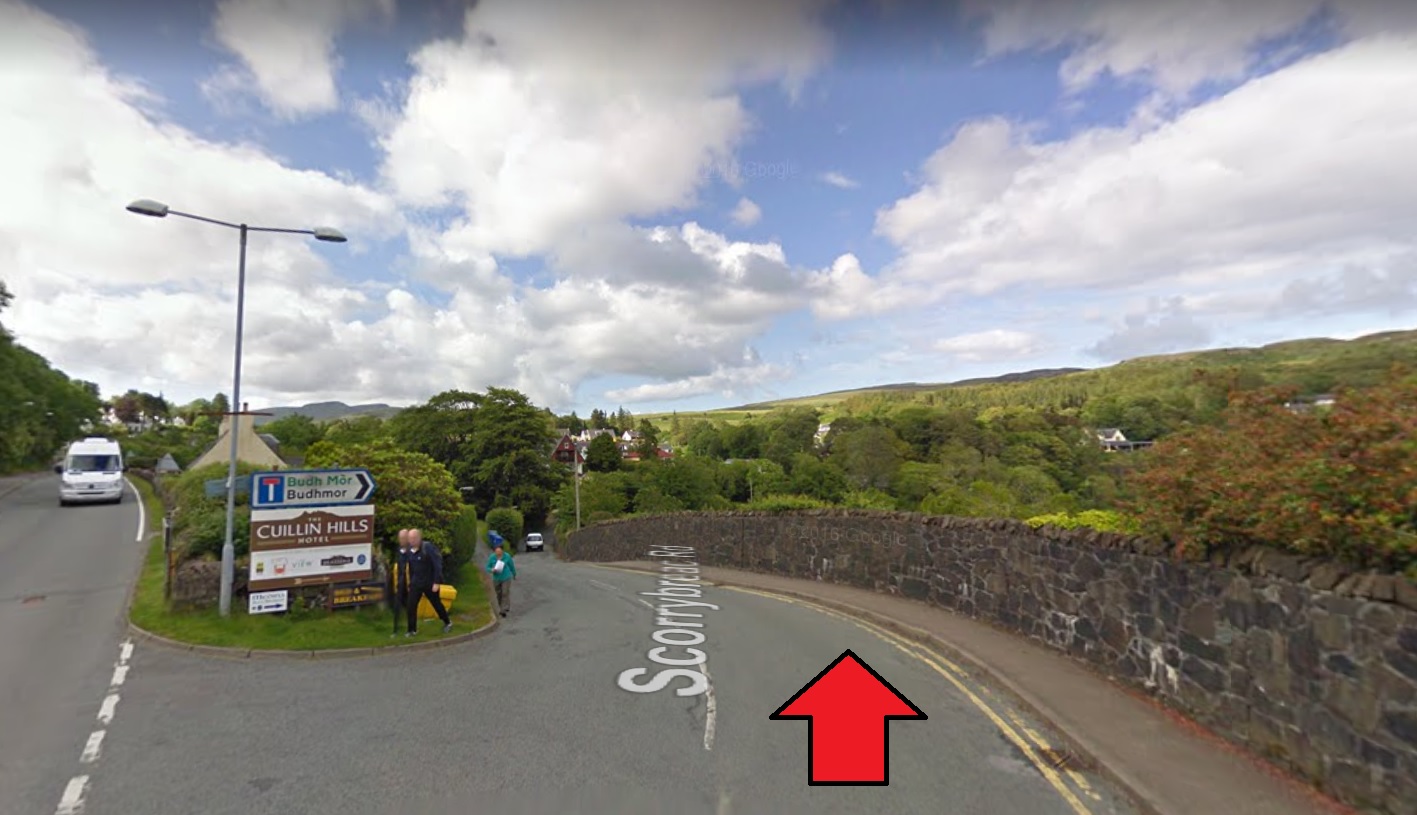 Note: In the Google screenshot below, the house you see may no longer be red.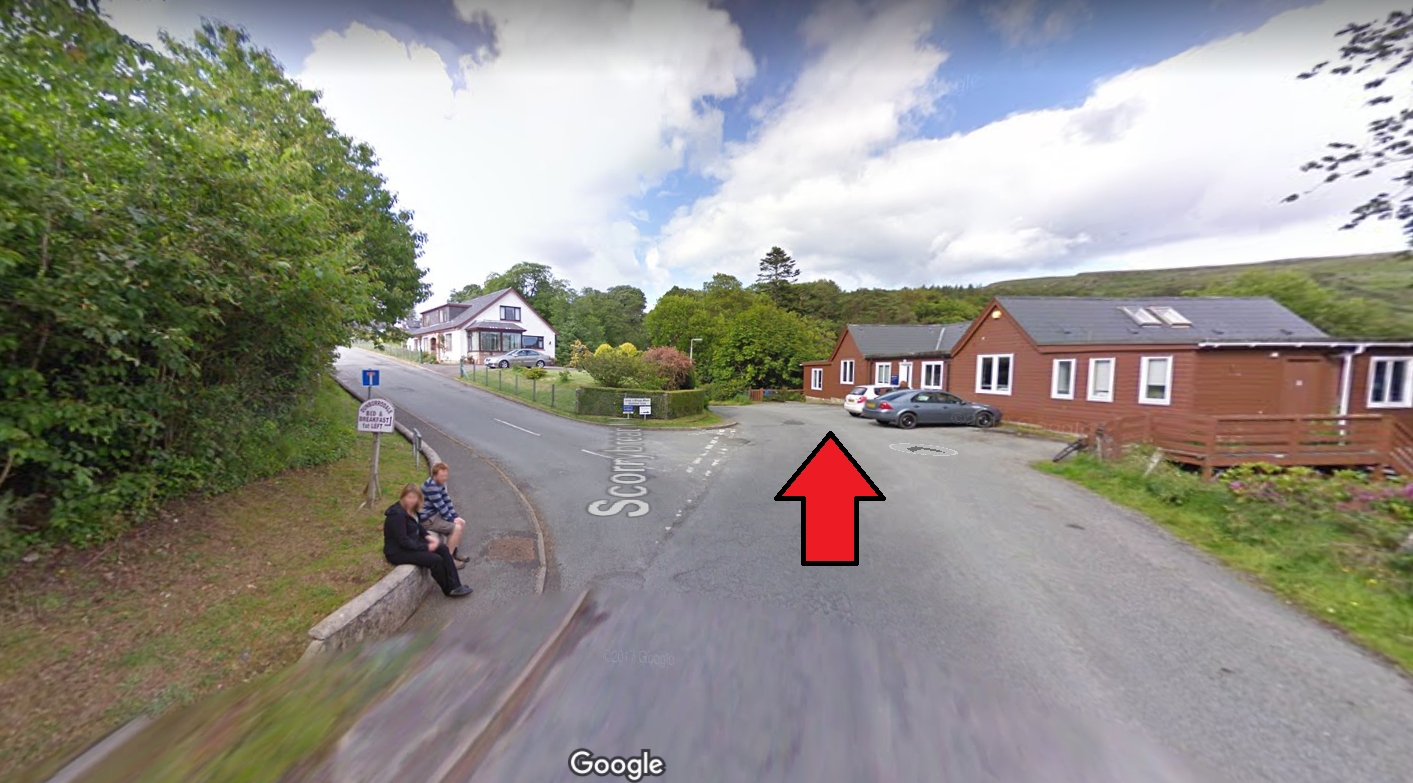 Walk further and soon you'll come to a bridge. Continue walking straight. You should pass by some yachts and arrive at a gate. The scenery around here is quaint and beautiful. We met a colourful bird, and there's a waterfall running in the background and you get a great photo of Portree from this vantage point.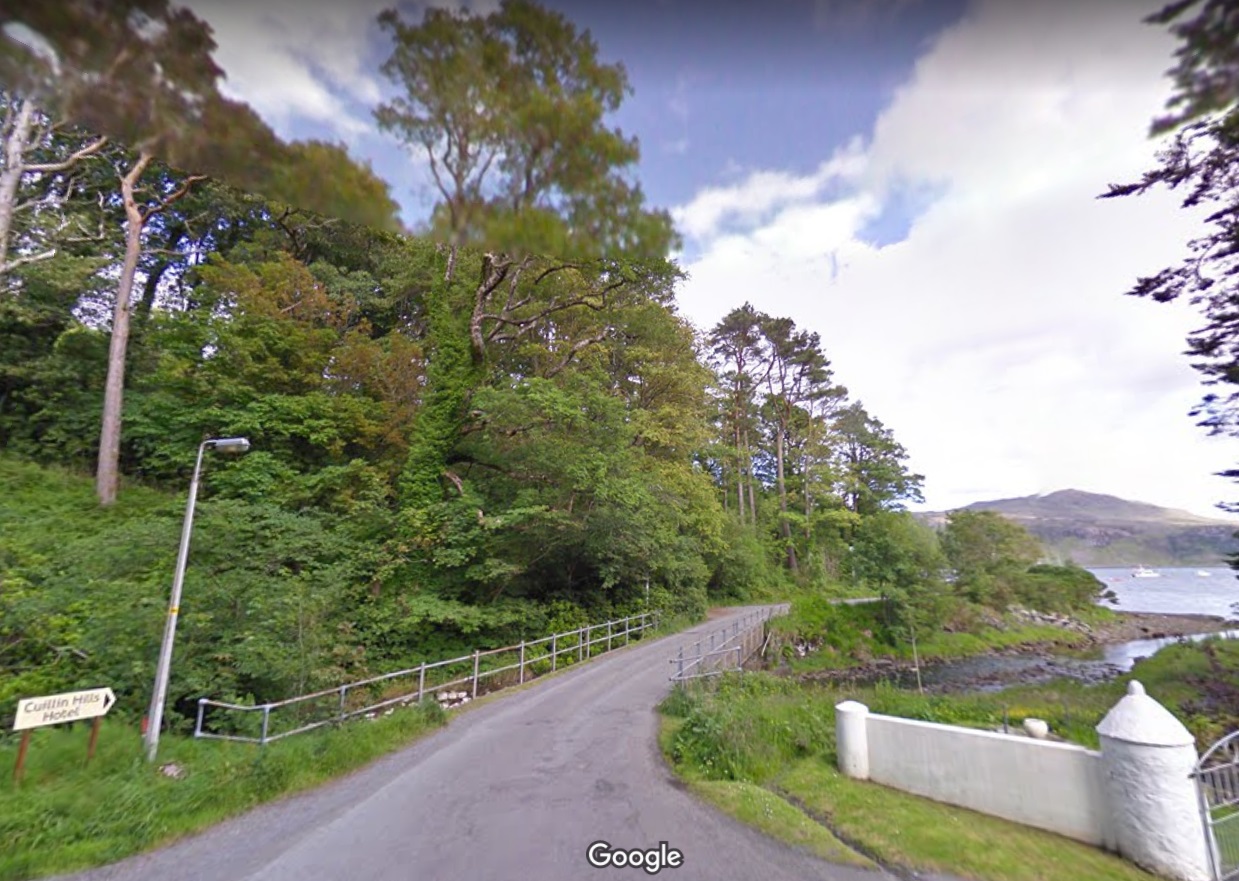 Photos from the walk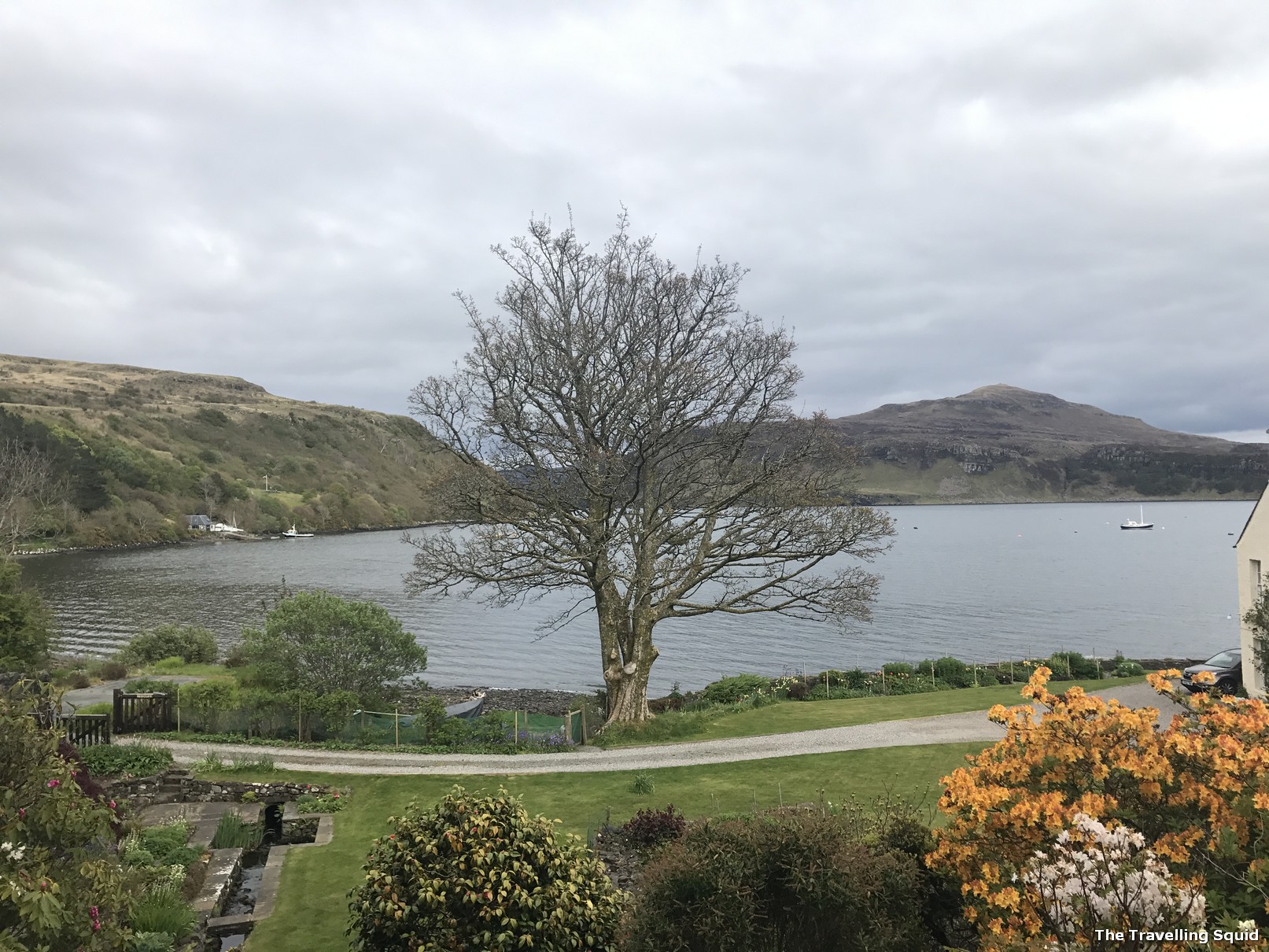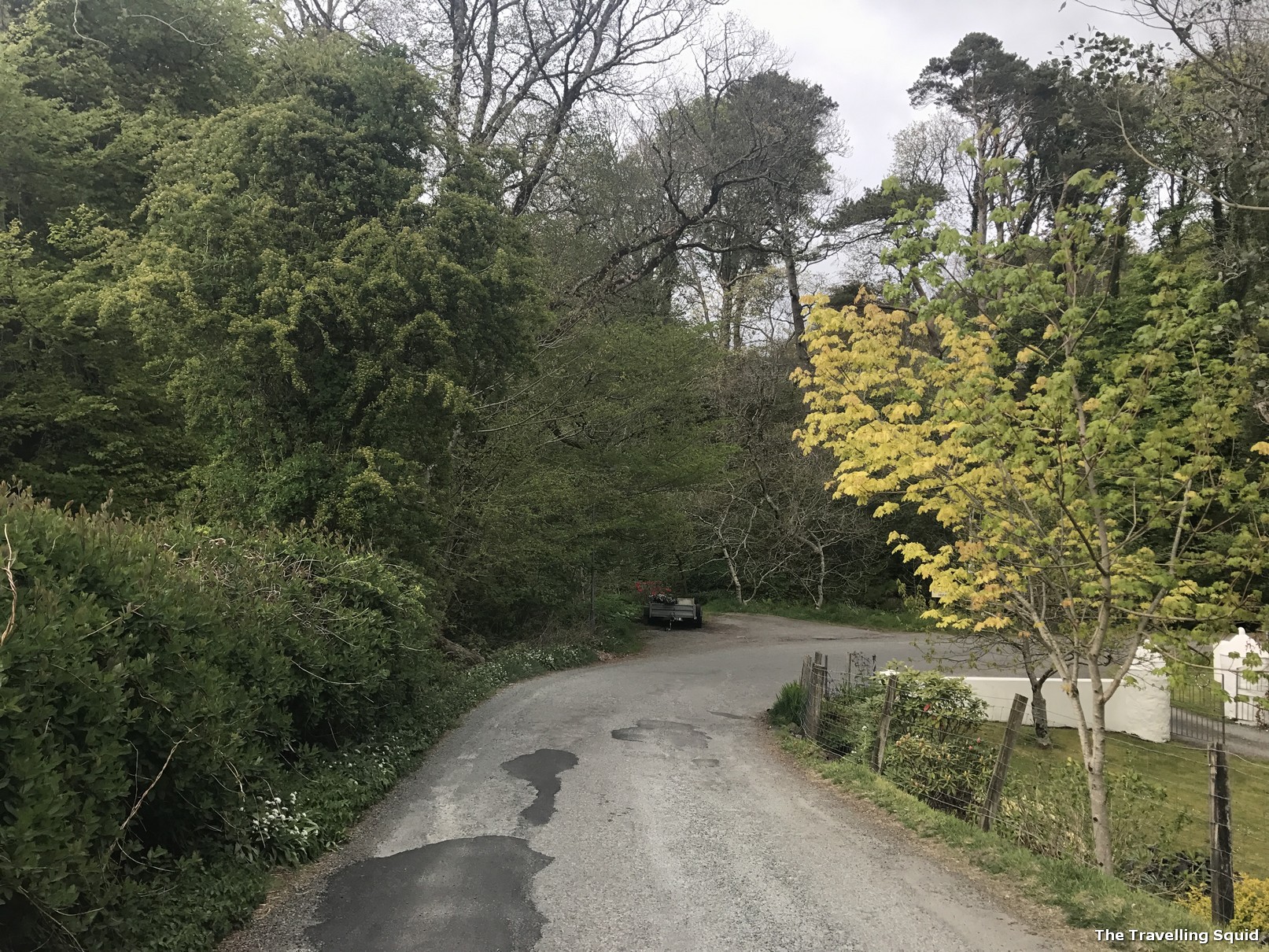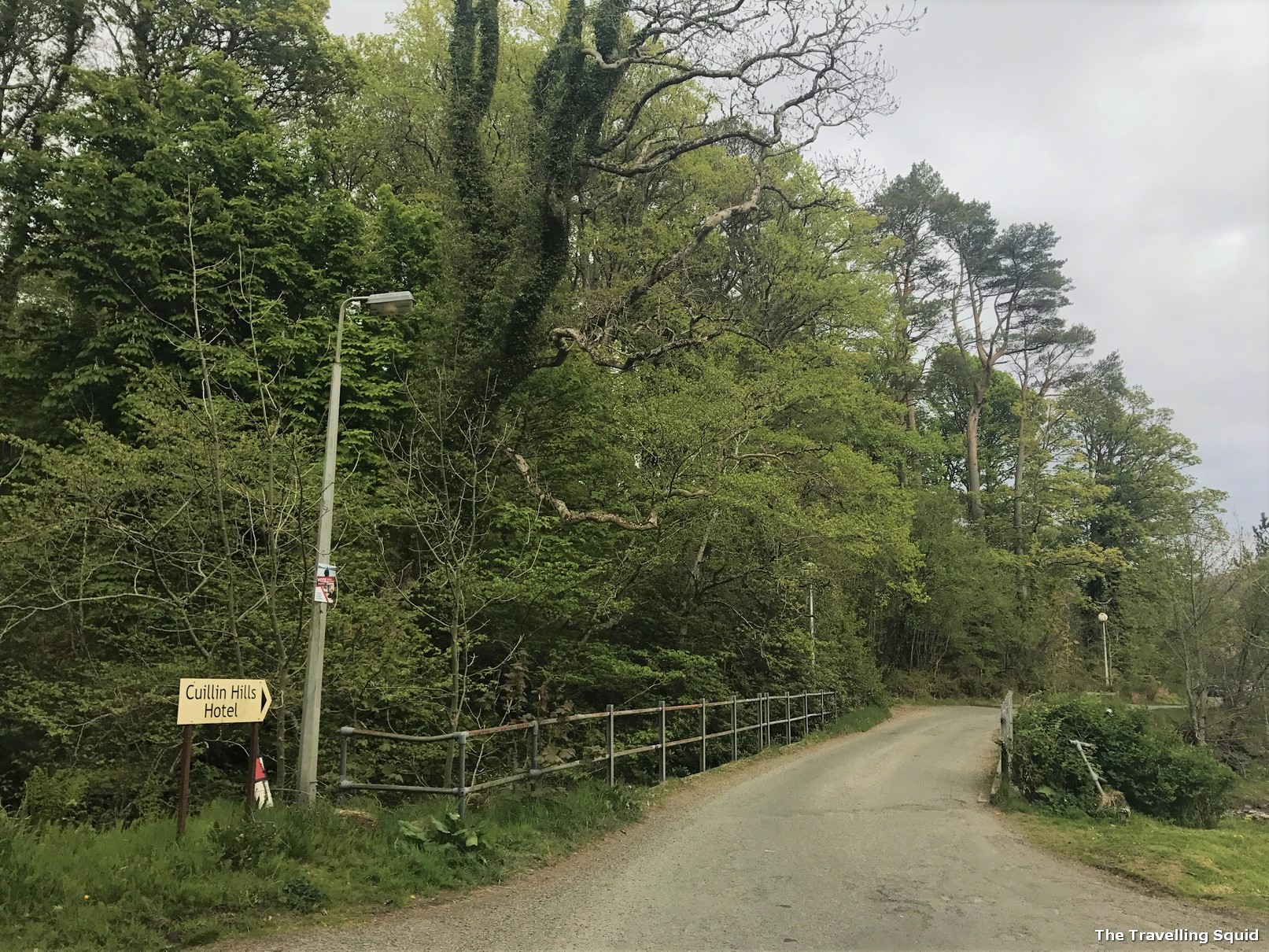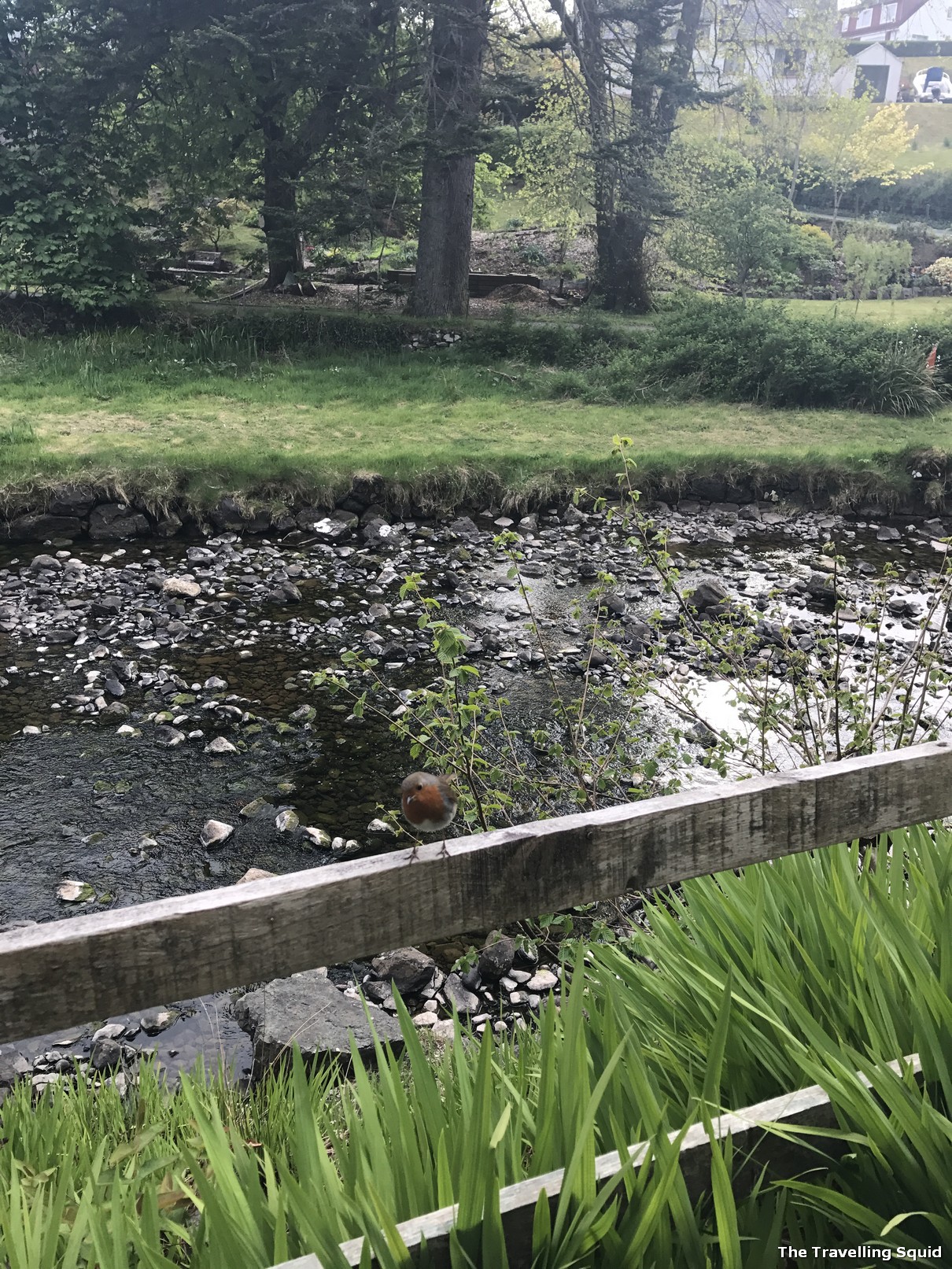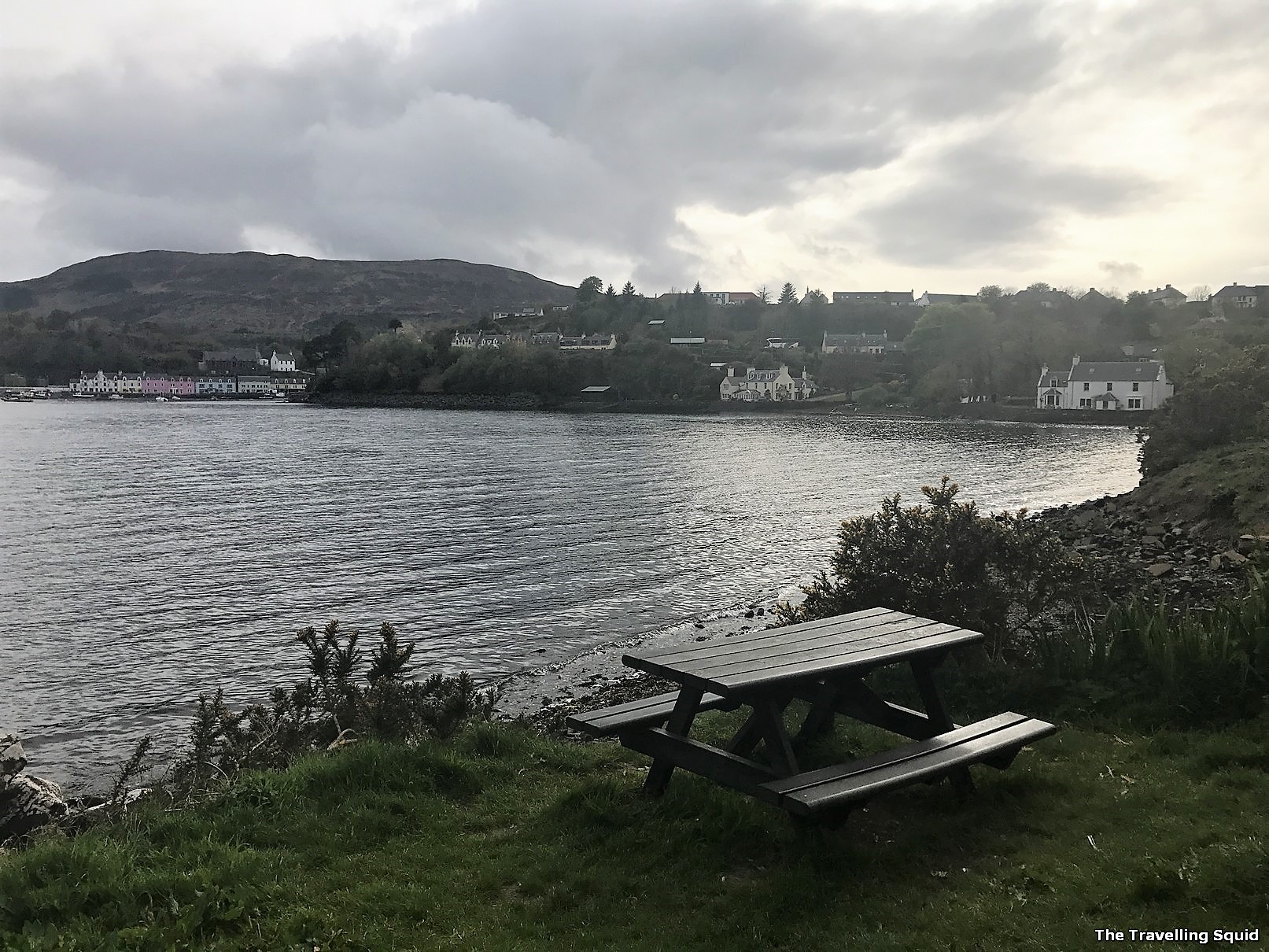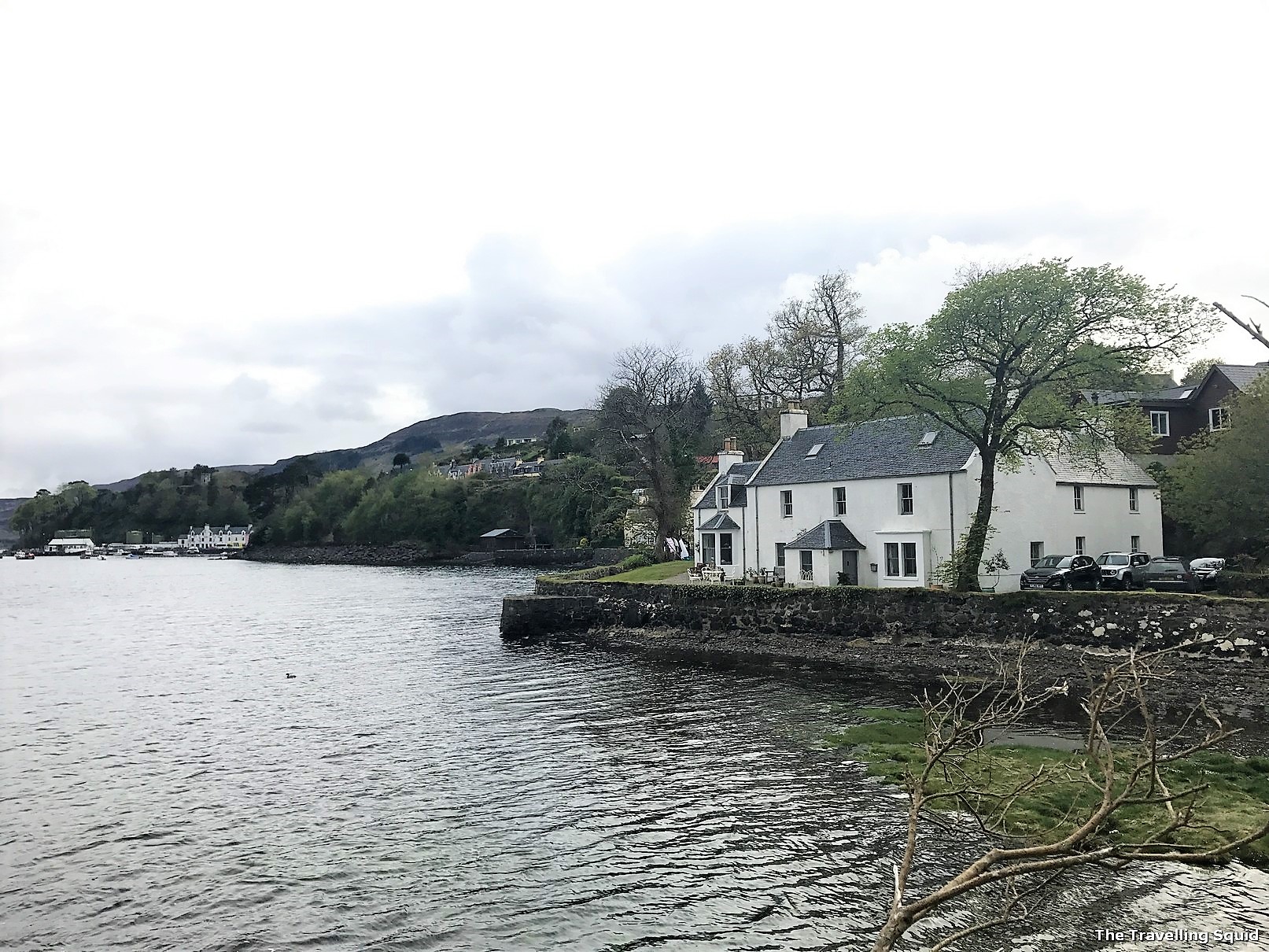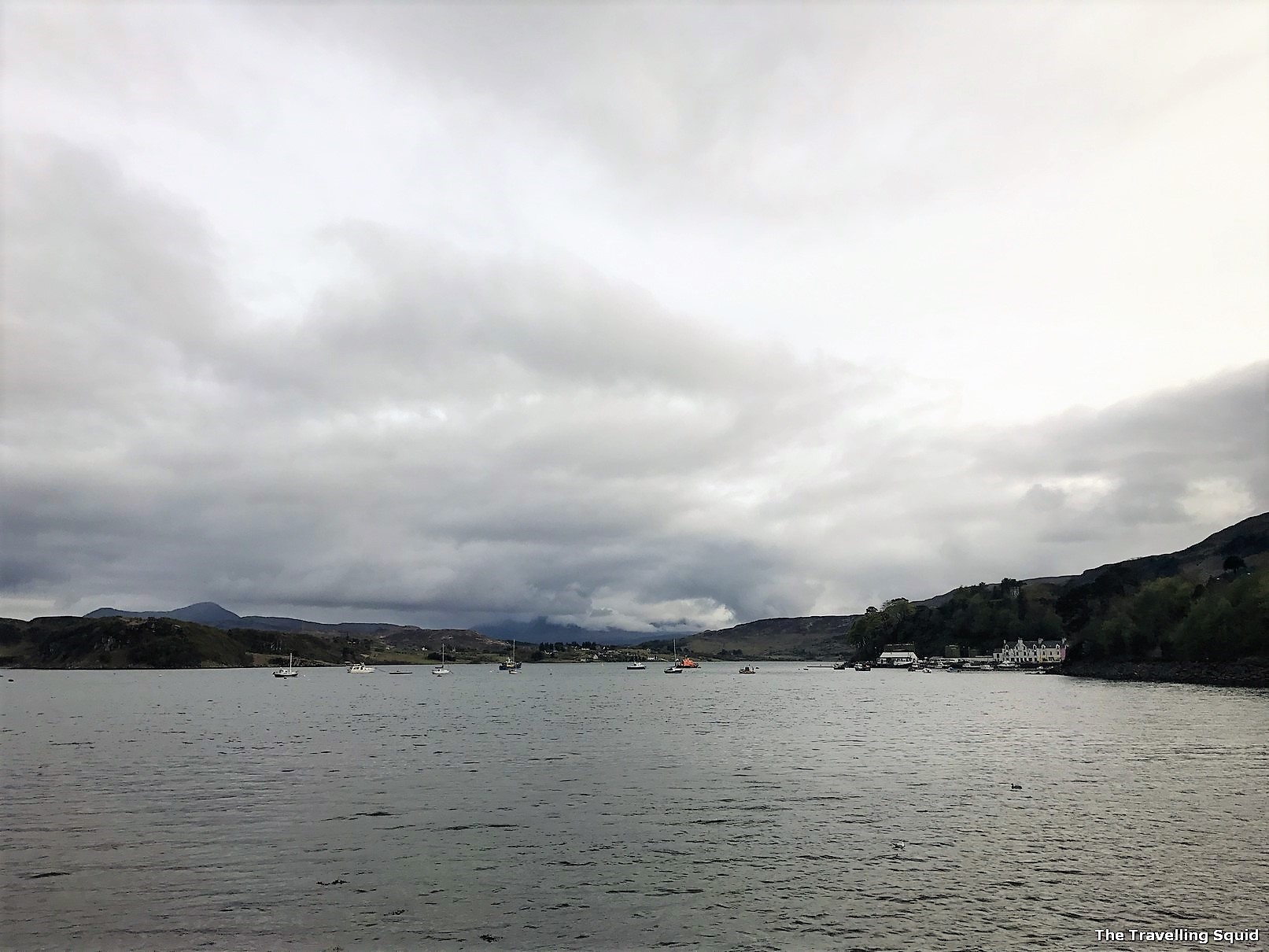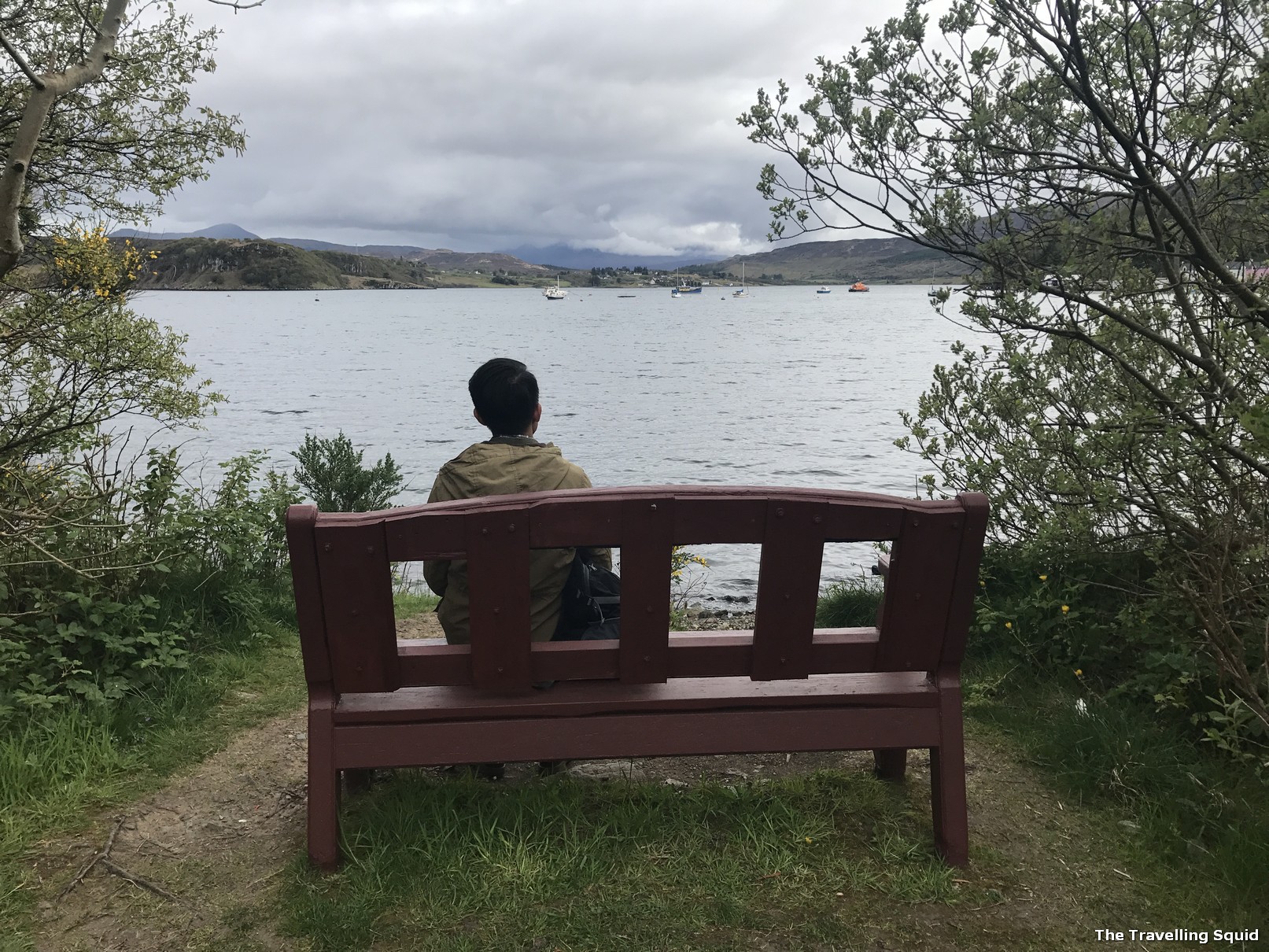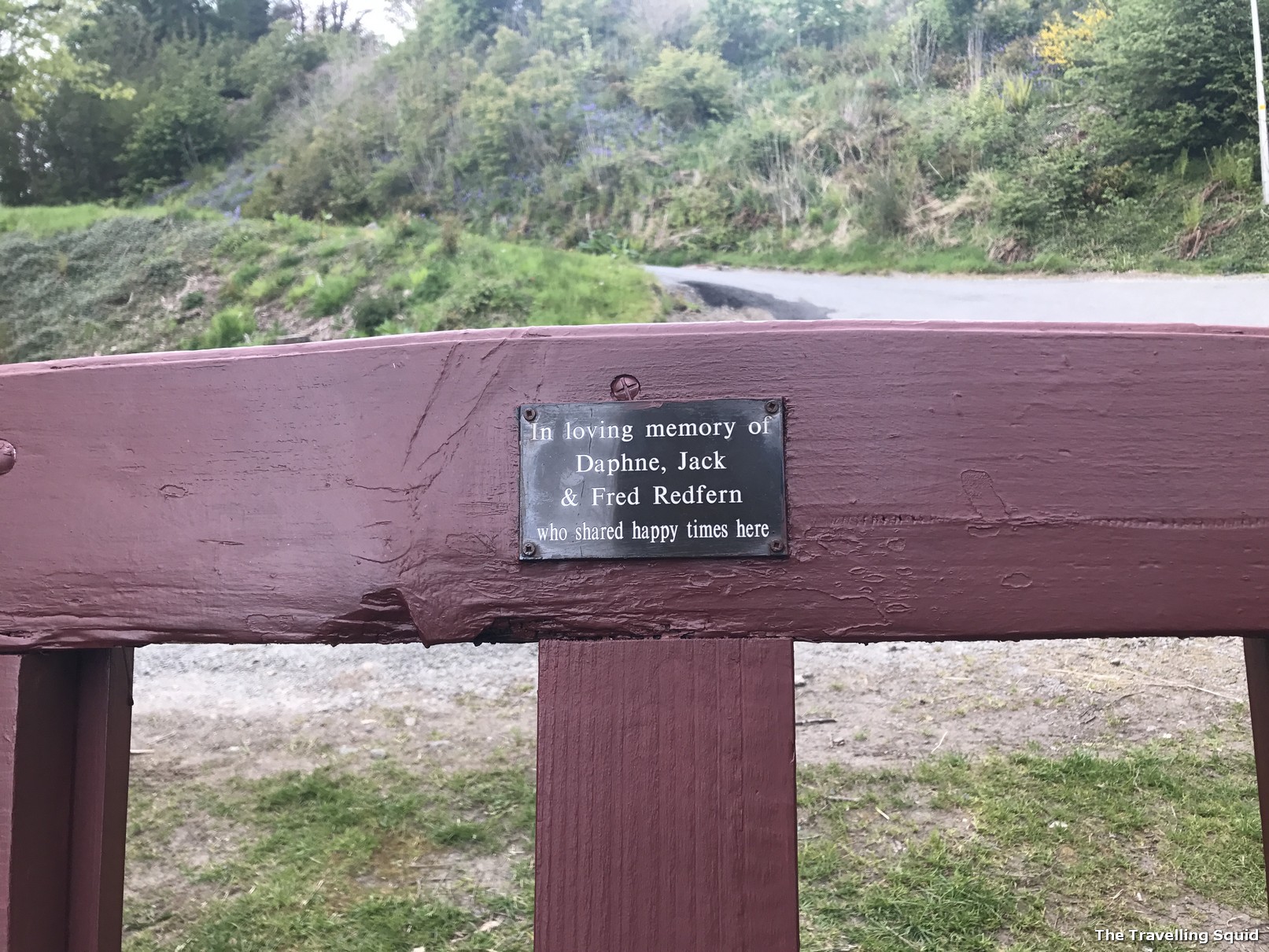 The Travelling Squid's Take
The directions for the easy hiking trail around Portree is really simple. Simply follow the path from the Bosville, choose the right path at Scorrybreac Road and another right path down the road. Essentially, the walking path meanders around the perimeters of the loch, so keep right. The walk does not cover epic Lord of The Rings landscapes. But the quaint, cheerful summer of the countryside will welcome you. If you enjoy long runs, this path is great for a jog amidst beautiful scenery. Stay tune for Part 2 of the post.