Visit Cafe Arriba in Portree Isle of Skye for a quirky hideout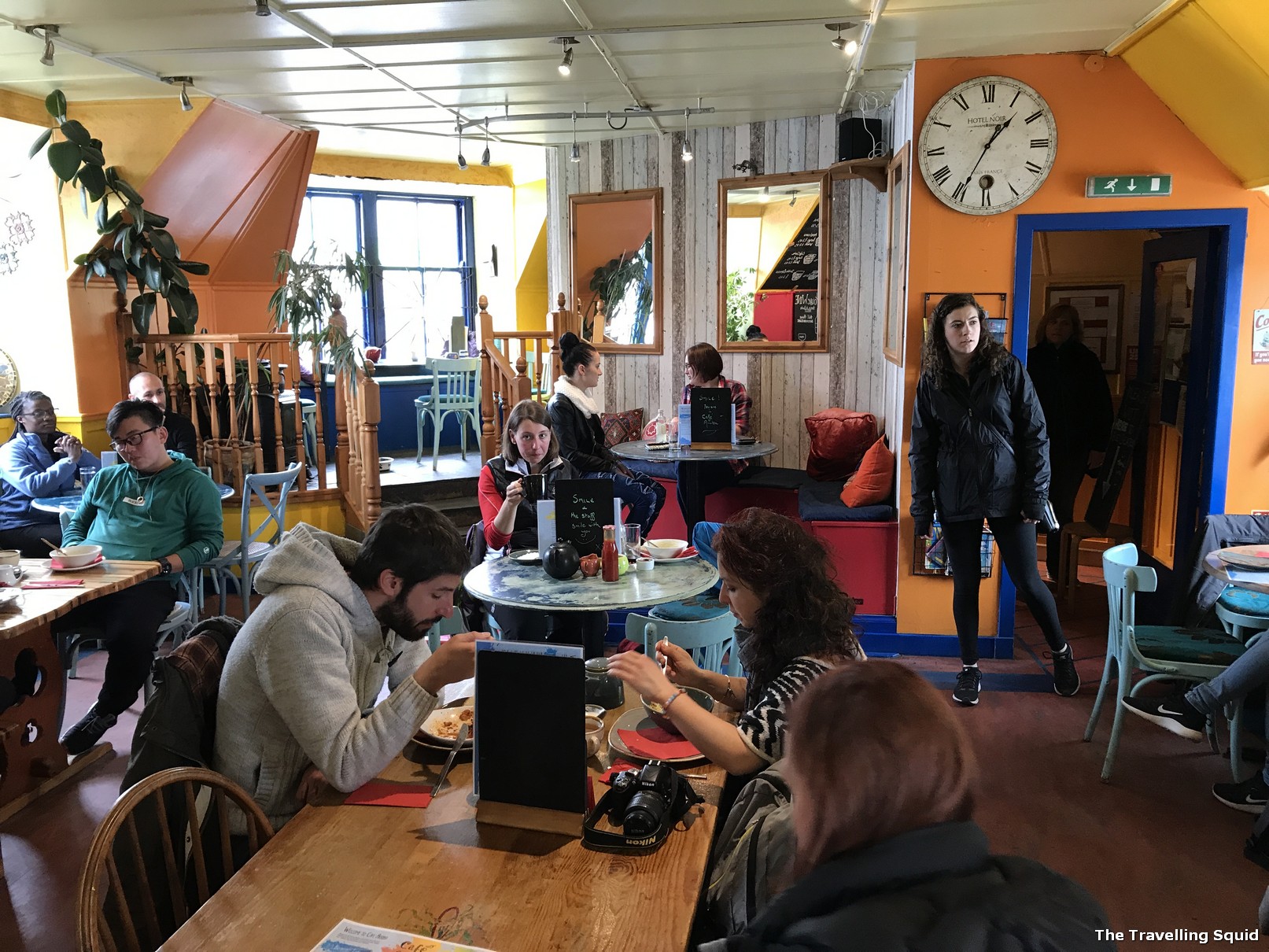 Cafe Arriba was by far the best eating place we had visited in Portree. The other two – L'incontro and Chuculin were good restaurants, but the service wasn't great. In Cafe Arriba, the staff were quite prompt. The moment I stepped in, I loved the place. The walls were painted in a different colour (which were bright and complementary) and there were little interesting knickknacks lining the walls. What made it cool was the specials menu, which was written on the wall. (If you want to avoid intense glances try to avoid sitting there.)
The Drinks
Friend S and I ordered a tea and coffee respectively. They were pretty decent. I really liked the quaint little teapot that came with the cup of tea, and the randomly painted table.
There was a wide range of tea options – think rooibos, camomile, peppermint, sweet chai, earl grey and the usual breakfast tea. It cost £2.10 for the breakfast tea and £2.25 for the others. The cappuccino was £2.95 for a large cup , and £2.25 for a regular one.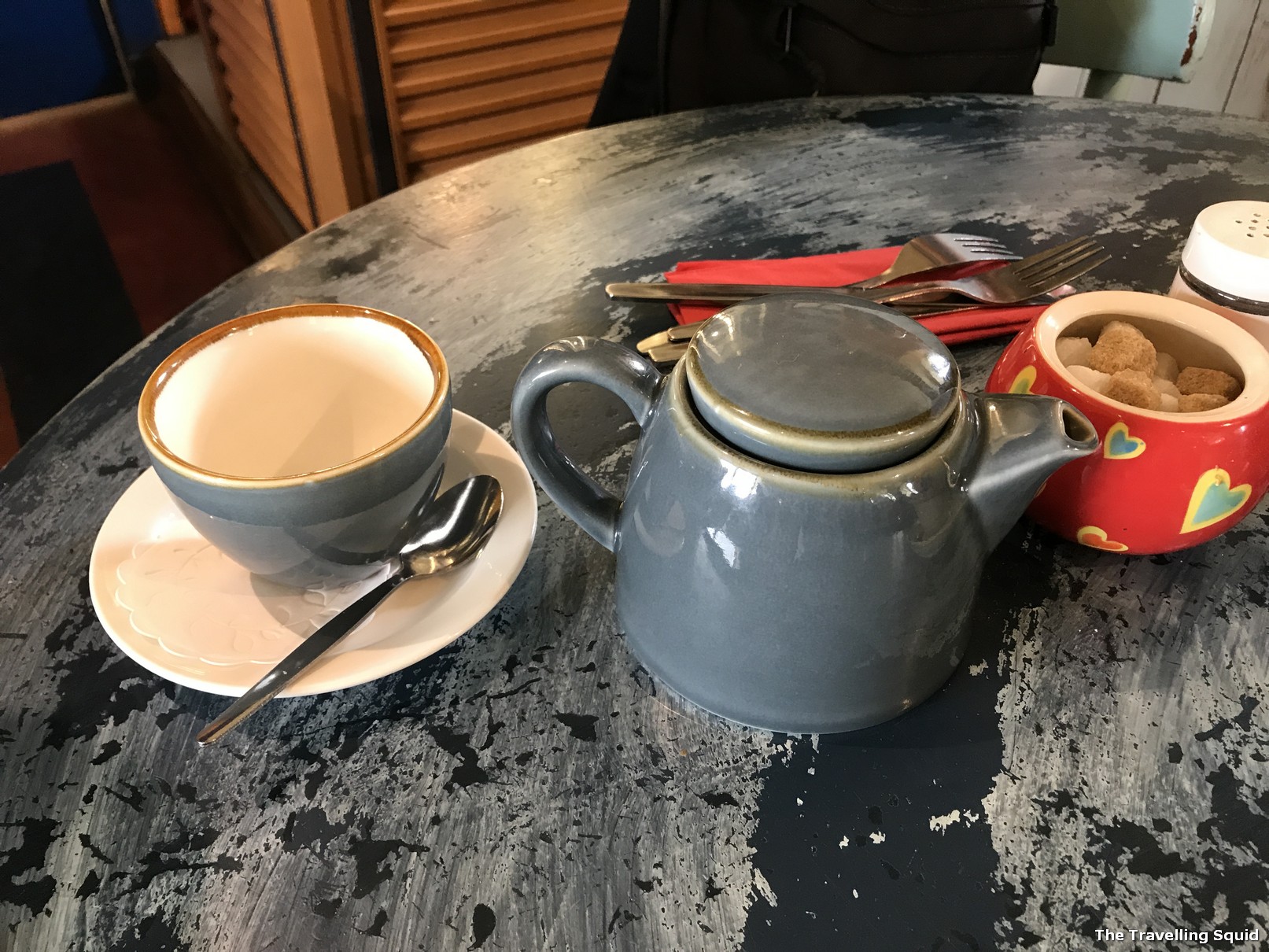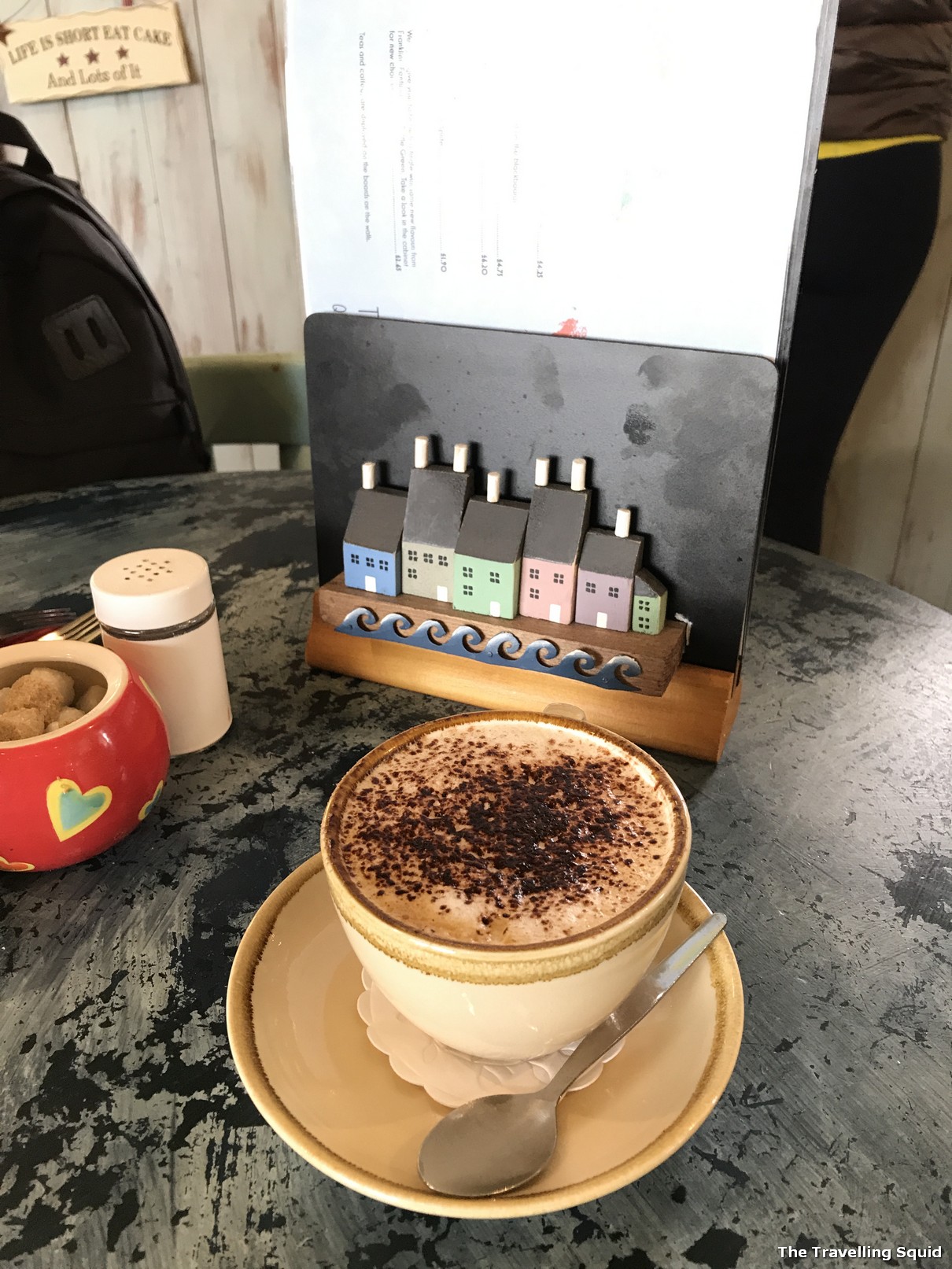 The Food
Friend S ordered a BBQ pork burger on a soft bun with a side of spicy fries. I think it was Cafe Arriba's special. It cost £11.25. It was not bad and I enjoyed the spicy fries.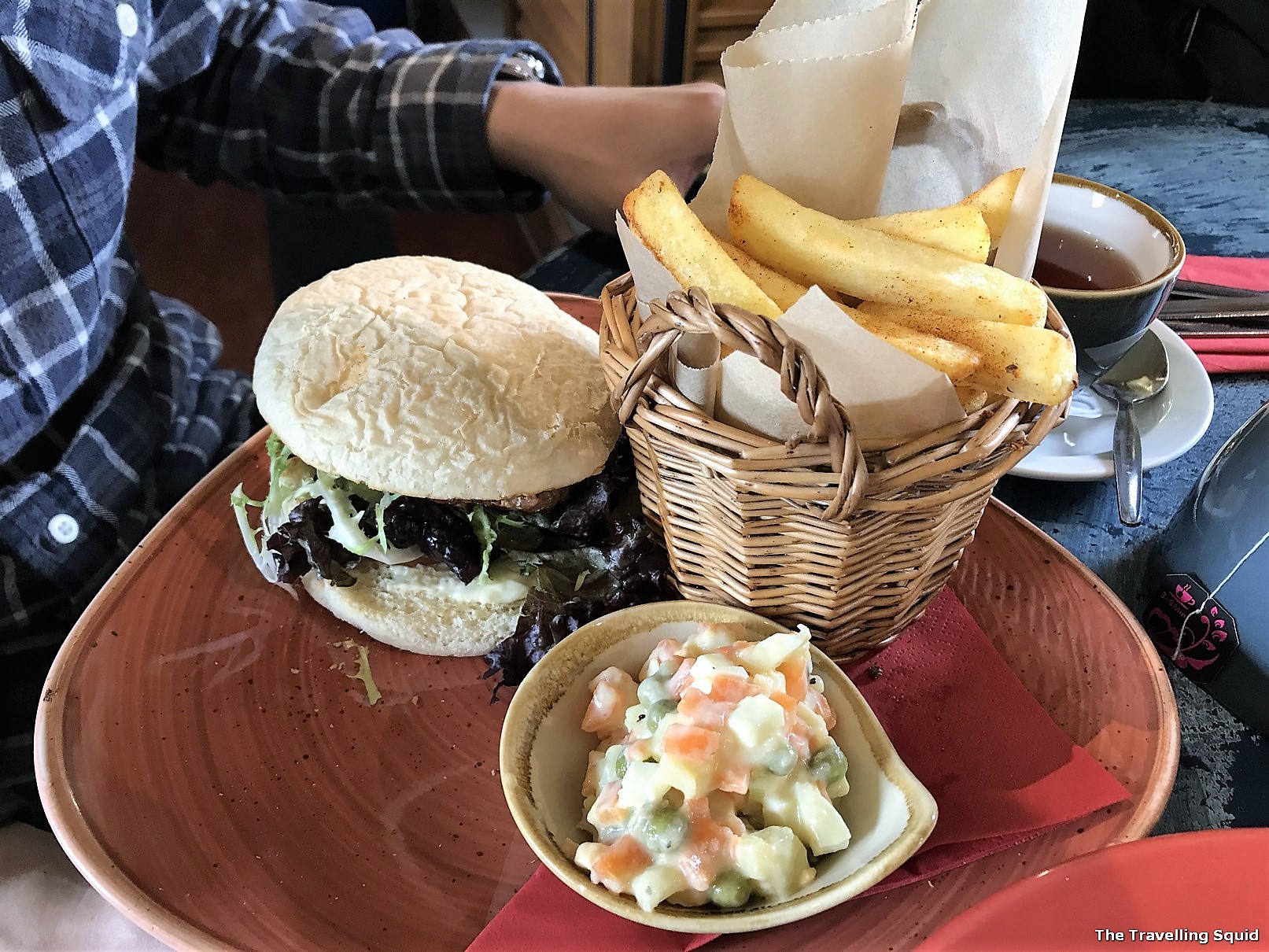 I wanted to cut down on my meat intake, so I decided to go with a vegetarian option – which might actually not be great for me, an omnivore. But objectively, I thought the pairing of the mushroom stroganoff and basmati rice was complementary. It would have been great with a few slices of beef in there. It costs £8.95.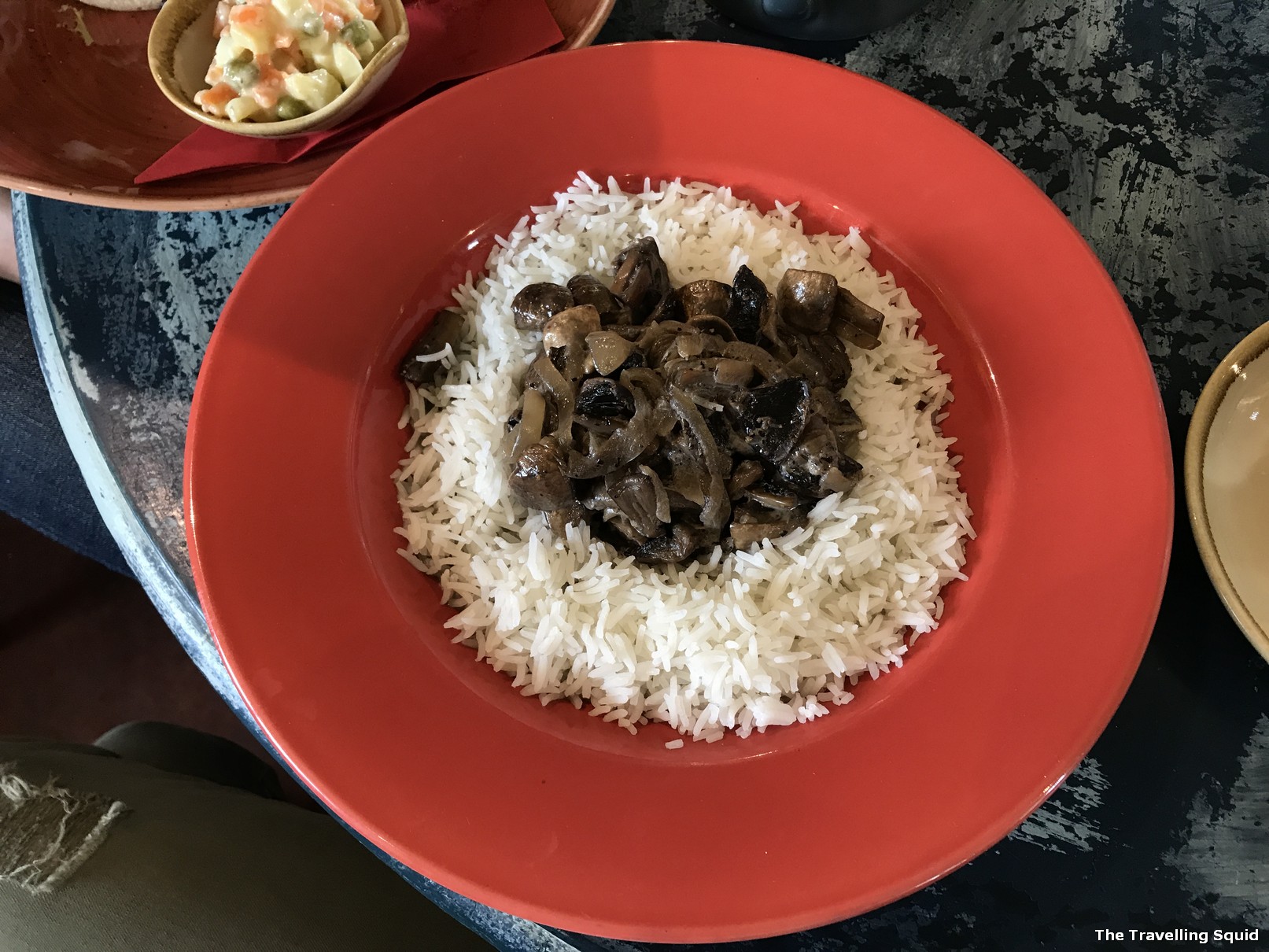 The Ambience
As shared earlier, the food and drinks were good, but it wasn't the X-factor of this place. It was the ambience. I must admit that the loch in Portree looks really beautiful and serene, but when you look at it through the bay windows of Cafe Arriba, it's a three (upon three) -star view. : )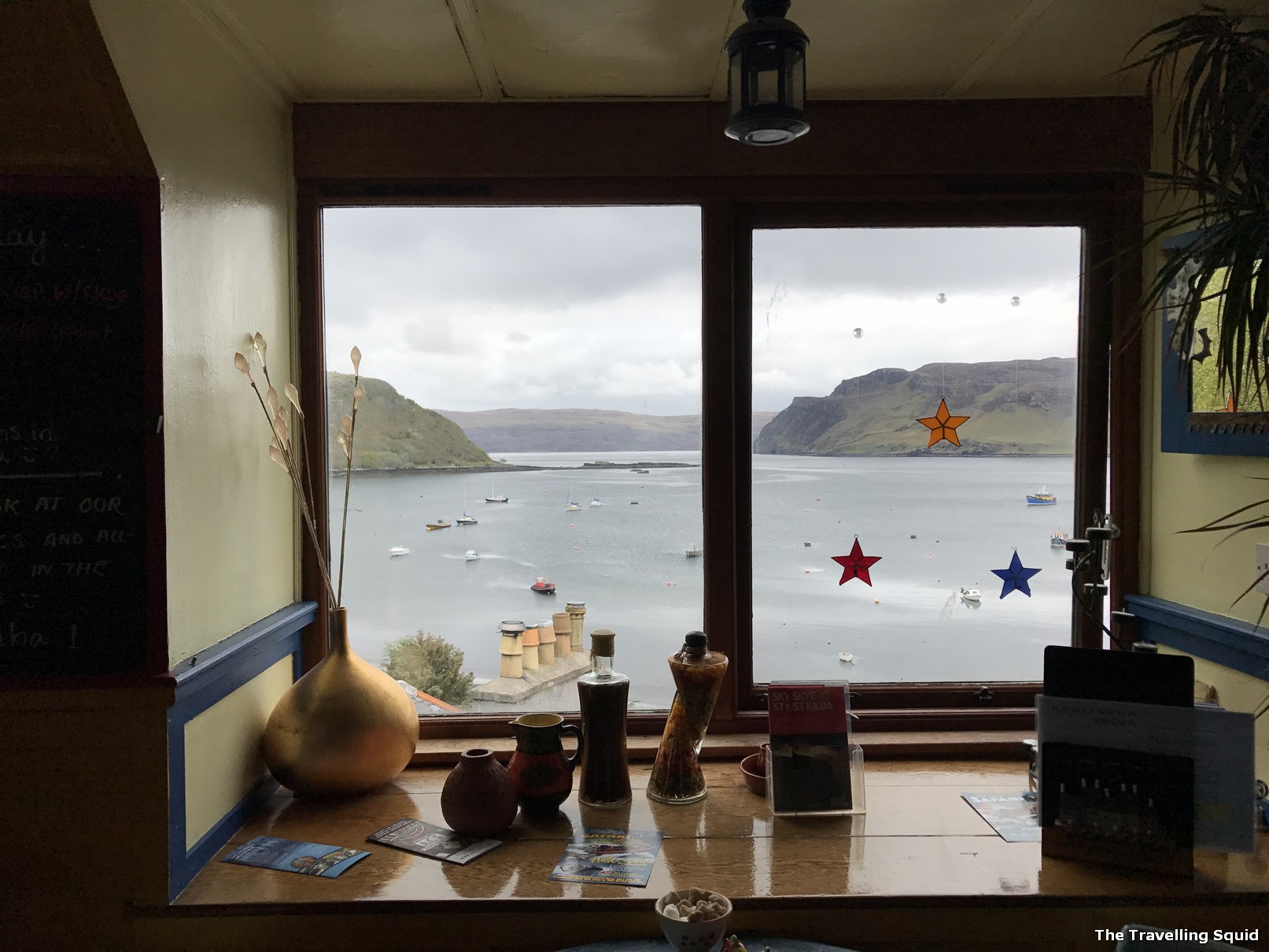 The Toilet
Did I mention the toilet? It took me a while to figure out that it's actually a sitting one instead of a squatting one. It's an out of the world experience. You have to use the toilet when you're there.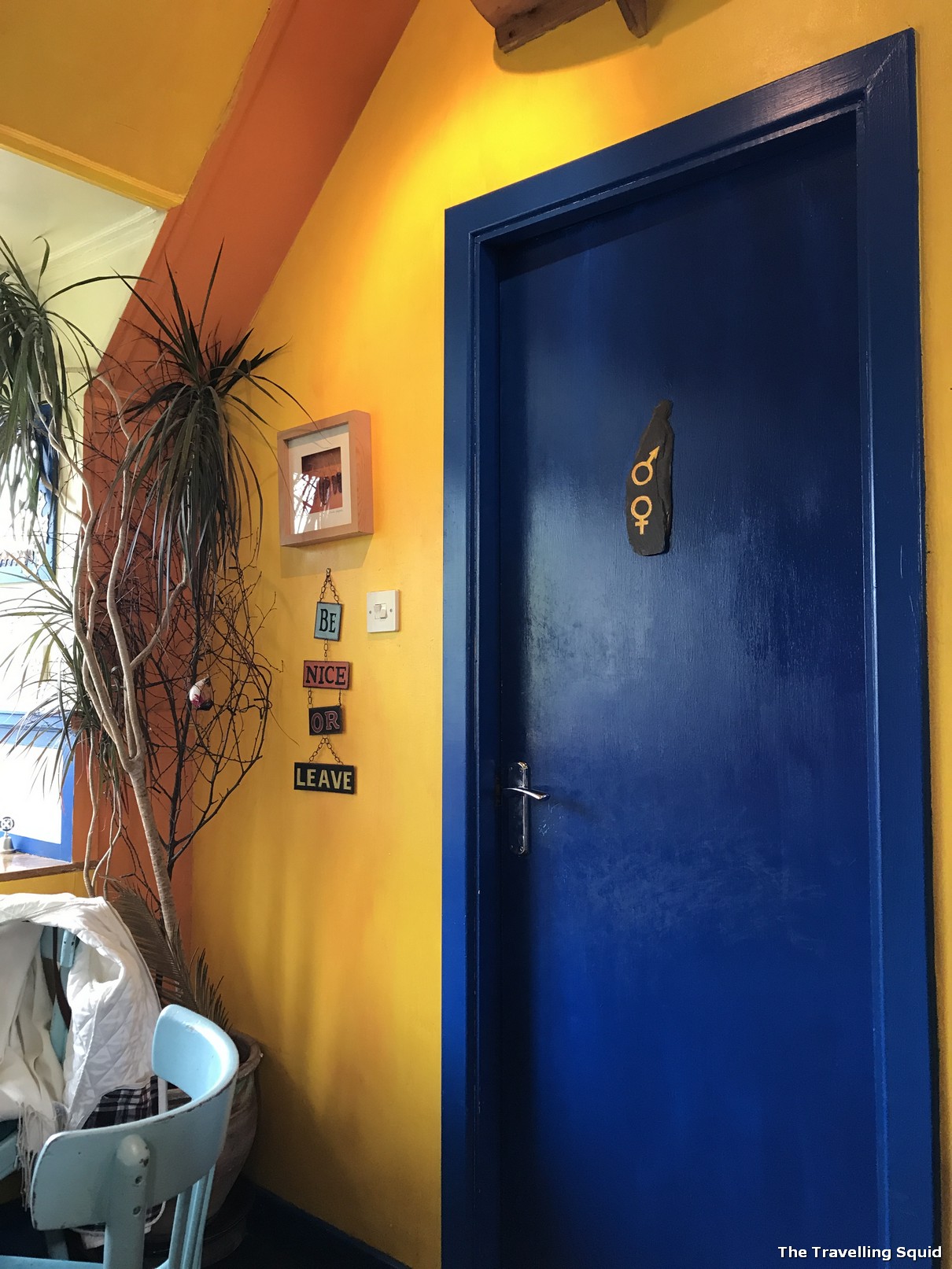 The Travelling Squid's Take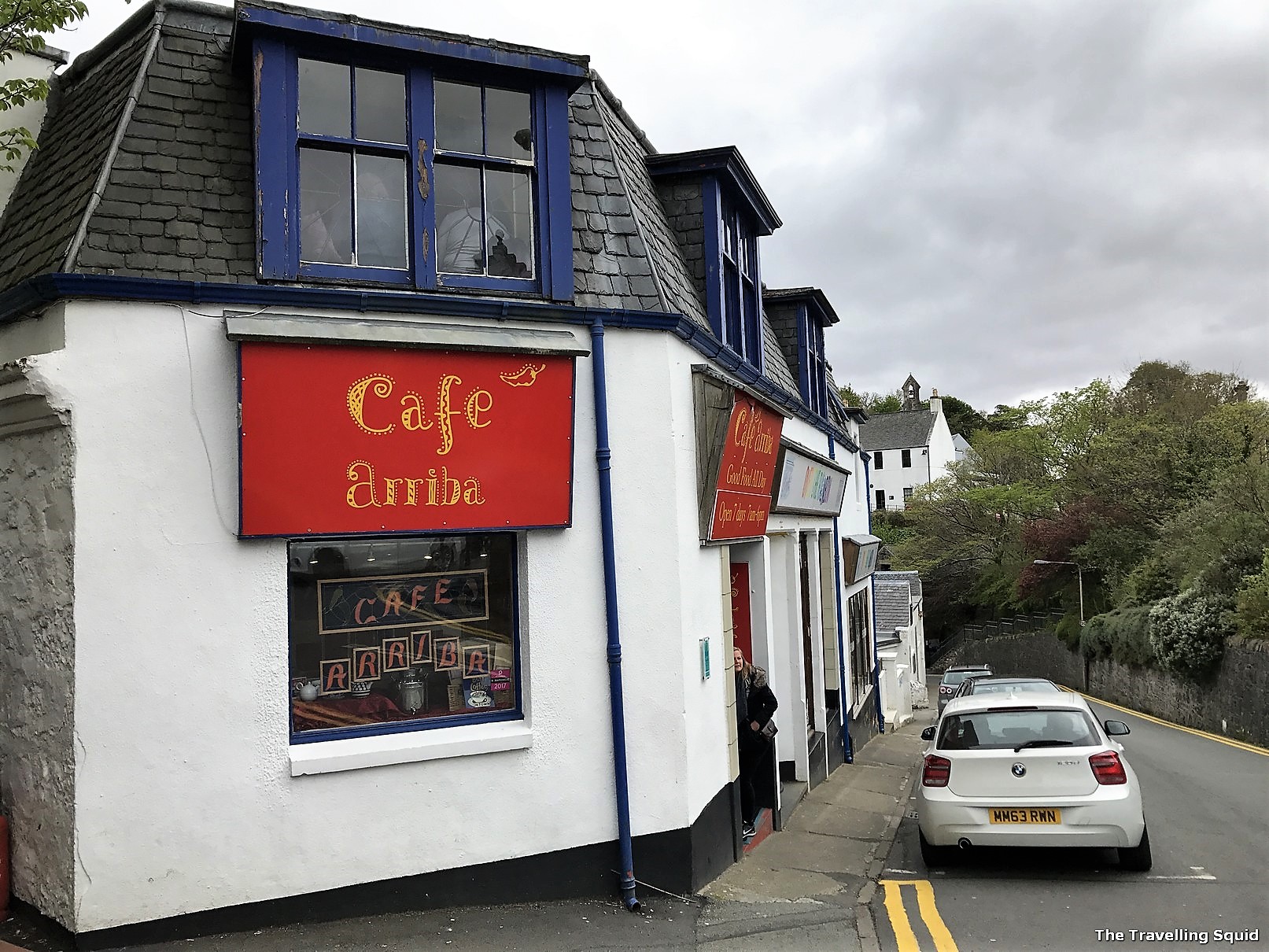 I personally enjoyed Cafe Arriba in Portree Isle of Skye because of its quirkiness and character. It seemed that a lot of thought went into the design of this somewhat haphazard cafe, but the little details blended together in a seamless way. It's a must-visit if you are in Portree, and I urge you to visit the toilet (even if there isn't a strong need to go).
* * *
Cafe Arriba in Portree Isle of Skye