Is the Cuillin Special Protection Area worth a visit?
While we were in Skye in summer, we visited a part of the Cuillin Special Protection area. According to the signboard, it's called Tir Nan Iolaire (Land of Eages), a place where bird-watching, specifically, Golden Eagles is recommended. (While we did not spot any eagles, we have tried to remain objective in our review of the place ;).  We were on our way back to Portree from Carbost, after visiting the Talisker Distillery and decided to stop by. Is the Cuillin Special Protection Area worth a visit? Before we continue, here is some background.
So what are the Cuillin Mountains?
According to resource guide Isle of Sky.com, two Cuillin ranges dominate the landscape on Skye: the Black Cuillin and the Red Cuillin separated by Glen Sligachan. The ridge of the Black Cuillin is the UK's most challenging mountain range. Over 11 kilometres long and above 3,000 feet in places, the ridge contains 11 Munros (peak of a height over 3,000 feet (914 m)) and 16 other summits. The highest point is Sgurr Alasdair at 3,254.59 feet. The gentler, rounded Red Cuillin are popular with hillwalkers, the highest point being Glamaig, a 2,543-foot Corbett (between 2,500 and 3,000 feet (762.0 and 914.4 m) high.
Unlike Glencoe where it was sunny and there were lovely landscapes in exchange for the hard work of working uphill, the view before us was mostly rock, stones and a rather dry river. But looking back, the photos have shown this place to be quite interesting. I urge you to take a look at this video (it's probably taken during the non-summer months) and the river is at its full strength. Compare that to the photos to follow.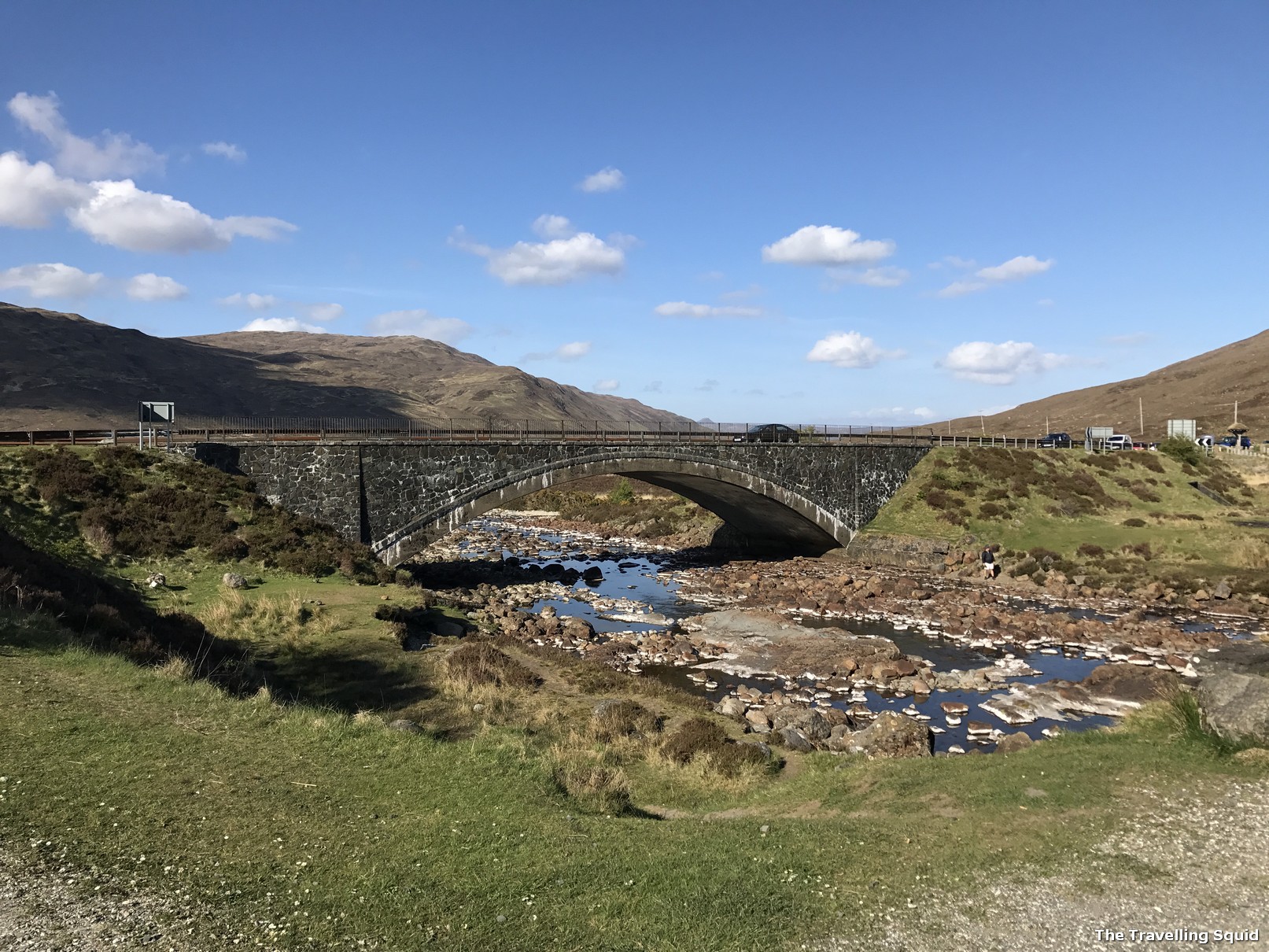 I soon gave after the summer sun continued to bear down on us. (Actually to be honest, I didn't want to dirty my new pair of Clark shoes.) But here are some photos. there's a trail leading away from the collection of pile-up stones. According to a fellow traveller, it's a stone to mark that you will be back again.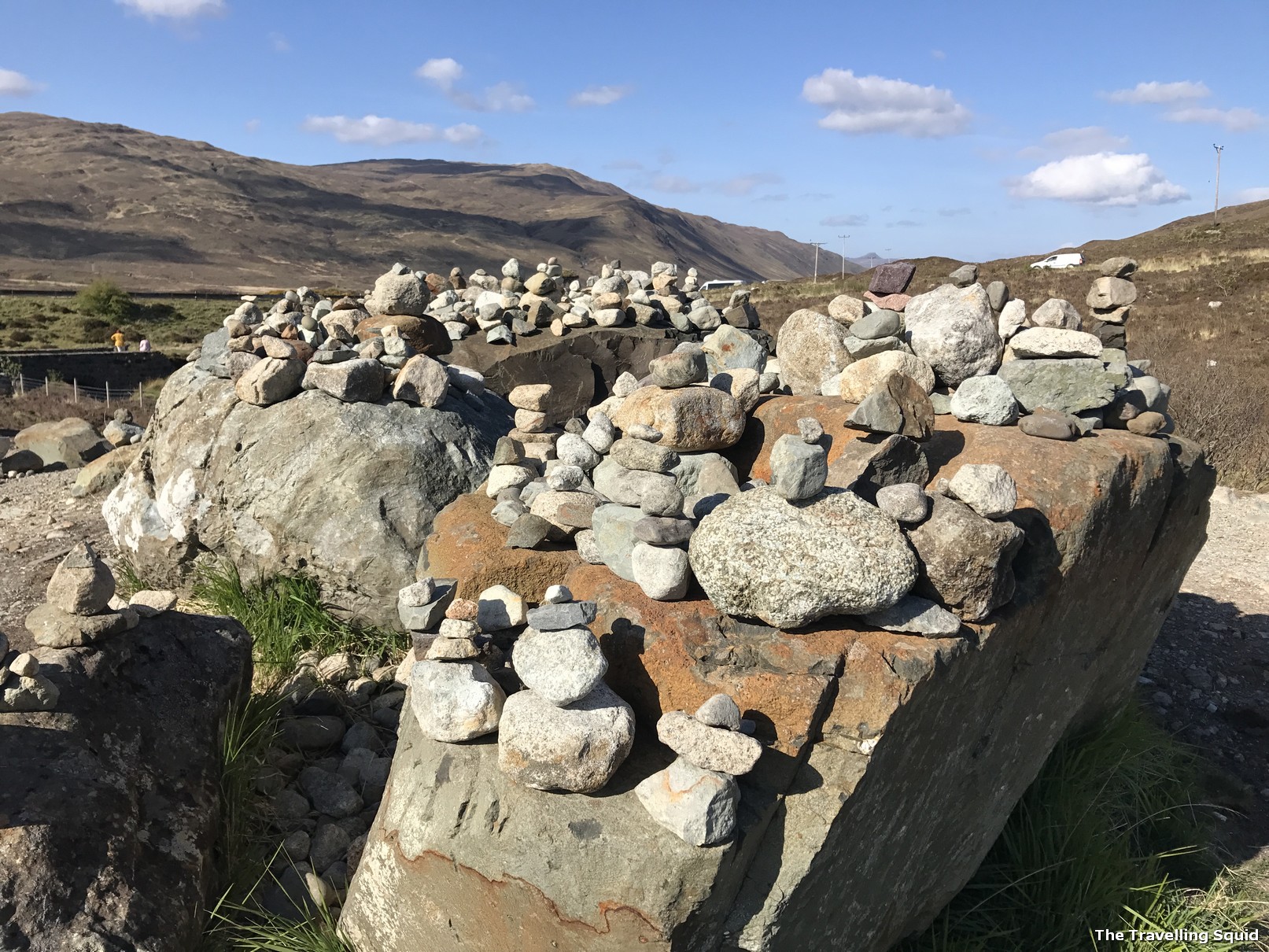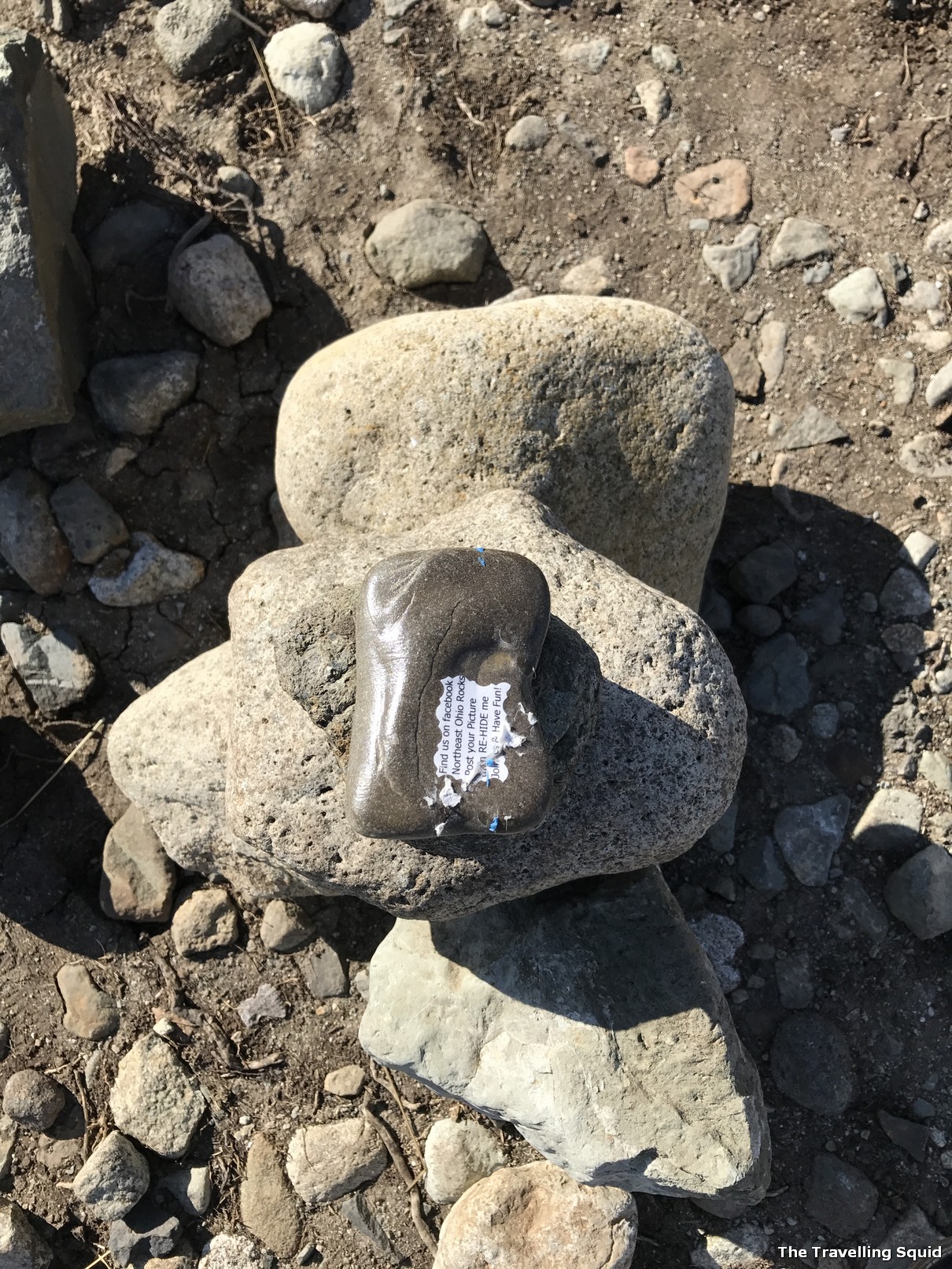 The Tir Nan IolIaire is known as a place to spot Golden Eagles. That said, we saw none when we were there. And none of the plants and animals in the picture below too. We did look quite hard around us!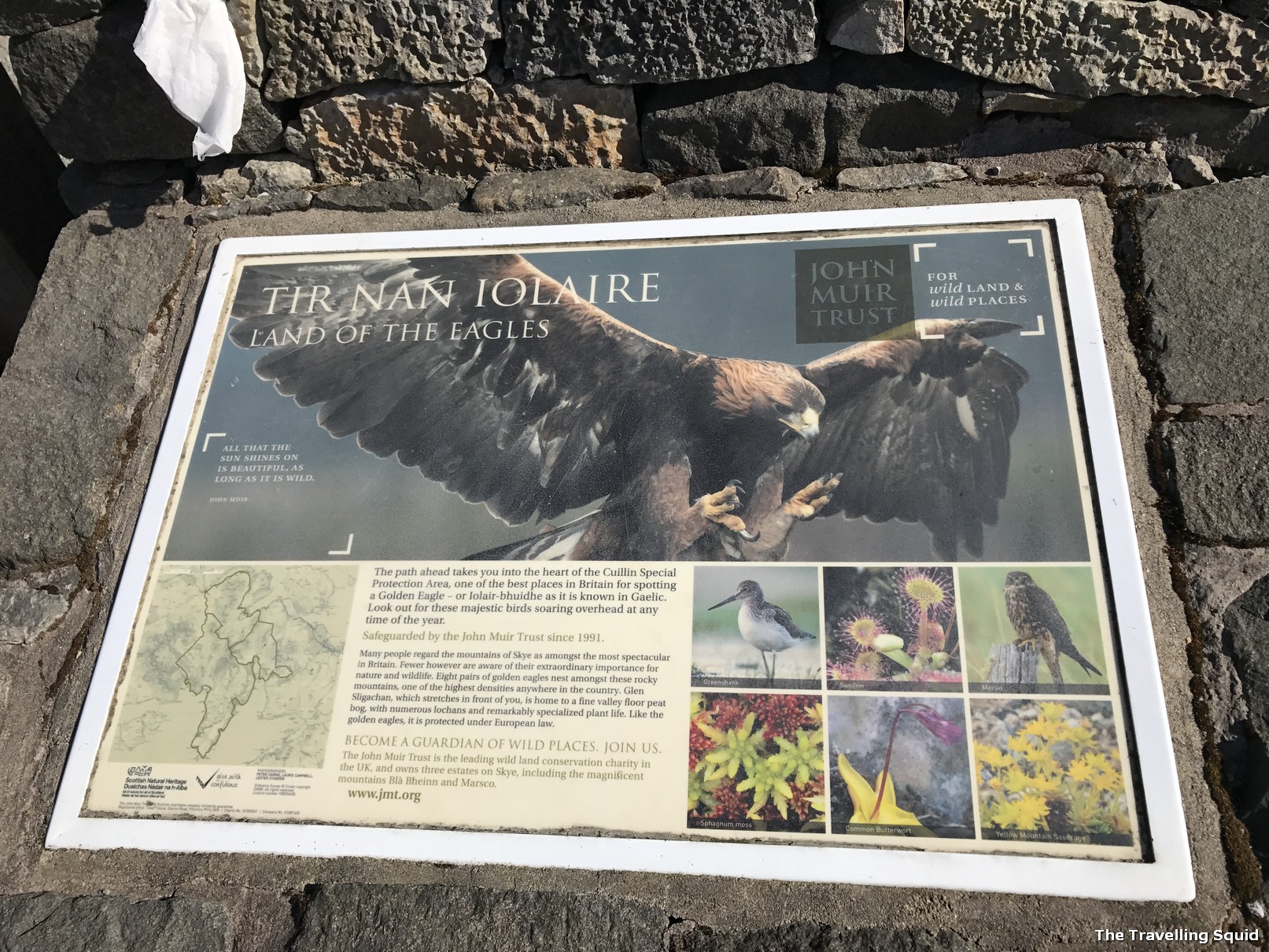 River almost dried up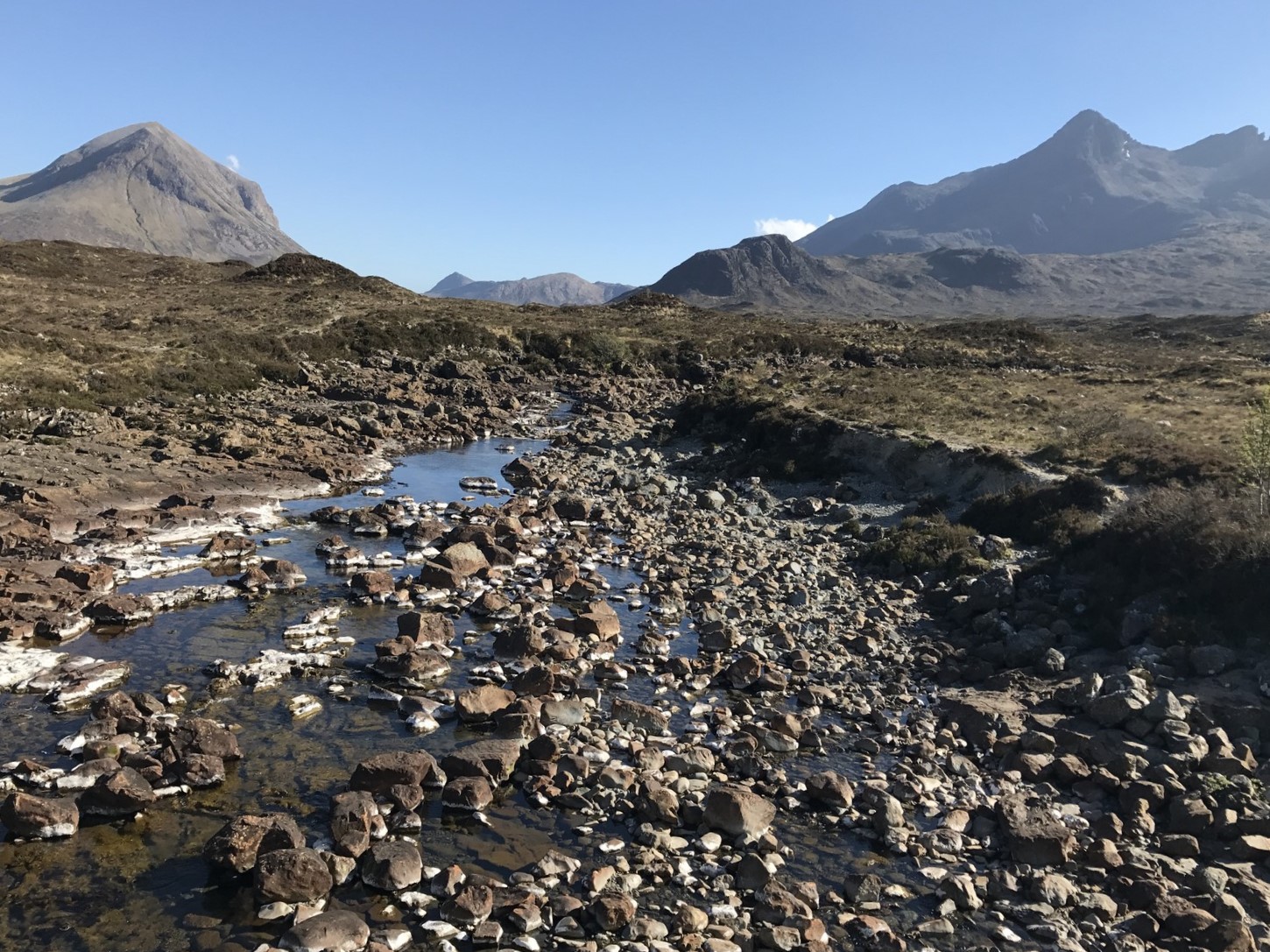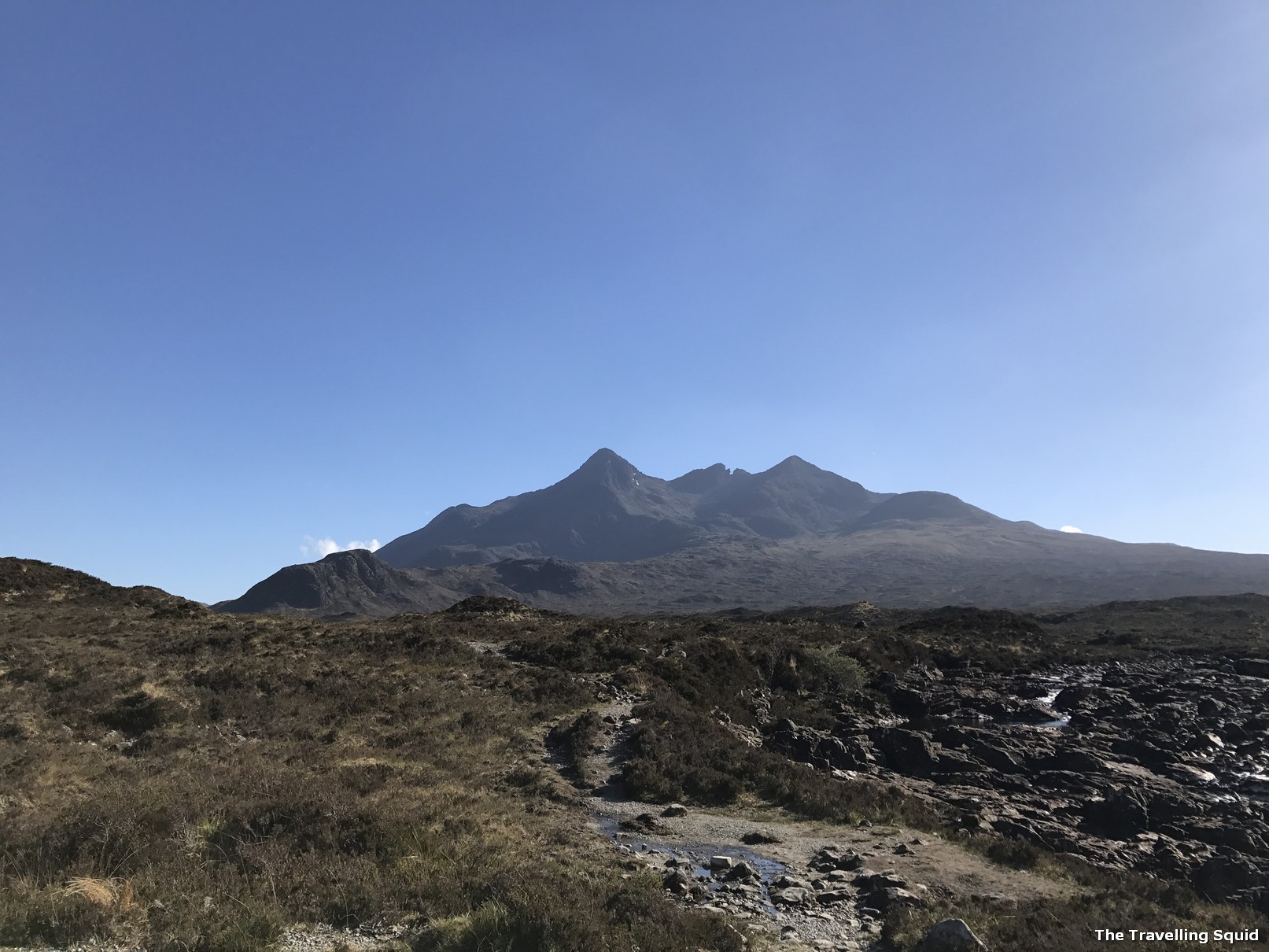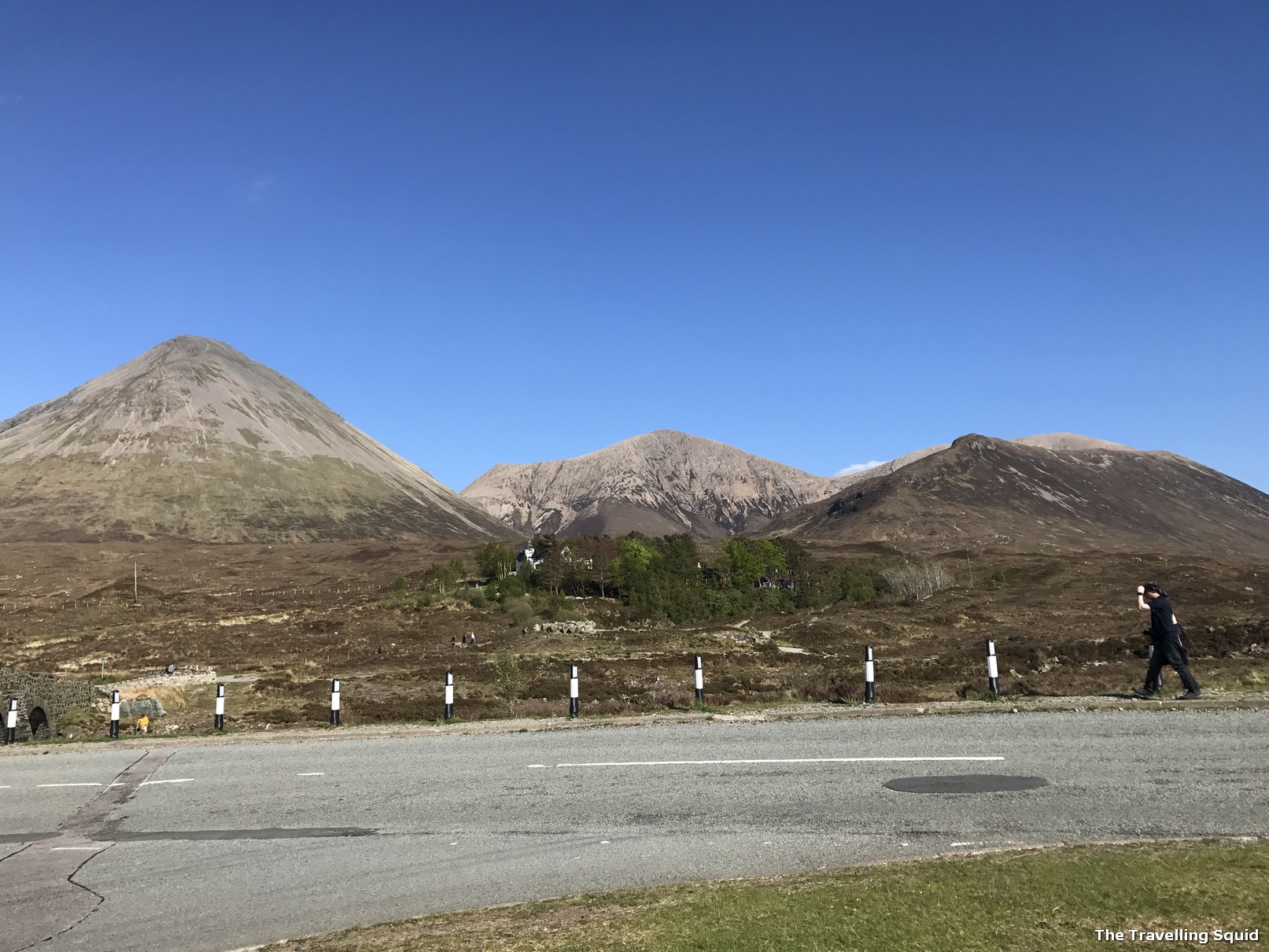 The Travelling Squid's Take
Is the Cuillin Special Protection Area worth a visit? I'd say yes if you have the time. But there are several places that you should prioritise, such Quiraing and The Old Man of Storr. If you have time, and are on the way back from visiting Talisker in Carbost to Portree, it's worth a stop. You may possibly not find that Golden Eagle, but take a chance to appreciate the Cuillin Mountains, one of the UK's most challenging mountain range. If you're in summer, picture the river in full force, gushing with the ice melting from the high mountain ranges above.