Review of Hotel Xenia near Earls Court London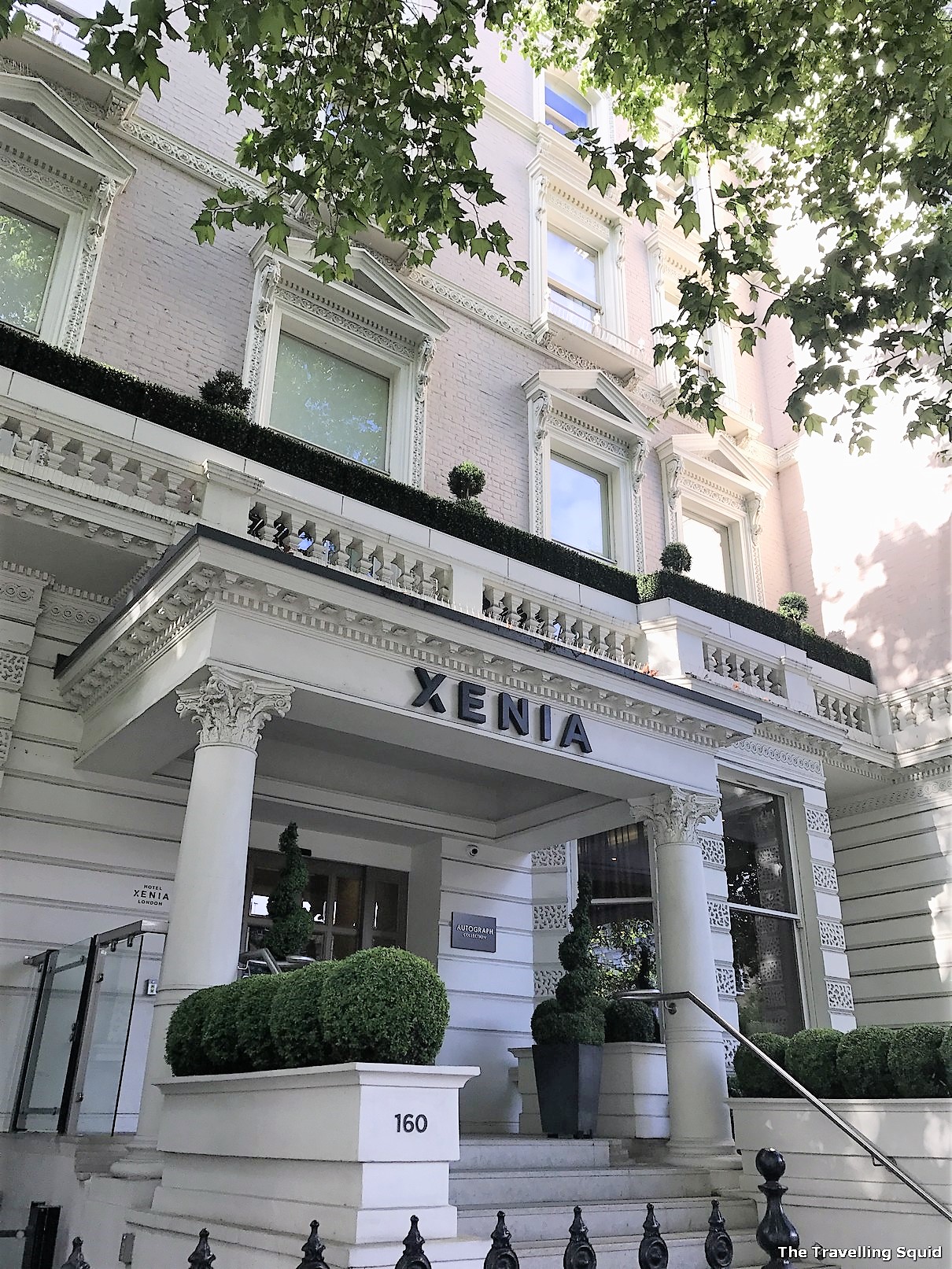 Hotel Xenia near Earls Court London first took me by surprise. When I first stepped into the lobby, I was greeted by velvet Victorian looking furniture, marble floors and chandeliers which line the ceiling. I thought that Friend S had booked a super expensive hotel and was about to express my concern about the price that was paid. But I didn't have to worry. Once I got to the room, I knew why.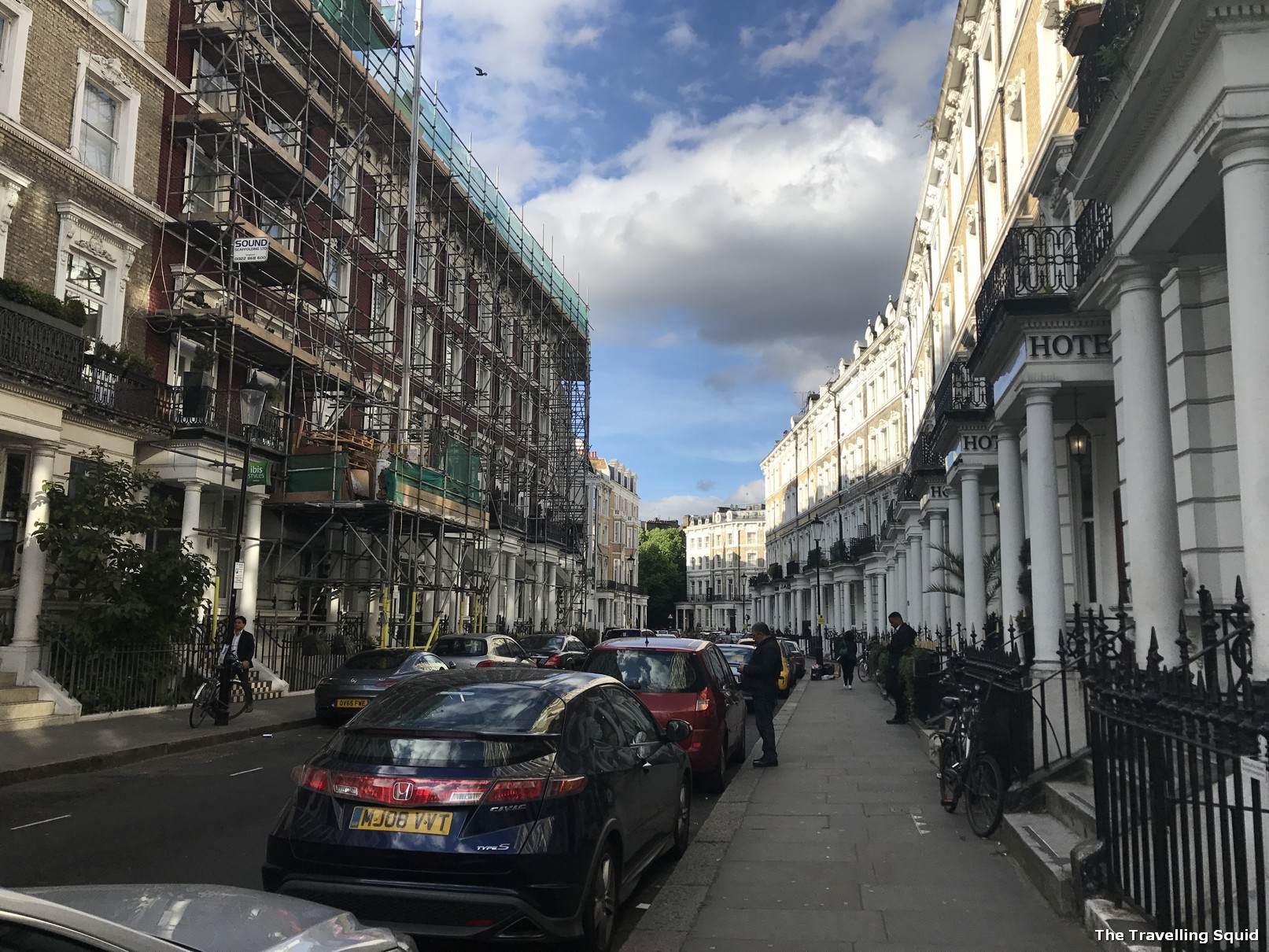 Location
Hotel Xenia is a 10 minute walk from Earls Court London, which is a pretty good location, especially if you are coming from or going to the airport thereafter. As we planned to take the Gatwick Express from the airport, Friend S thought it would be more convenient to book a Hotel in West London, which was located nearer to the airport, as compared to the earlier accommodation we booked in Holborn.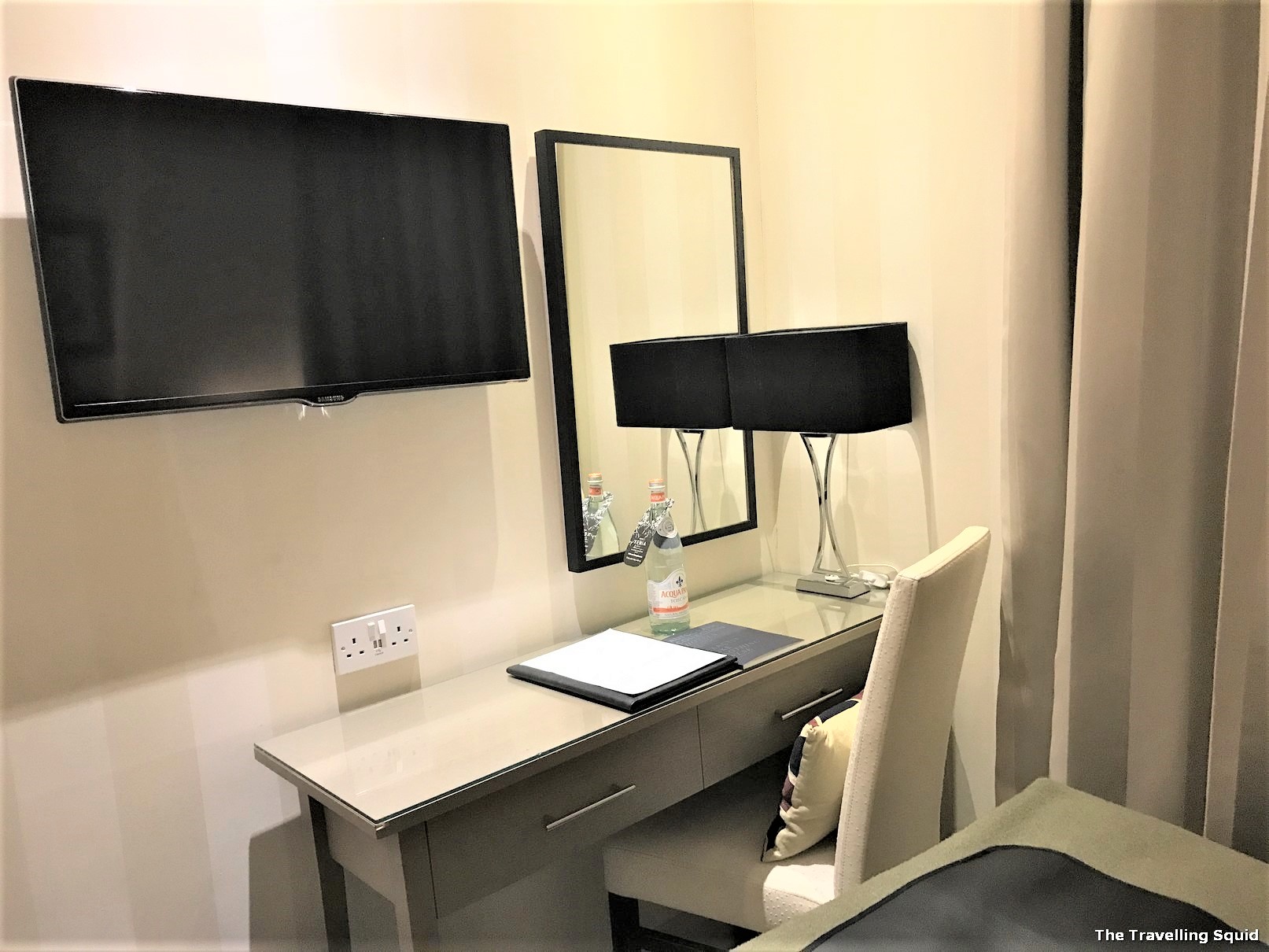 Is it value for money?
Hotel Xenia set us back by SGD200, which was a pretty decent price, comparable with the serviced apartment that we booked in Citadines in Holborn. That was SGD170 a night, across five nights. That said I don't think I could live in Hotel Xenia for more than two nights, as the room was tiny. With our big suitcases, Friend S and I couldn't help but knock into each other from time to time. We also had to climb over the bed to get to the bathroom, if our suitcases were open. While space was a challenge, the room was pretty high-tech; lights and temperature could be controlled with a tablet by the bedside.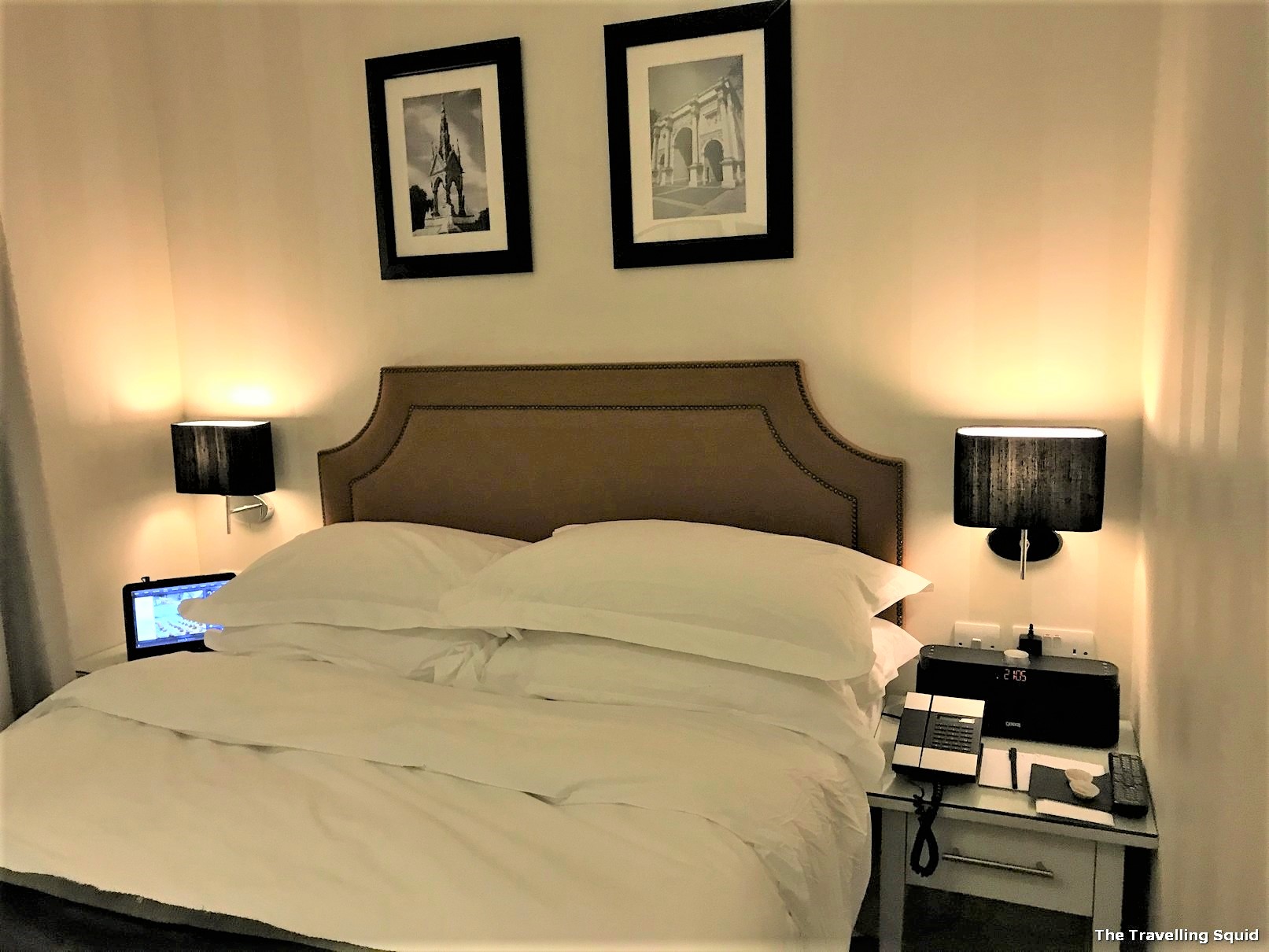 The toilet was pretty standard – it was clean but the plus point was that it came with L'occitane toiletries.
The Travelling Squid's Take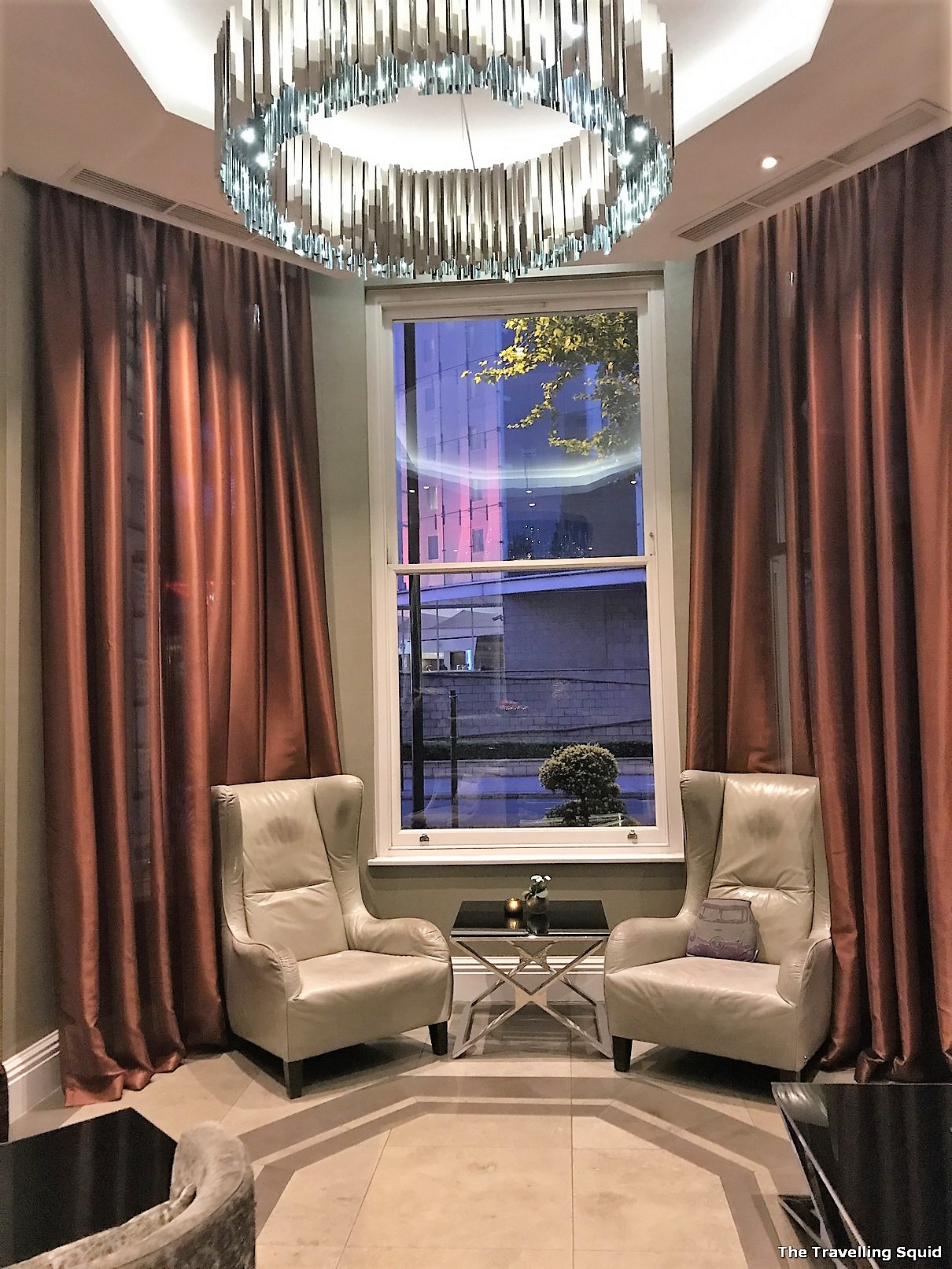 Despite a lavish lobby and L'occitane toiletries, the room felt a tad squeezy for two people with huge suitcases. We were on the last league of our two-week trip in the UK, trying to pack in all our clothes and shopping. The suitcases blocking the passageway of another was quite a hassle. I wouldn't encourage you to stay at Hotel Xenia if you're looking to stay there for more than one night. But if you're travelling alone and are in for a short trip, it's a convenient little place. Enjoy!