Review: Vietnamese steamboat in Danang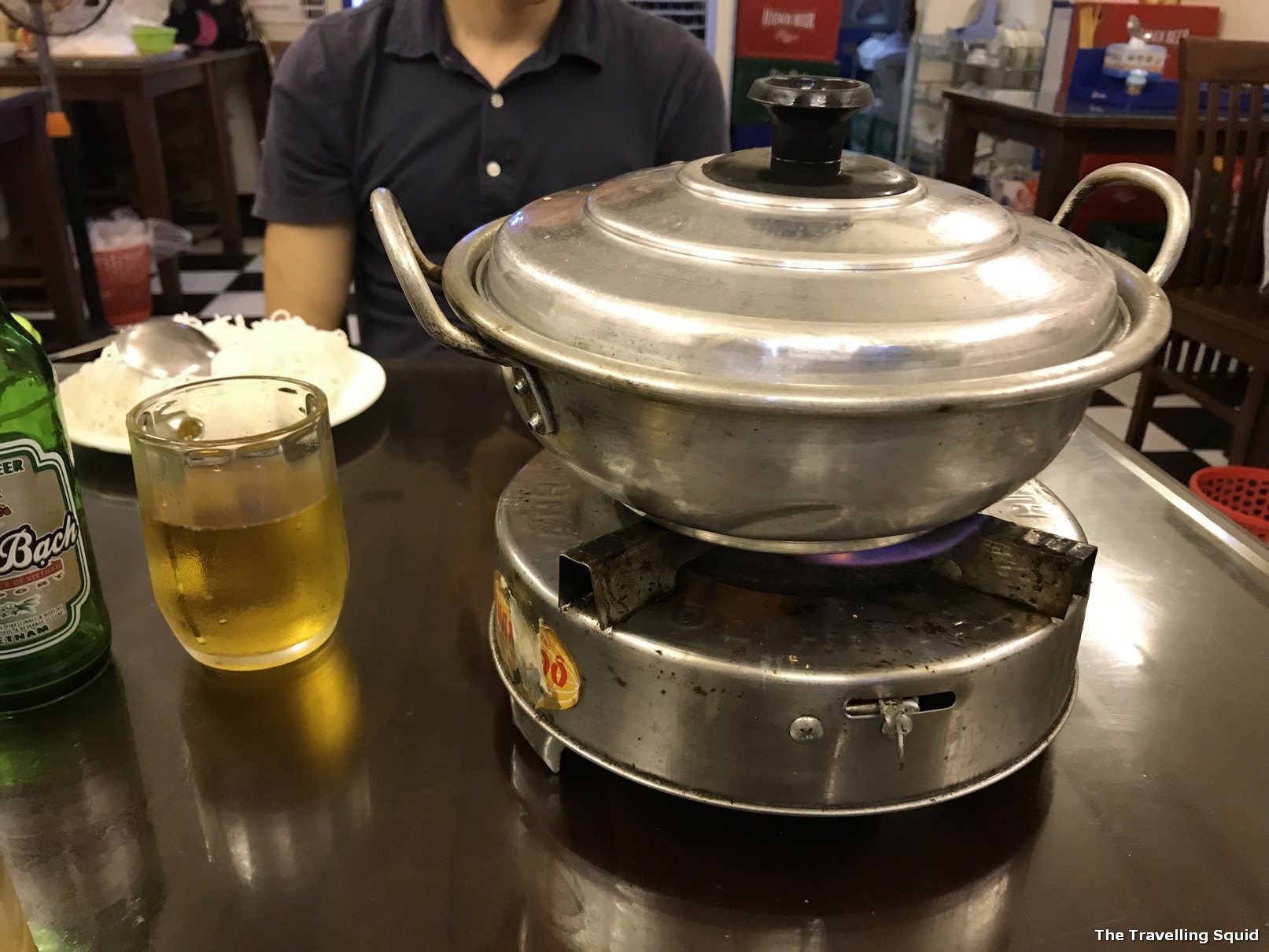 If you're looking for dinner options, I'd recommend that you have Vietnamese steamboat in Danang. Located on the street Tran Quoc Toan, it's less than a 10 minute walk from Avora Hotel. I did not get the restaurant's name unfortunately, but it should be easily located along Tran Quoc Toan, a street with a row of cafes and restaurants. I must caveat that the restaurants here are not the high-end type, but more of the kind that you would find in one's neighbourhood.
The Atmosphere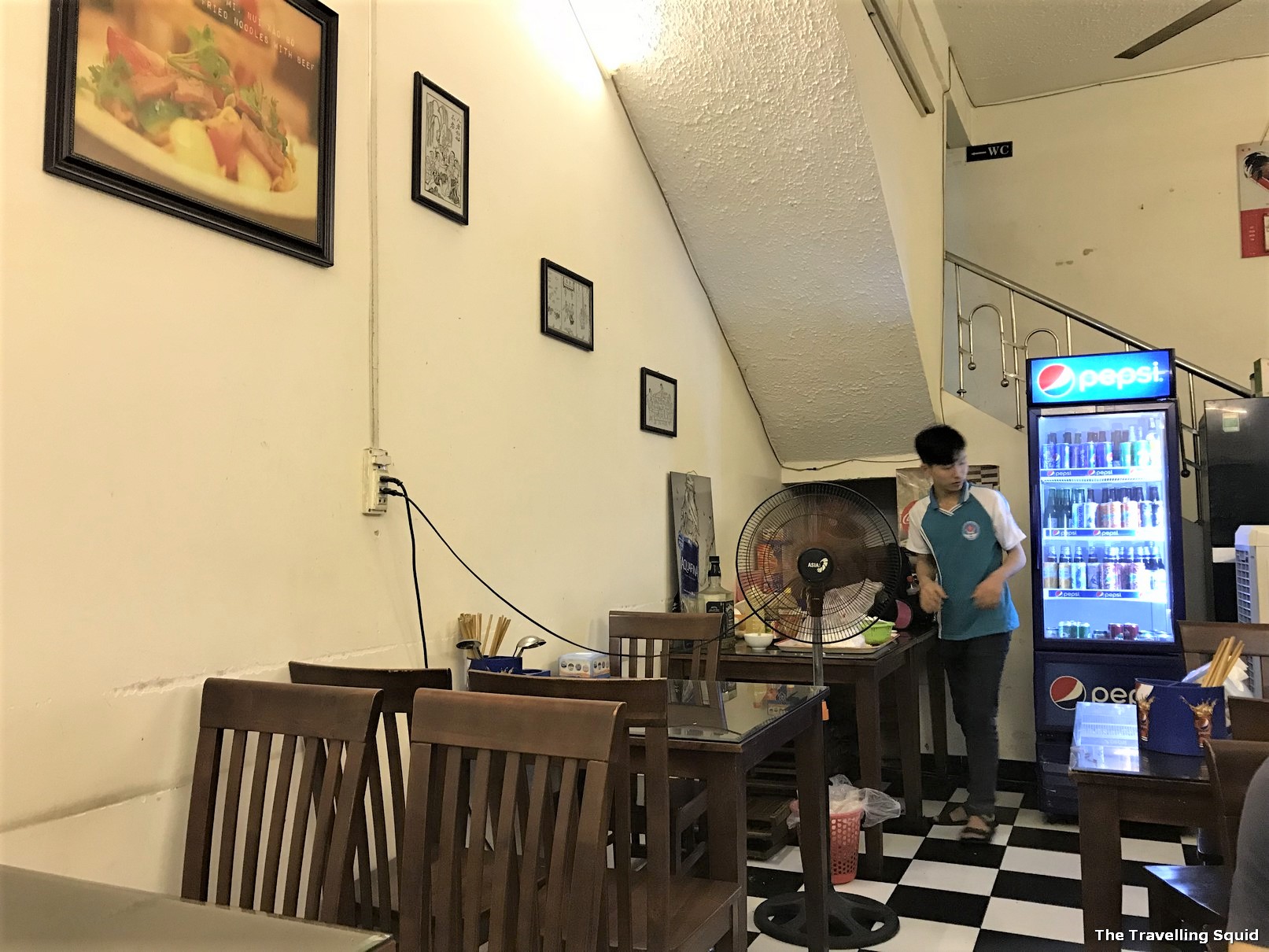 It seems that the owner lived on the top floor of the shophouse, and the lower floors was made into a restaurant for customers. I notice this was also the case for other restaurants in Hue. The restaurant's main clientele was locals, but there were a few Korean tourists patronising it as well. Customers had the option of sitting outside, to take in the night air and people watch. Language wasn't so much of an issue, even though the staff was not as proficient in English – we made do with some hand-gesturing.
The Drinks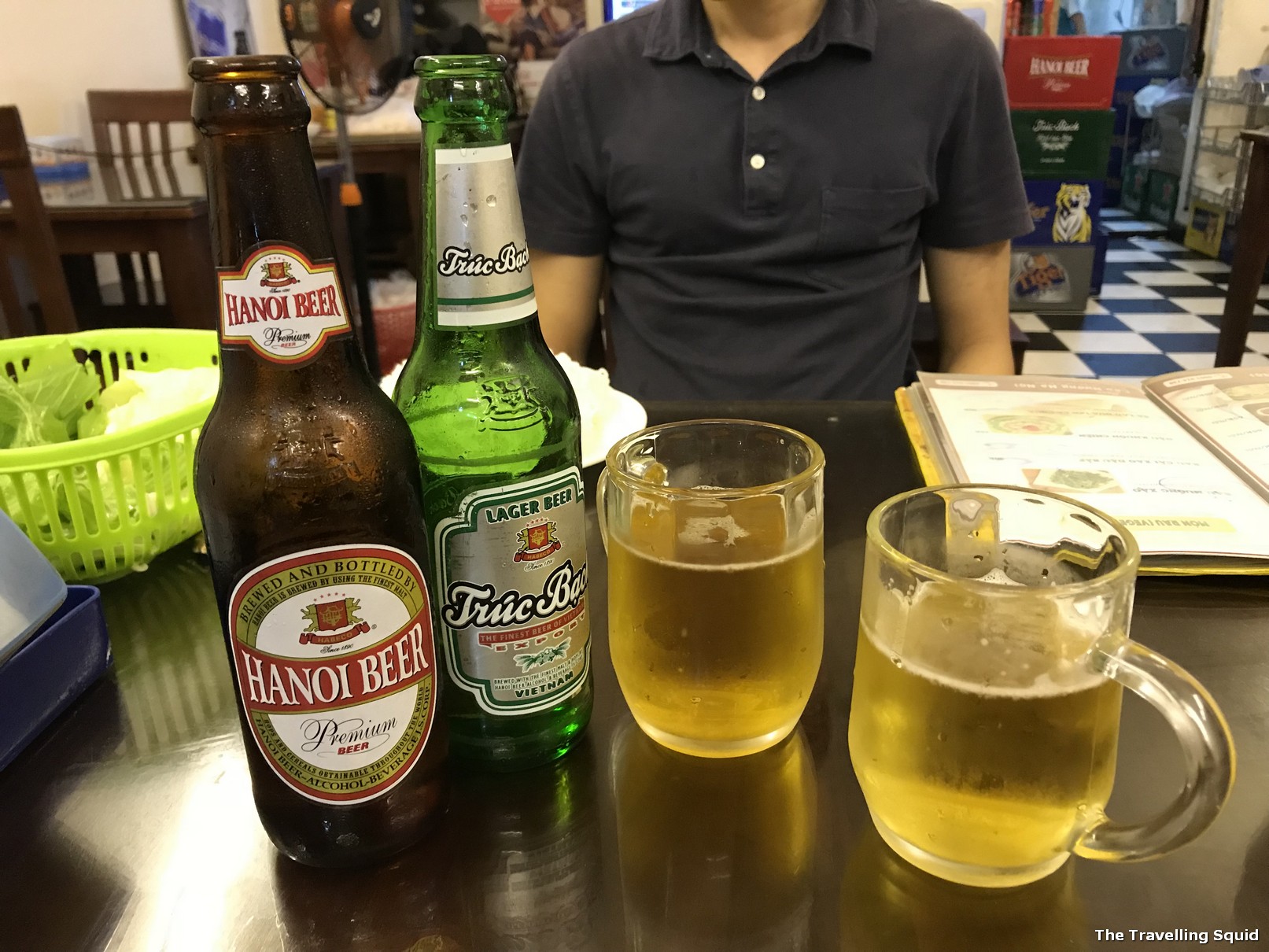 We decided to have a beer, and the owner recommended some local beers to us, which were great. Perhaps it was the novelty of it all, but it tasted really good, quite comparable to Tiger Beer we have in Singapore. It was a good balance of flavour and malt.
The Steamboat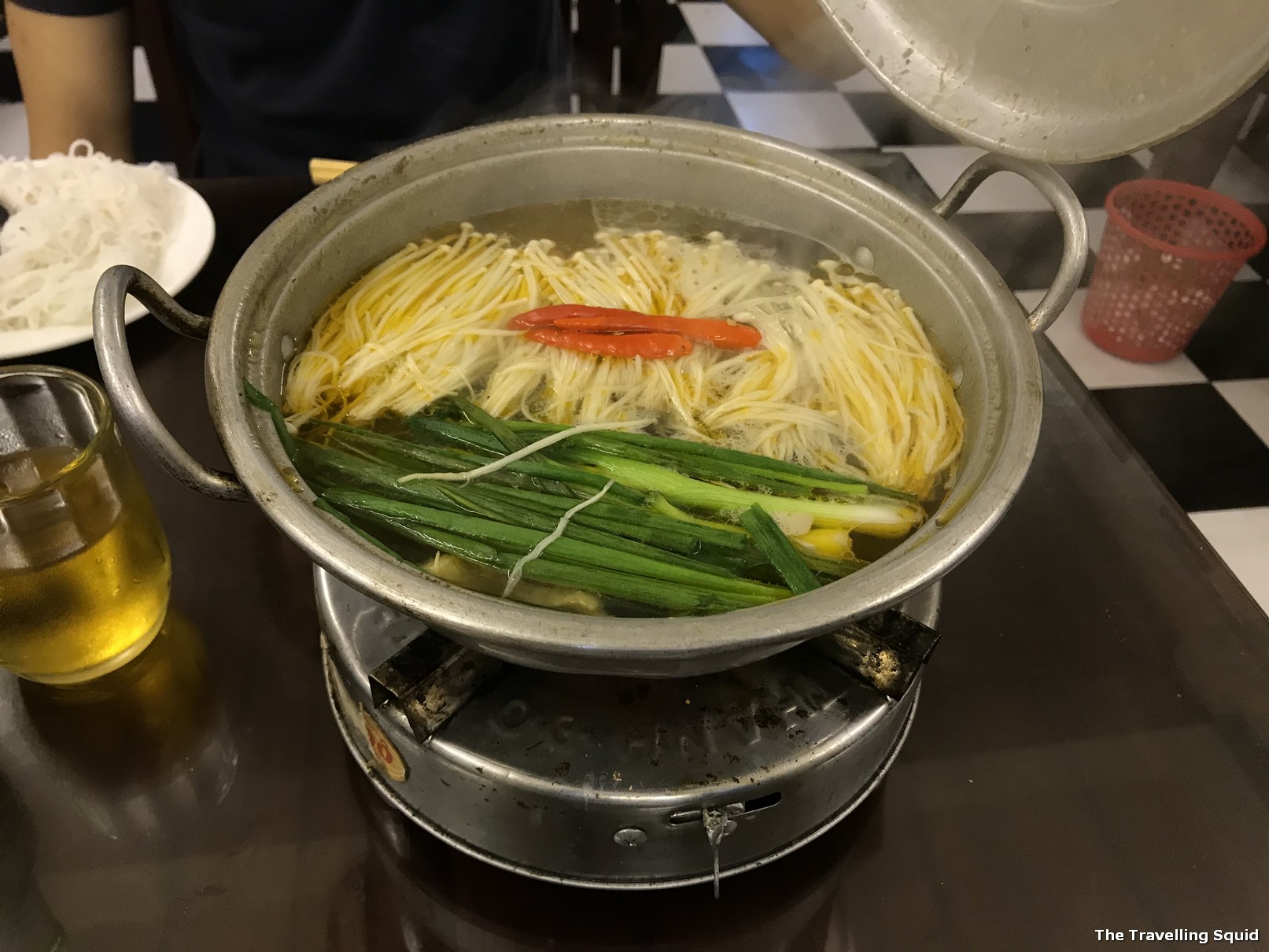 The price of the steamboat wasn't too expensive if I recall – it was less than $10. Friend S and I ordered two, one seafood and one chicken. We were pretty glad that only one steamboat came – the chicken version. The broth tasted similar to the steamboat broth we had in Singapore. Like in all Japanese food, there was a copious amount of vegetables, and some meat and mushrooms. I really enjoyed the generous portion of straw mushrooms and white noodles.
The Travelling Squid's Take
Perhaps, the steamboat reminded us about of comfort food we used to have back at home. It was quite comforting to have something warm to sooth our stomachs after a two plane rides before arriving in Danang. My only concern was that the cooker the restaurant used gave out some sparks when lighted it. But fret not, it should be safe as long as you keep a distance, and avoid putting your face too near the pot. Enjoy!