Visit Pho 29 for good noodle soup in Danang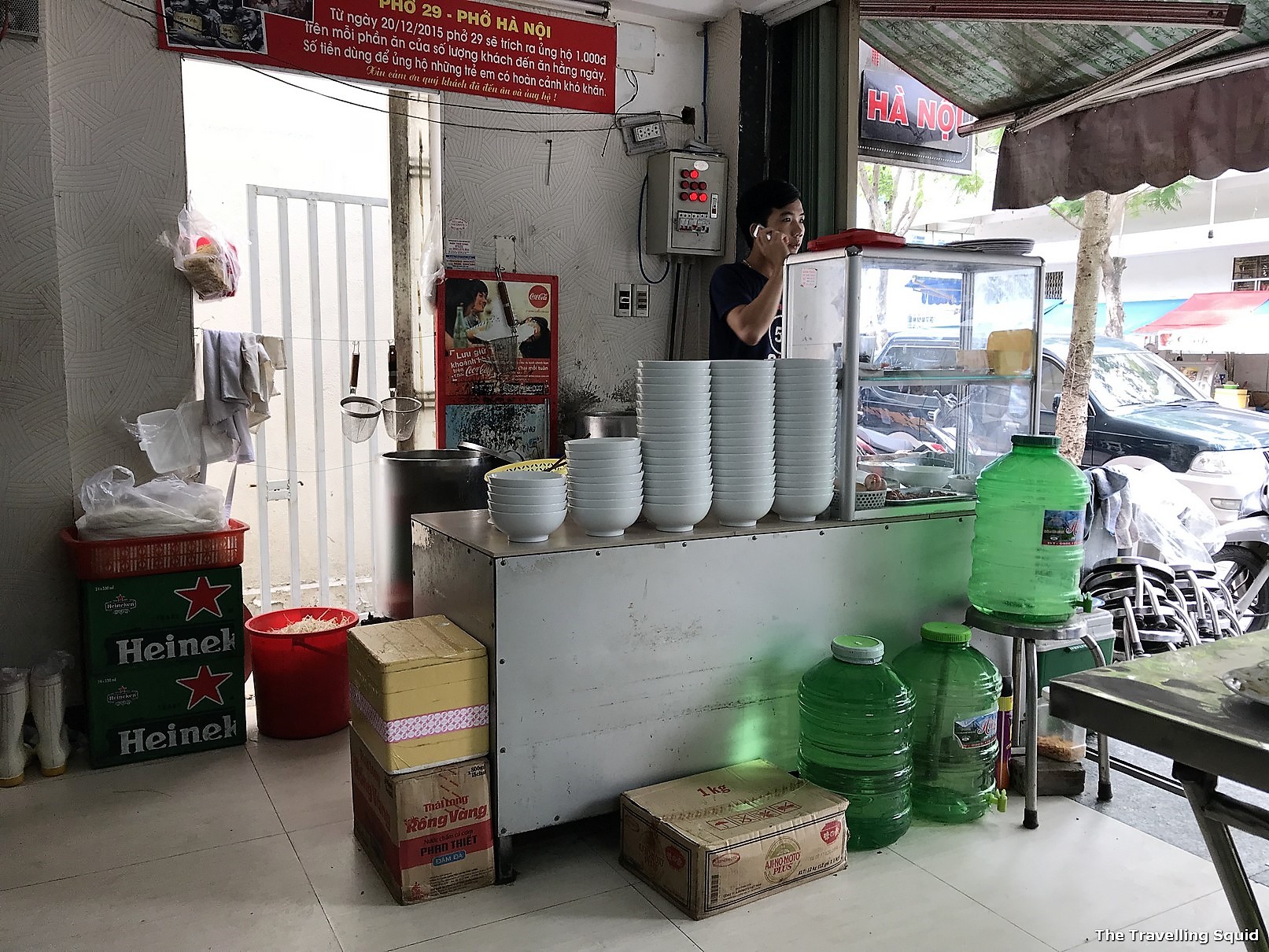 If you're looking to satisfy your pho-craving, do visit Pho 29 for good noodle soup in Danang. It's a little local restaurant located on the same street (Tran Quoc Toan) as the steamboat place we visited the night before. For those who are new to Vietnamese cuisine, pho is a silky white noodle soup dish in a light chicken broth with bits of beef and vegetables in it.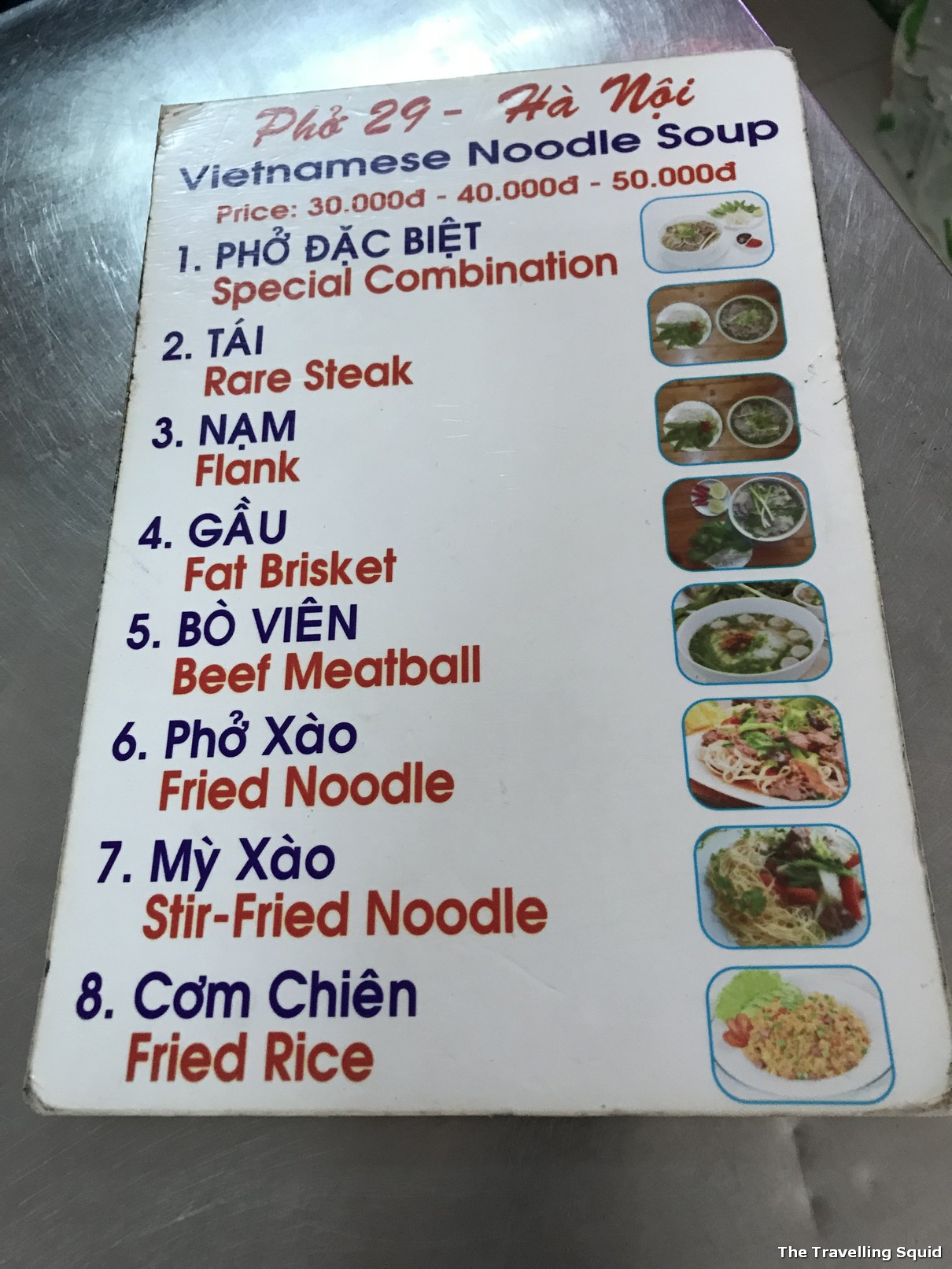 The shop
When we got there, there was a bunch of Korean tourists sitting outside. There were at least eight of them, and they took pretty long to order. Friend S and I quickly put in our orders, with the hope of beating the queue.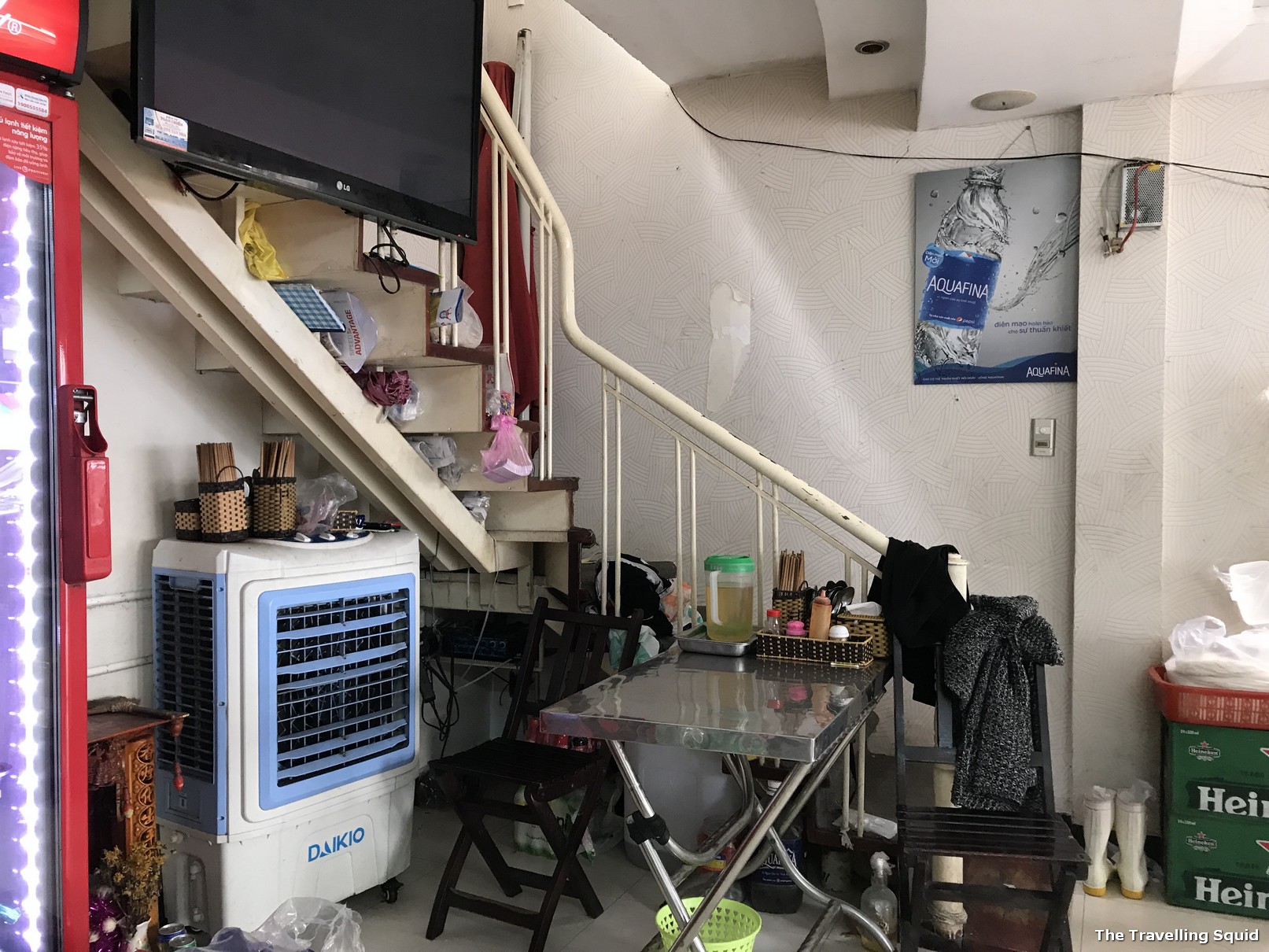 Only one teenage boy was manning the place and he was multi-tasking really well. First he prepared the pho, then went on to fry rice and then collected money. In the first picture, he is seen making a phone-call, probably in a bid to get manpower reinforcements. Perhaps, the Korean tourist group came out of the blue, and the shop-owner was not used to serving that many customers at this early hour.
The Pho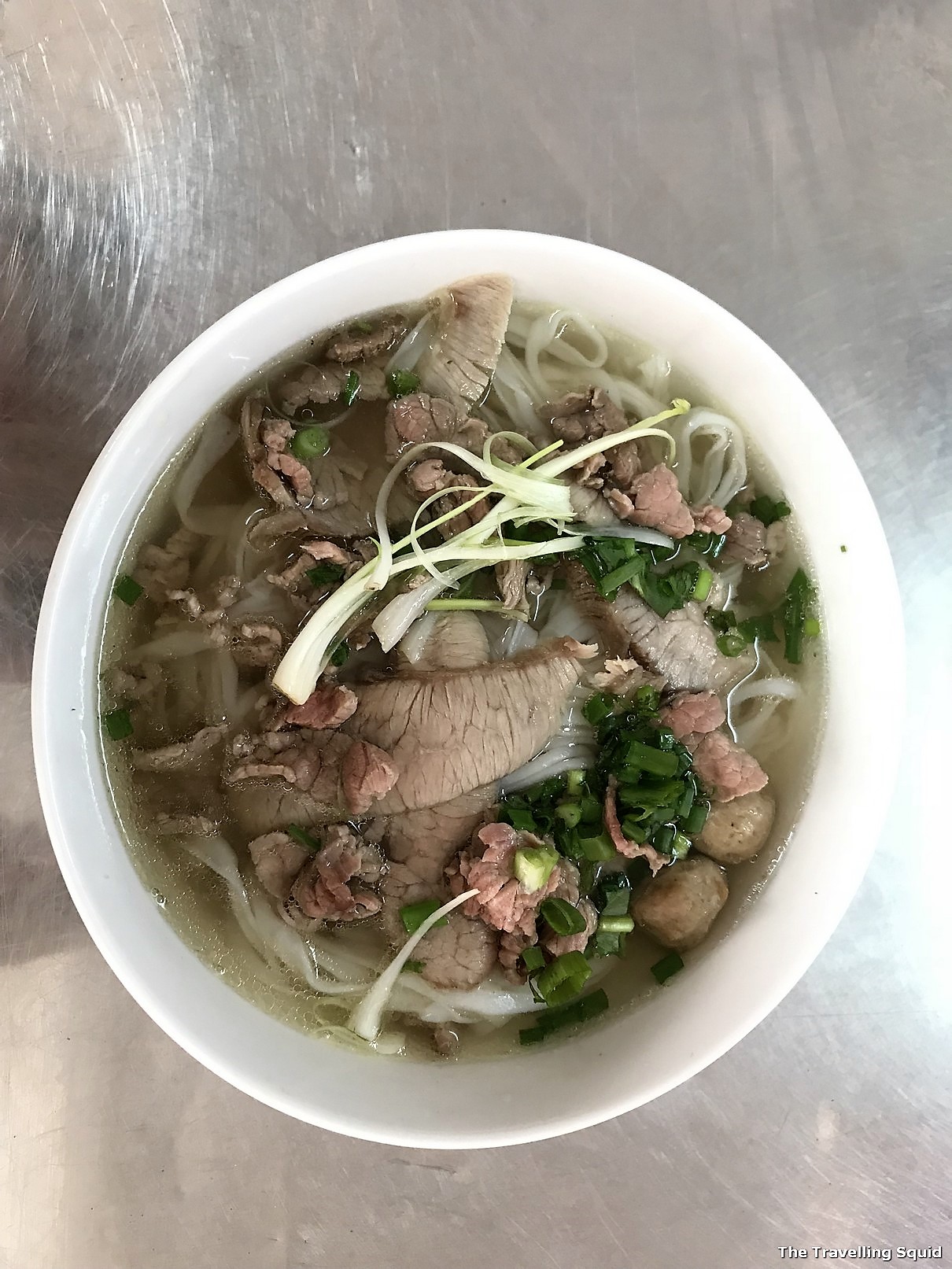 The pho was delicious. The soup was flavourful, the herbs used were spot on and they included the extras by the side – a wedge of lime to give the dish an acidic note and chopped up chilli padi. The beef was not over-cooked. Friend S' special combination looked really tempting too, with the meat balls and other beef related parts like the tripe. I liked how the chef was generous with the helping of spring onions.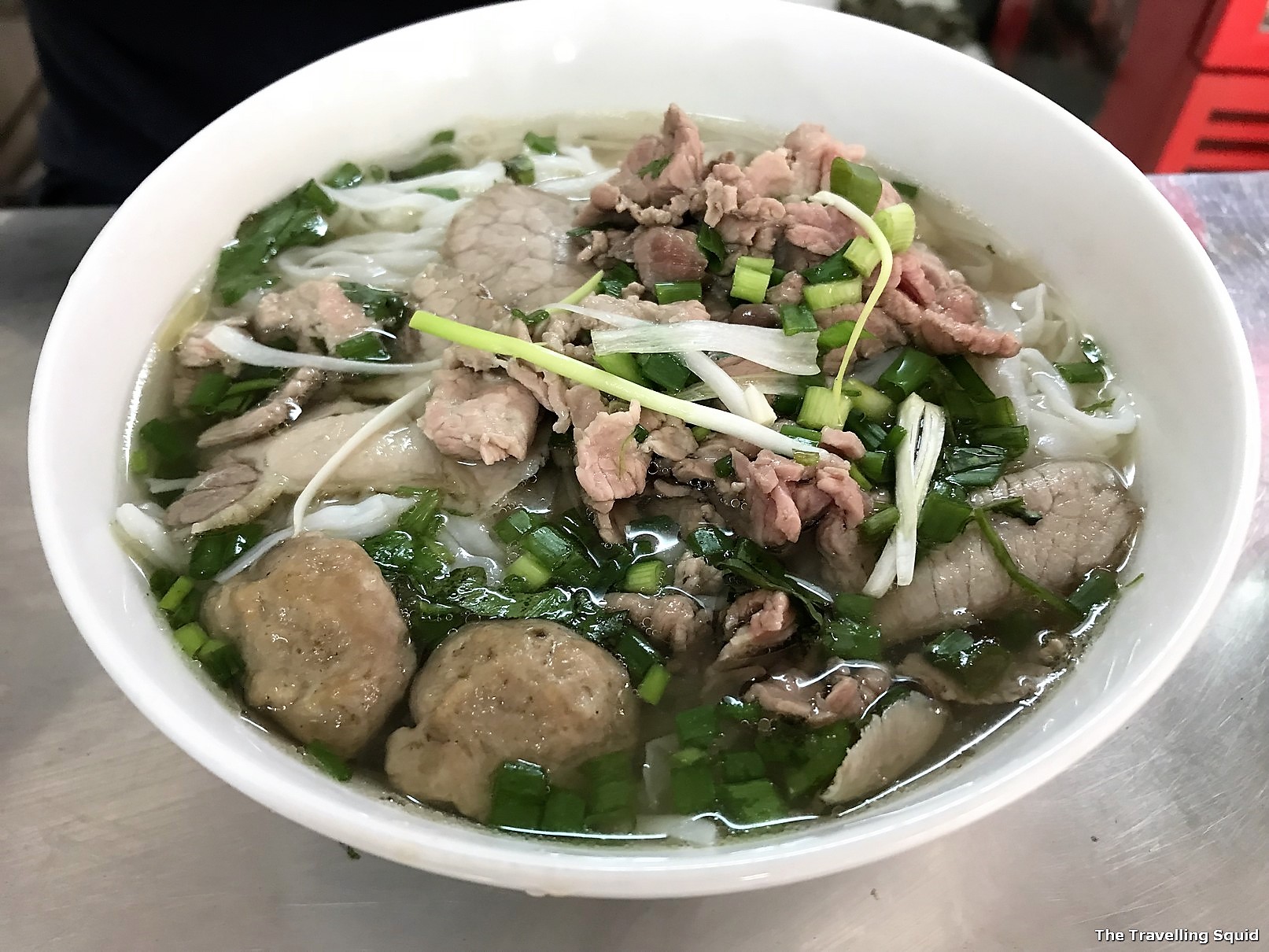 The Travelling Squid's Take
If you're looking for breakfast or lunch options, I'll recommend that you visit Pho 29 for good noodle soup in Danang. It can get quite busy as it is popular with both locals and tourists. Do head there early if you can. I can still recall that until this day, I left the shop feeling very satisfied, and pleased with the idea that it cost less than SGD3 for a hearty bowl of noodles.