Must-visit: Review of the Hoi An Central Market in Vietnam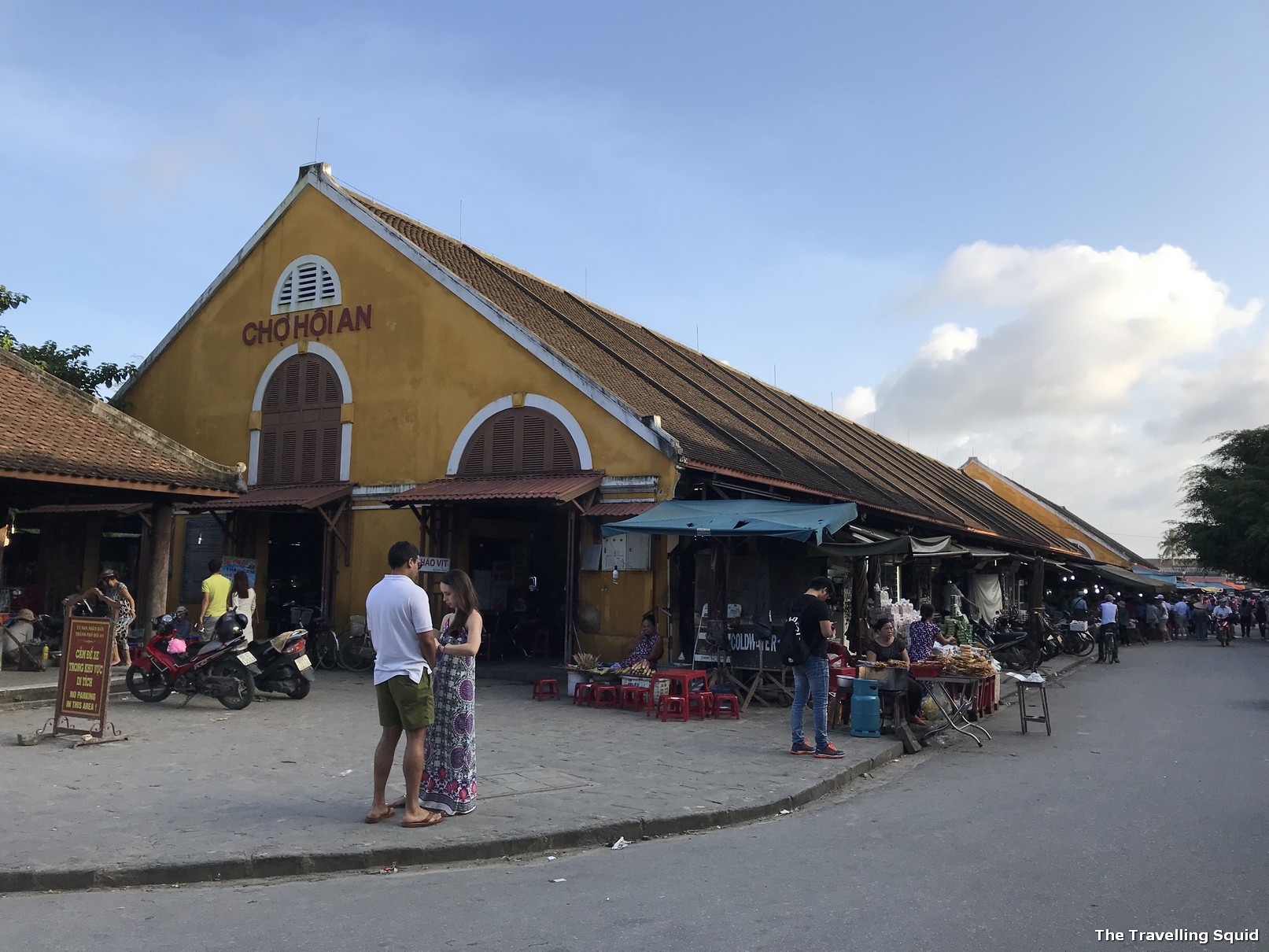 I love visiting markets and would be absolutely thrilled if I happen to chance upon a market while sight-seeing. This happened when we chanced upon the Hoi An Central Market in Vietnam. In Vietnamese, it's called Cho Hoi An – which I think means a market of sorts. We were there in the afternoon, and although there were several stallholders beckoning us to eat at their stalls, the touting didn't cause us much inconvenience. The place was relatively clean and I would have stopped for a rice-paper spring roll if not for the fact that we had two signature dishes unique to Hoi An at Bo Bo Cafe an hour earlier. Bo Bo Cafe is a 10 minute walk away from Cho Hoi An.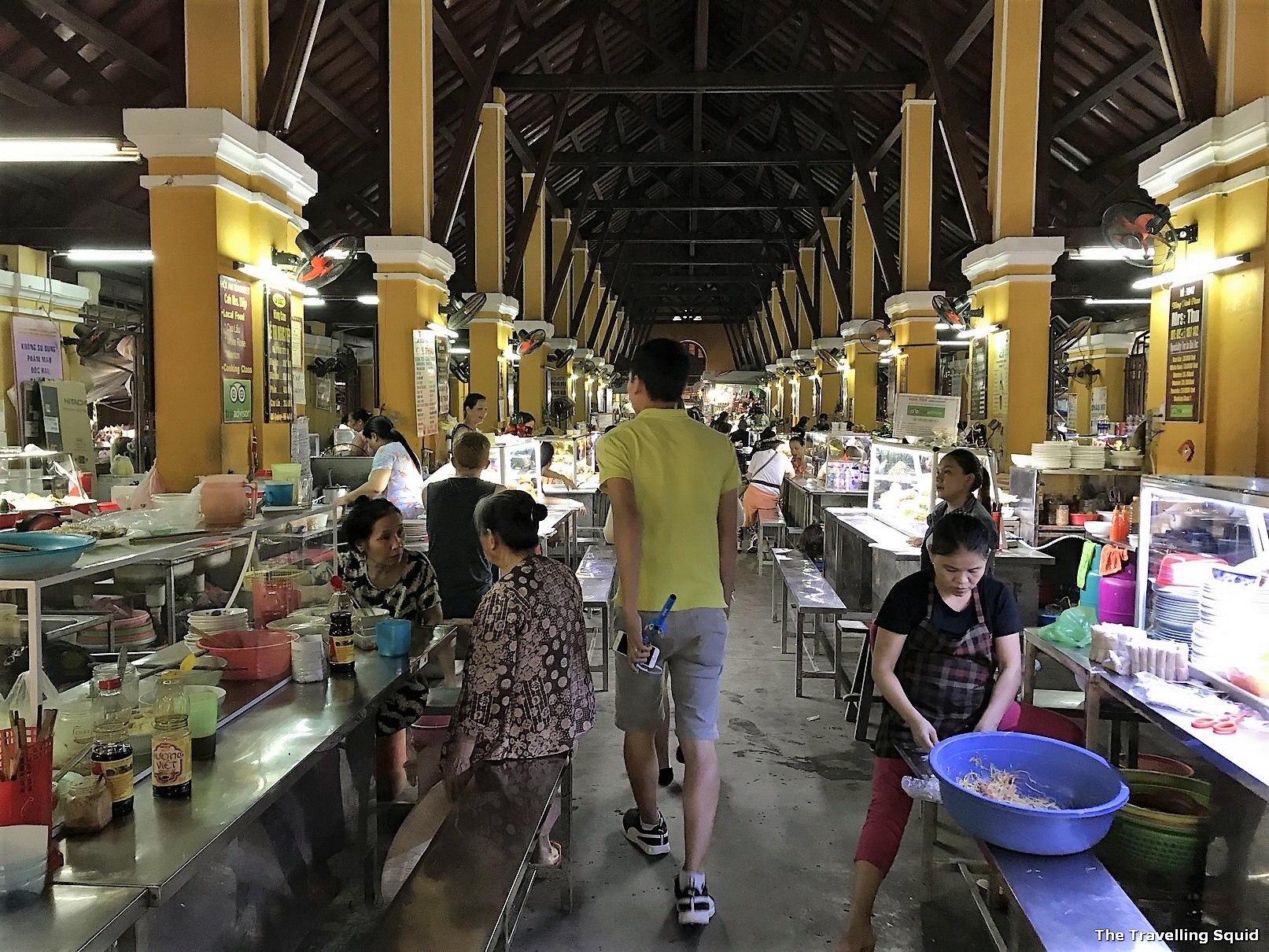 The market was not entirely frequented by tourists, despite the stall owners eager pleas for us to patronise their stalls. About half of the customers were locals The market is a pretty big one. Like most markets in South East Asia, the fresh meat and vegetable stalls were closed by the afternoon. What remained open were the fruit juice and food stalls, and grocery stores. I was looking to visit the latter, as I was on a mission to buy a delectable brand of Vietnamese G7 coffee for a friend.
The Food Stalls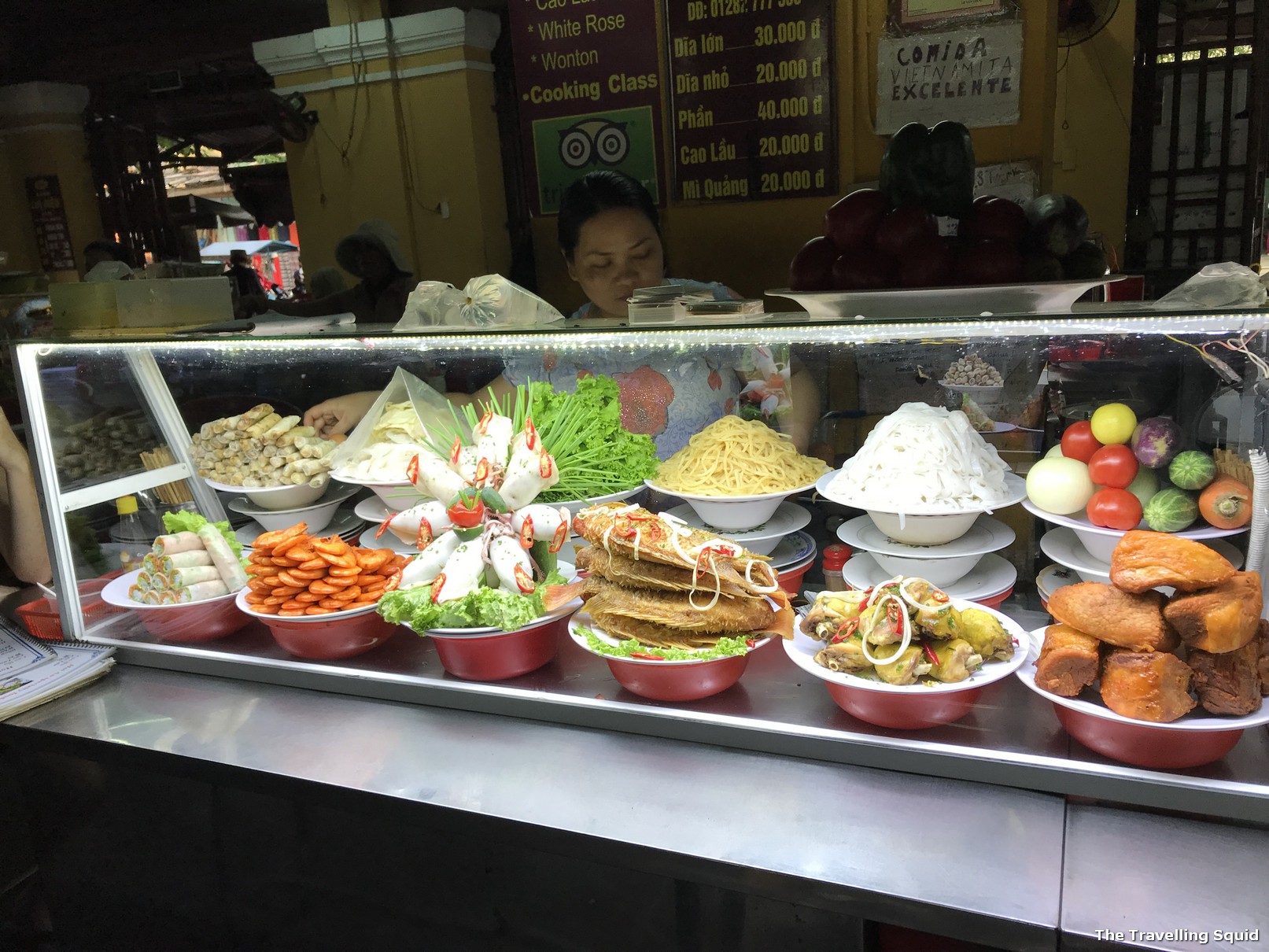 There were all sorts of food stalls – I would have checked out the menus, but it was a bit stressful as once you had a look, the stall owners would assume that you want to patronise them. So we quickly walked through the row of shops. I must say the fruit juice was inviting, and so were the spring rolls. There wasn't much of a crowd as it wasn't lunch time. As such, it was difficult to determine which were the better stalls.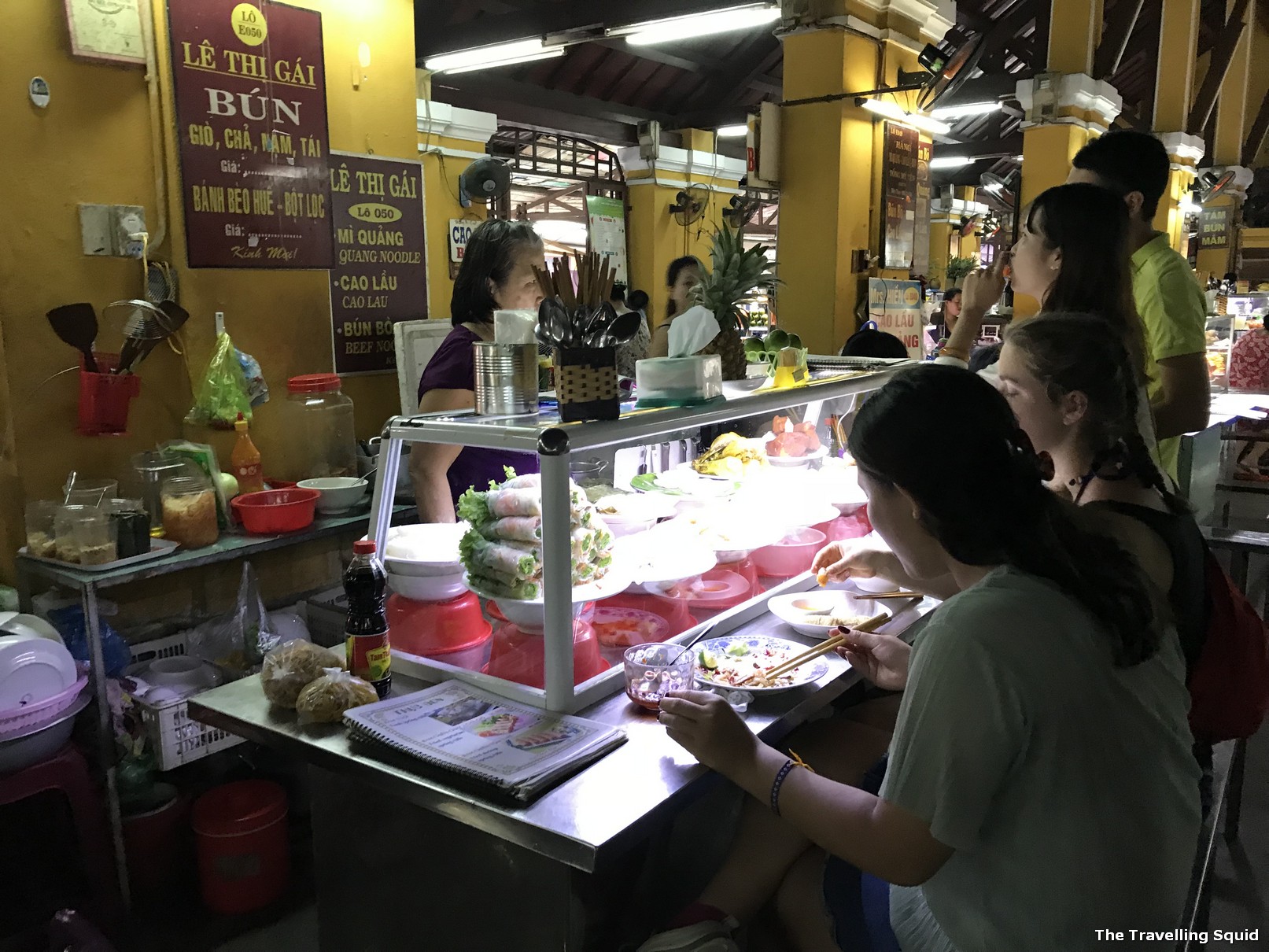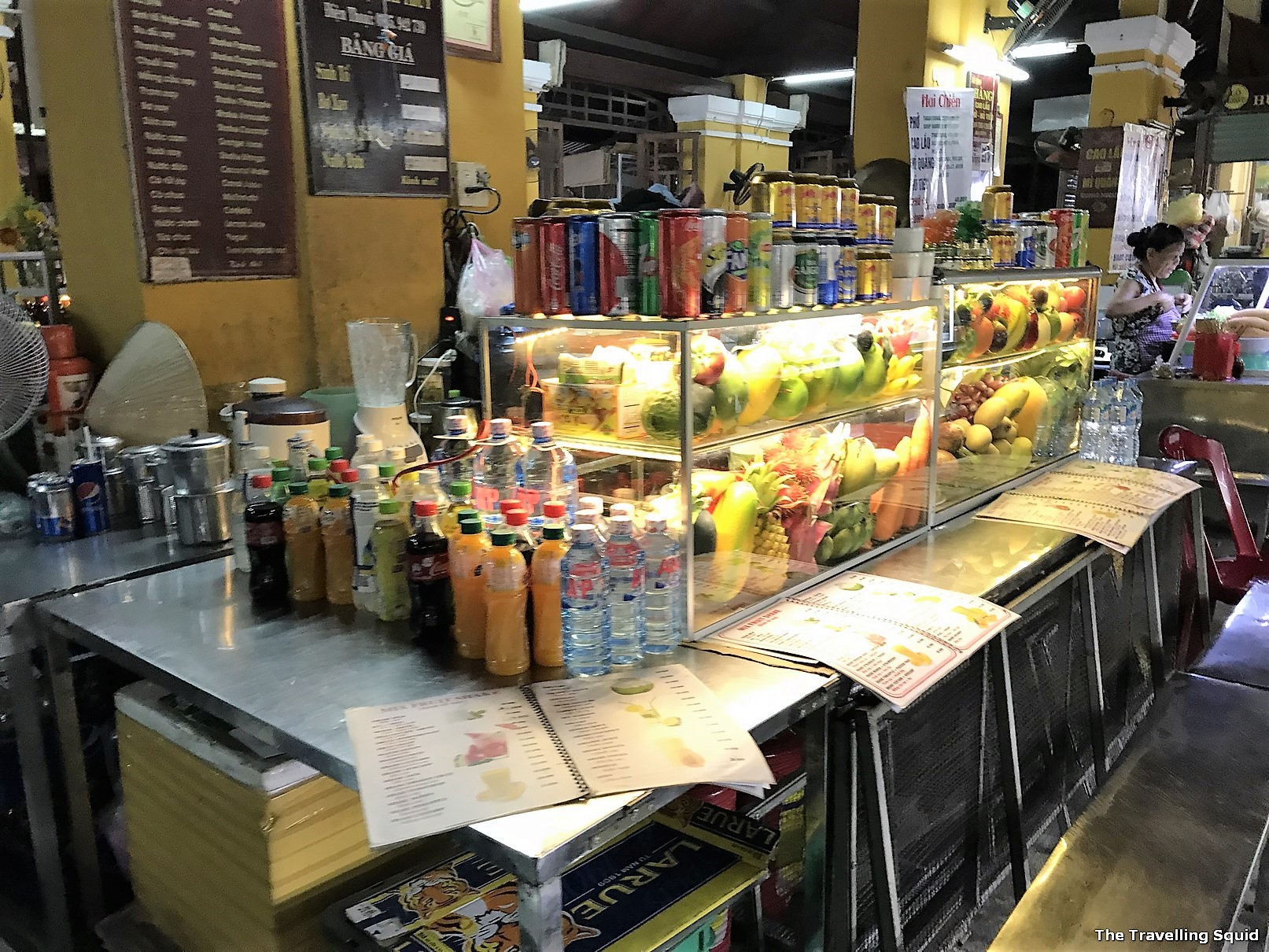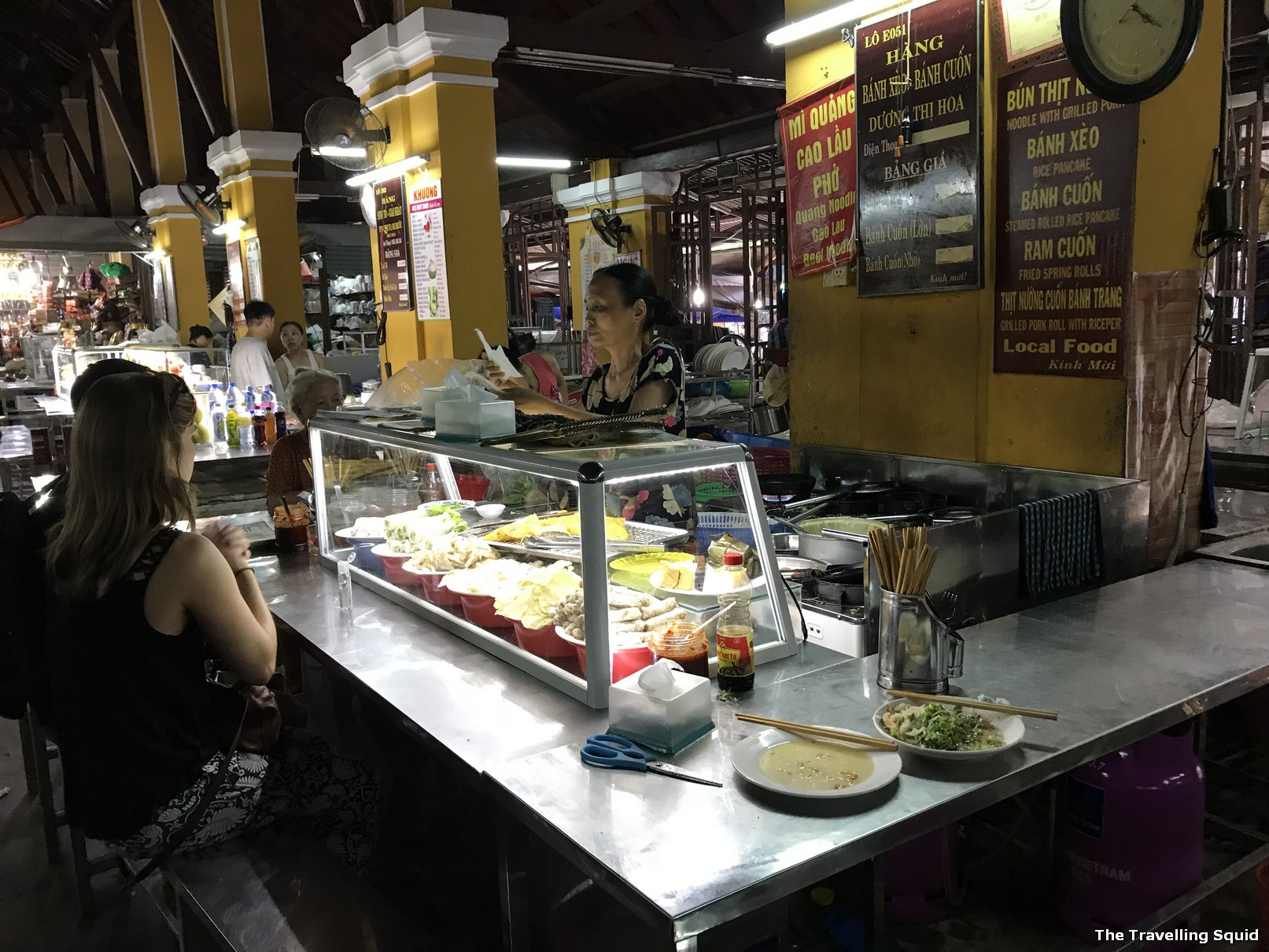 Bargaining at the grocery stall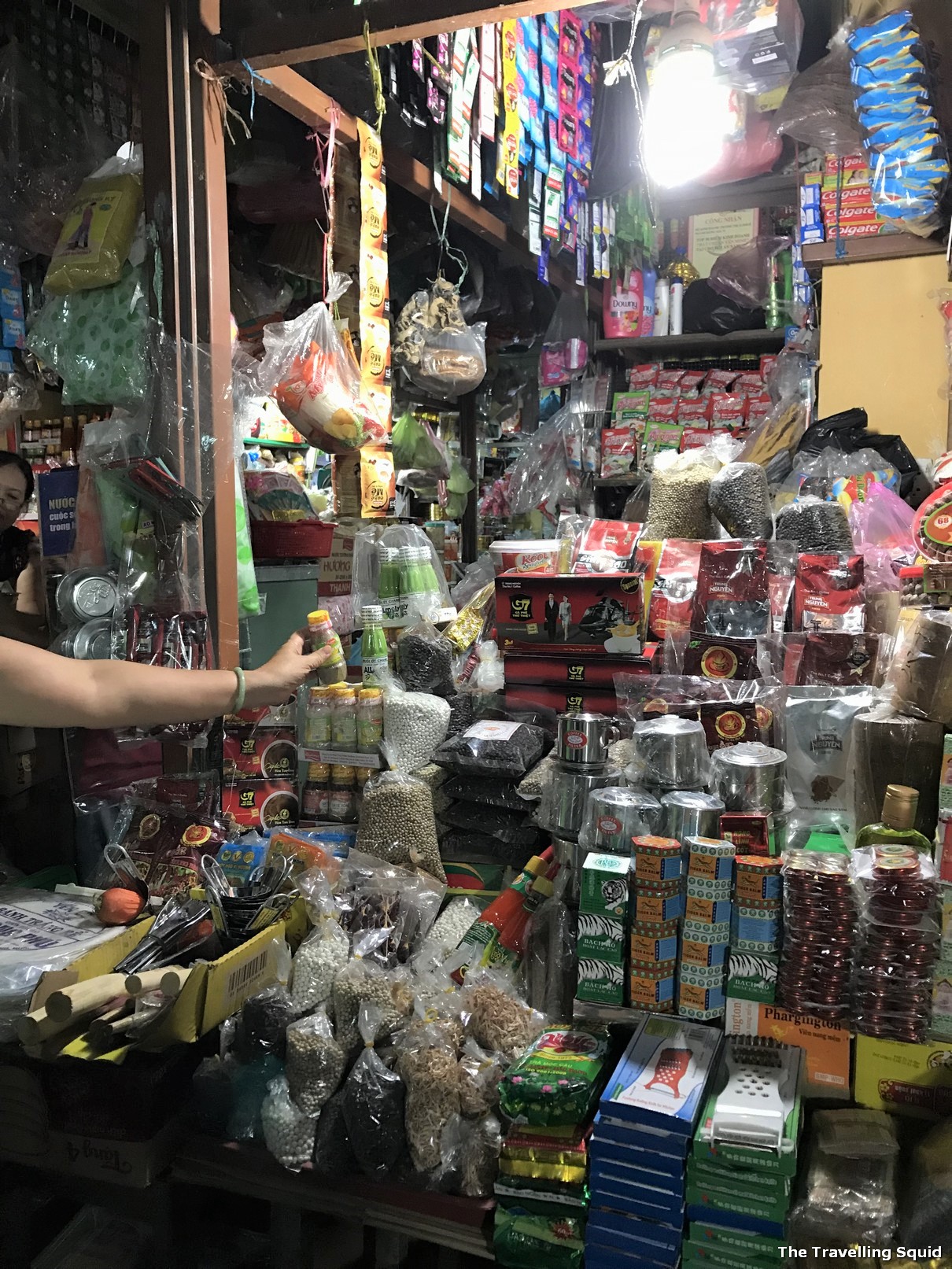 There were grocery stalls selling G7 coffee at the perimeters of the Hoi An Central Market in Vietnam. I thought I could get a better deal if I were to purchase the coffee inside the market as there was less of a crowd. After some bargaining, the price was reduced by about 20%, and I paid about SGD5/ 80,000 dong for three boxes of G7 black coffee (with no milk or sugar). Later, I found out that the price was about the same, for the stalls at the perimeter of the market. In fact, I think it was slightly cheaper.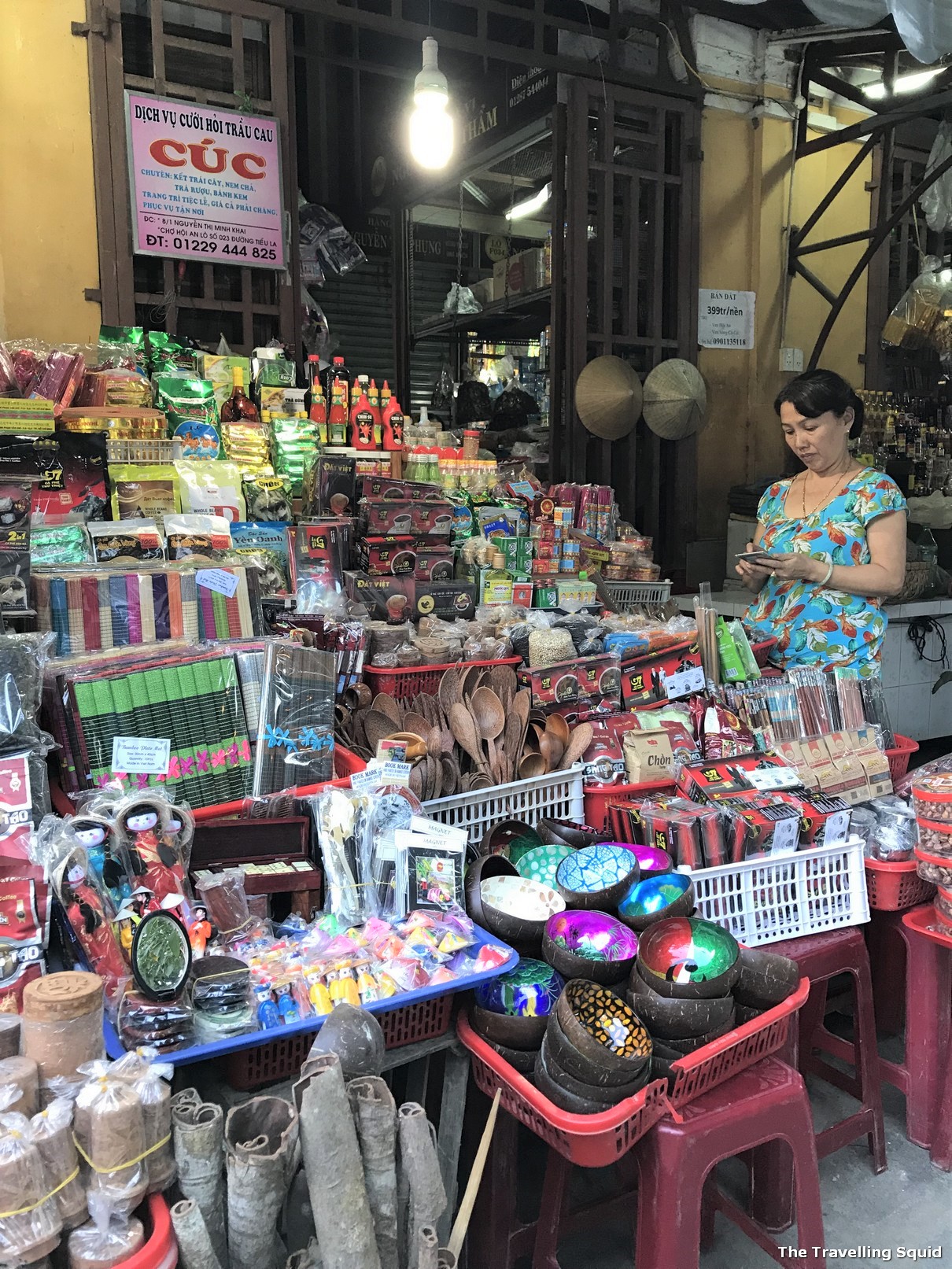 I was curious and wanted to buy Vietnamese lotus tea leaves back. But Friend S was of the view that lotus tea would only taste good in Vietnam, together with its signature coffee. Once I expressed interest, the persistent shop-owner encouraged me to purchase more items, and that made it really quite challenging to browse and 'window-shop'.
The Travelling Squid's Take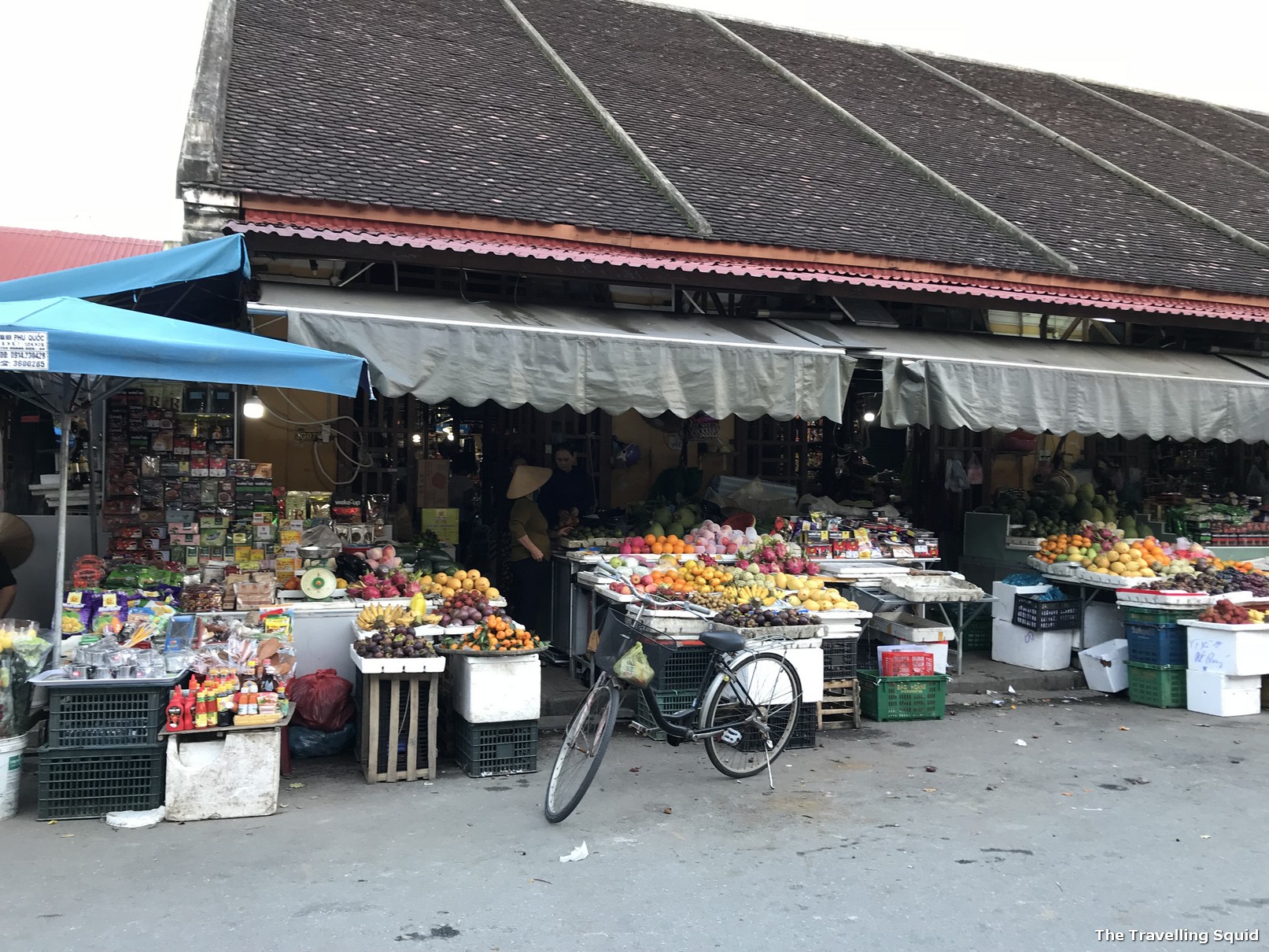 If you're looking for a quick bite, you could get them at the perimeters of the market. I suppose the best time to visit the Hoi An Central Market in Vietnam is in the morning, when you can see all stalls fully operational. The food stalls actually look quite inviting. We would have sat down for a meal if not for our lunch at Bo Bo Cafe earlier. Have you had a meal at Cho Hoi An? If so, appreciate if you could drop a comment below on your experience. Tripadvisor has given the market some pretty good reviews.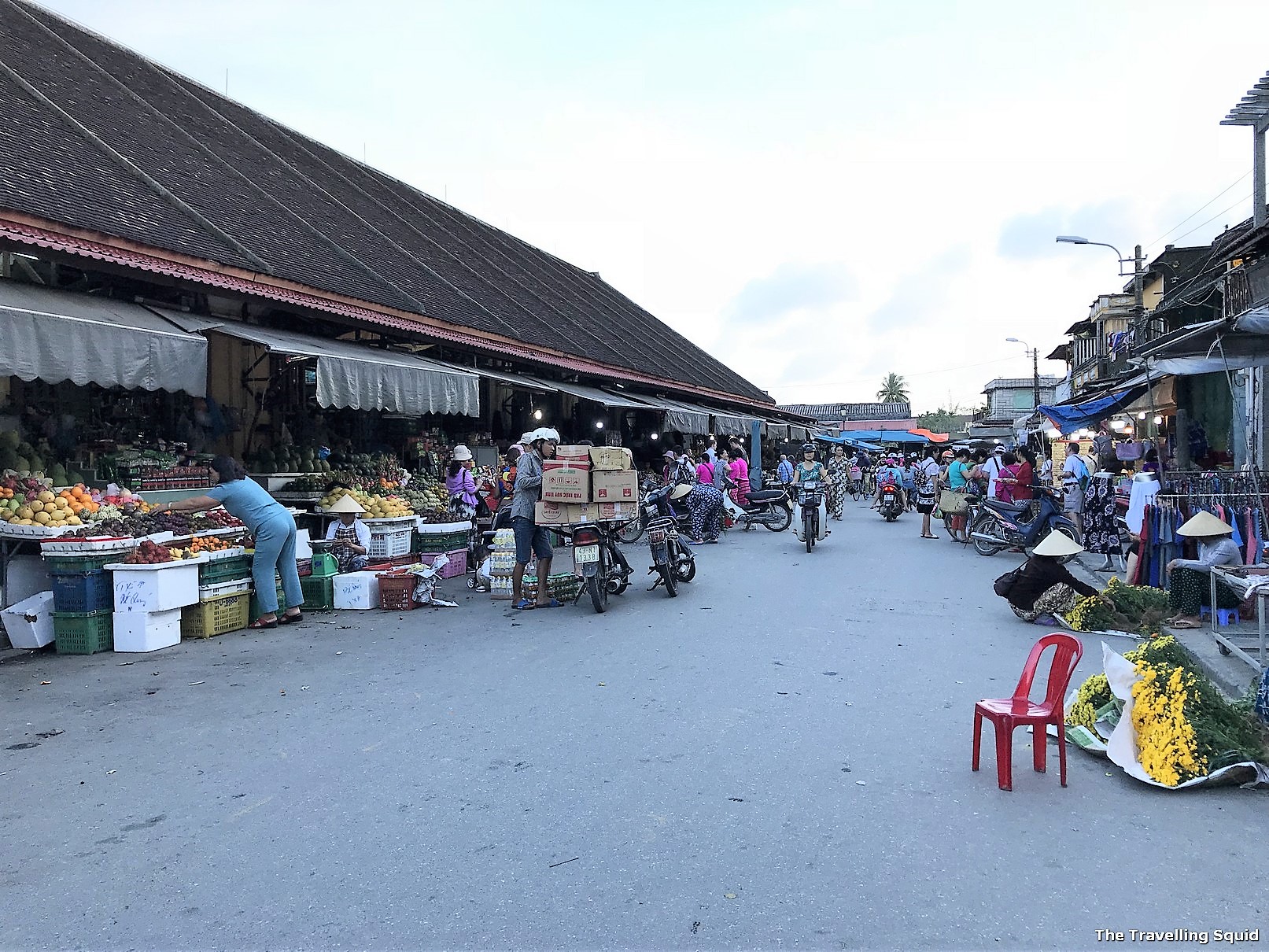 To me, the Hoi An Central Market in Vietnam is a must visit, largely because Hoi An is quite touristy, exemplified by the shophouses located in the Unesco heritage area. If there's one way to get a sense of how the people of Hoi An live and to understand Vietnamese culture, the market is probably the best way to do so.
***
Hoi An Central Market in Vietnam
Location: Nguyen Hue and Tran Phu Streets, Hoi An, Vietnam