Three simple steps to buy train tickets from Danang to Hue
This is a continuation from the post 'Is it worth taking the train from Danang to Hue?'. If you've decided that taking a train is a viable travel option, here are three simple steps to buy train tickets from Danang to Hue.
1. Visit the train station in Danang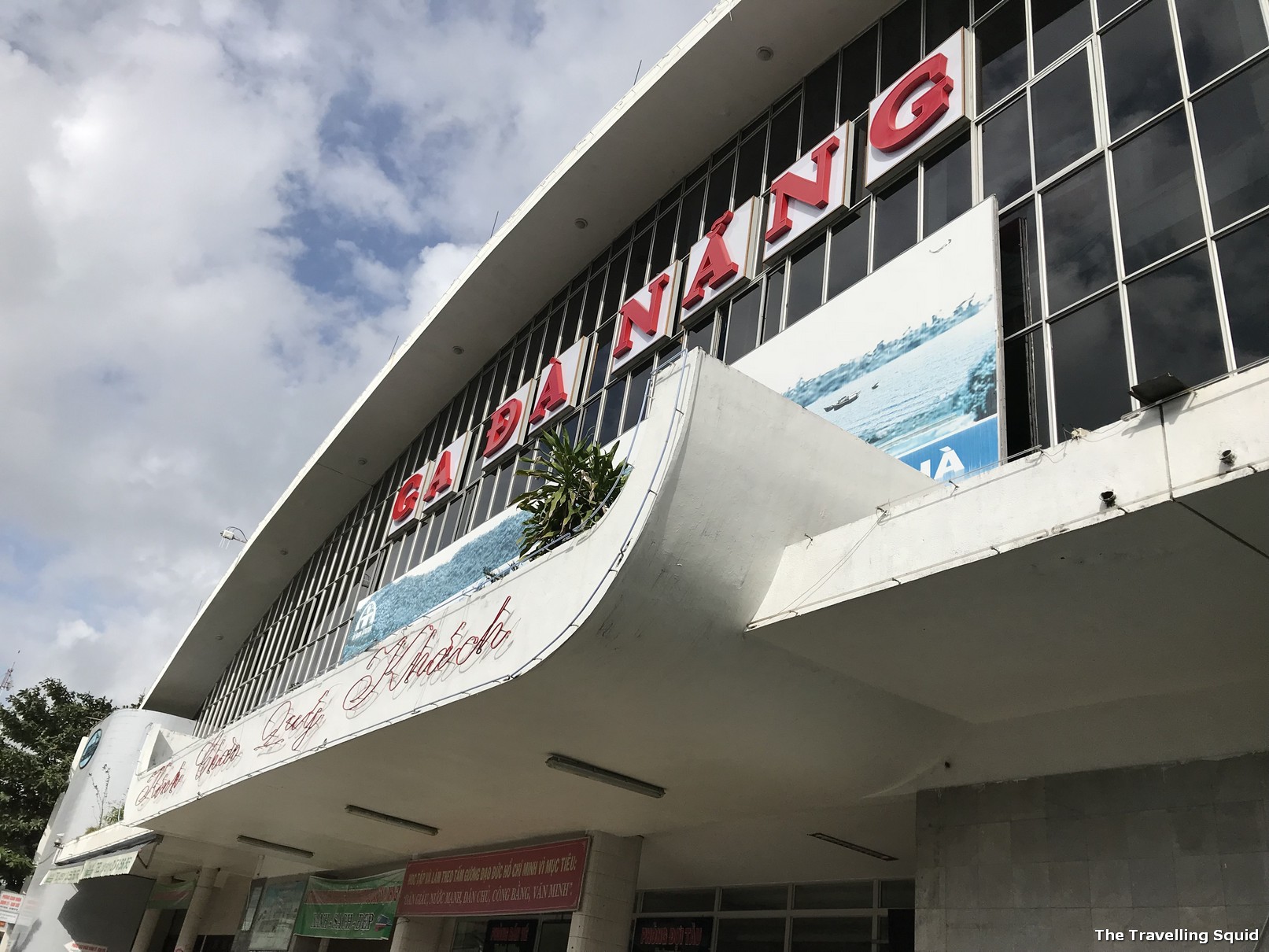 An Uber will get you to the Danang Train Station easily. It is a 10 min drive from a central location, such as Avora Hotel. Before you leave for the train station, bring your passport. The train station would require some form of identification before issuing a ticket.
Before you go, you can also check the Vietnam Railways site for scheduling and availability. The site was not really optimised for mobile phones, so  we decided to make the purchase via  the train's ticket counter instead. According to Seat 61 reviews, it is likely the site may not accept non-Vietnamese credit cards. At this point, we would like to highlight that the official Vietnamese Railways website is www.vr.com.vn and the official online sales site is www.dsvn.vn. vietnamrailways.net, vietnam-railway.com, vietnamrailway.com are the sites of travel agencies, and are not related to that of Vietnam Railways.
2. Purchasing the tickets (we did it two days before)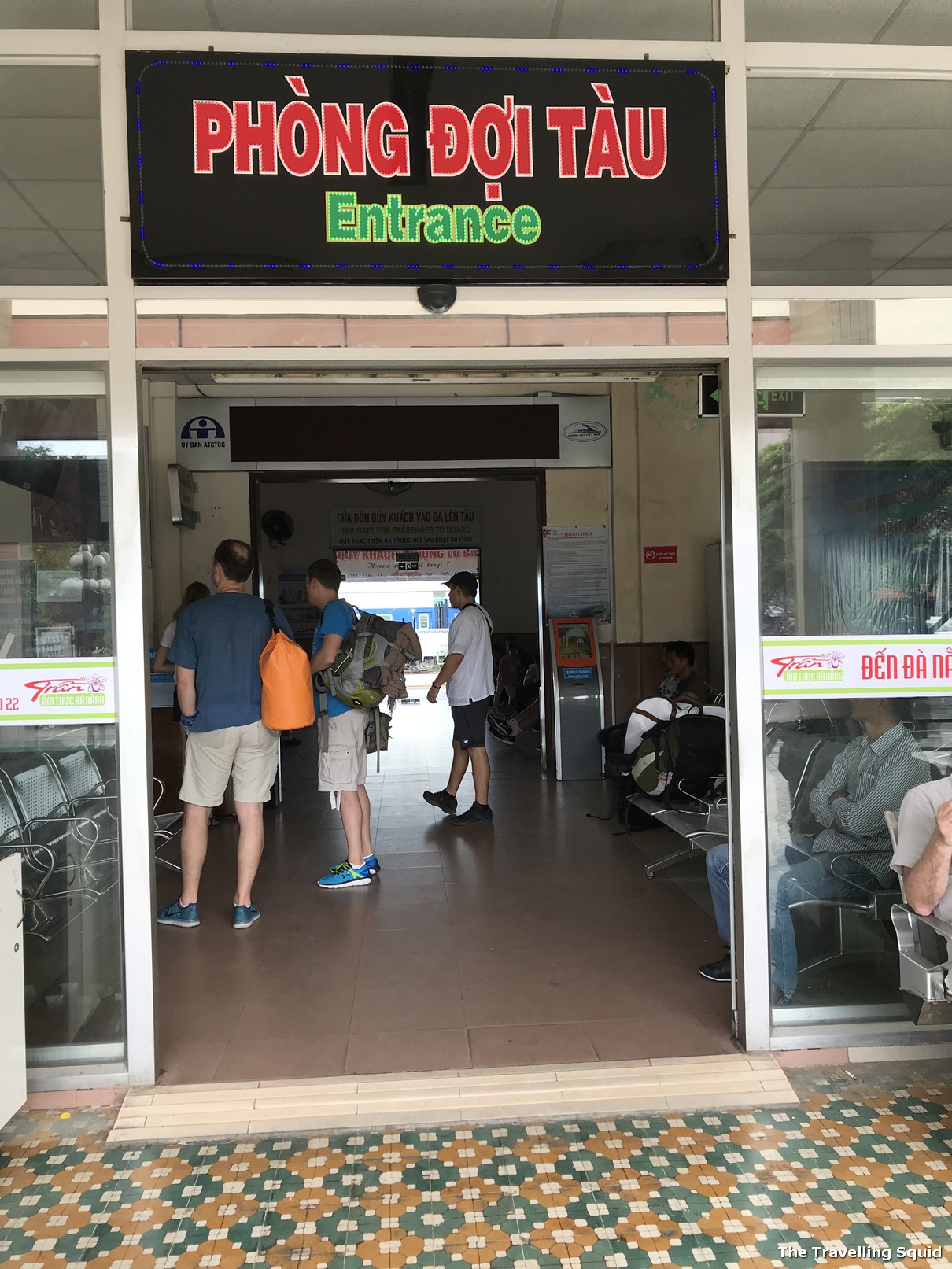 The train station in Danang is small, and not too difficult to navigate. Before entering the door which leads to the ticket counter, there's a machine which upon pressing a button, will assign you a number. Enter the door which leads to the ticket counter and wait for your number to be called. When it was our turn, we told the ticket attendant the destination and rough timings we would like to travel at. Our train departure and arrival timings were as follows and the train rides were within the same day:
9.10 Departure from Danang / 12.33 Arrival in Hue
19.45 Departure from Hue / 22.31 Arrival in Danang
It cost us about 150,000 dong / SGD 9 / USD 6.60 for a return trip. The ticket attendant automatically selected the 'soft seats with air-condition' class for us. She also asked to see our passport as a form of verification – it was good that I had mine on hand. We visited the train station two days before to do a booking, but I don't think it matters if you were to do so the day before as there were many empty seats during our ride from Danang to Hue. The night train was a little more crowded.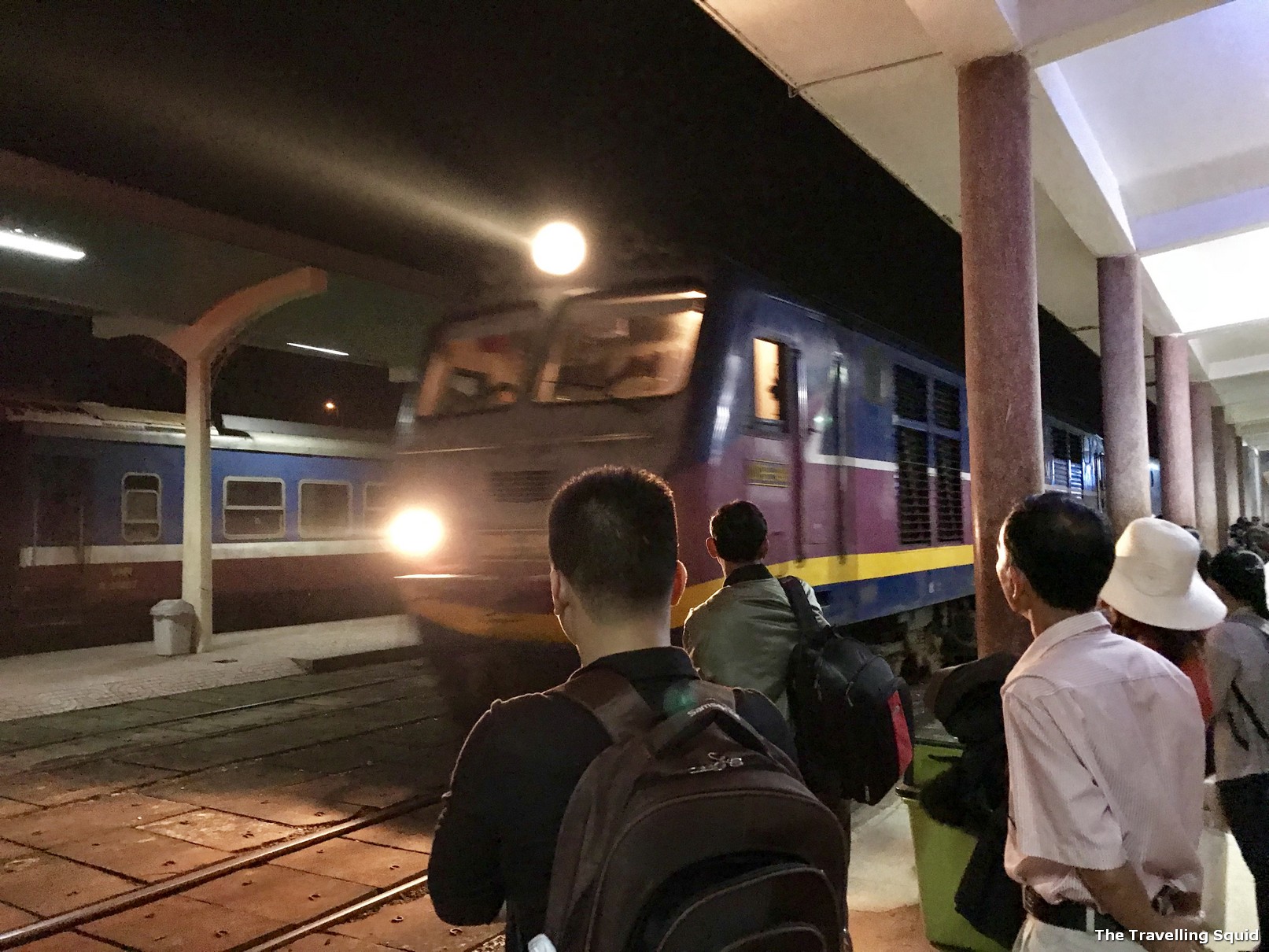 3.  Exchange for train tickets on the day of travel (arrive about 30 mins in advance)
Exchanging for the train tickets is a simple affair. Simply be there early, and exchange the stubs issued earlier for a rail ticket. Then proceed to wait at the waiting room. I'll encourage you to bring some snacks and water with you on the train. Mainly because the train ride can take longer than expected, and the options for food on board were quite limited.
The Travelling Squid's Take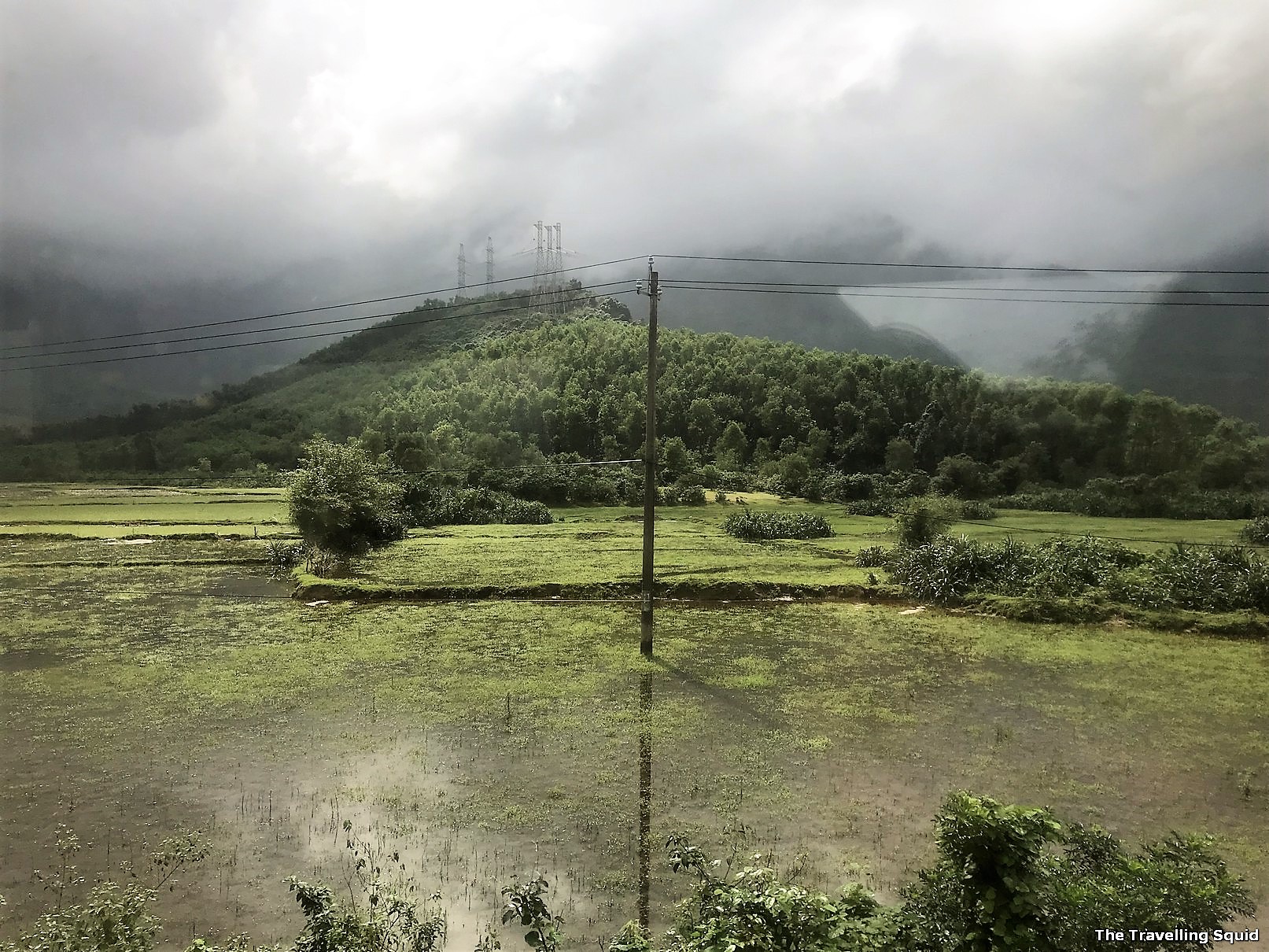 The steps to buy train tickets from Danang to Hue are really simple. I'm glad that we came across the official sales site of Vietnamese Railways. We could check the scheduling as well as seat availability, before going down to make a purchase. It also helped that the train station was a 10 min car ride from our hotel, which made it really convenient to purchase the tickets. There wasn't much of a queue at the ticket counter too – both at Danang and at Hue too.
I believe that it might have been a tad more difficult to purchase tickets from major cities such as Ho Chi Minh and Hanoi, given the volume of passengers passing through. In these cases, the best option would be to make the train bookings online. Seat 61 offers various options, including travel site 12goasia and a train and bus booking site, Baolau. Visit the sites for more information.
Are the steps to buy train tickets from Danang to Hue useful? Feel free to drop a comment below should you have questions.