Review: Having Ichiran Tonkatsu Ramen in Dotonbori Osaka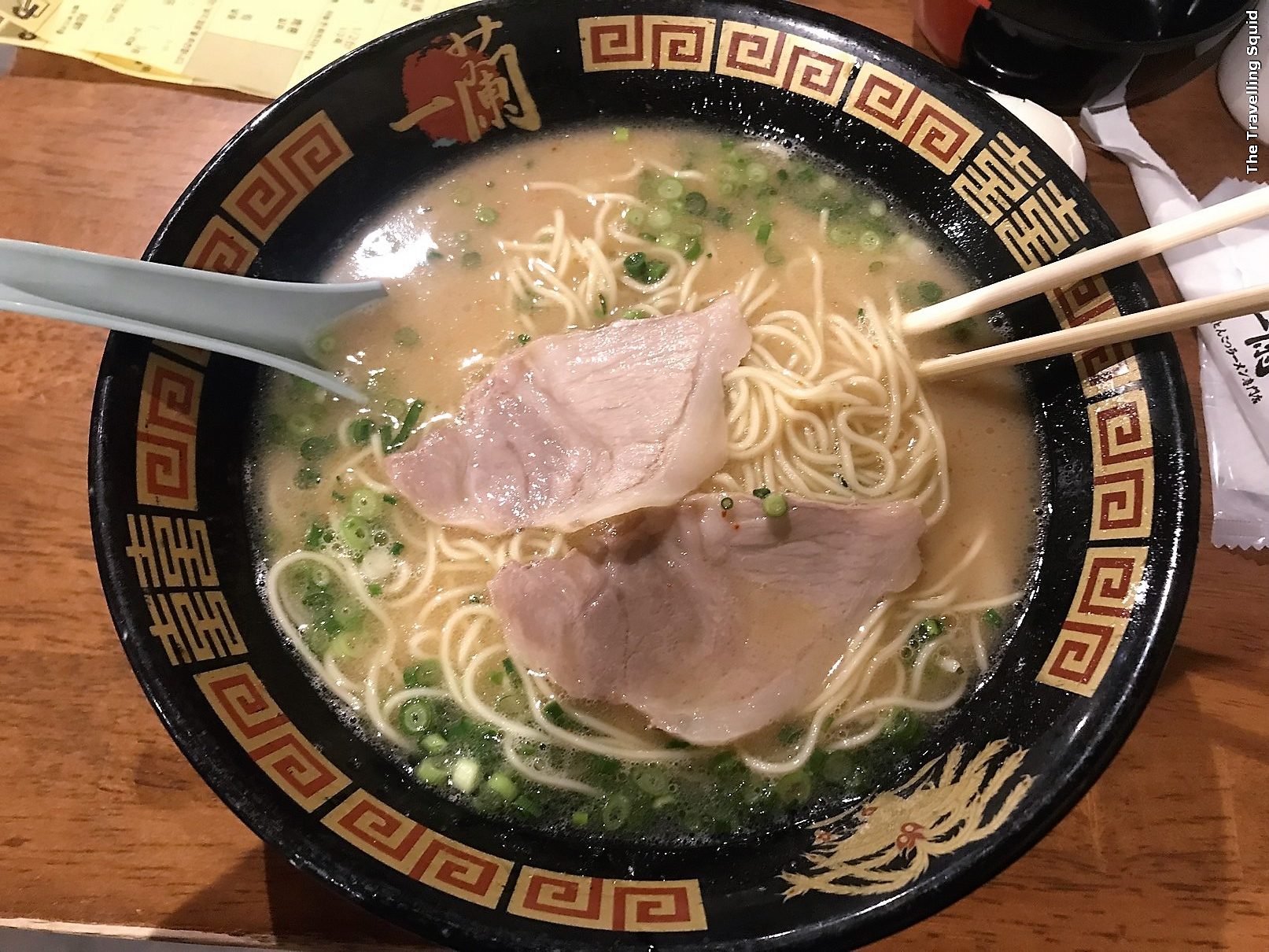 Having Ichiran Tonkatsu Ramen in Dotonbori Osaka was the second meal of the night. Our first meal was at a Japanese barbecue restaurant Shichirin Yakiniku Wakabaya in Namba. That was at 5.30pm. By the time we walked around Dotonbori and had drinks at Bar Masuda, it was 10.30pm. Sensing that the line at the famous Ichiran Ramen would have shortened, we decided to try our luck.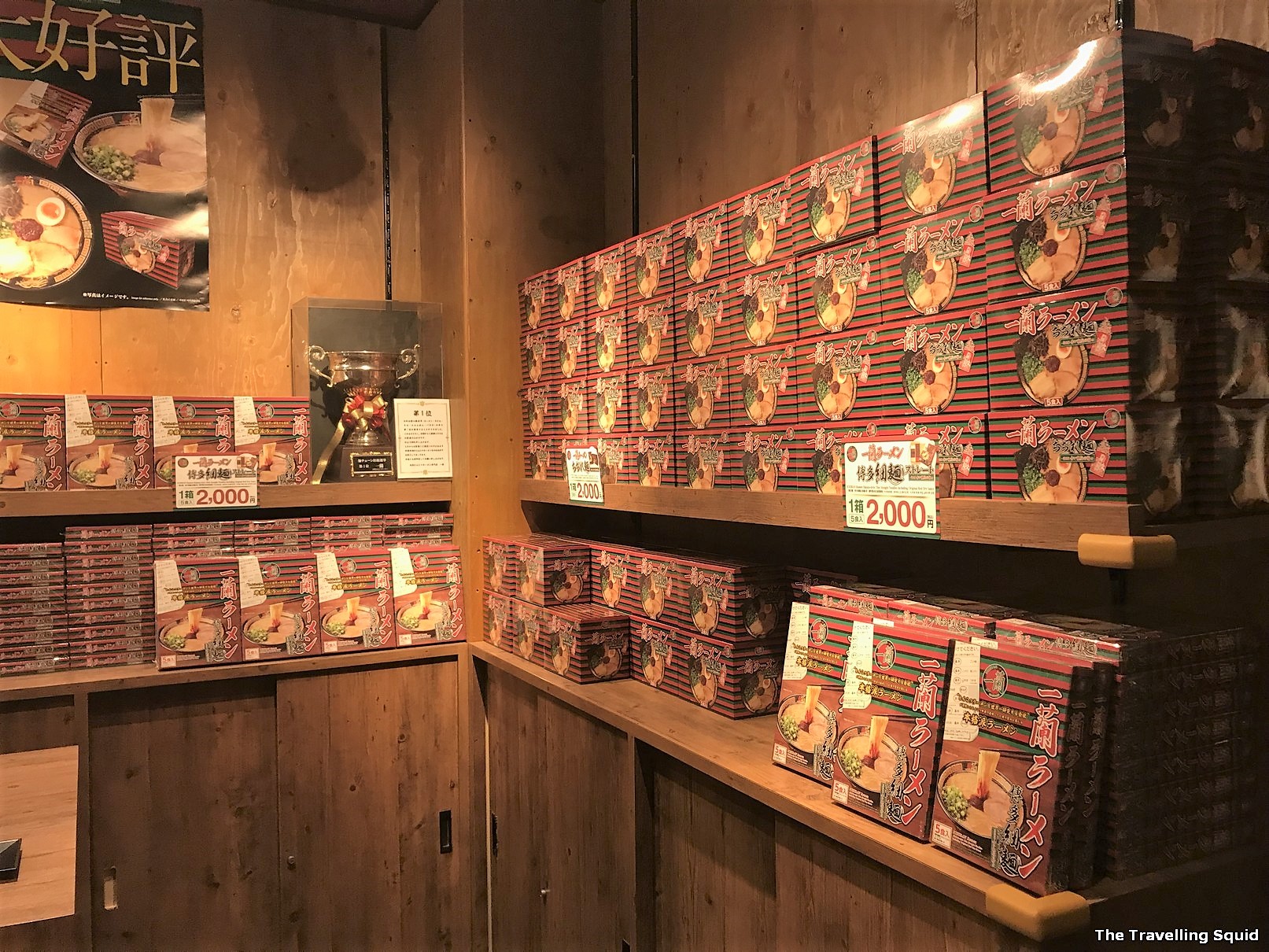 At one of the branches further away from the centre of Dotonbori, it look us less than 5 minutes to enter the restaurant. We placed our order through the vending machine, and were then escorted through to the fourth floor (that's where places for two are available). After coming out from the lift, we had to wait in line for a short while (about 5 minutes), before we got a seat. So in total, we spent about 10 minutes waiting for a seat in total – which is pretty quick for a restaurant which is known for its 30 min – hour-long lines.
When we first entered there were packets of Ichiran Ramen on sale for ¥2,000, which works out to about SGD25 for five packets of noodles. Which meant that it cost SGD5 for one serving of instant noodles. Taking into account that there isn't meat and an onsen egg waiting for you along with the noodles, I didn't think it was worth it. For comparison, a bowl of noodles at Ichiran costs ¥880 / SGD 10.80/ USD7.90 , and you pay ¥110 / SGD 1.35 / USD1 extra if you would like to have an egg accompany your noodles.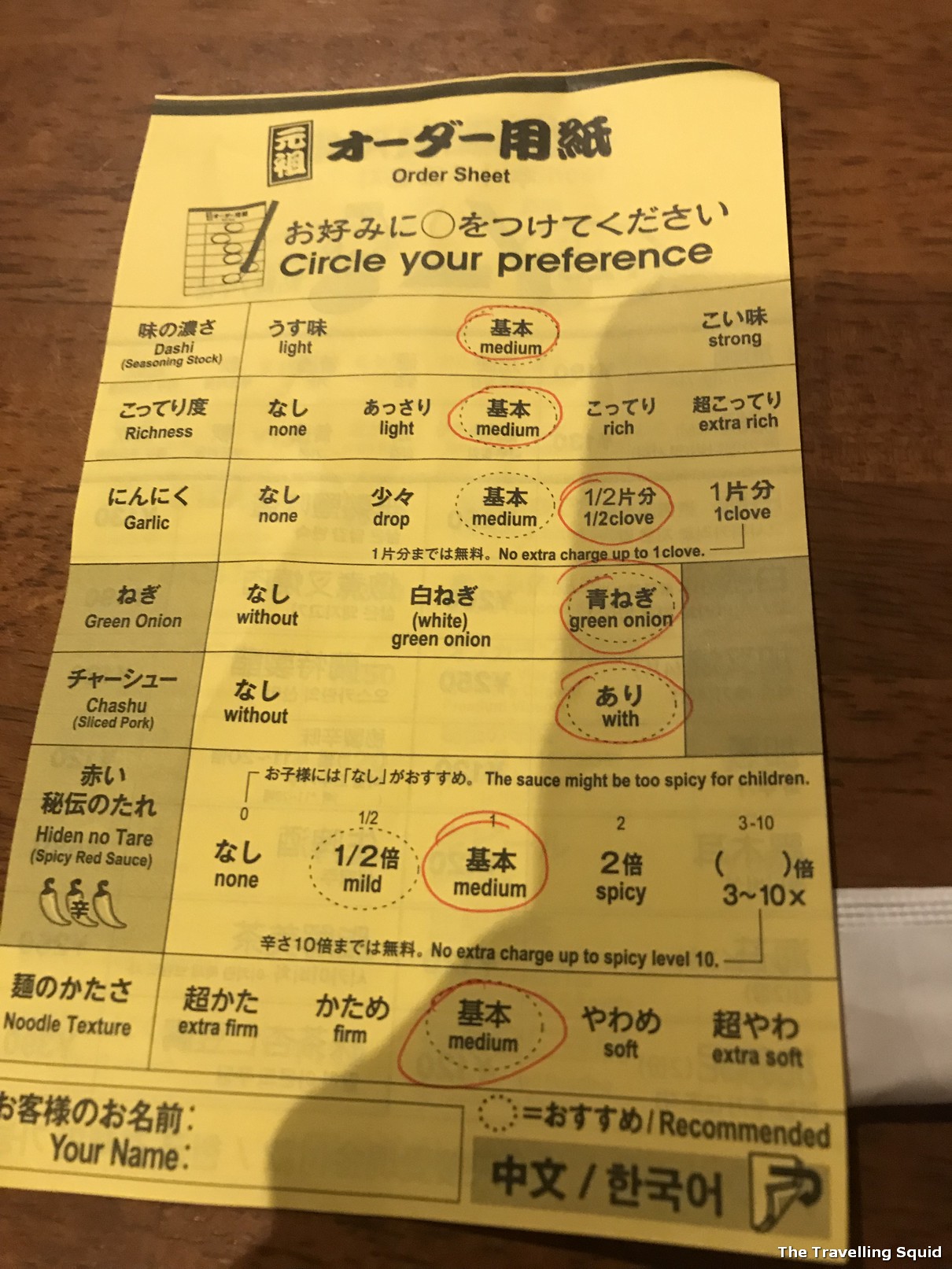 We placed the order and paid before we were seated. It's a straightforward process. It was 10.45pm by then and there were still many people having Ichiran ramen for supper.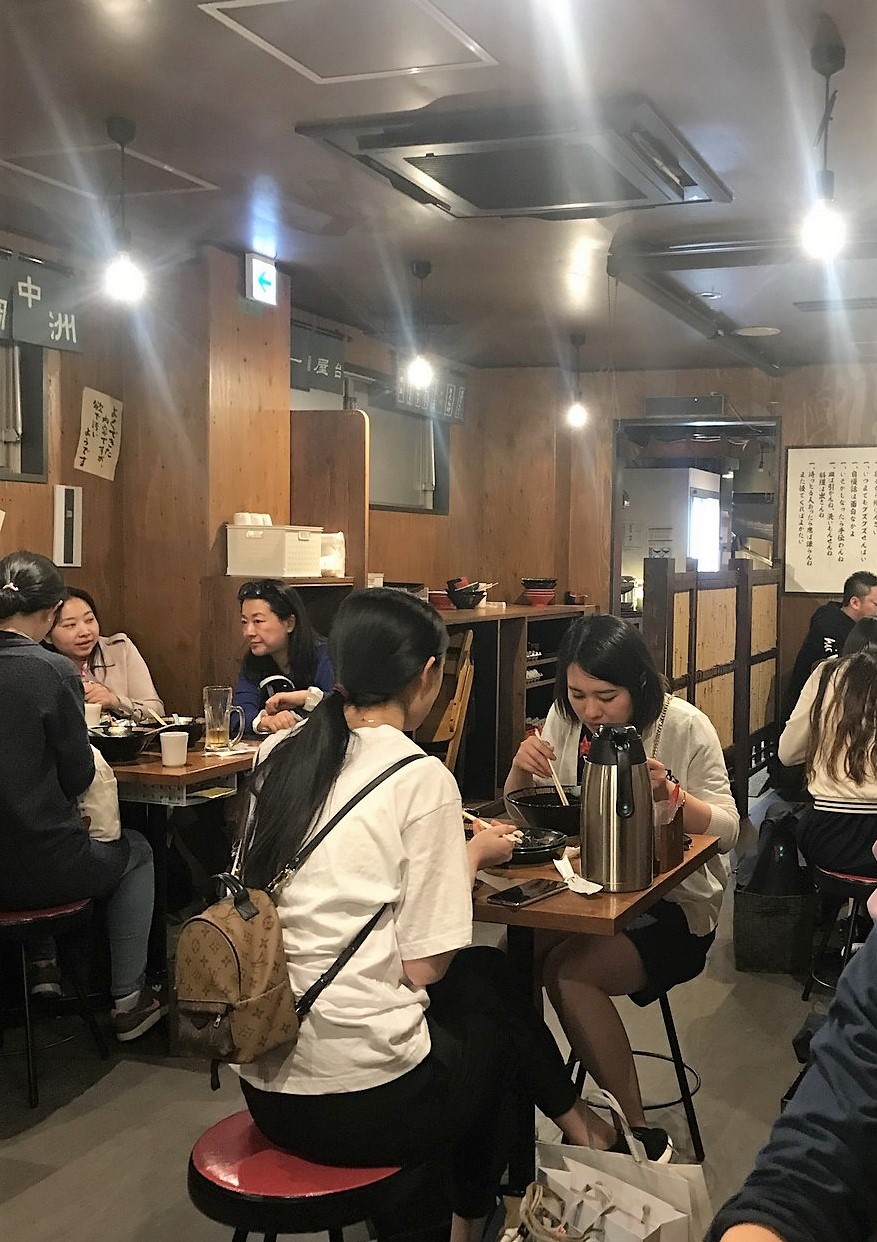 The Travelling Squid's Take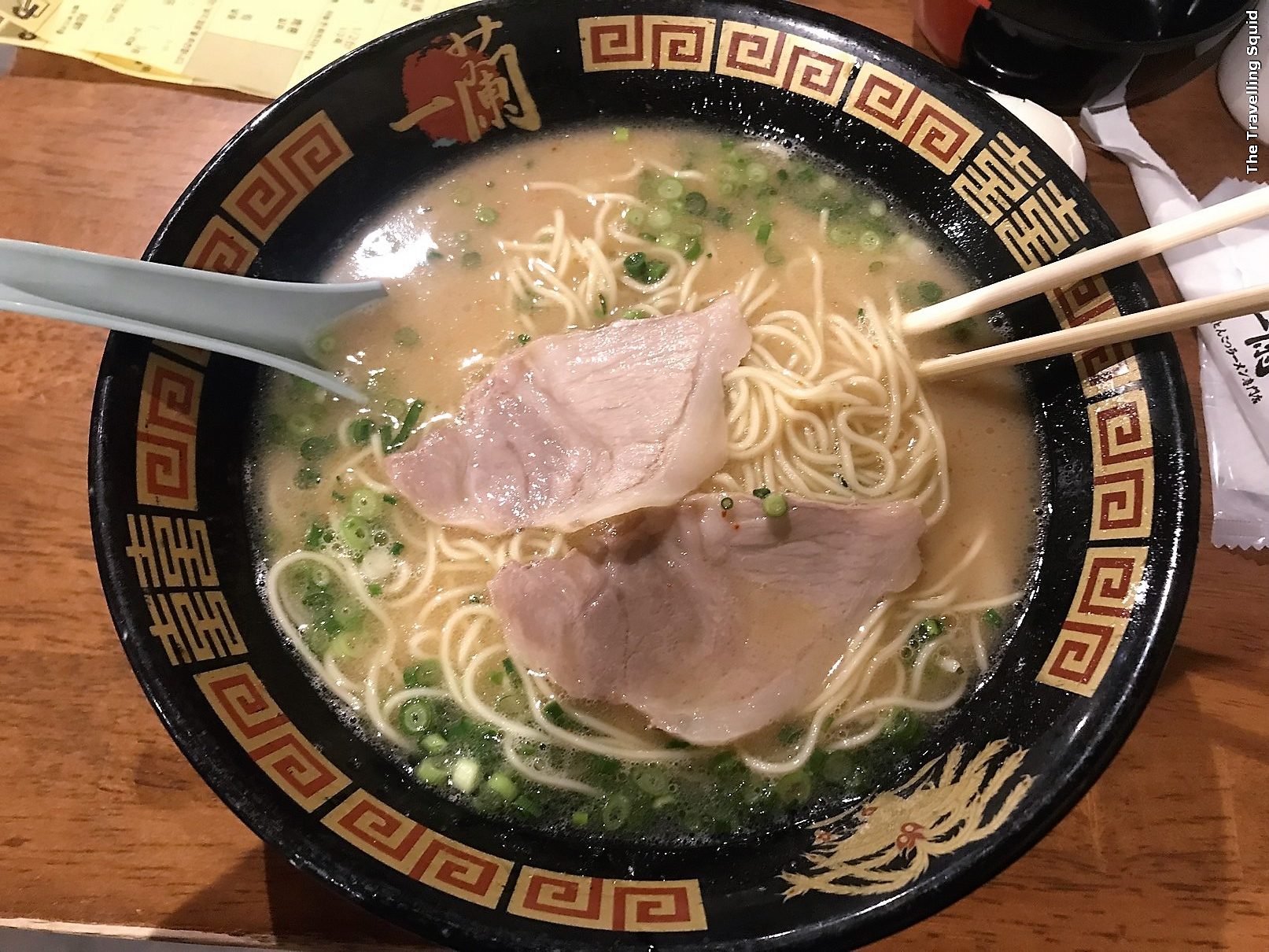 The noodles finally arrived! I wouldn't say that it's the best bowl of ramen that I've ever tried. But the standard is above average. I enjoyed the al-dente noodles, the flavoured slices of meat and the taste of the broth. The noodles and broth were flavourful but not too heavy. I recalled that the char siew tasted quite ham like, and was quite salty The onsen egg is served by the side. I thought that having Ichiran Tonkatsu Ramen in Dotonbori Osaka was the perfect supper meal. Ichiran Ramen is definitely worth the queue, but do try to go during the non-peak hours.