Getting from Osaka to Himeji Castle and more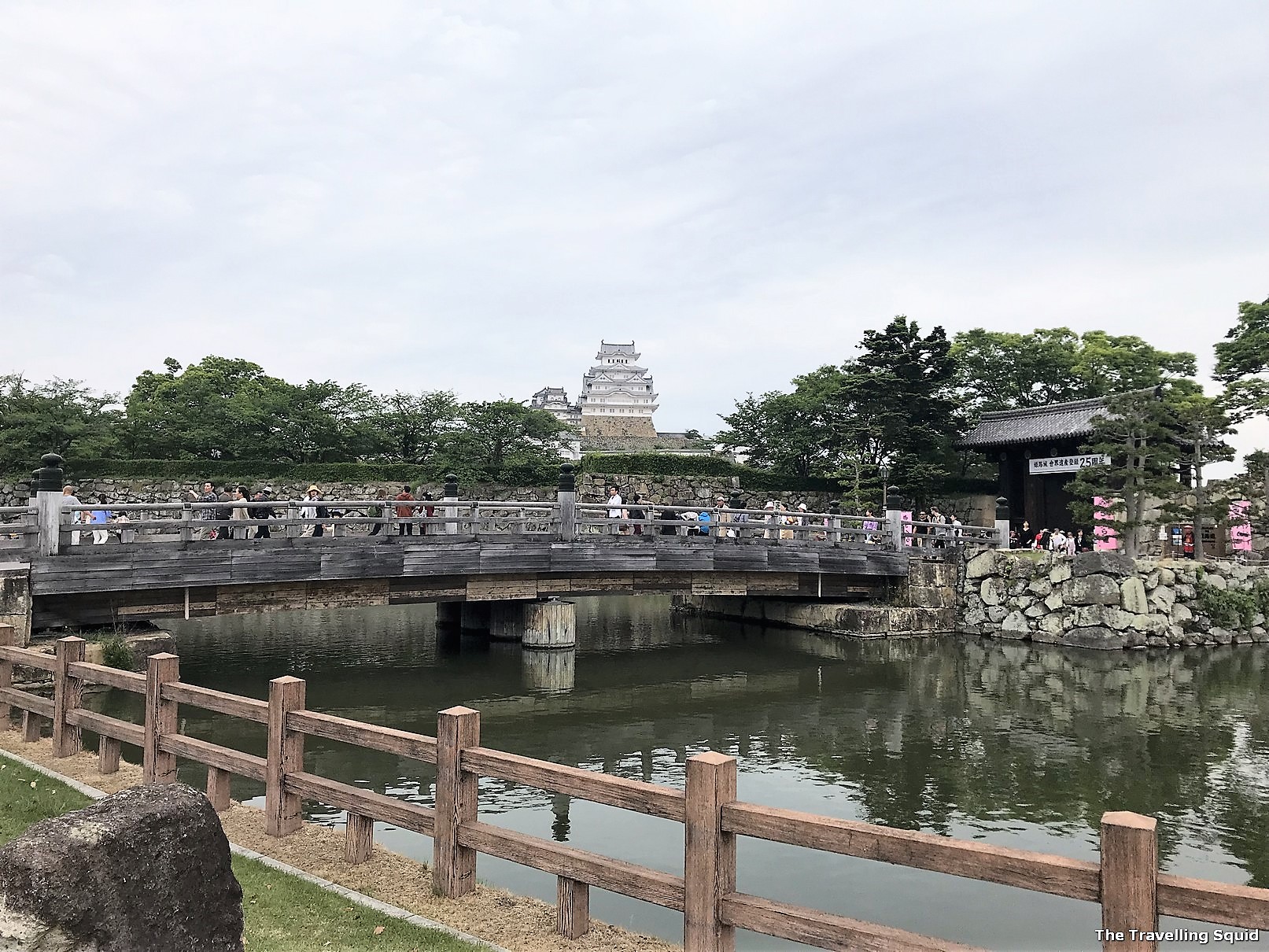 If you're in Osaka, visiting Himeji Castle is a must. The castle is an important Japanese monument which is well-known for its understated and yet graceful architecture. I really like the small town of Himeji too. When we arrived at the station, there was a young Japanese dude in his early twenties selling warabi mochi from a shop called Edoya. His friendly demeanour attracted several middle-age ladies (and S) to purchase a box of mochi from him. I thought the mochi was alright, though it was messy business to consume it as the peanut filling got quite all over the place. But I digress – getting from Osaka to Himeji Castle is actually a really straightforward process. Here are four simple steps.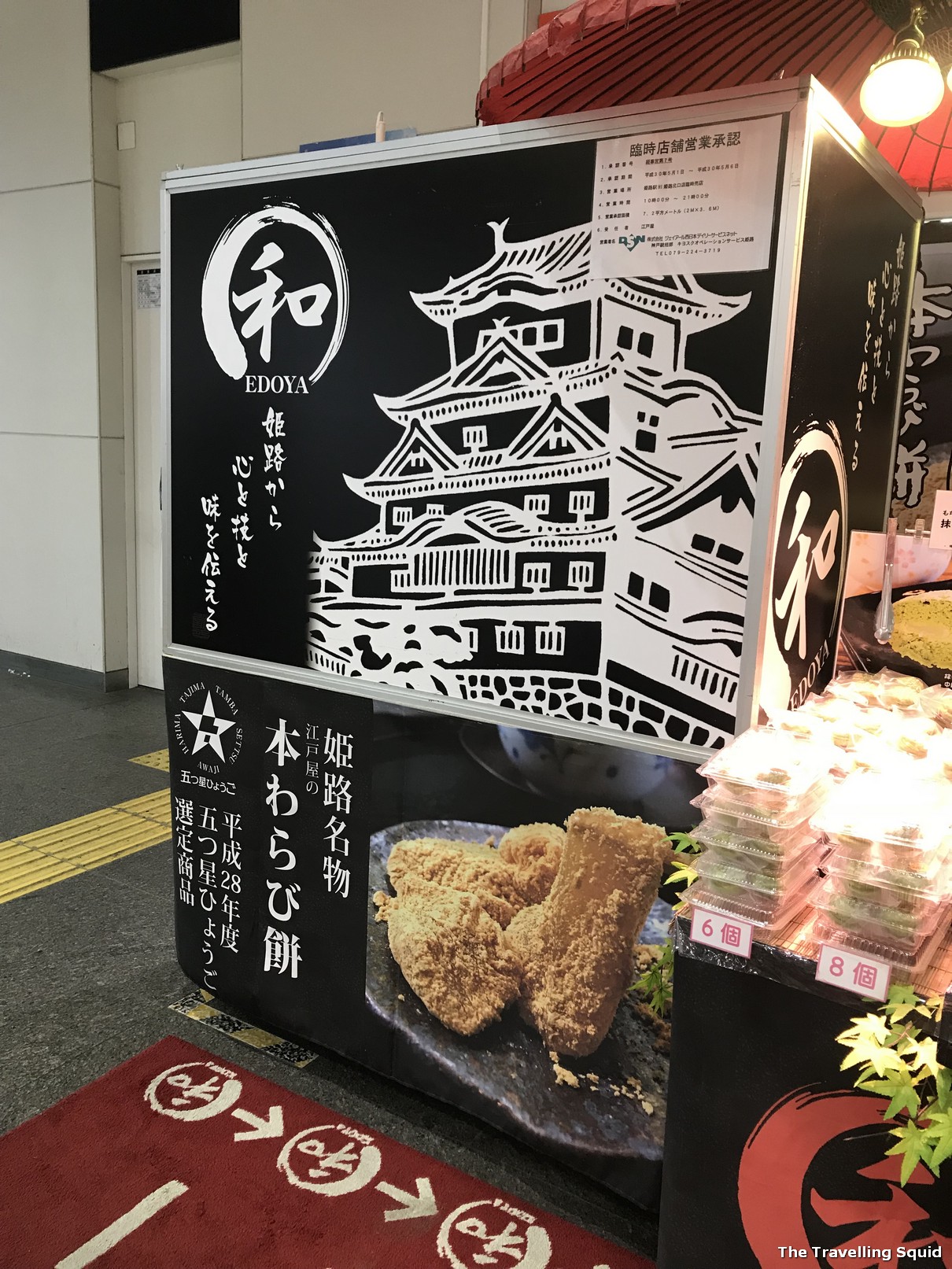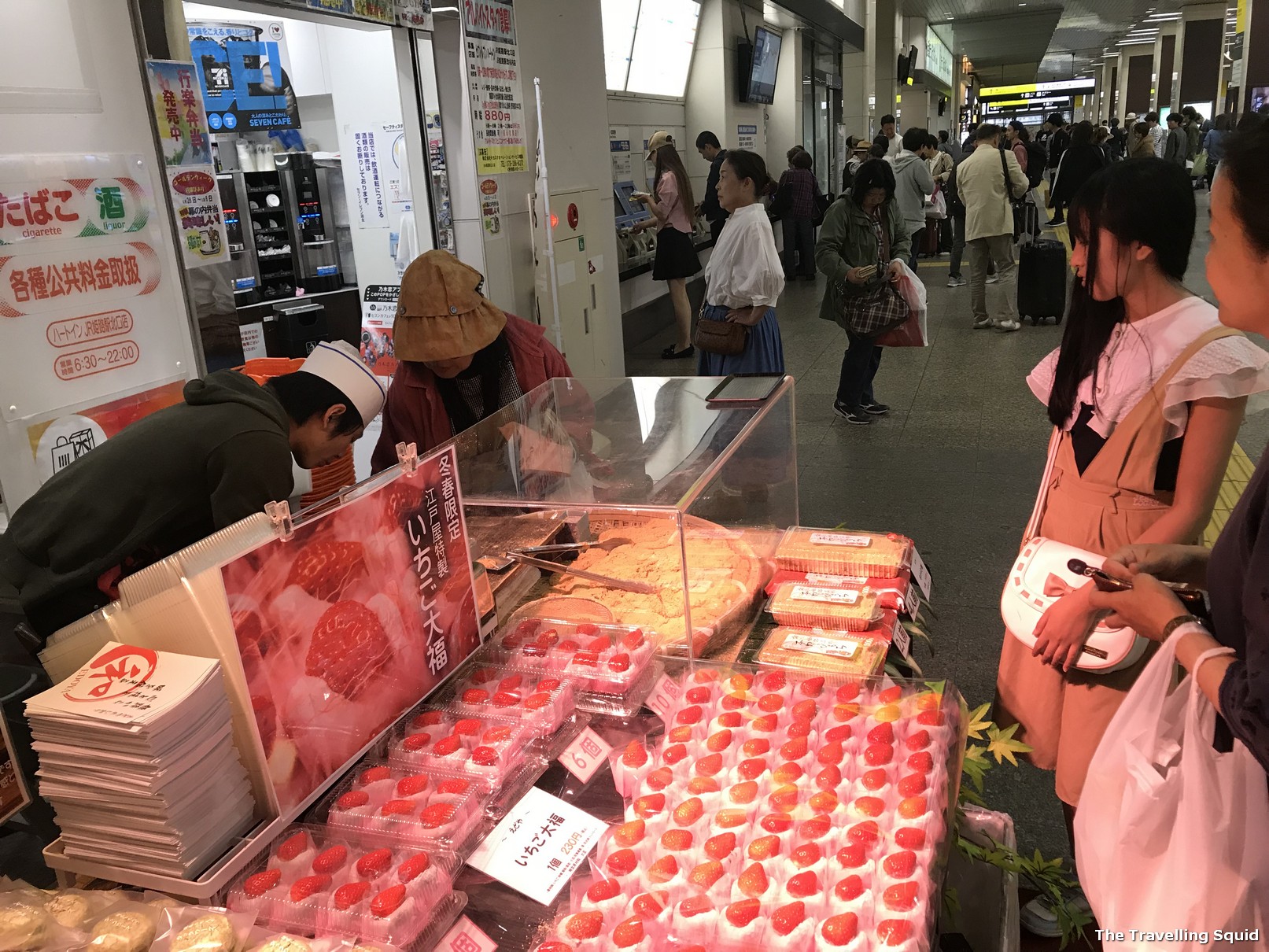 Getting from Osaka to Himeji Castle
From our hotel in Osaka, Hotel Brighton City in Kitahama, we walked to the Yodoyabashi Station. It took about 10 minutes.
We took the train for two stops to Shin-Osaka, Osaka's main station for intercity trains.
Using our JR Pass, we exchanged it for a ticket to Himeji along the Tokaido-Sanyo line. We arrived at Himeji after 9 stops or so. It took us about two hours to get there.
From Himeji Station, the walk to Himeji Castle took about 15 minutes. We were walking at a leisure pace.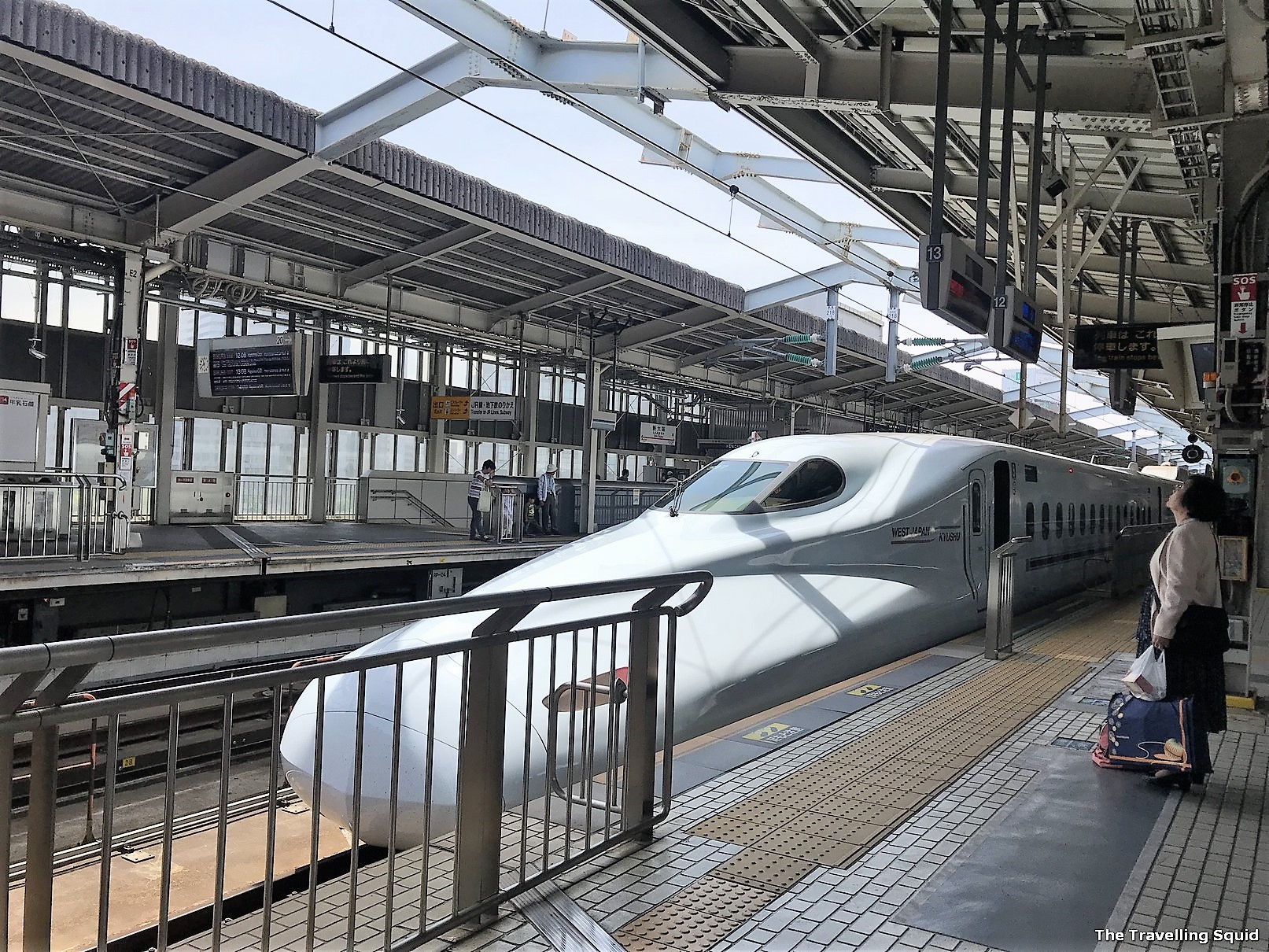 While we were at Shin-Osaka, I thought it was a great place to stay especially if one had a JR pass. One could easily take day trips to explore various small towns in Japan. Of course, it would be good to speak Japanese or go with someone who does. I had a fun time at the train station as you can tell, admiring the sleek, long-nosed Shinkansens.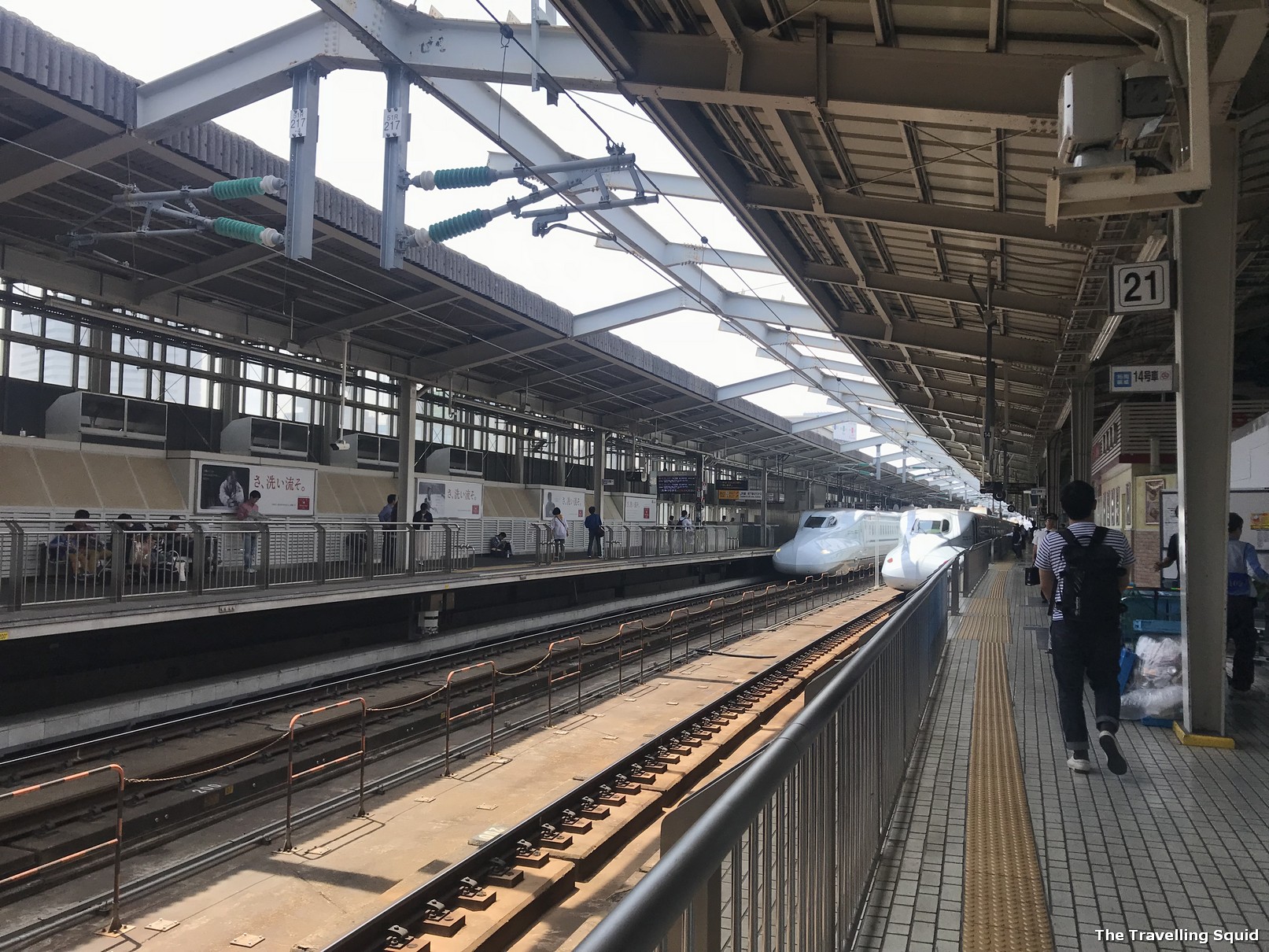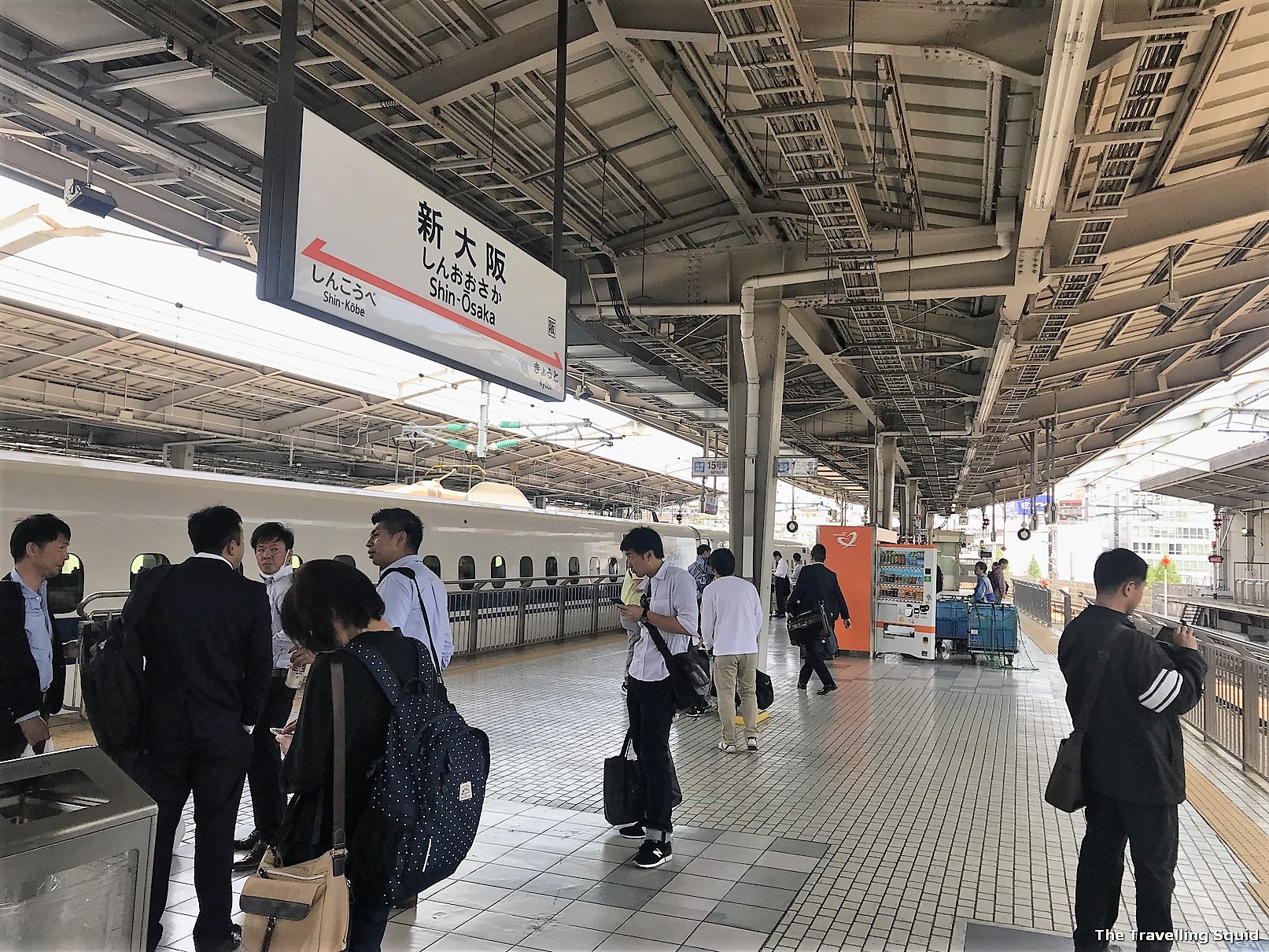 When we arrived at Himeji Station and exited, a young man was belting our catchy Japanese songs on a public stage. It sounded nice and there was a group surrounding him. I'd say that the man is young relative to the people around him.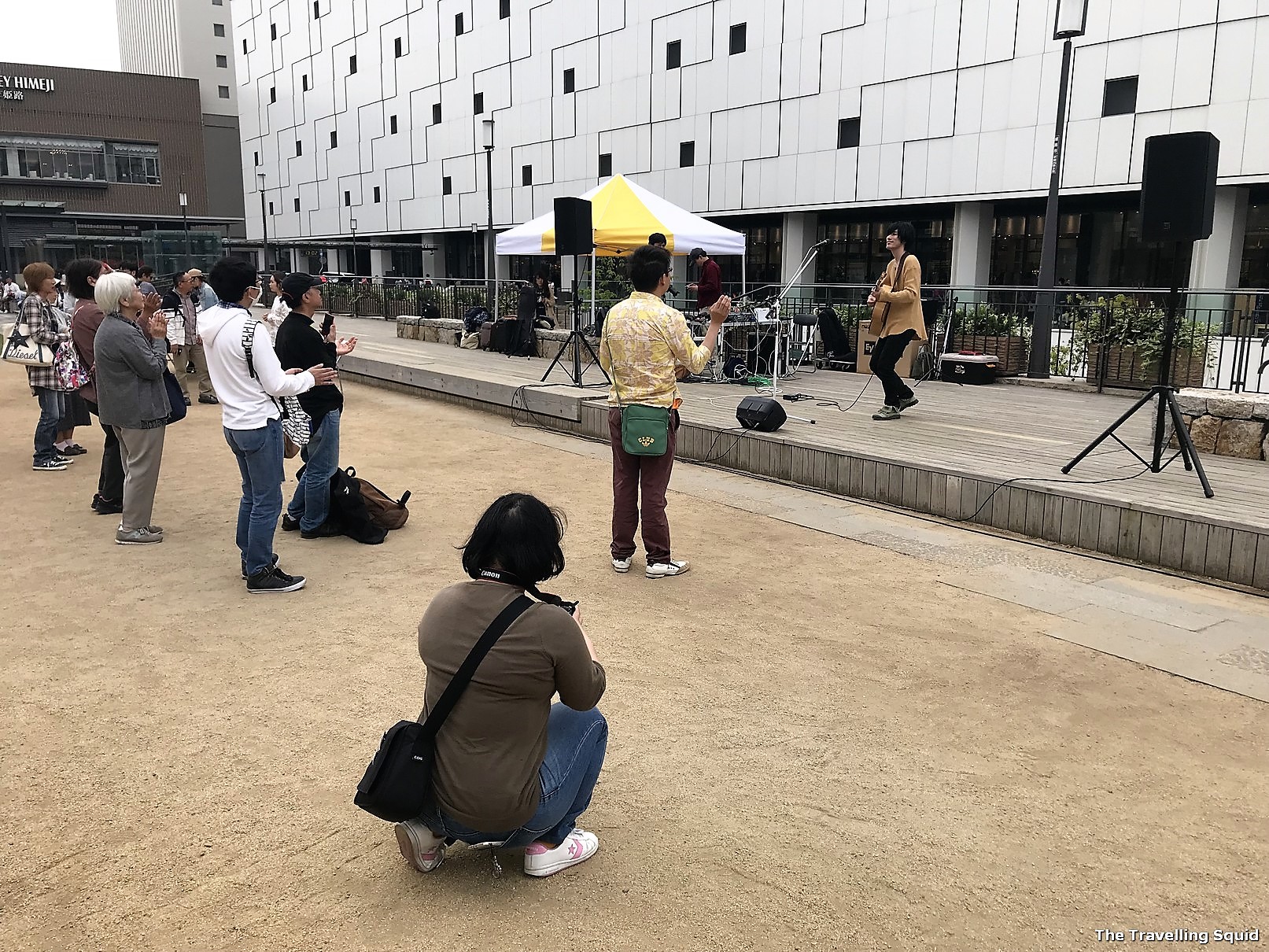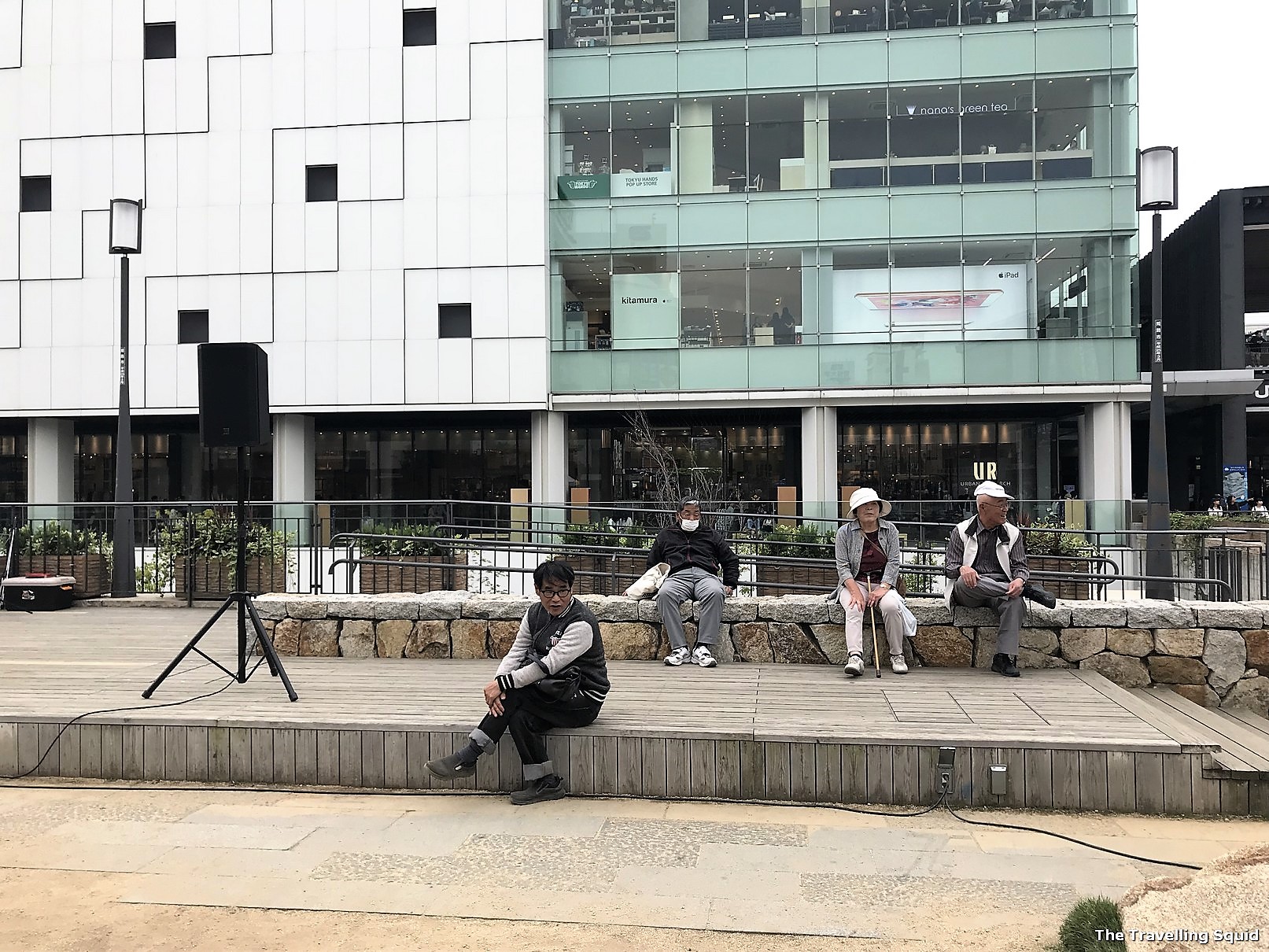 We had the choice of choosing to walk through a shopping promenade to Himeji Castle, or along the pavement next to the road. We chose the pavement to explore how the city was like – it was less busy than Tokyo or Osaka and felt quite homely. If not for the graceful grey and white castle in the distance, I would have thought it was just a small town with the potential of a small diner in the corner, as what Goro from Solitary Gourmet had experienced.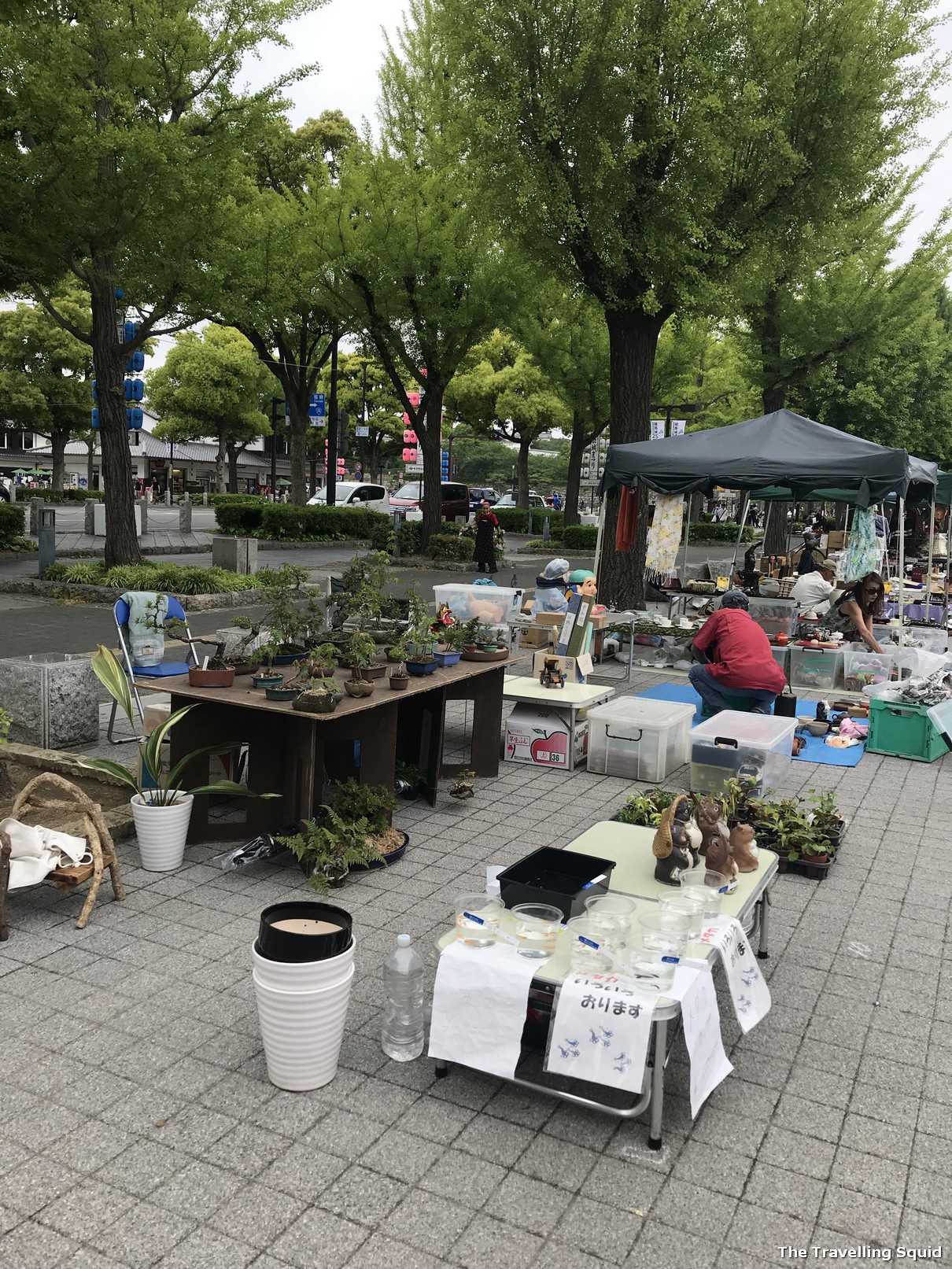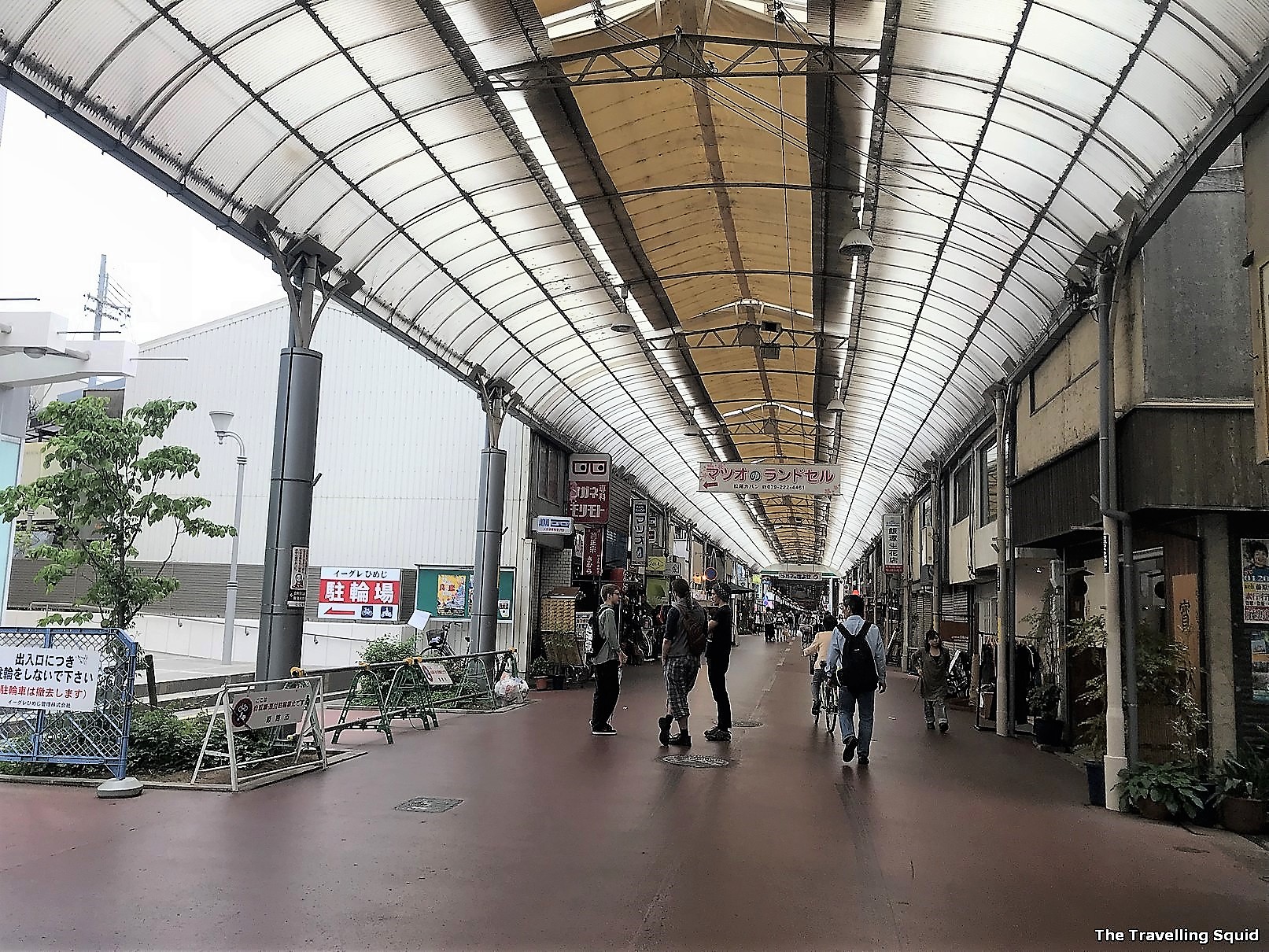 While heading back in the opposite direction for lunch, we walked through the shopping promenade. There was nothing much to buy, apart from nice wooden spoons which were on sale. The little diner where we had our anago don – Yamayoshi Anago was located at in the shopping promenade too, right opposite an arcade.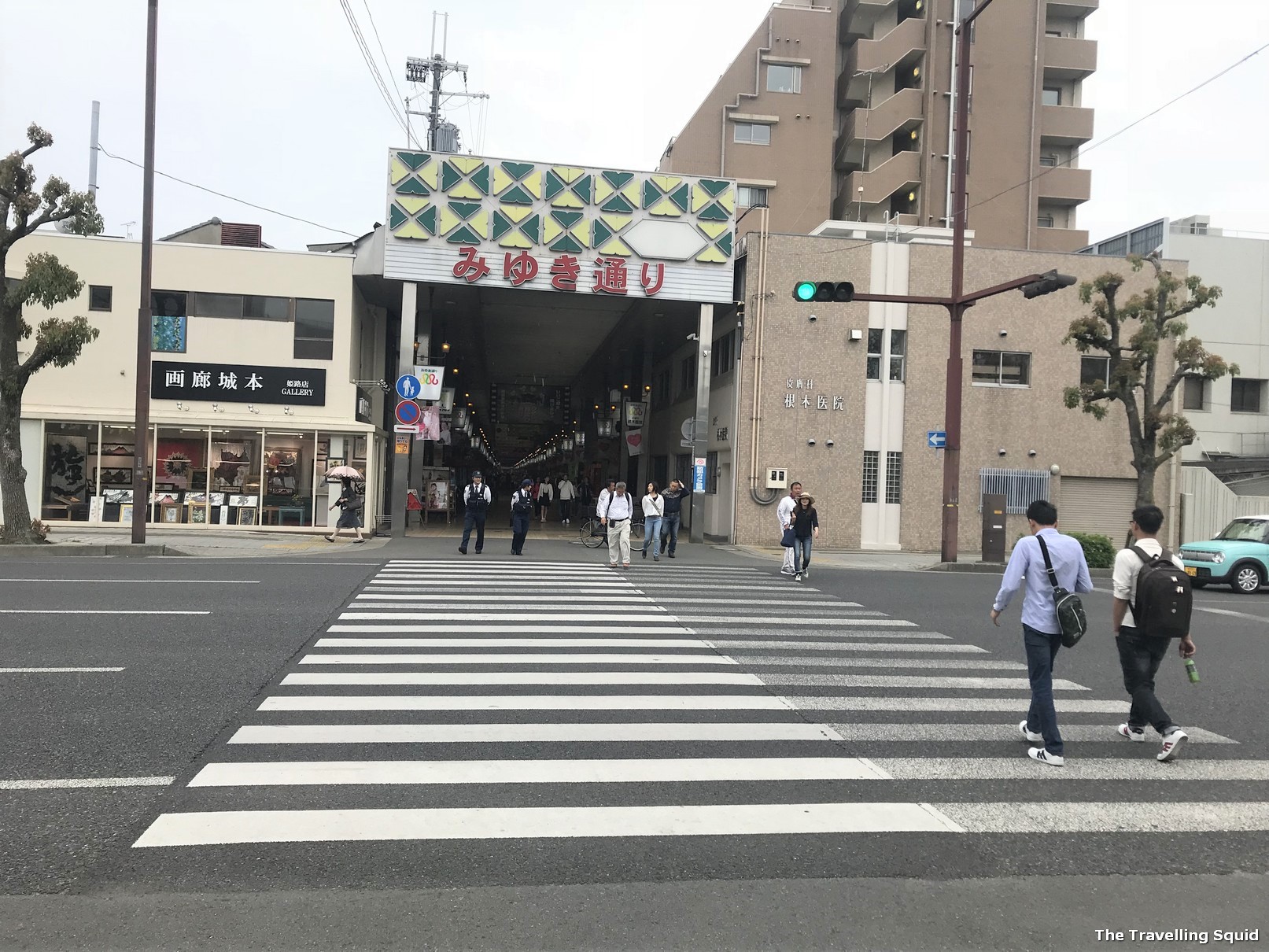 The Travelling Squid's Take
Is Himeji worth a visit? I'd definitely say yes because Himeji Castle is beautiful and the architecture is memorable. I like how the town that hosted this memorable monument was so simple. There were little heartland activities ongoing as we walked from the castle to our lunch destination, and back to the station. It was not tainted by the effects of mass tourism. I was just glad to get a glimpse into small town life in Japan, away from the glitz and glamour of the big cities.