Review: For good value, stay at Hotel Brighton City in Osaka Kitahama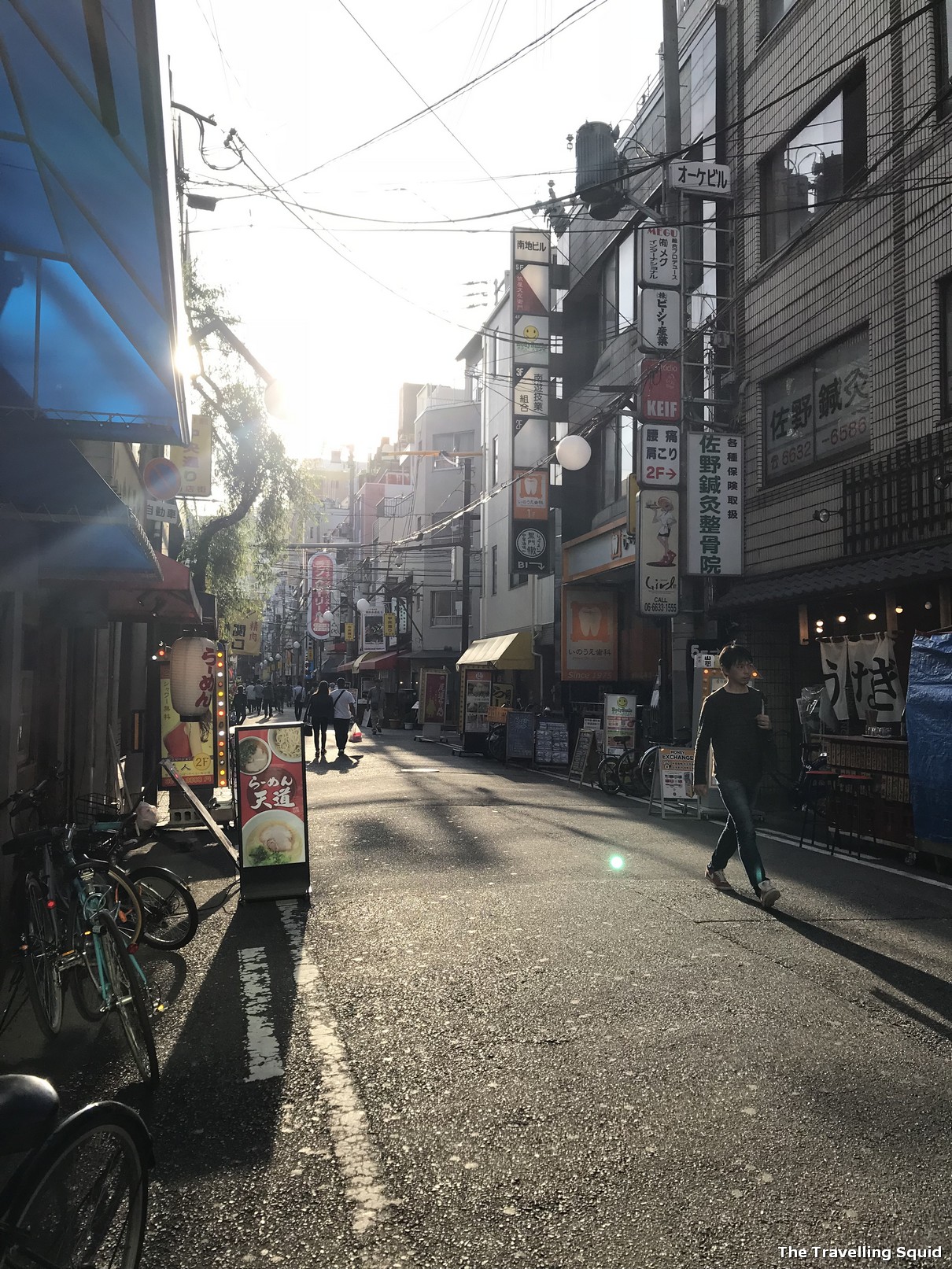 If you're looking for affordable accommodation options in Osaka, I'd recommend that you stay at Hotel Brighton City in Osaka Kitahama. It's a 10 minute walk from the Yodoyabashi Station, a station on the main subway line. For about SGD170/ USD124 per night, It was value-for-money as the room was new and the facilities were well done. If you're planning to visit Kyoto, one option would be to book a room in Osaka and visit Kyoto as a day trip (if you have a JR Rail pass).  This is economical if Kyoto suffices as a 1-2 day trip  for you. From observation, rooms in Osaka are much cheaper than that of Kyoto, and the facilities of Hotel Brighton City in Osaka Kitahama were similar to that of Daiwa Roynet in Ginza (which was pretty legit) but cost about twice the price.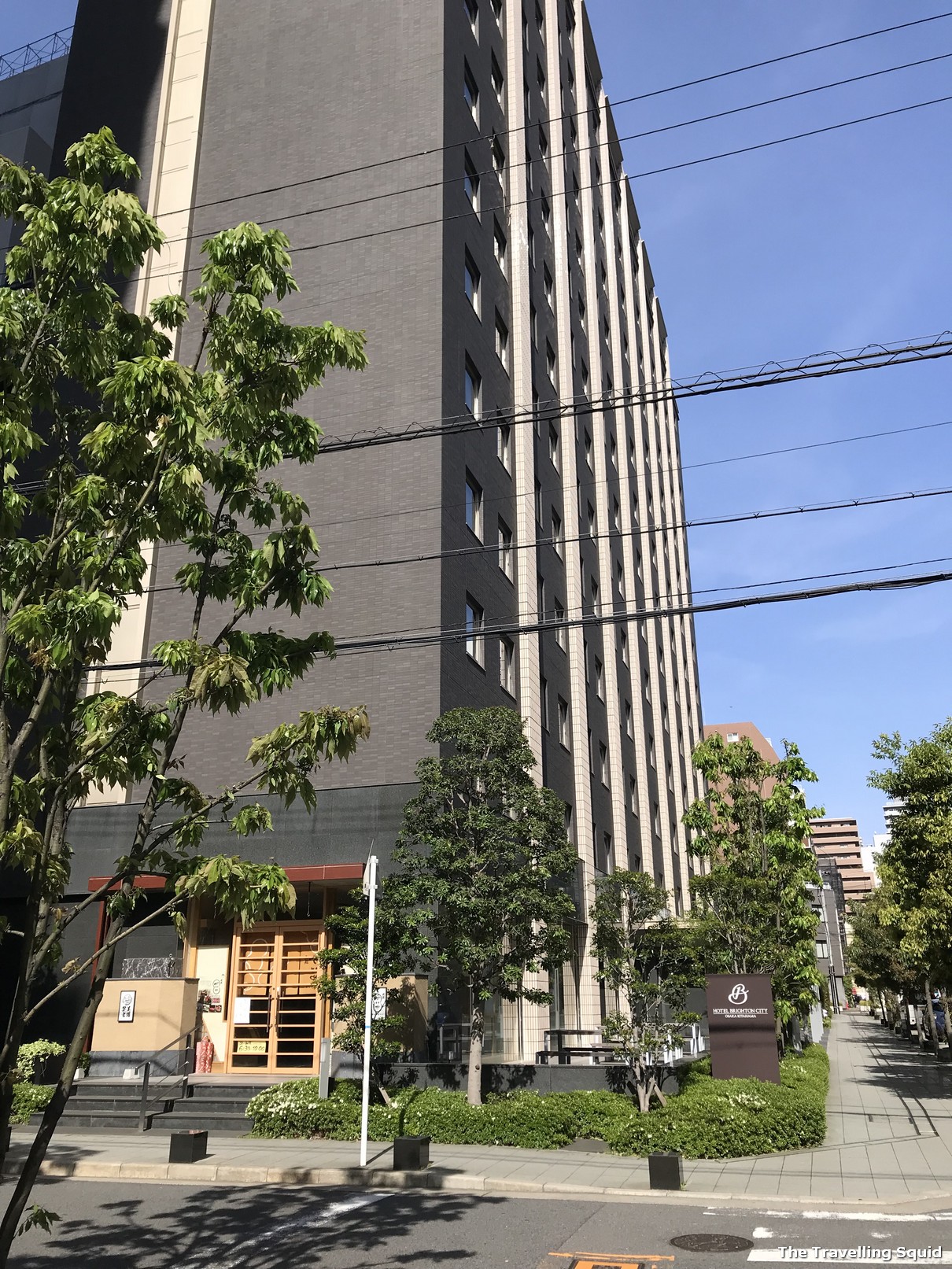 Location
Hotel Brighton City in Osaka Kitahama is a five-minute walk from the Kitahama station, but it isn't as well-connected as the Yodoyabashi station  which is a 10 minute walk away. The area was pretty quiet when we got there. It was the weekend and there was hardly anyone on the streets.  It's a bit like Singapore's Central Business District on a Sunday. To our dismay, the food stalls and restaurants nearby were closed. It was akin to walking around in a very quiet town. For lunch, we ended up taking the subway to somewhere near Namba station, where we had okonomiyaki from Yukari.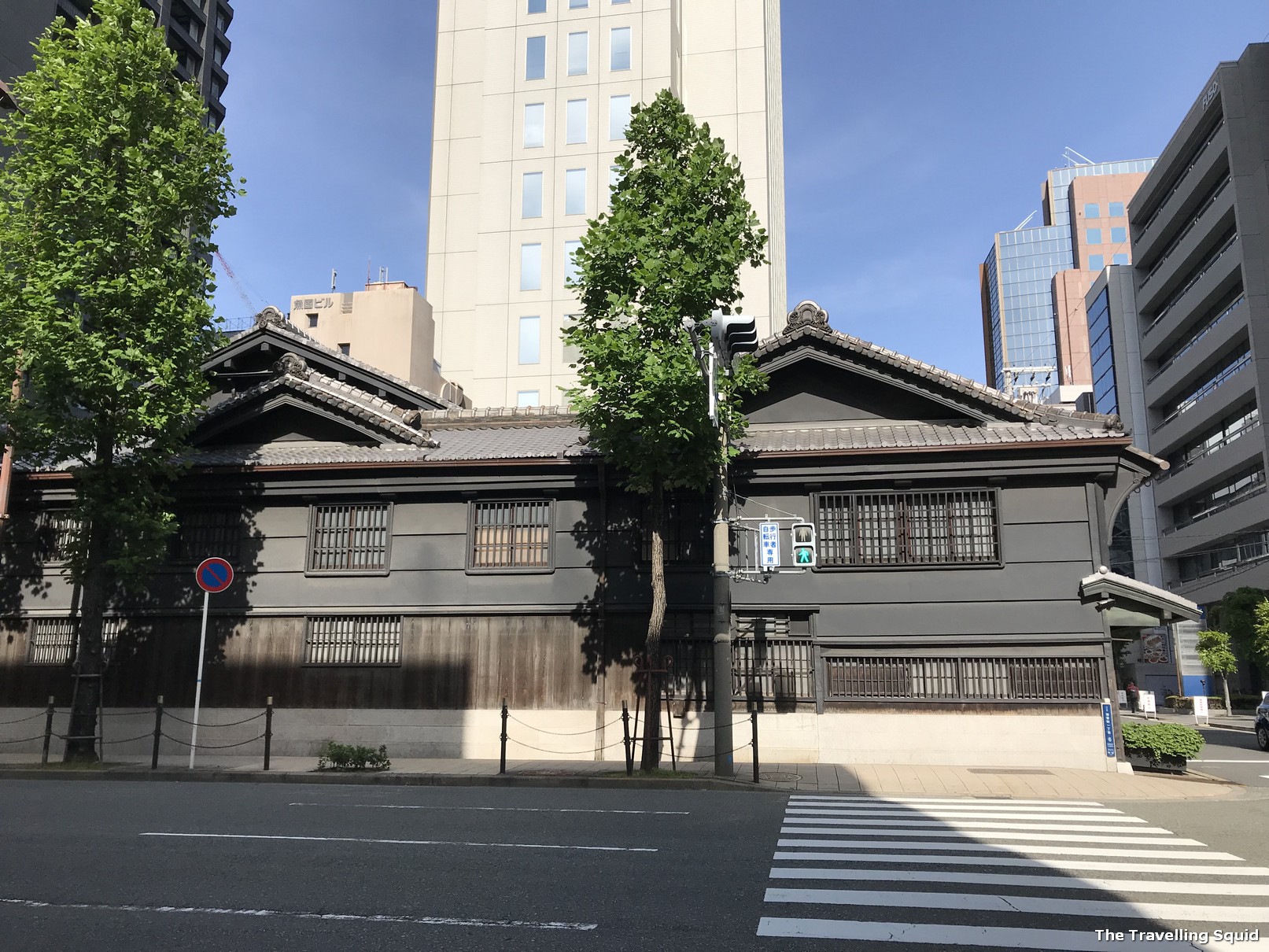 Room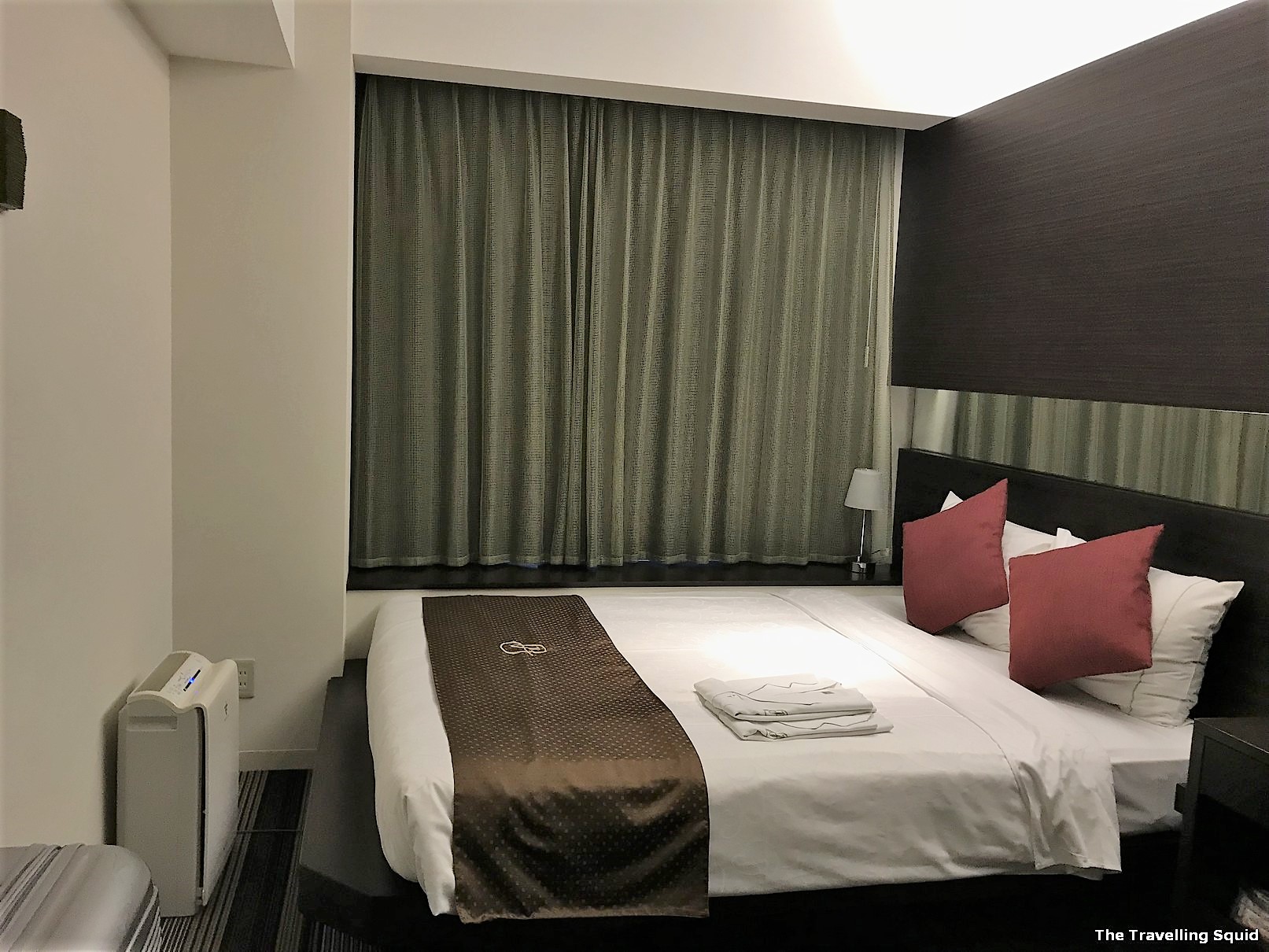 The room was quite typical. The bed was comfy and the shower facility was new. I like that they used yellow greenish tiles in the bathroom. My favourite part of the room was the complimentary Fukujuen tea bags! There was an option for sencha and hojicha too. The tea was fragrant and soothing, both on the palate and on the nose. (They were also easy to keep in one's bag and bring them home). I also liked that the hotel offered an option for drip coffee using the machine provided. It's similar to Nespresso.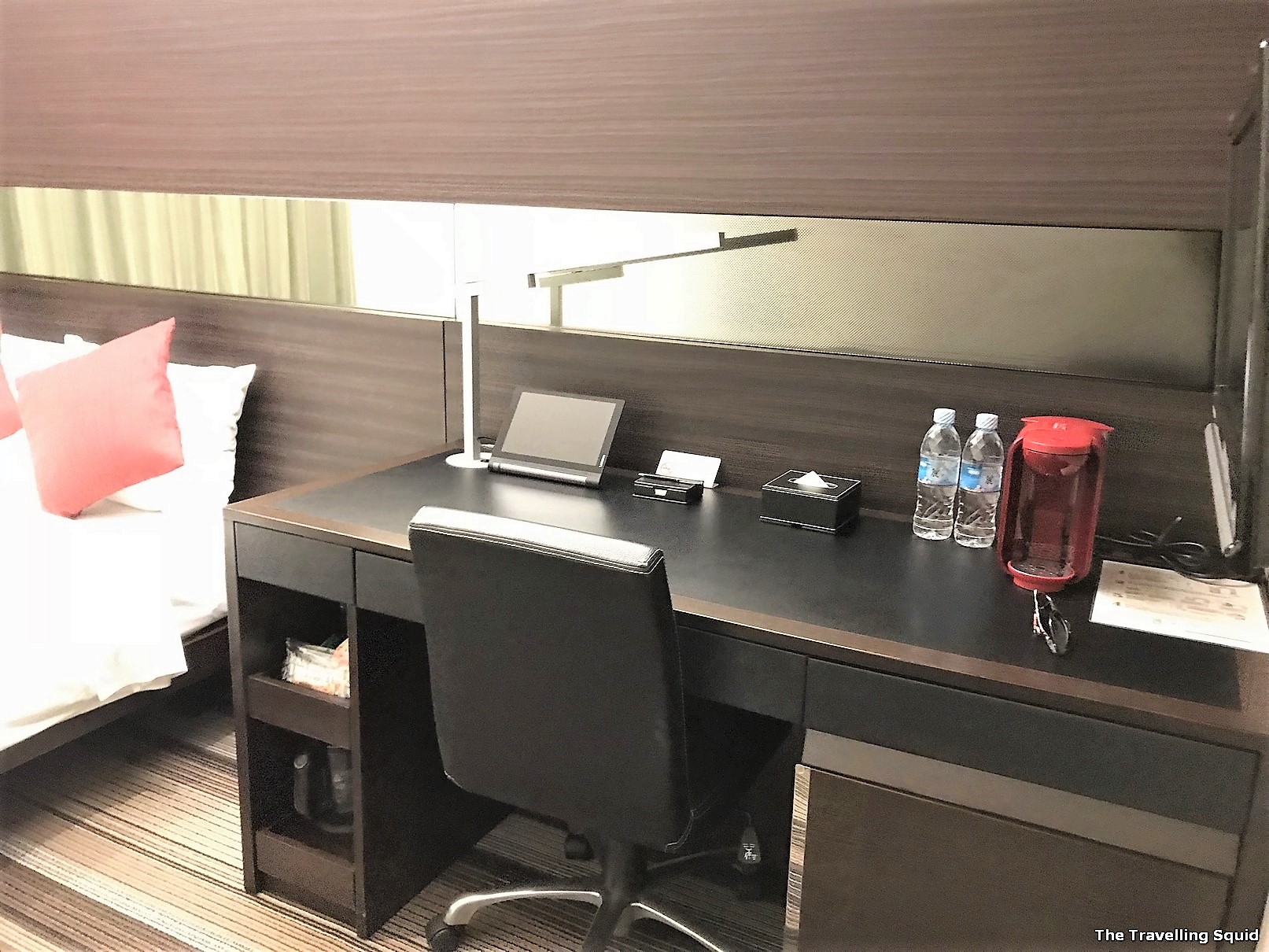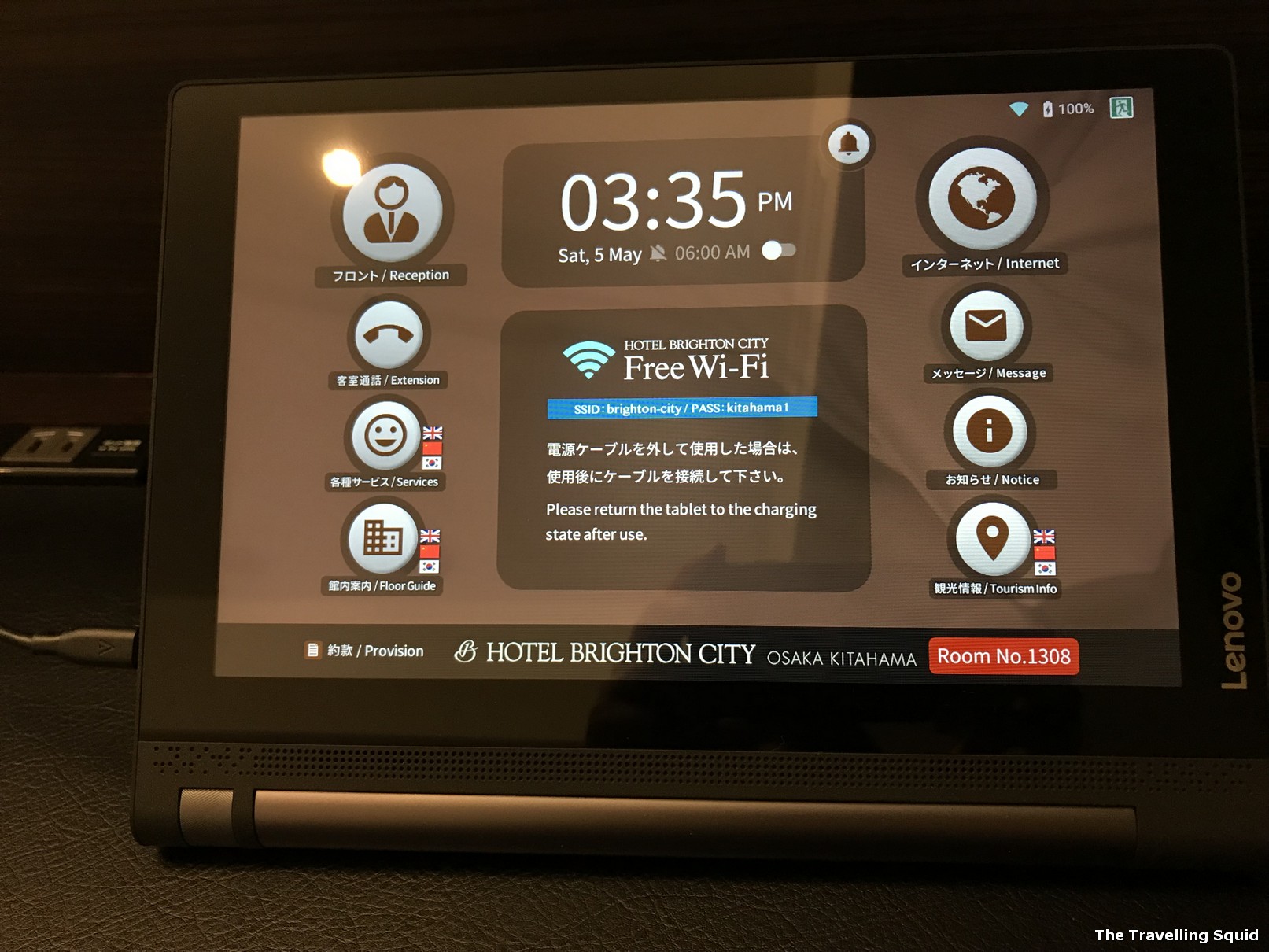 The high-tech gadget on the desk didn't do much for us I think. When switching on the TV I found the introductory video with the smiles of foreigners enjoying their stay in Osaka informative, but it got a tad annoying each time it started playing when the TV was switched on.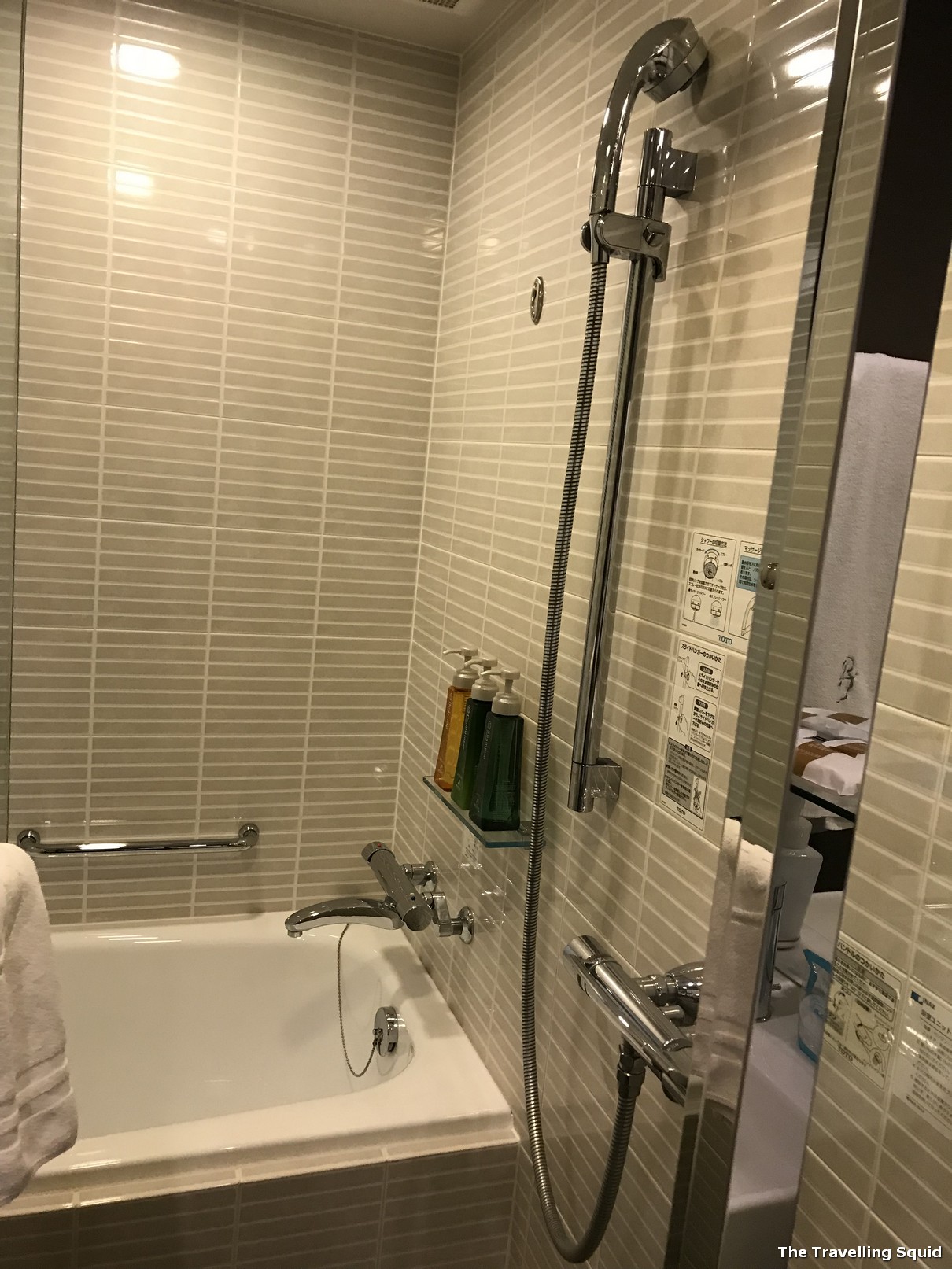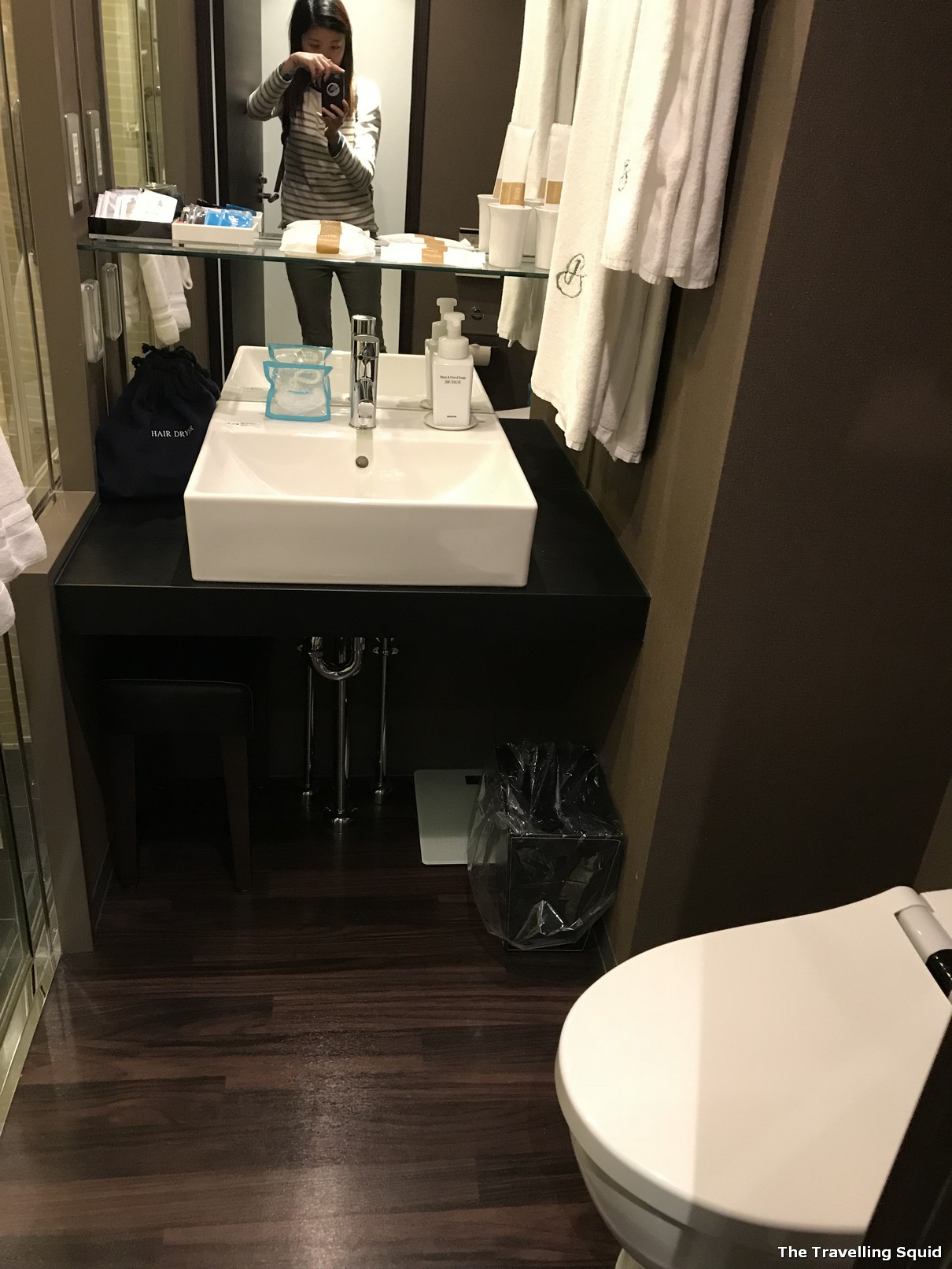 The Travelling Squid's Take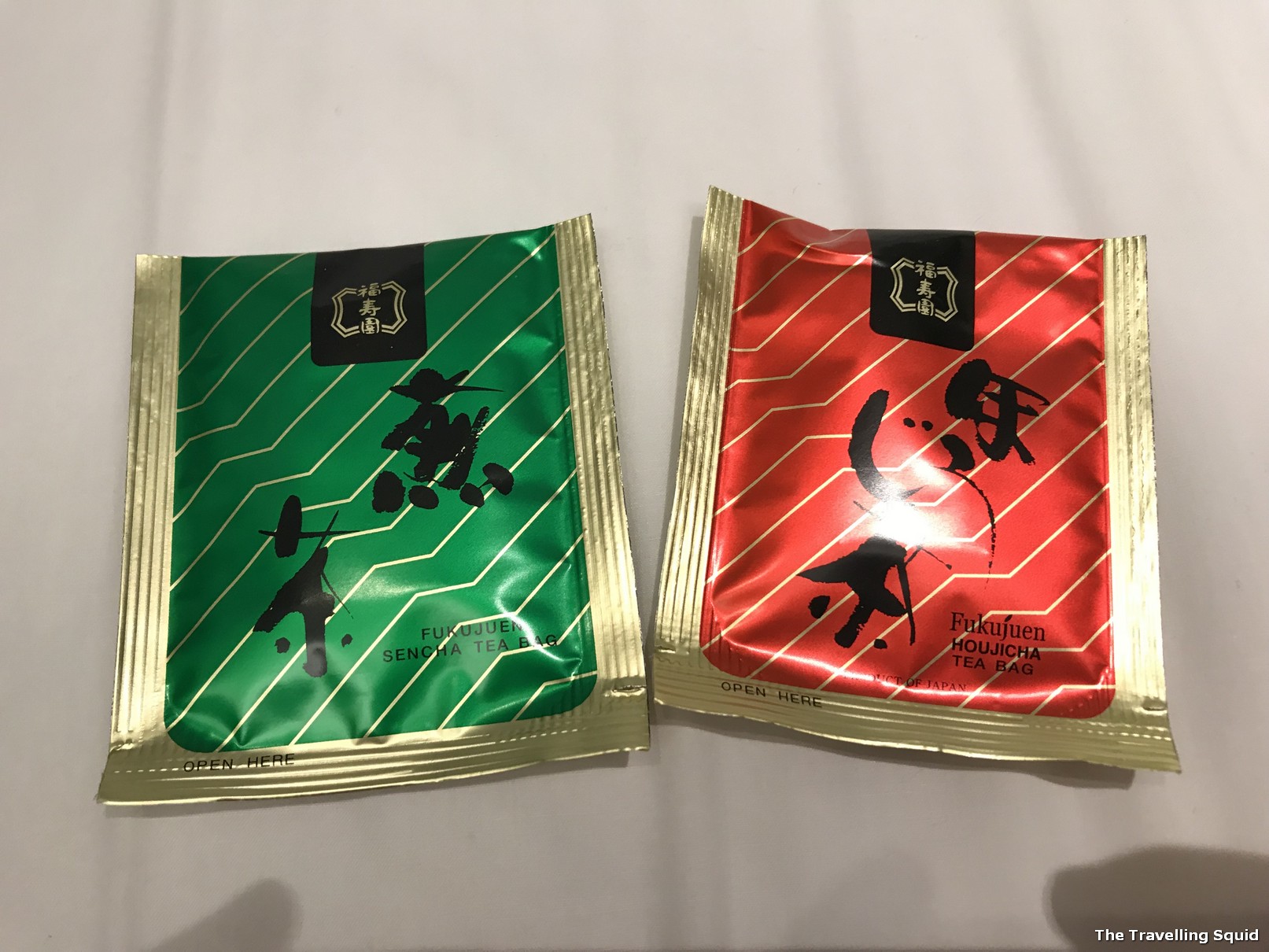 When I was younger, I used to underestimate the value which an accommodation played in one's enjoyment of a trip. After a decade, I realised that it makes all the difference. Staying in a good hotel gives you the peace of mind and allows for a good night's rest, which is invaluable especially as one matures. I'd recommend staying at Hotel Brighton City in Osaka Kitahama as it was a comfortable stay at a very decent price.