10 things to buy at Kappabashi in Asakusa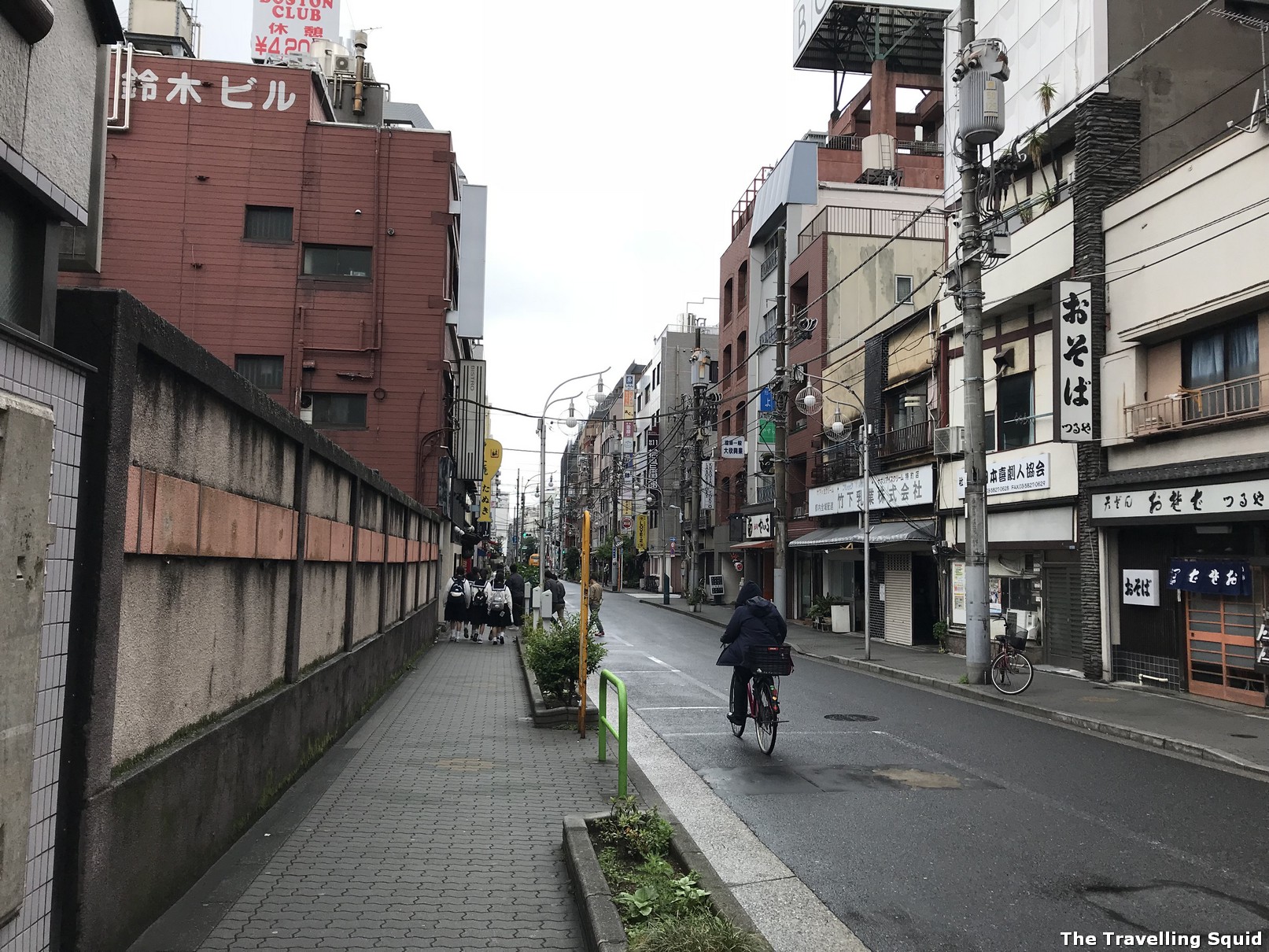 If you're looking to buy Japanese-style tableware, Kappabashi in Asakusa is the place to visit during a trip to Tokyo. Similar to Sia Huat at Temple Street in Singapore, Kappabashi is an area where restaurant operators or perhaps just the average person go to find pots, pans, tableware, signs and noren (a type of Japanese fabric divider that are hung outside the entrance of one's shop). It was by far one of the most exciting and fulfilling of all shopping experiences we had in Tokyo. Here are 10 things to buy at Kappabashi in Asakusa.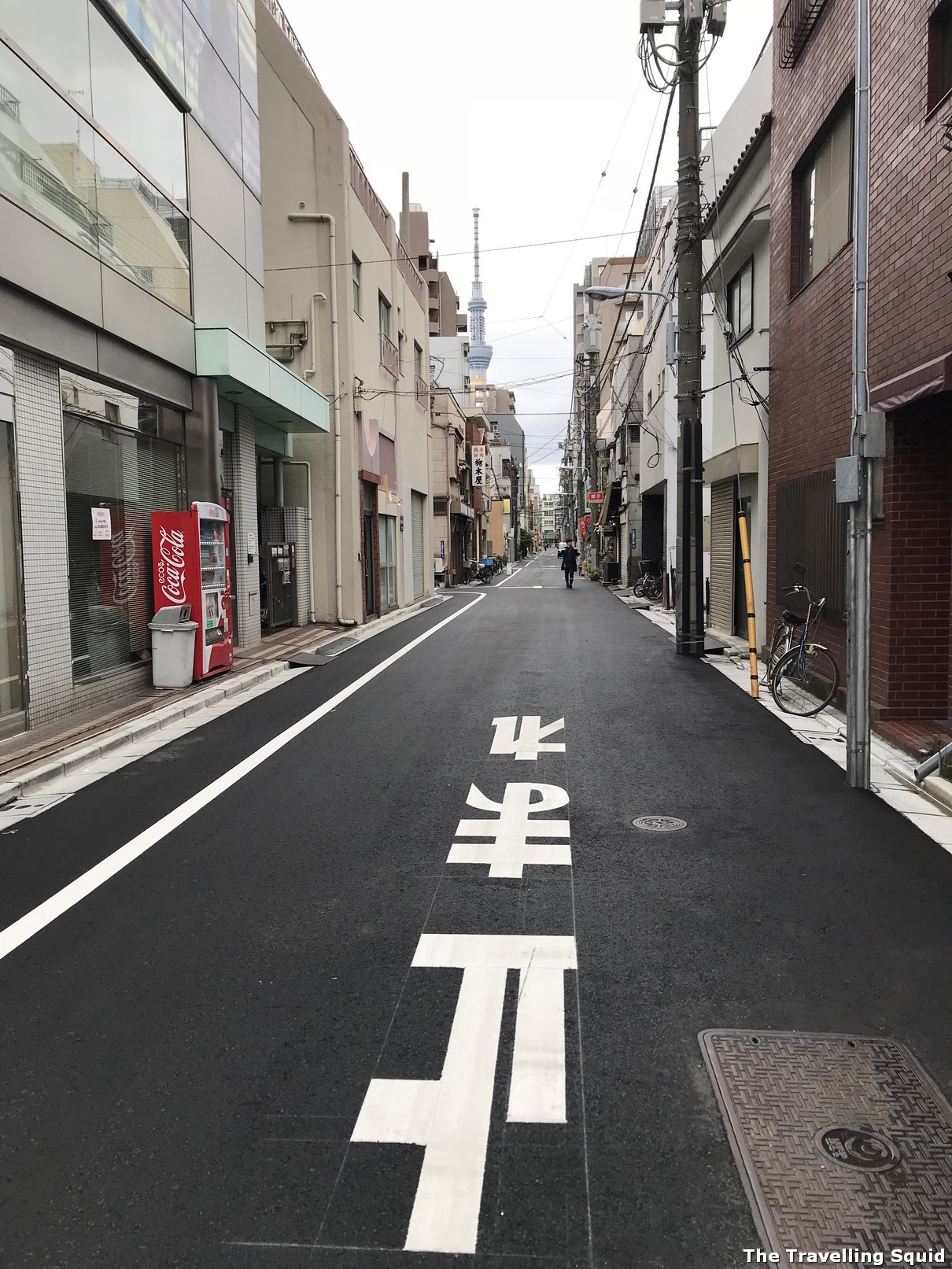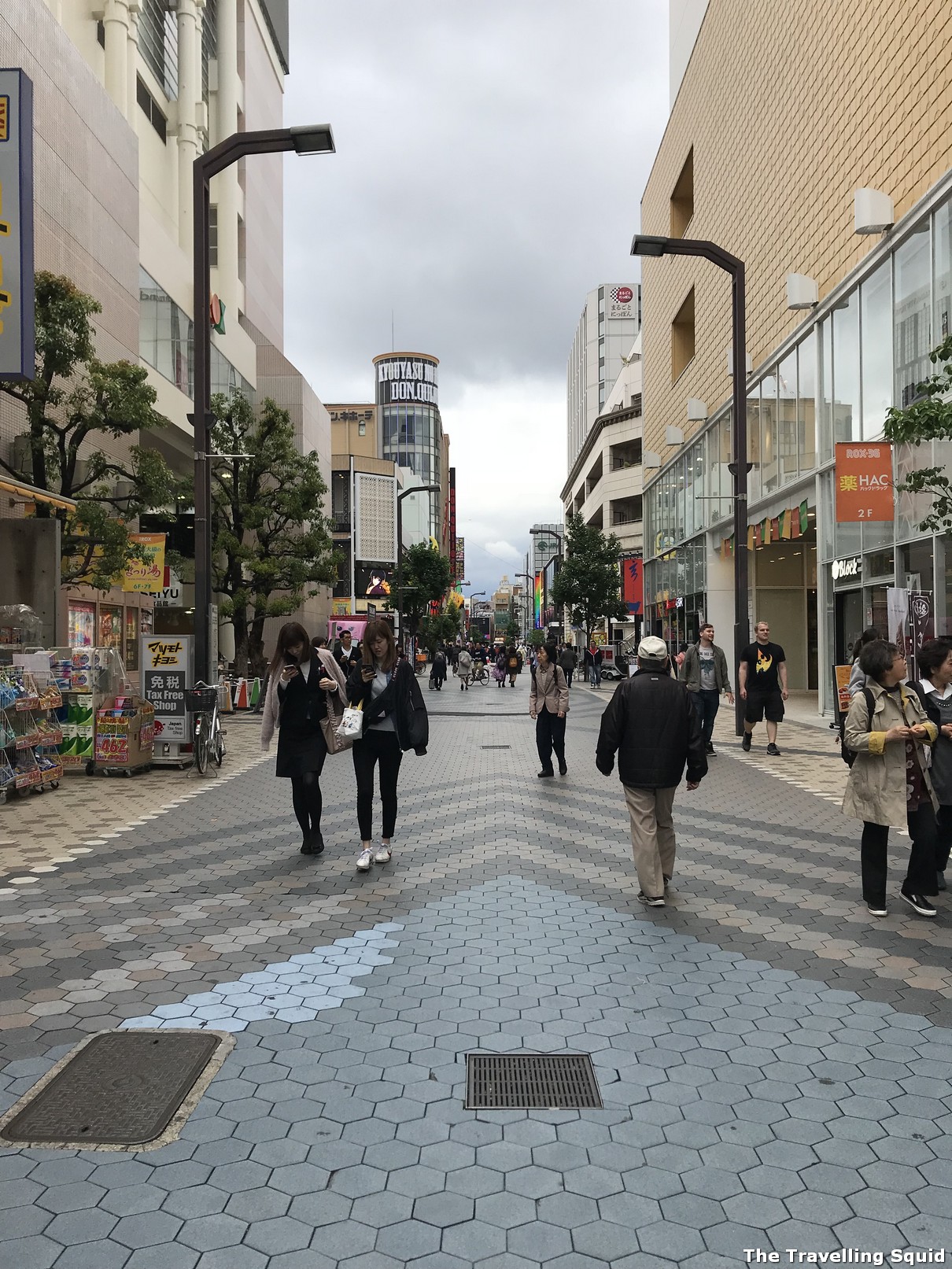 10 things to buy at Kappabashi in Asakusa
1. Cups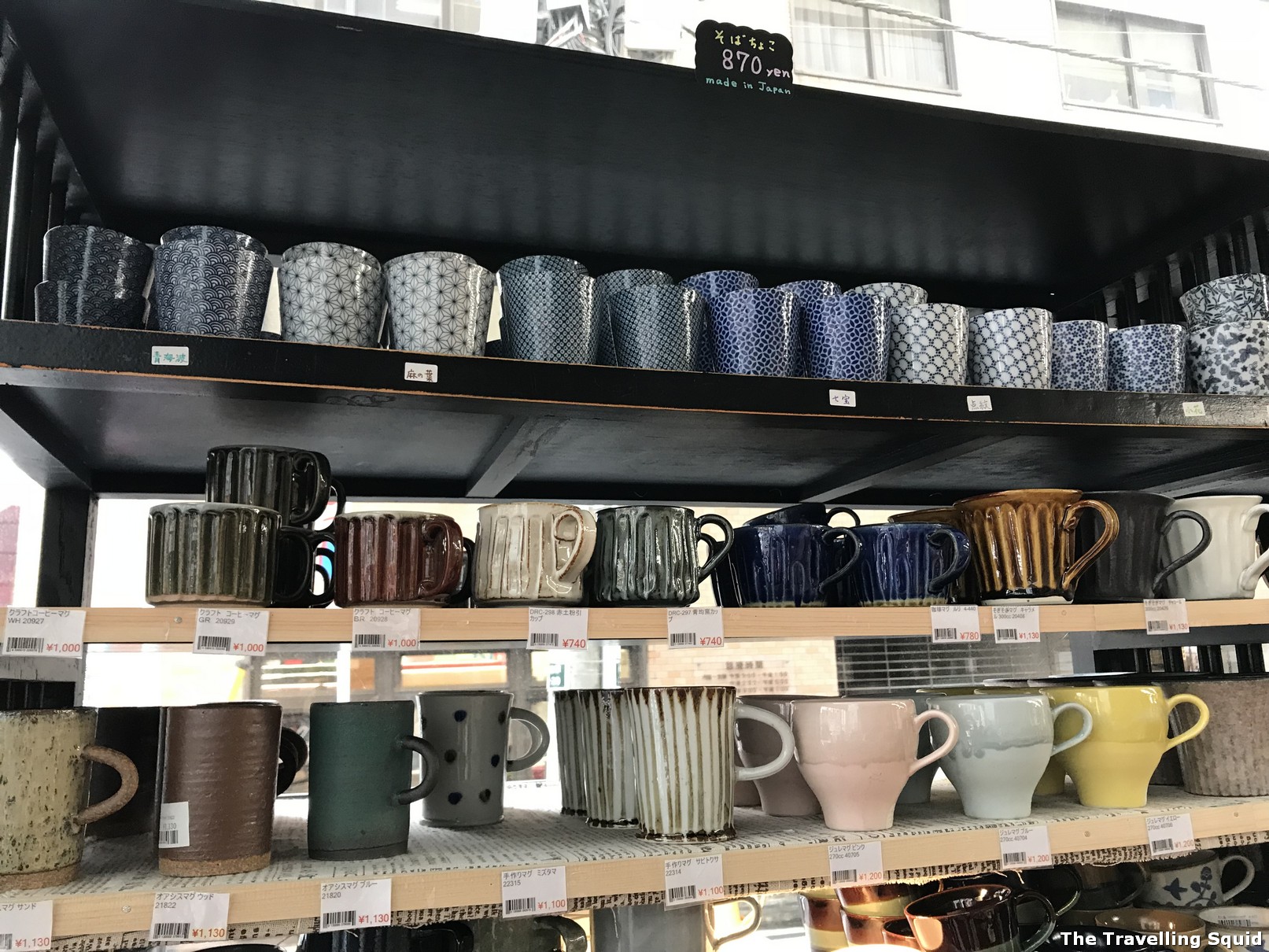 If you're looking for mugs and Japanese-style tea cups, Kappabashi is the place to be. I like how each mug looked different from another of the same design. It also bordered on the style of wabi-sabi (the acceptance of imperfection). According to Wikipedia, characteristics of the wabi-sabi aesthetic include asymmetry, roughness and simplicity. Many of the cups on sale carried that aesthetic.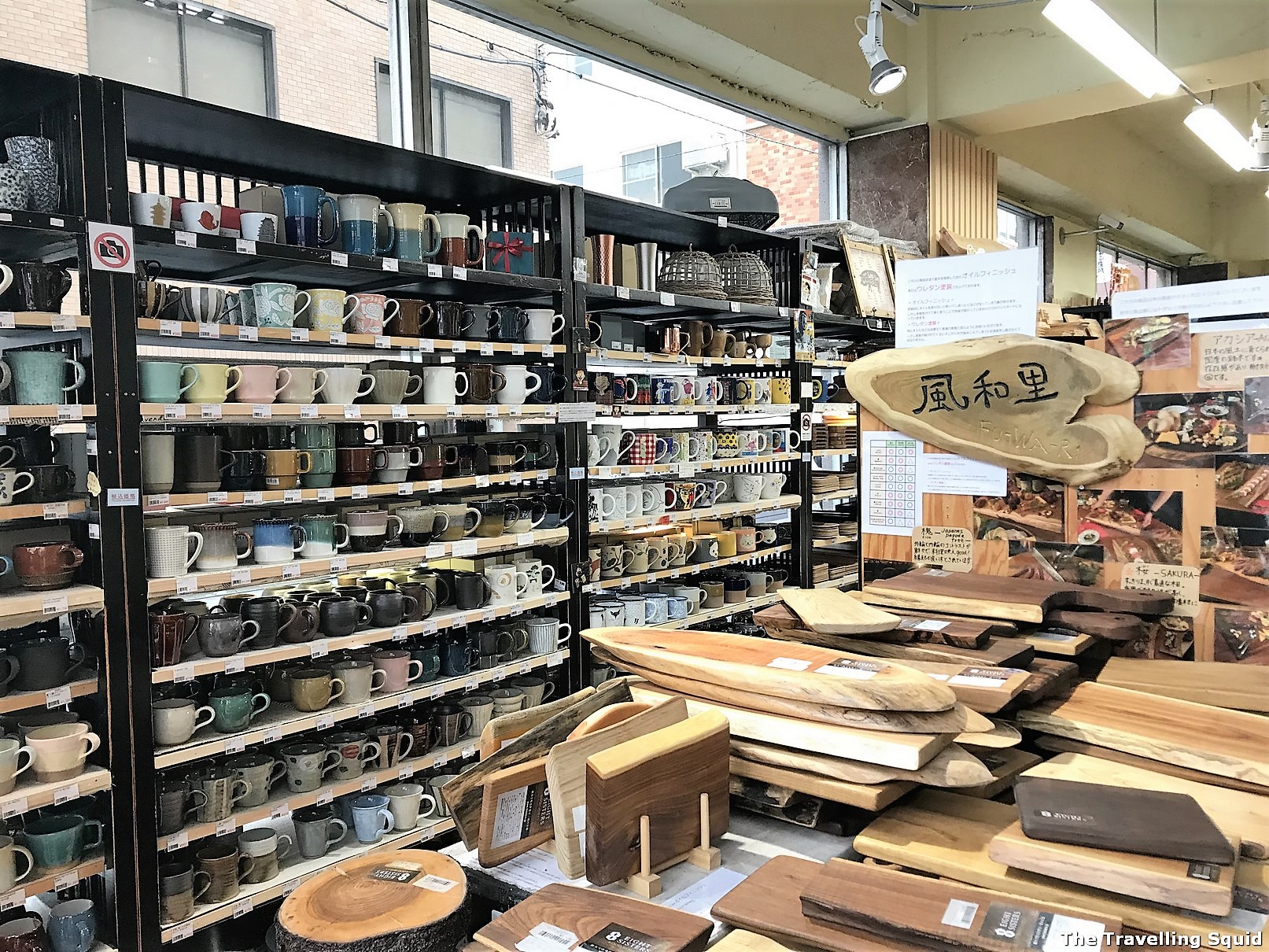 2. Teapots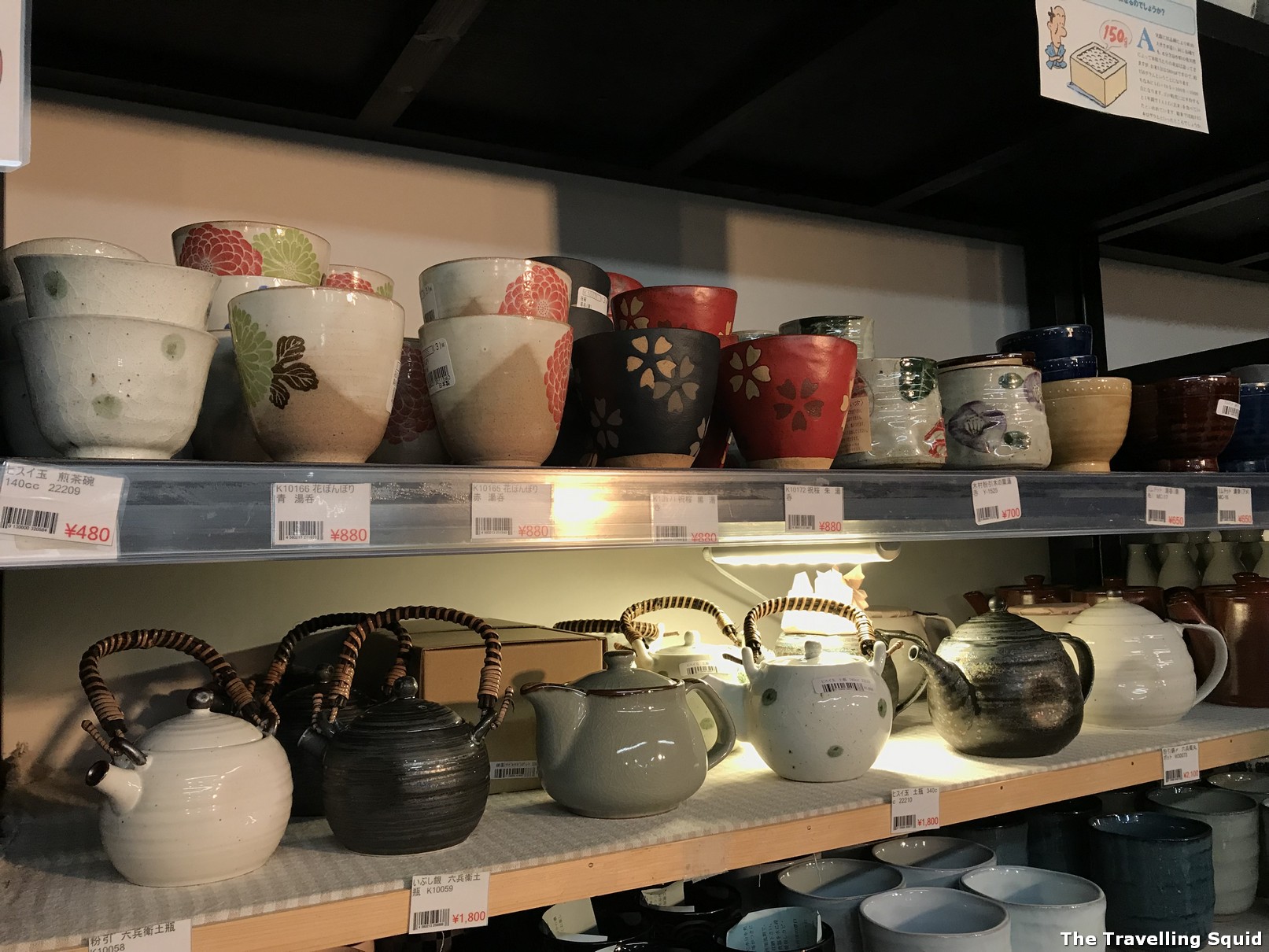 We had bought Friend M a bag of gyokuro tea leaves (a type of shaded green tea). We got the leaves from Nakamura Tokichi in Uji, and thought it would be apt to buy him a teapot for the brewing of such leaves. Eventually,  we bought a teapot with an ergonomic handle by the side. Unfortunately, I've been looking all over but don't have a picture of this beautiful teapot (I will upload it when I find the picture). That said, we got it from this shop – Fuwari. It was a very well-made teapot at a good price.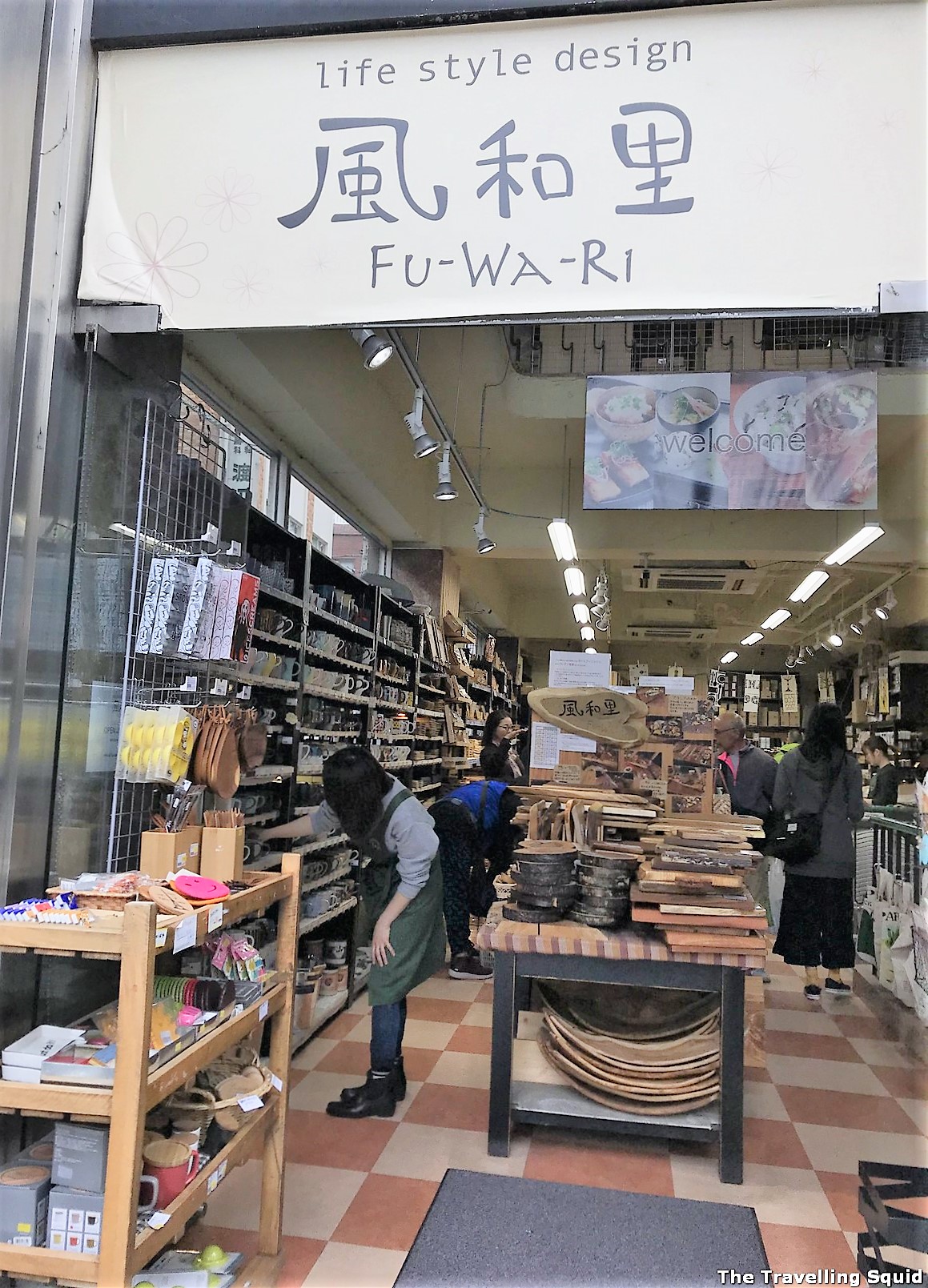 Fuwari (風和里) – 2-6-6 TDI Building 1F Nishi-Asakusa, Taito-ku, Tokyo
Opening hours: Mon-Sat: 10am – 7pm/ Sundays & Holidays: 10am – 6pm
Tel: +81(0)3-5806-8588 (I think they only speak Japanese)
3.  Plates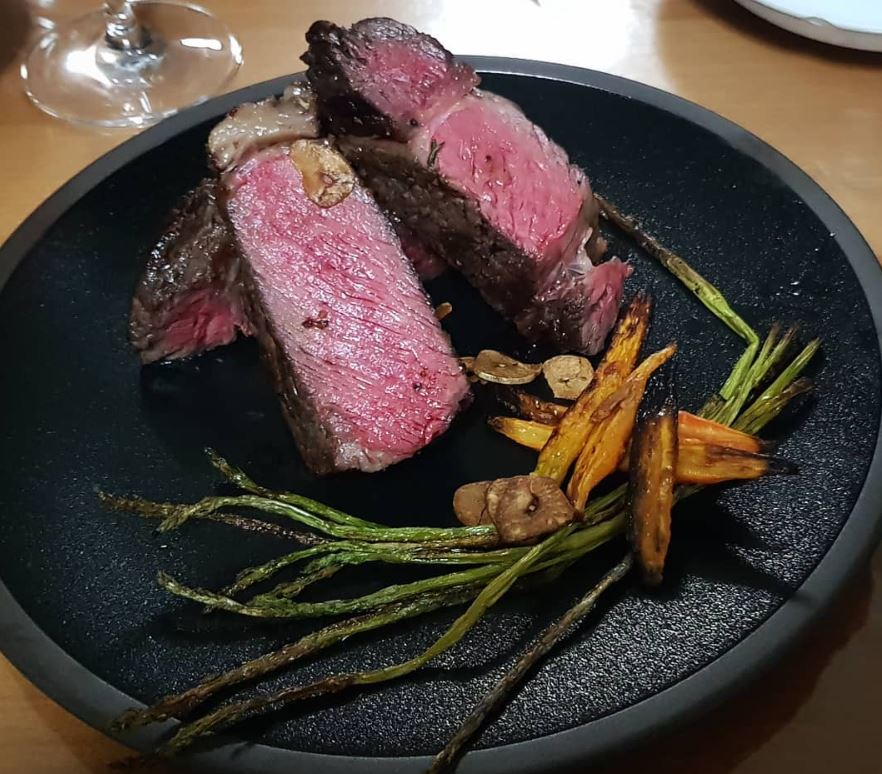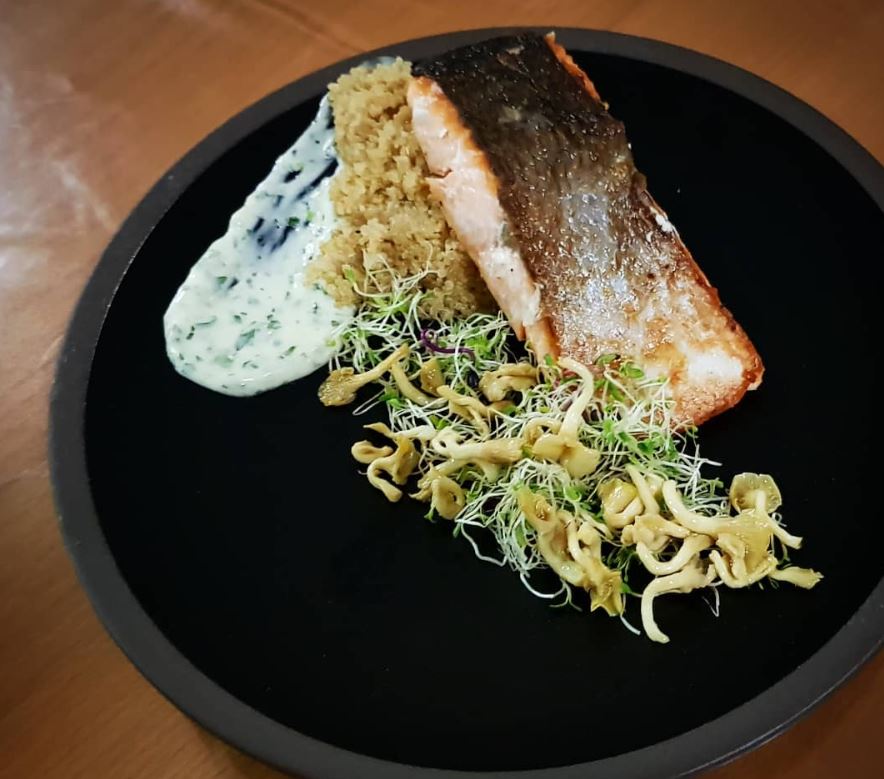 The plates are useful if you're looking to host dinner parties, and plan to do a little plating of your own. S got us black plates which were about SGD11 each, but cheaper than what we would have got at Takashimaya in Singapore. We checked the plates in with hand-carry and they survived the plane ride home. There are other more wabi-sabi looking plates if you're keen on a 'zen' aesthetic.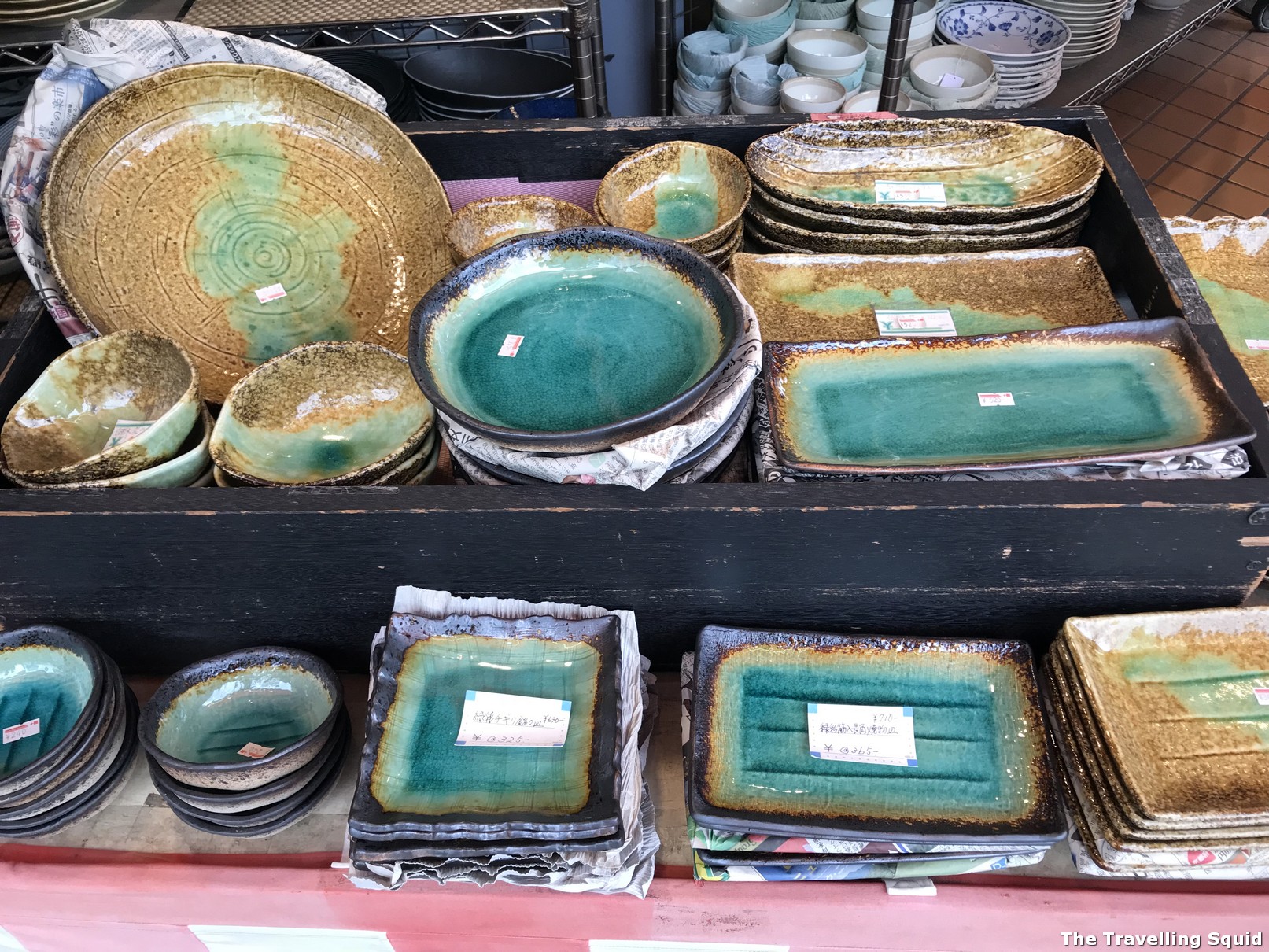 4. Bowls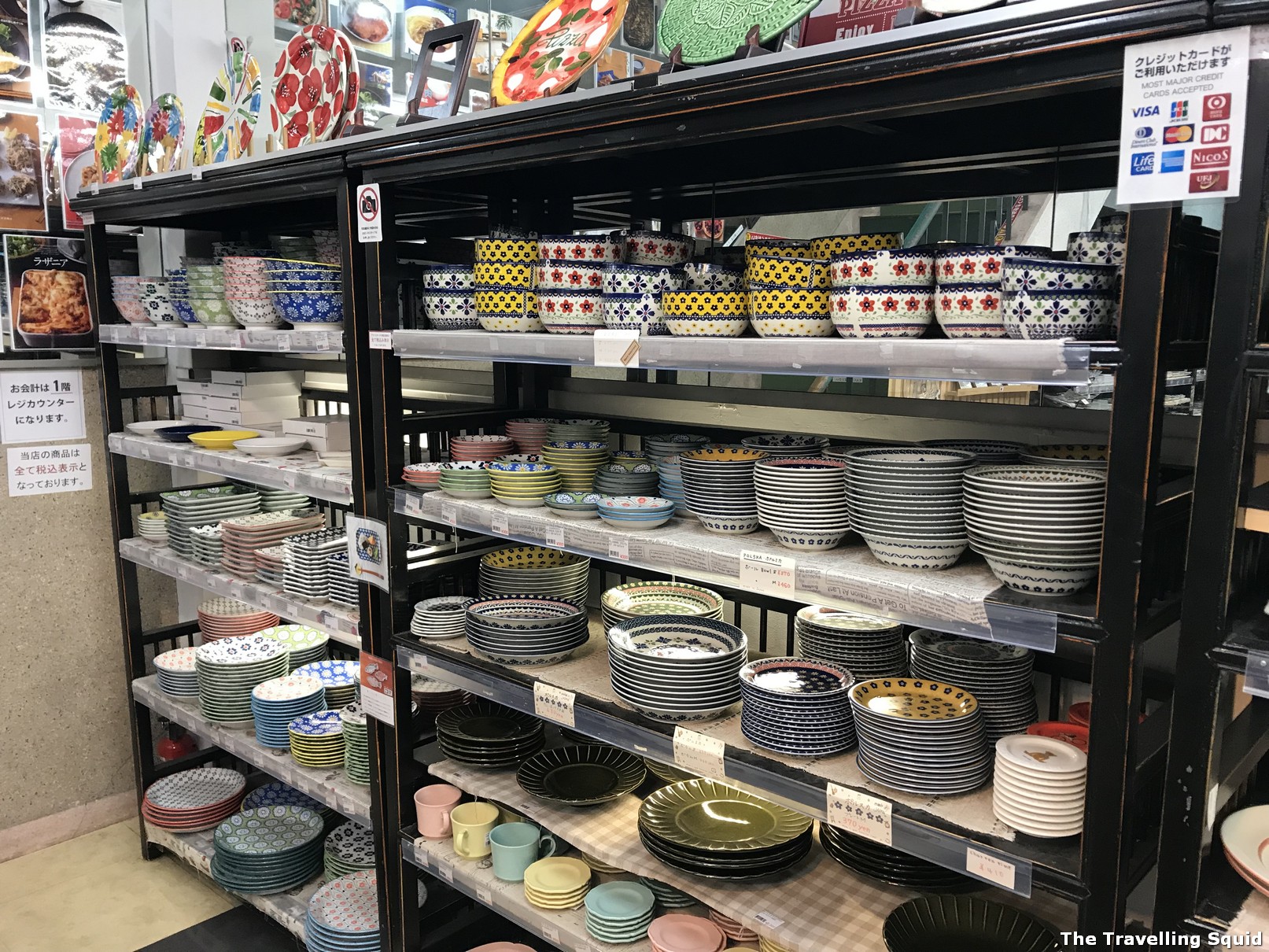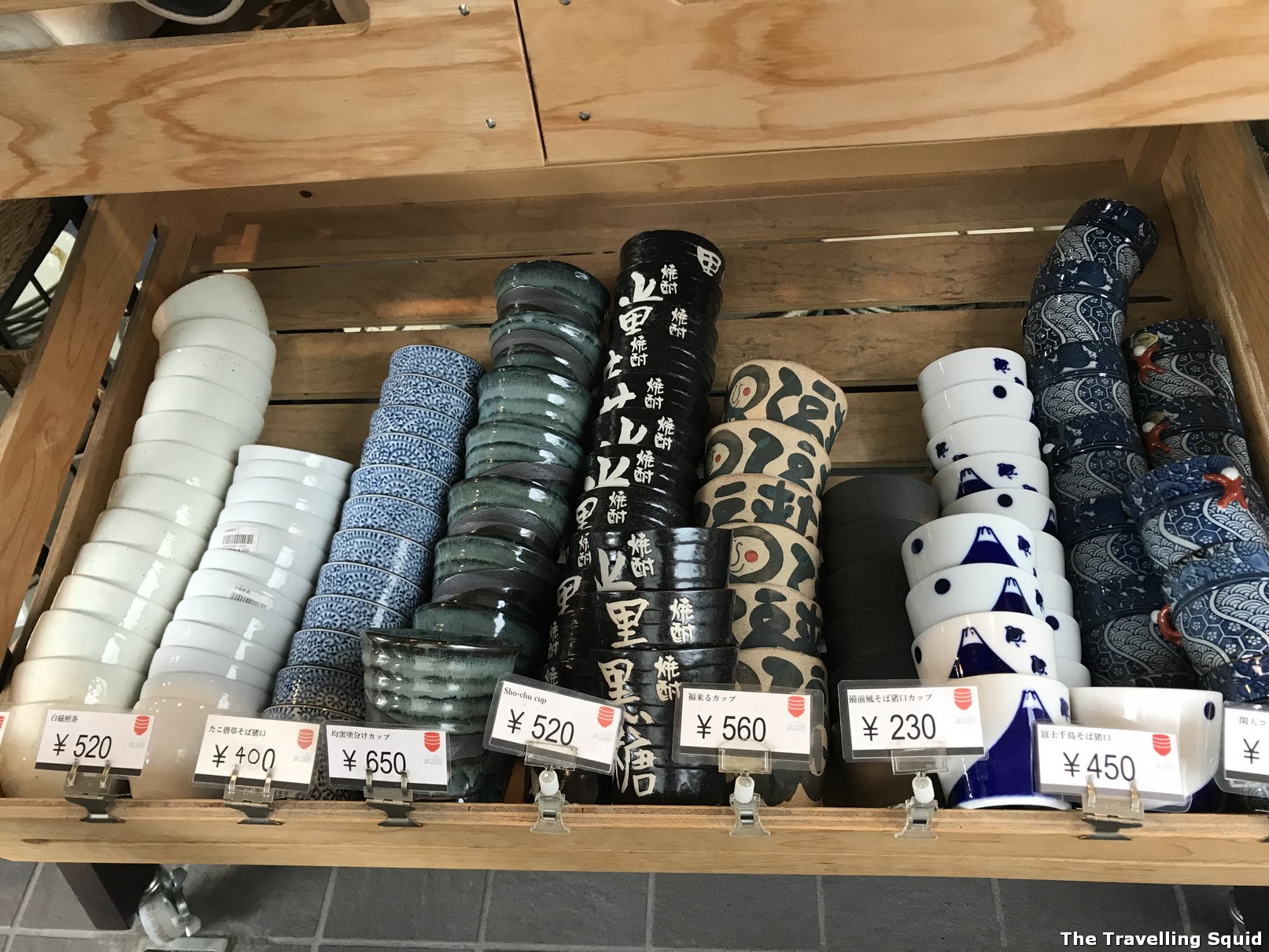 5. Chopsticks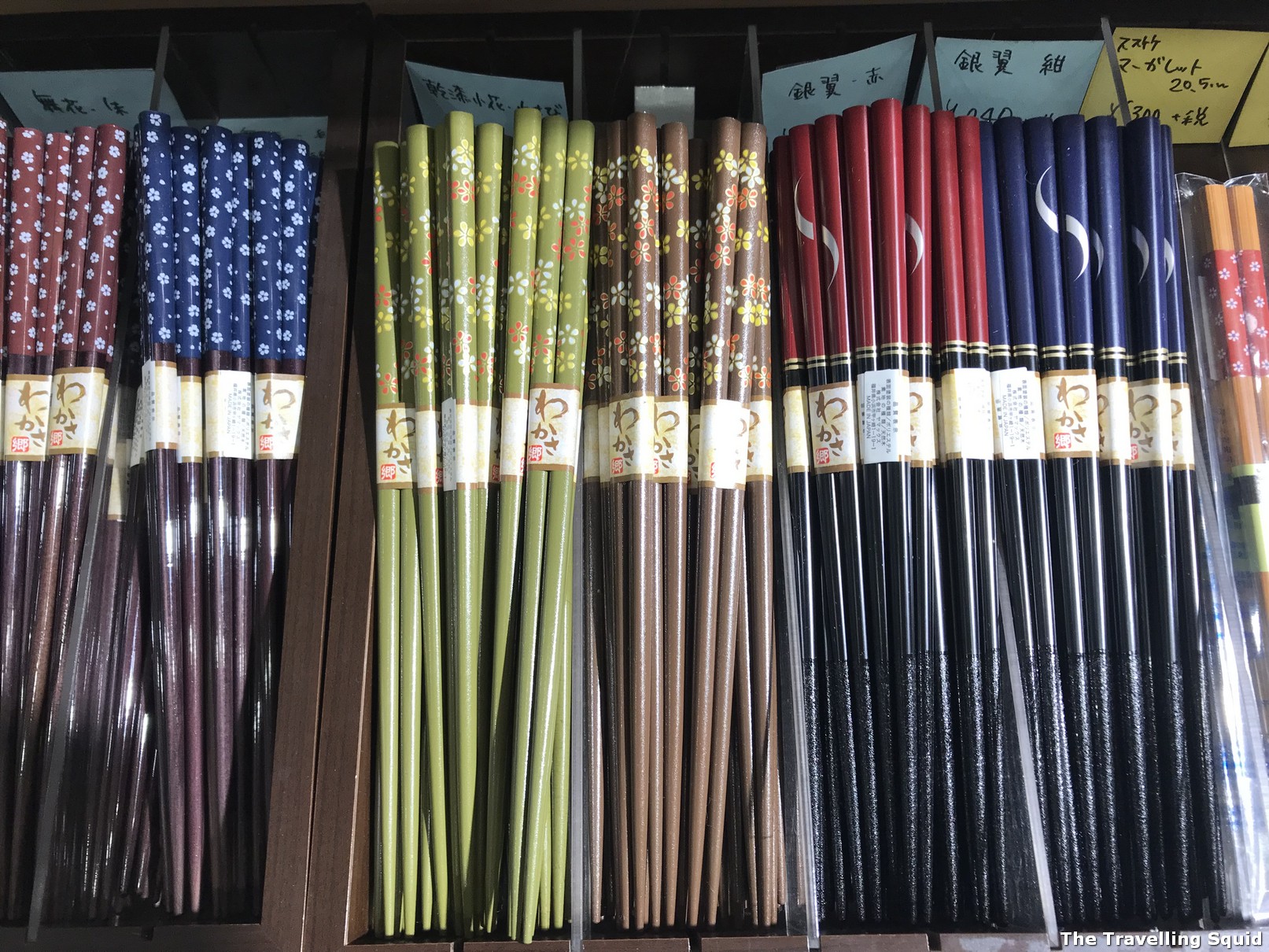 If you're keen on buying Japanese chopsticks,  Kappabashi has a wide selection. They are also priced much cheaper than Tokyu Hands. The price differential for a pair of chopsticks made in Japan and the ones made in China is about ¥100.
6. Knives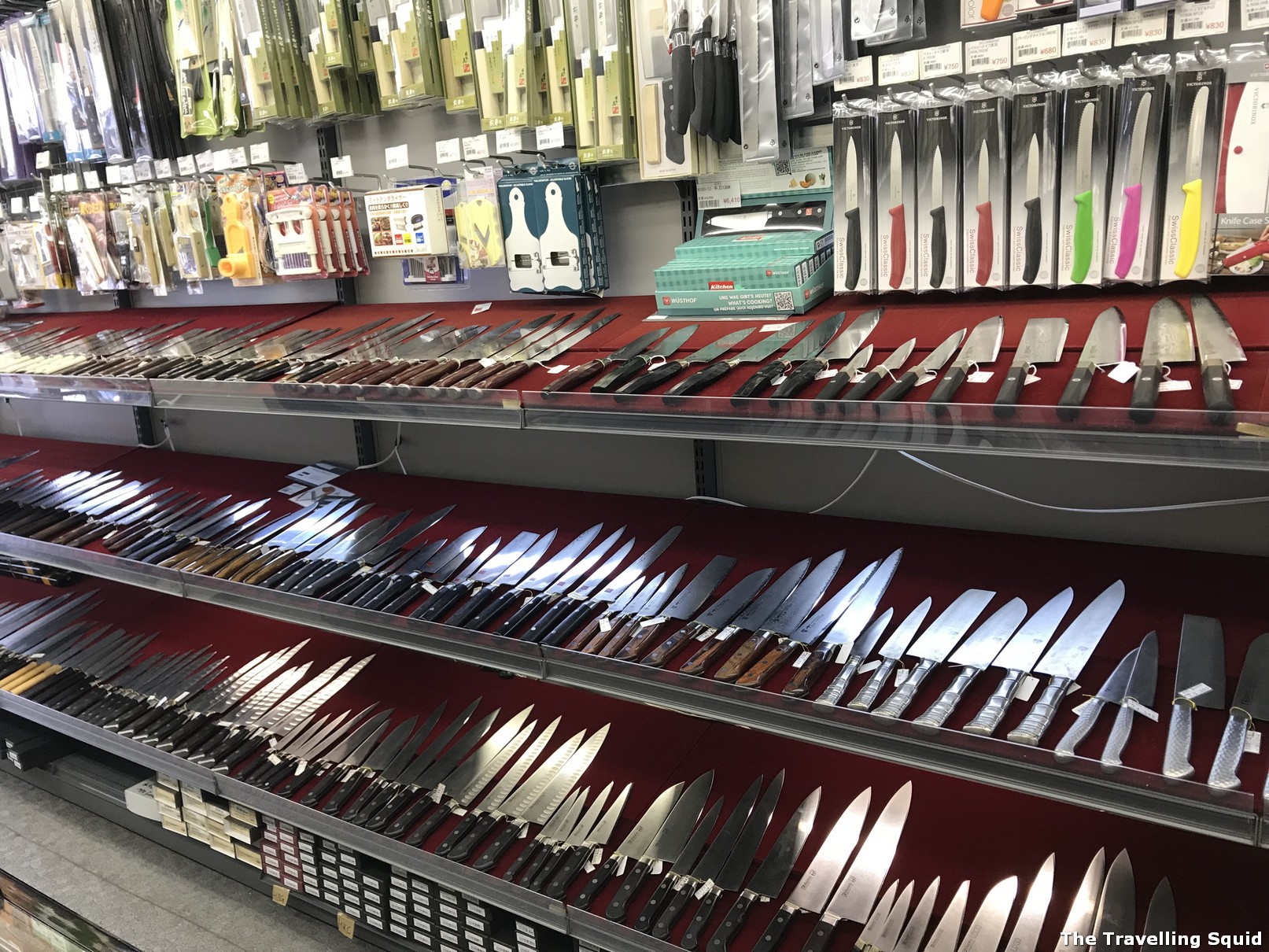 I'm not exactly sure if Kappabashi is the place to get a good Japanese knife. But if you're just browsing, there are shops selling knifes. S got a good knife from Amazon Japan. There isn't much of a price differential compared to what was charged at a retail store. For Japanese knives, strongly urge that you do your research before settling on a purchase. The cutting technique is different from the way you handle Western knives.
7. Spices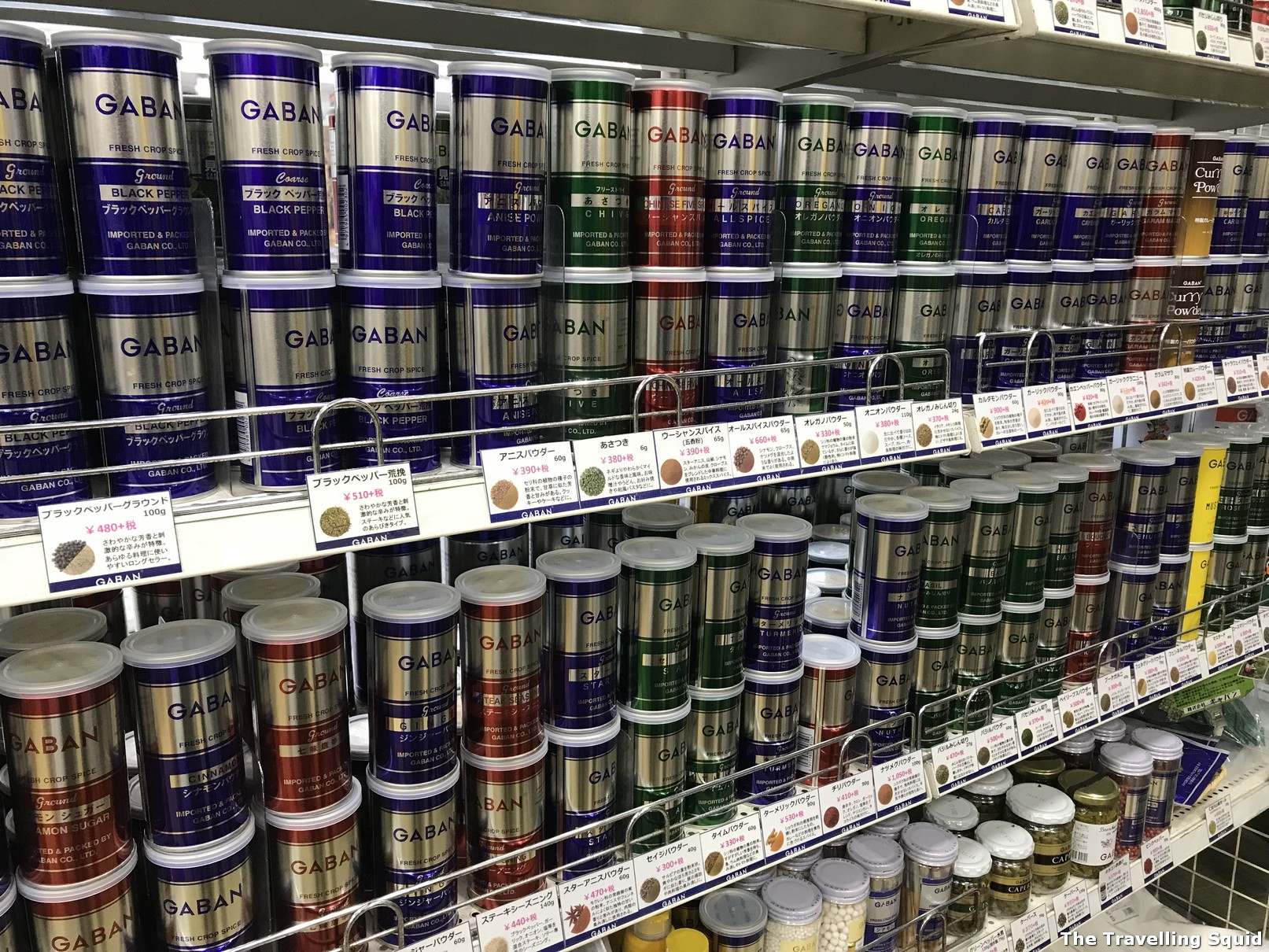 The Gaban spices on sale in one of the shops were the exact ones used to make the Savoy curry rice we had in Kobe. It's made in Malaysia, but I haven't seen it on sale in Singapore. A tin cost about ¥440/ SGD5.40/ USD4, which is quite affordable given the size. The curry we had in Kobe was delicious –  wished we had bought a couple of tins.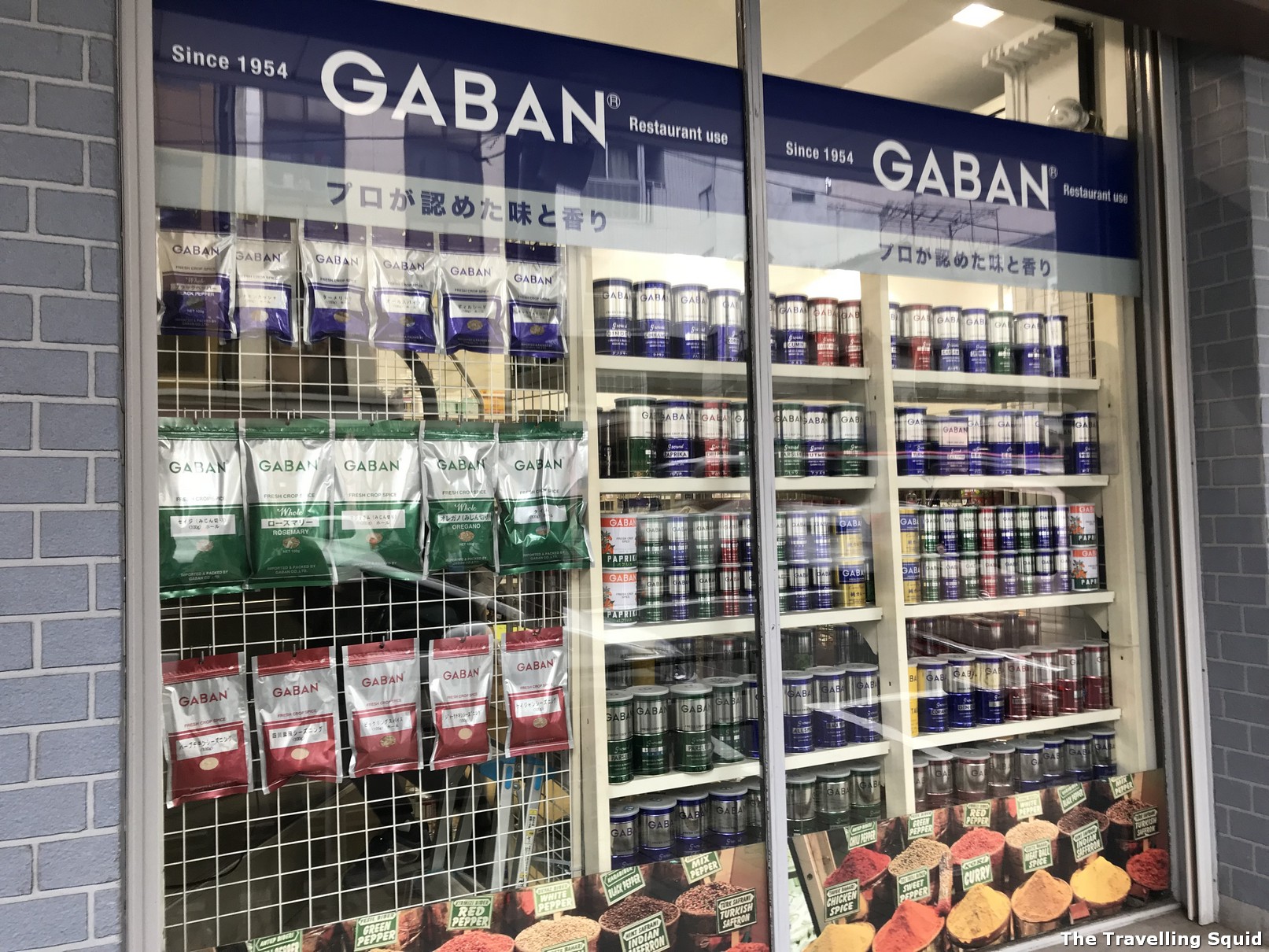 8. Models of food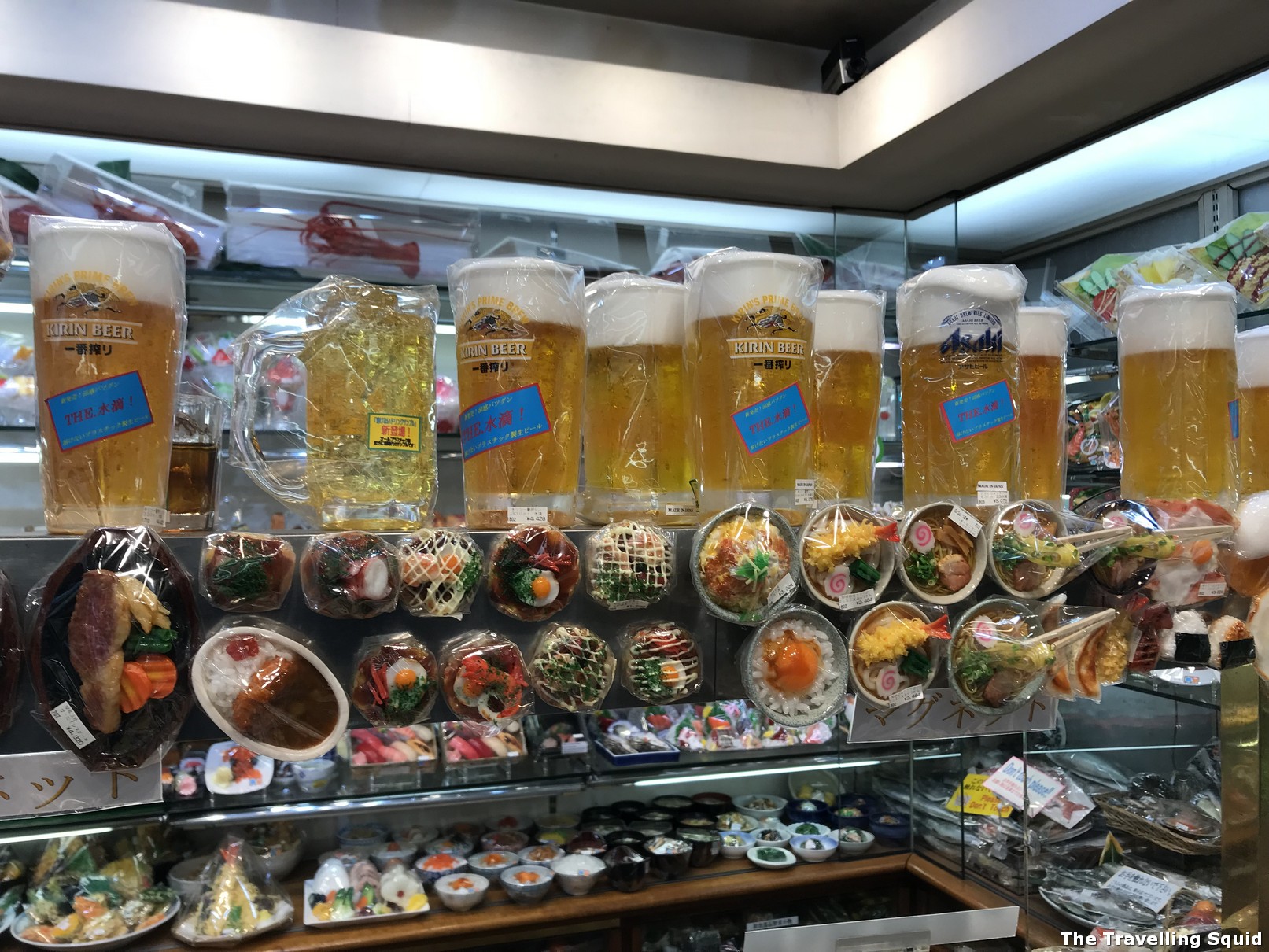 If you're not in the food business, there's probably not a strong reason for you to need these, unless it's for novelty's sake. But it could also act as a reminder for you to get your weekly/monthly dose of sushi.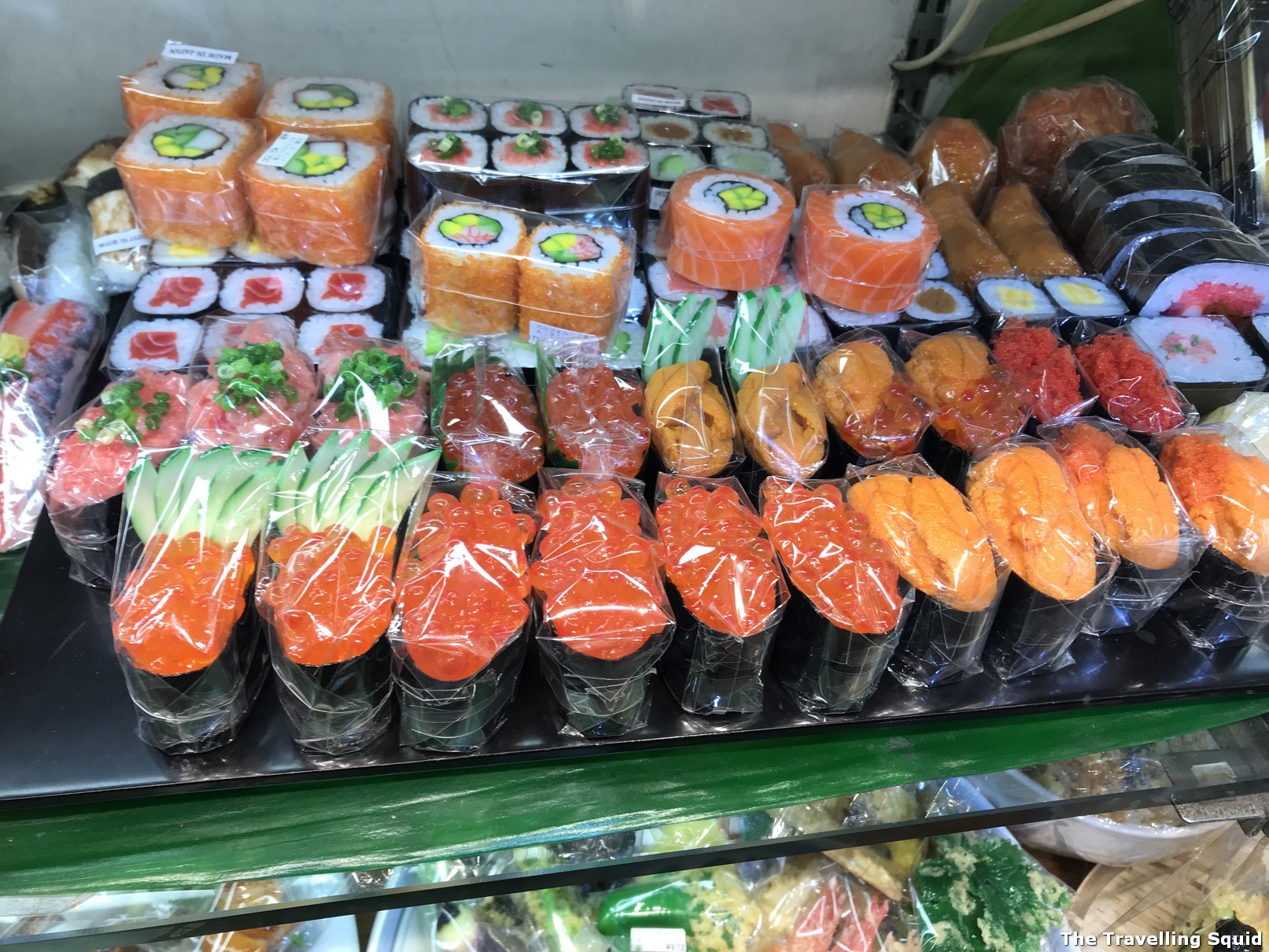 9. Japanese restaurant lanterns/ noren
For the uninitiated, noren refers to traditional Japanese fabric dividers hung at doorways. They usually have a vertical split from top to bottom of the fabric, allowing for people to pass through, or view things. This would probably only interest restaurant owners – but it's worth checking out.
10. Scrubbing brushes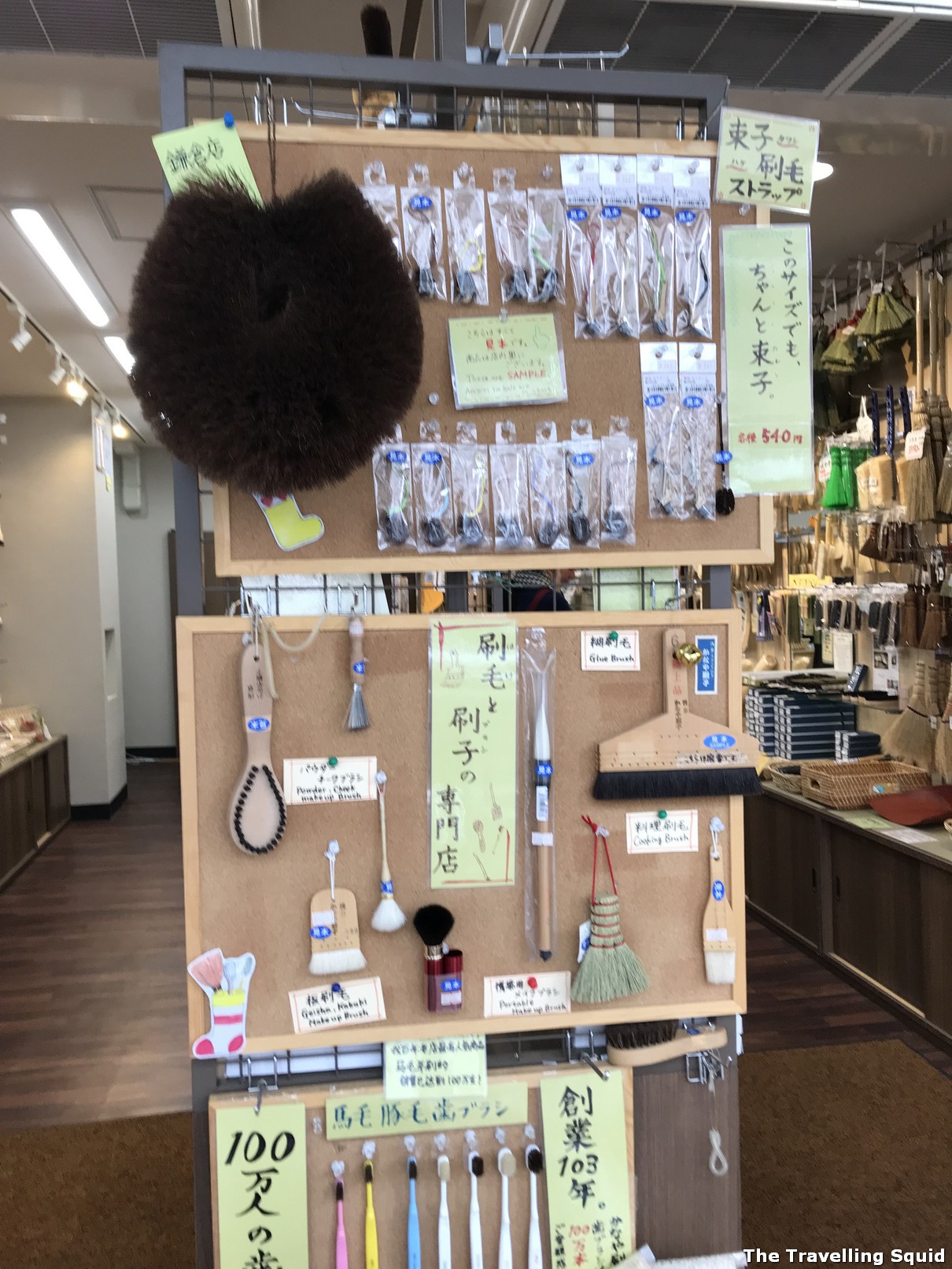 For those looking to bring back souvenirs, this is hardly the perfect gift. I have only included this because there is a shop in Kappabashi which specialises in selling these.  They come in all shapes and sizes. The longer ones are useful for cleaning bottles with a narrow opening. There are also oil/ butter brushes for glazing pastries.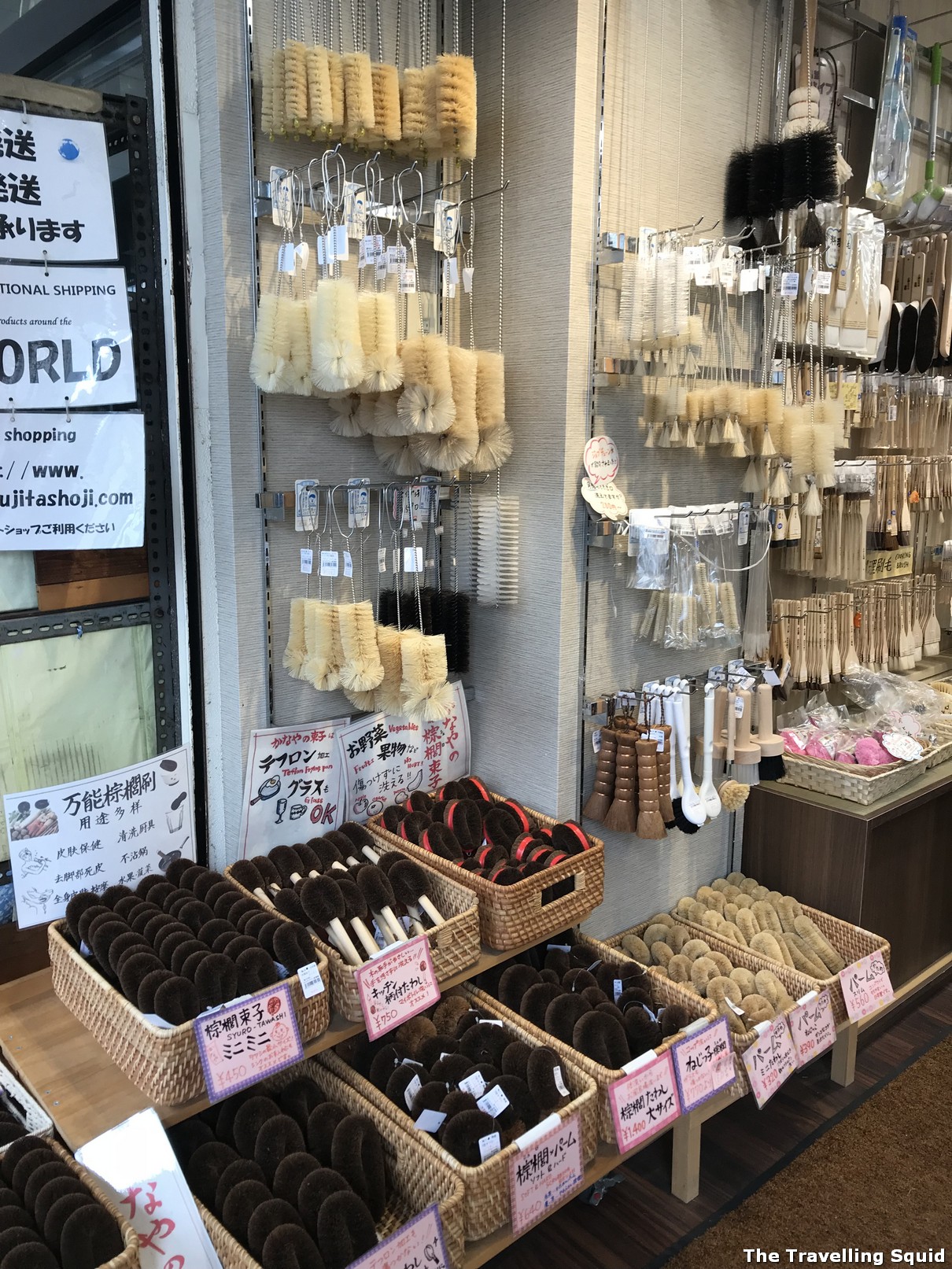 The Travelling Squid's Take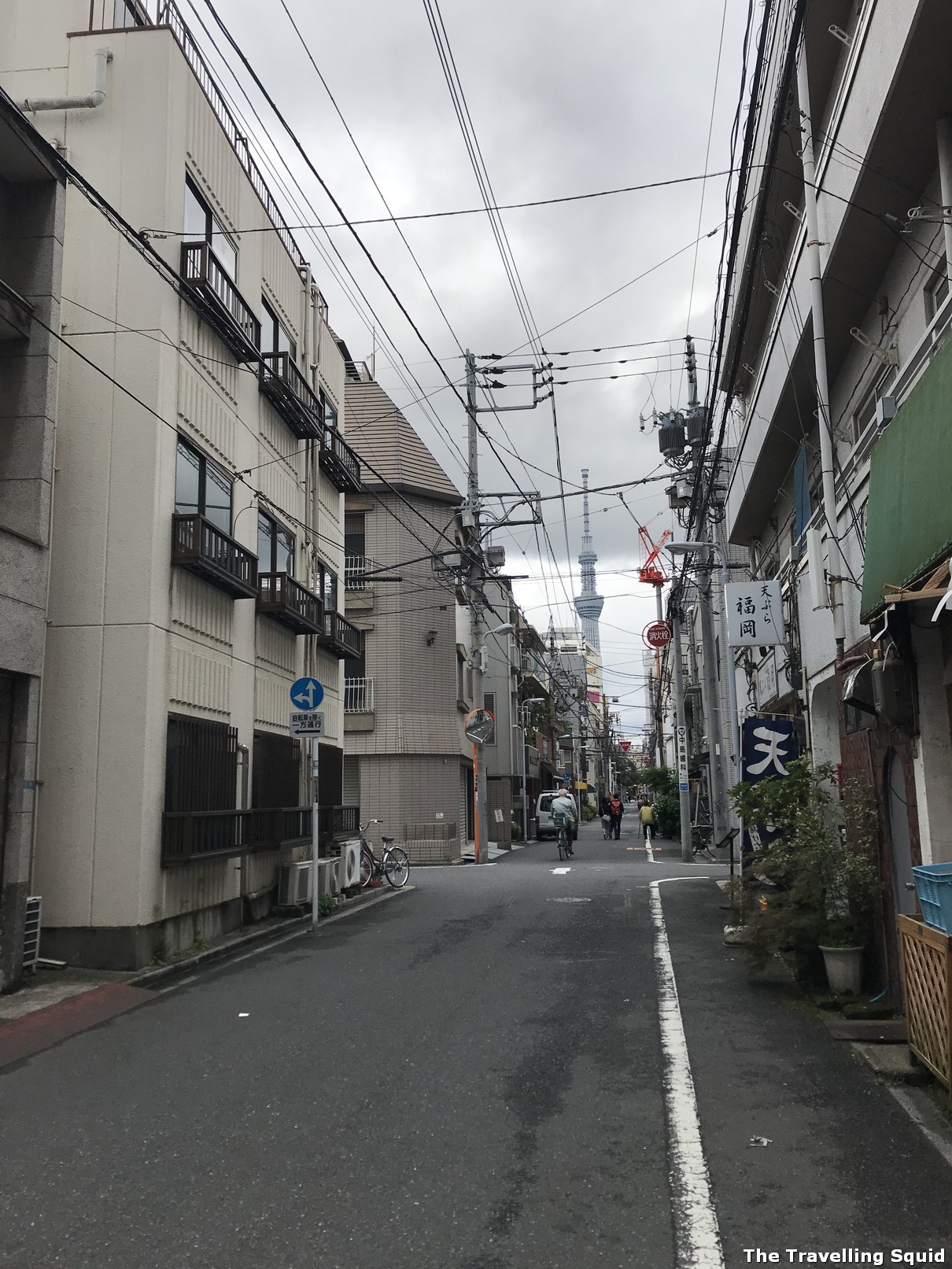 Hope you found the list of 10 things to buy at Kappabashi in Asakusa useful. Kappabashi may not be for everyone, especially if you're not looking to buy tableware or kitchen-related items. But if you're looking to buy a teapot, some plates, spices and maybe a good quality scrubbing-brush, it's the place to be.