Visit to Savoy in Kobe for good Japanese curry rice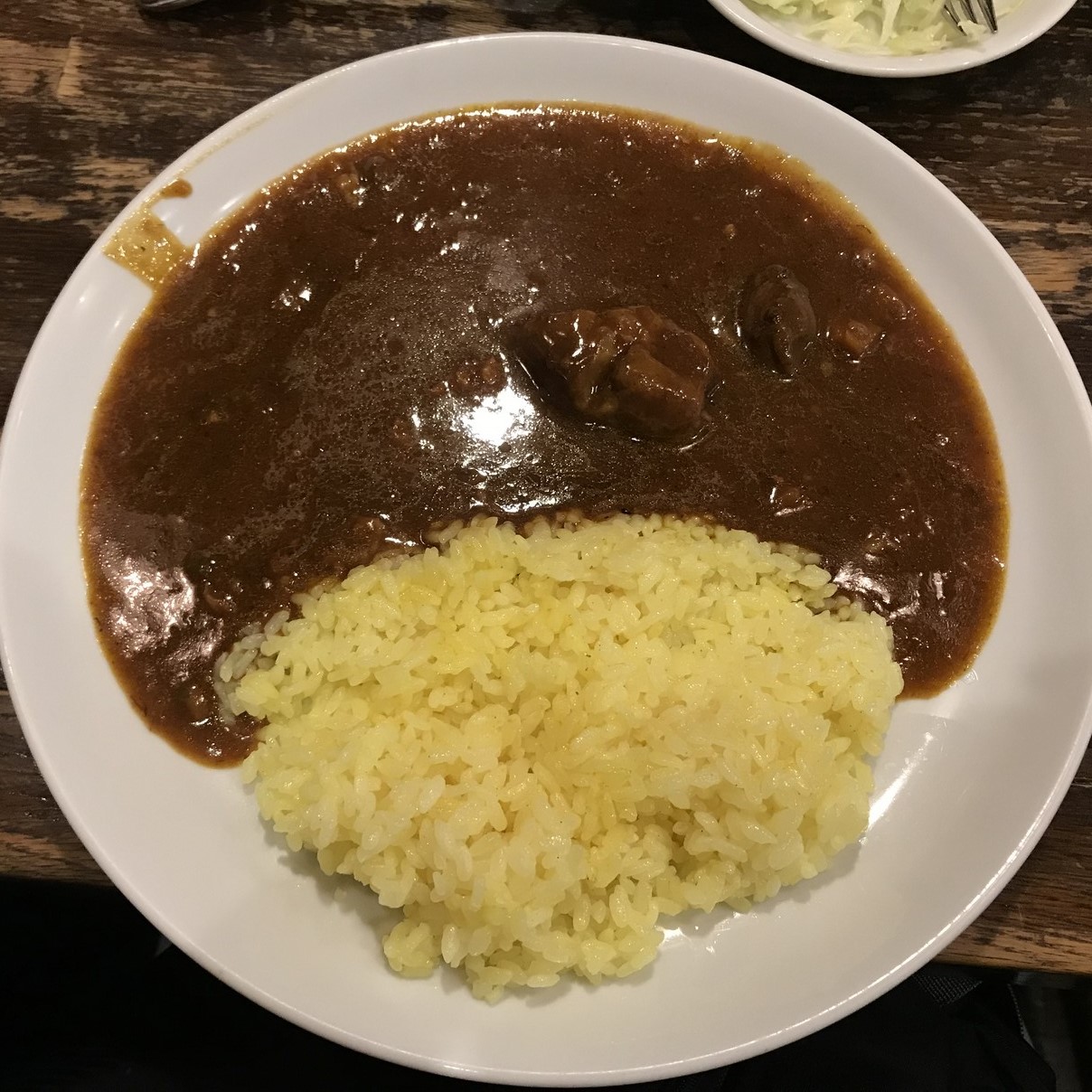 Before visiting Japan, my mental image of Japanese curry rice was a dish served with a fried pork cutlet. This is because curry rice sold in Singapore typically comes with a large serving of rice and a fried piece of meat with crispy batter on the surface, as seen in restaurants such as Monster Curry and Coco Ichibanya. Savoy in Kobe changed the equation for me. The curry was so good that it was sufficient just to have the curry (with no pieces of meat) and yellow-coloured rice. I regretted asking them for a small portion of rice, because it was delicious, however calorie laden it may be. Here's my take on why you should make a visit to Savoy in Kobe for good Japanese curry rice.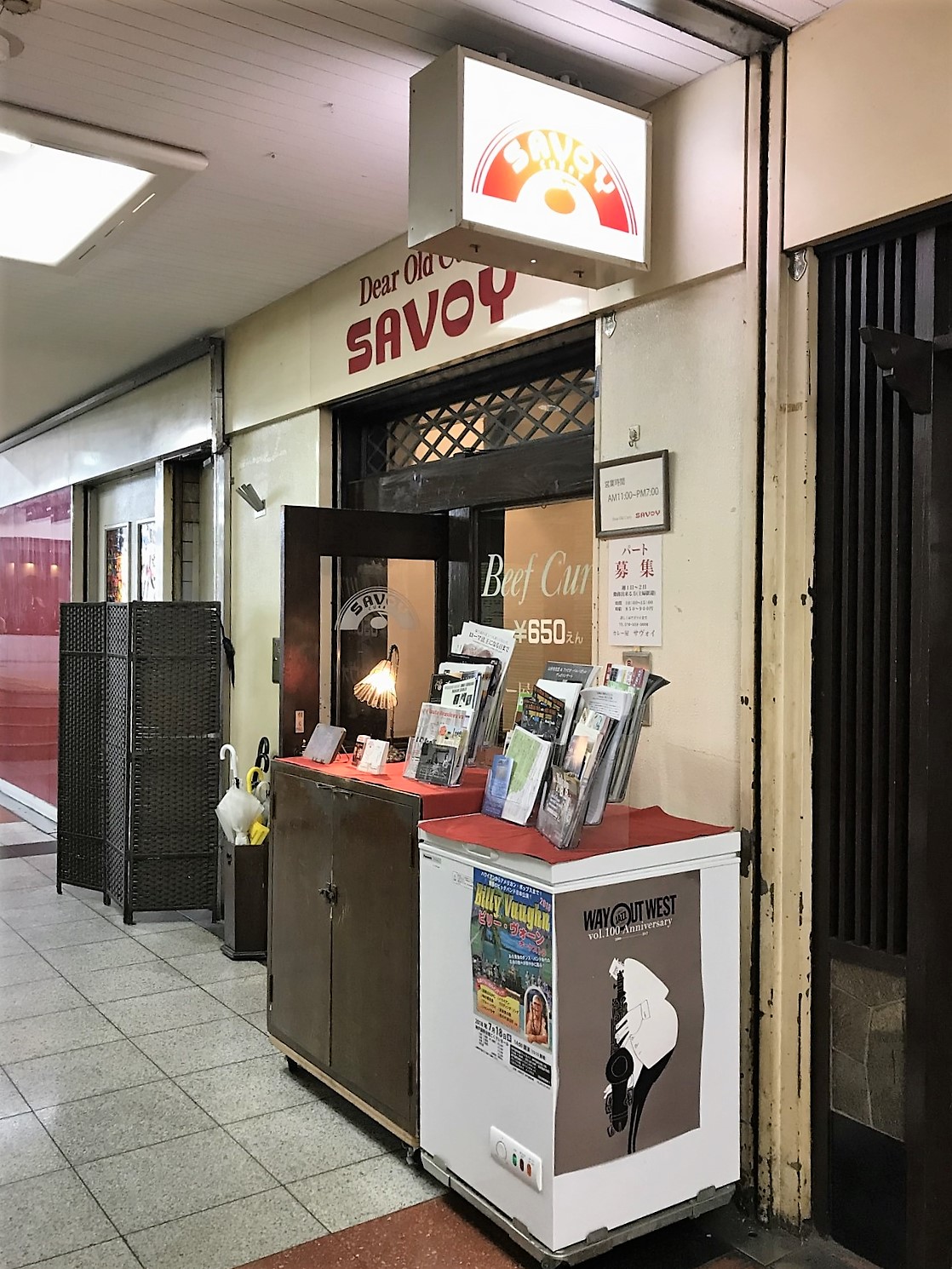 As with most eating places in Japan, they were located through S's Tabelog search. The search for Savoy was memorable because we were at the Kobe Port Earthquake Memorial Park and it started drizzling heavily. But S persevered and found this restaurant, which was a 10 minute walk away, located at the basement of a shopping arcade.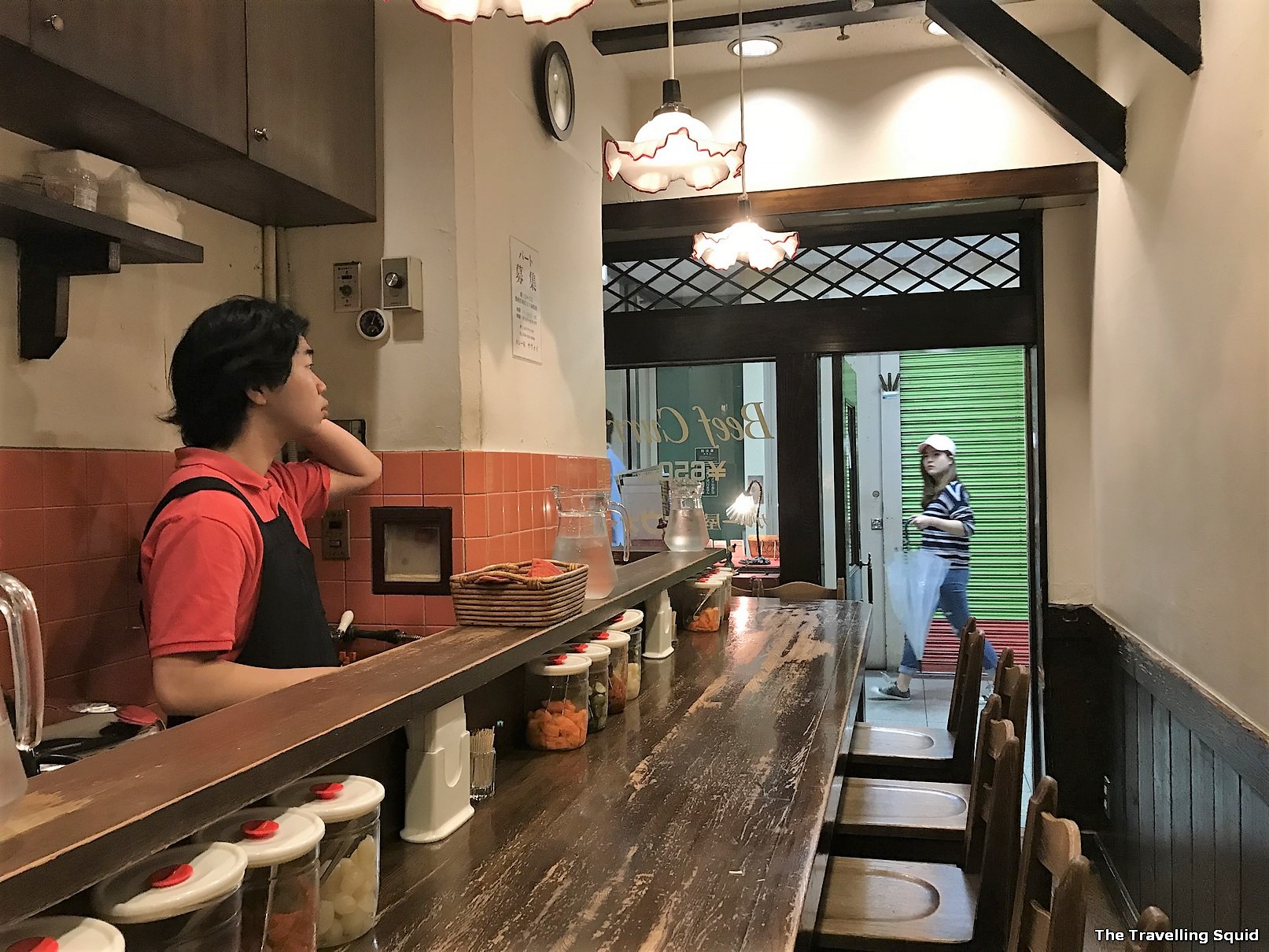 Savoy was a small outfit, with no less than 10 seats available. We arrived at 5pm, so there wasn't a need to queue. The restaurant set up was traditional, it came with high wooden chairs and a counter facing table. In front of us were jars of pickled carrots, daikon and green vegetables I couldn't identify. Cans of Gaban spice were on the shelf, like a decorative item. laid right in front of us.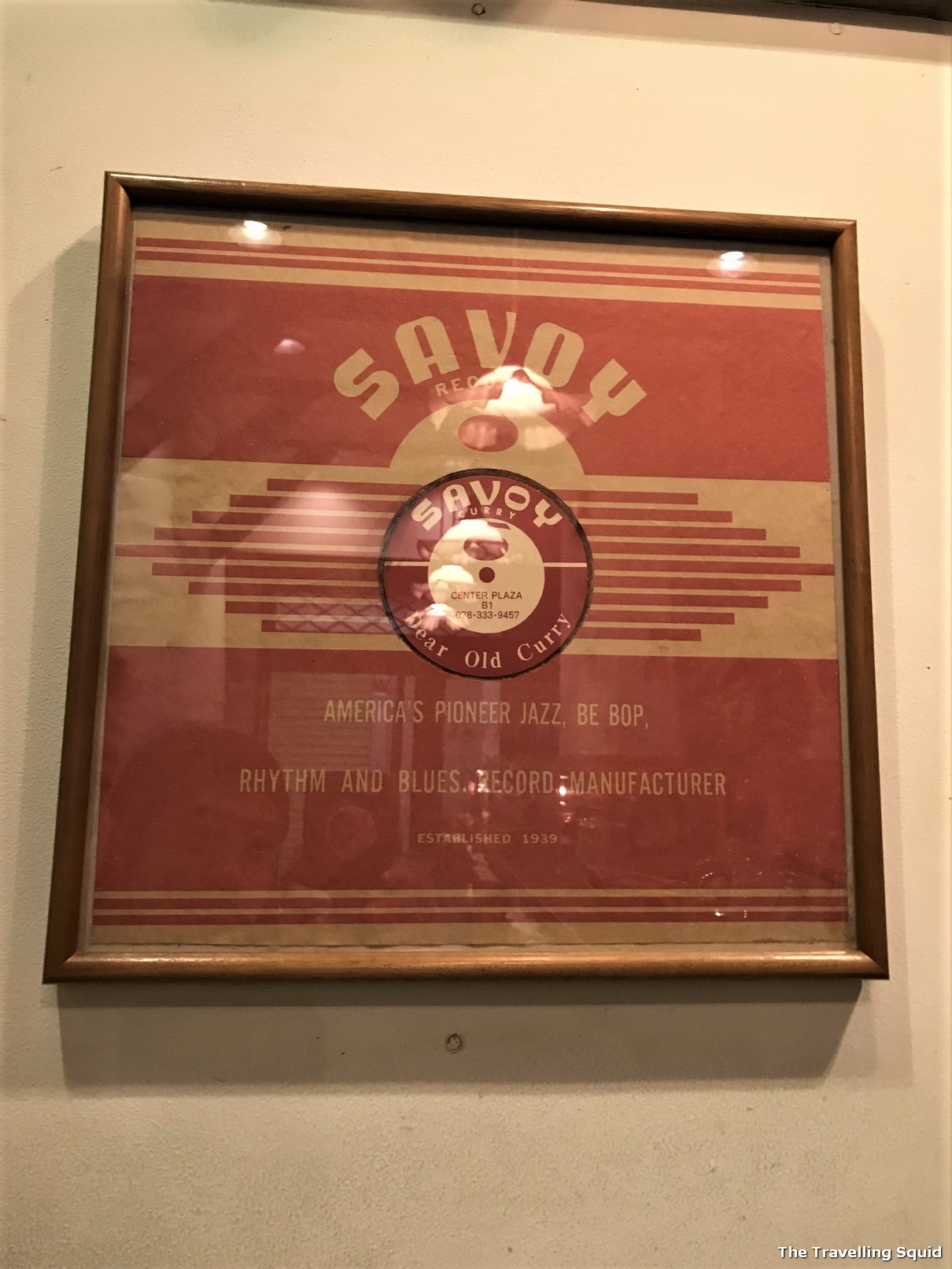 There was only one thing on the menu – rice and curry. We were asked about the amount of rice we would like to have. S ordered a medium-sized plate, and I ordered a small size plate (most regrettably).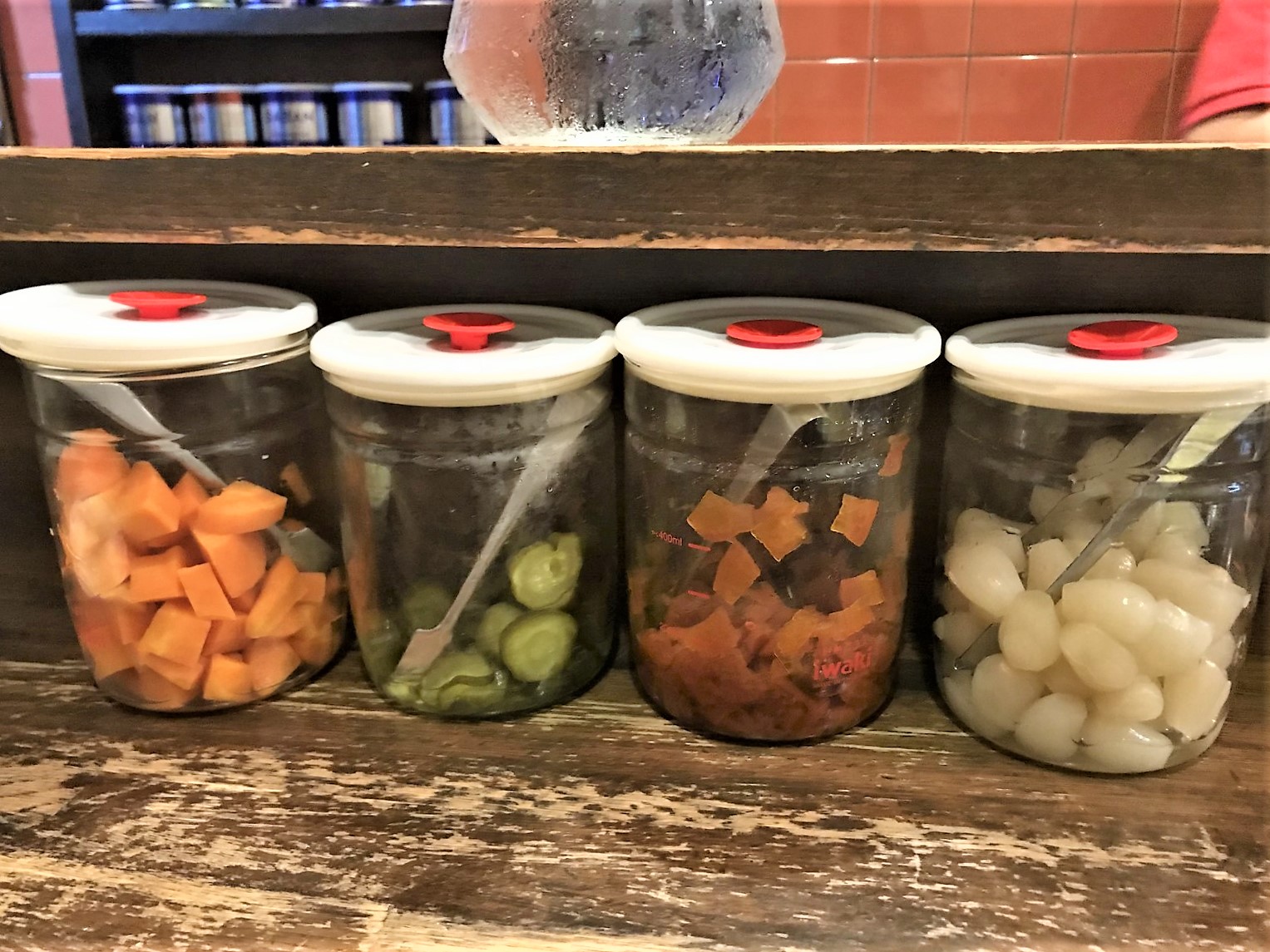 When the rice came, it was not the usual plain white Japanese short grain rice, but the rice was yellow! I think they had coated it with some butter and turmeric perhaps, for it to gain that vibrant colour. The curry was very flavourful. It wasn't as thick as the usual Japanese curries. There was a deep meaty flavour to it and it was spicy by Japanese standards. It was the perfect beer food, hence we ordered a can of Yebishu, which was a good thirst quencher.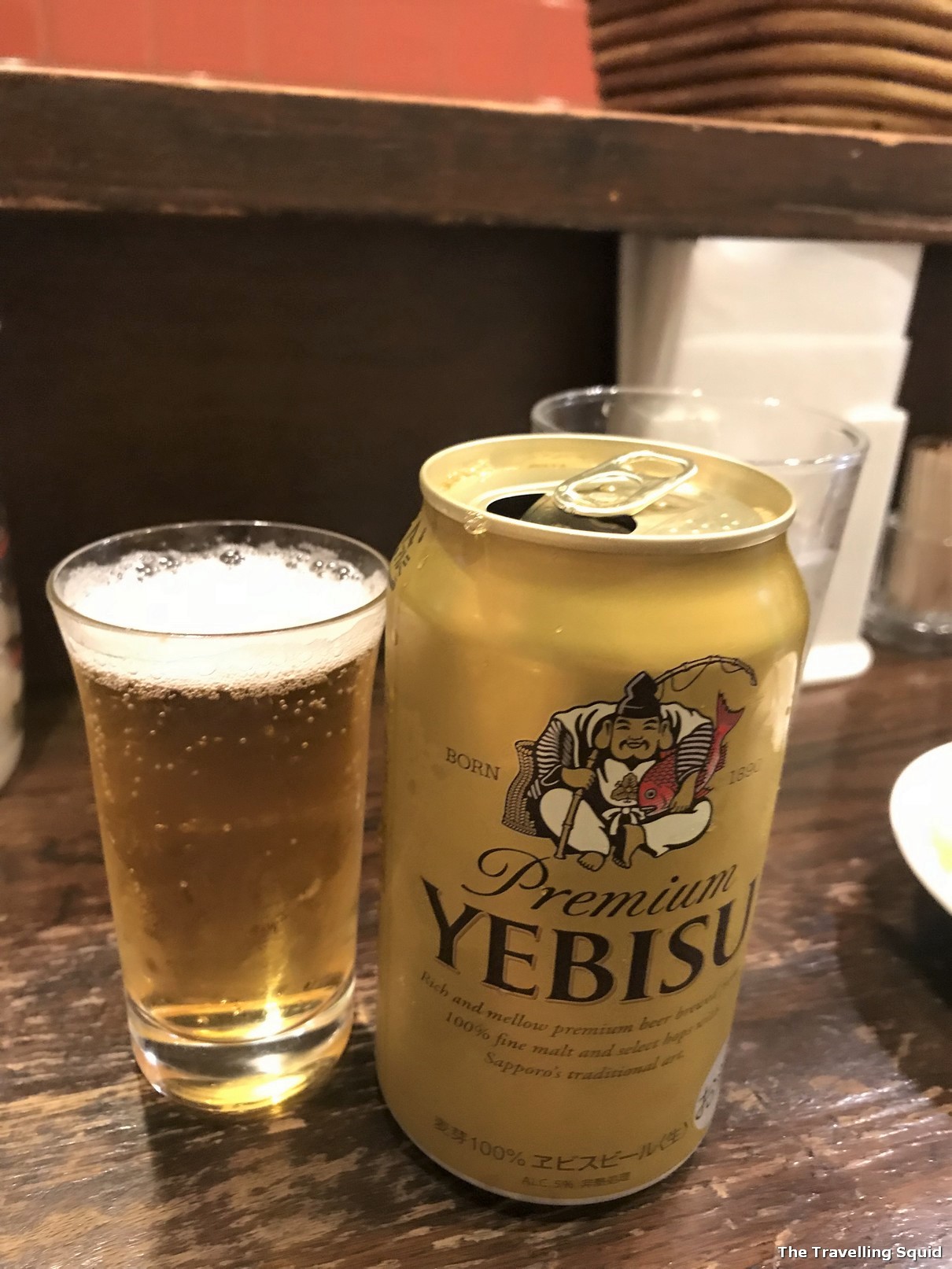 Balance is important in a dish and I liked how the curry blended quite effortlessly with the rice. The rice, despite being well-flavoured, did not overpower the curry. My only gripe was that I don't quite like eating skin and the curry came with that. I was a little disappointed and thought the curry would have been perfect with tender, flavourful cubes of meat. The prices were affordable. One plate of curry rice was ¥650 / USD5.70/ SGD7.90, and the beer was ¥450 / USD4 / SGD5.50 .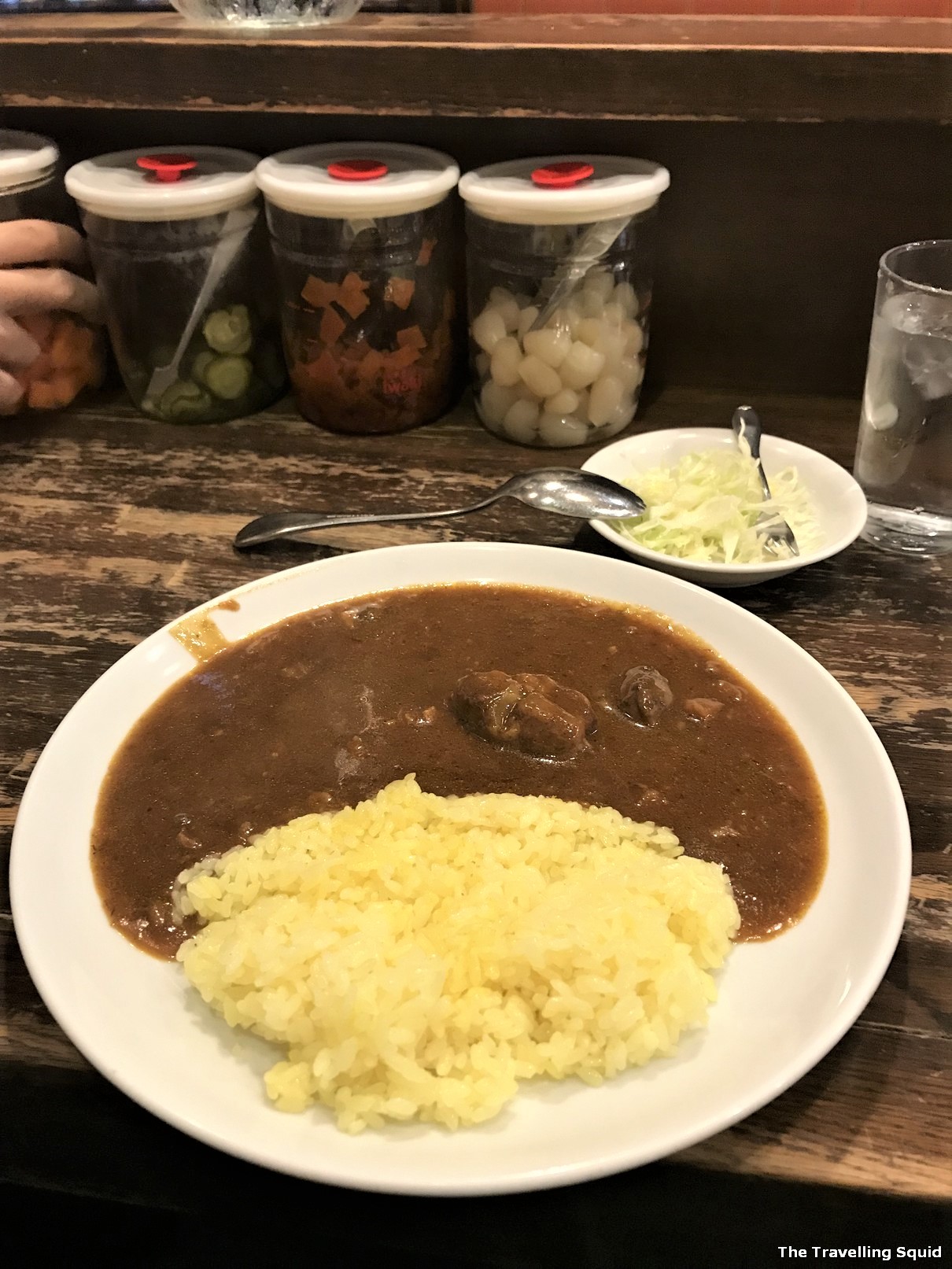 As we were eating, more people streamed into the restaurant. Two high school students sat next to us, and ordered big portions of the rice and curry. In less than 10 minutes, they were done and one boy ordered another serving. Probably testament to how good it was. Like the restaurant Yamayoshi Anago in Himeji where we had delicious anago don, second servings seem to be a norm for good Japanese restaurants.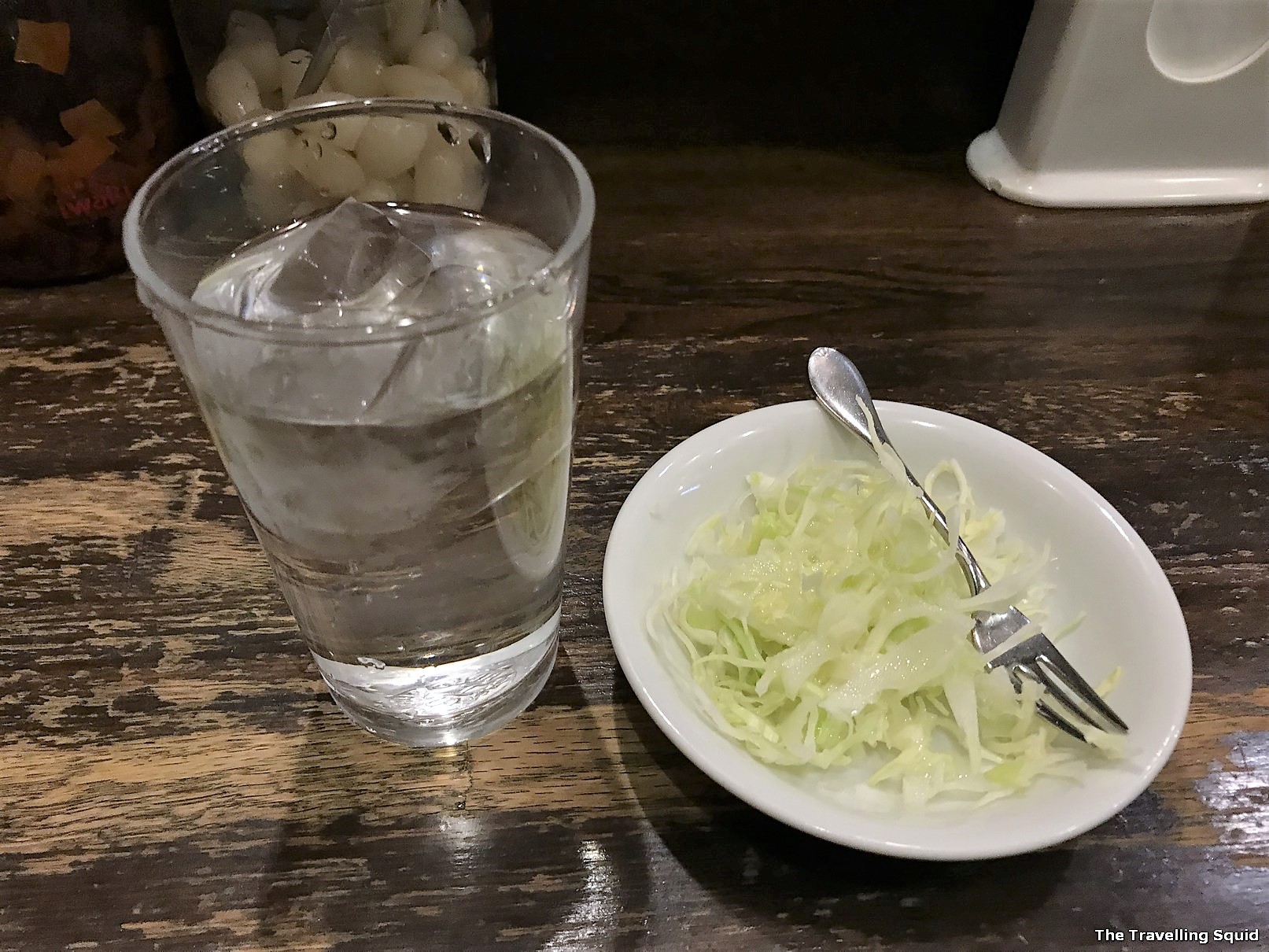 The Travelling Squid's Take
Savoy in Kobe was a different take on Japanese curry rice. I'm not sure if it's the best, but I like how it was so simple and straightforward. Unlike the big curry rice chains which give all sorts of options from the level of spiciness of the curry, to the amount of rice and ingredients to compliment the dish, people are drawn to Savoy because of its unique flavour and style of cooking. It does not exist to cater to the whims and fancies of its customer base. Instead, it just puts forth its one and only dish on the menu, exuding an air of quiet confidence.
***
Visit to Savoy in Kobe for good Japanese curry rice
Address: Japan, 〒650-0021 Hyōgo Prefecture, Kobe, Chuo Ward, Sannomiyacho, 1 Chome−9, センタープラザ東館B1F
Tel: +81 78-333-9457
Website: http://www.jazz-voice.biz/savoy/savoy_1.html (Note, the website may be basic, but it is quite cute).
Opening hours: 11am – 7pm (closed on Monday for Health and Sports day)