A Female's Take: M's, the Pop Life adult department store in Akihabara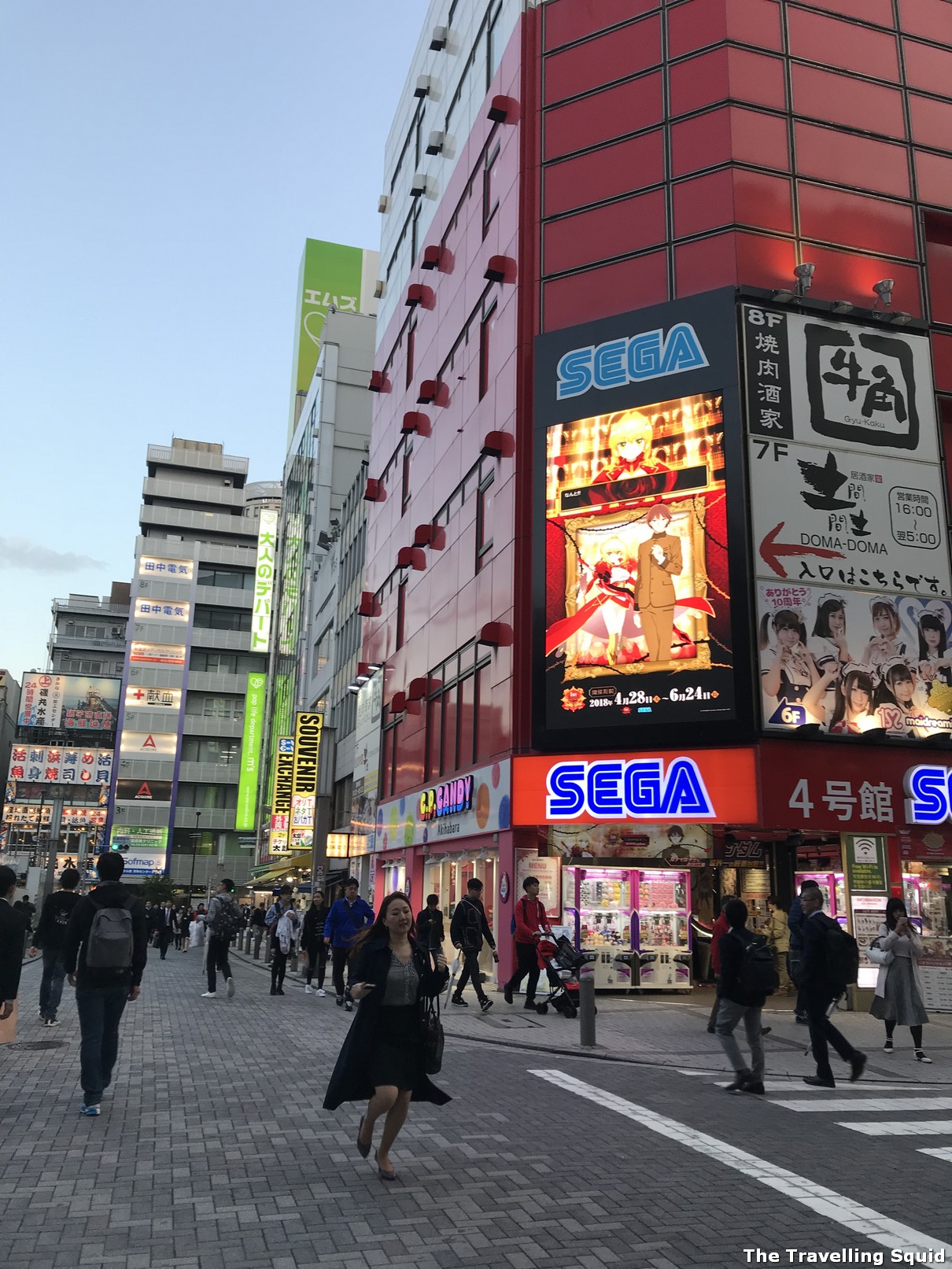 Before we begin, I would like to highlight that The Travelling Squid is a family friendly blog, so we will not go into the details on what was on sale at M's, the Pop Life adult department store in Akihabara. If you would like to know, Timeout offers a pretty comprehensive description. Rest assured there isn't any photos too, because a) you can't take photos in the store and b) some of my readers might possibly be scared away. Anyway I was there with S, my other half, who was recommended this place by a friend.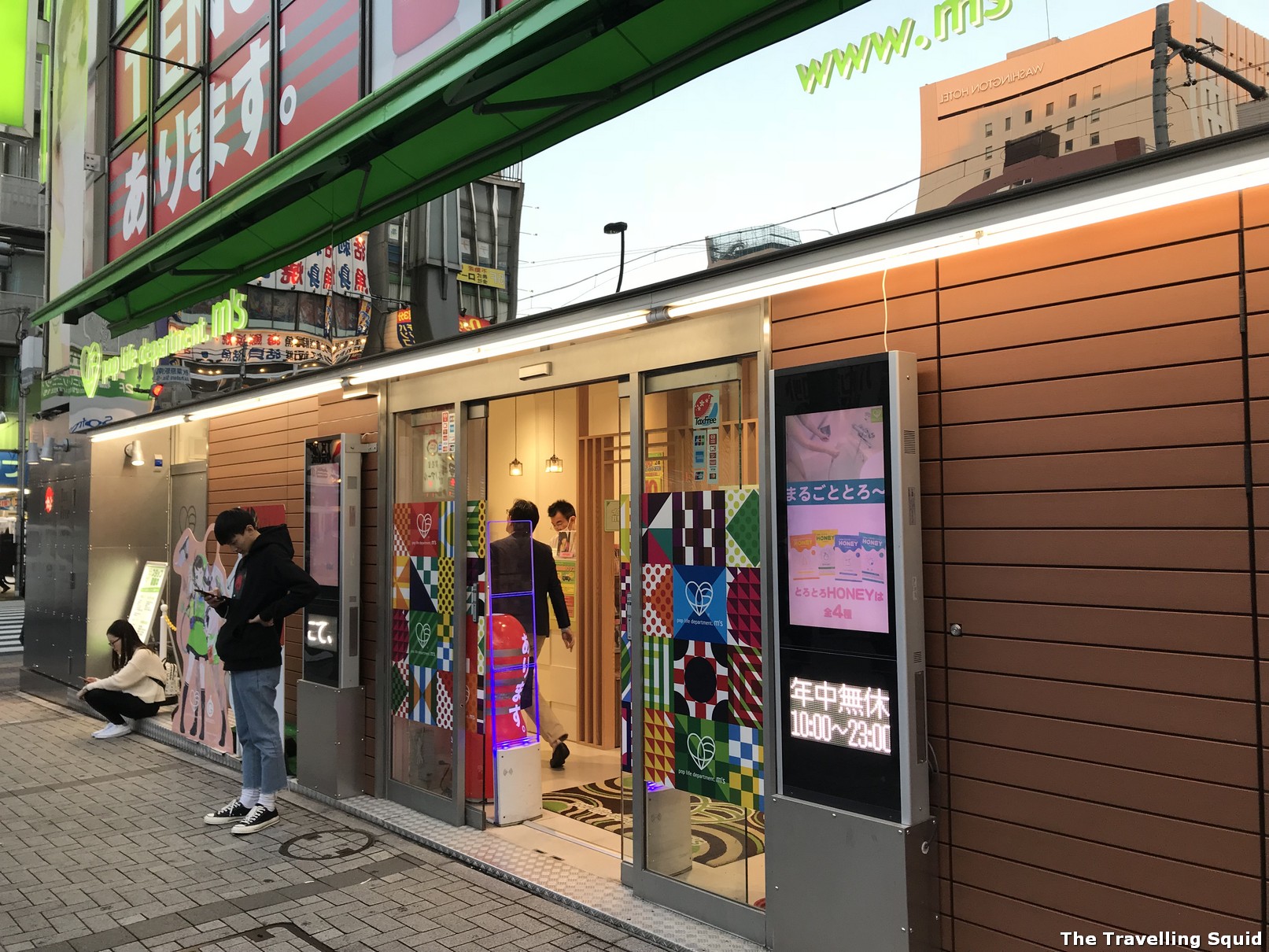 Despite the rather raunchy nature of our experience,  I think it's worth talking about because the store sheds some light into Japan's highly evolved sex culture. It made me wonder, in view of the ease of obtaining sexual gratification through a wide variety of man-made offerings, would that make people lose the motivation and need to find a human partner?
From the outside, the seven-storey adult store looks rather innocuous. I would have mistaken it for a Japanese home-ware store, if not for sounds of love-making which greeted us when we entered. (A video was playing in the background, with sensitive body parts mosaic-ed). It's fine once you get used to the gasping of breath in high-pitched tones. The shop is filled with mostly men – a majority were locals, with an occasional male tourist. There were several local and foreign couples in the shop too.
Now having been to the Jeju Loveland in South Korea, I thought I was prepared for what was to come. But I guess I wasn't quite ready. Well, at Jeju Loveland, all I saw were sculptures. The offerings on sale at M's, the Pop Life adult department store, were for the actual real-life happiness of others. The sex toys on sale were kinda standard stuff, but as you progress through the floors on a tiny escalator, costumes of a wide variety of professions emerged (⌐ ͡■ ͜ʖ ͡■), along with some rather creative models of the human anatomy. From a sociological standpoint, I thought it was rather interesting, though I have to say that I was slightly taken aback.
Intruding into an Otaku's personal space
Soon, I started to feel like I was intruding into the personal space of others. This feeling was especially stark when we arrived at B1 of the department store, where the sex videos were sold. There were hardly any tourists around. There was just men on that floor, browsing the shelves with great concentration, like how one would browse the shelves of the Kinokuniya bookstore for one's favourite book. I recalled vaguely that S was quite happy to look around, while I stood by (feeling a little awkward as there was just men on that floor).
Just then, a young bespectacled male office worker decked in the usual Japanese office-wear (suit and shirt) came pass, glanced quickly at me (ʘᗩʘ') and hurried along to where I presume his favourite DVDs were shelved. He looked quite like an Otaku. At that point, I felt that as a real-life woman, I had invaded his personal space. It felt like this dude had perhaps waited the whole week to pay a visit to this store, but was prevented from finding his favourite video due to an inquisitive onlooker. It was akin to robbing him of a much awaited visit to his favourite bookstore.
When we left the adult store, there was a Caucasian man outside beckoning his other half to follow him into the store, but she refused and told him to go in alone. Well, I think that's the right approach. Now that I've been there once, I'd probably not return unless I'm looking to buy a cheeky gift for someone.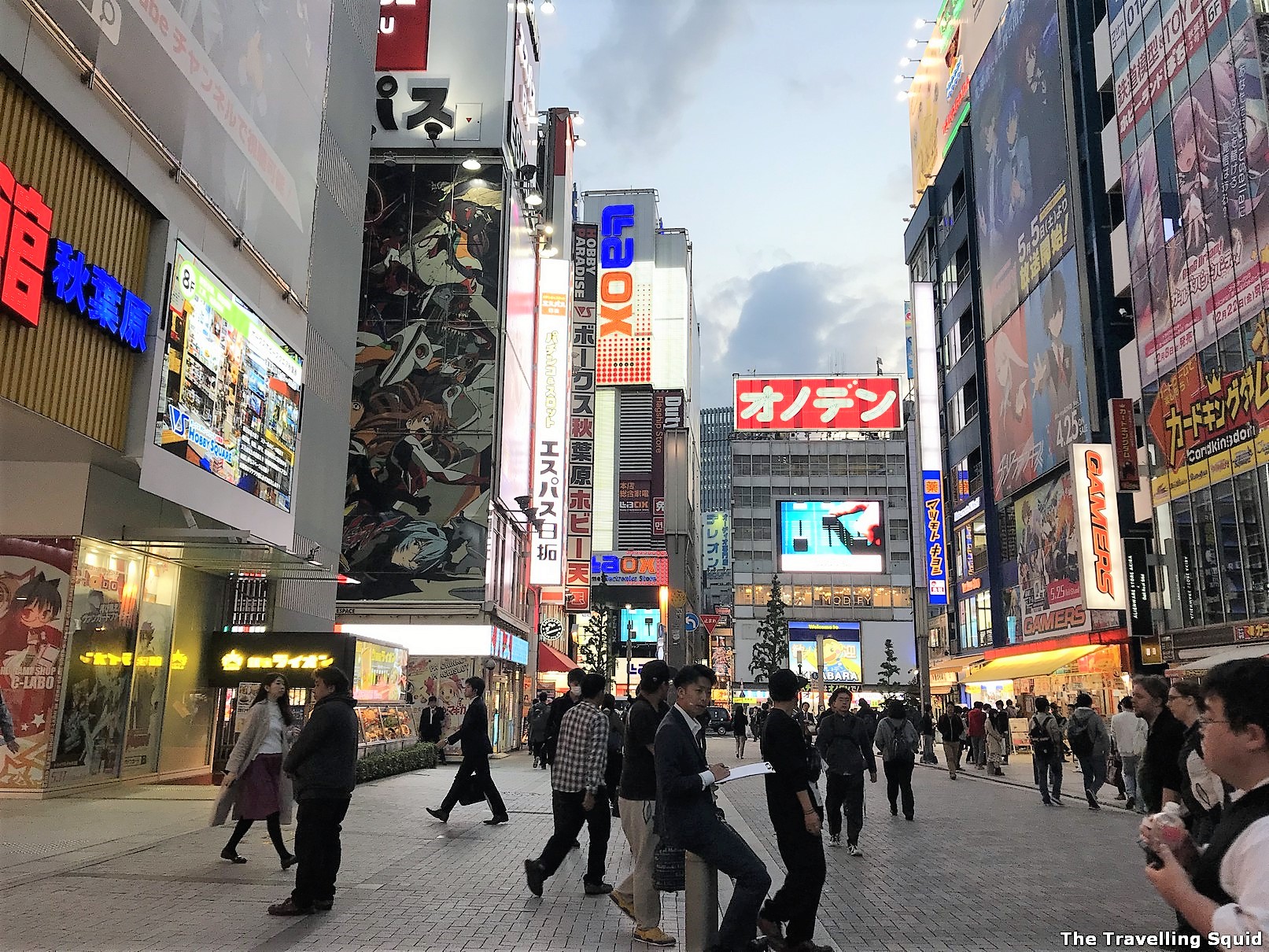 The Travelling Squid's Take
If you're keen to learn more about the sex culture in Japan, M's, the Pop Life adult department store in Akihabara is a good place to visit. It was quite an eye-opener. That said, if you're female, I suggest that you keep your visit quick, out of consideration for the otakus who wish to get their weekly fix of videos (and whatnot) without a female presence around them. ~~~~~~~[]=¤ԅ( ◔益◔ )ᕗ