A NSFW review: A sexciting visit to the Jeju Loveland
*This is a family friendly blog. If you're below the age of 18, kindly click another way.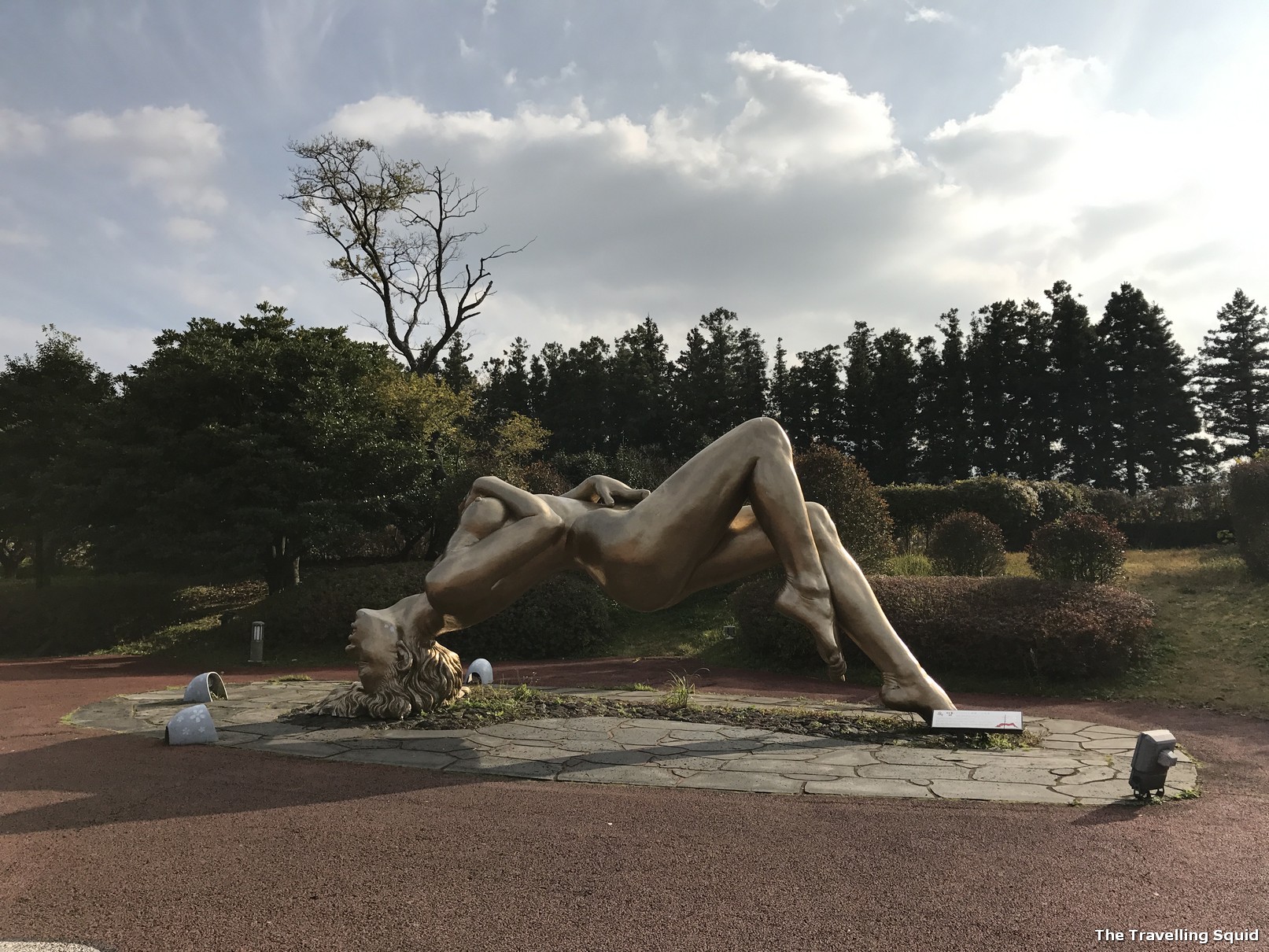 I was looking forward to visit parks and nature spaces in Jeju, but did not expect the guide to bring us to such a park. In my knowledge of conservative Asian culture, such parks could, and did not exist. Based on my previous posts on the Ice Museum and Trickeye Museum, I am not a big fan of man-made offerings, but this was indeed, a sexciting visit to the Jeju Loveland.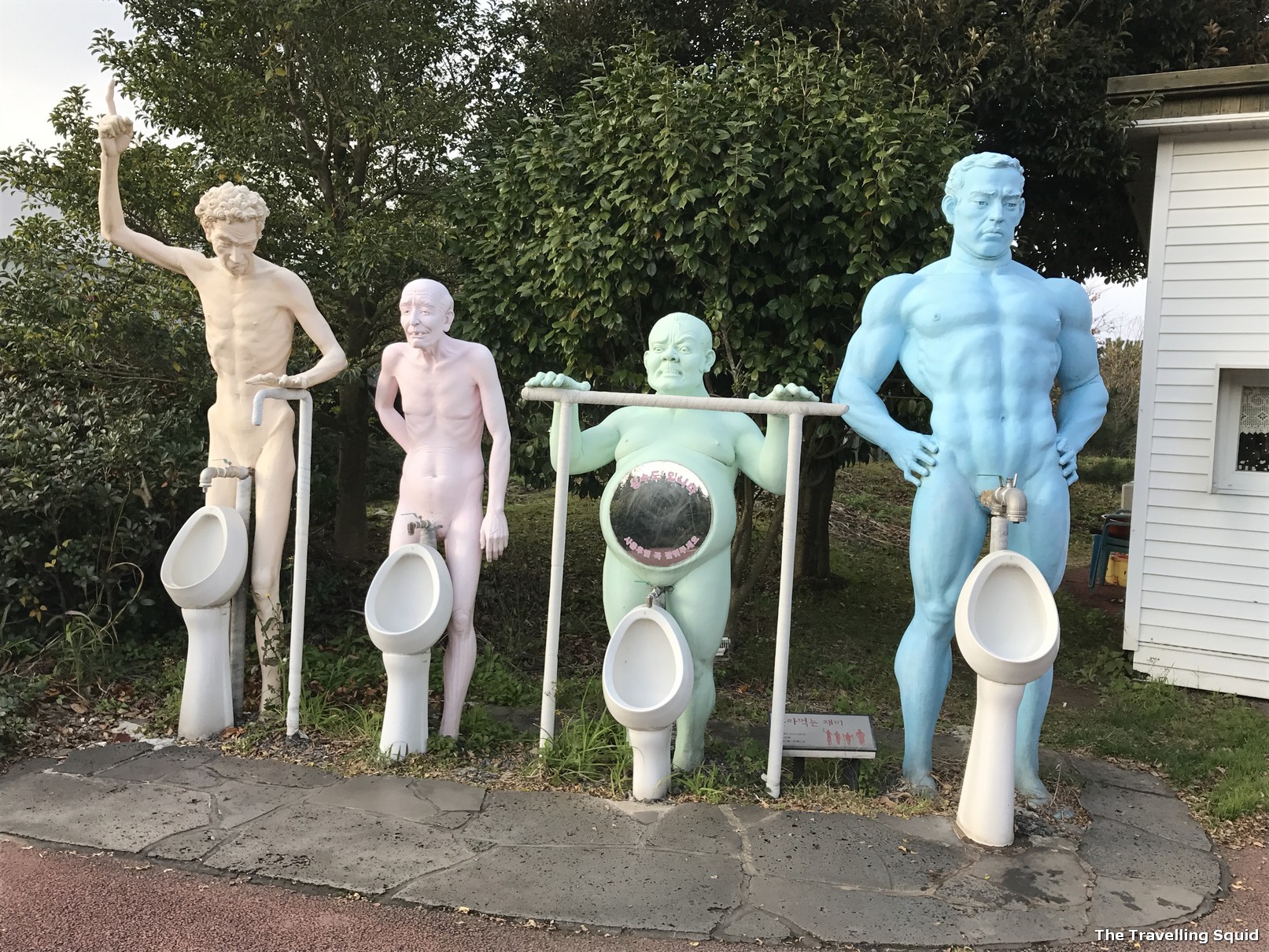 When we first arrived, I was surprised to see that the toilet right outside the park had a phallus as part of a door handle. Some rather odd sculptures guarding urinals also greeted us at the entrance, and I was a little turned off. But my impression soon changed after having a walk inside.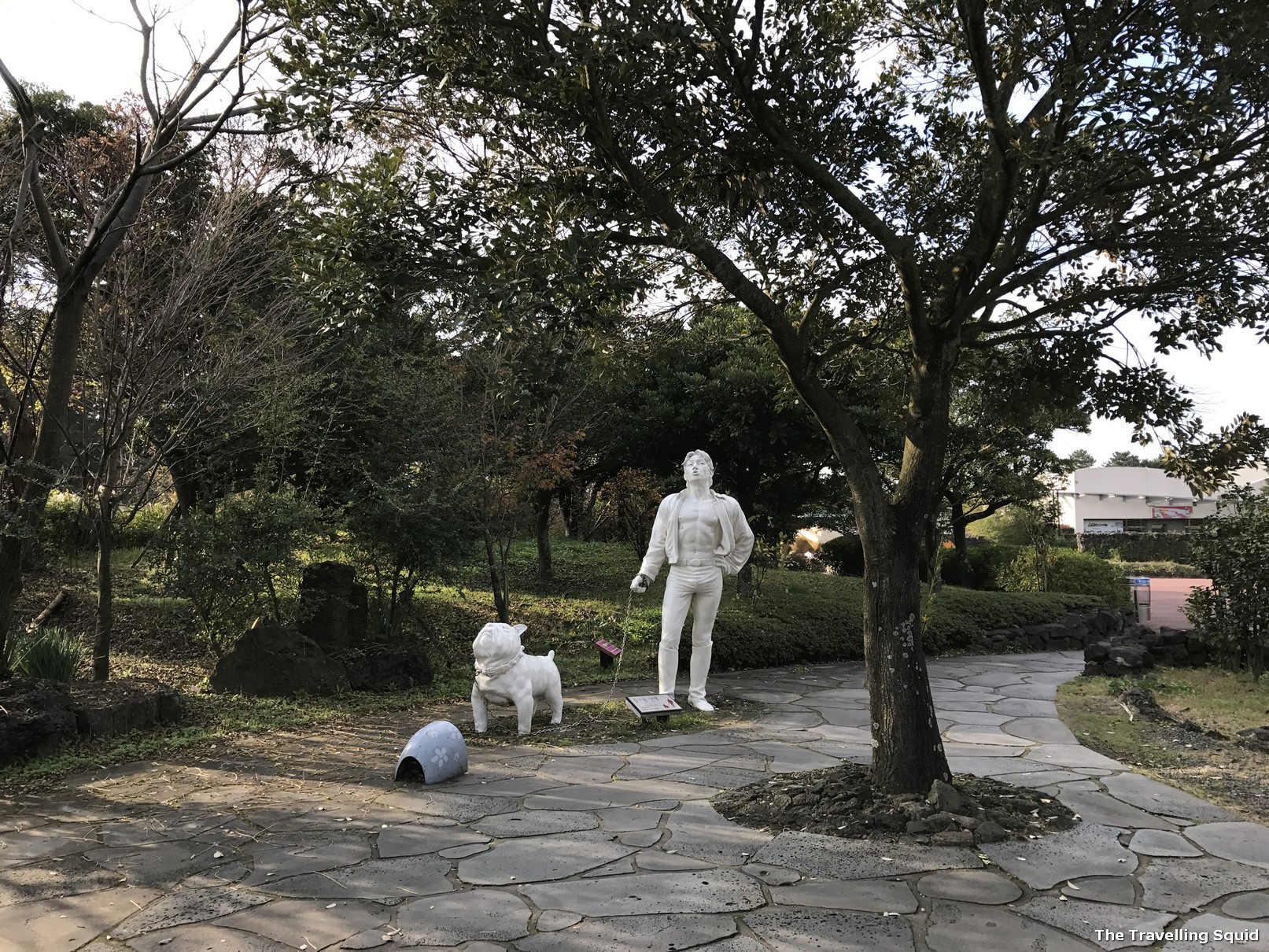 The sculptures were quite mild at the first instance, and got more risqué as we went along.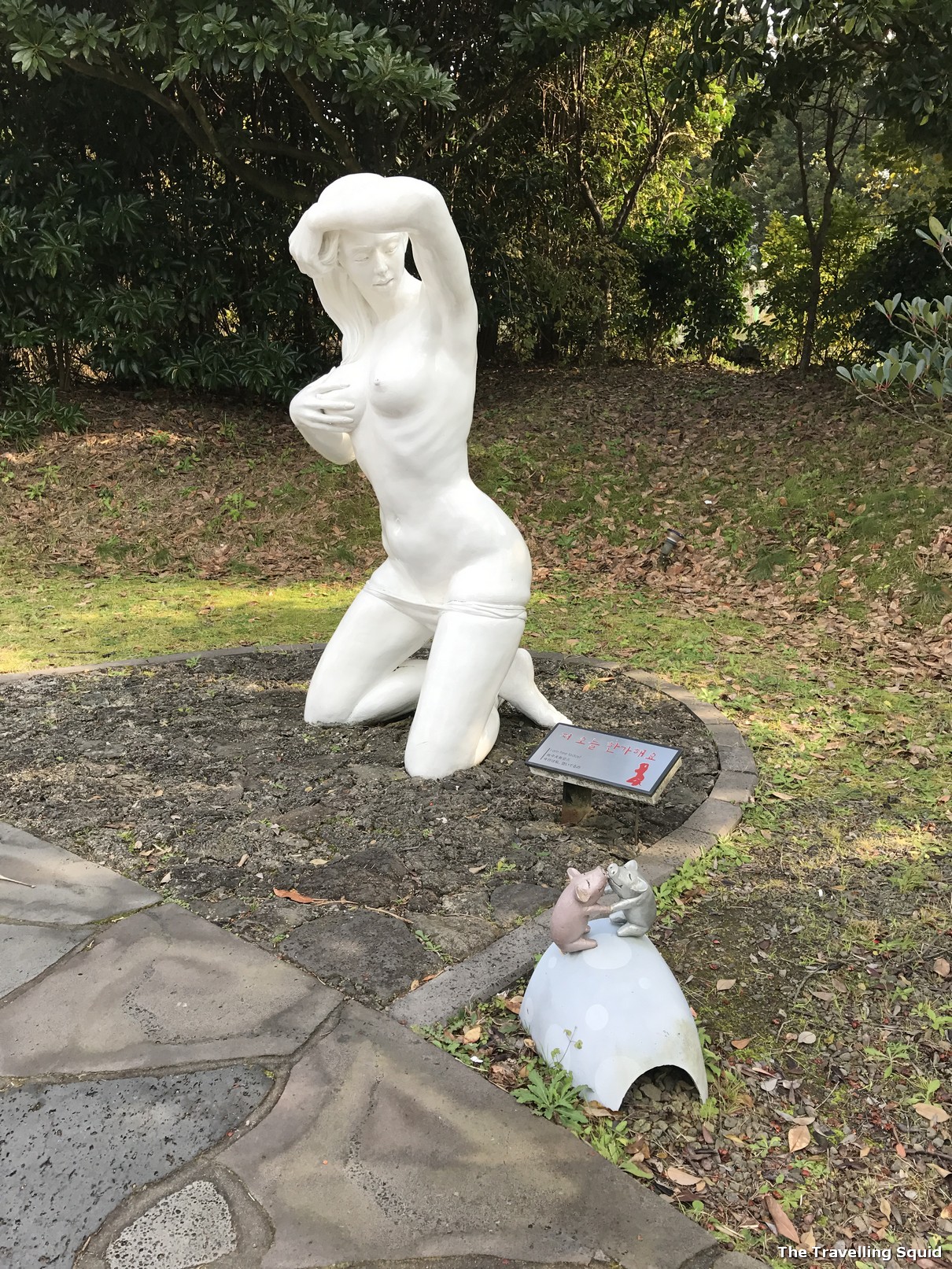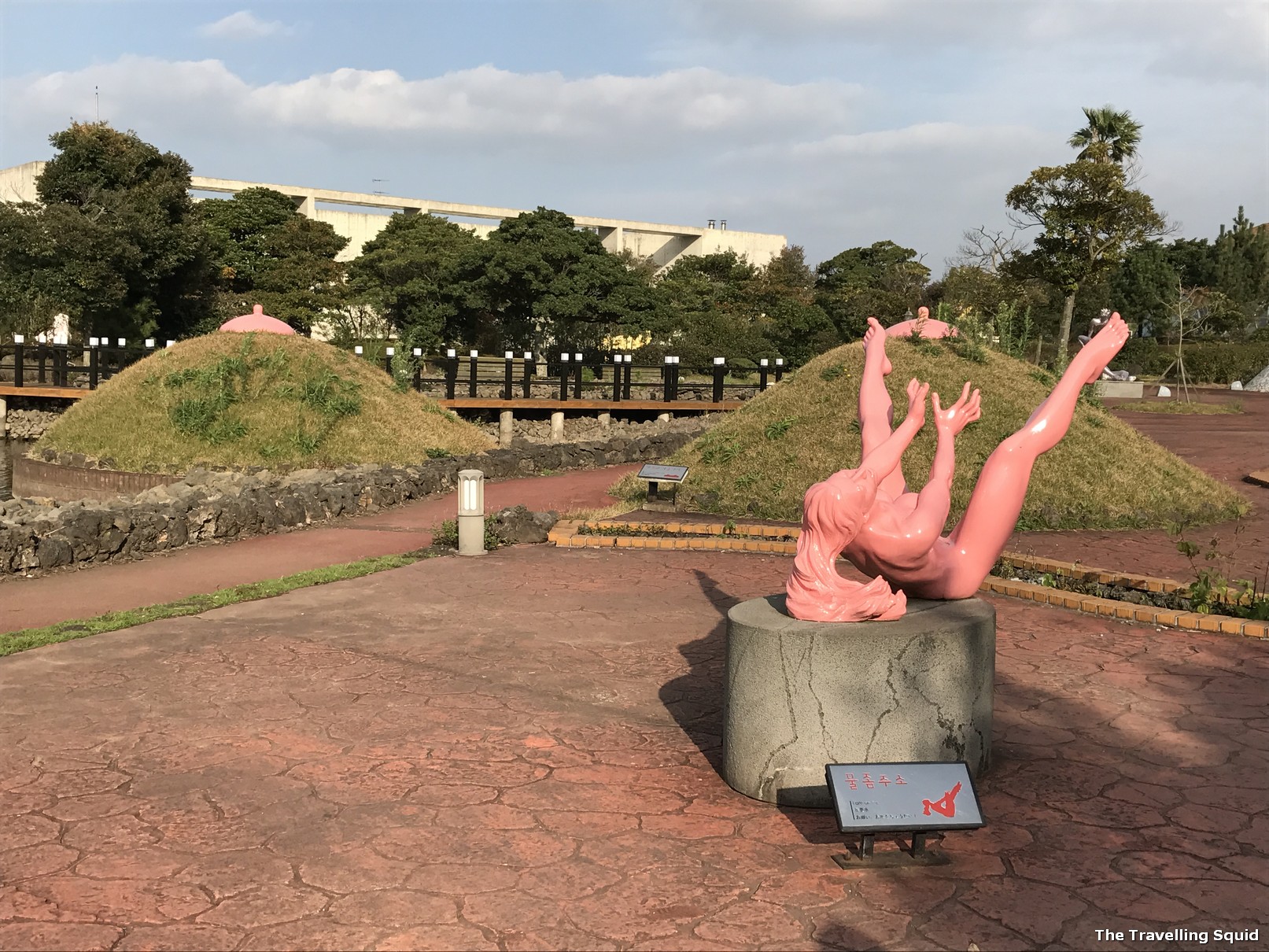 About the Jeju Loveland
According to this article by Spiegel Online, the Jeju Loveland was developed based on Jeju's reputation as a popular honeymoon destination, due to its warm climate. Previously, many couples had arranged marriages. In the late 1980s journalist and travel writer Simon Winchester reported that some hotel employees on the island performed as "professional icebreakers." In the evenings, the hotel would offer an entertainment program featuring erotic elements, to help newlyweds relax.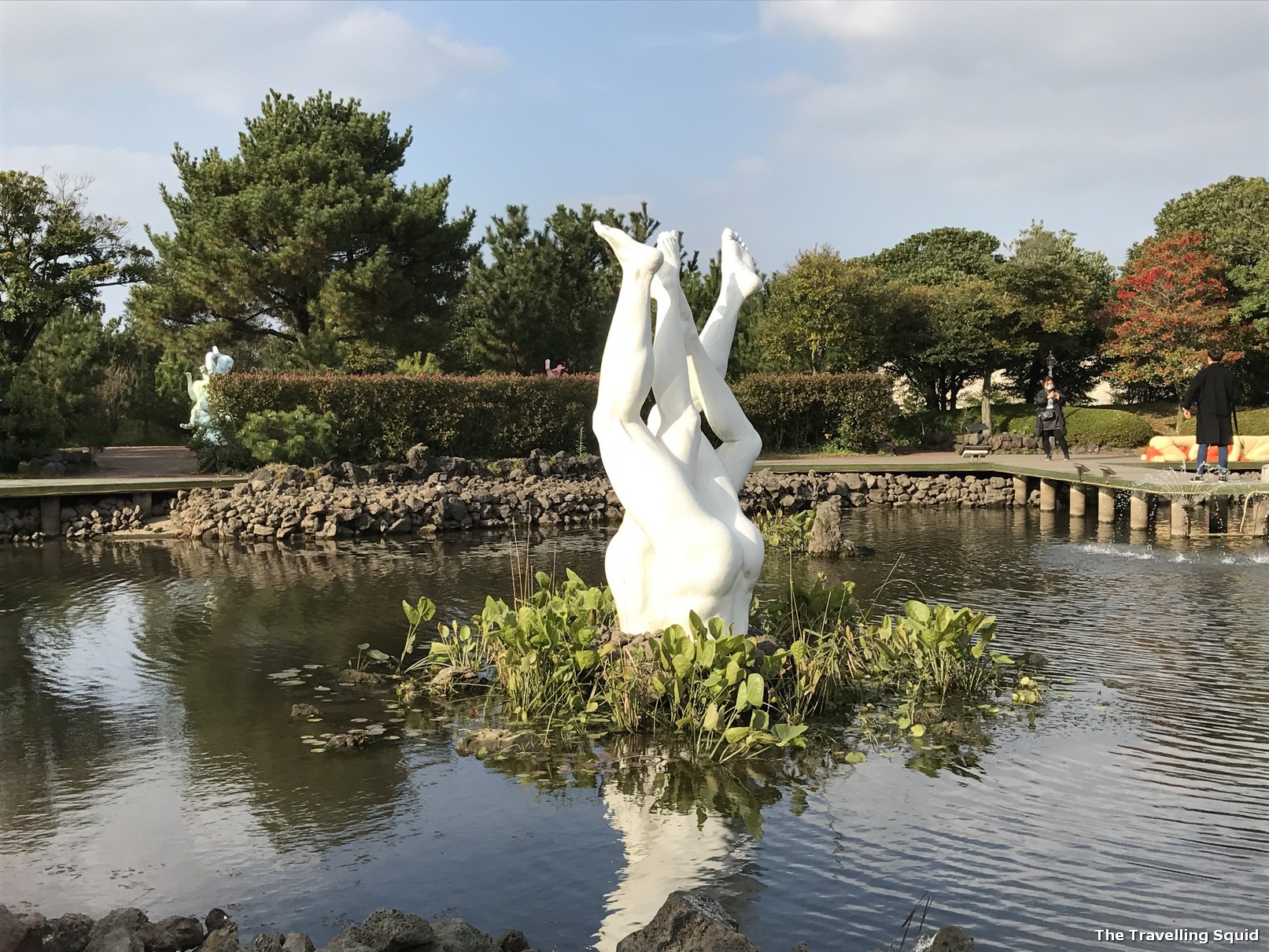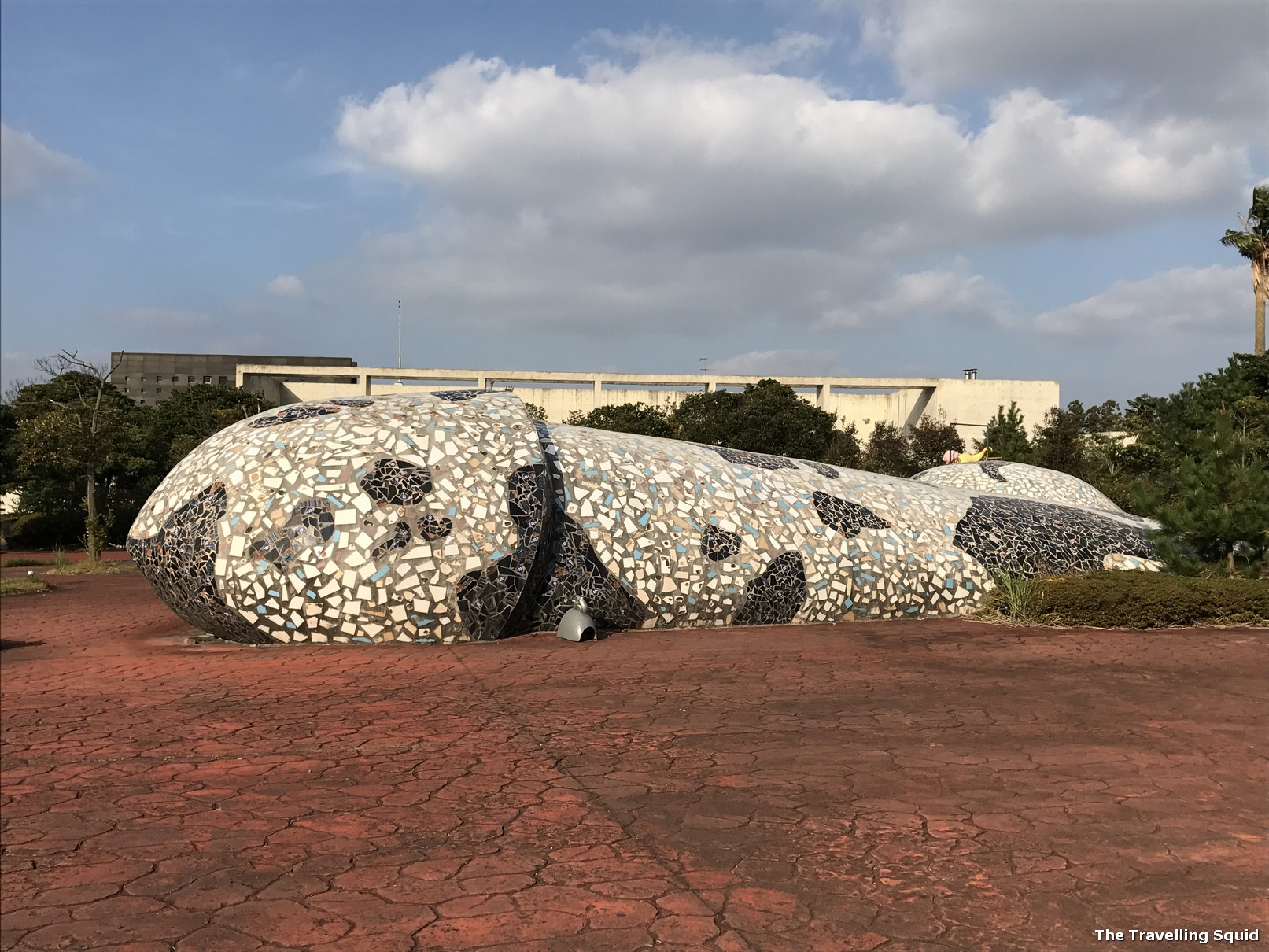 In modern times, twenty art graduates of Seoul's Hongik University took about two years to create sculptures for the park, which opened on November 16, 2004. Encompassing an area the size of "two soccer fields", all of the sculptures can be viewed in approximately one hour, and there is an additional monthly rotating exhibit in the museum, featuring works by different Korean artists.
There is a requirement for visitors to be at least 18 years old, and a separate play area is available for the young ones, while the adults visit. According to the Visit Korea website, the park is home to over 140 sculptures (40 within the gallery and 100 outside).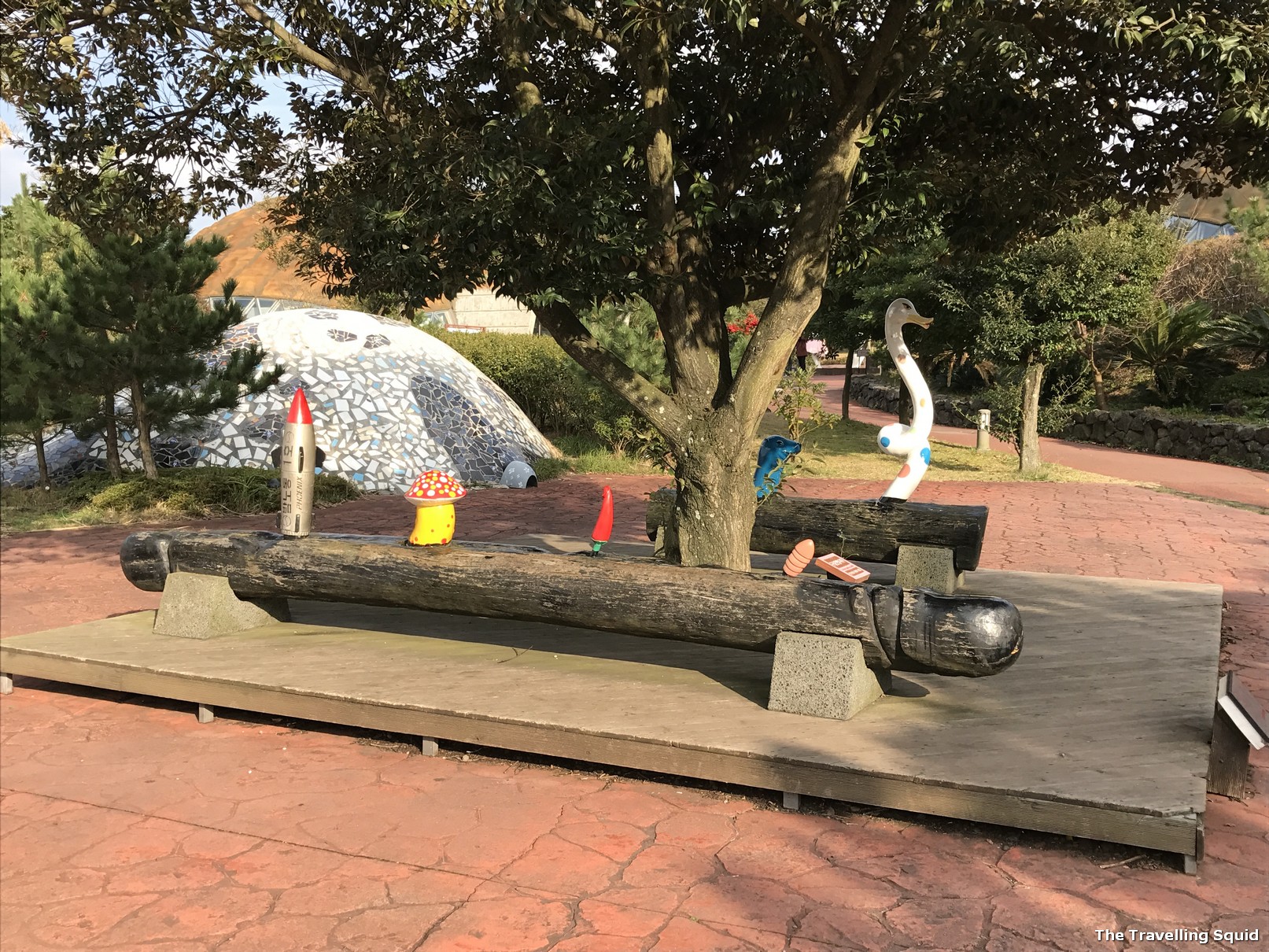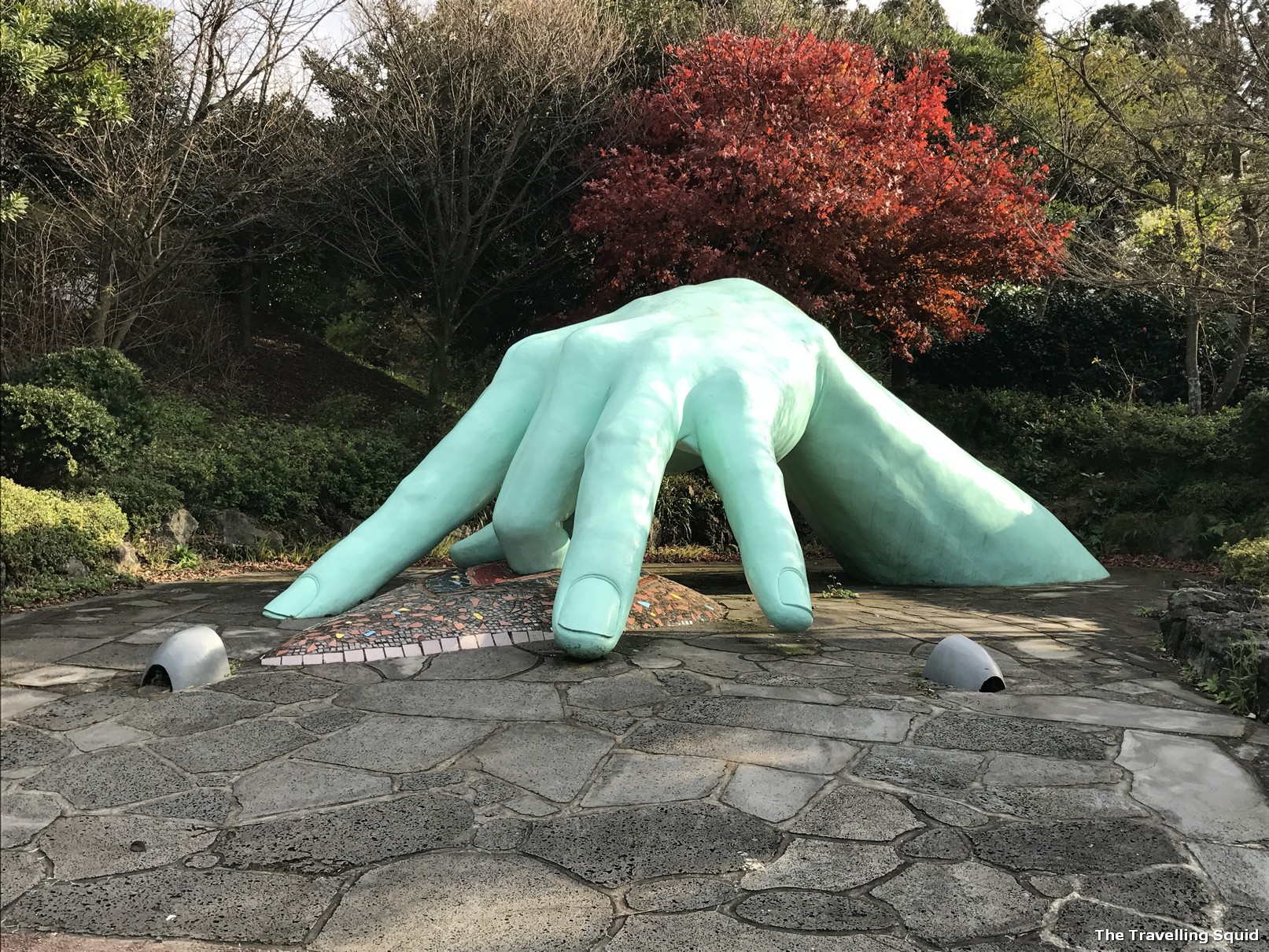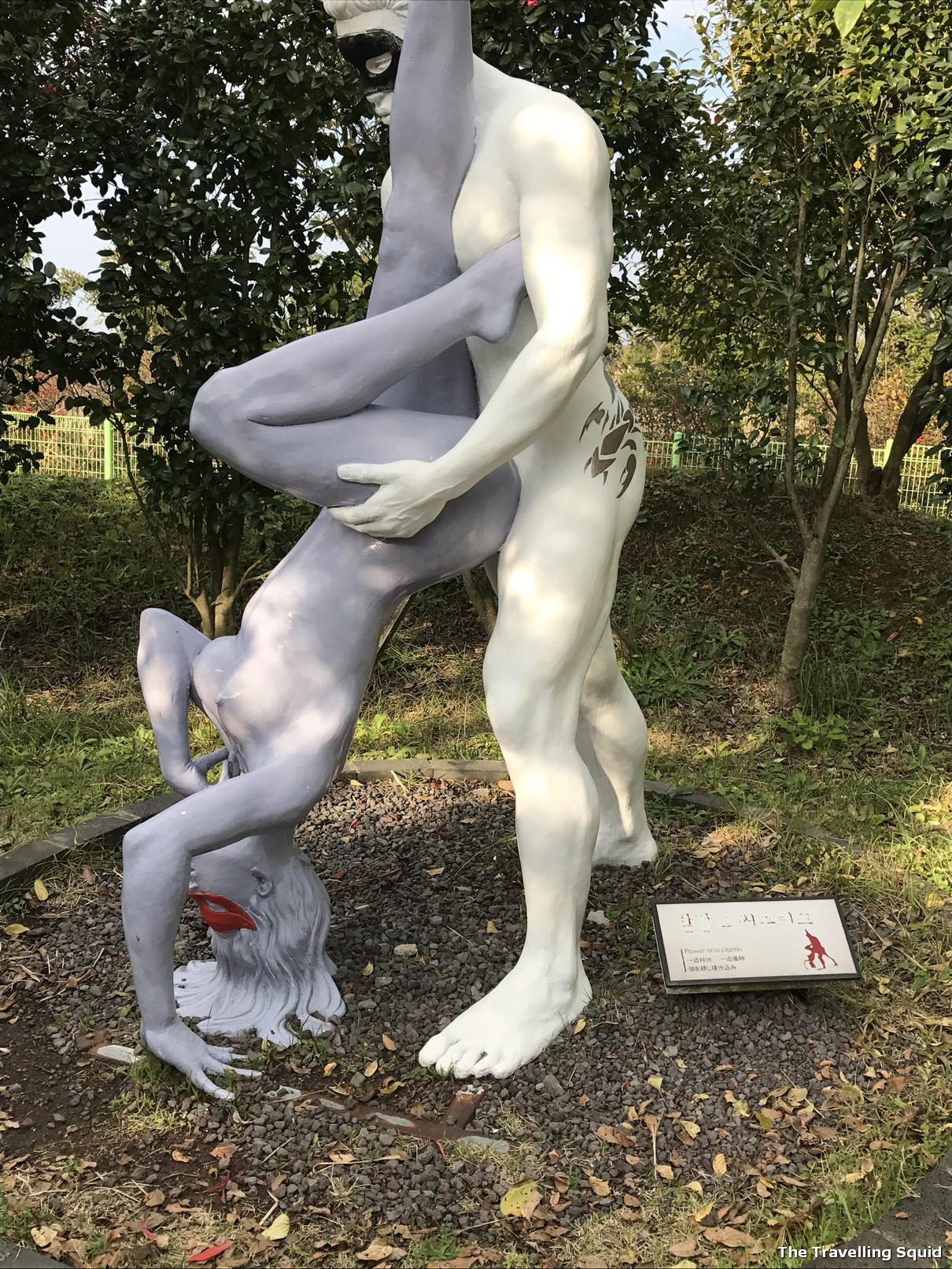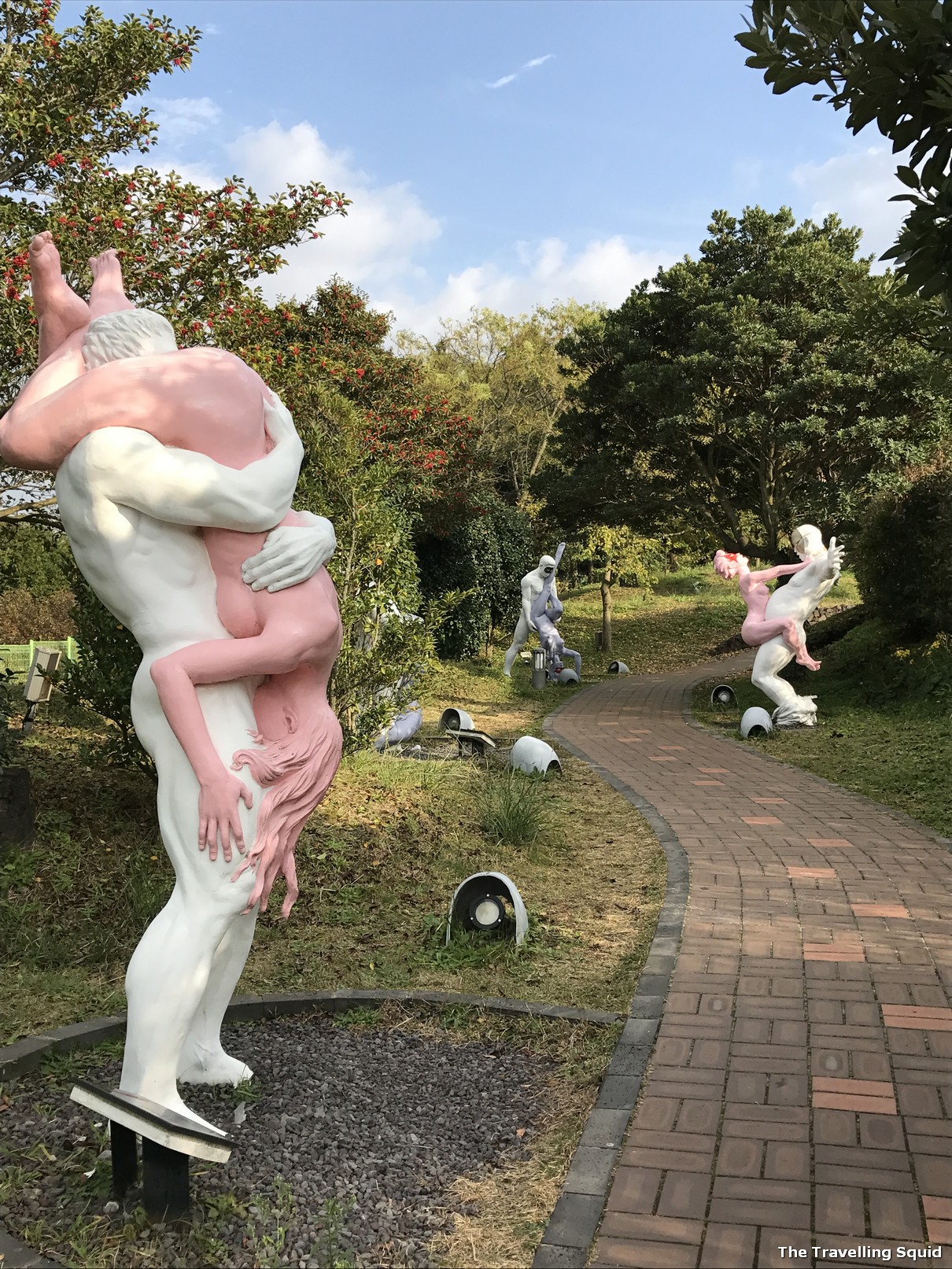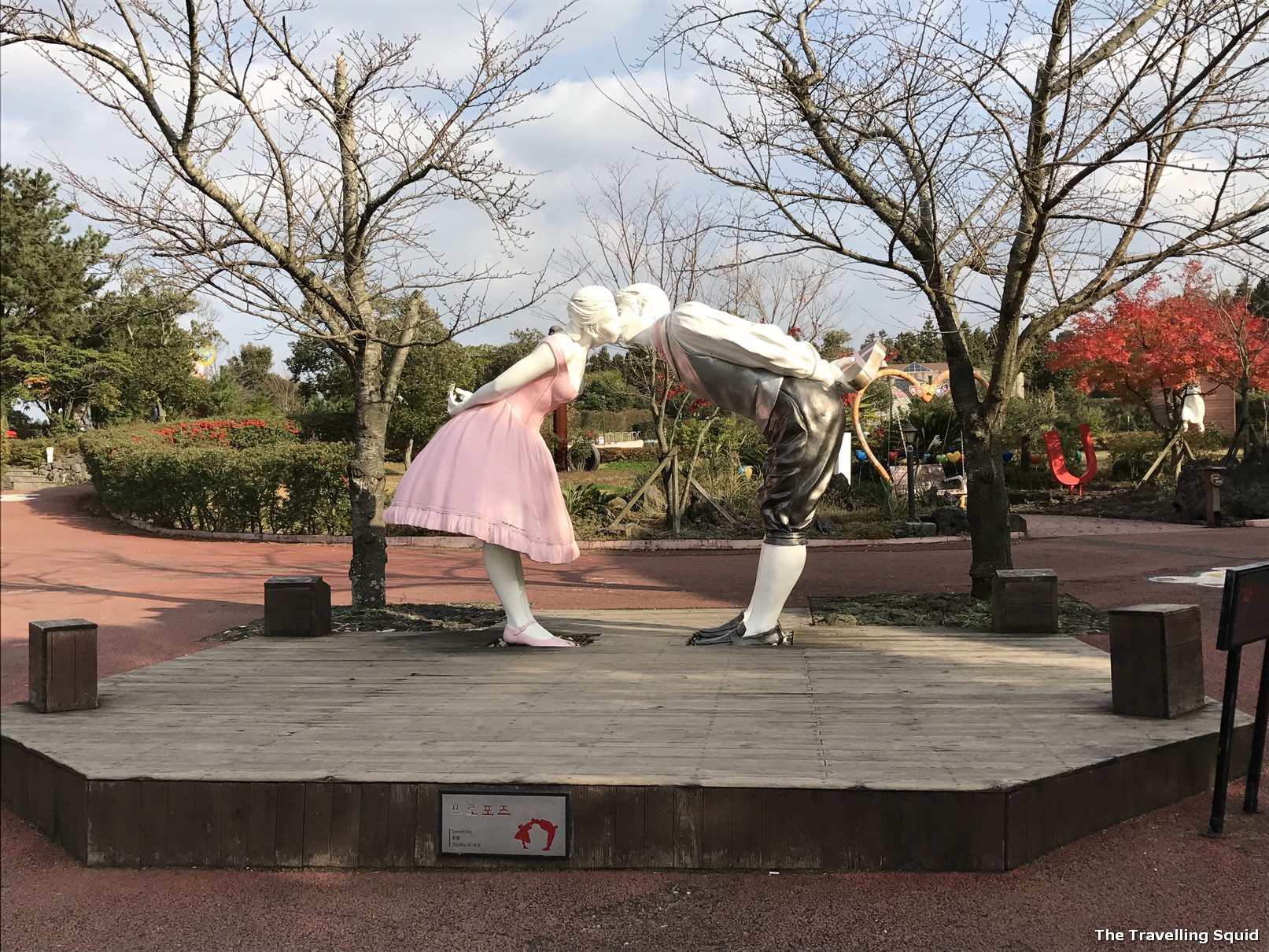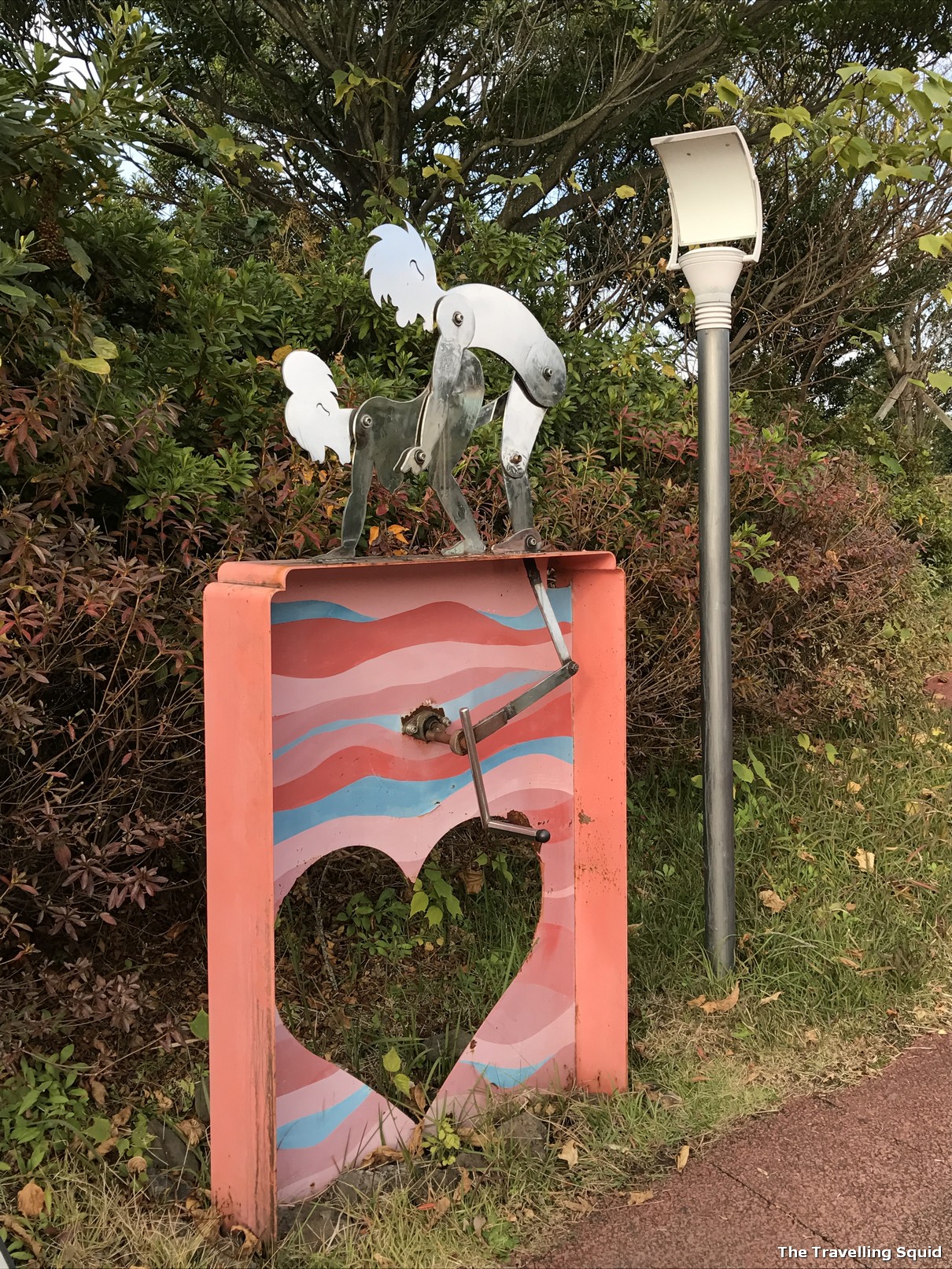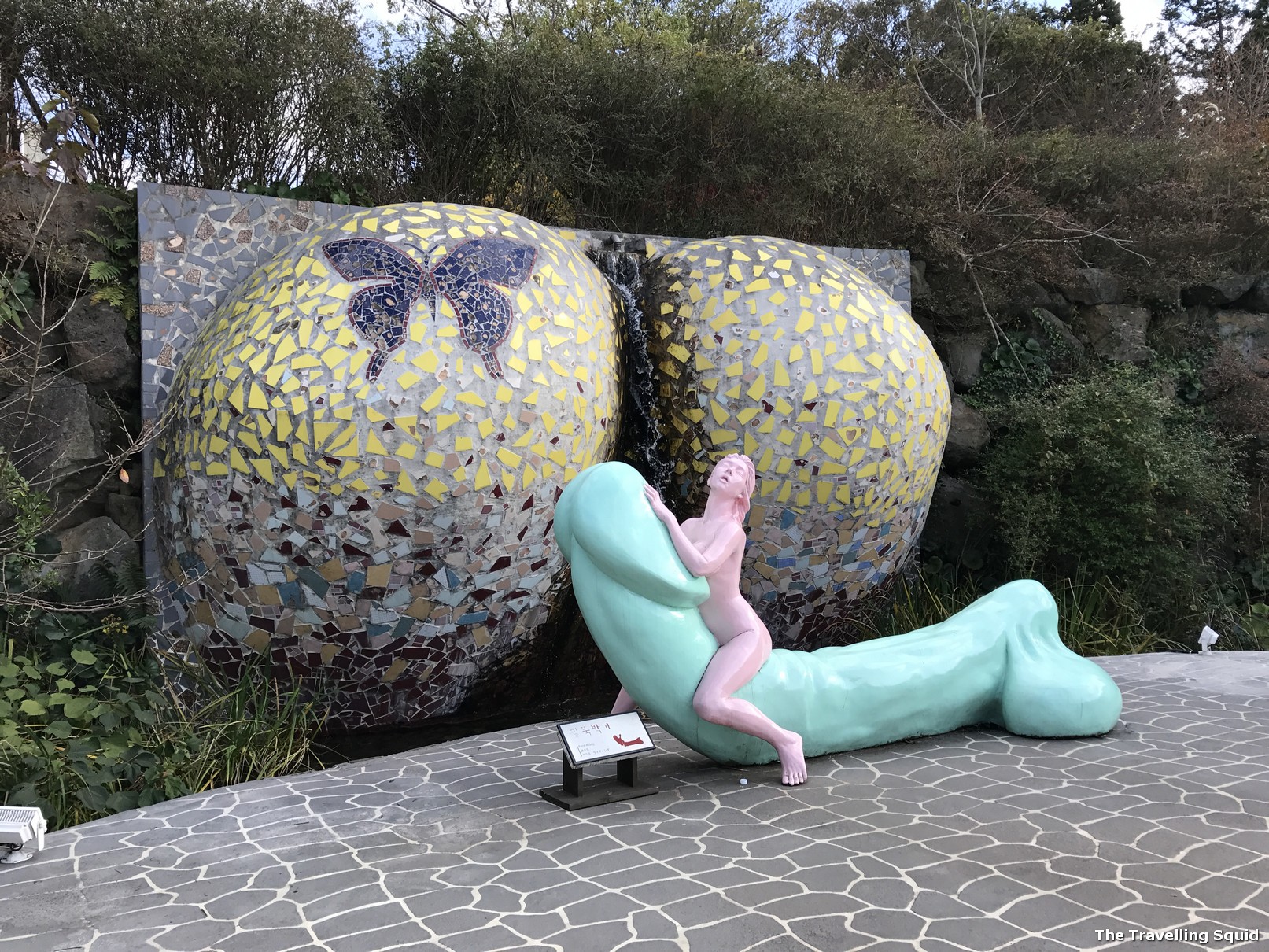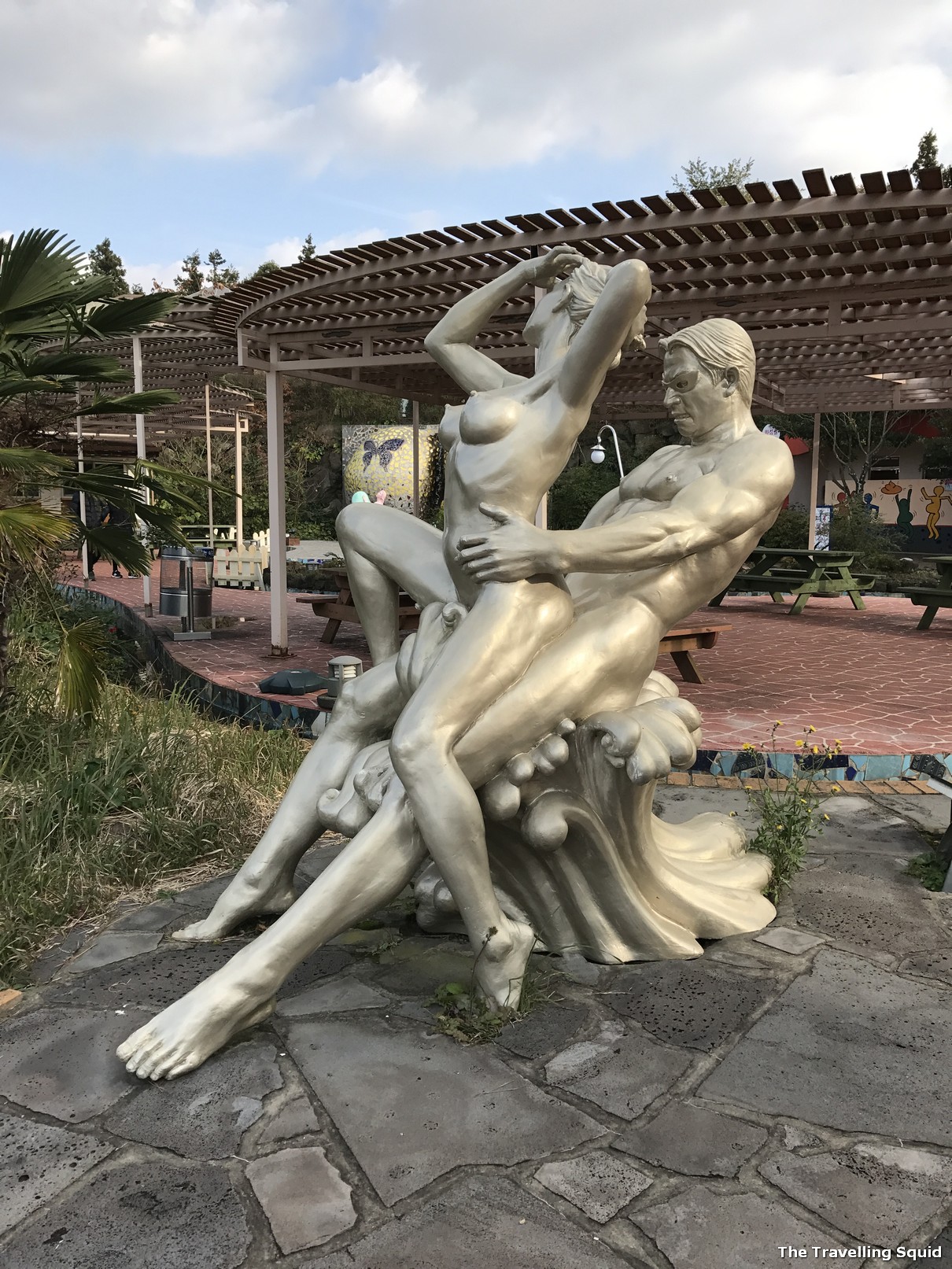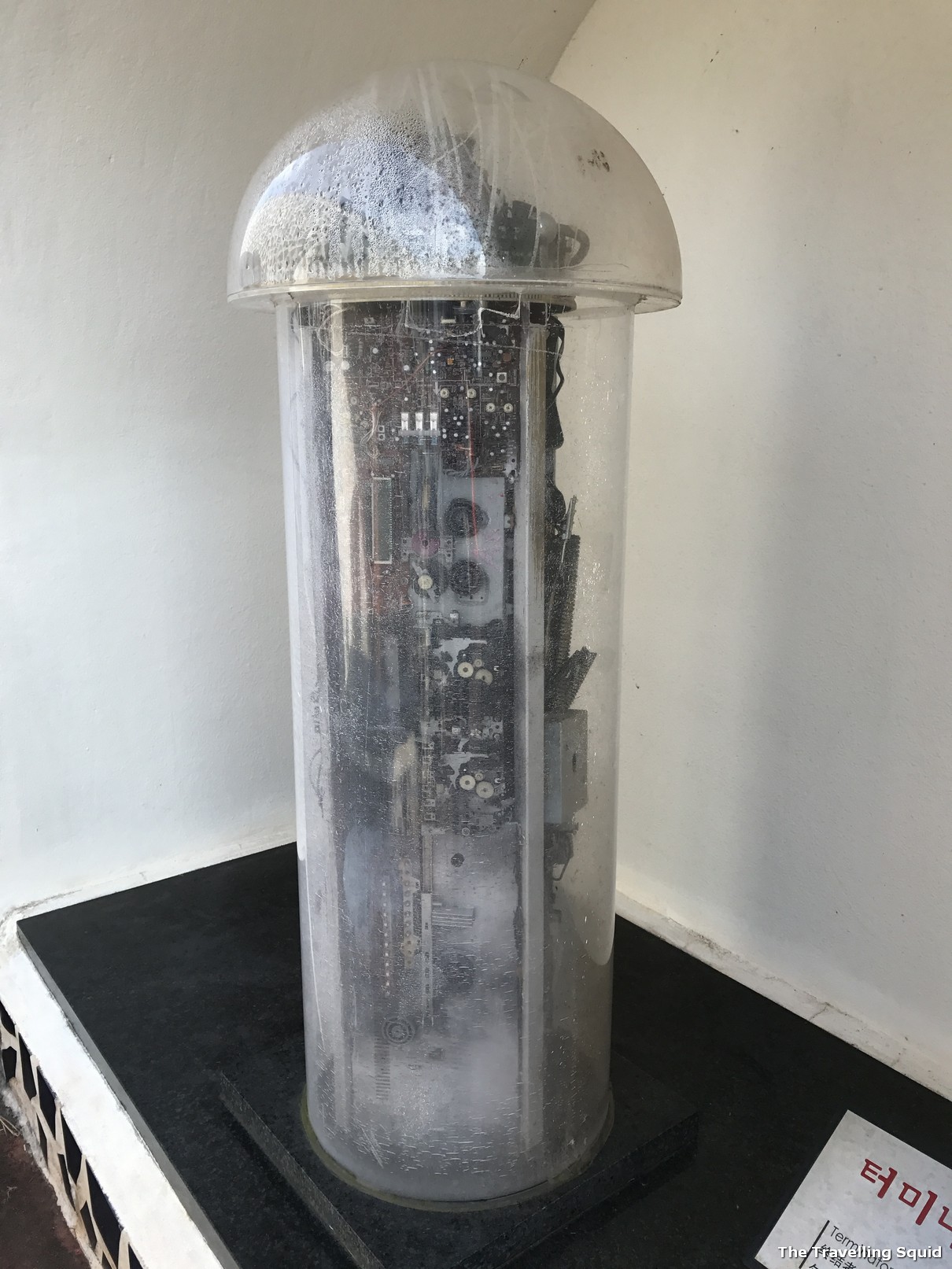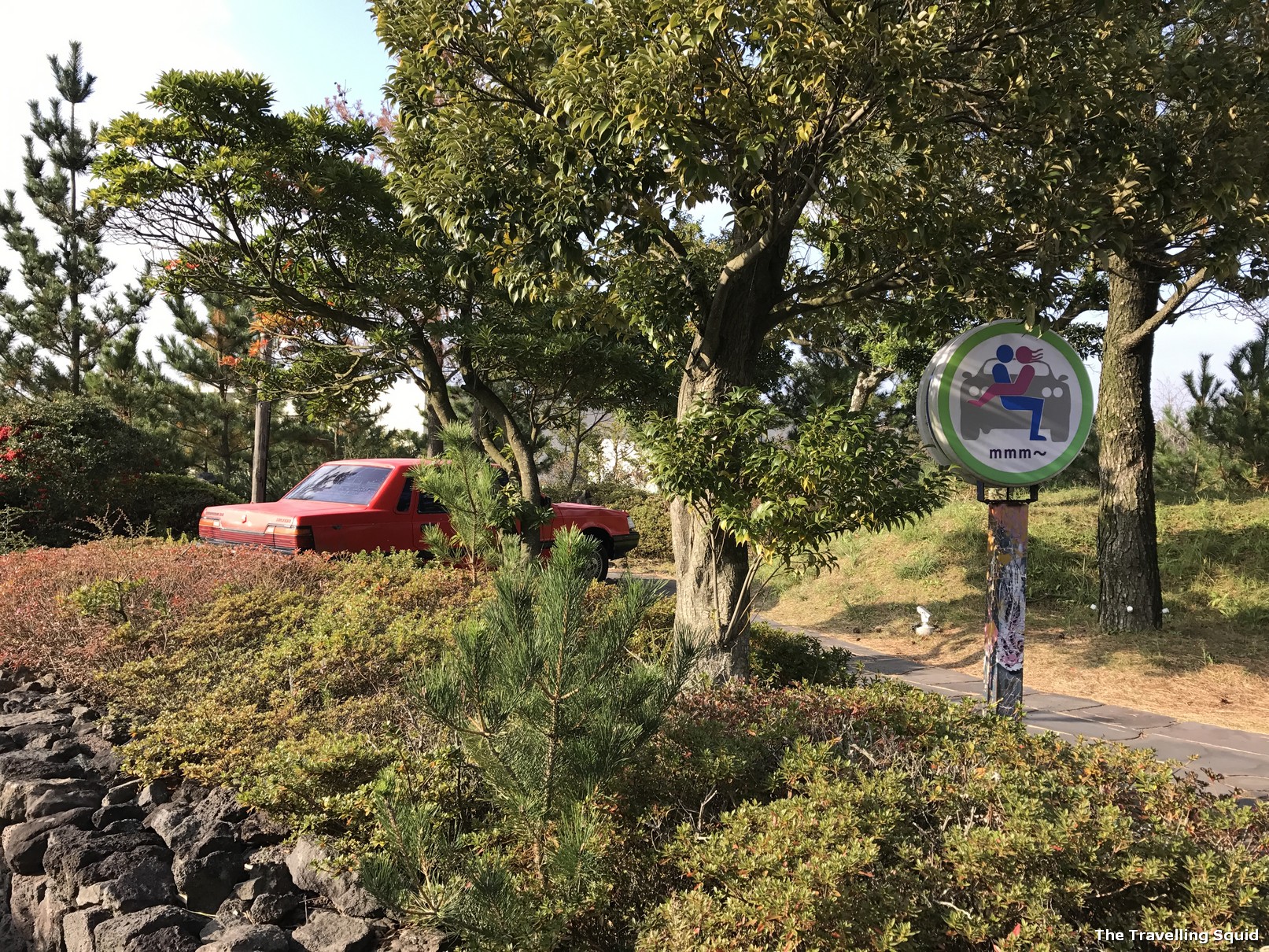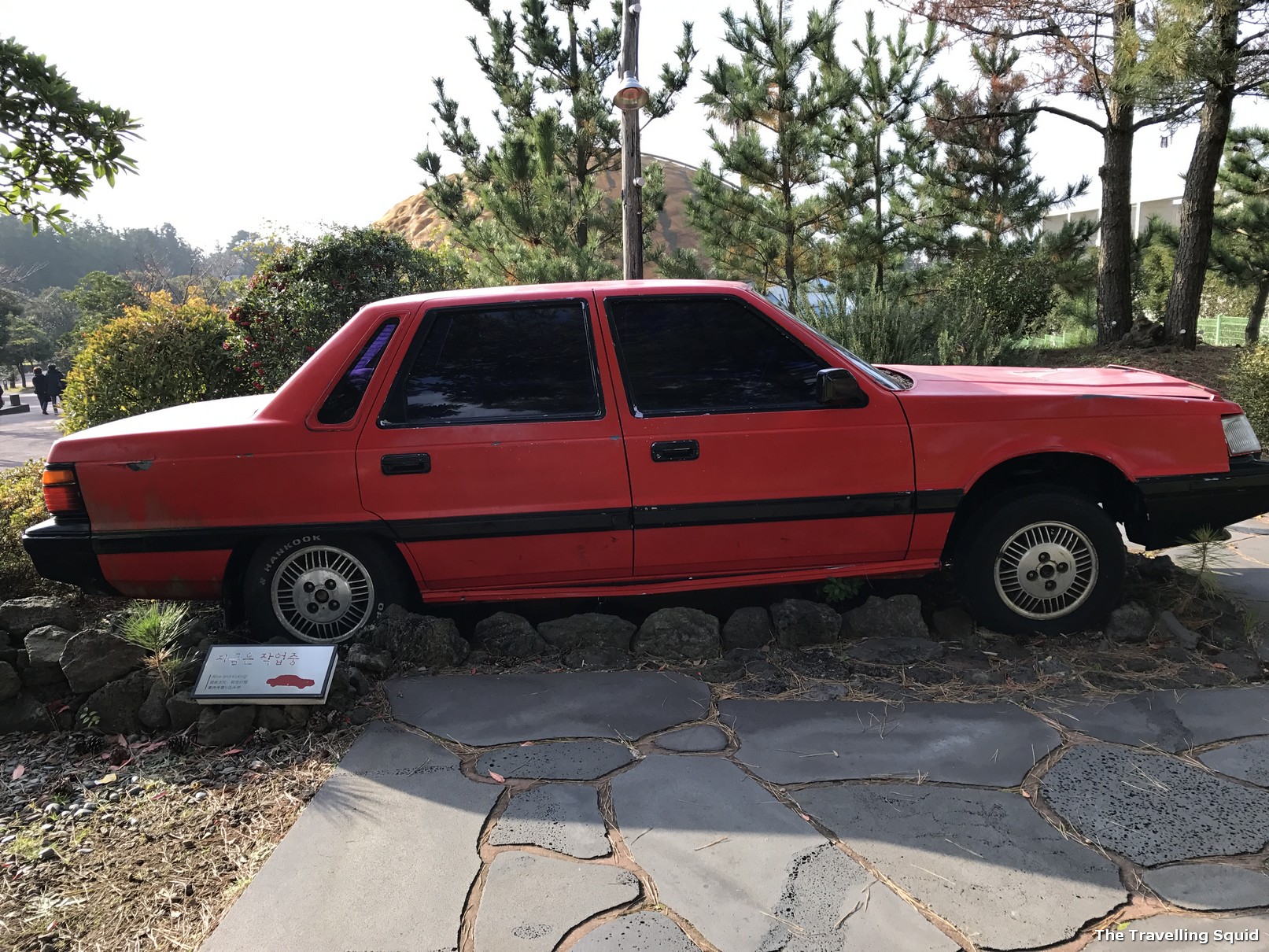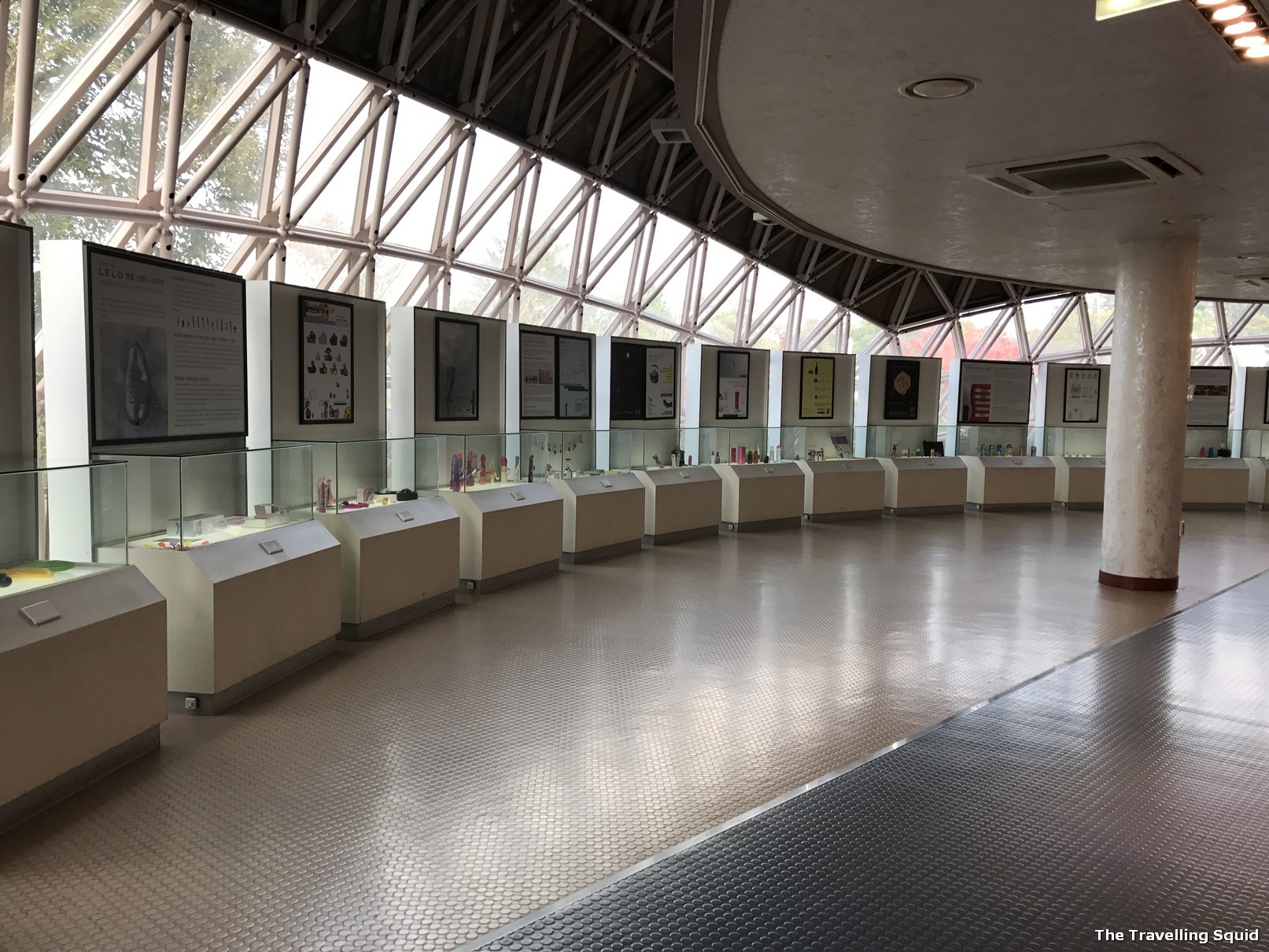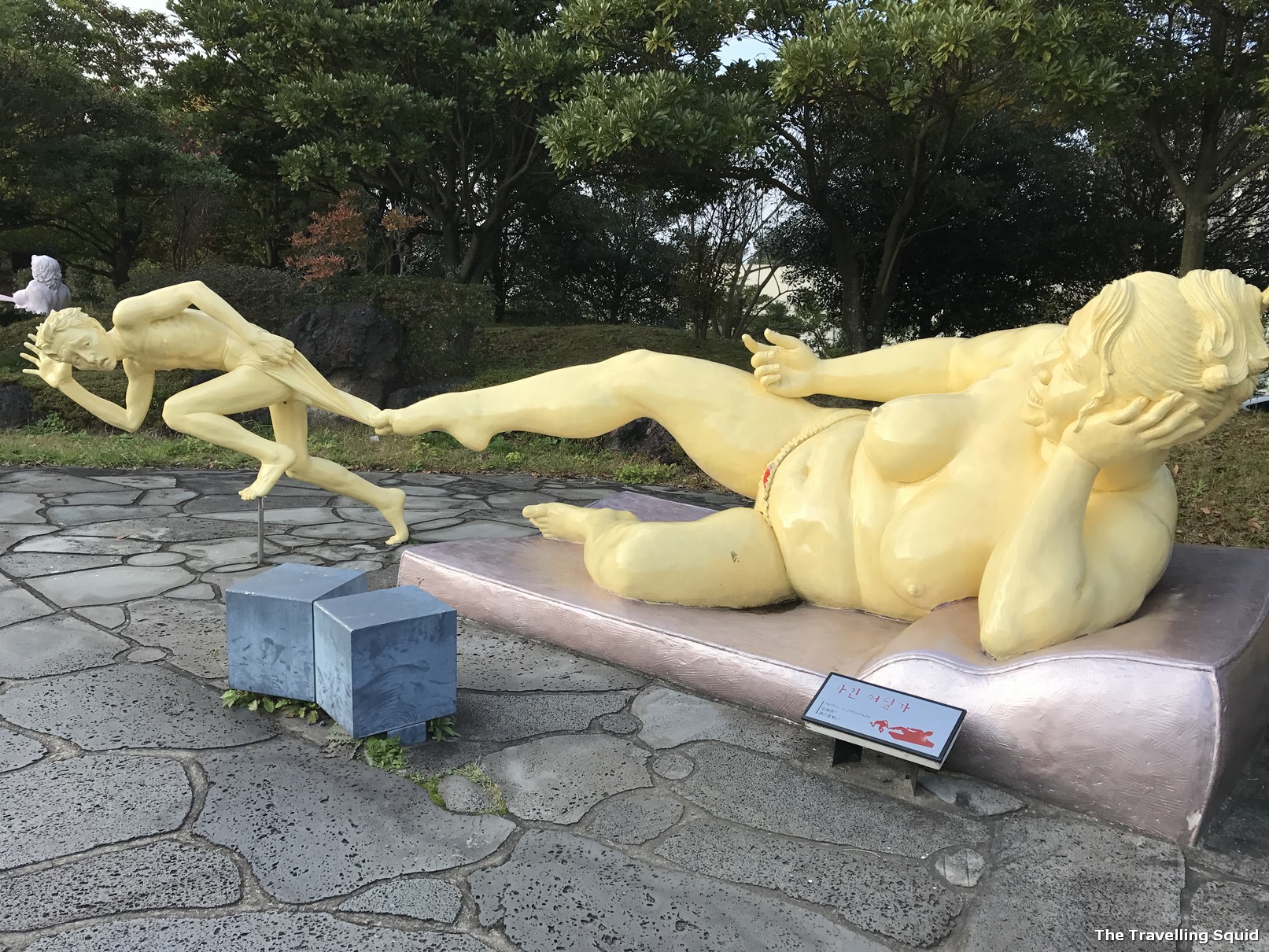 Putting in effort, even in the signage
I've got to say that there has been immense effort to fill the park with appropriate-themed signage too.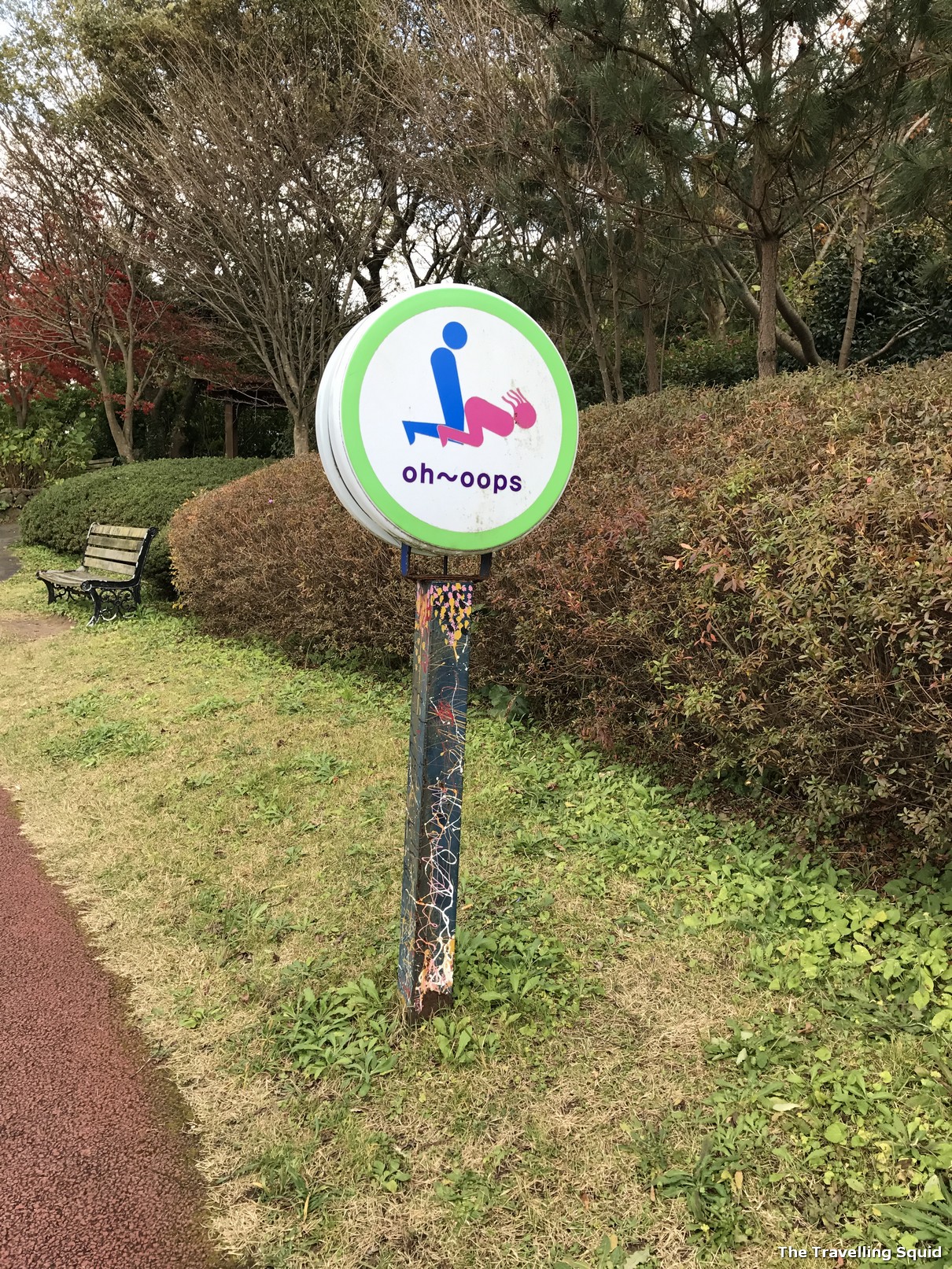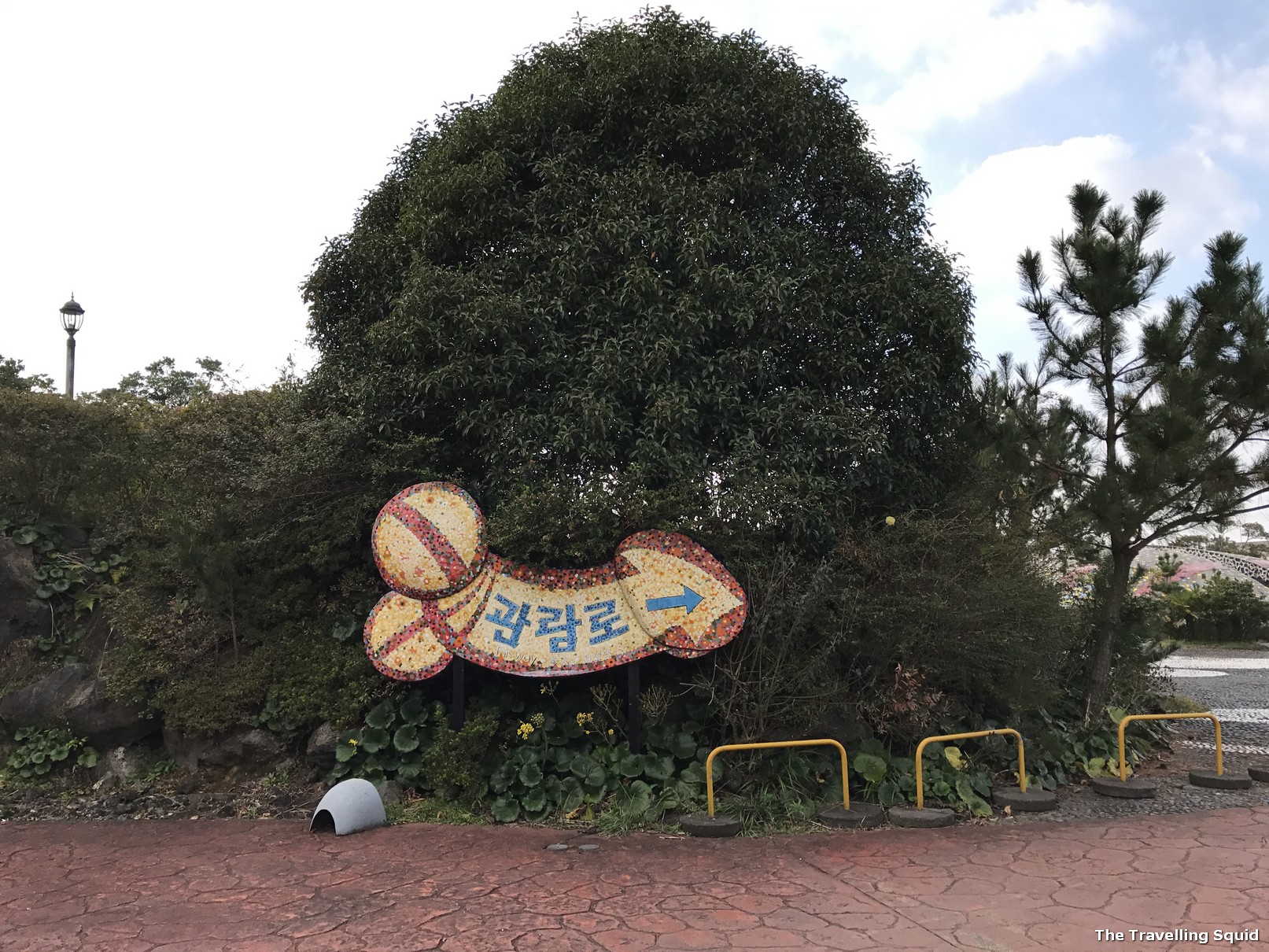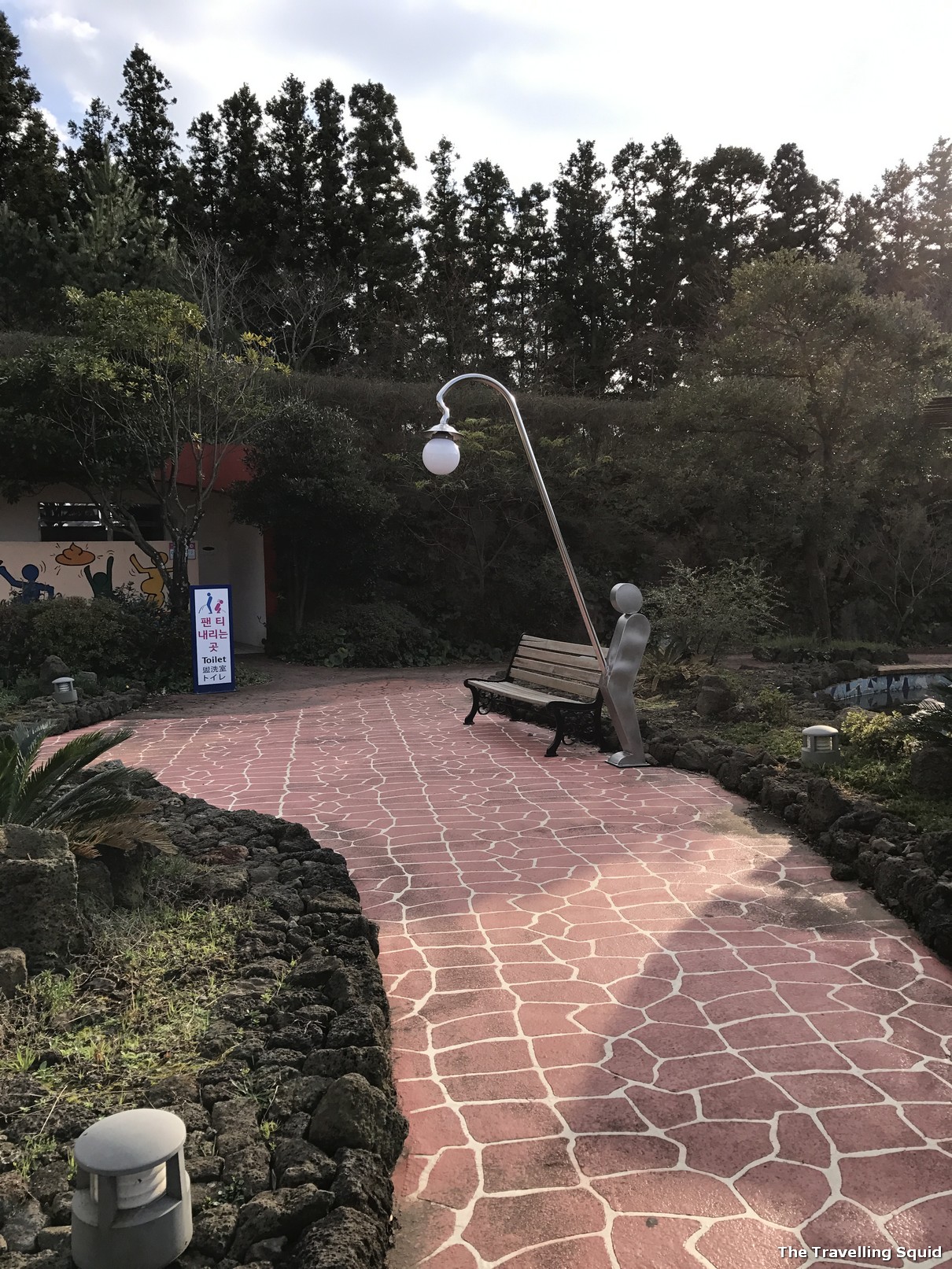 The Travelling Squid's Take
I thought that the concept of Jeju Loveland was interesting and quite heart-warming. In the face of conservative Asian culture, it was great to have such a forward-thinking park like this one. (Though, I later read that South Korean culture is still very conservative, and this park is quite an anomaly.)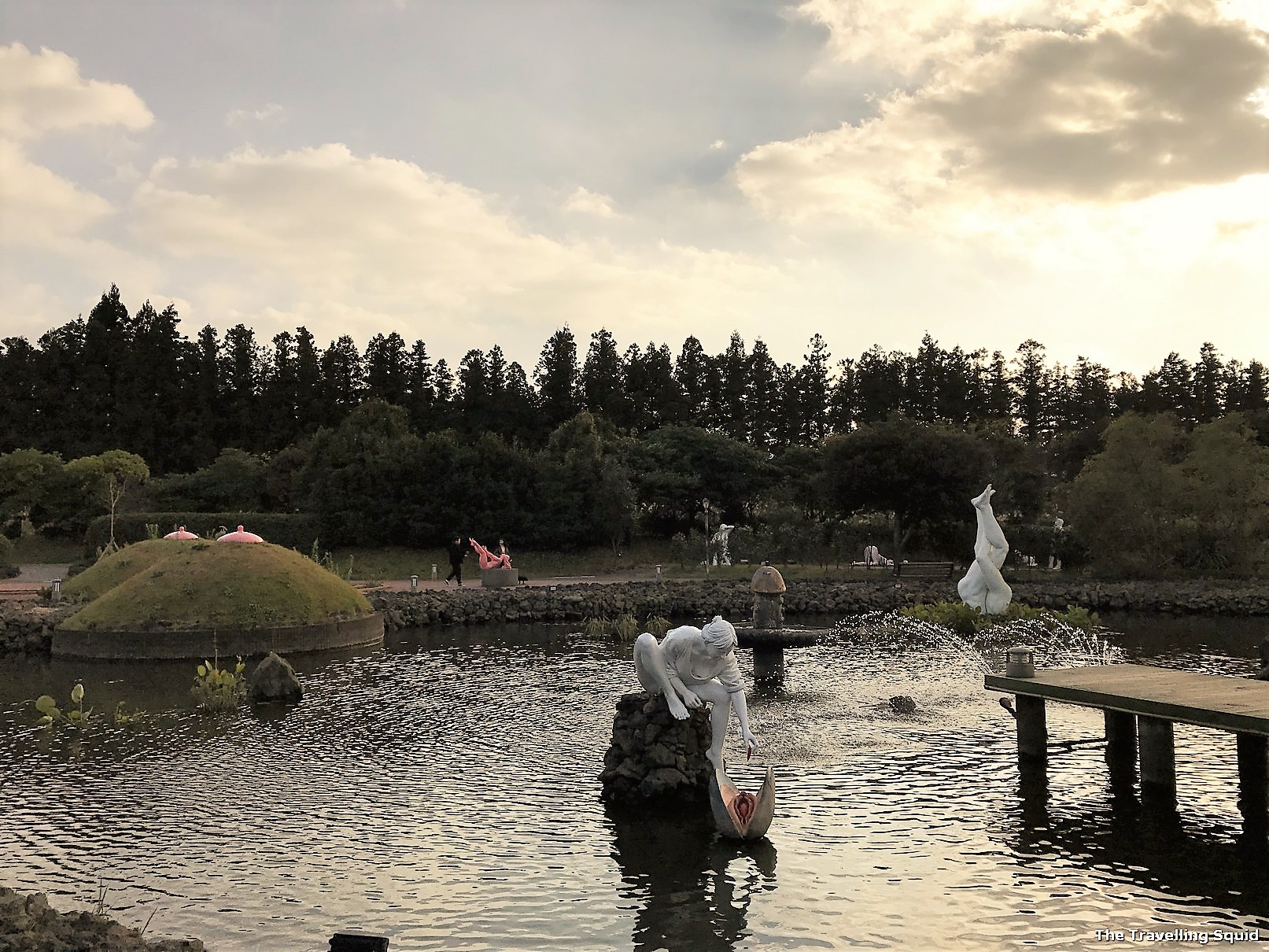 There are people with the view that sex represents a corruption of modern society. Any mention of it, should be within the four walls of one's personal abode. To speak of it in public, and the speaker is often relegated to the 18 levels of hell in a conservative's mind – he or she is a pervert, having committed a sinful act and should be looked down upon, and punished.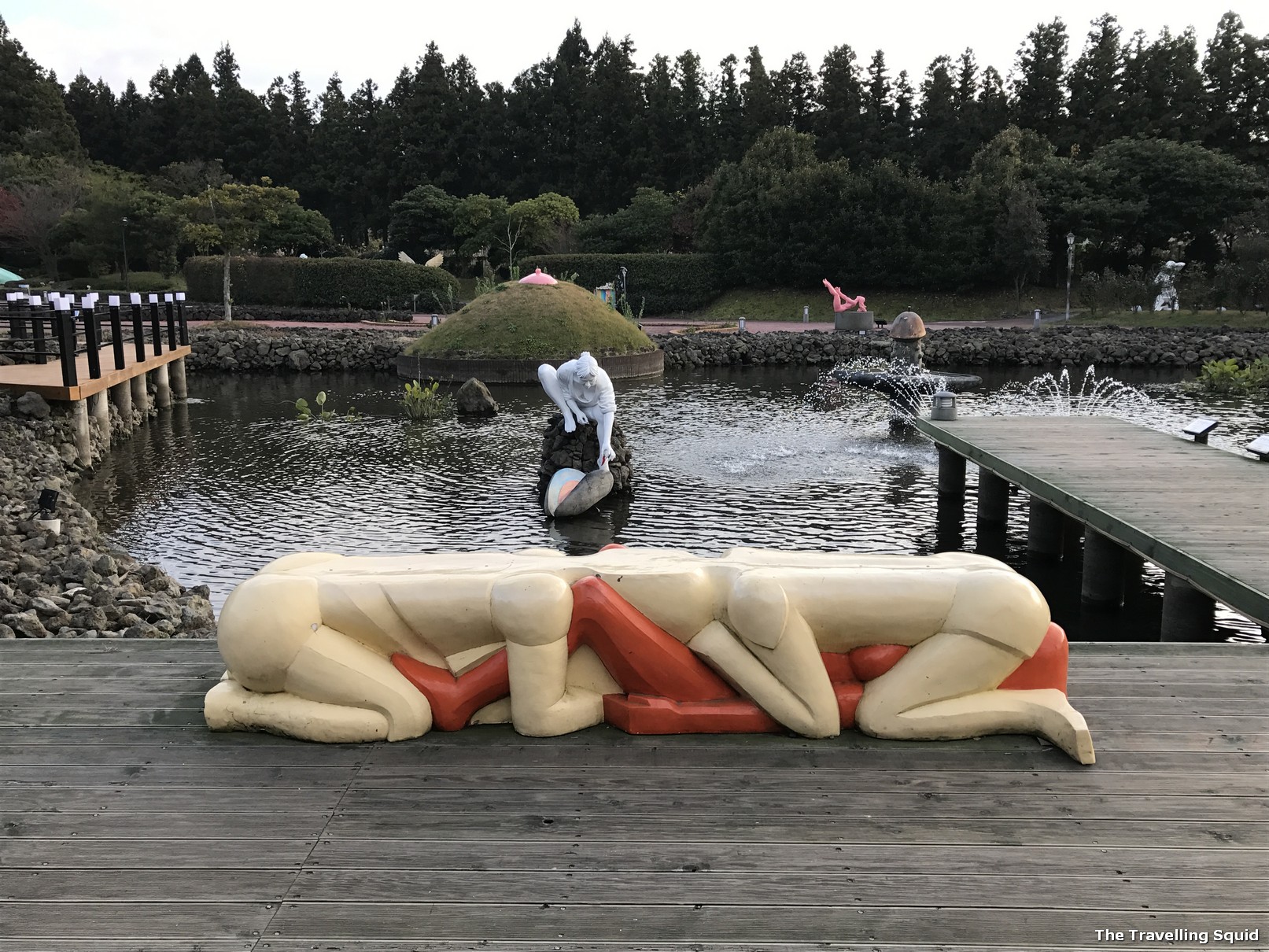 But what these group of people fail to realise is that sex is a part of life. If done well, tastefully, and perhaps faithfully, it deserves to be celebrated, because it often results in happiness and satisfaction in couples who have been together in the long-term.
It is my view that the Jeju Loveland presents a great opportunity for sex education between couples, and even for one's teenage children. Some of the sculptures are simply ludicrous – a dude with a super long anatomy for instance, or orgasmic-looking men and women in gravity defying sex positions. It's a great way to open a topic about sex, without the awkward who-will-make-the-first-move kind of situation.
Also, kudos to the artists. According to the Visit Korea website, the sculptures were done by twenty artists, mainly graduates of top art school Hongik University. Well done guys (and girls)! The observation of the human body was spot-on. The bronze statue in particular, was extremely well-done in my opinion. I think that art, no matter how deviant, should capture a feeling, the sense of being in the moment, and I think that statue was quite reflective of that (literally too).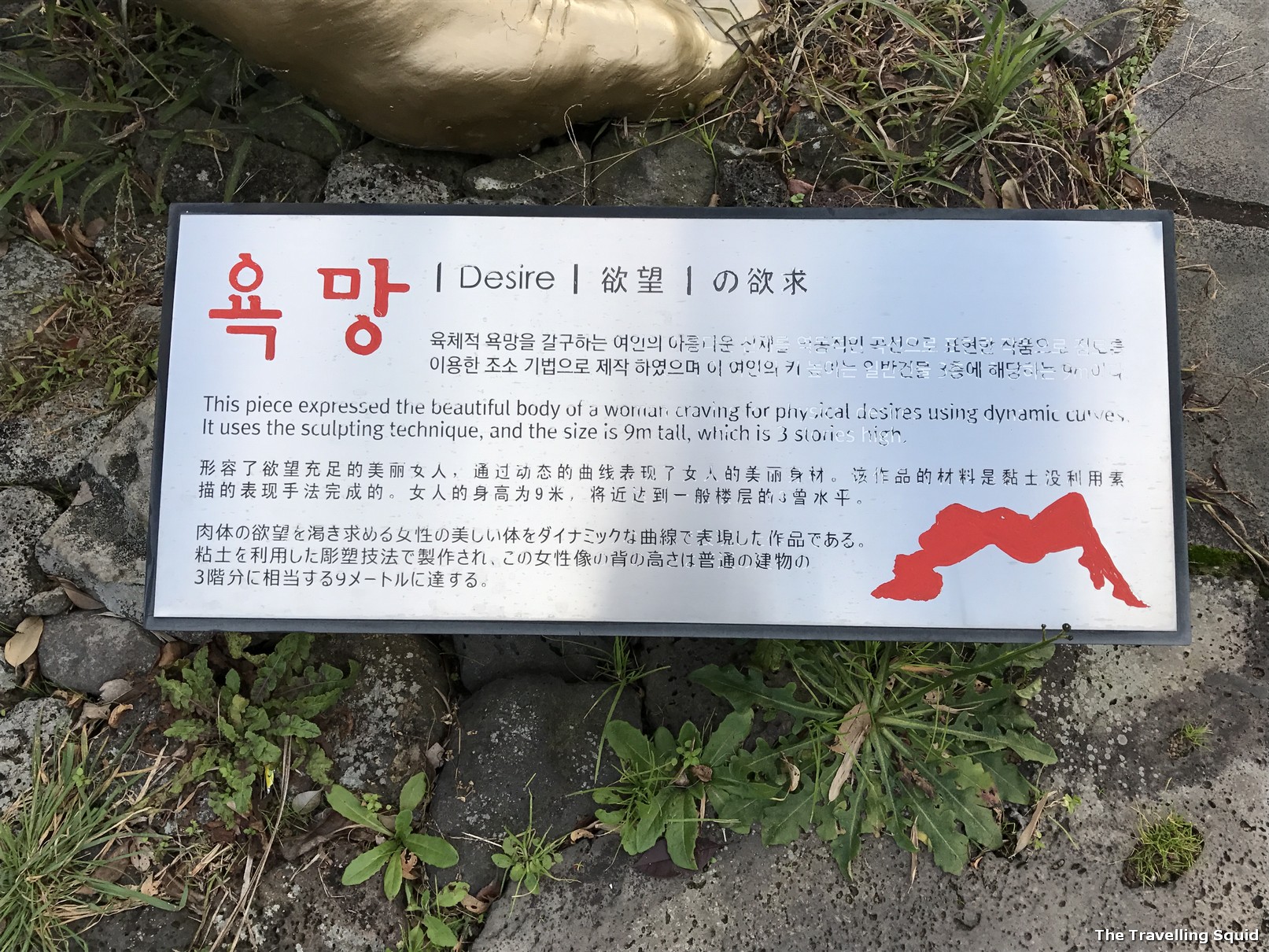 I would go as far as to say that the Jeju Loveland was my favourite park in Jeju. Mainly because it was by far very different from what I have seen in all my travels, and because it represents progress of thought and the openness of society, which is something that should be enjoyed with friends and lovers, and most importantly, celebrated.
Written by HY: a contributing editor with The Travelling Squid