Photo story: Visiting Verve Coffee at Kamakura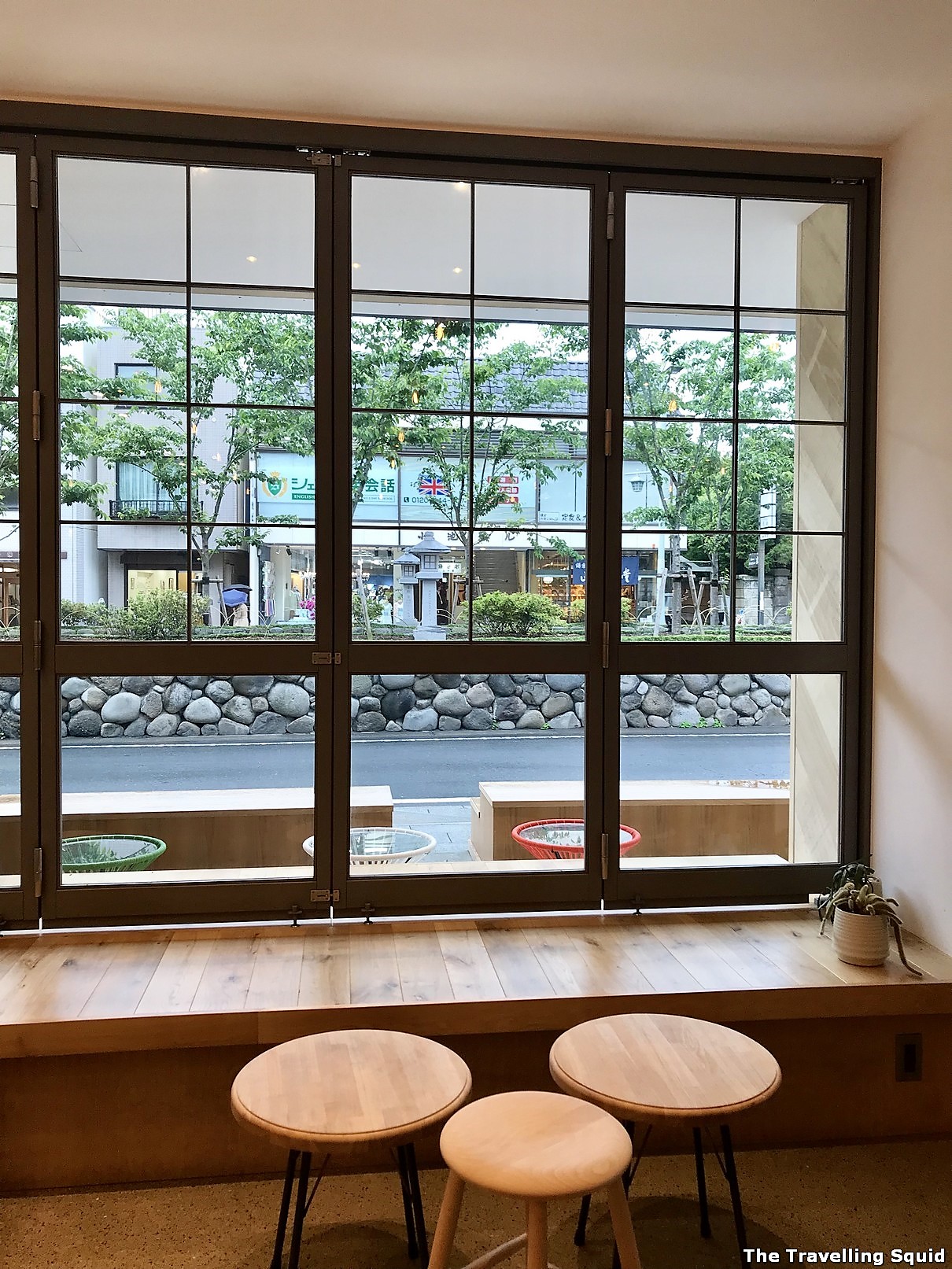 Realised that I had missed out Verve Coffee at Kamakura as one places to visit in Kamakura. Not only was the coffee superb, I really enjoyed the ambience of the cafe. Most of the furnishings were wood based and the cafe felt rather comforting. I also enjoyed looking out of the bay windows at the shopfront. When it started to rain, it exuded a somewhat 'safe' feeling, like one was sheltered from the elements, in a warm, comfortable place. Here's a photo story on visiting Verve Coffee at Kamakura: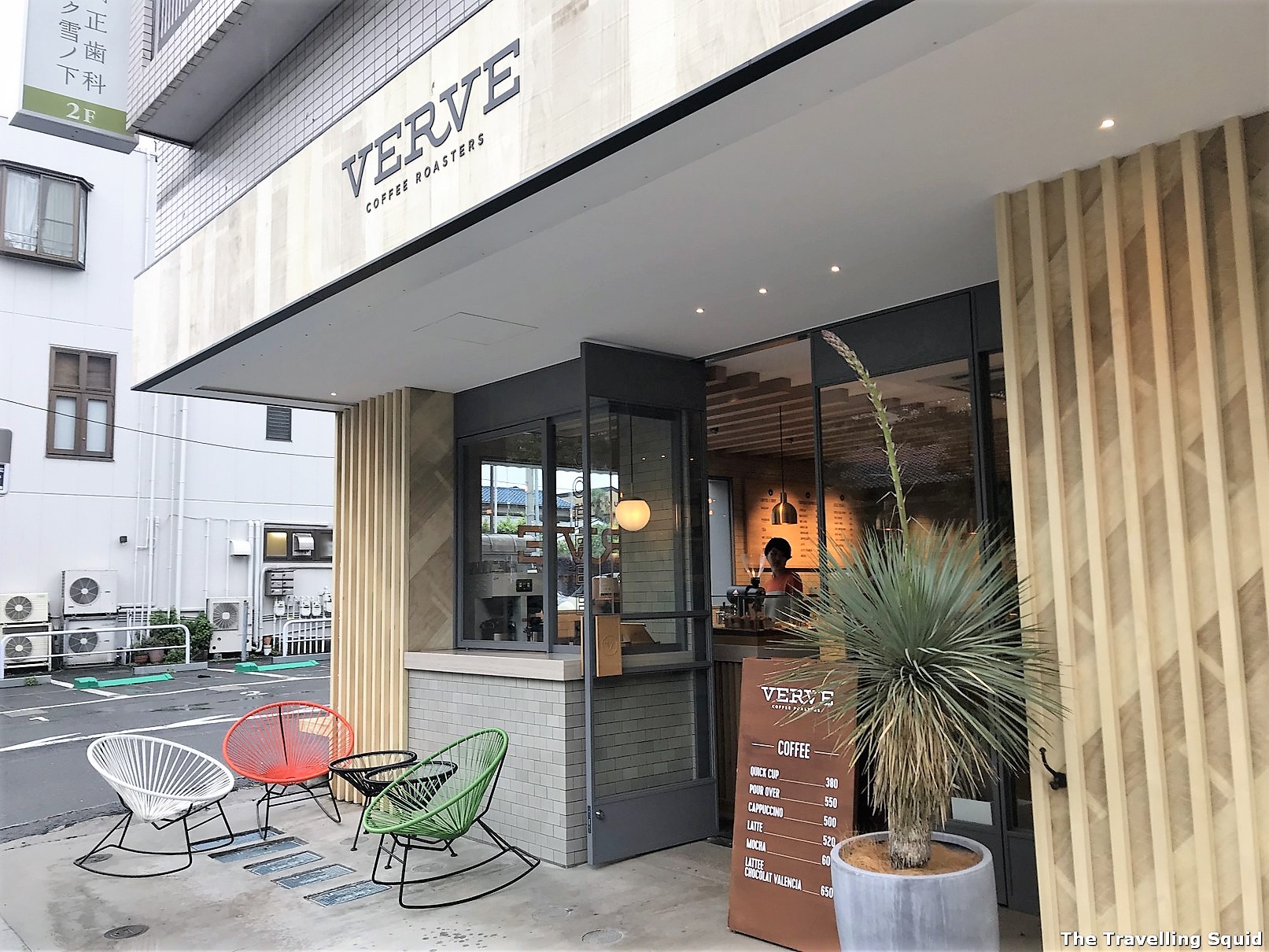 Background
Verve Coffee originated in Santa Cruz, California in the US. It is a strong proponent of the 'Farmlevel' concept, which is to support all parties involved in the coffee-making process. This includes, farmers, middlemen and baristas. For example, Verve tells coffee farmers how their work and skills are important, and are willing to pay more than the minimum fees stipulated by Fair Trade. There are three Verve Coffee branches in Japan – Omotesendo, Shinjuku and Kamakura.
Ambience
I loved the brown wood furnishings. The decor seems simple but hard work must have gone into making the interior as peaceful, calming and homely as possible.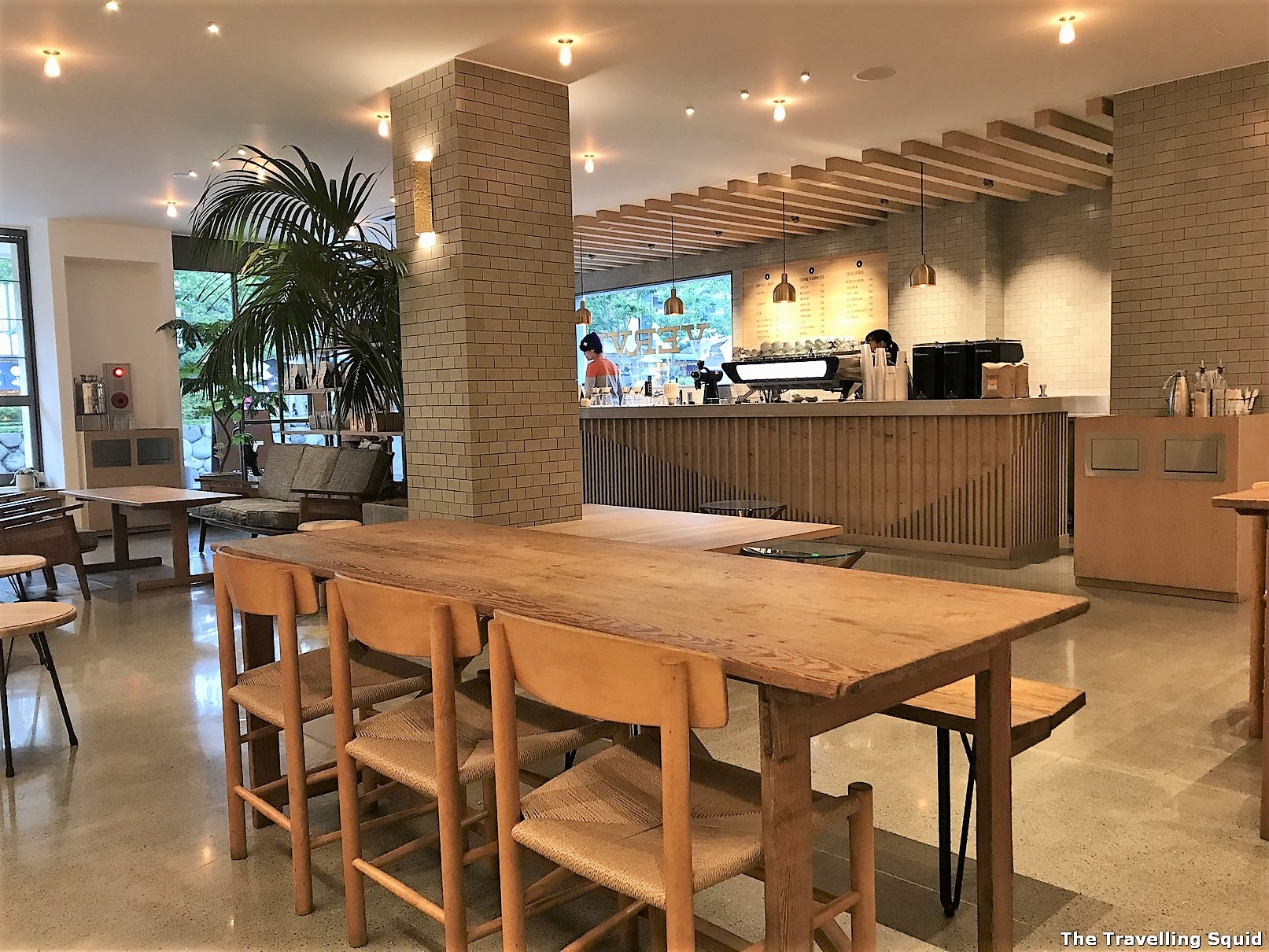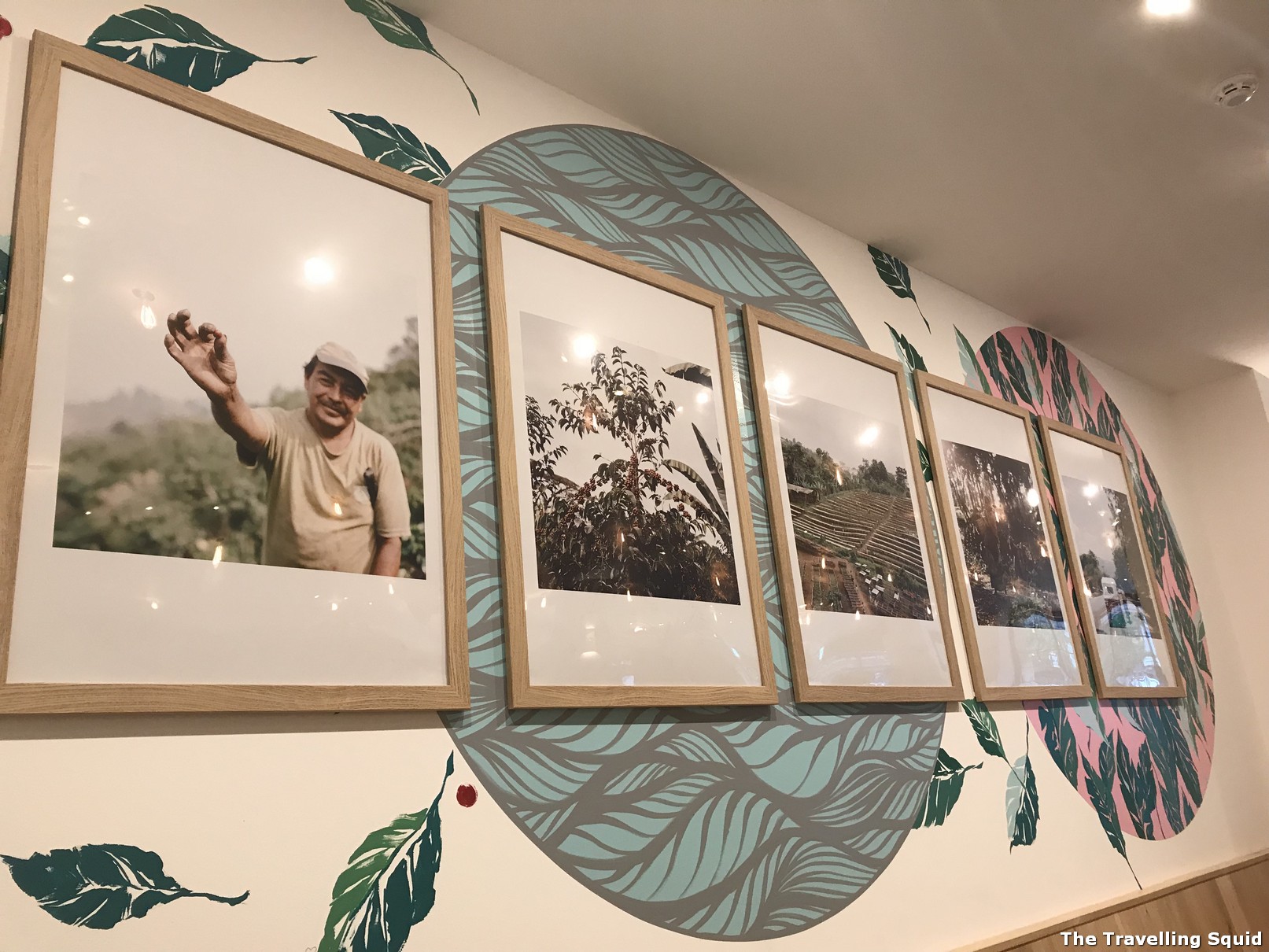 The Coffee
I ordered a long black, and S, a cortado (espresso mixed with an equal amount of warm milk). I really enjoyed the rich, full-bodied coffee with a hint of acidity. S also got an extra espresso shot, which was really good.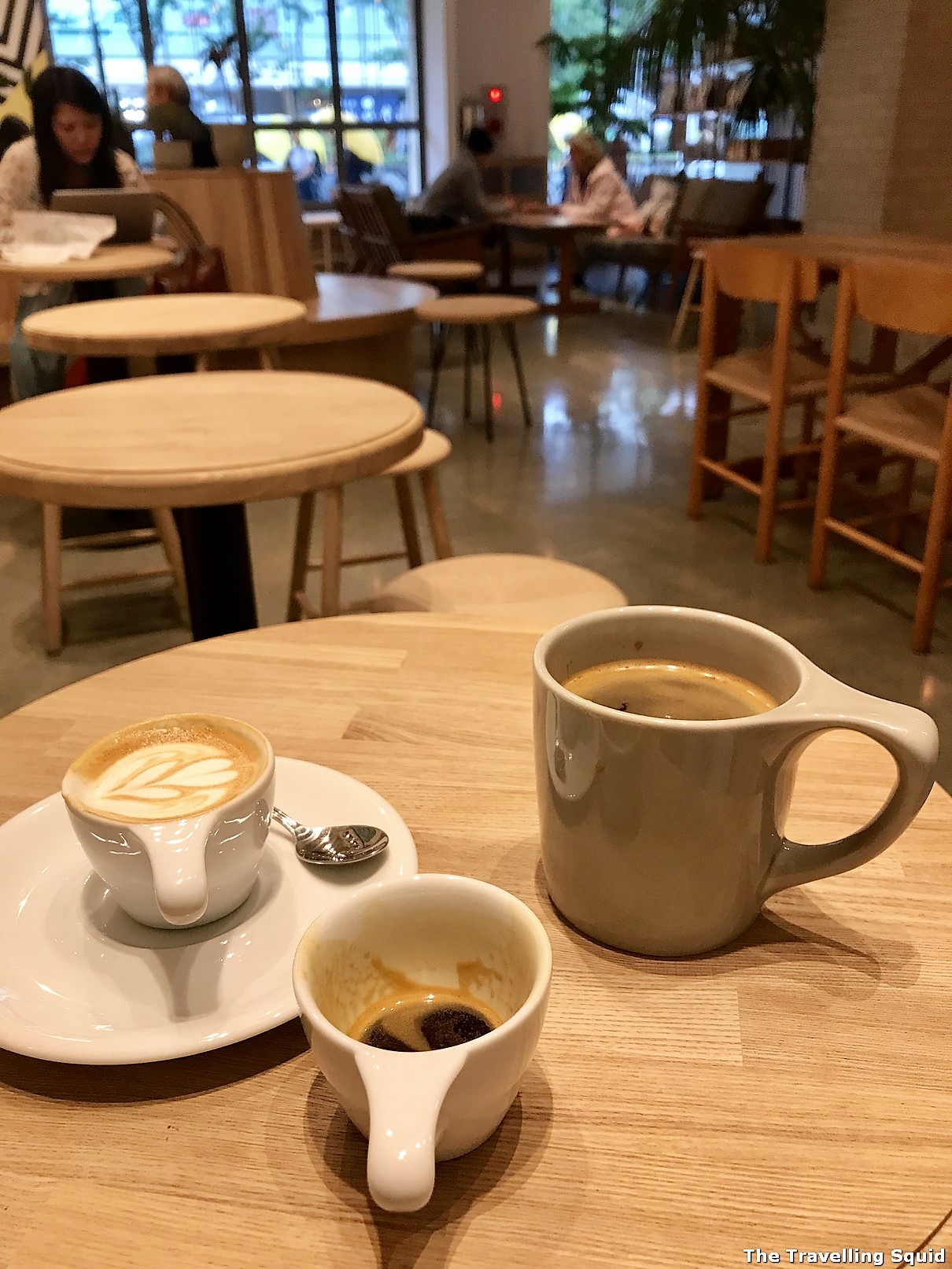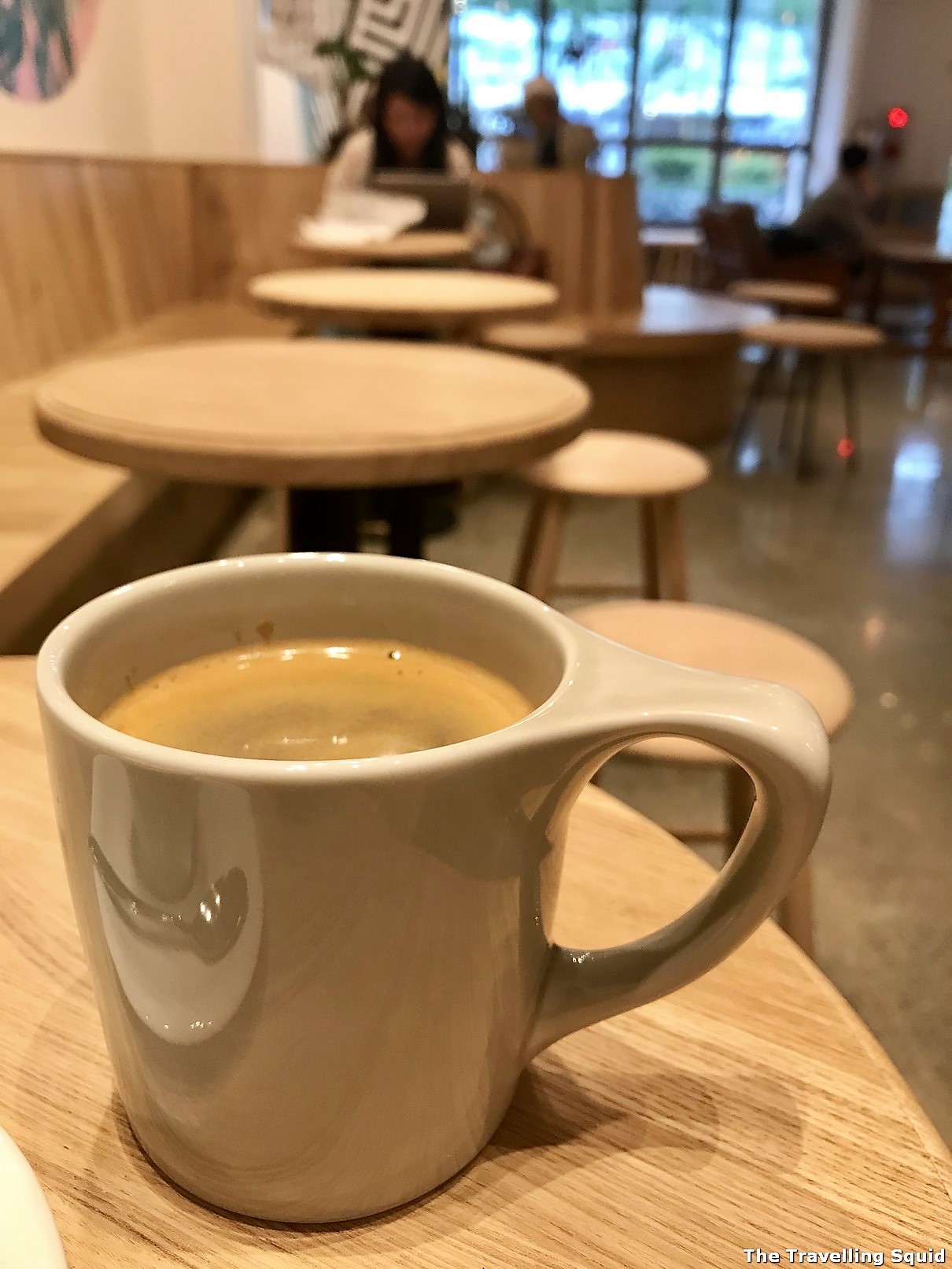 Beans on sale
You also have an option of buying coffee beans for a home-brew. There is also Ippudo Sencha on sale, which I thought was a little highly priced, based on the green tea houses I visited while in Uji. I suppose the plus is that Ippudo makes Japanese green tea friendly to foreigners. Its website is pretty informative too. A bag of blended coffee beans will cost you about ¥1,500/ SGD18.20/ USD13.50, while single origin beans cost about ¥2,000 / SGD24.20 / USD17.90 for a 200g bag. In comparison, a can of Ipuddo sencha ranged from ¥4,000 to ¥1,800 / USD36 – USD16.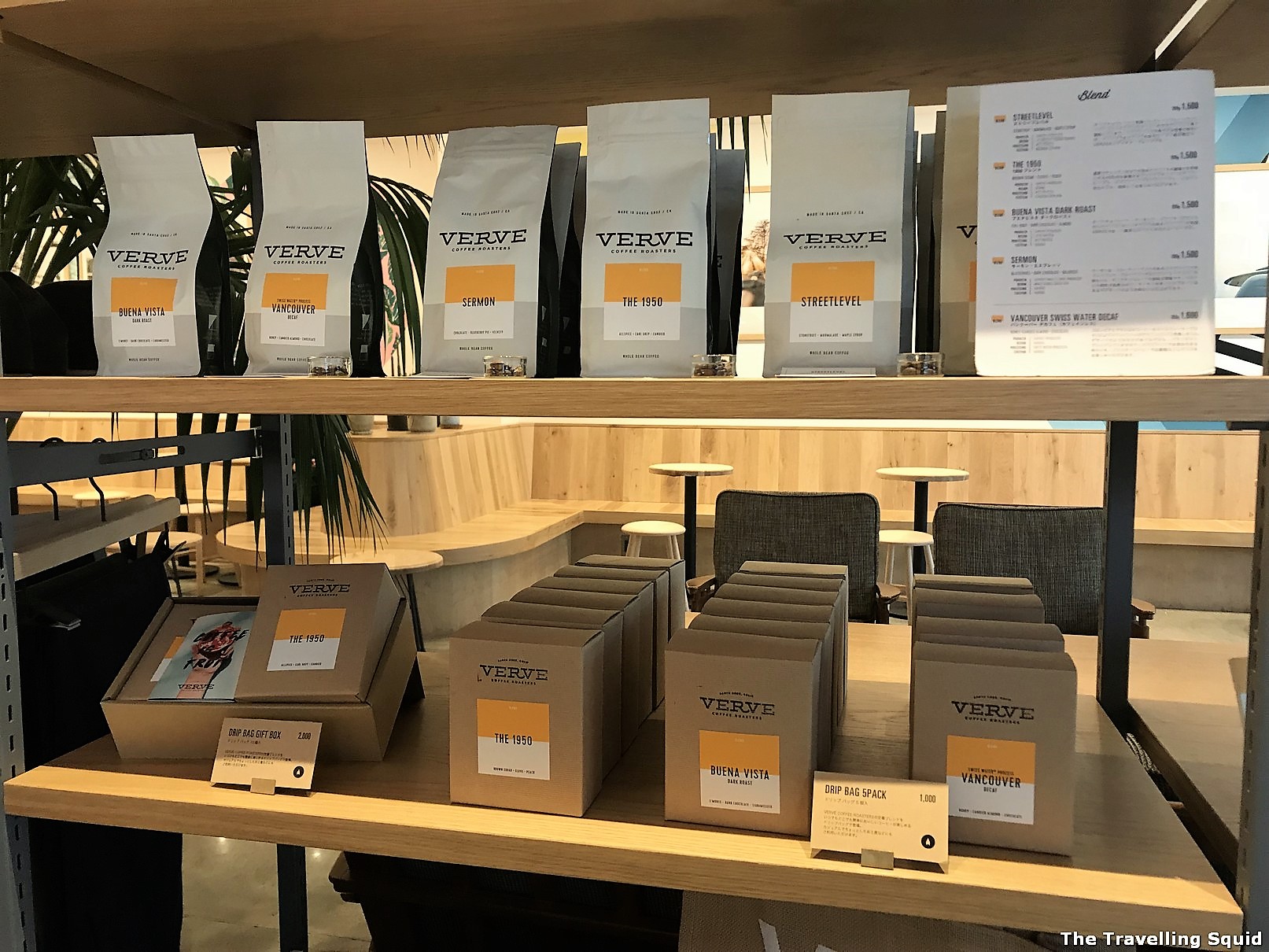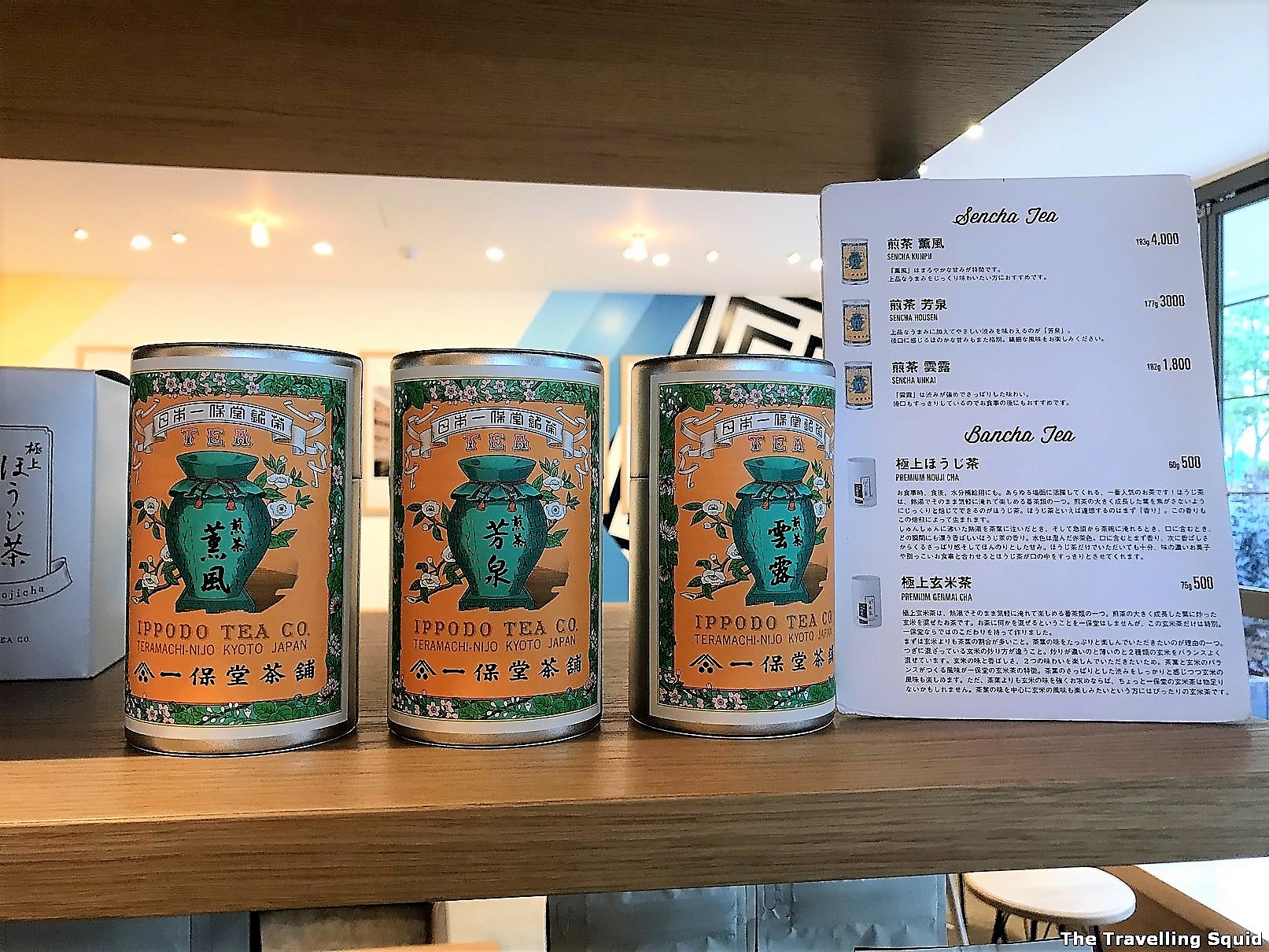 The Travelling Squid's Take
I really enjoyed the ambience of Verve Coffee in Kamakura. It felt like a great place to sip a  coffee and read a book. The coffee was also great, which makes this a must-visit if you're passing by the area while in Kamakura. The one thing I liked about Kamakura was that the shops were not packed with people, and that gave me plenty of breathing space. It was an afternoon to remember.
***
Verve Coffee at Kamakura
Address: 1 Chome-10-8 Yukinoshita, Kamakura, Kanagawa Prefecture 248-0005, Japan
Tel: +81 0467-84-8851
Opening hours: 9am – 7pm daily