Review: Having Pu Er tea at the Qiao Bing Shan Fang tea house in Shanghai (敲冰山房)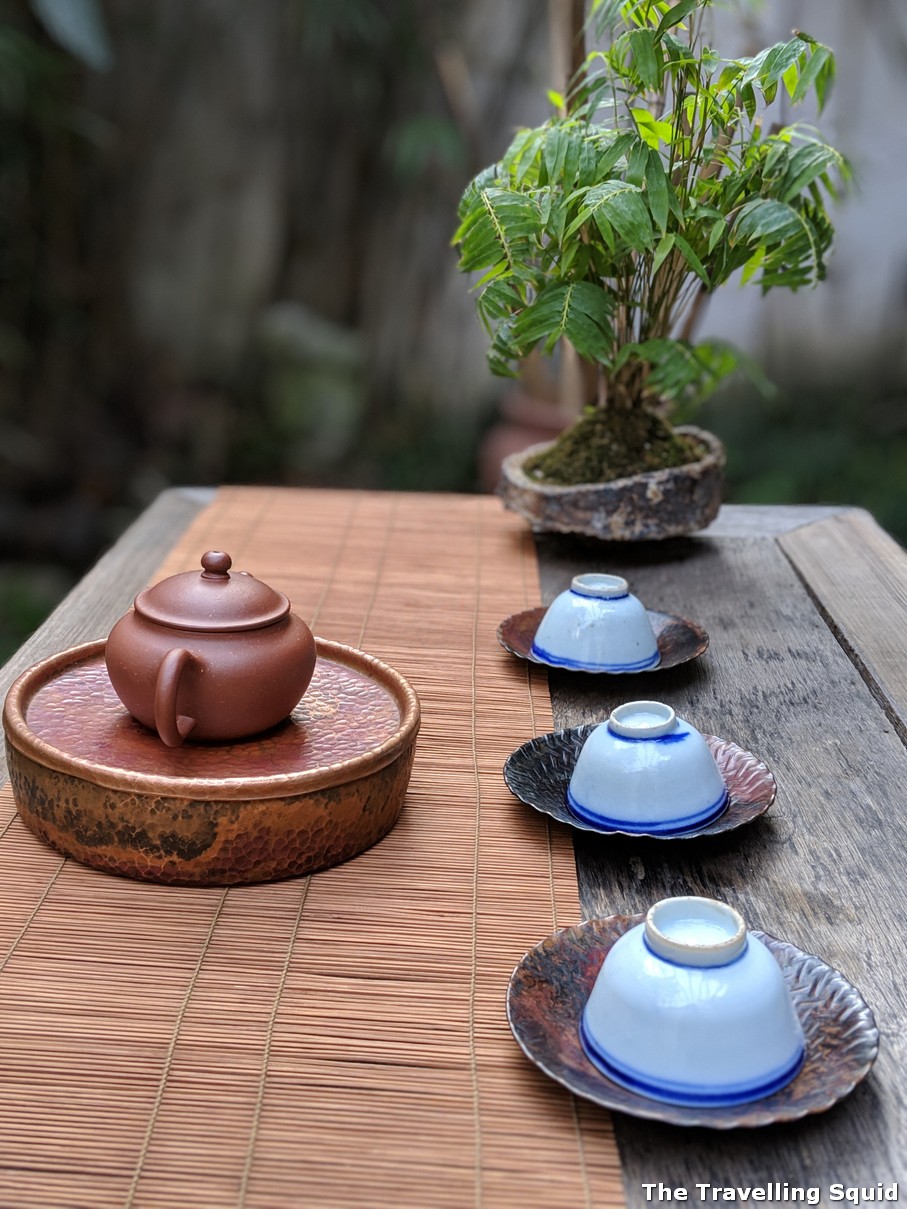 I'm no expert on Chinese tea and I wanted to use my recent trip to Shanghai to learn more. Of all the types of Chinese tea, my preference is Pu Er, which is a fermented black tea from the Yunnan province in China. We thought a good way to learn about brewing Pu Er would be to do so at a tea house. S learnt about the Qiao Bing Shan Fang tea house in Shanghai after doing some research. The tea house was well rated on Chinese food review app Dian Ping and we decided to pay it a visit. I'm not sure about the meaning behind Qiao Bing Shan Fang's Chinese name (敲冰山房), but it literally means knocking on ice to reveal a room in the hills. Quite poetic in my opinion.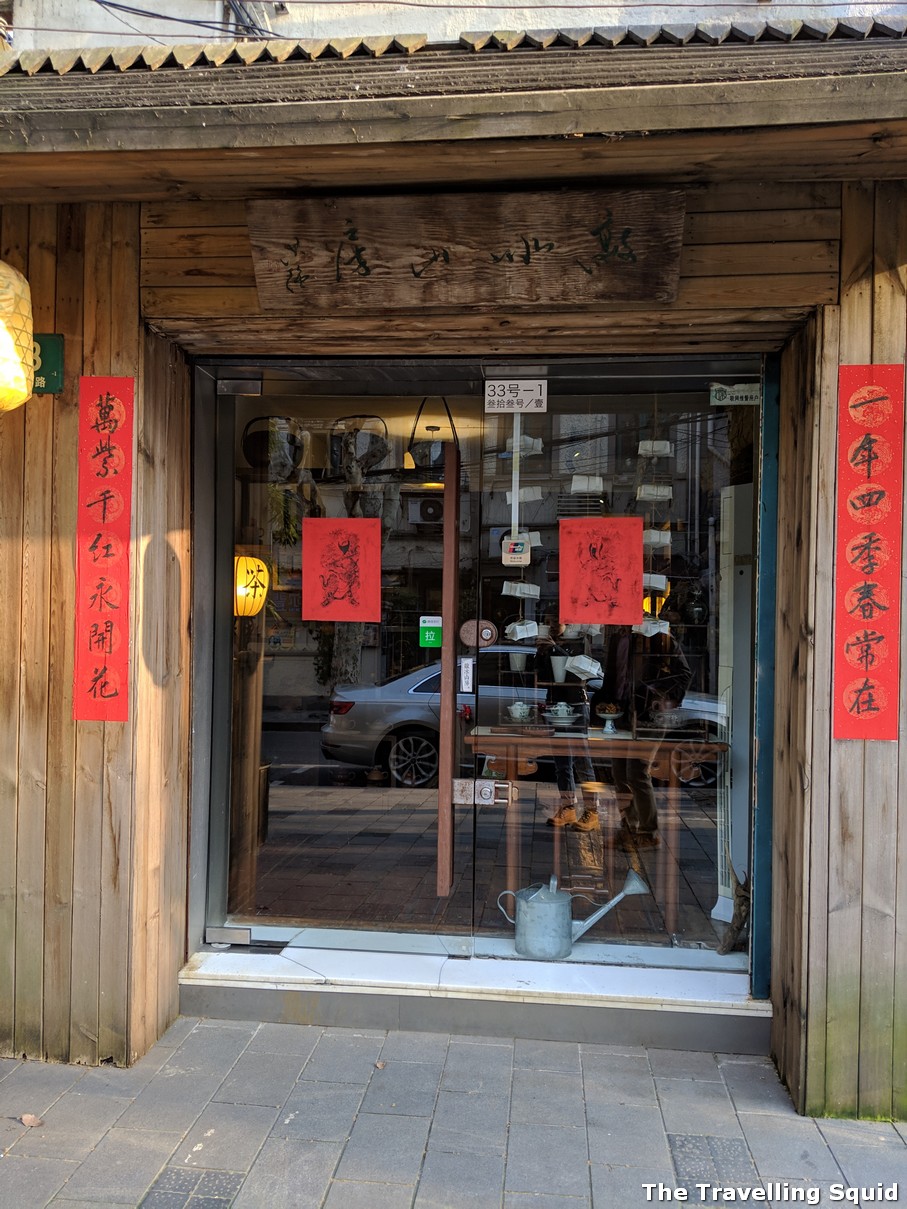 Qiao Bing Shan Fang is located about 30 minutes away from the French Concession. The walk from the subway station to the tea house was pleasant – there were several bars and cafes in the area. Qiao Bing Shan Fang wasn't crowded when we arrived. There was a little garden in the backyard and we decided to have tea there. The temperature was about 12 degrees and coming from 34 degree weather in Singapore, sitting outdoors was the natural choice.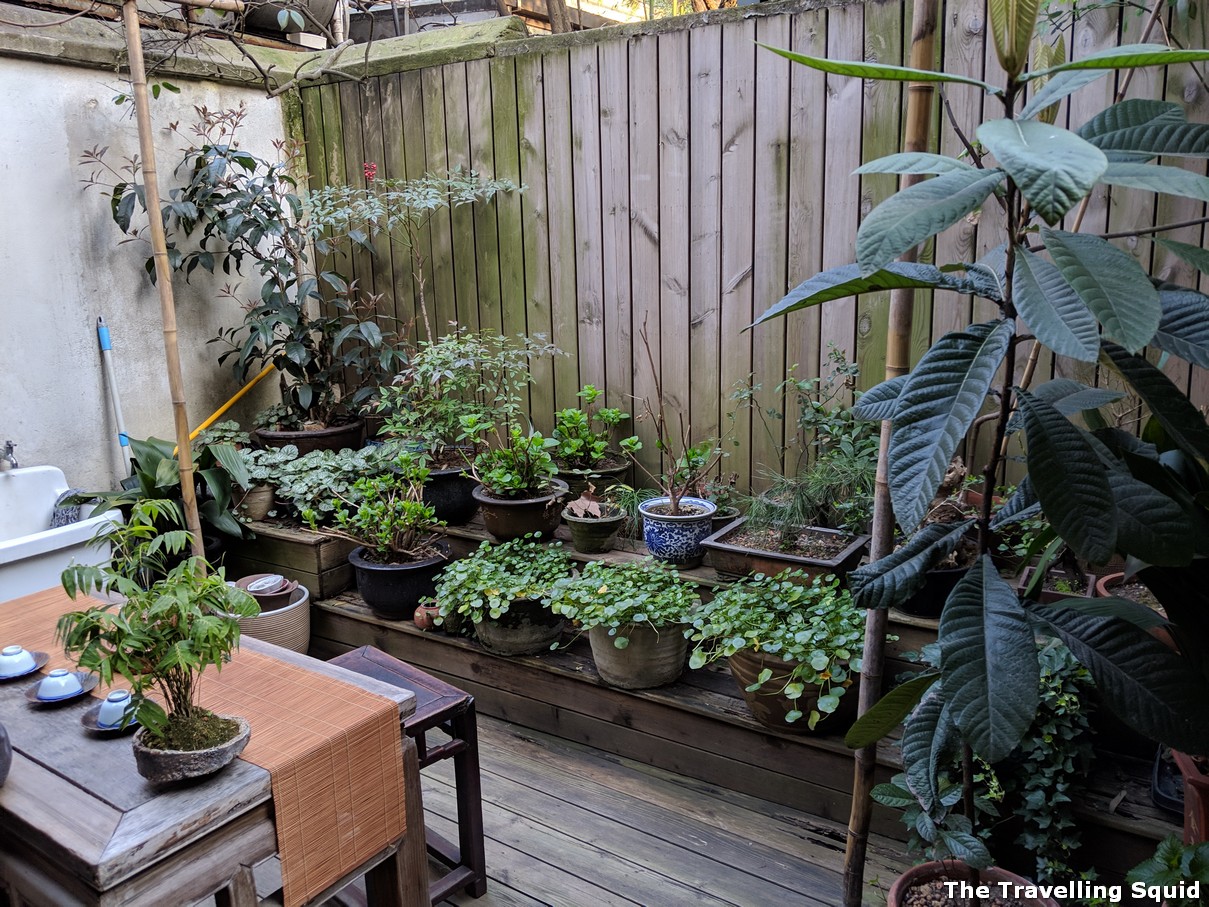 I found the garden to be quite interesting. There were several pots of bonsai plants arranged neatly side by side. But near the entrance of the garden, a lone pot was given the freedom to express itself, and the branches were growing in all sorts of directions.
The Price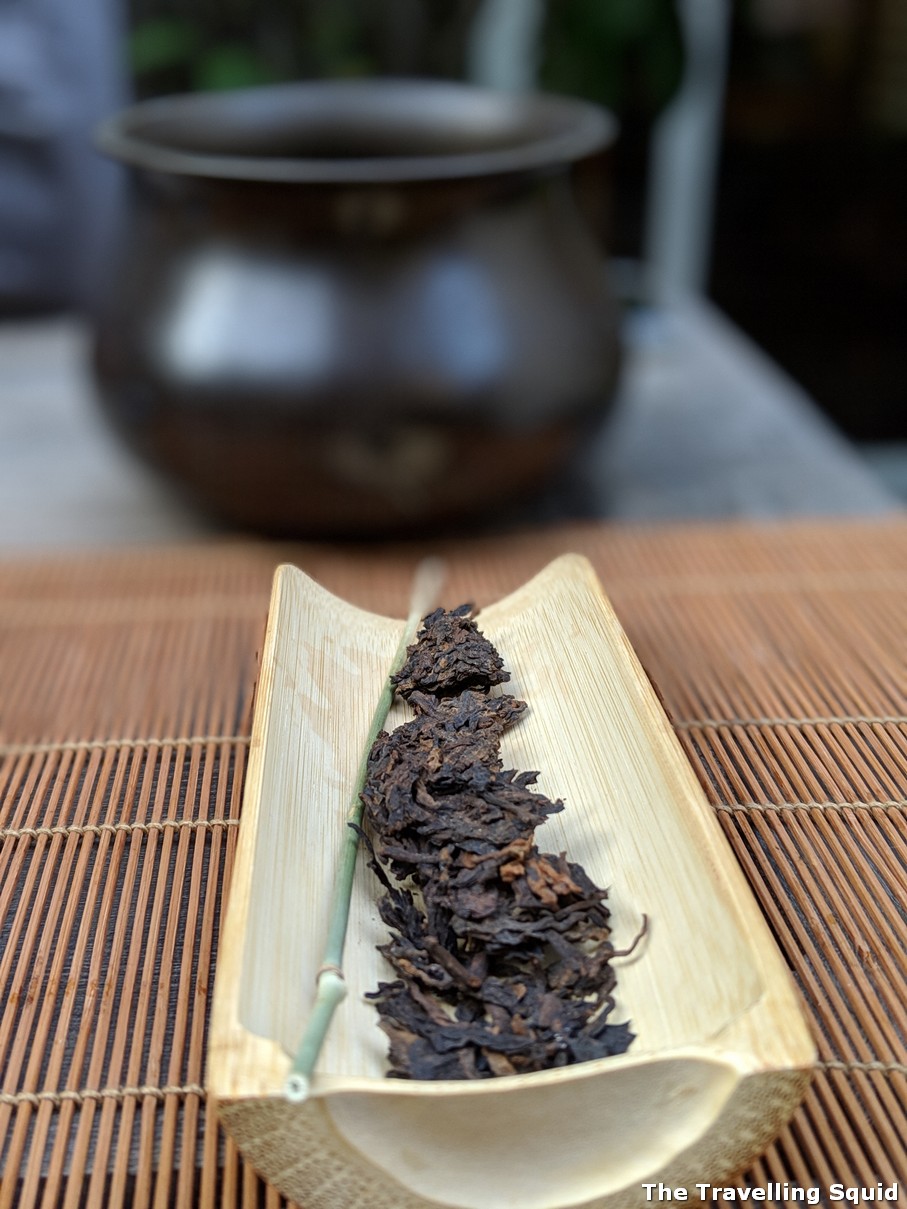 I visited the Lao She tea house (老舍茶馆) in Beijing later on, and realised that the price of tea can vary drastically. I learnt that it is always important to establish the price of tea before sitting down. For Qiao Bing Shan Fang, the price of tea was RMB50 per person for a Pu Er tea younger than five years old, and RMB100 for a Pu Er tea older than five years. Compared to the Lao She teahouse, this was a very reasonable price. We decided to try the Pu Er tea which was older than five years.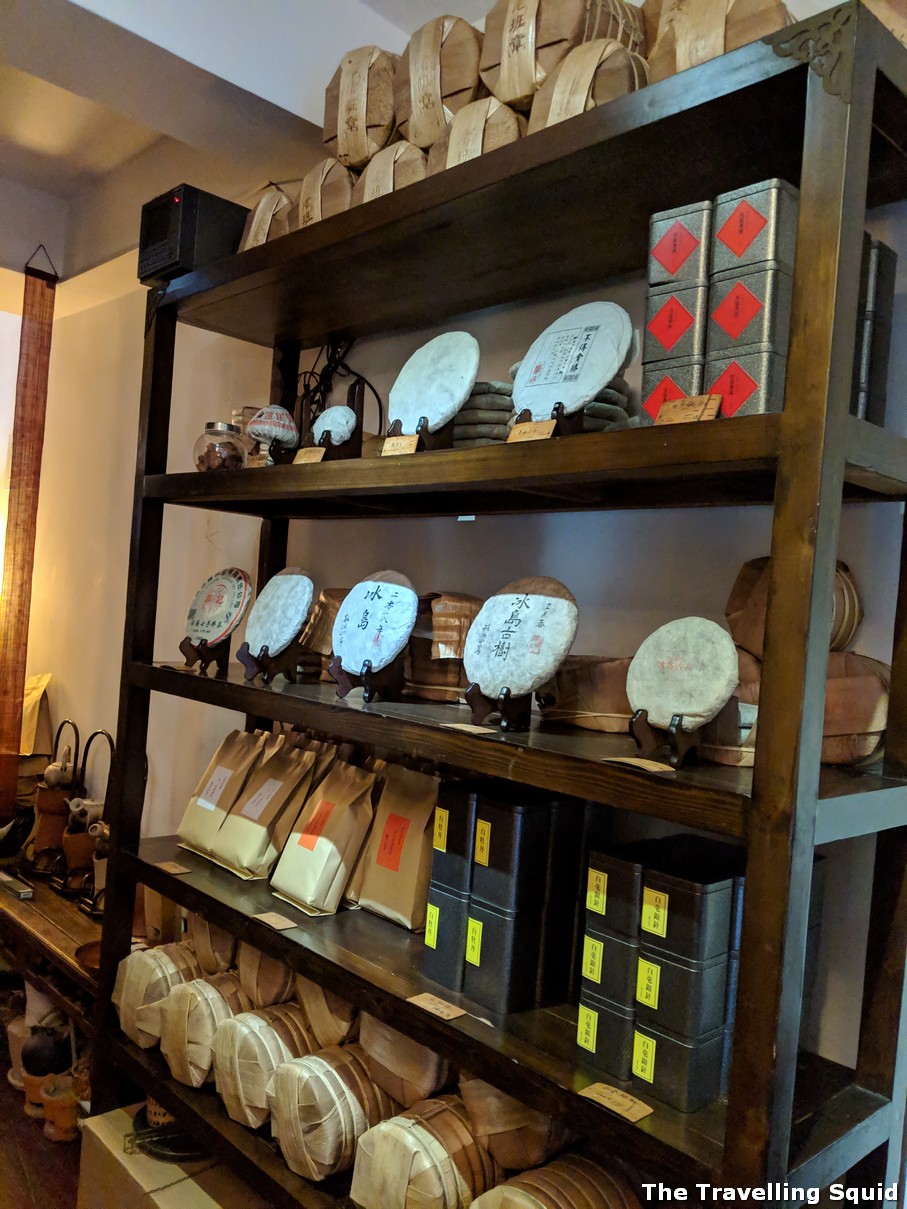 The staff asked if we would like her to demonstrate how to brew the tea in a clay teapot at the start. I concluded that she was very helpful. This is especially when I compare this experience to my Beijing tea house experience, where the server simply poured the leaves from a sachet into a tea-cup, added some boiling water and told me to sip the tea anytime I wished to). (太草率了吧! I thought that it was a tad too sloppy.) In comparison, I found the staff at Qiao Bing Shan Fang to be attentive and helpful.
The Tea Brewing Process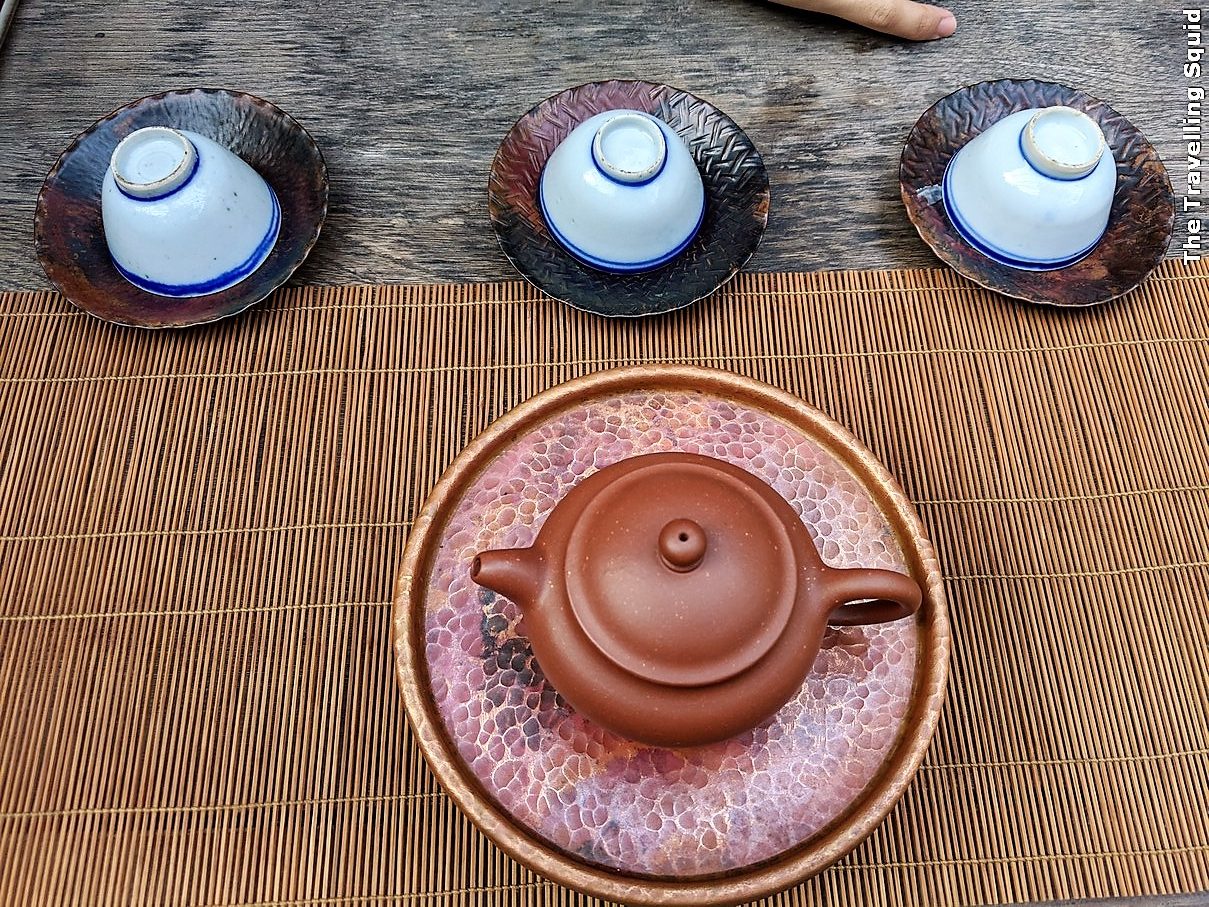 Step 1: Warming the clay teapot and teacups
The staff first used hot water to warm the brown clay teapot (紫砂壶) (the inside and the outside). It's easy to warm the outside of the teapot as there is a tray where excess water can flow into.
Step 2: Washing the leaves
Next, the staff placed the tea leaves in the teapot and steeped it with boiling water. She poured away the first round of tea. I understand this is akin to washing the tea leaves, as some have been stored in warehouses for more than 10 years.
Step 3: First serving of tea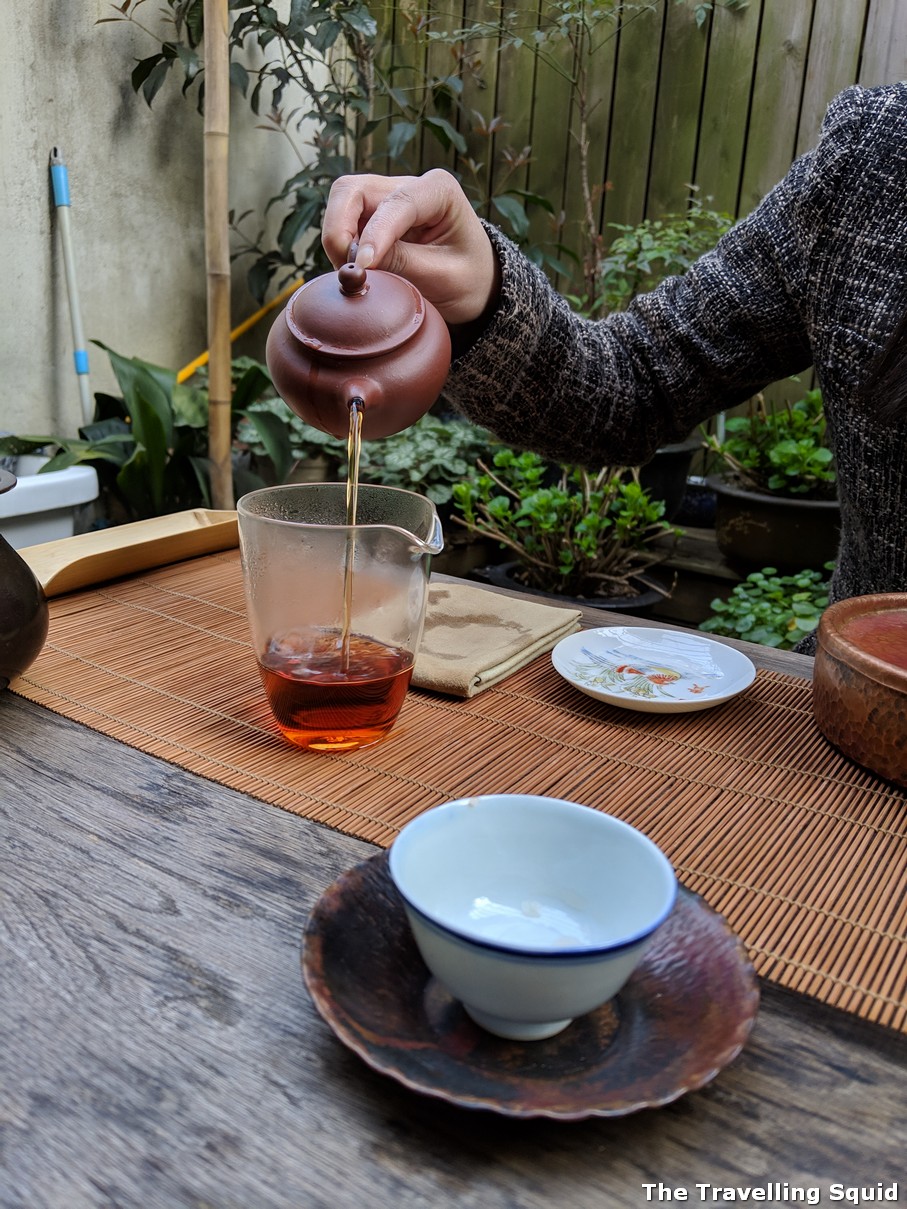 Next, the staff poured hot water into the teapot again. After waiting for less than 15 seconds, she poured out the tea into a glass cup, which is known as a 茶海 (a common cup used to pour tea into the smaller tea cups)。
The first mouth of tea was fragrant, light and refreshing. It was quite comforting especially in 12 degree weather. I found the reddish-brown colour quite lovely.
Step 4: Second serving and the process repeats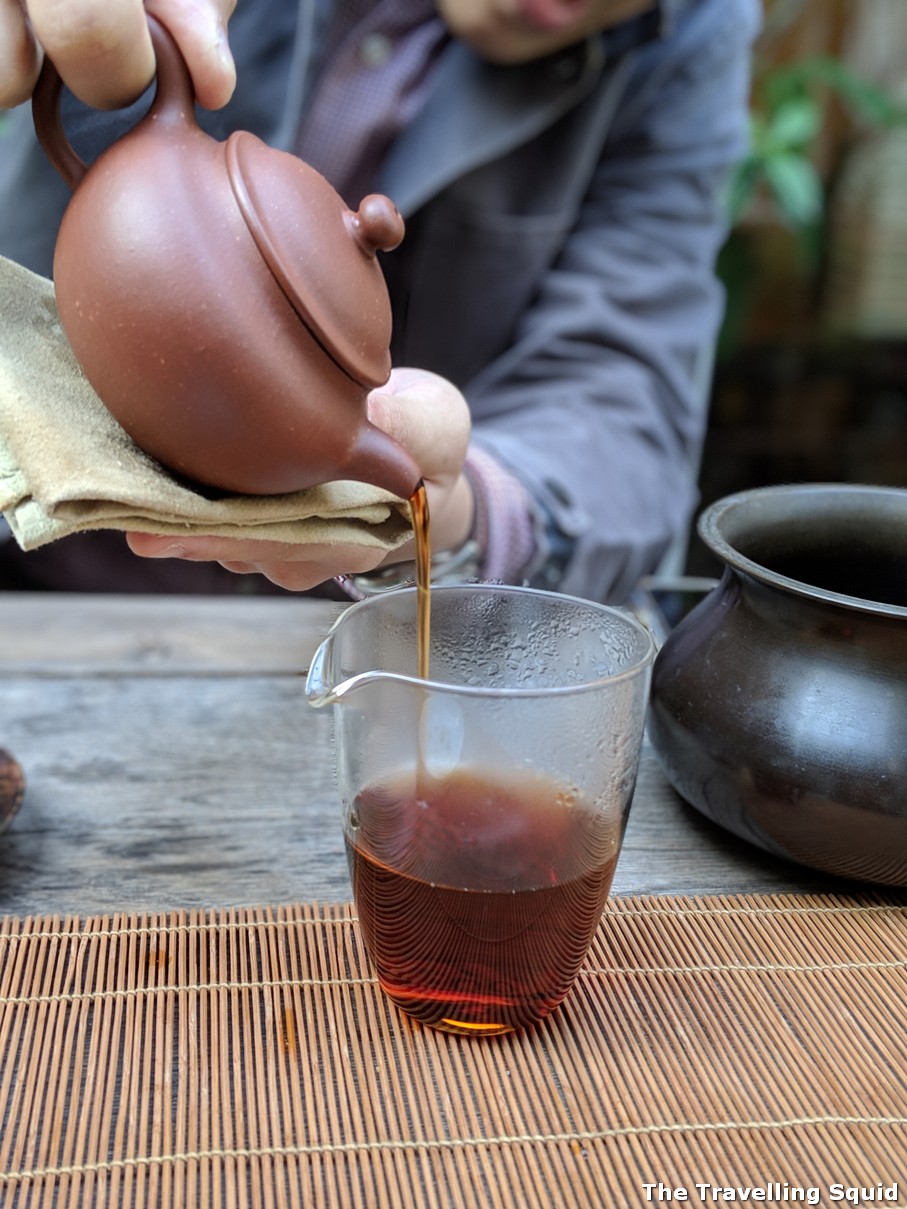 The second cup had more body, was darker and I could taste slight fermented notes. It was not astringent, even after multiple brews.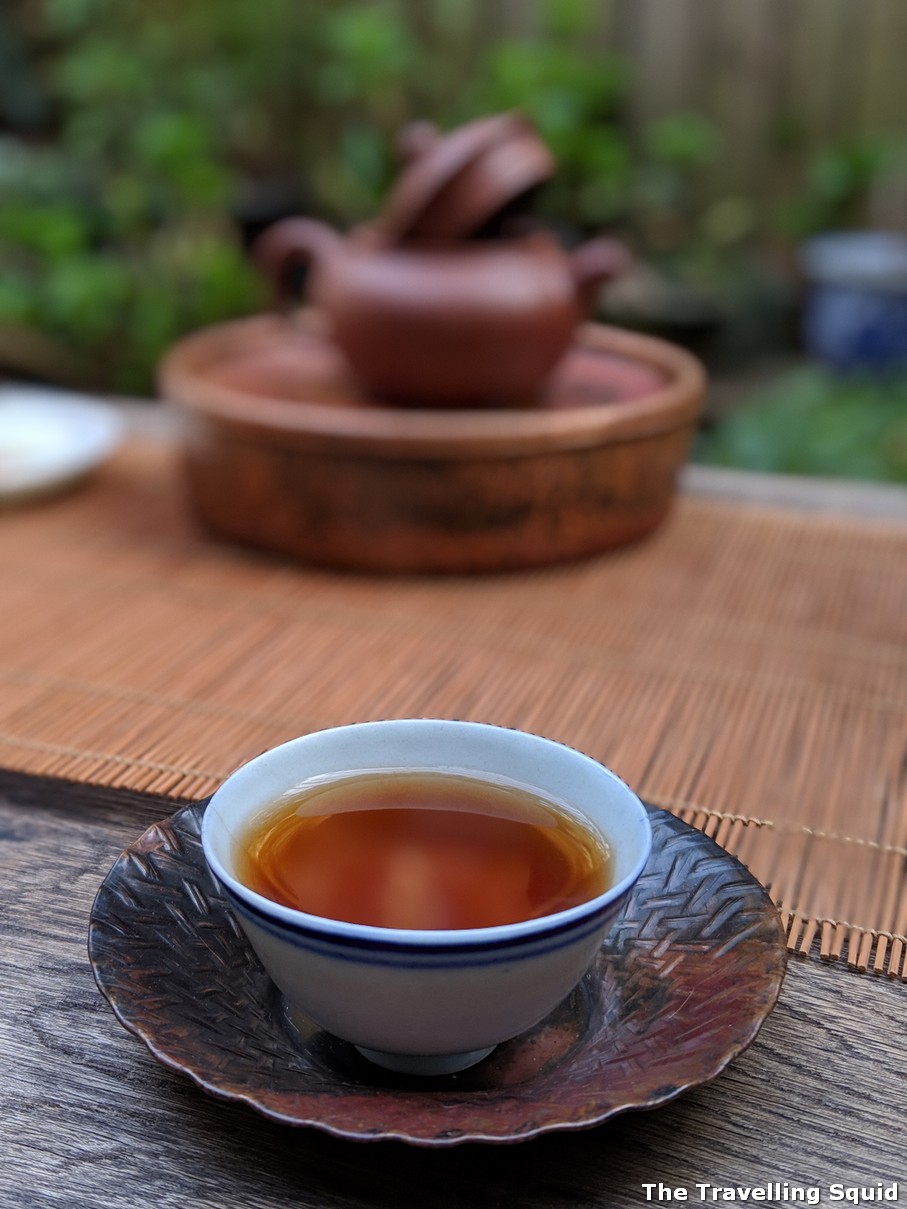 The third and fourth cup were probably the best. The tea had turned a darker brown and had a stronger body. The fermented taste was stronger too, and there was a stronger fragrance which permeated the tea.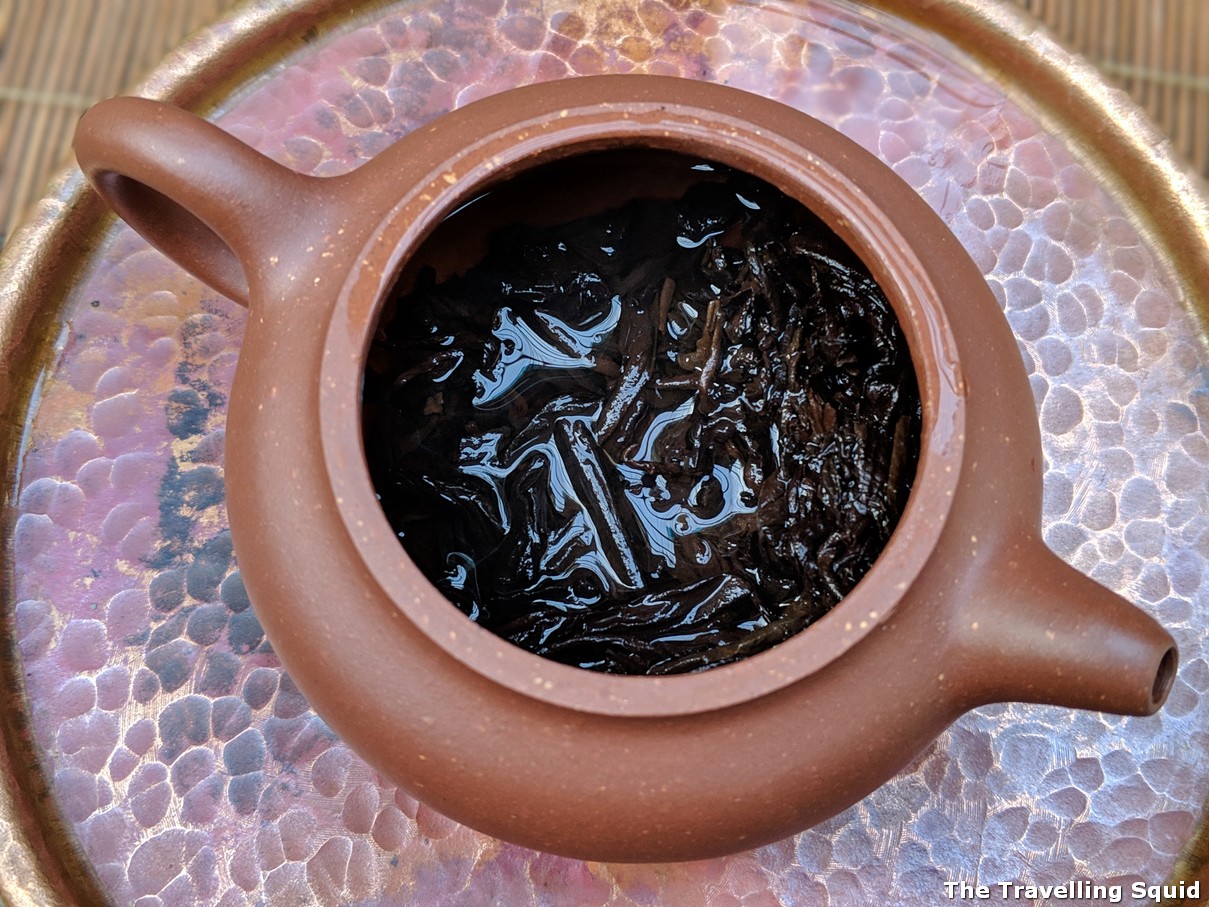 We drank about two large kettles full of water, which was about 10 cups of tea. Just in case you're wondering, there is a washroom if required and it considerately offers toilet paper too.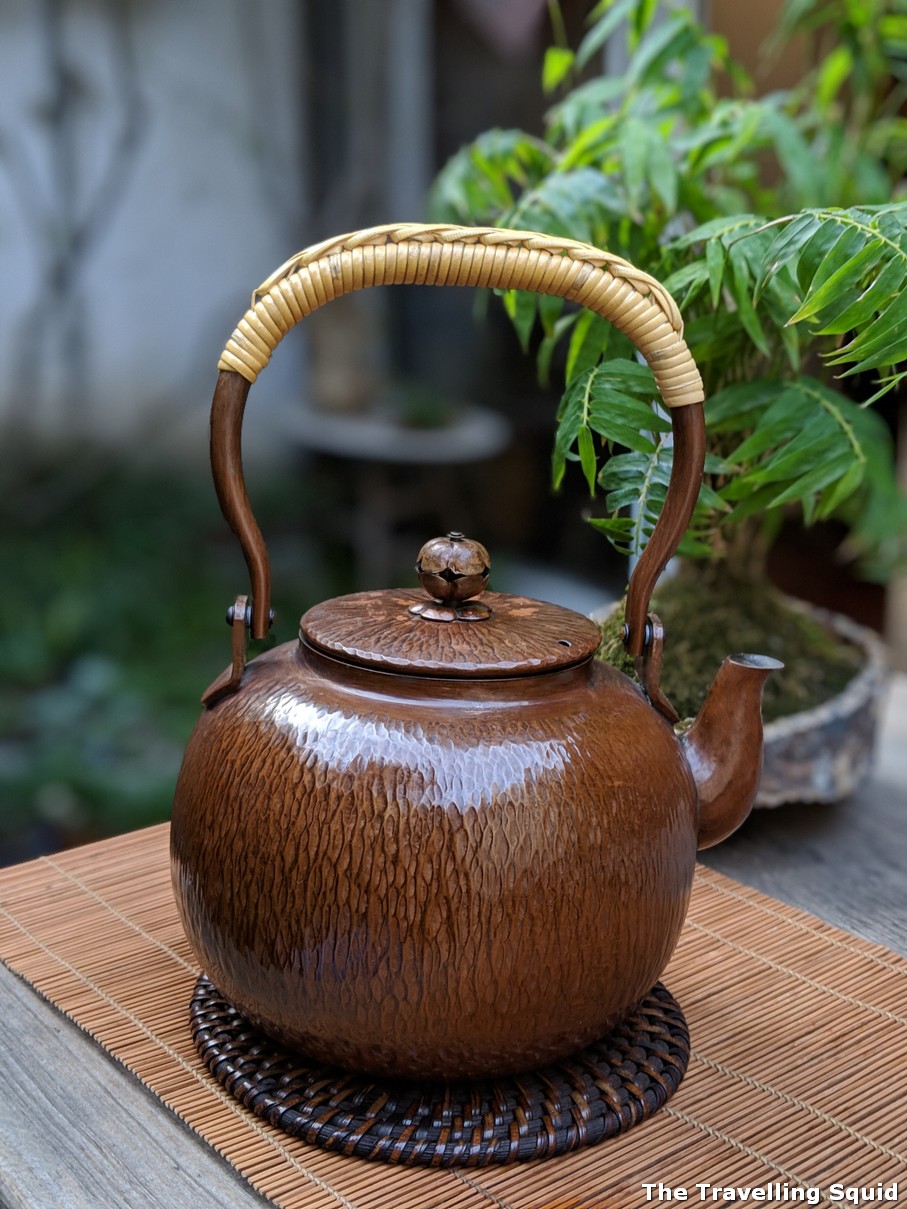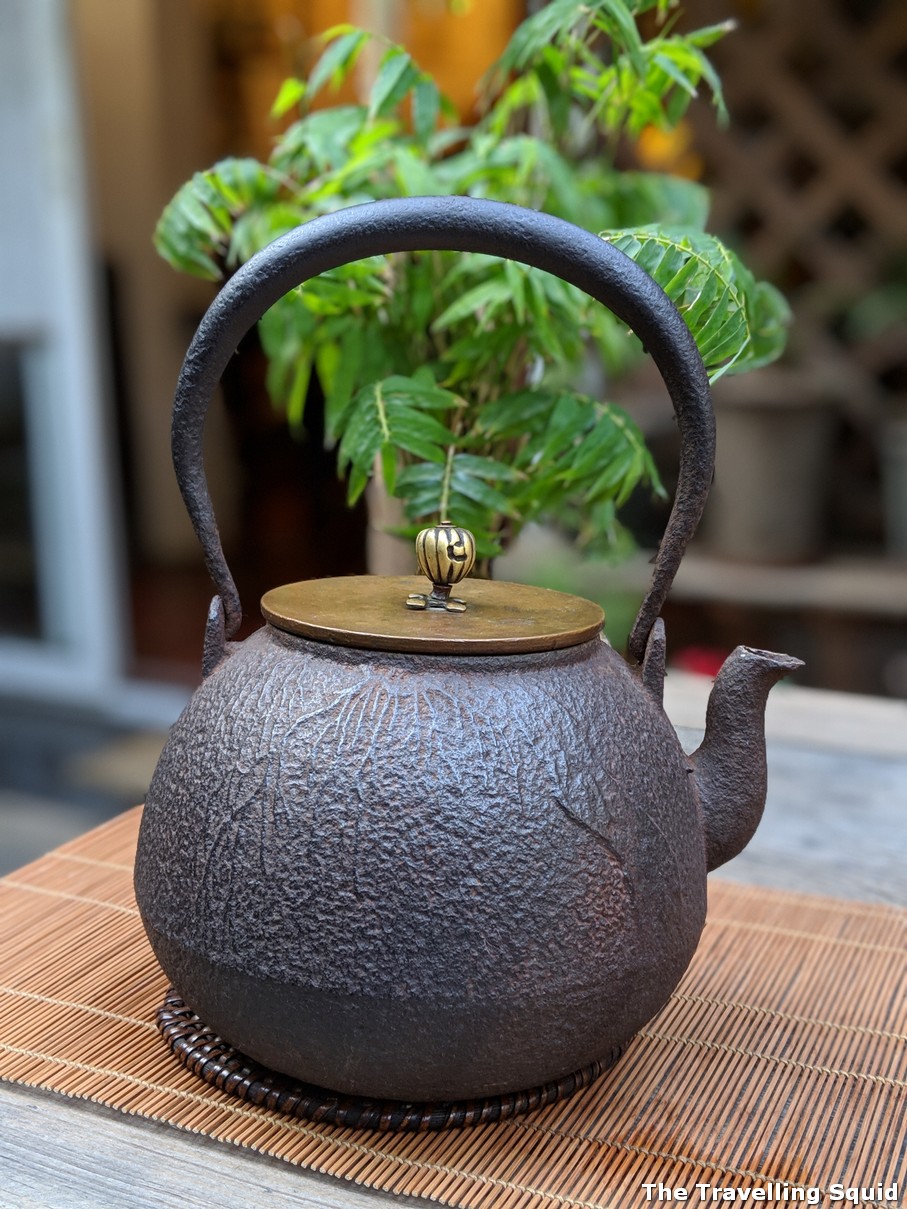 If you're thinking of purchasing tea home for brewing on your own, I would recommend that you to do so from a shop at Tianshan Tea City (天山茶城). The teas were affordably priced and I would definitely return. I learnt that tea houses are good for trying out different teas, while having a conversation or meeting up with friends. But if you're looking to purchase tea for your own use, tea emporiums are better suited for that purpose. The tea you purchase tends to be of better quality, at a more affordable price. More on this to come in a separate post.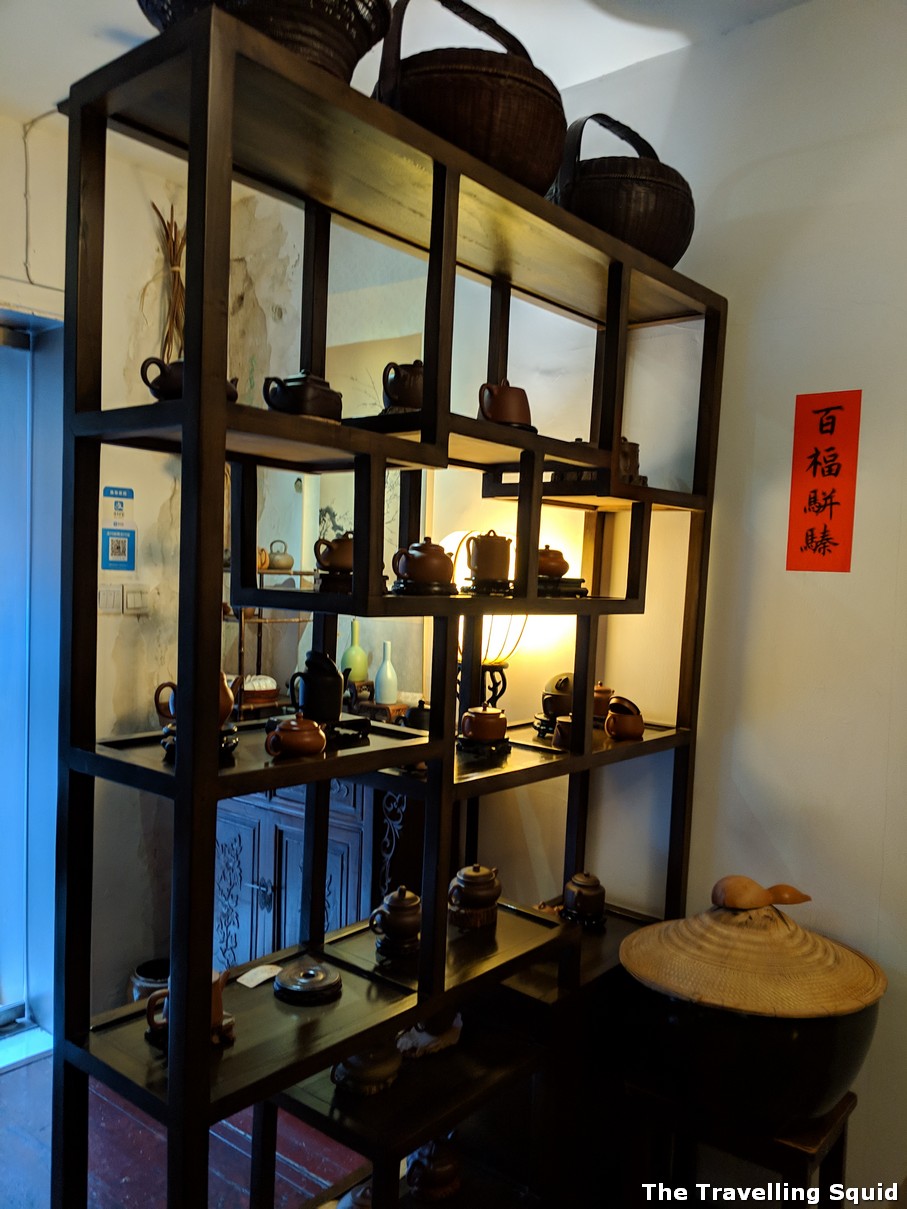 The Travelling Squid's Take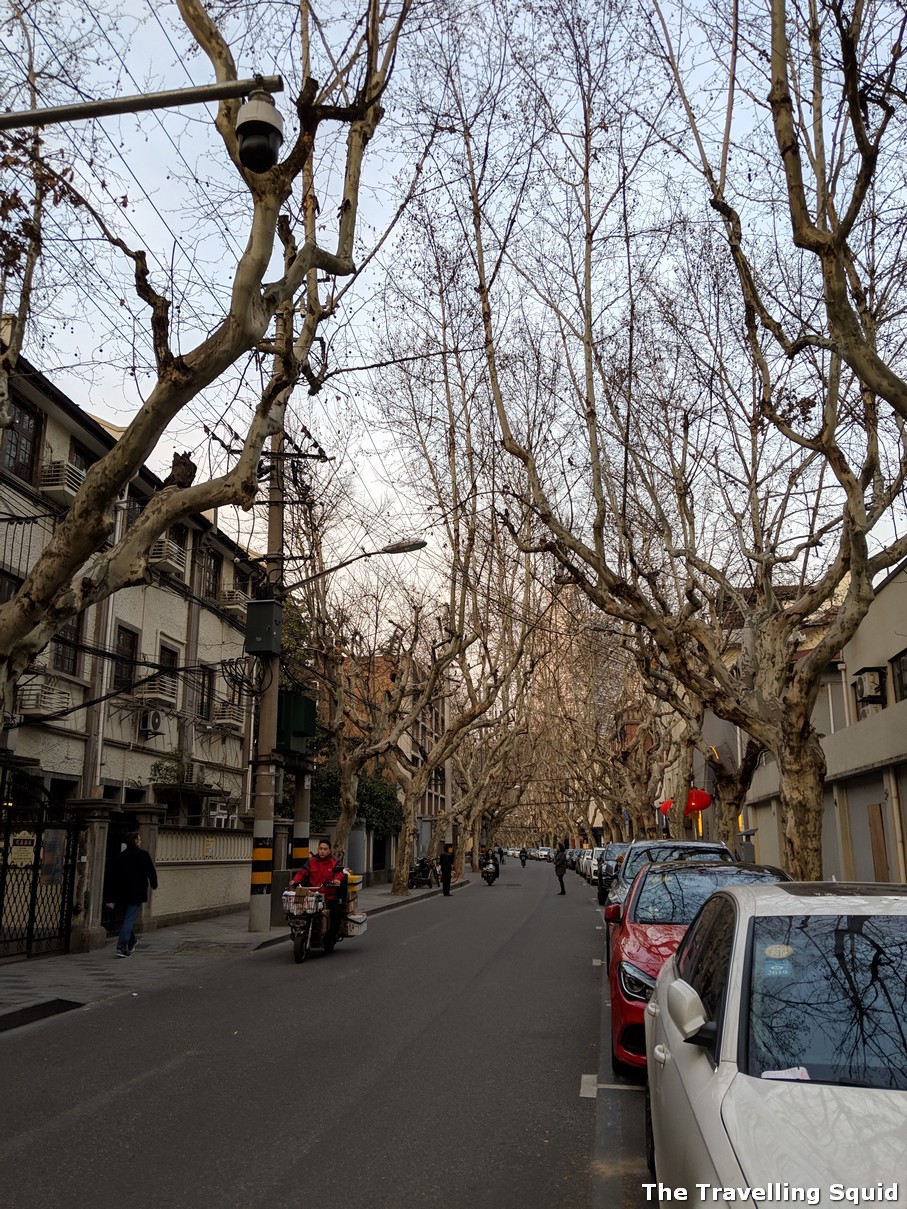 As shared earlier, the service and quality of tea served at Qiao Bing Shan Fang is as good as it gets, for the given price. To me, Qiao Bing Shan Fang is good if you would like to learn more about Chinese teas. They have a variety of teas including Long Jing (which is popular among the people in Shanghai), and other teas such as oolong and white teas. I believe they cater to the younger crowd and this is helpful as you get to ask the staff questions about tea without feeling too awkward about it.
Do take a walk in the neighbourhood too when you're done – there's a calm, chill vibe to be enjoyed after a good pot of tea.
***
Qiao Bing Shan Fang (敲冰山房)
Address: 33 Shaoxing Lu,(near Shaanxi Nan Lu)
绍兴路33号, 近陕西南路
Phone number:+86 021-6474-1369