Recommended: Buying Chinese tea from Tianshan Tea City in Shanghai (Shop 1057)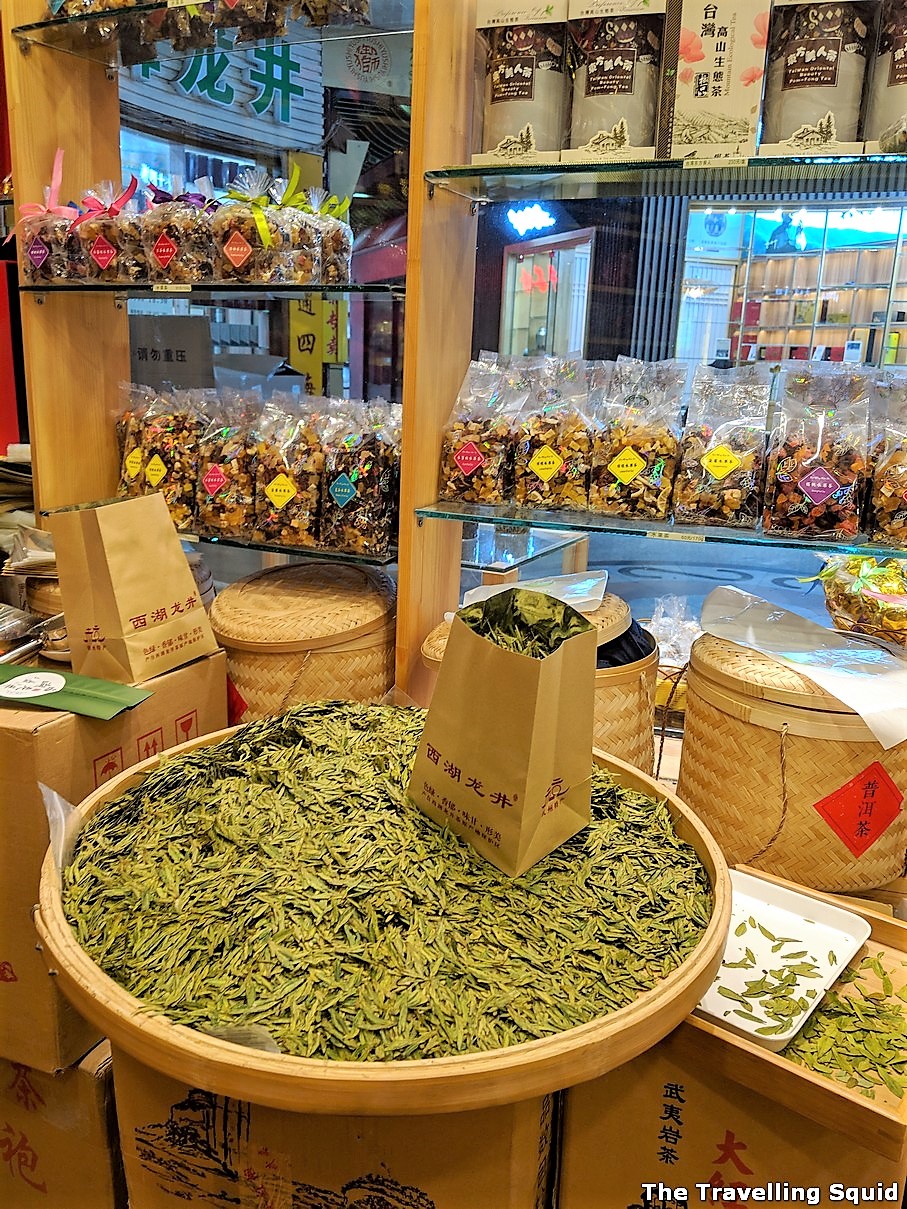 If you're looking to buy Chinese tea in Shanghai, I recommend that you do so from Tianshan Tea City (Shop 1057). I found the teas to be of good value and the service, excellent. I am a tea novice and I was glad that the staff were very welcoming. What's also useful is that you get to sample the teas before making a purchase. This makes a lot of sense especially if you're going to purchase a substantial amount of tea. I spent about SGD100/ USD89 when I was there. Here's more on buying Chinese tea from Tianshan Tea City in Shanghai (Shop 1057).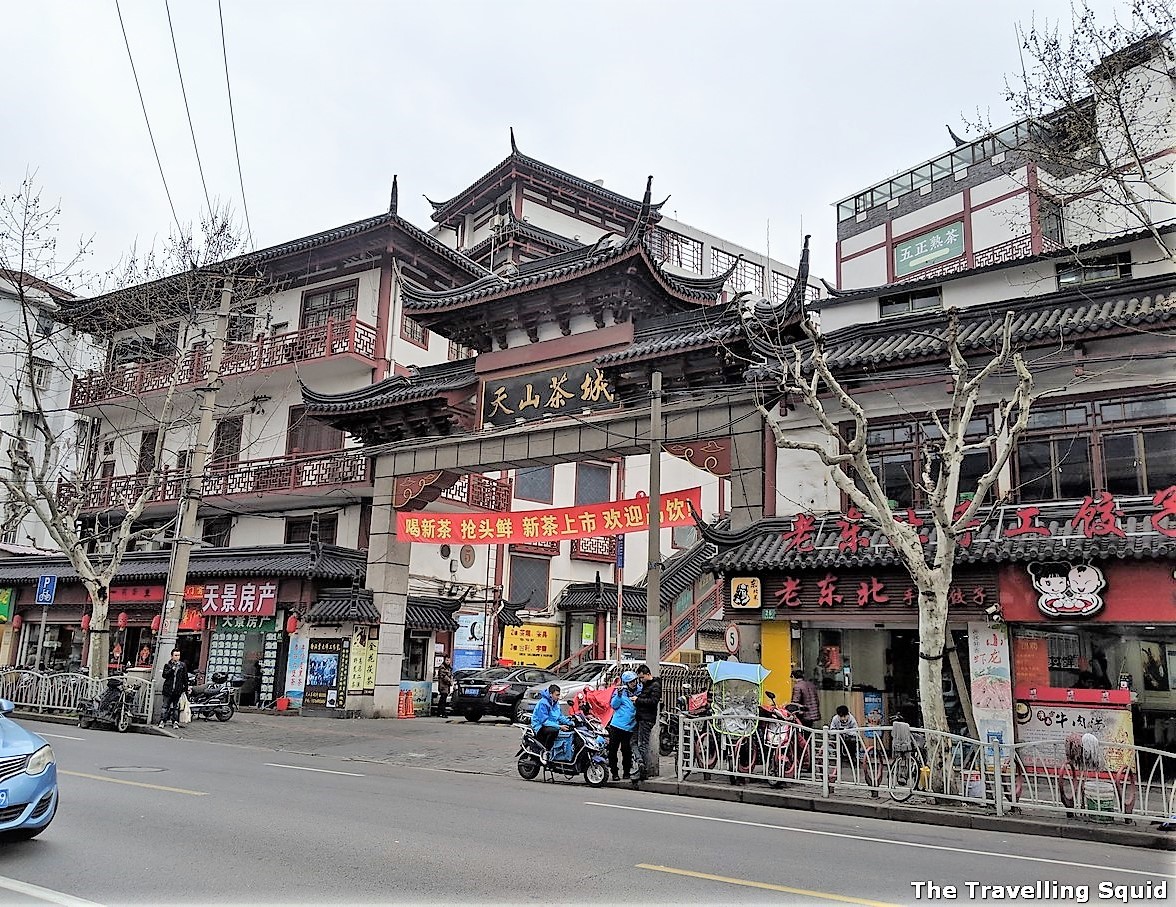 How I learnt about Shop 1057 in Tianshan Tea City, Shanghai
I did some research on tea emporiums in Shanghai, as I was eager to purchase some Pu Er to have in Singapore. Previously, I went through a Japanese tea phase, after visiting a Japanese tea town near Kyoto, called Uji.  I was looking to try well-known Chinese teas, especially pu er, as it was a tea I had while growing up. I read that the Tianshan Tea City (天山茶城) was a well-frequented tea emporium and decided to head there.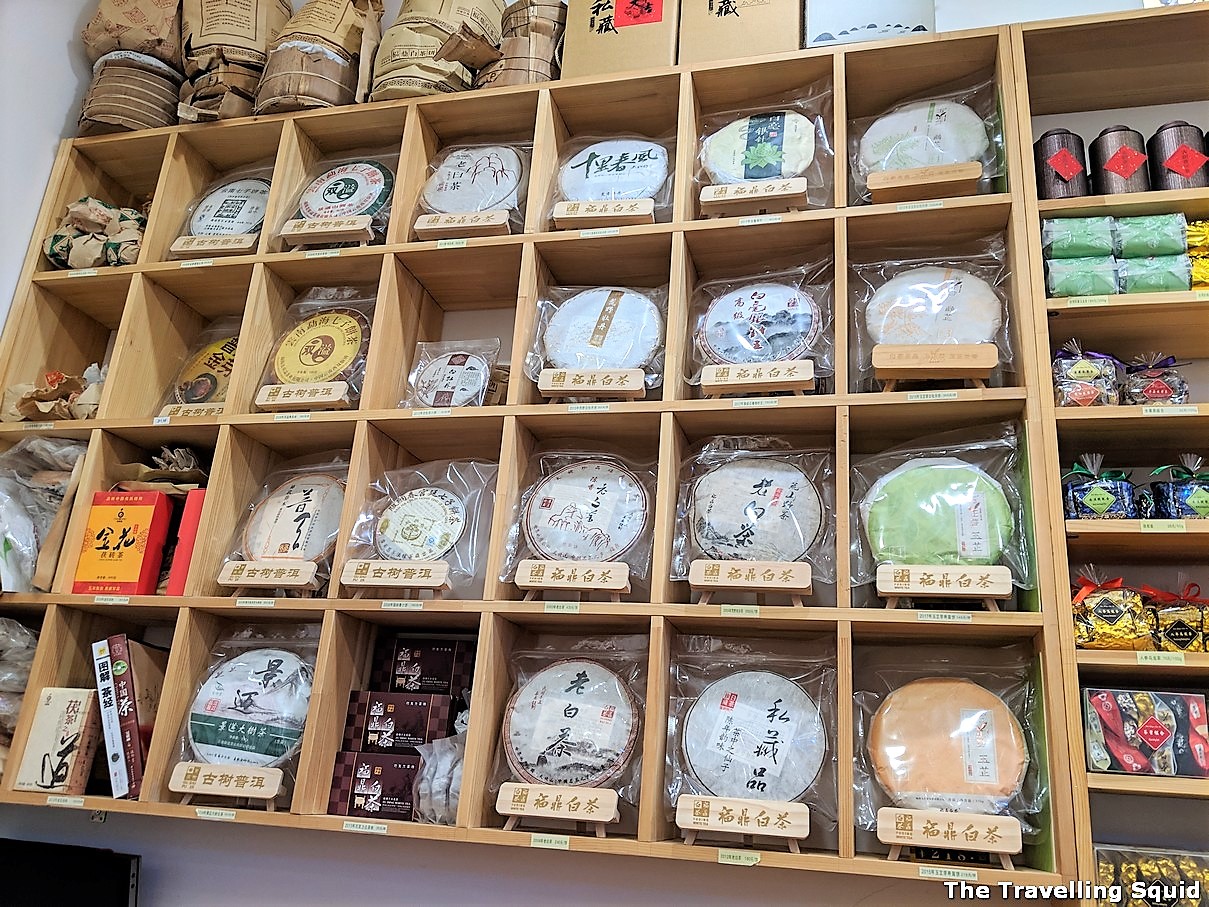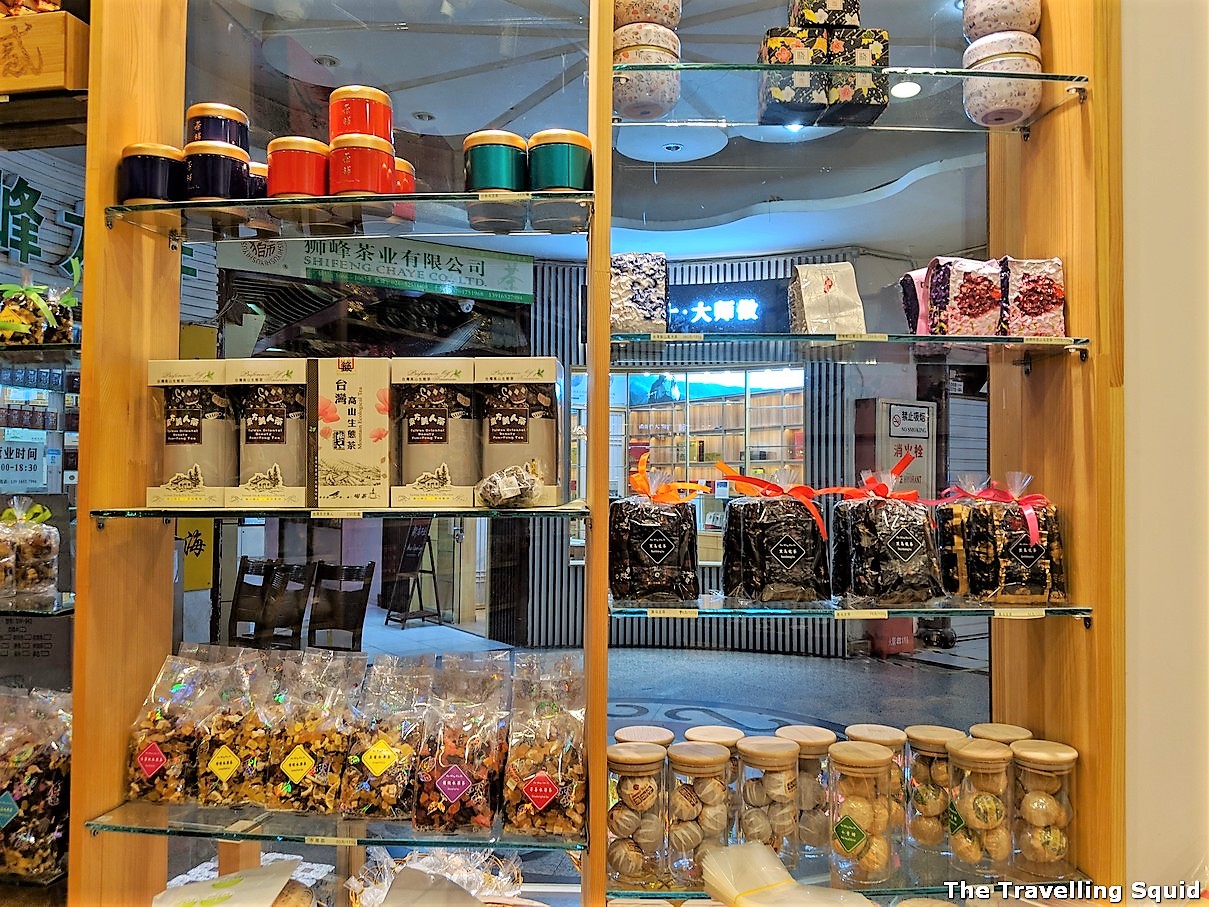 When I first arrived, I was a little intimidated by the old school decor and the myriad of shops present. I was not familiar with any of the shops and stood outside trying to research on a particular shop to visit. I then found this review on Tripadvisor which was a life-saver. The review said that shop number 1057 in Tianshan Tea City (天山茶城1057号) had good quality teas on offer and provided good service. The staff were also welcoming to foreigners. So I decided to pop in. As I was in Tianshan Tea City looking for shop number 1057, a lady from another shop gave me directions to the shop, which I thought was quite considerate of her.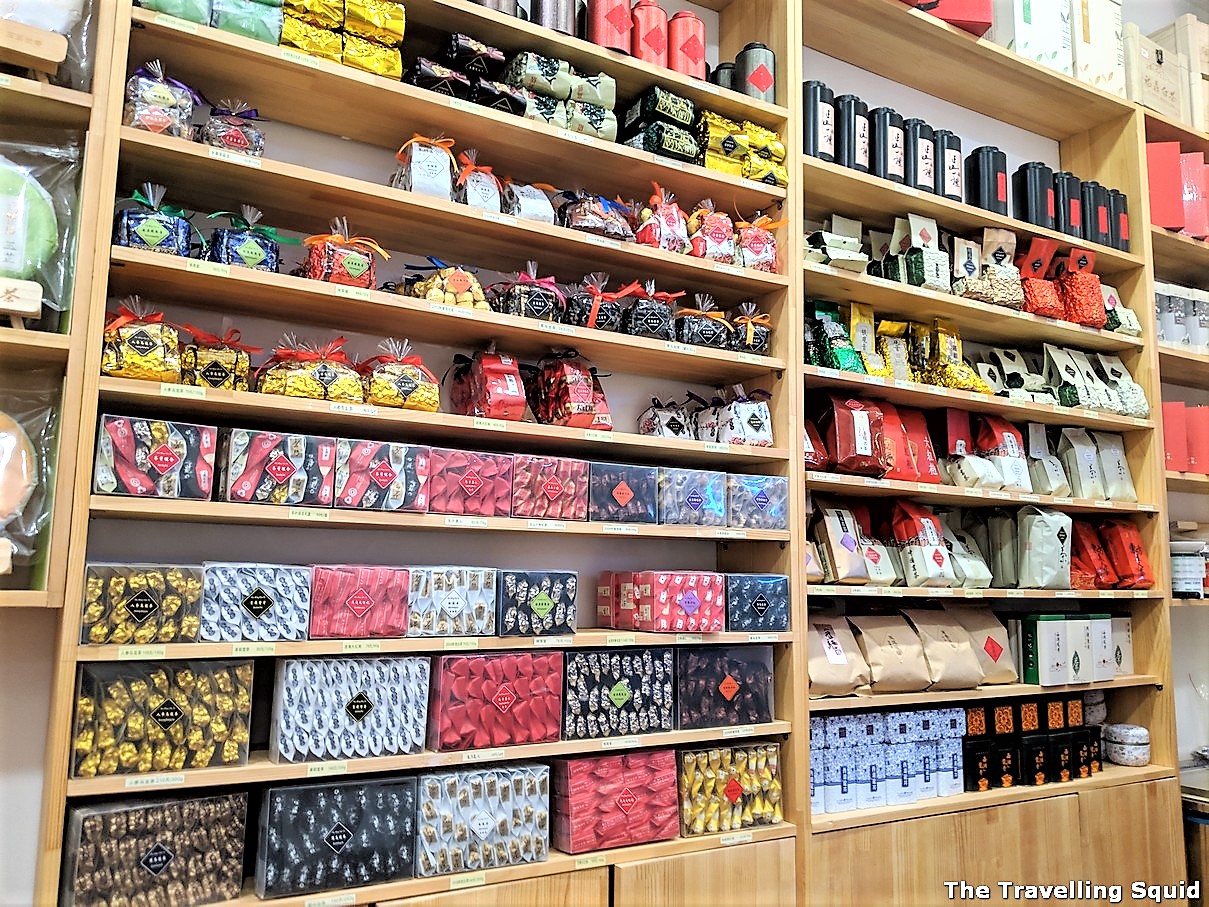 The tea-tasting experience
To be honest, I was apprehensive to enter the shop. It was my first time buying tea and it would have been better if I was with friends. I also felt limited in my ability to communicate in Mandarin. Nonetheless I was glad to have stepped into shop 1057. In the shop were two ladies. They asked if I was looking for any specific teas. I said I was looking to buy Pu Er tea and they asked if I would be willing to sit down to try some. I agreed. From recollection, here were the teas I tried:
1. 2006 版纳春宫廷七子饼茶 – A 2006 court-style Ba Na Chun tea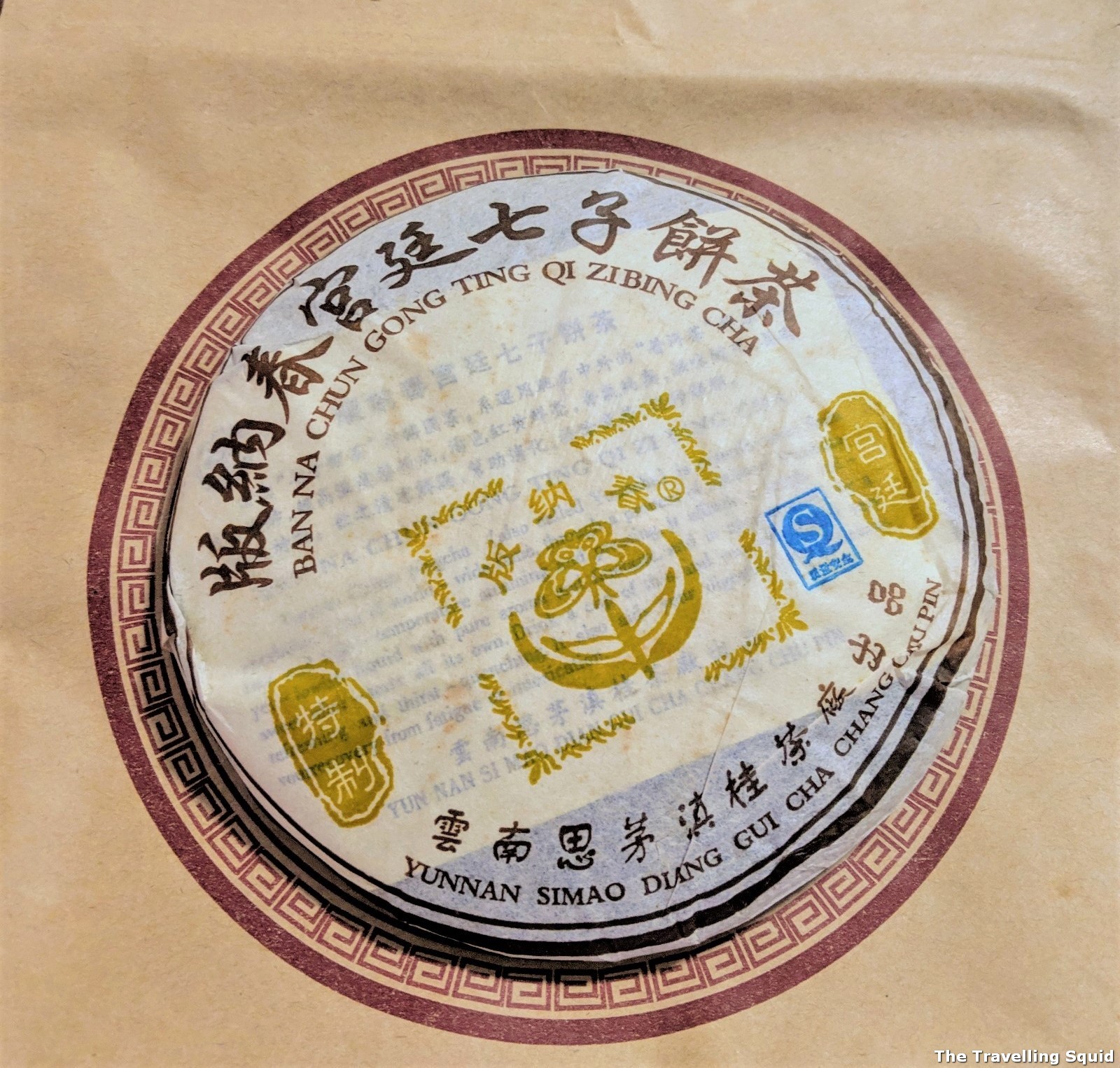 This was the first pu er tea I tried. It was smooth and tasted like a tea which could be drunk on a daily basis. I thought this would be a good introduction to those who are trying pu-er for the very first time as it wasn't strong-tasting. I ended up purchasing the 200g tea cake for everyday drinking back home. Compared to the Shun Yi Pu Er tea below, this had about half more loose leaves.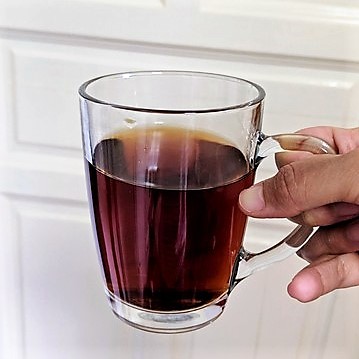 Price: RMB180 for a 200g tea cake. The small tea cake makes for a presentable gift.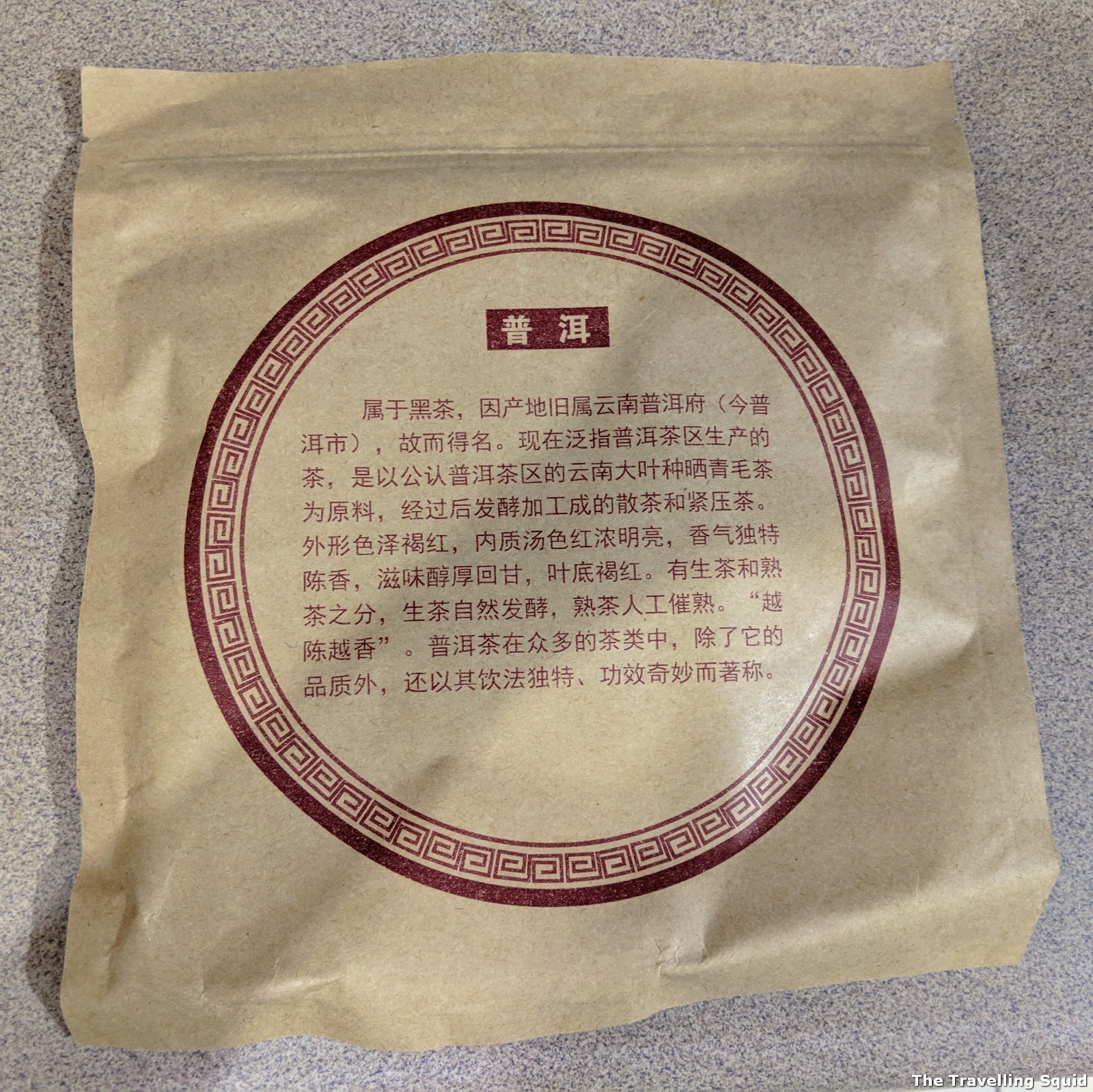 2. 2006 双溢 – 云南勐海七子茶饼 (Shuang Yi – Yunnan Menghai-styled Pu Er Tea)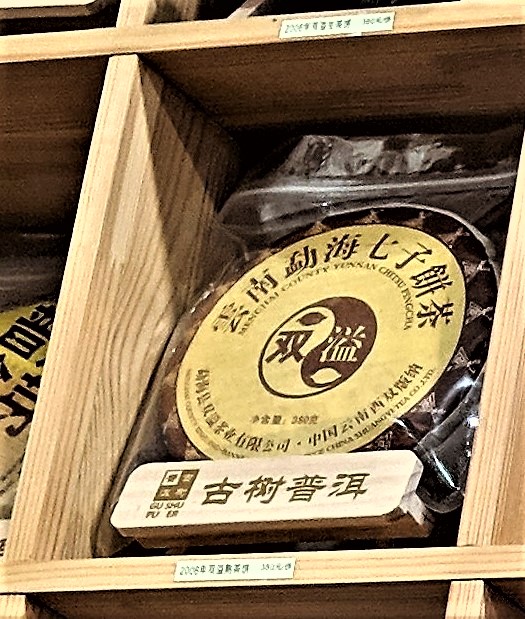 This was one of the best pu-ers I've had. It had a rich, smoky flavour (烟熏的味道), medium body and an earthy fragrance when I had it. There was no astringency even after multiple brews. I ended up buying two bags of this pu er, 100g each. On hindsight, I wished I had purchased the whole tea cake. Sipping this was a great experience, similar to that of having tea at the Qiao Bing Shan Fang tea house in Shanghai. The tea was made up of whole leaves – which made brewing really easy as there was almost no tea sediment when we poured the tea out.
Price: RMB380 for a 357g tea cake. You can purchase this tea in loose pieces too. I did so, purchasing 2 x 100g bags for RMB200.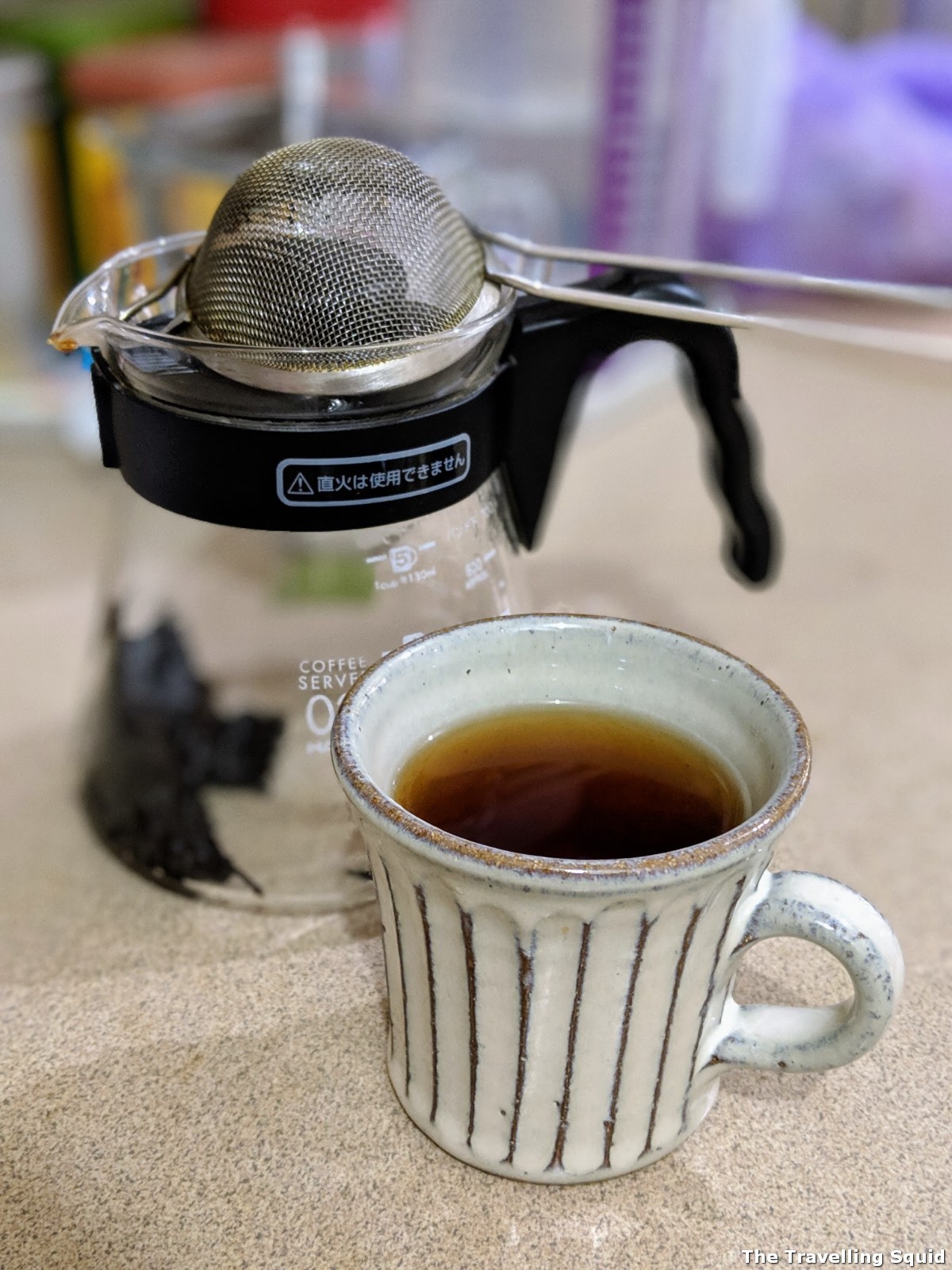 3. 1998 宫廷普洱 (Court-styled Pu Er tea)
This was a delightful cup of tea – probably one of the highest grade of pu er I've tried. Perhaps it was the name that made me feel that this was quite a serious Pu Er, apt for sipping at formal occasions and serious functions. Wished I had brought back some of these to try as well.
Price: RMB100 for 50g. This was very good, but I decided, perhaps as a gift or treat for a special occasion. A tea meant to be sipped with friends. 
4. 2019 明前龙井 – Long Jing plucked before the first rains of 2019
I bought Chinese tea from Tianshan Tea City in Shanghai in late March 2019. Back then, the shop owner had received a shipment of Long Jing tea leaves and was sorting them out. She said Long Jing is a tea that Shanghainese enjoy drinking. I suppose this is due to Shanghai's close proximity to Hangzhou too, where Long Jing originates. The time I visited was the season for Long Jing. This particular Long Jing was of premium grade (明前龙井), plucked before the first rains arrived. According to the shop owner, this was a premium grade of tea leaves because of the freshness and taste. I guess this makes sense because they are the first batch of leaves to be plucked before the rains come, thereby retaining the best flavours. If you look carefully at the leaves (picture below), you will find that they are whole leaves. Two small leaves are joined together at the stem without breaking.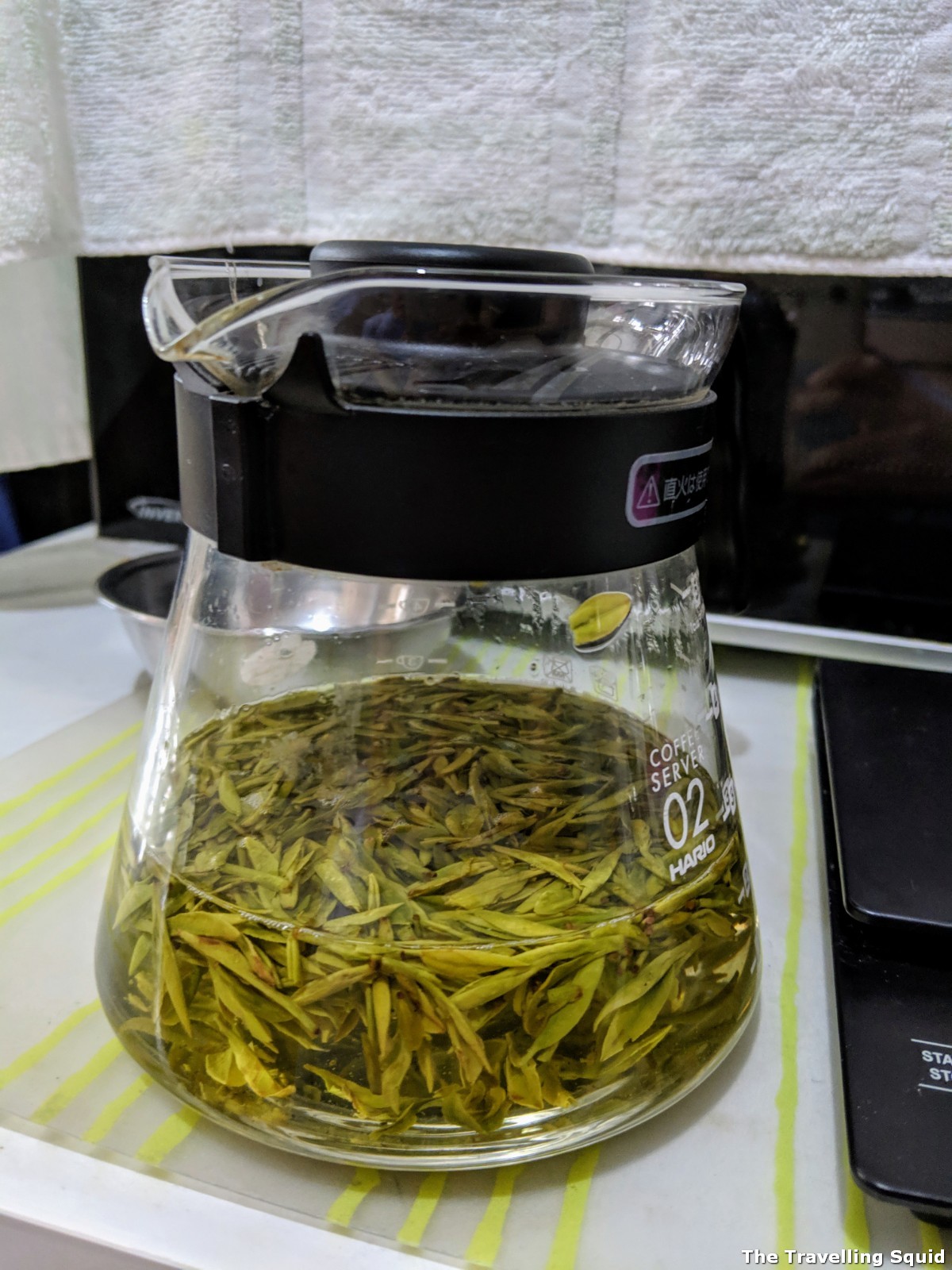 I tried this particular Long Jing both at the shop and at home. The taste of this particular grade of Long Jing was similar to that of Japanese green tea Gyokuro, similar to the one I had from Nakamura Tokichi in Japan. Compared to normal types of green tea, this Long Jing tea was slightly savory, with umami flavours and a pleasant green tea fragrance. The shop owner also said that this was popular among her Japanese customers.
Price: RMB100 for 50g. I purchased two 50g packets of this as gifts. 
5. A tea with orange peel, which is good for the throat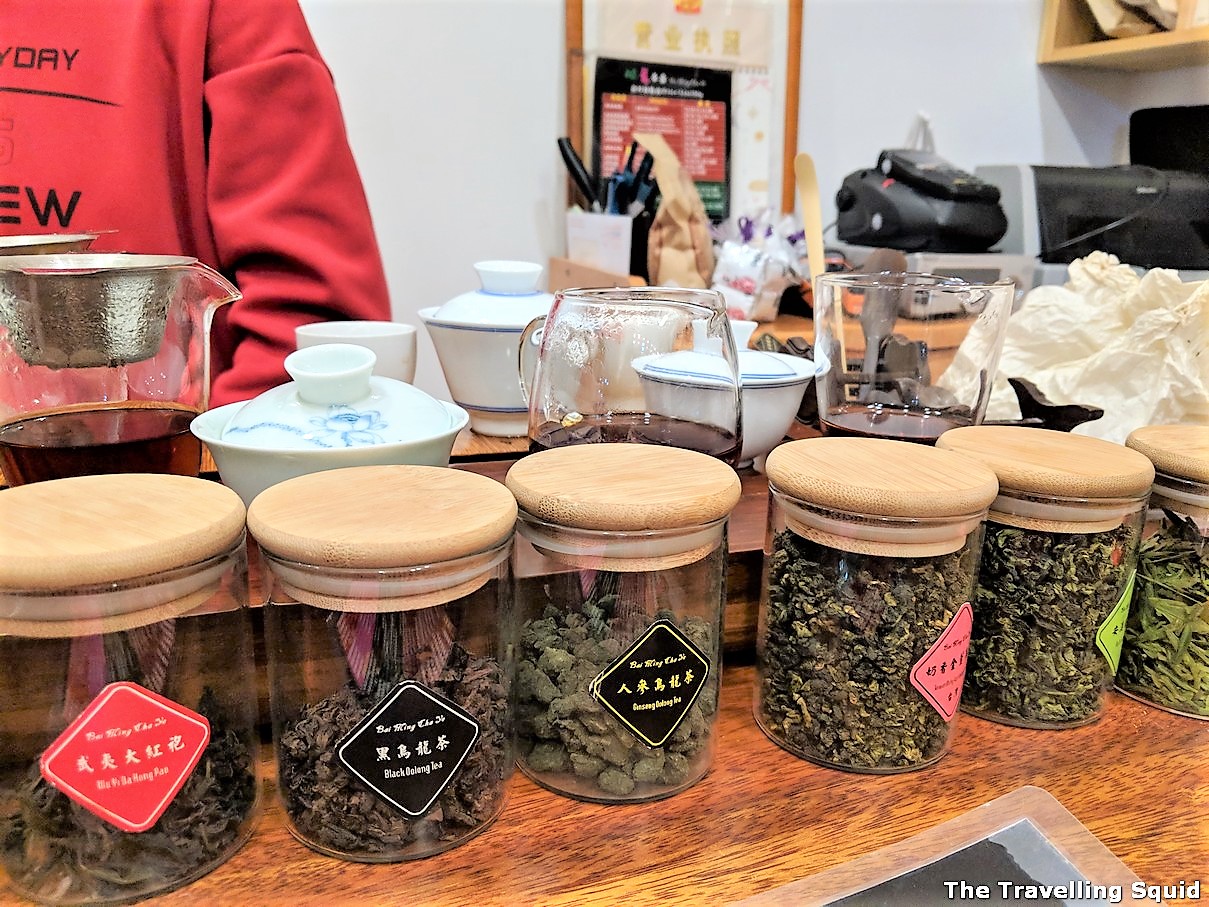 I thought this was nice – some friends would have liked it but I didn't have enough room in my luggage to bring this back. I am also rather old-school and prefer good teas in its original form.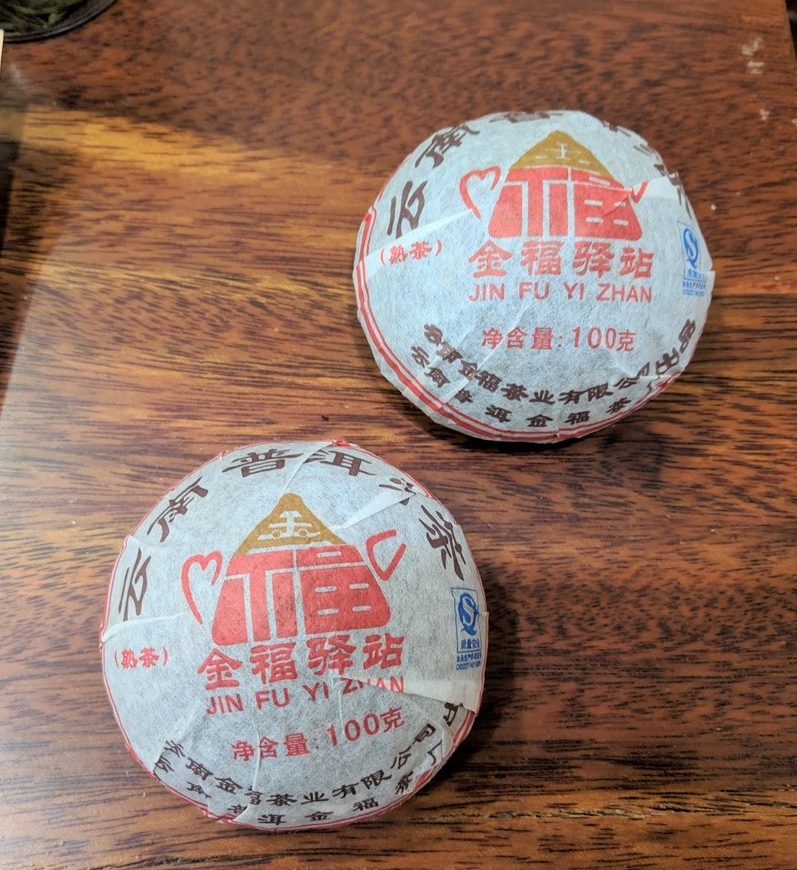 The Washroom – which is important after savoring so many teas
The toilet is located some distance away from the shop, and the shop staff was very considerate and brought me there. It's a row of squatting toilets – bring some toilet paper with you!
The Travelling Squid's Take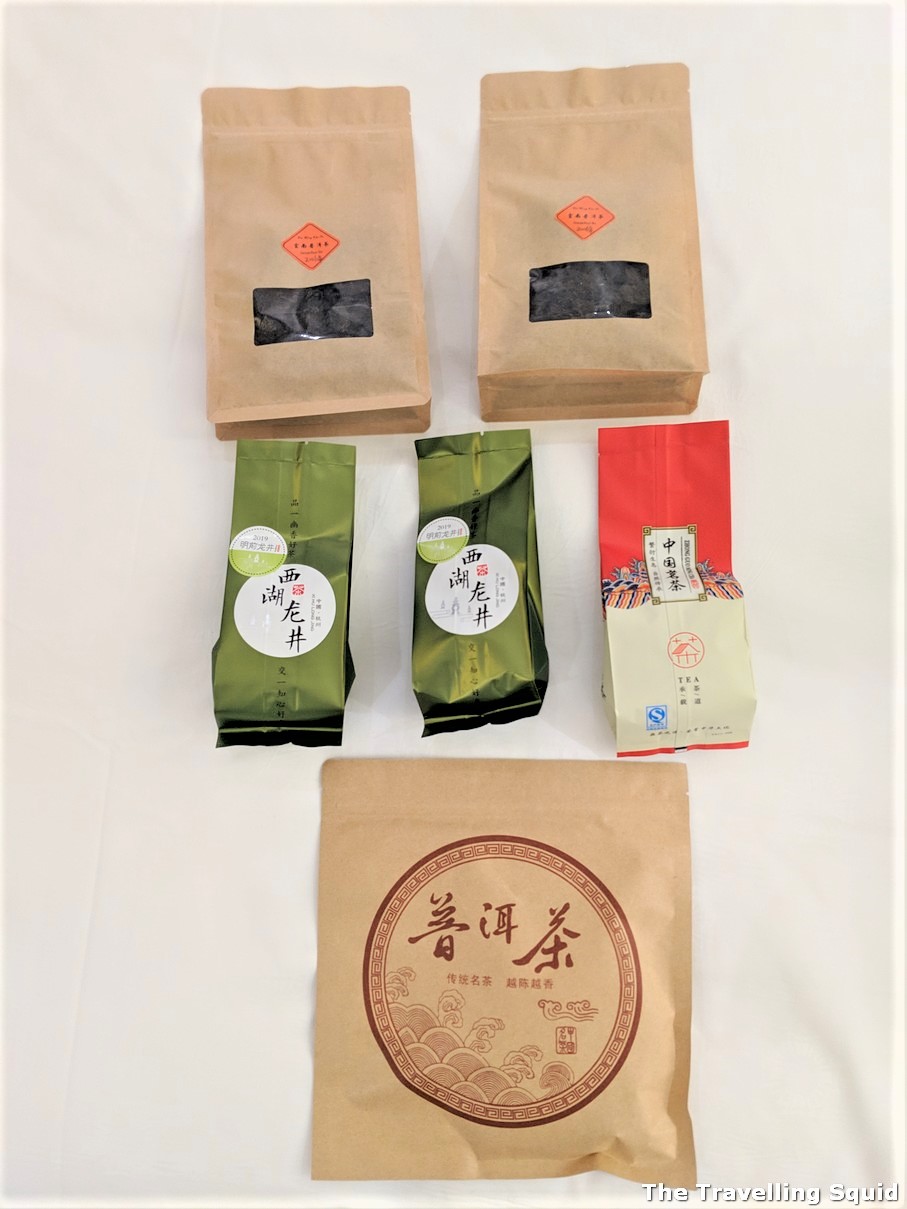 I believe you will be able to find Chinese teas which are cheaper on online e-commerce sites such as Taobao and Alibaba. The difference is that at a tea shop, you get to sample a variety of teas and select what you like. You can also choose to get them in smaller amounts, instead of purchasing a whole tea cake each time. Last but not least, you can also learn about teas from the shop owner and try their recommended teas for the season. Hence I thought that this tea-buying experience was not only pleasant, but enriching as well. Really glad that I plucked up enough courage to enter Tianshan Tea City, and visited the right shop. Do drop by if you have some free time in Shanghai!
Have you been to Tianshan Tea City in Shanghai? If so, do drop a comment on your experience in the box below.
***
Buying Chinese tea from Tianshan Tea City in Shanghai (Shop 1057)
Address: 518 Zhongshan W Rd, TianShan, Changning Qu, Shanghai Shi, China
Owner: Merry Yu (余孝芬)
Tel: 021-52530267/ Mobile: 15800799186
Email: 15800799186@163.com
A big thanks to Alan for sharing the owner's contact details!