Why Yuanmingyuan the Old Summer Palace in Beijing is worth visiting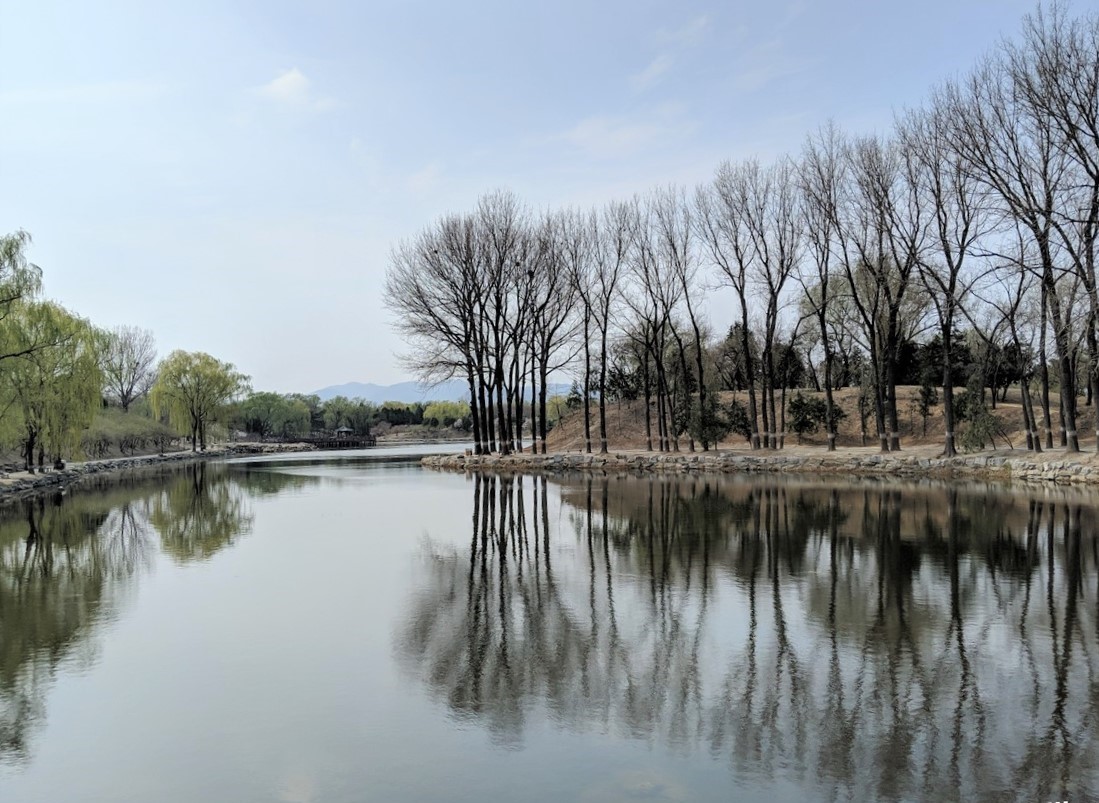 After making a big mistake of spending RMB450/ SGD90 on an over-priced cup of Jasmine tea at the Lao She Teahouse in Beijing, I decided to engage in more affordable activities, such as visiting Beijing's many parks. I visited three of them during my last visit, and Yuanmingyuan (Old Summer Palace/ 圆明园) came out tops. I appreciated the fact that while the attraction was historically significant, it was quiet and peaceful. This is in contrast with the Summer Palace (Yiheyuan/ 颐和园) I visited a number of years back, which was packed with tour groups. Here's why Yuanmingyuan the Old Summer Palace in Beijing is worth visiting.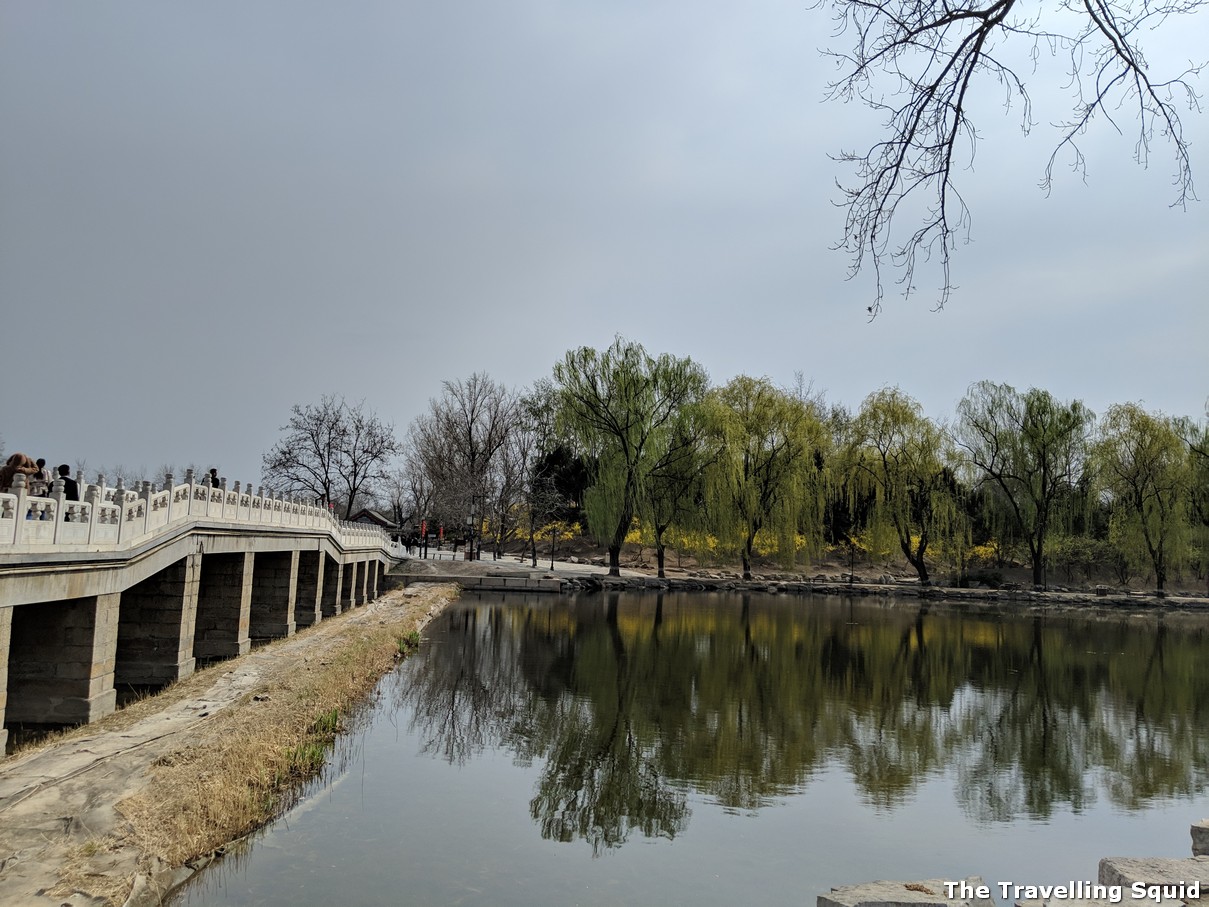 Why Yuanmingyuan the Old Summer Palace in Beijing is worth visiting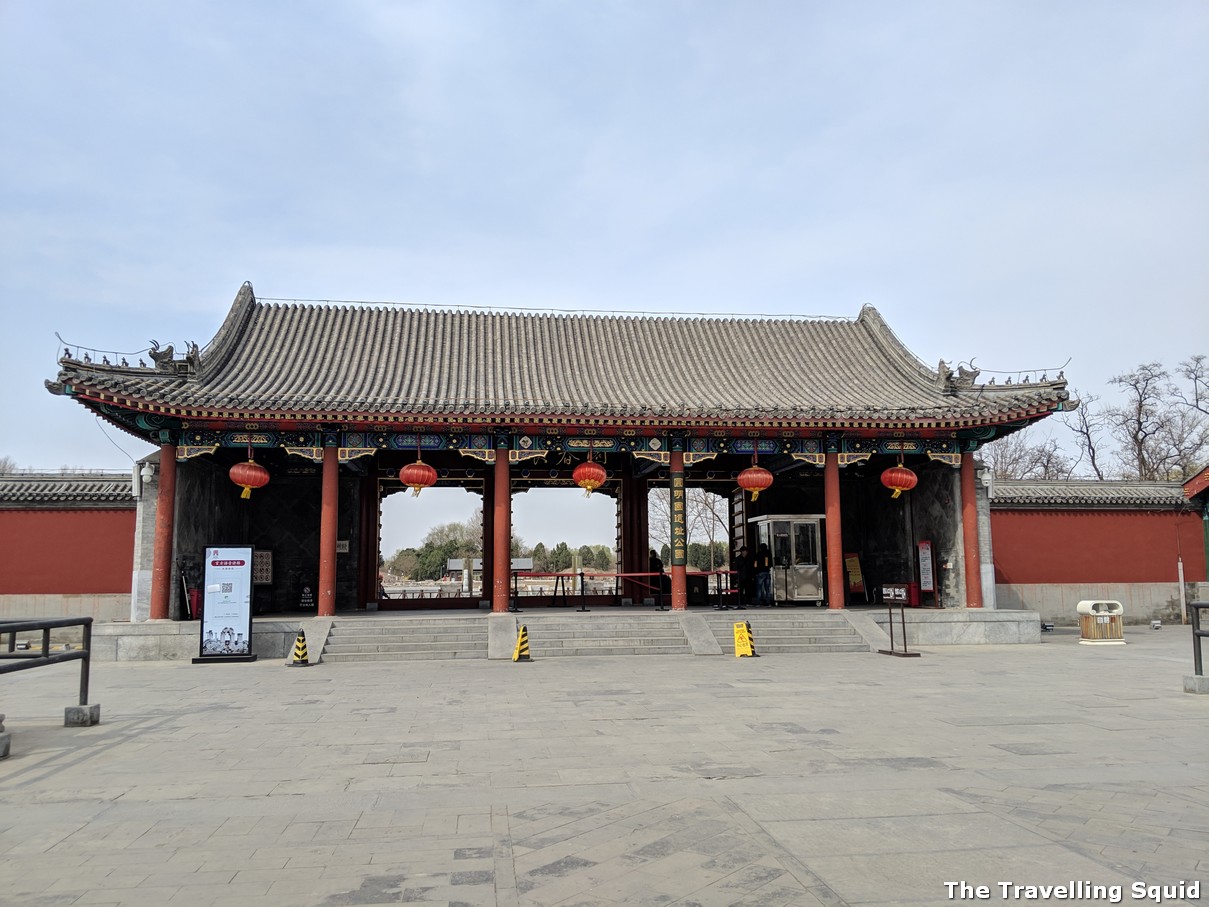 1. Historical significance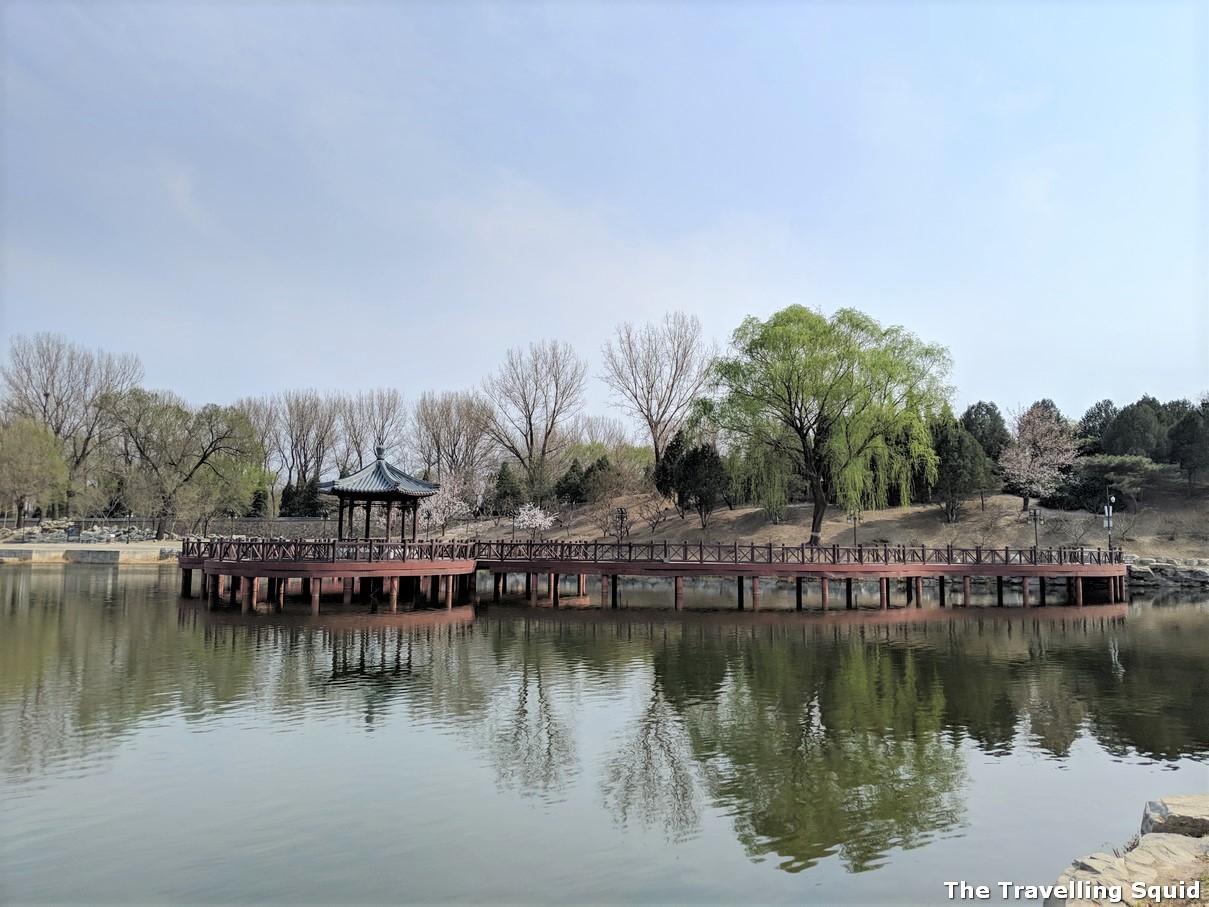 Yuanmingyuan has a tumultuous past. According to Wikipedia, during the Second Opium War in 1860, the British ordered the complete destruction of the palace, alongside the mass looting which was ongoing. The palace complex was so large that it took 4,000 men 3 days to destroy it by fire. Many artworks – sculptures, porcelain, jade, silk robes and gold objects – were stolen and are now found in over 40 museums around the world. It was had to imagine that the peaceful, calm park that I visited was once a place of mass destruction.
2. Three imperial gardens with much to see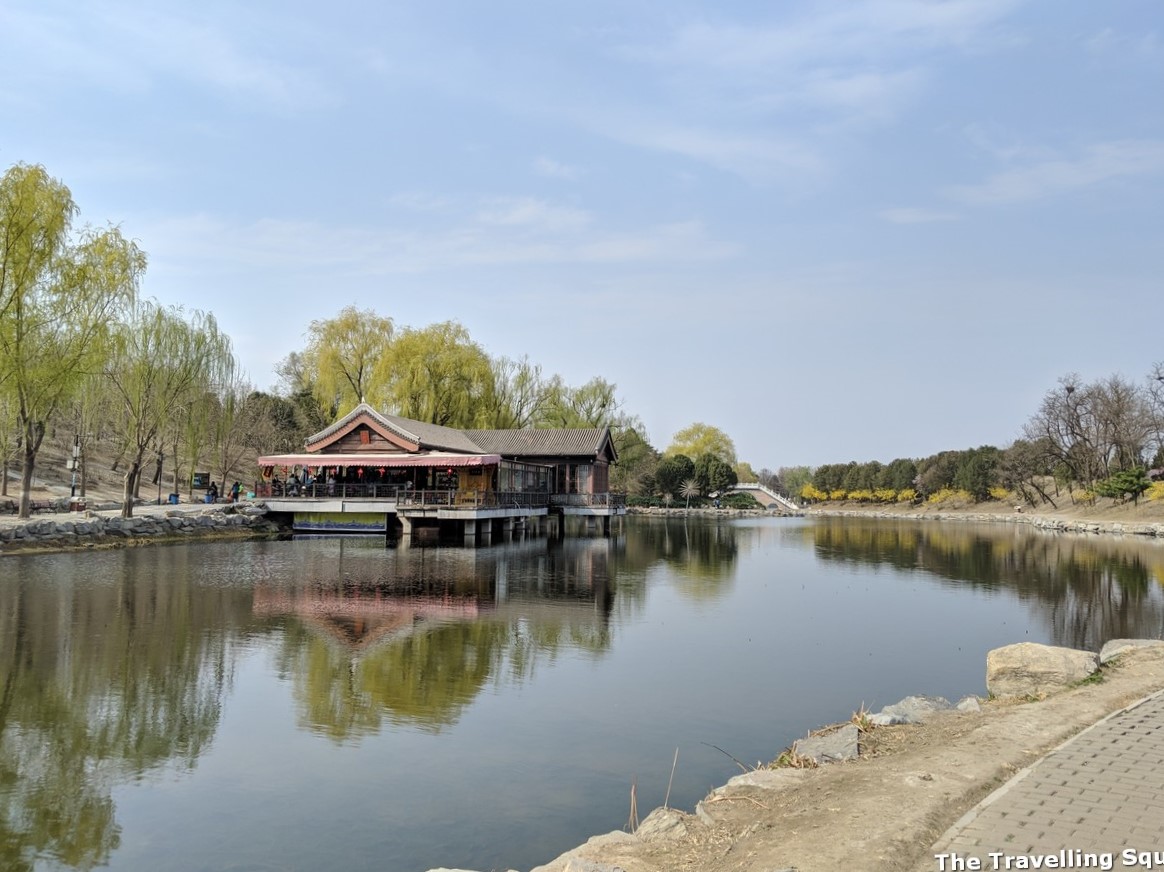 The Old Summer Palace is made up of three gardens.
Garden of Perfect Brightness (

圆明园)

Garden of Eternal Spring (

长春园)

Garden of Elegant Spring (

绮春园)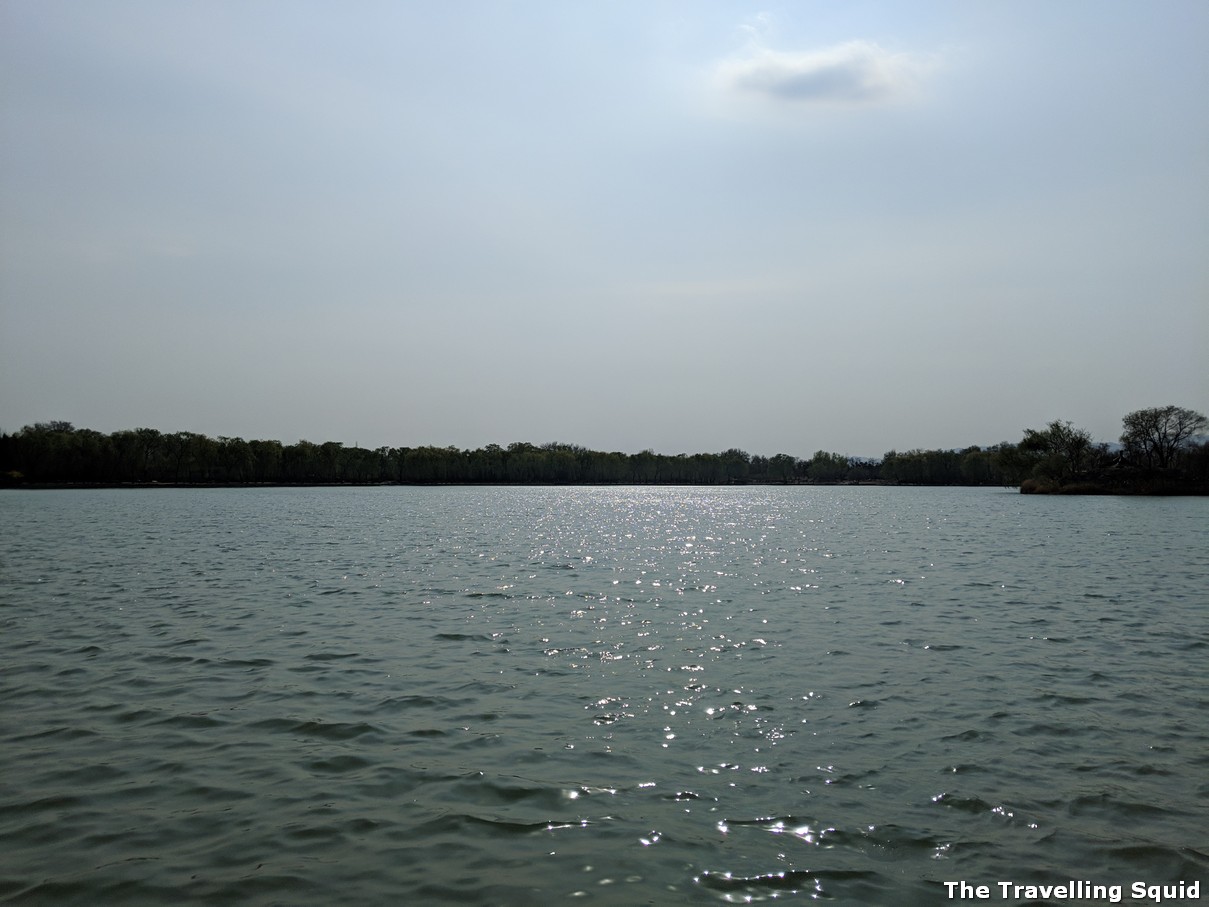 They are about 3.5 square kilometres and are about five times the size of the Forbidden City. It took me about two hours to cover the main sites in the Old Summer Palace. I wished I had more energy to explore the ins and outs of the park. There was much to see, from old ruins, to huge lakes, little bridges and ornate pavilions.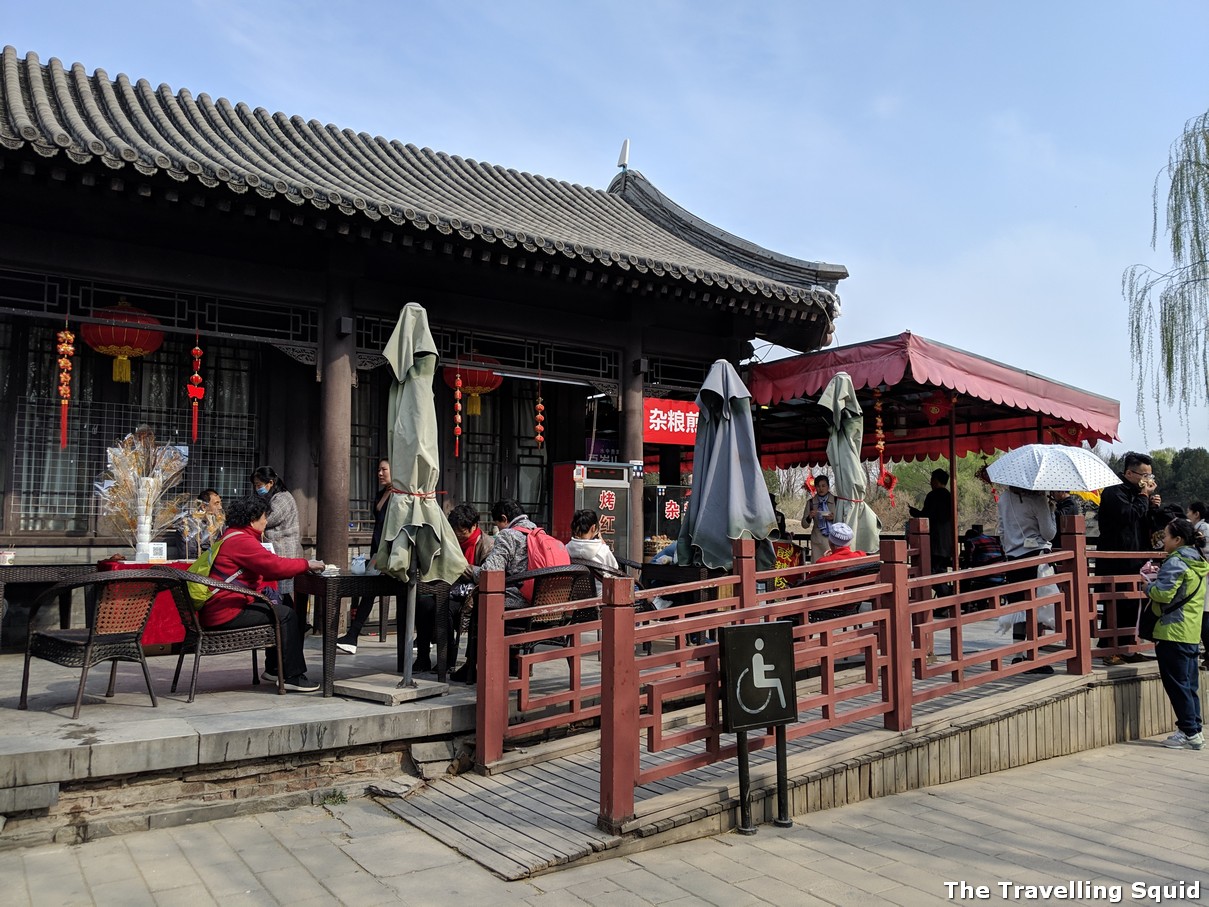 3. A peaceful, calm vibe (unique to this park)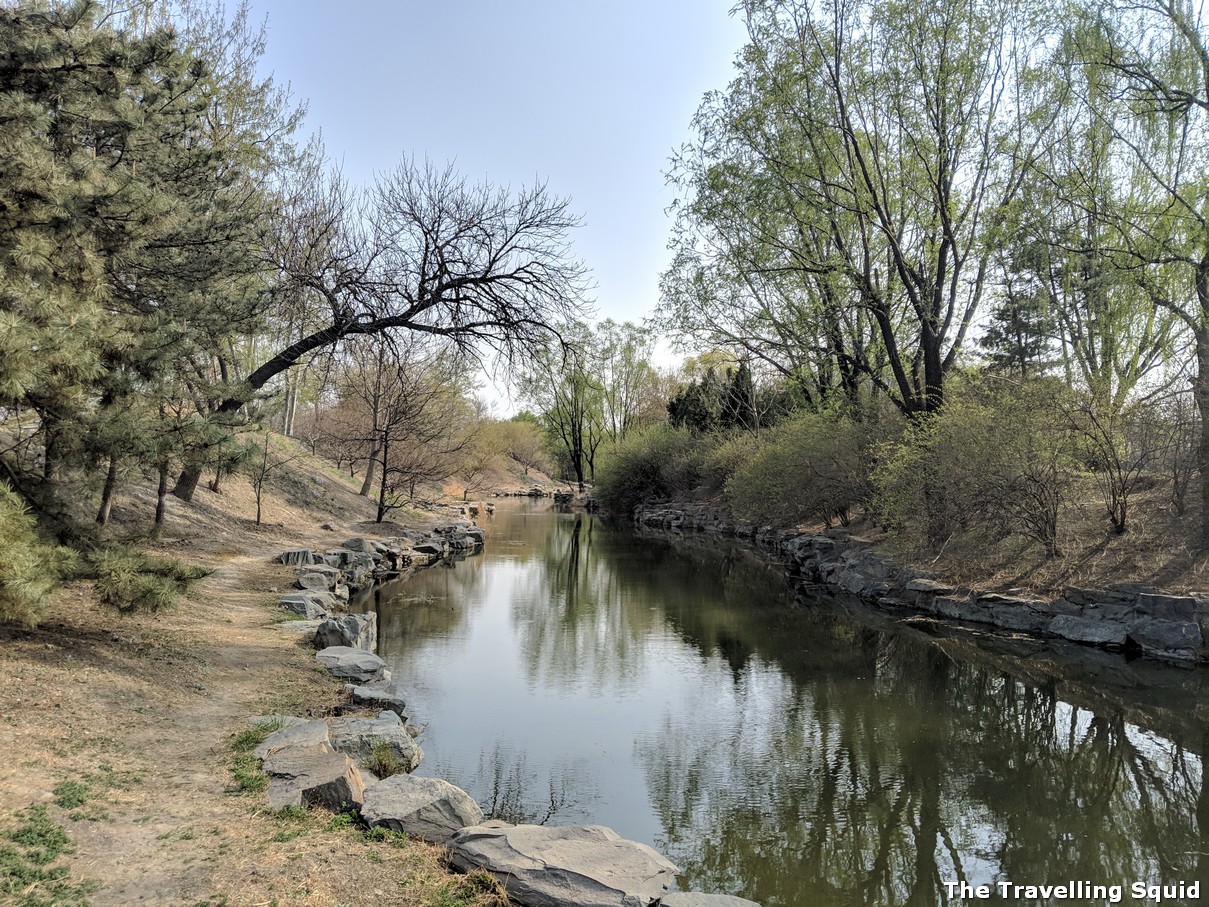 I arrived at Yuanmingyuan during a chilly spring afternoon. As I looked around the vast expanse of park grounds around me, I felt a calm, peaceful vibe. It was different from other parks where there were plenty of people around. The branches of the willow trees drooped gracefully down, making the perfect frame for a calming lake with its little ripples glistering in the sun. There was just one tour group in the distance, which is very rare considering the number of tour groups I've seen at other parks.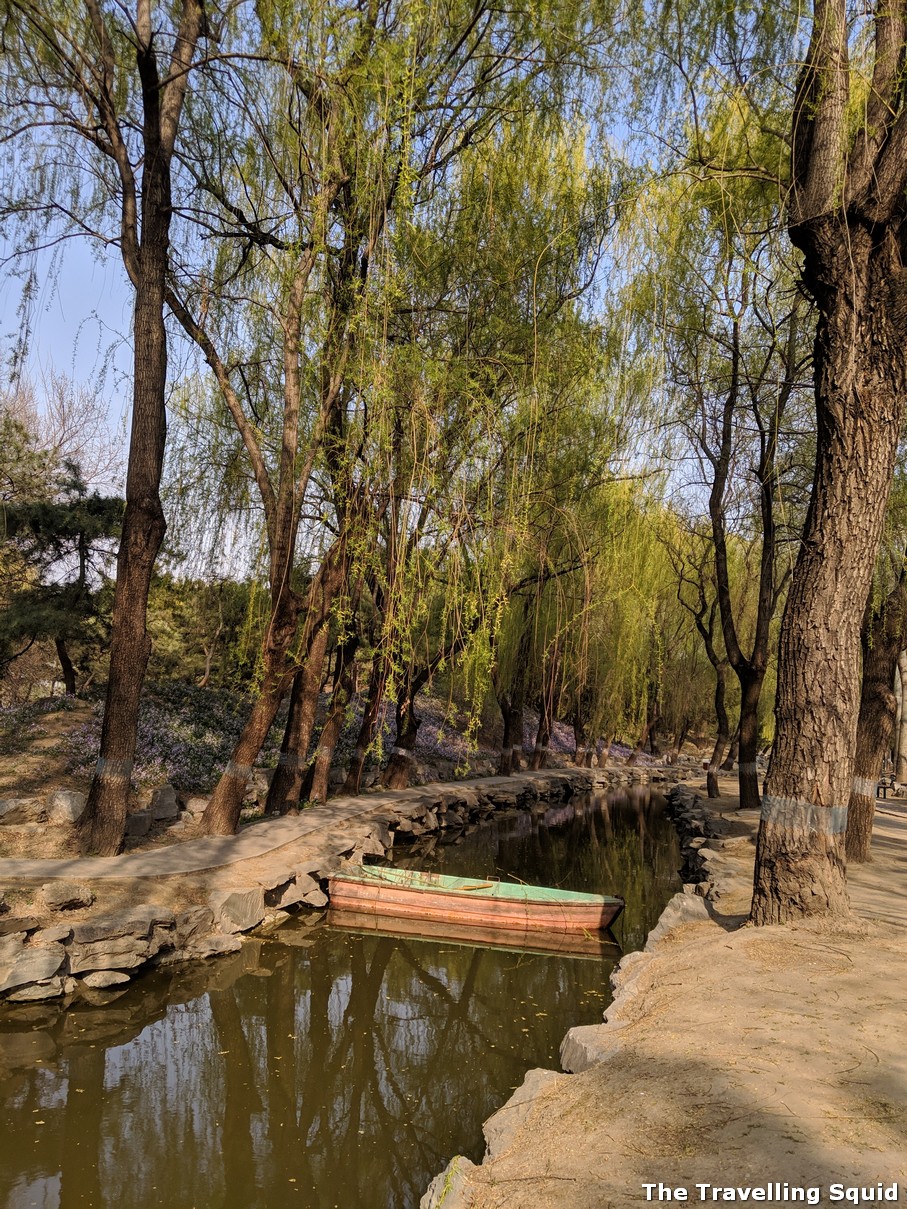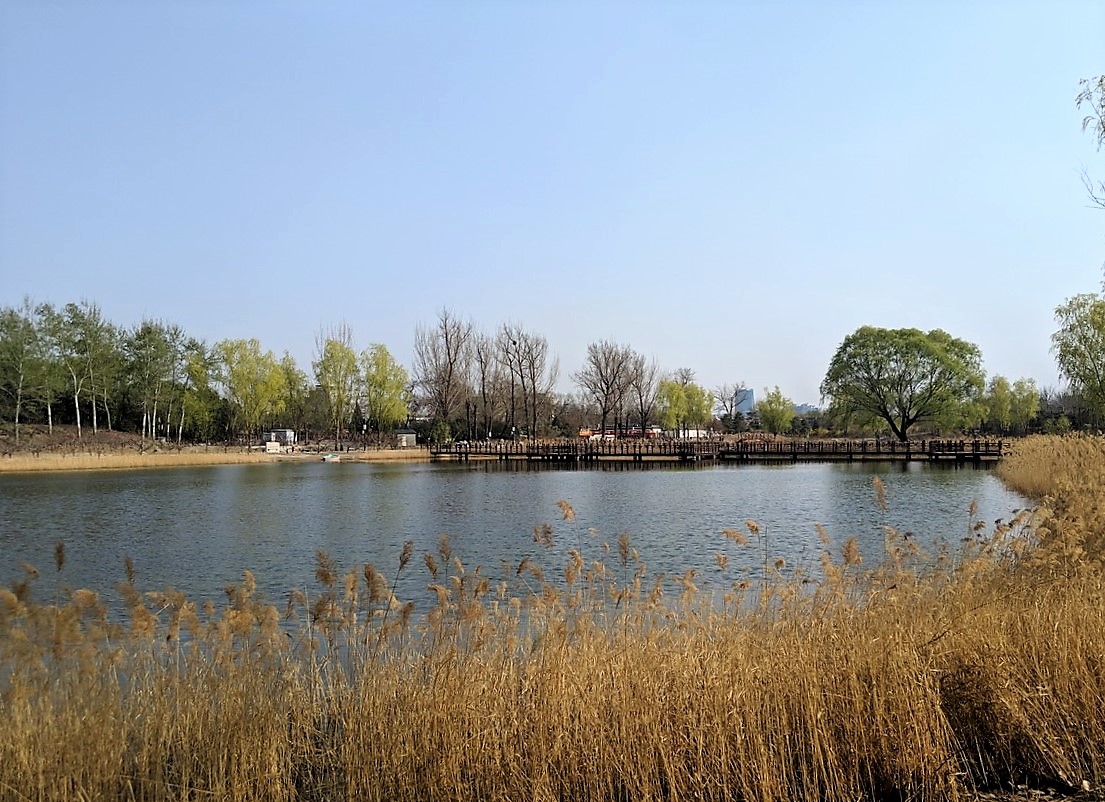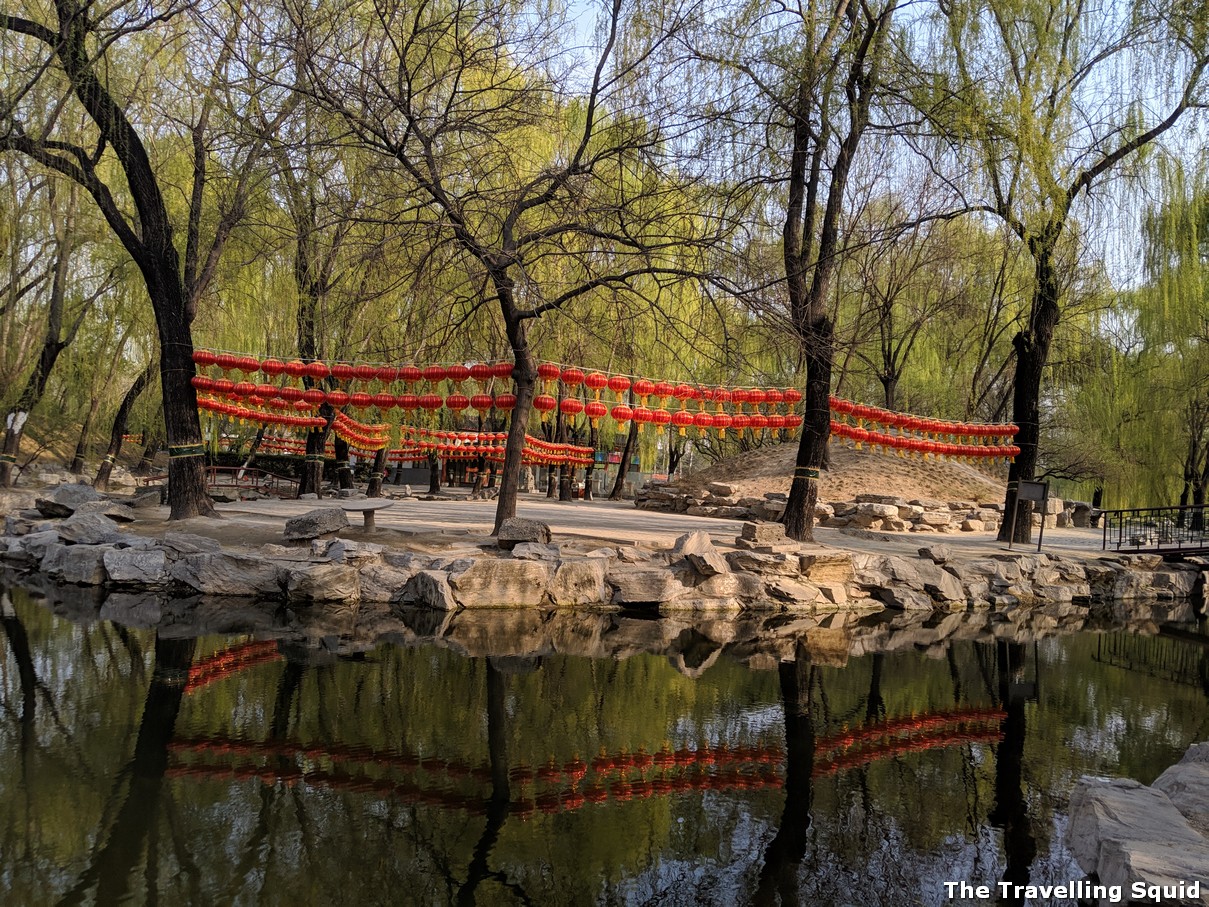 The Travelling Squid's Take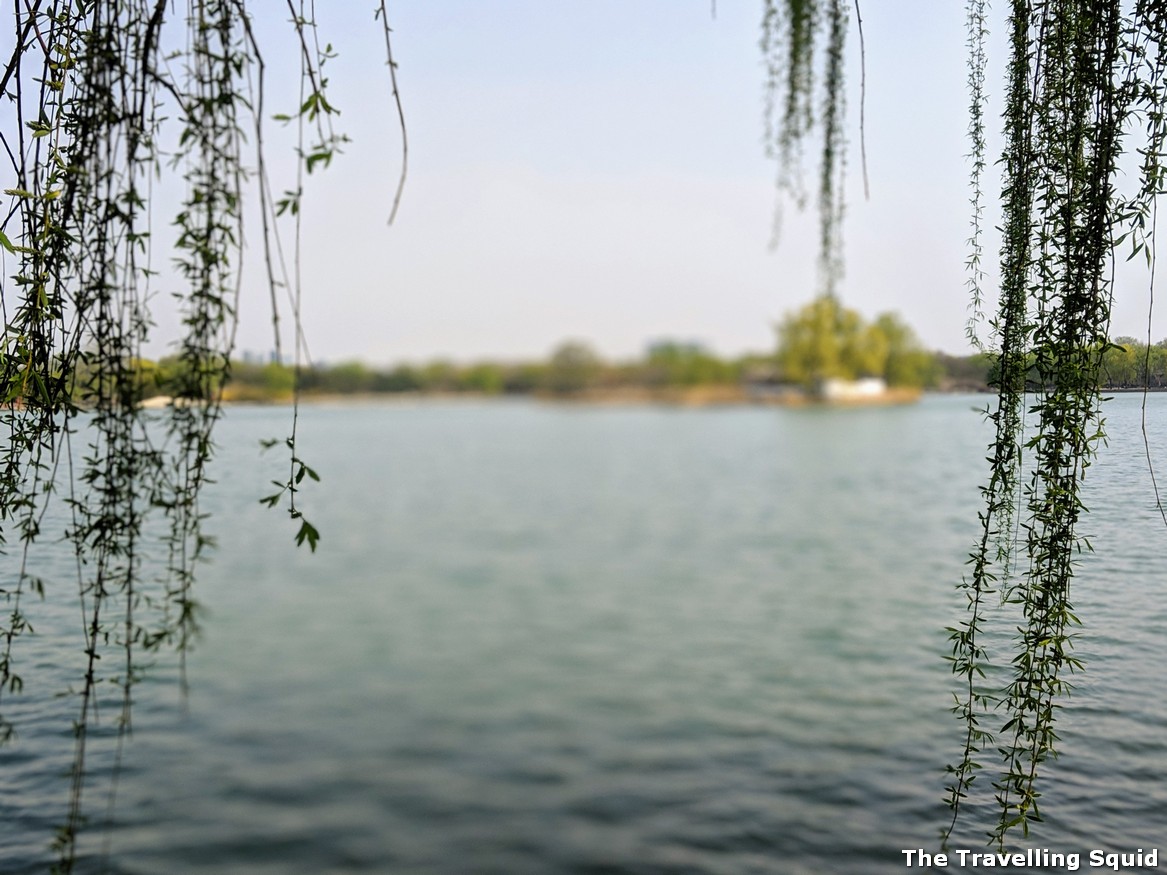 Perhaps, the vibe of the place really matters, as it leaves you with the deepest impression of a place. When I was at Yuanmingyuan that cool spring day, I wished that I had a flask of pu er tea with me to sip on, as I read a book. That would have been an ideal weekend activity. Introverts may find this place an opportunity to get away from the hustle and bustle of city life, and relax a little. Hope you found this review of Yuanmingyuan useful. Stay tuned for more reviews of the other parks in Beijing.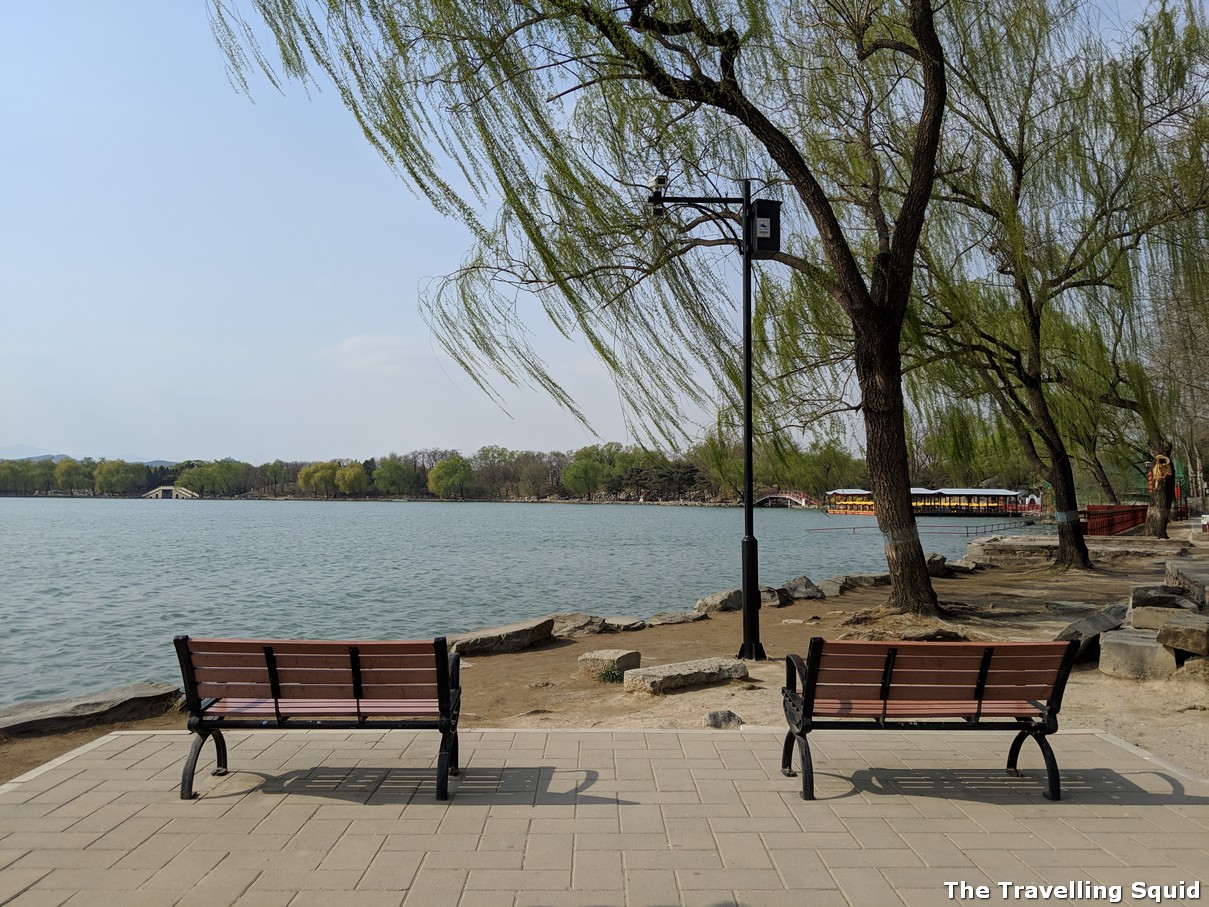 ***
Why Yuanmingyuan the Old Summer Palace in Beijing is worth visiting
How to get there: Yuanmingyuan is easily accessed by subway to the Yuanmingyuan station (Exit B). It's a five minute walk away.
Admission fee: RMB10, Children of height < 1.2m can enter for free
Opening hours: 7am – 5.30pm (during winter months)