Recommended: Our visit to the Cloudy Bay winery in Marlborough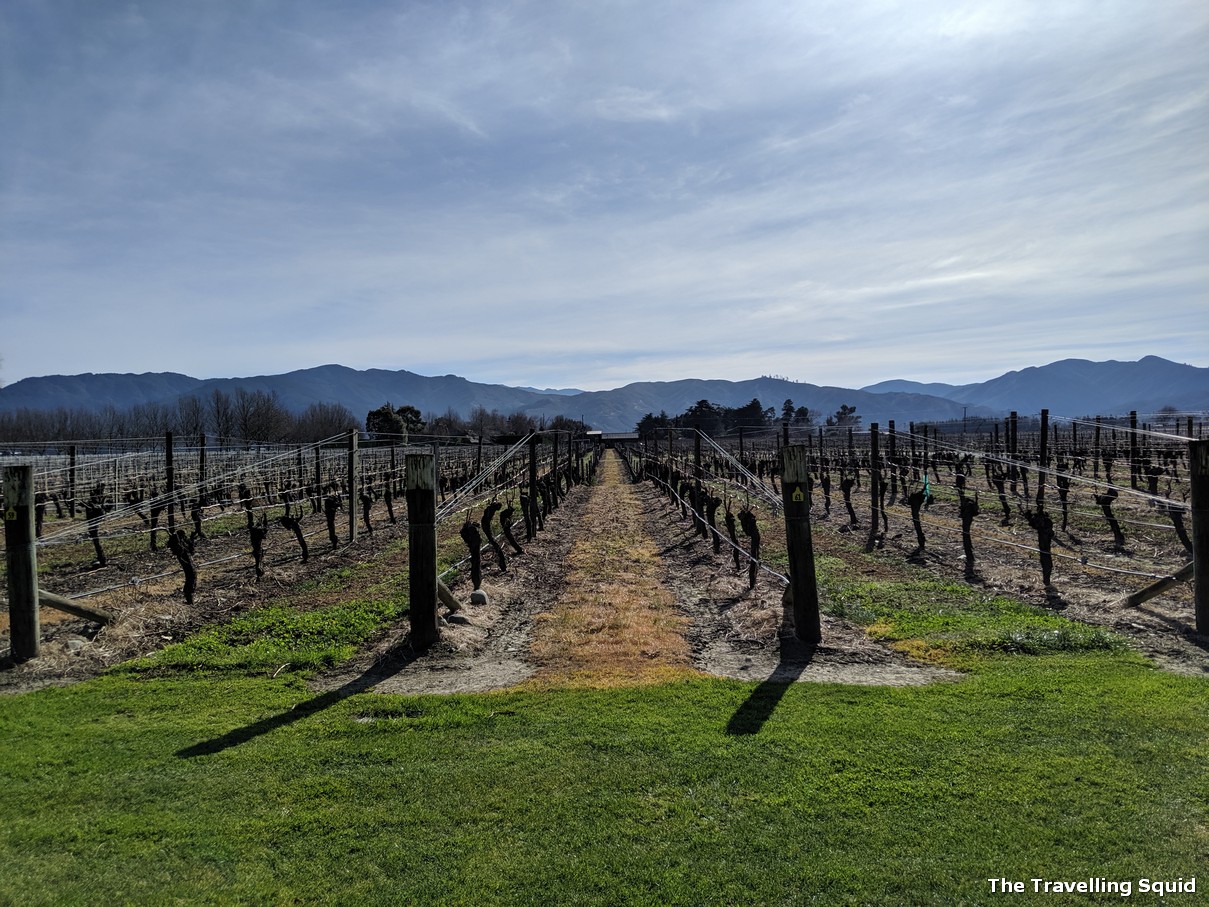 If you're planning to check out vineyards in Marlborough, the Cloud Bay winery is a must-visit. Cloud Bay is a well-known brand and we planned to drop by the winery during our trip to New Zealand's South Island. After a great wine experience at the Scotch Wine Bar in Blenheim New Zealand, we thought the region had great potential and we were looking forward to try some of the more well-known wineries in the region. When we visited the winery in early August 2019, there were no other visitors. An advanced booking is not required – we simply called Cloudy Bay about an hour before arriving and they told us to come by. Here is our experience visiting the Cloudy Bay winery in Marlborough.
The Cloudy Bay winery in Marlborough
The Location
Cloudy Bay is a short 10 minute drive from our hotel, Chateau Marlborough, which made for a comfortable stay. As shared, there was hardly anyone around and the estate had ample parking space. We visited during winter and the vines were neatly tied up and held in position. The vines were said to be in the best position for growth, ripening and harvesting during the warmer months.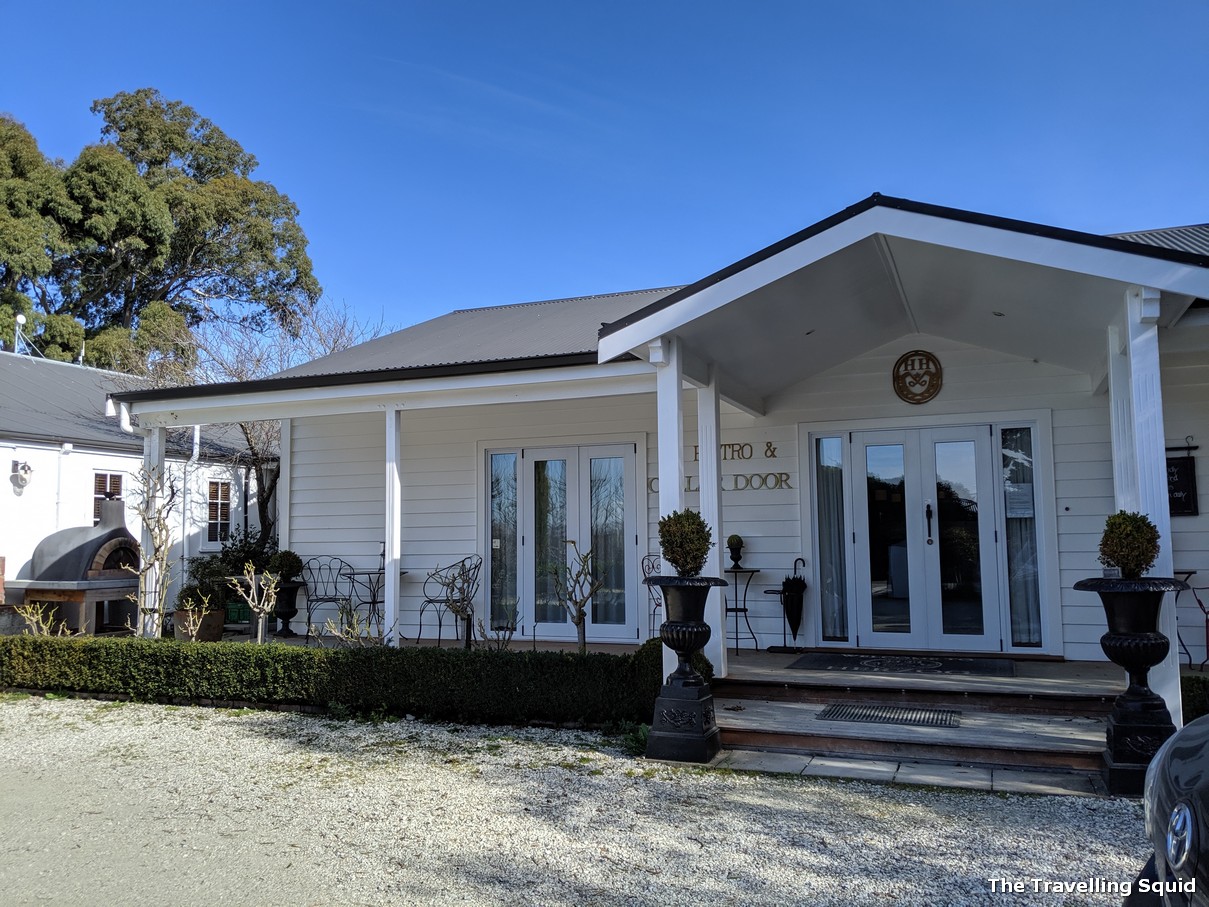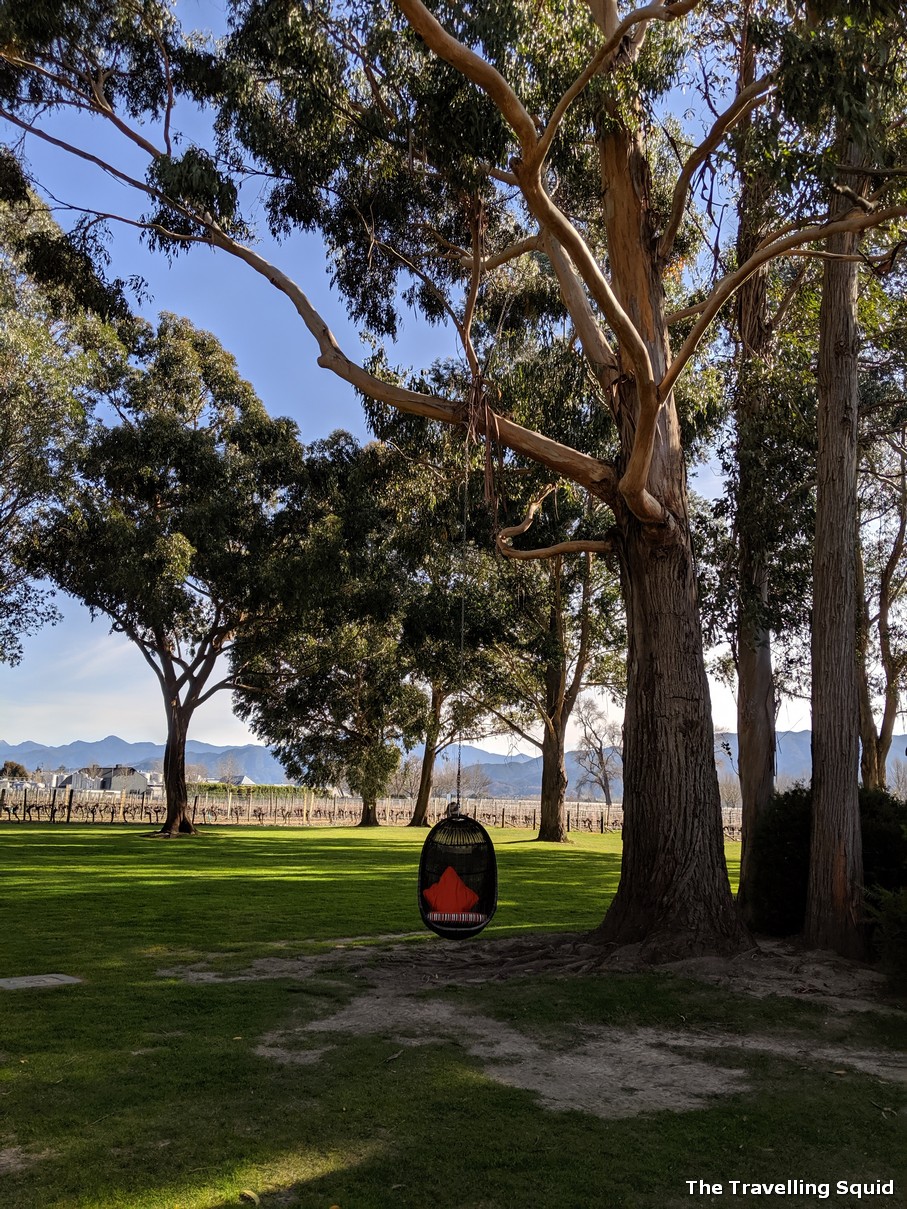 The Cellar-door
Unlike the standing bar concept of other wineries, the cellar-door was a large living room with a huge fireplace.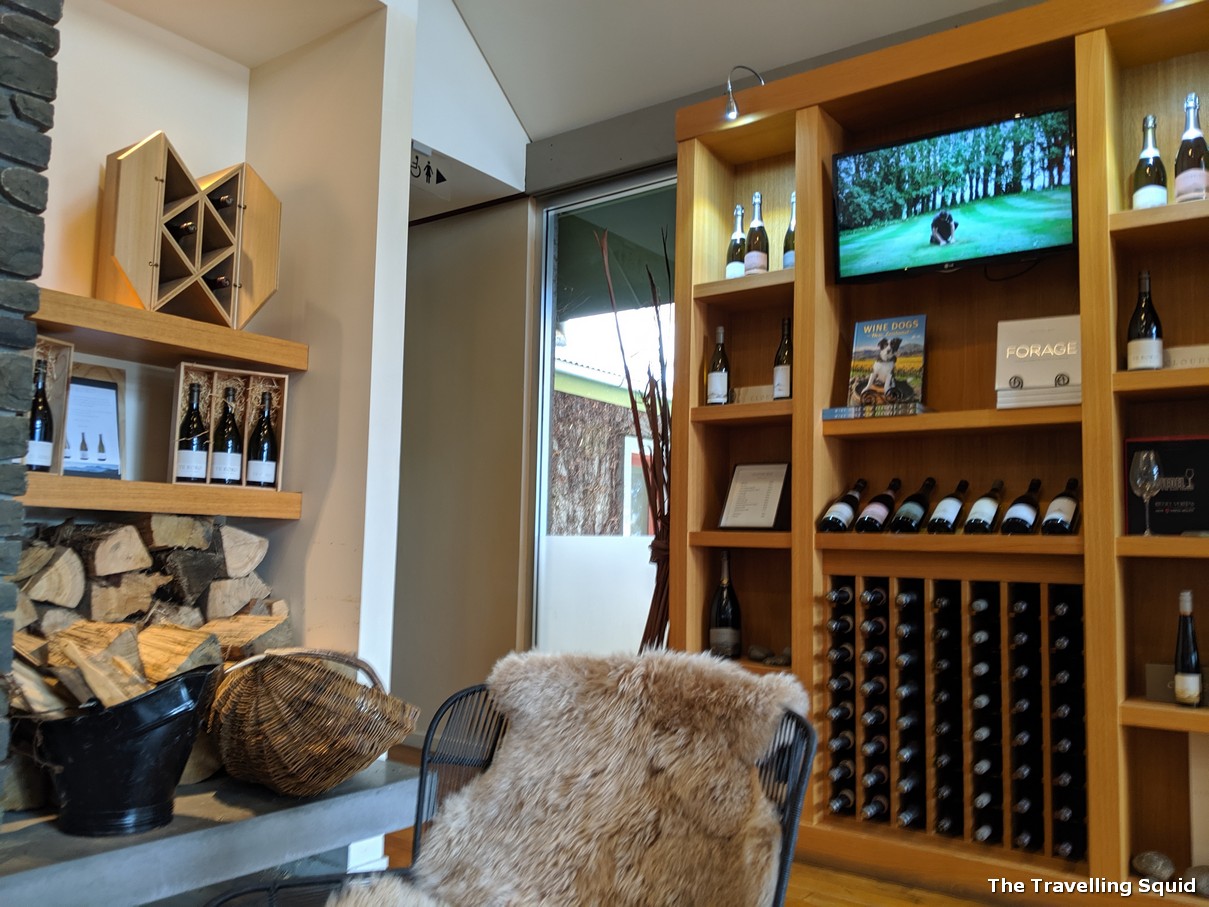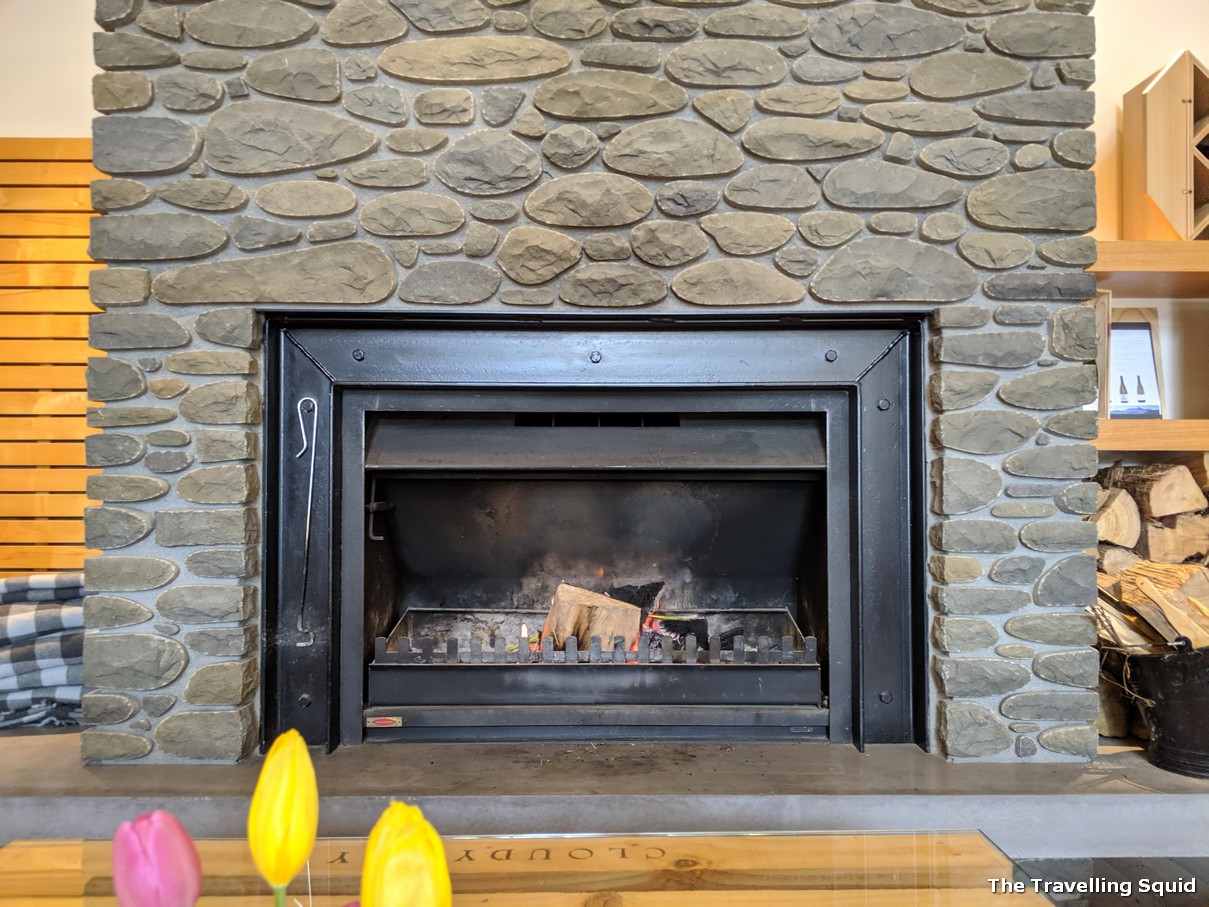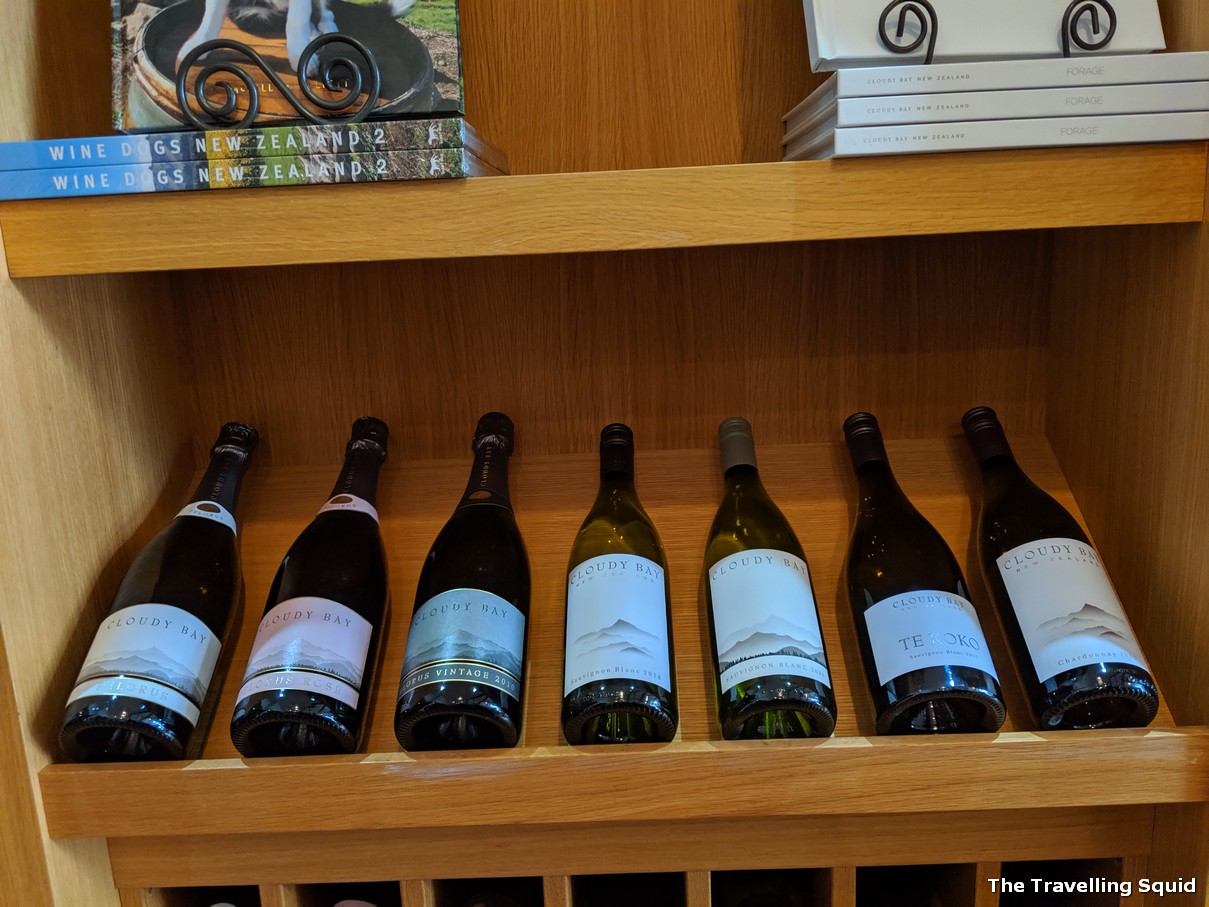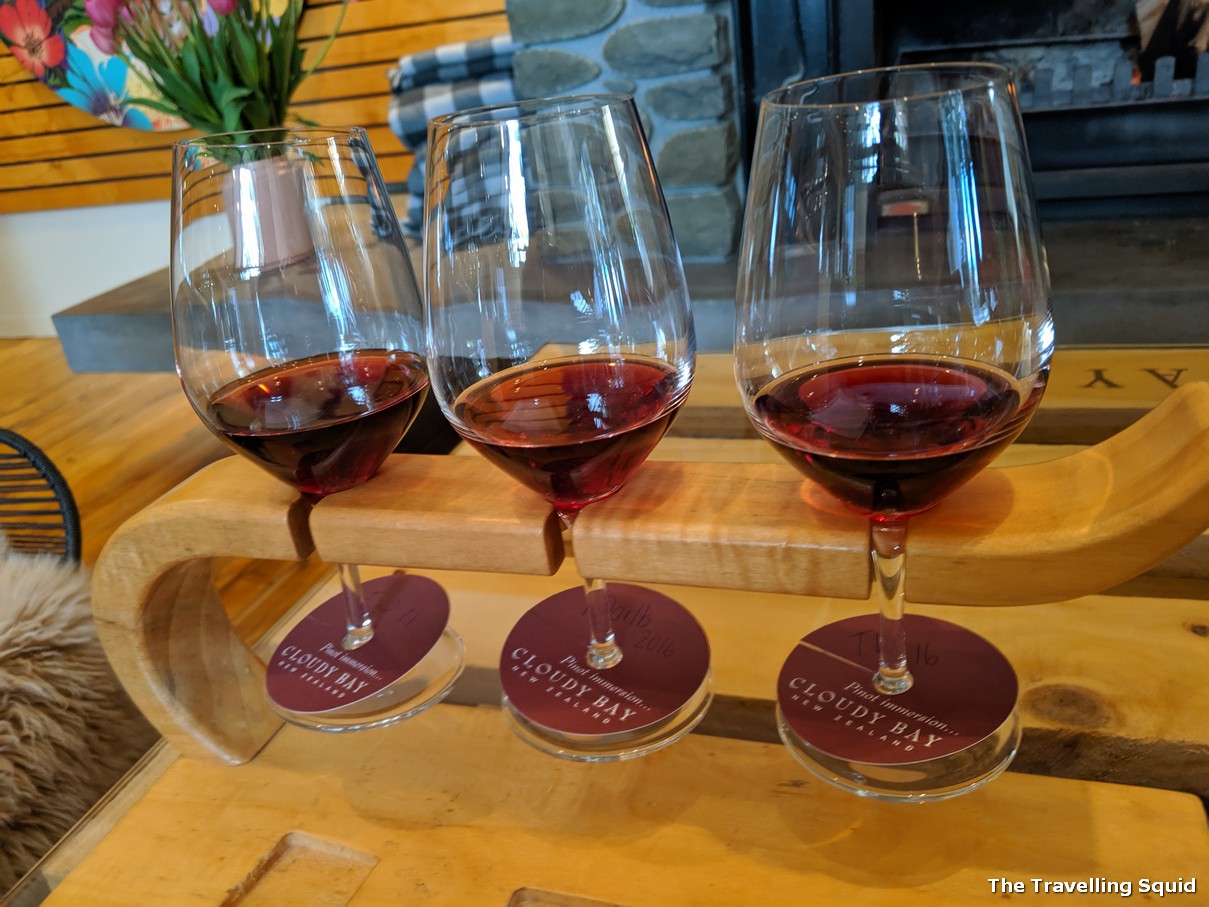 The Te Wahi Pinot Noir was really great. For a pinot noir, it had great body, spice and fruity flavours. We decided to get two bottles and it was about NZD90. It is possible to age the wine for up to eight years.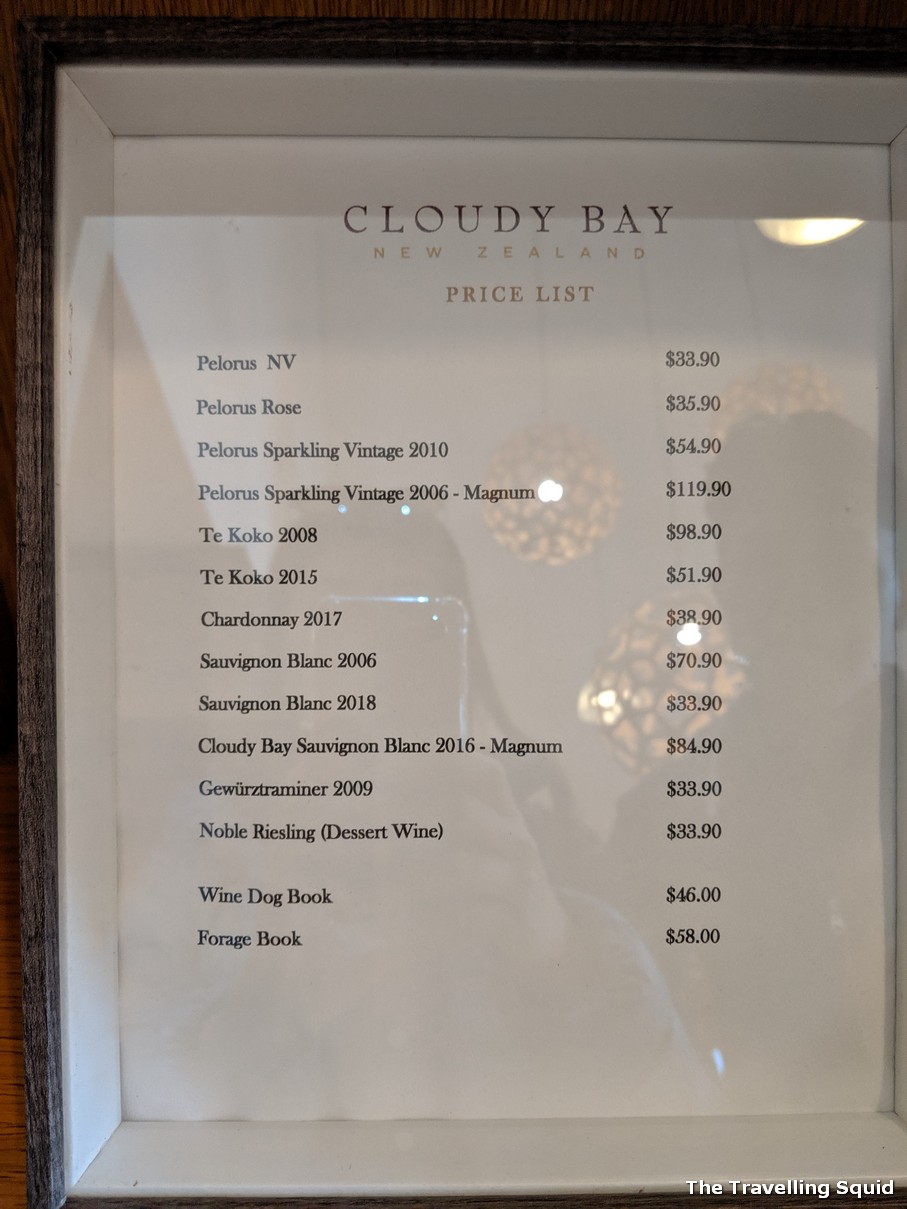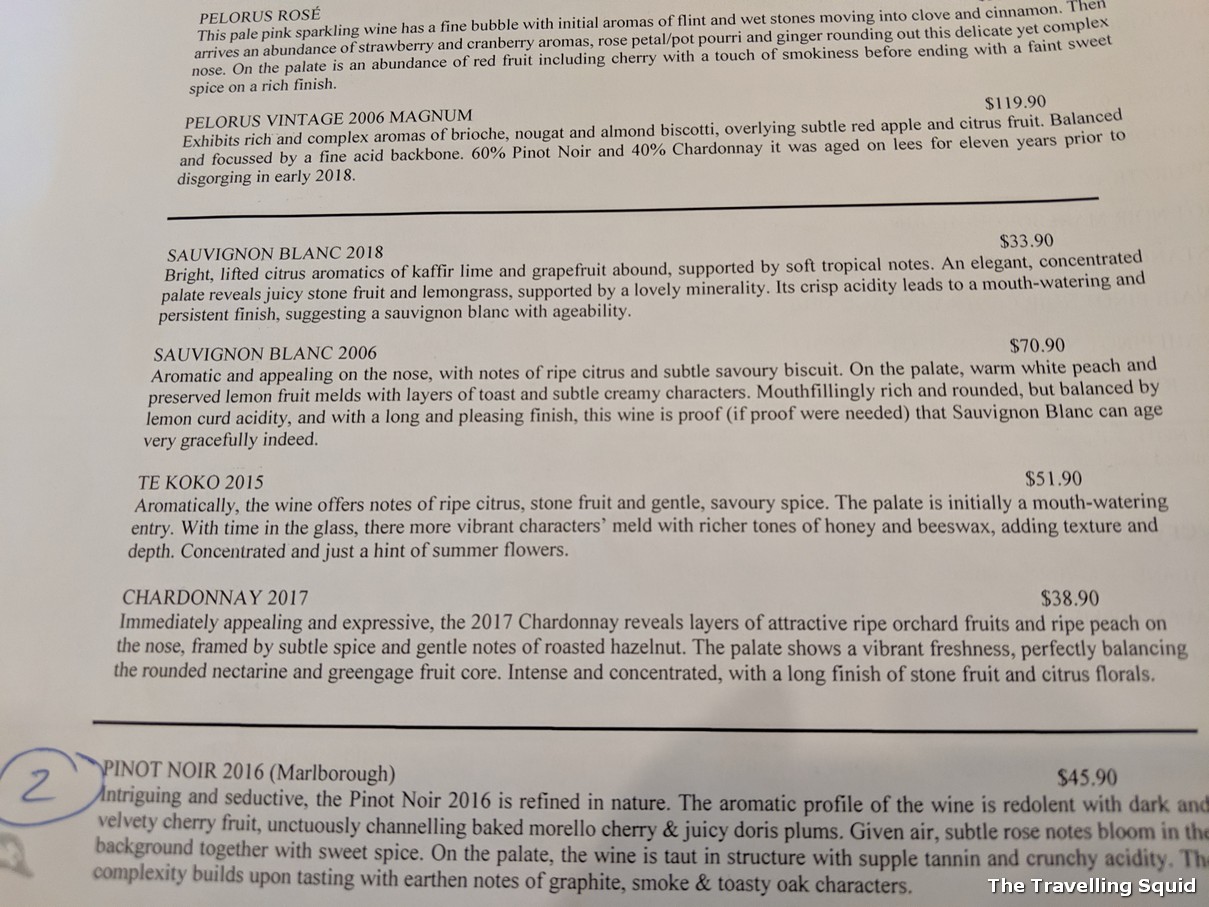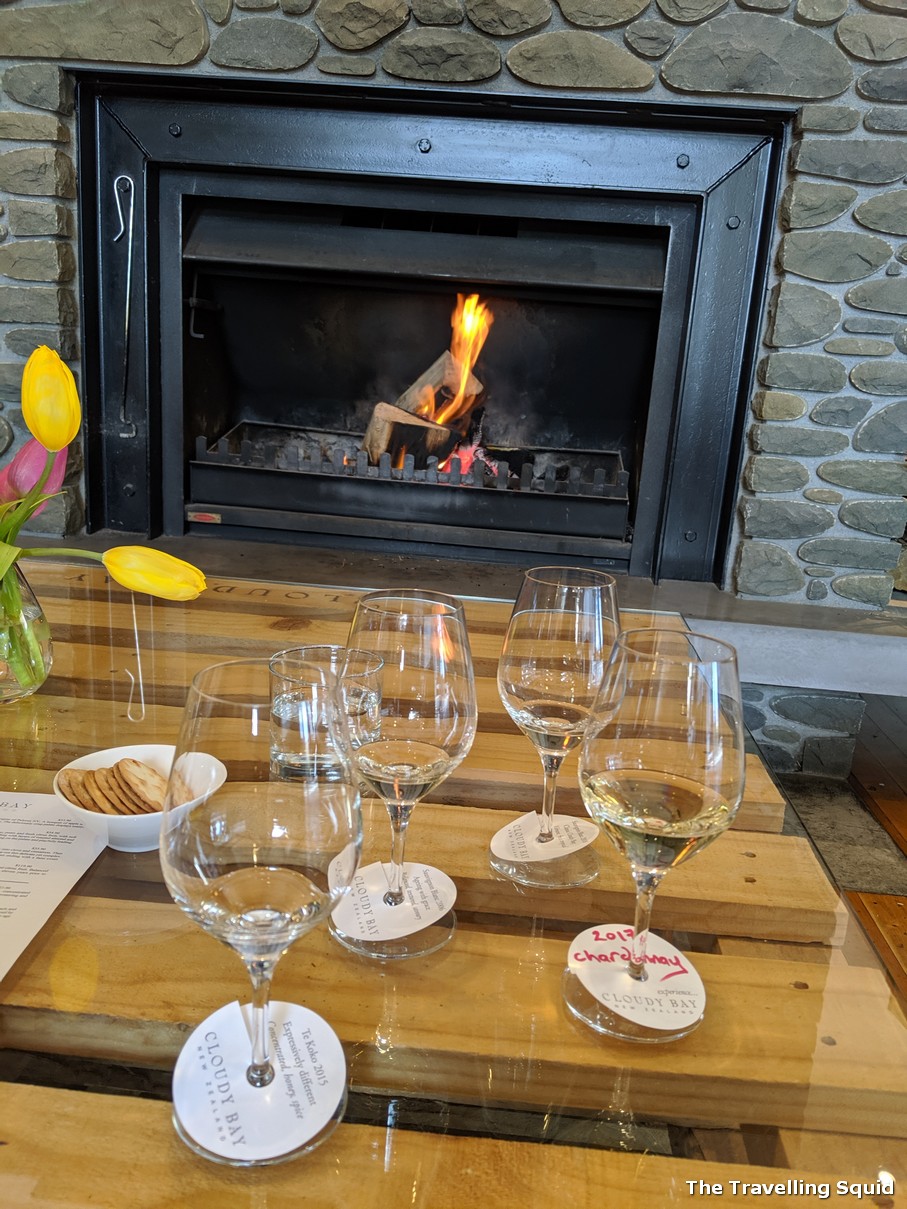 Of the whites, the Gewürztraminer was most interesting and the Perlorus NV was nicely balanced, with notes of apple and lemon, with a nutty finish.
The Travelling Squid's Take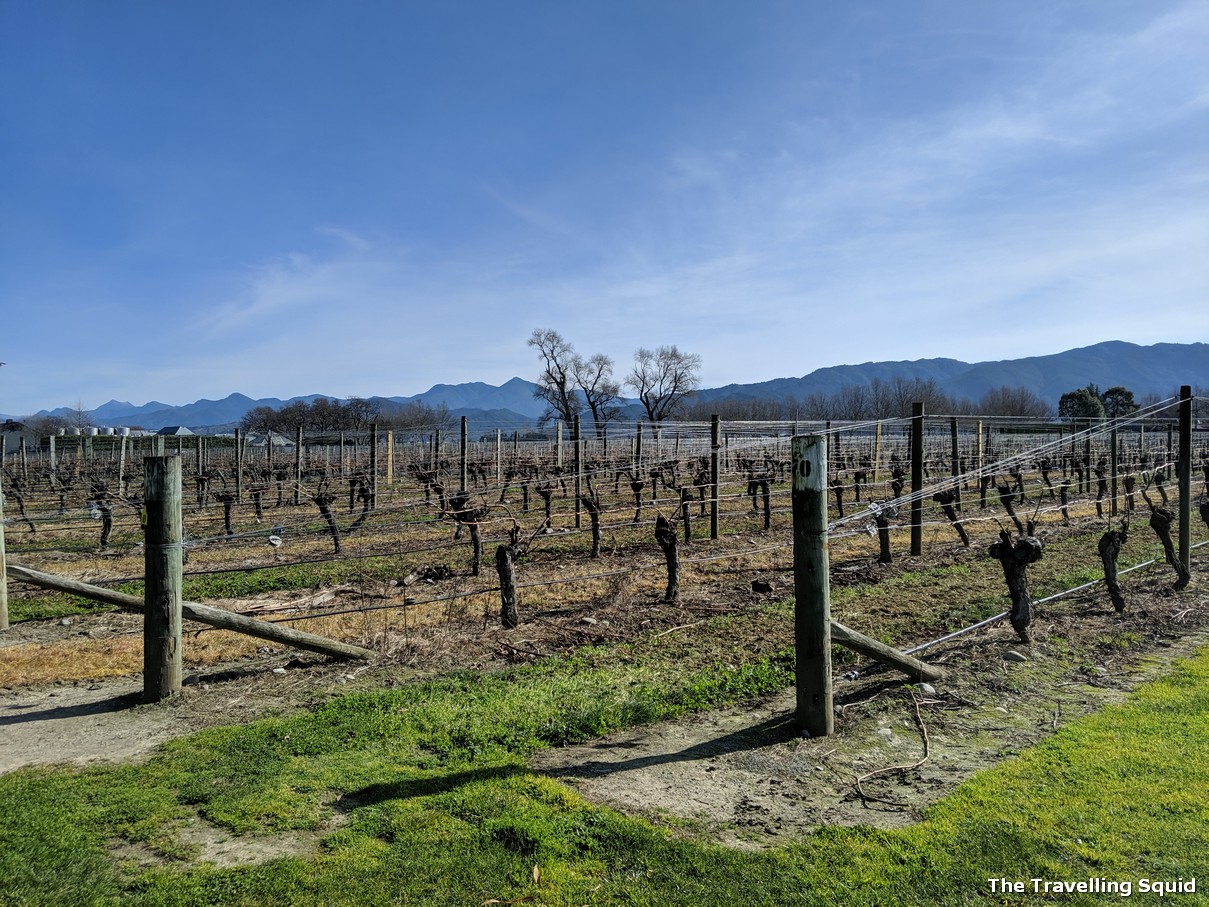 Cloudy Bay is a well-known brand known for its Sauvignon Blanc and Pinot Noir. It sells at a premium in Singapore and we were happy to find the prices much more value-for-money here. It was a great trip because we got to try other types of wines under the Cloudy Bay brand which were a little more complex, including the Te Wahi (about NZD90) which would have been great with food or on its own. We also thought the sparkling Pelorus NV (NZD33.90) was a great gift as it was easy to drink and interesting at the same time. I also thought that the staff was very generous with letting us try different types of wines – most cellar-doors had a limit of three servings. We eventually bought two bottles of the Te Wahi pinot noir and the Pelorus NV as a gift. It was memorable experience and definitely highly recommend!
***
About the Cloudy Bay winery in Marlborough
Address: 230 Jacksons Road, Blenheim 7240, New Zealand
Tel: +64 3-520 9140
Website: https://www.cloudybay.co.nz/
Opening hours: Everyday, 10am – 4pm
Best to give them a call before coming!