Can the hike to Franz Josef Glacier be done on your own?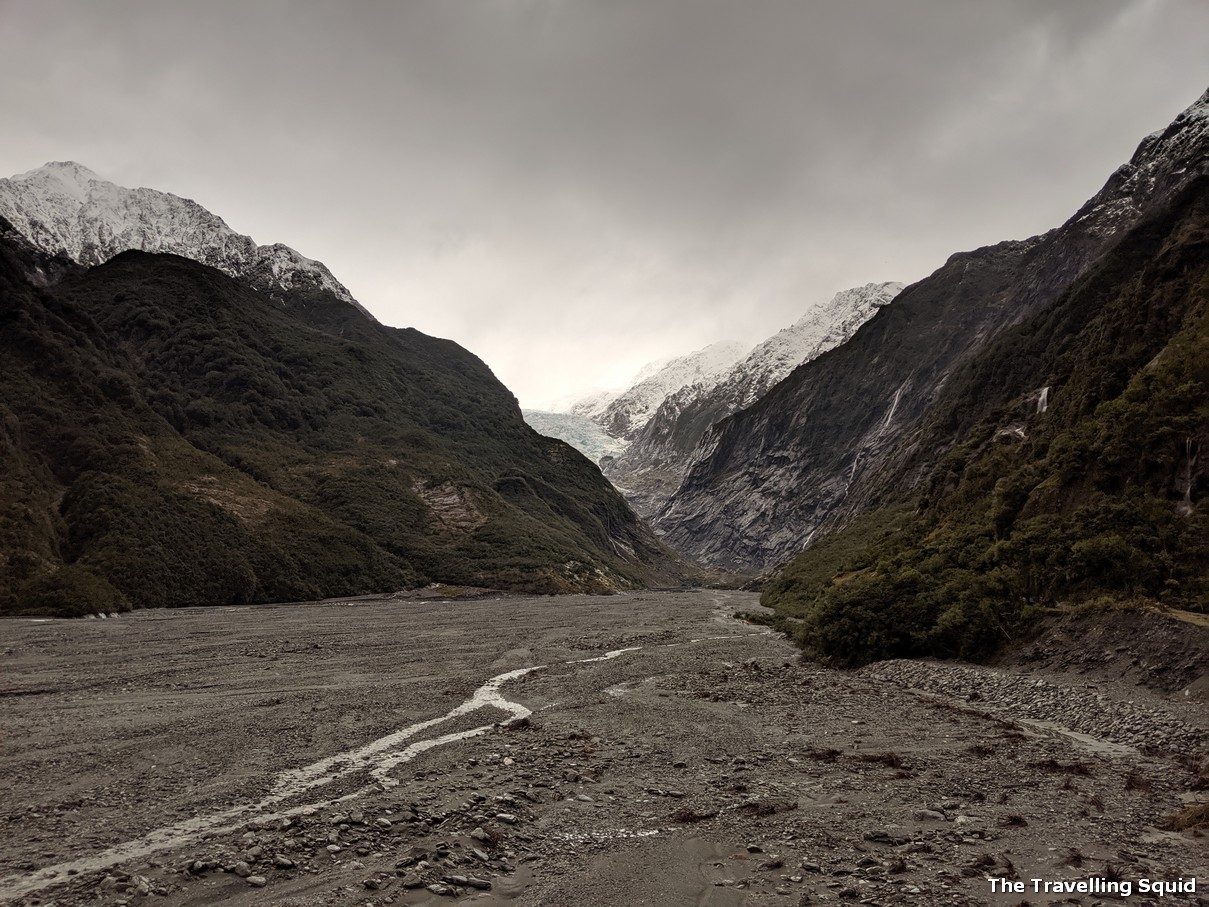 If you're planning to hike to Franz Josef Glacier in New Zealand's South Island, I think it's perfectly doable if the weather is fine. That said, if you're planning to do a hike during a downpour as you're only at Franz Josef for a day, it's much better to go on a walking tour. Can the hike to Franz Josef Glacier be done on your own? I would say it's possible, but you get to learn more about the glaciers, plants and sights around if you were to go on a tour.
Getting there
After visiting the vineyards in Marlborough, we drove into a little small town where which was a base to visit Franz Josef Glacier. It was raining that morning and we hoped that the rain would stop, just in time for our hike which was scheduled later that afternoon. We had booked a Glacier Valley Walk tour with Franz Josef Glacier Guides. It cost us NZD82+ for one adult. At about 2pm, it was pouring but we were told that the tour was still on. I was slightly reluctant as I was wearing a down jacket and did not want it to get wet. We were then told that gear would be provided.
Gear for the walk
We later found out that all gear for the walk was provided, including a waterproof jacket, pants, socks and shoes. The gear was in a very good condition – there was surprising no musty smell despite the fact that most of the shared gear would have gotten wet at some point due to the rainy conditions.
Beware of inclement weather
We visited Franz Josef Glacier in Aug 2019, and were told by our guide that in Mar 2019, the Waiho River overflowed and the bridge linking the park had washed away. According to the NZ Transport Agency, there was massive rainfall and the currents affected the rock which held the bridge in place. The bridge has since been repaired. With this news in mind, it is not advisable to go on a hike on your own in the event of inclement weather.
Start off point
The van took us from the Franz Josef Glacier's office to the carpark of the Franz Josef Glacier walk start point. At the start, we came across plenty of interesting trees. Our guide would pause to talk about them for a short while before moving on.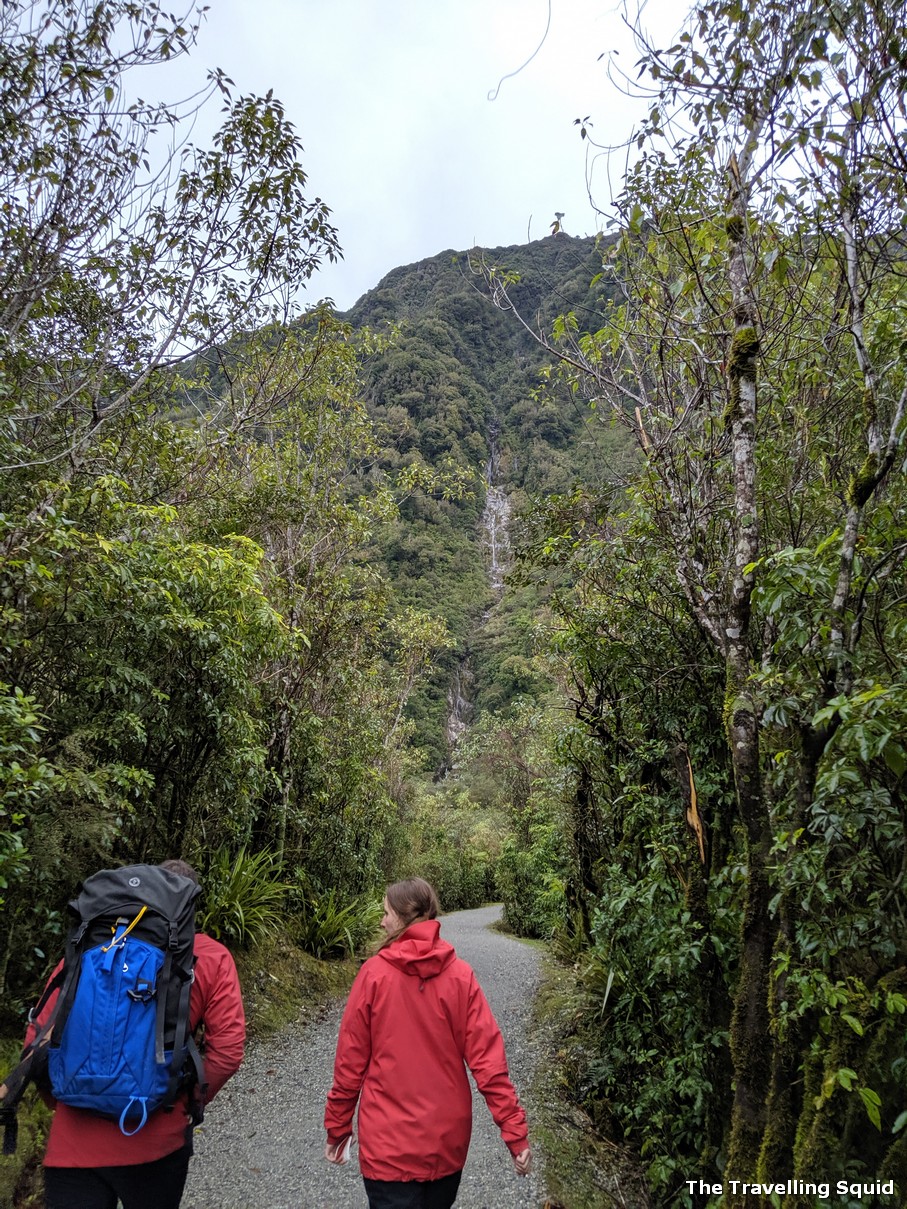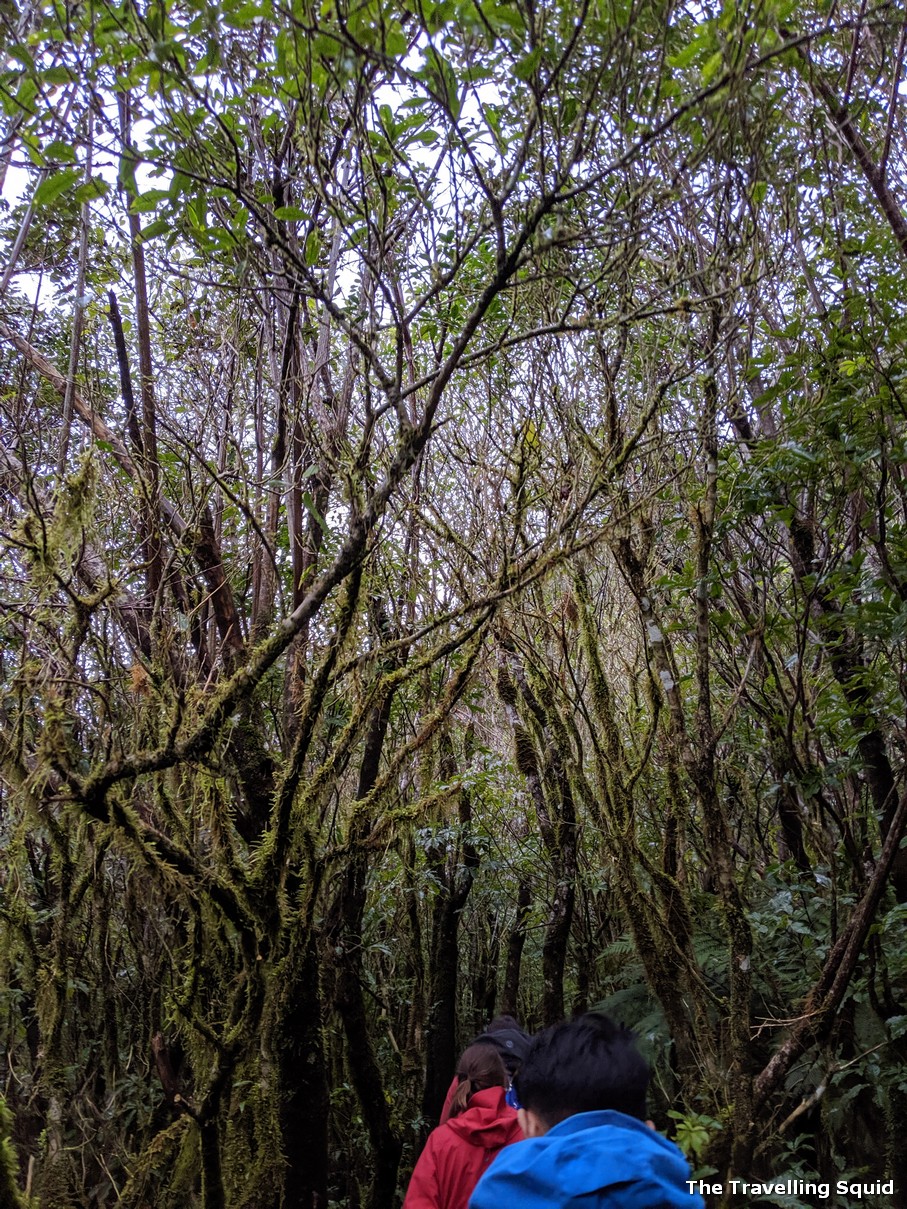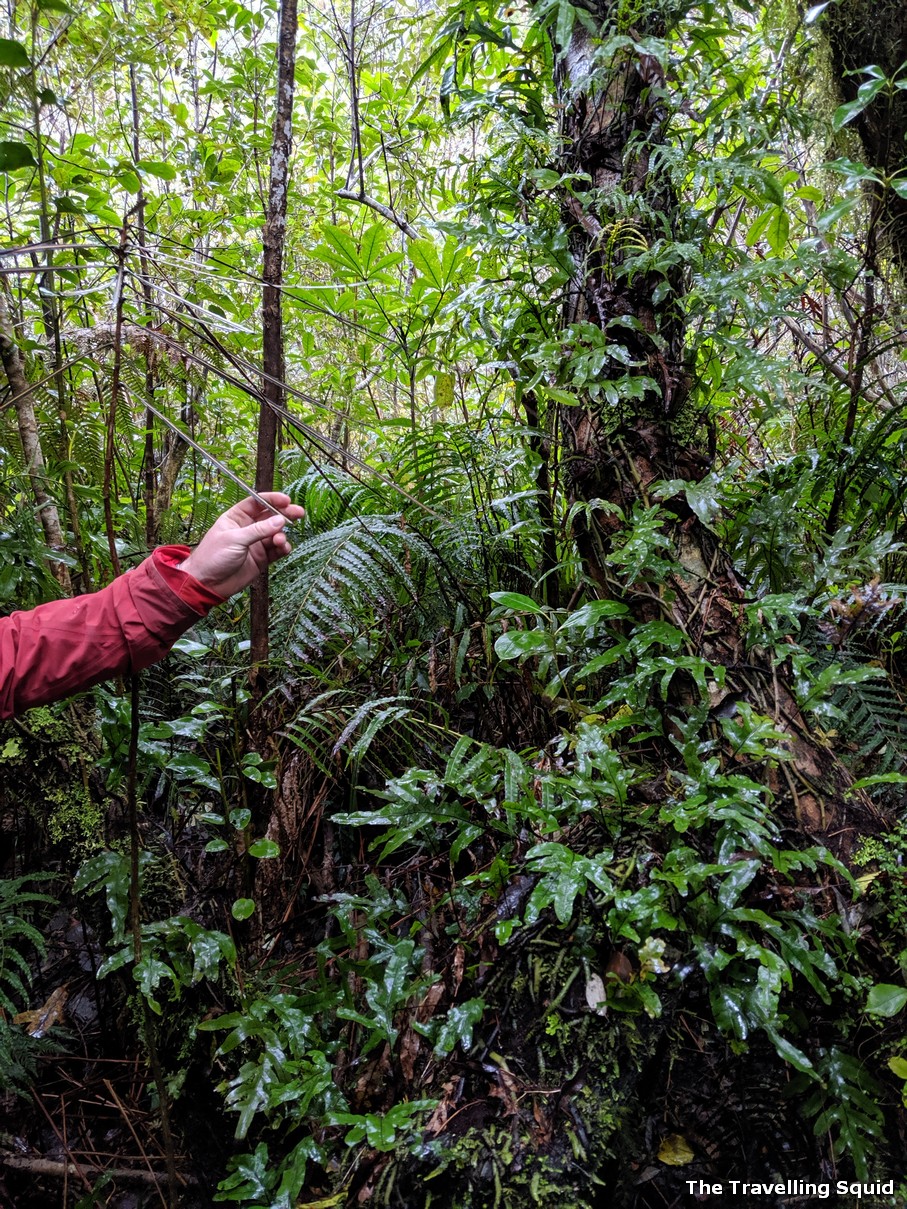 Our guide shared that the crevices you see in the rock are caused by movement in the Earth's plates. This caused the indentations in the rock, and subsequently a mini-waterfall as snow from the mountains melt.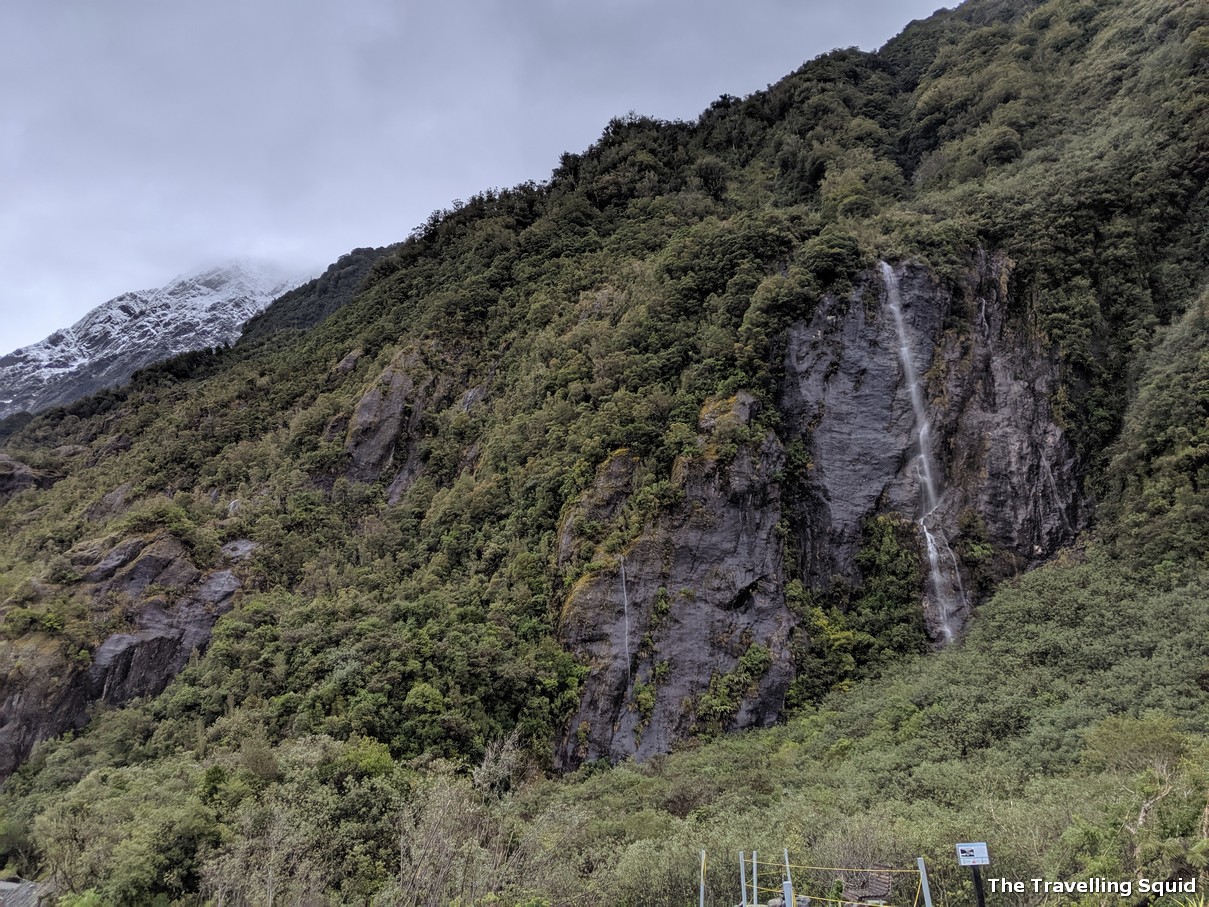 Why are glaciers blue? This was a popular question and our guide said it was due to snow falling on the glacier. When it gets compressed, it becomes part of the glacier and air bubbles are squeezed out of the ice. The ice crystals enlarge and the ice appears blue as it absorbs other colours more easily than blue.
He told us that he had been to the Tasman Glacier, New Zealand's longest glacier and taken a piece of glacier ice back. The ice made great drinks and it retained its solid form for about 4 days before melting.
It is common for glaciers to grow and retreat but unfortunately due to climate change and global warming, glaciers all over the word, including the Franz Josef Glacier and Fox Glacier which we visited next had entered a very rapid pace of retreat. According to Wikipedia, Franz Josef Glacier should have retreated by 5km and lose 38% of its mass by 2100.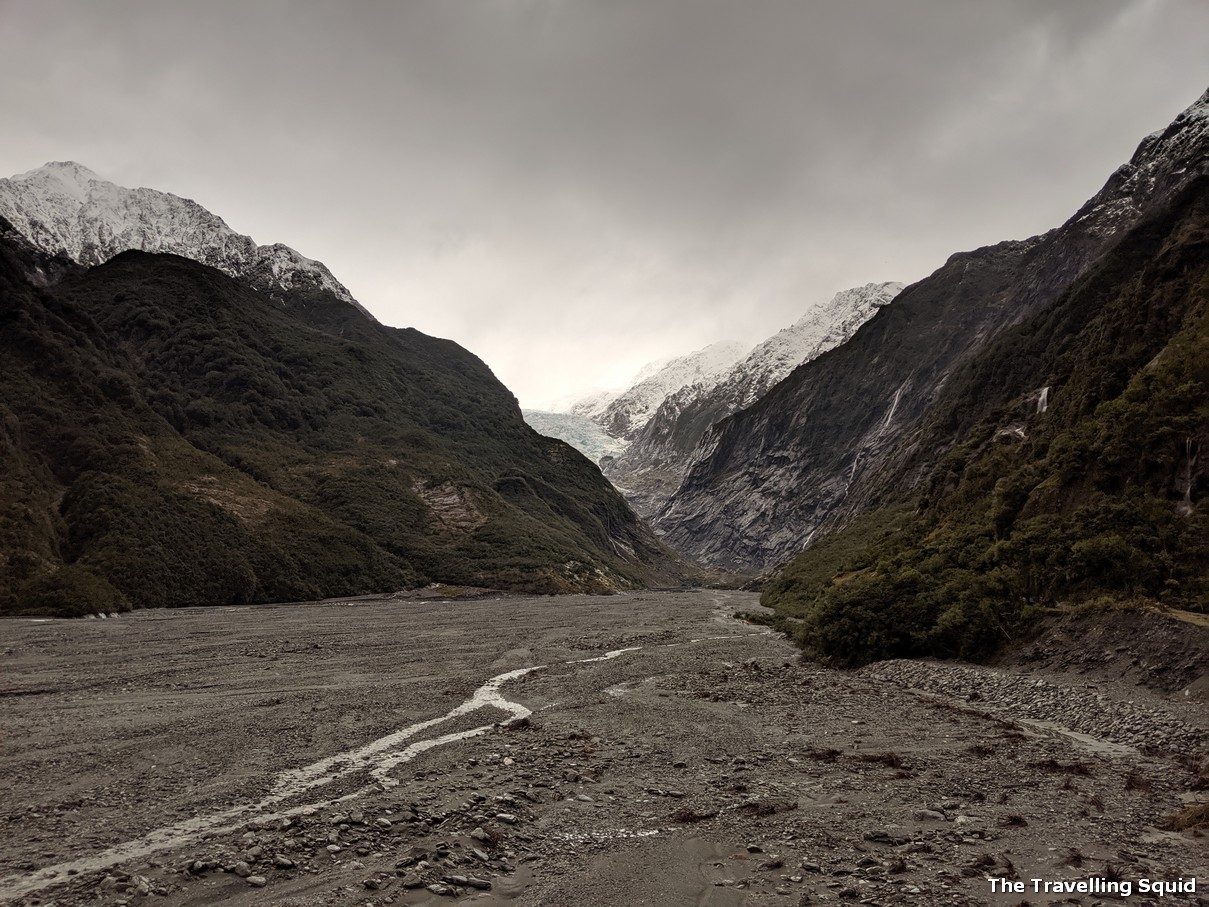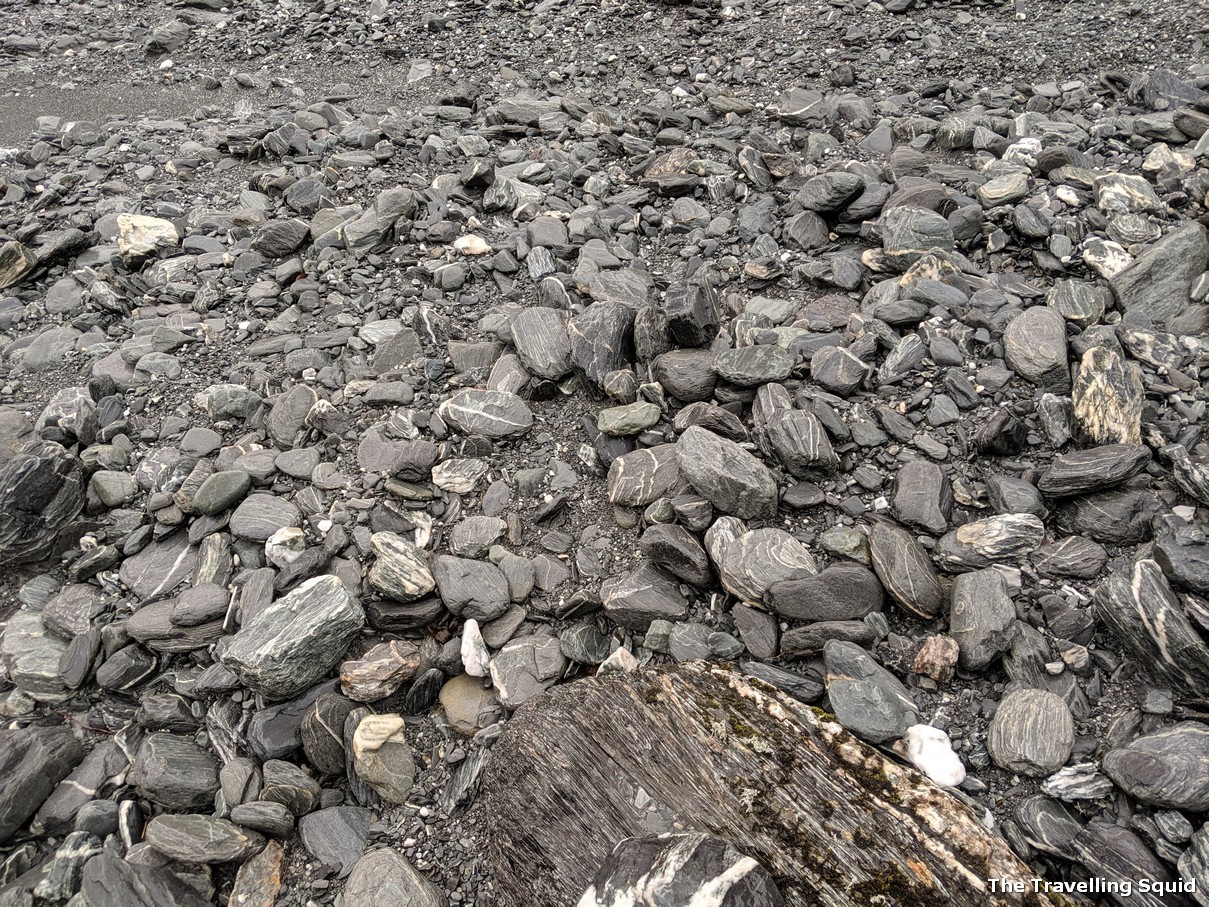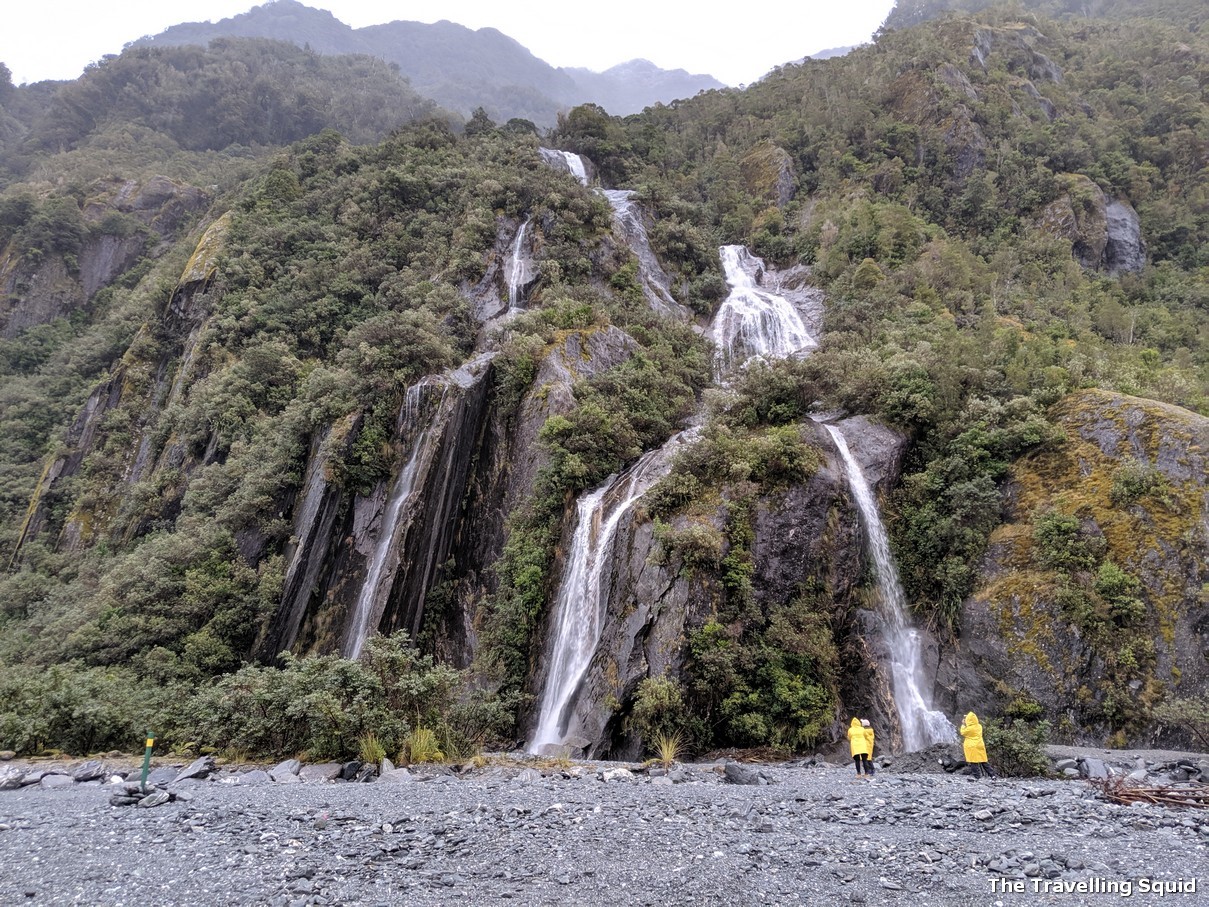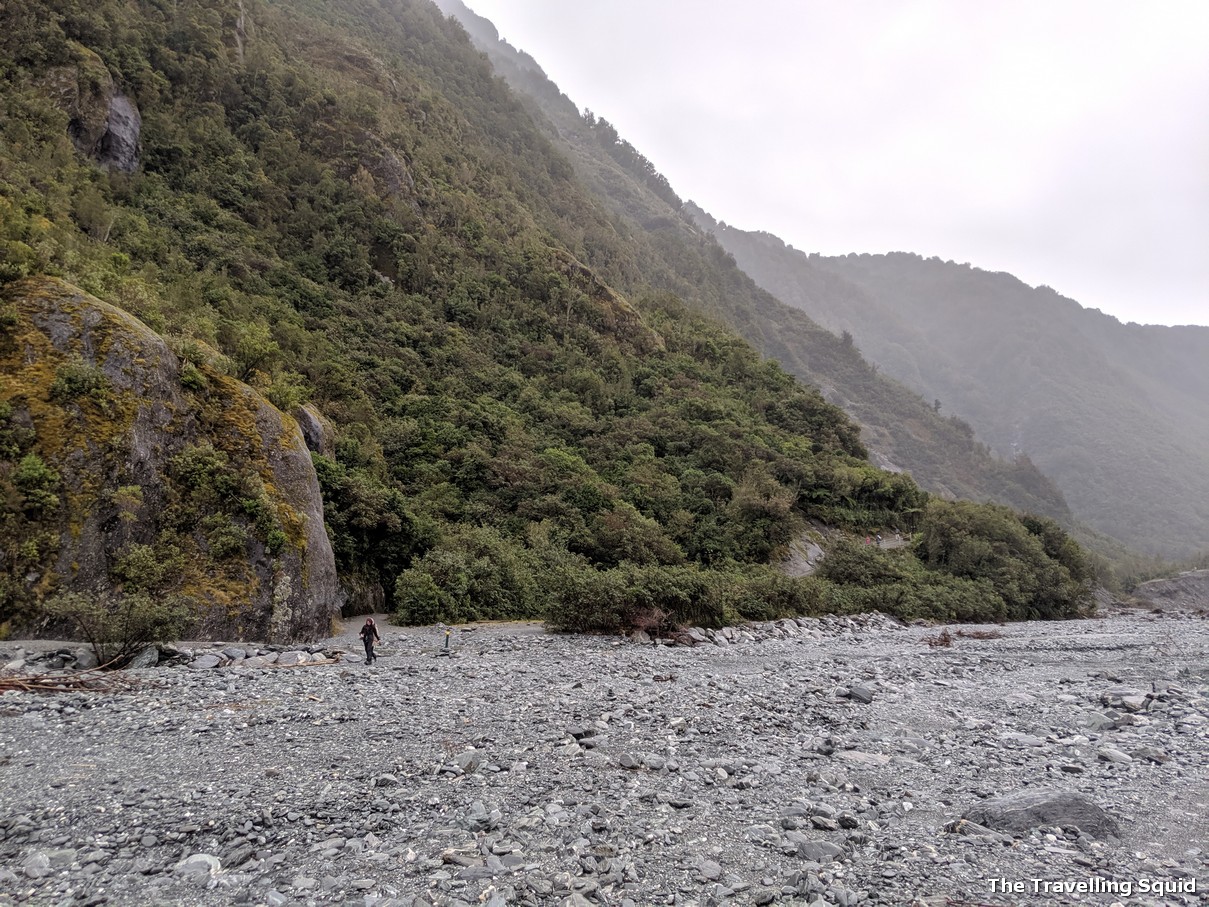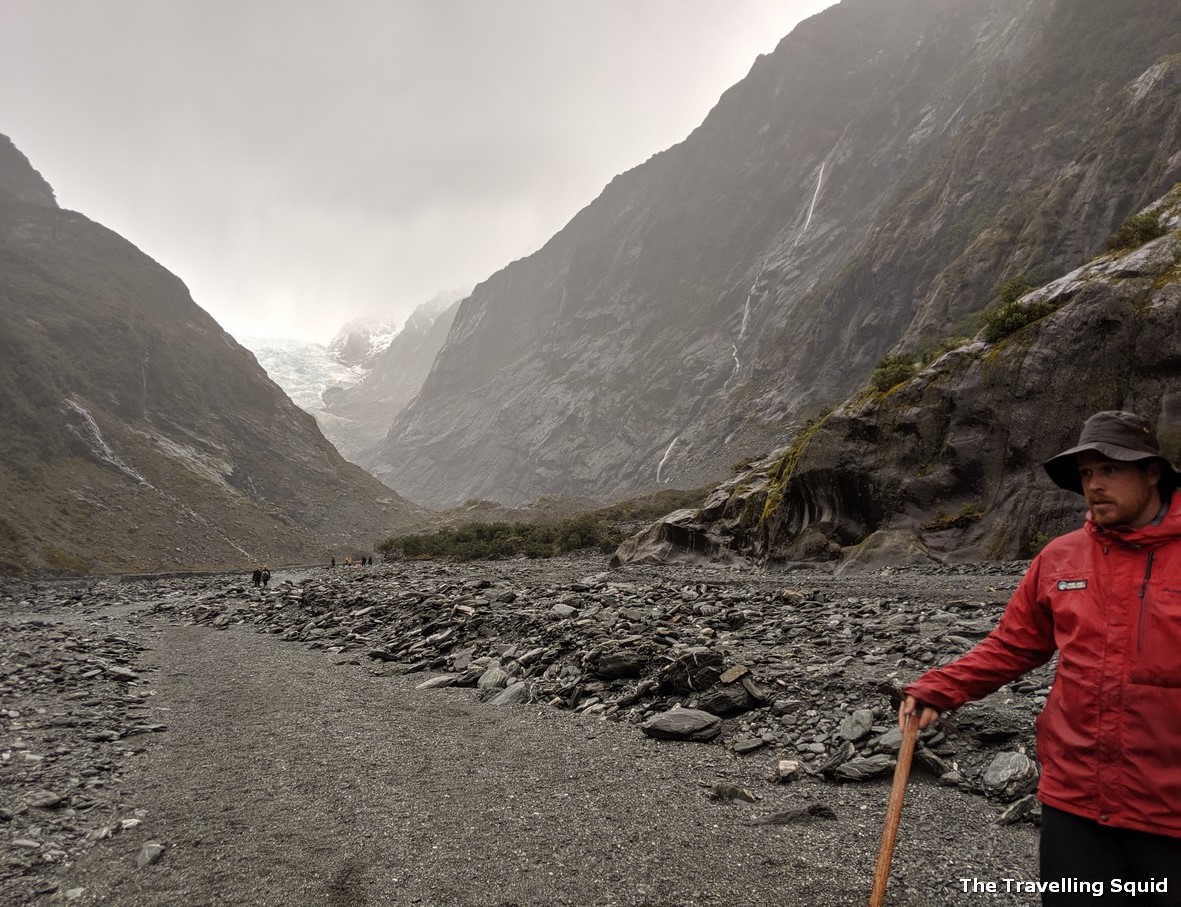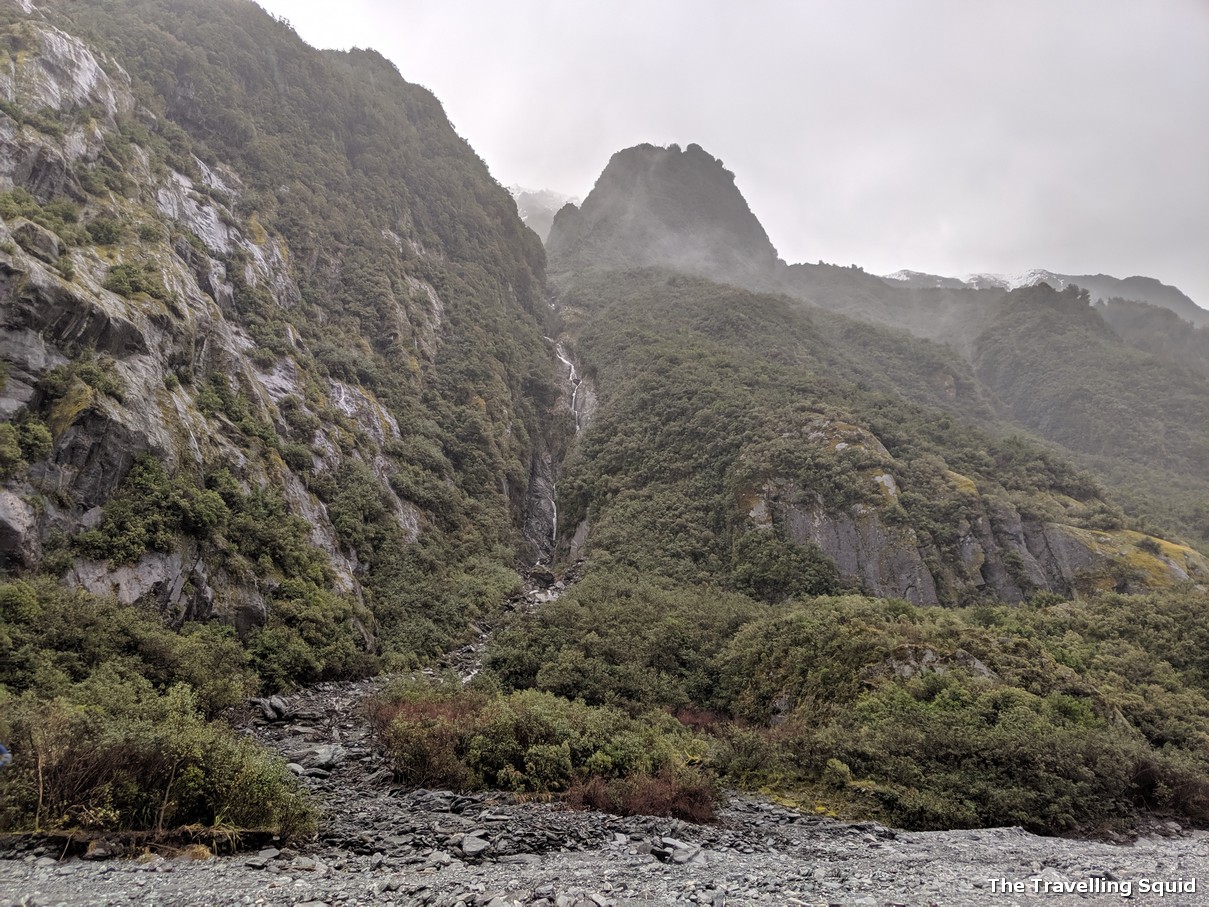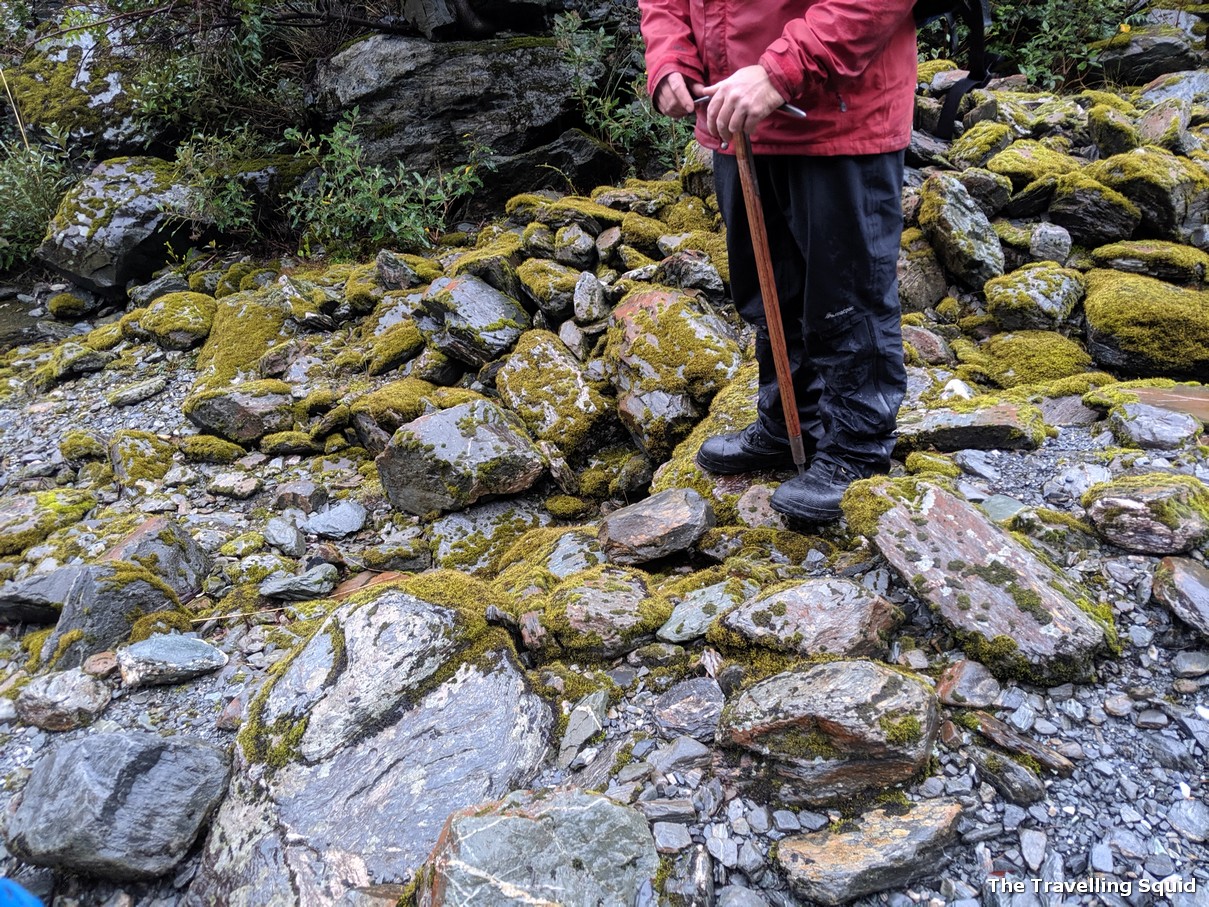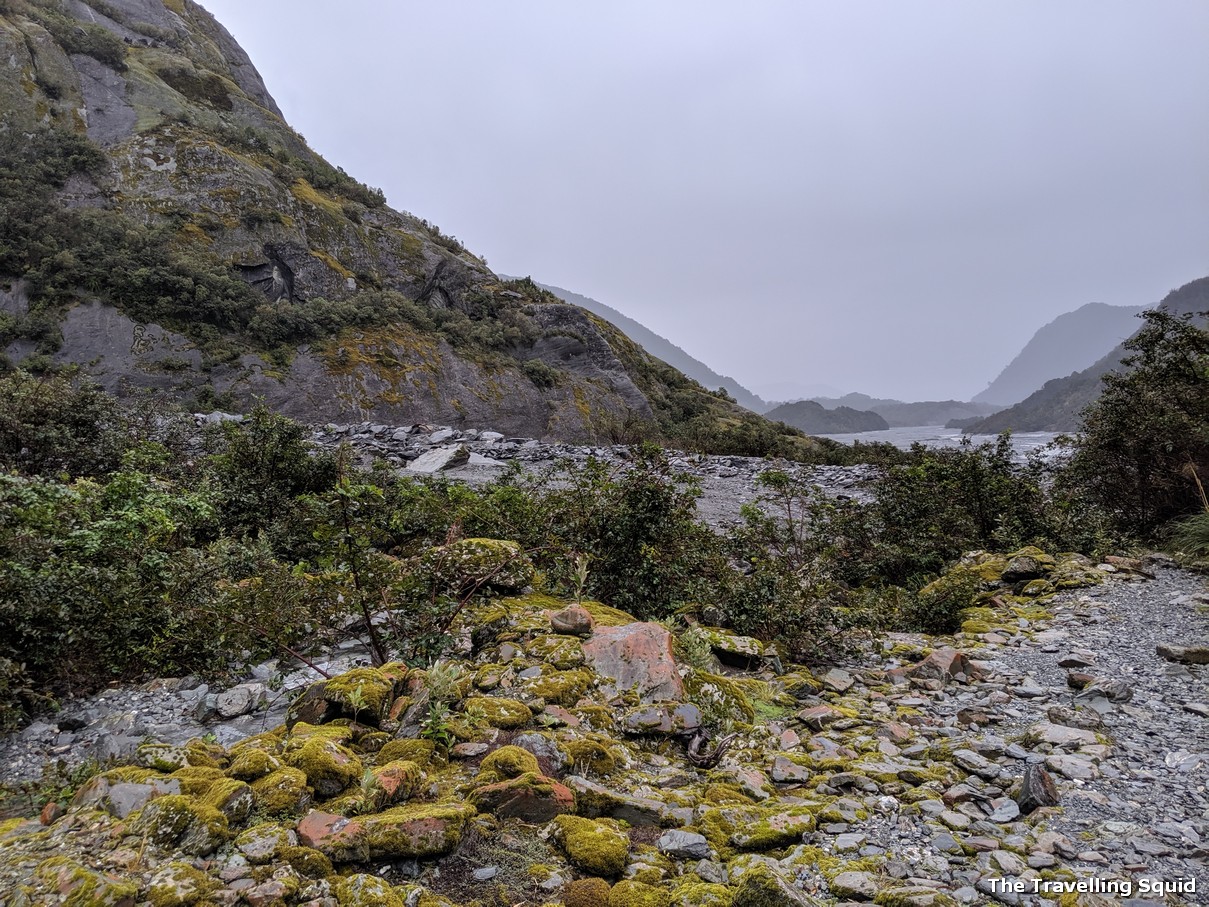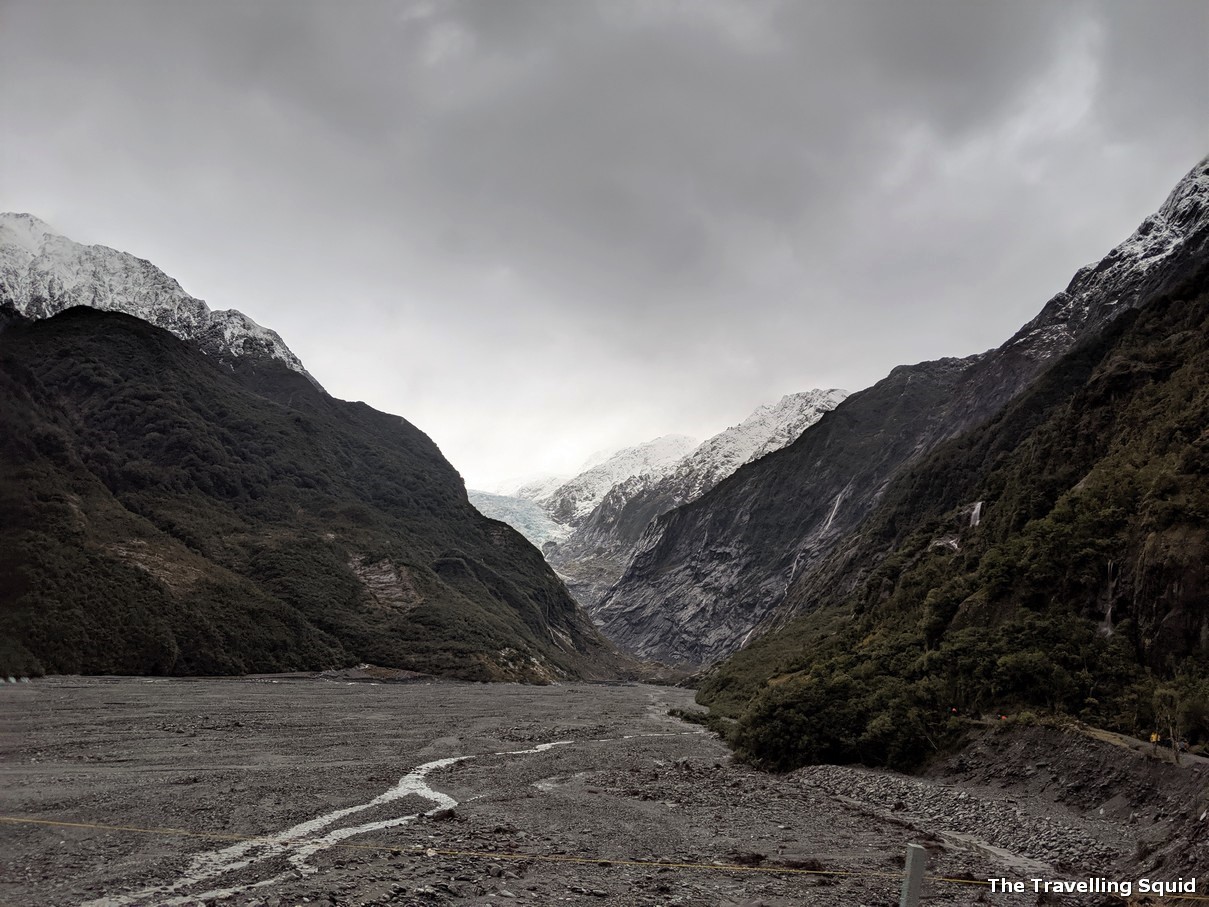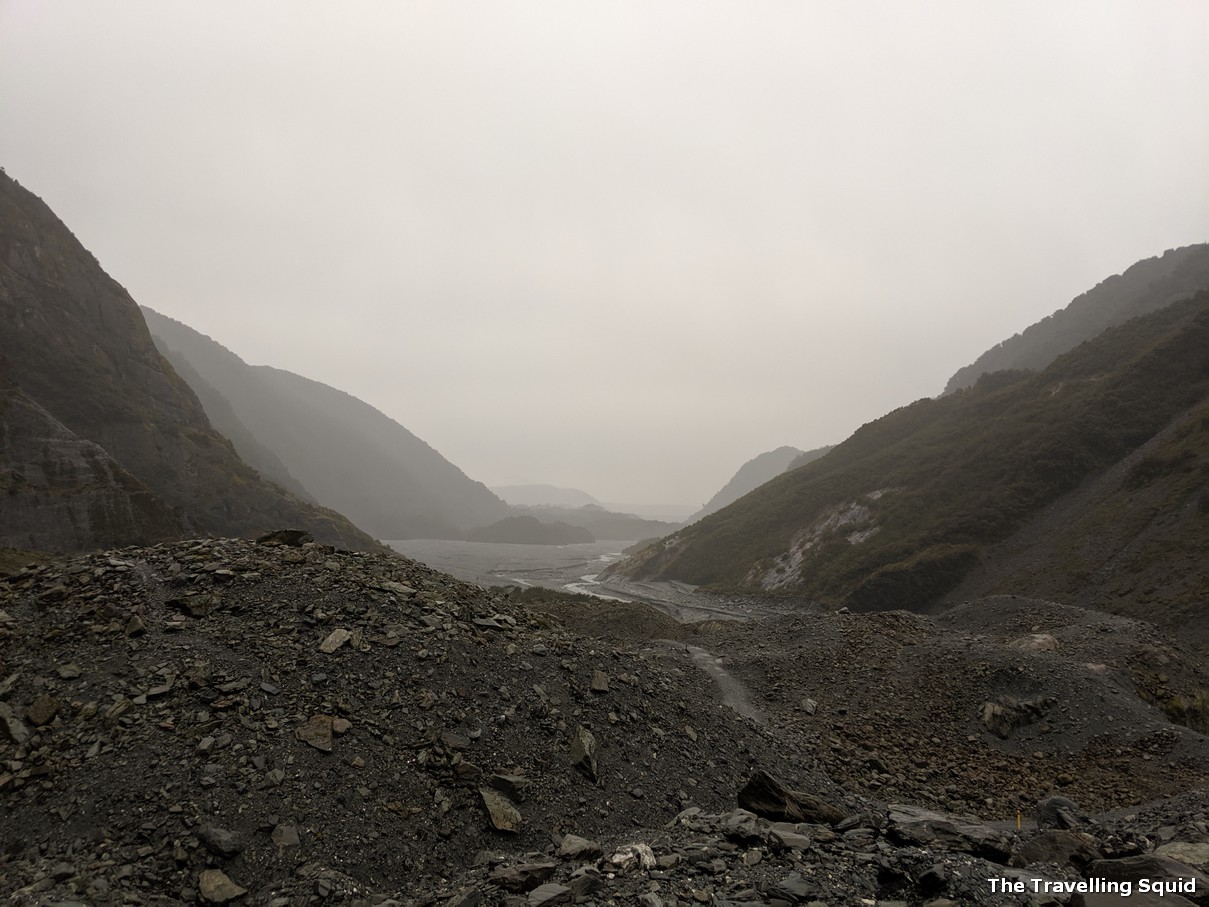 The Travelling Squid's Take
The Glacier Valley Walk by Franz Josef Guides was informative and gave us the confidence to do our own walk to Fox Glacier the next day. If it's your first time attempting such walks, I think it would be useful to go with a guide. But once you get a hang of it and understand the terrain you're dealing with, you're set. Just remember to take extra precaution during inclement weather.
Our guide was also super helpful with sharing recommendations on the good eats in Queenstown, as we were heading there next. It was nice to hear a local's perspective about working in New Zealand too – the cost of living in Queenstown is apparently super high. Last but not least, if you're keen to do this trek, you can make a reservation online at the Franz Josef Glacier Guides website.
Have fun!