3 scenic viewpoints along the drive to Milford Sound
After exploring the wineries in New Zealand's South Island, we planned a road-trip to Milford Sound from Queenstown. Based on our experience, a self-drive to Milford Sound is highly recommended, given the scenery along the way. It is also more economical than taking a helicopter in, which according to online sites could cost about NZD470 for a one way trip. During our drive from Te Anau to Milford Sound, we managed to stop by several viewpoints and still made it there in 2 hours. Here are three scenic viewpoints along the drive to Milford Sound.
Our itinerary
Our itinerary comprised taking a 2-hour drive from Queenstown to Te Anau. We also stayed at Te Anau for a night. The next day, we continued driving for 2 more hours to Milford Sound and then took a 2-hour cruise. Thereafter, we took a 4 hour drive back to Queenstown, which was fine because two of us took turns to drive. Before heading off from Te Anau, make sure that you have sufficient fuel as there are no petrol stations between Te Anau and Milford Sound.
3 scenic viewpoints along the drive to Milford Sound
1. The Eglinton Valley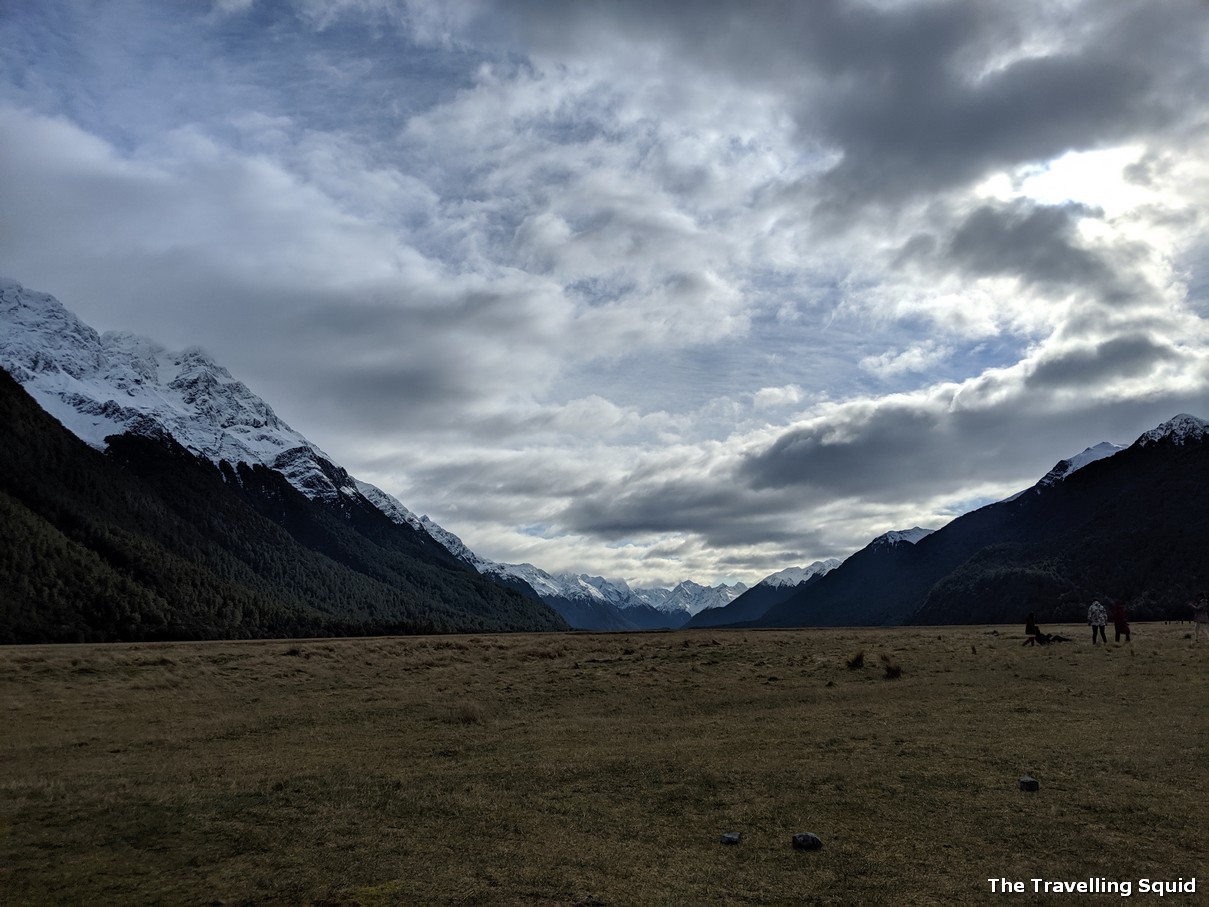 Our drive to Milford Sound continued the next morning and we passed by Eglinton Valley, one of the scenic viewpoints marked out in a tourist map. There were clear brown road signs indicating the direction too. According to the official site of Milford Sound, the valley was carved out by glaciers thousands of years ago. Today, the surrounding mountains are covered in native beech trees while the valley floor is covered in golden tussock grass. The grand backdrop of the mountains behind attracted plenty of Instagrammers, despite the fact that it was drizzling.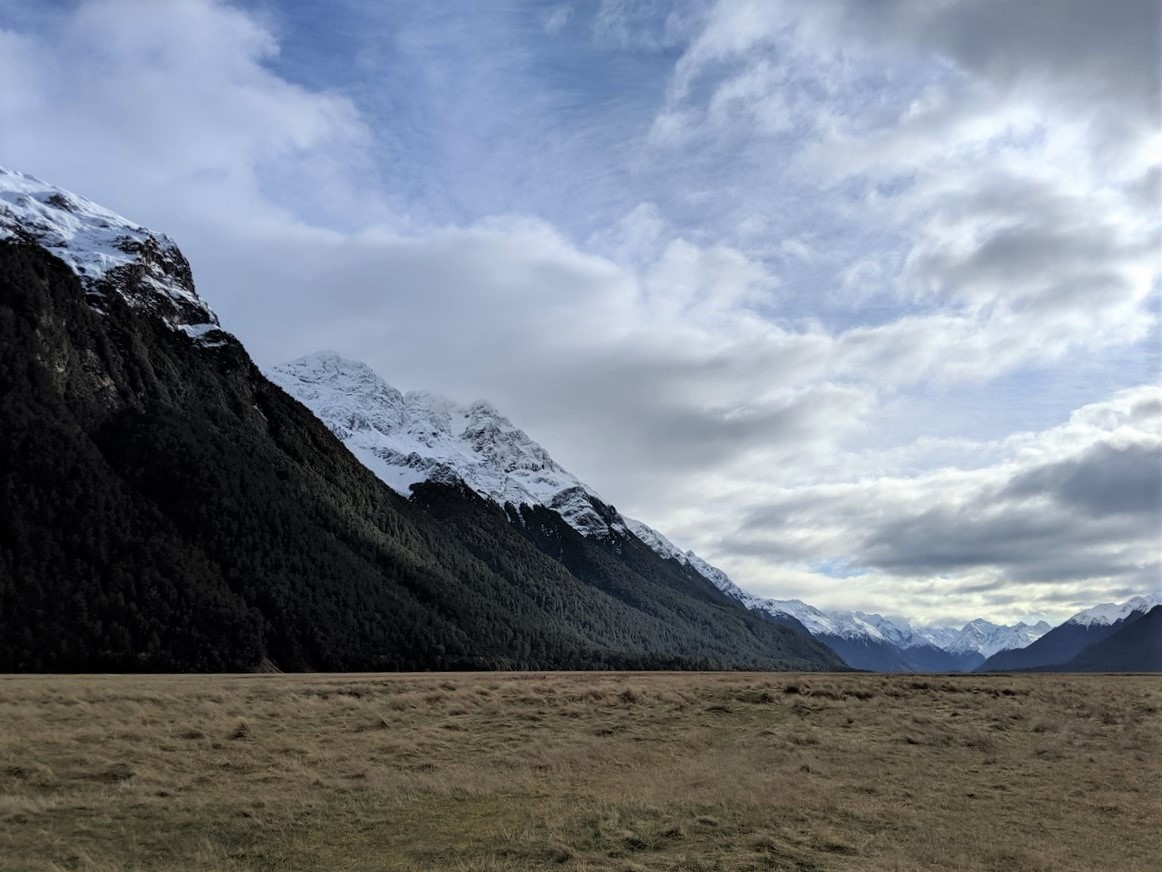 2. Mirror Lake
The sky cleared up while we were on the way to the Mirror Lake. (To be it honest, it was nothing much, just a rather still lake). That said, the still lake made for taking good photos of the snow-capped mountains and their reflection. There were plenty of tourists so we quickly did a stop and carried on, so as to get ahead of the tour buses. Overtaking was tough on a single lane road.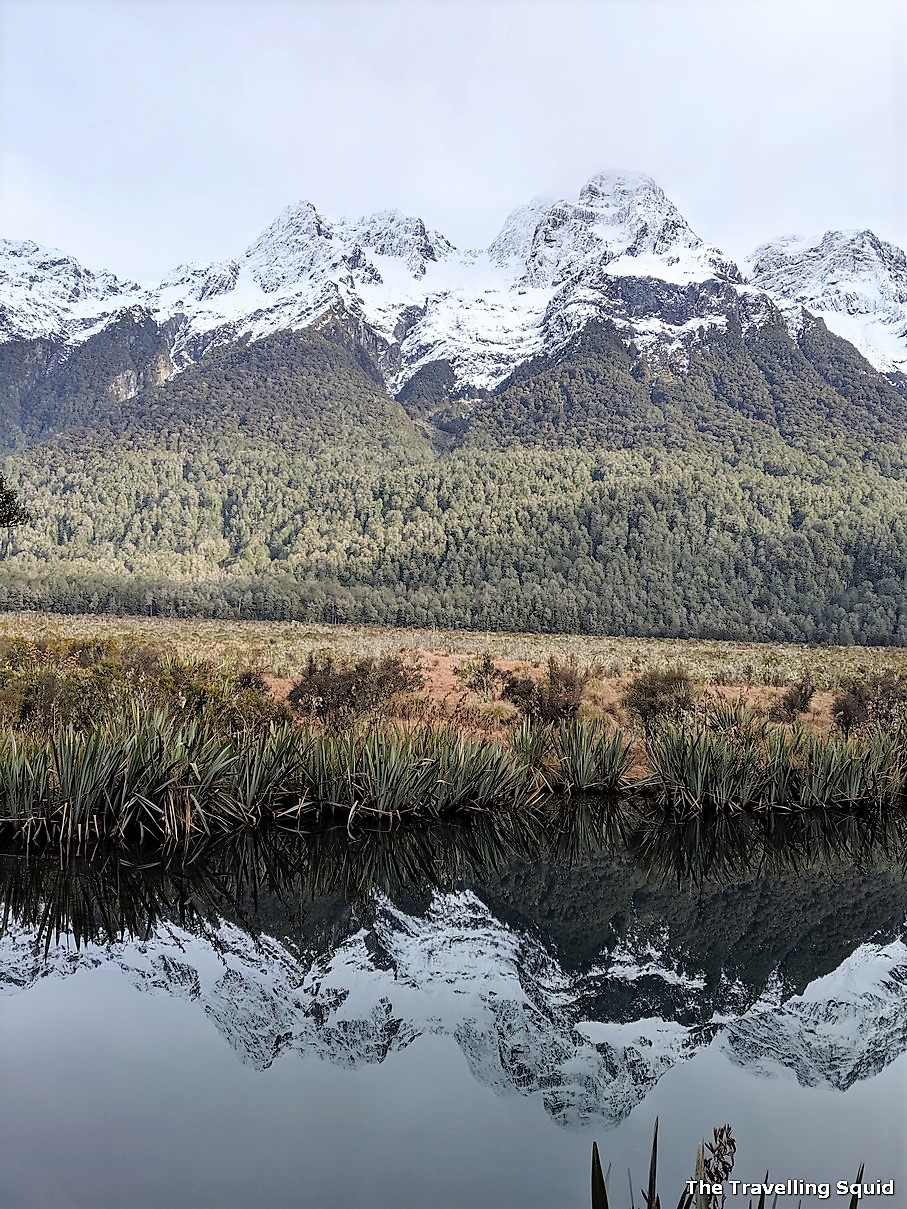 There was another recommended stopover point Knobs Flat, but I don't recall the scenery being exceptional, except that it had a clean washroom – which made for a worthwhile stop.
3. Pop's View Lookout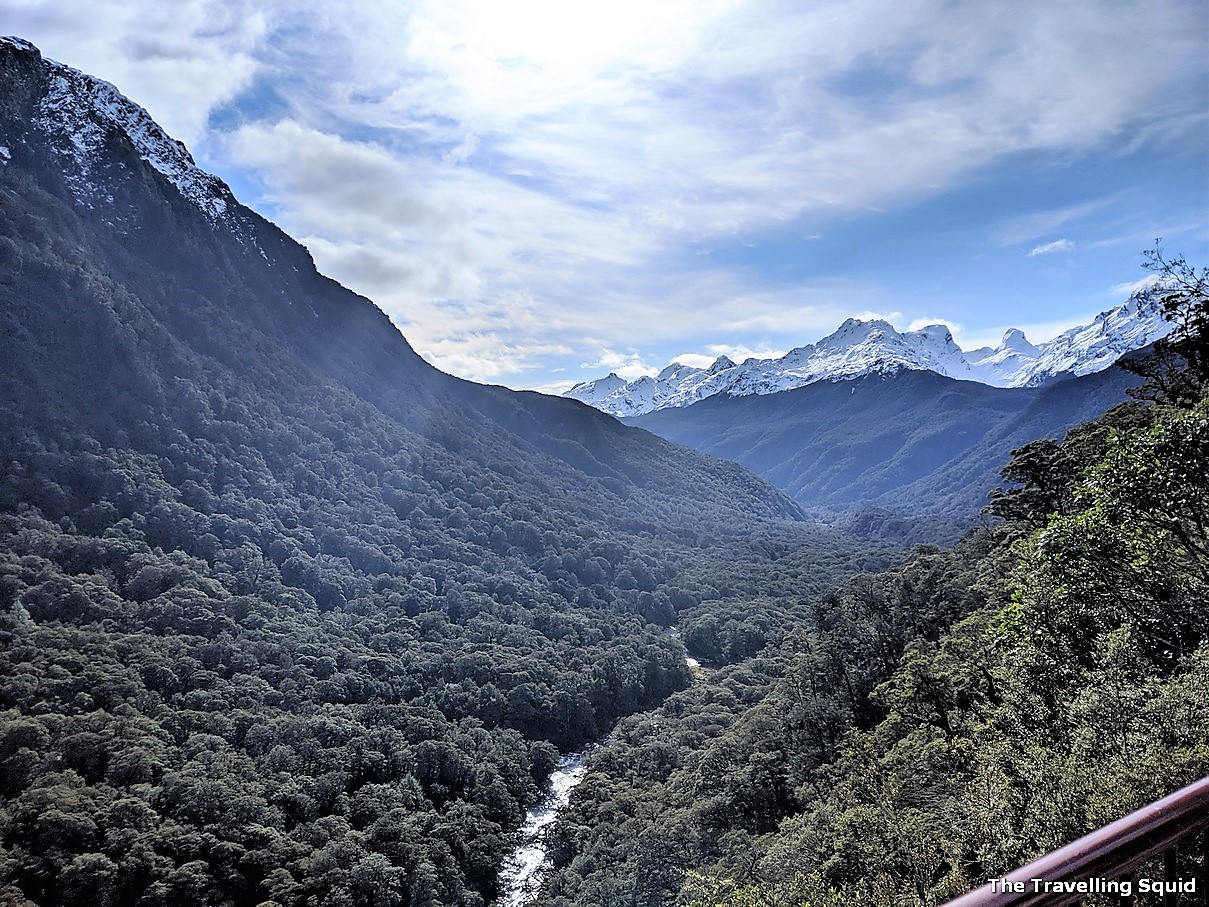 The last stop we made before heading to Milford Sound was Pop's View Lookout, name after Robert Alister, probably one of the area's residents who died in an avalanche. The view here is gorgeous. To the left, you can see Mount Cristina at 2602m, while on the right you can see the little Mount Lyttle. It's a breath-taking view of what New Zealand has to offer.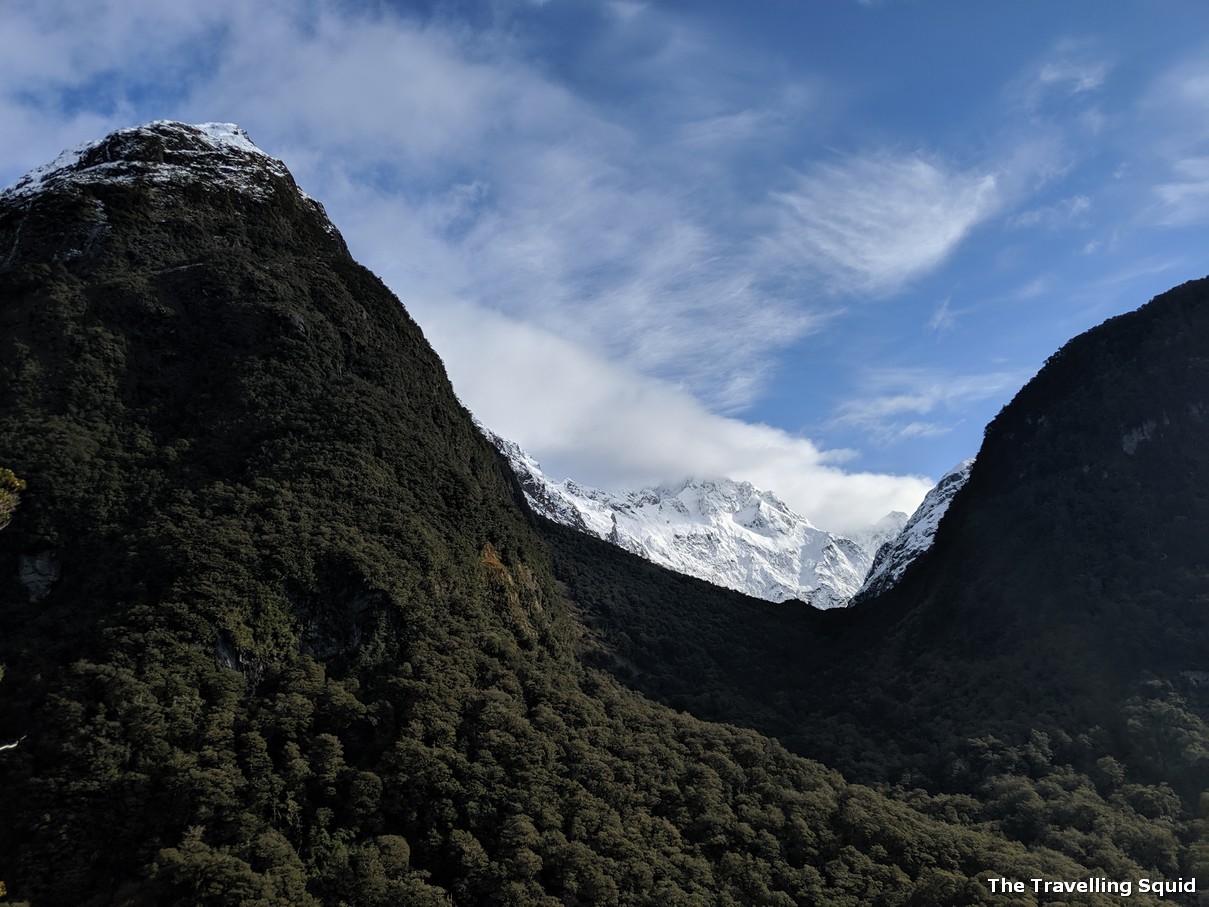 Homer Tunnel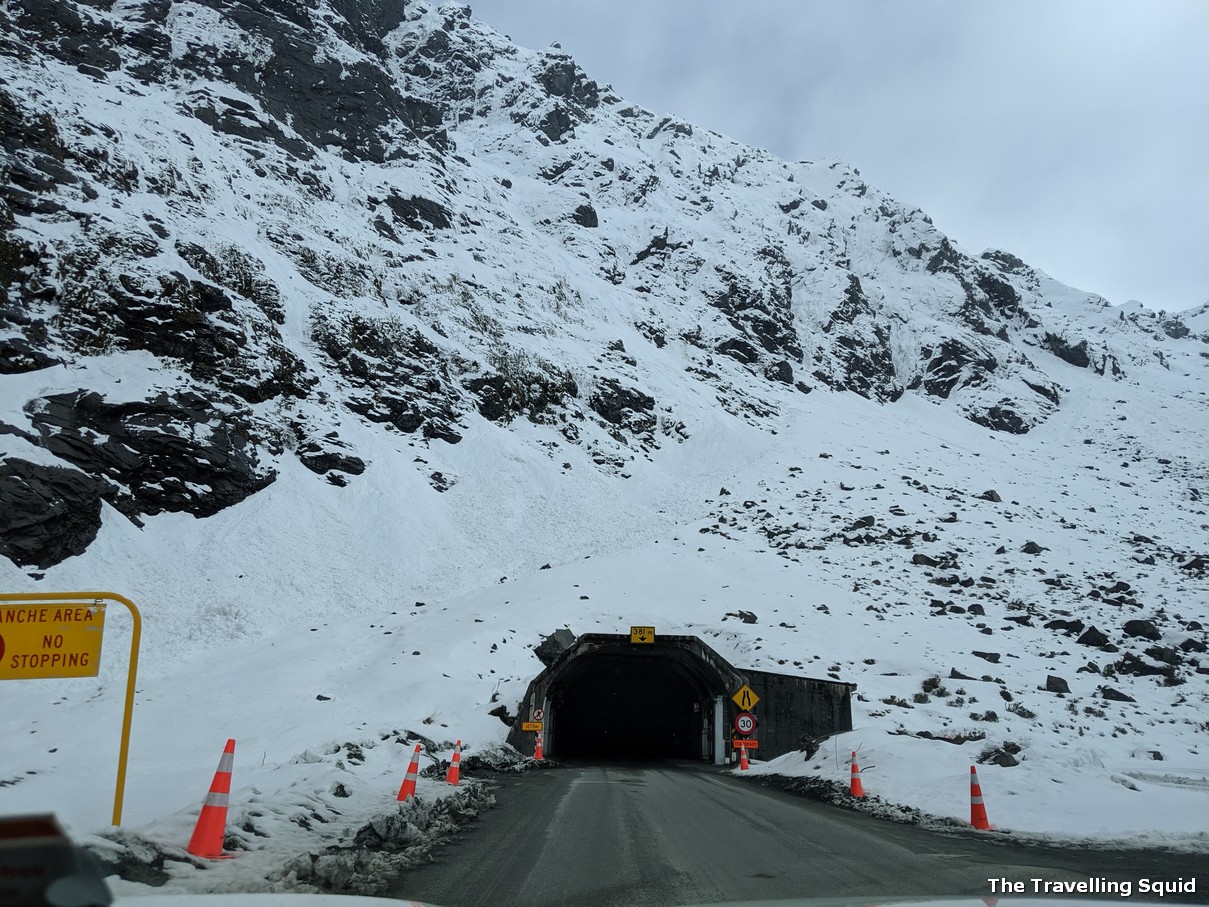 I wouldn't consider the tunnel a viewpoint as you have to pass through it during your drive to Milford Sound. Homer Tunnel is significant as it is the longest gravel-surfaced tunnel in the world (and makes for a pretty tricky drive). The tunnel is supposed to be large enough to accommodate two lanes but I think only one lane was open during our trip there. We had to wait at the traffic light before being given the go-ahead to enter. Do drive carefully as the road was quite wet and narrow. The tour buses entering the tunnel moved super quickly for their size – it was quite a feat.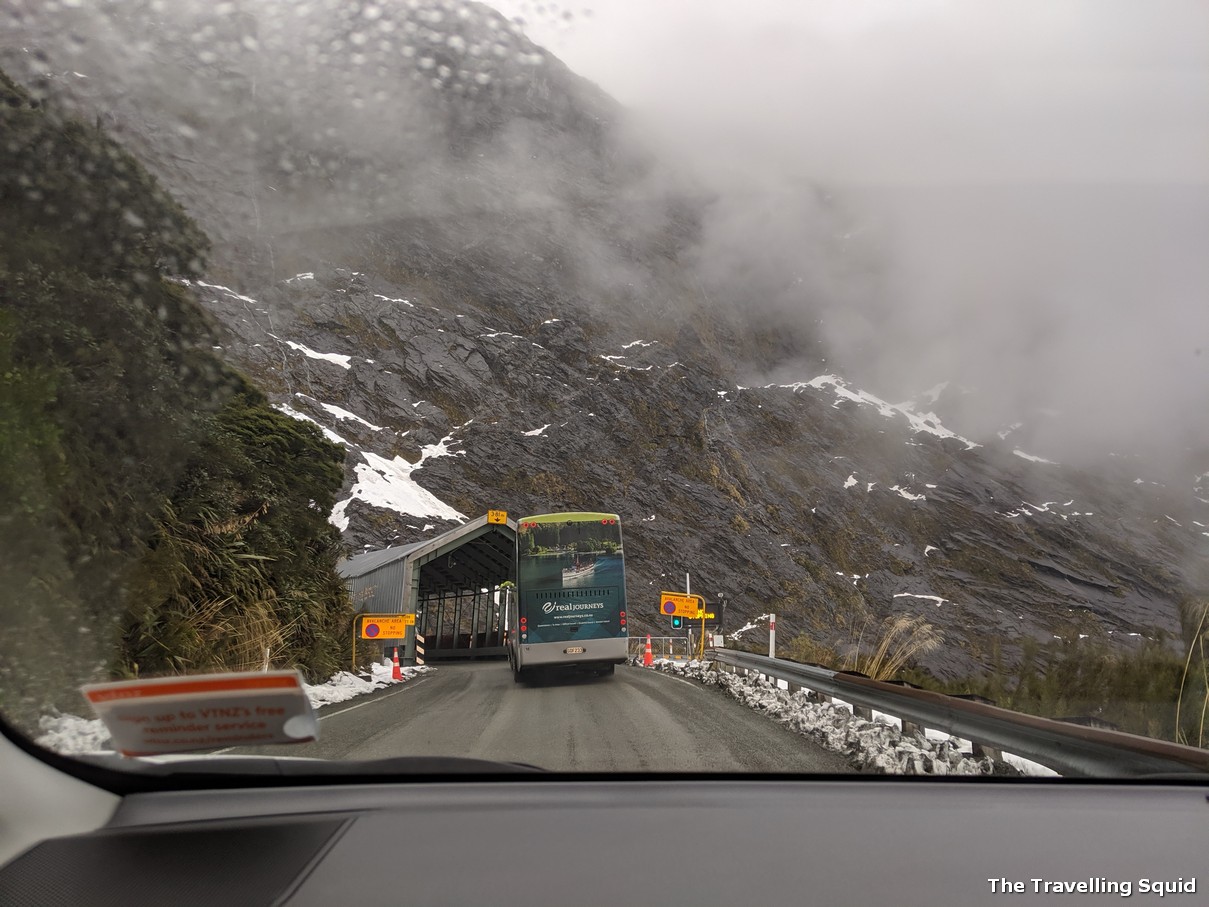 The Travelling Squid's Take
In general, our drive from Te Anau to Milford Sound was quite pleasant. There were a number of tour buses in front of us and we at times struggled to overtake, as the journey was along a one-lane road. You can definitely get there in two hours, – that's what we did despite making quick stops at these scenic viewpoints along the drive to Milford Sound. Do give them a shot – you will not regret it.