Is a Milford Sound day cruise worth it?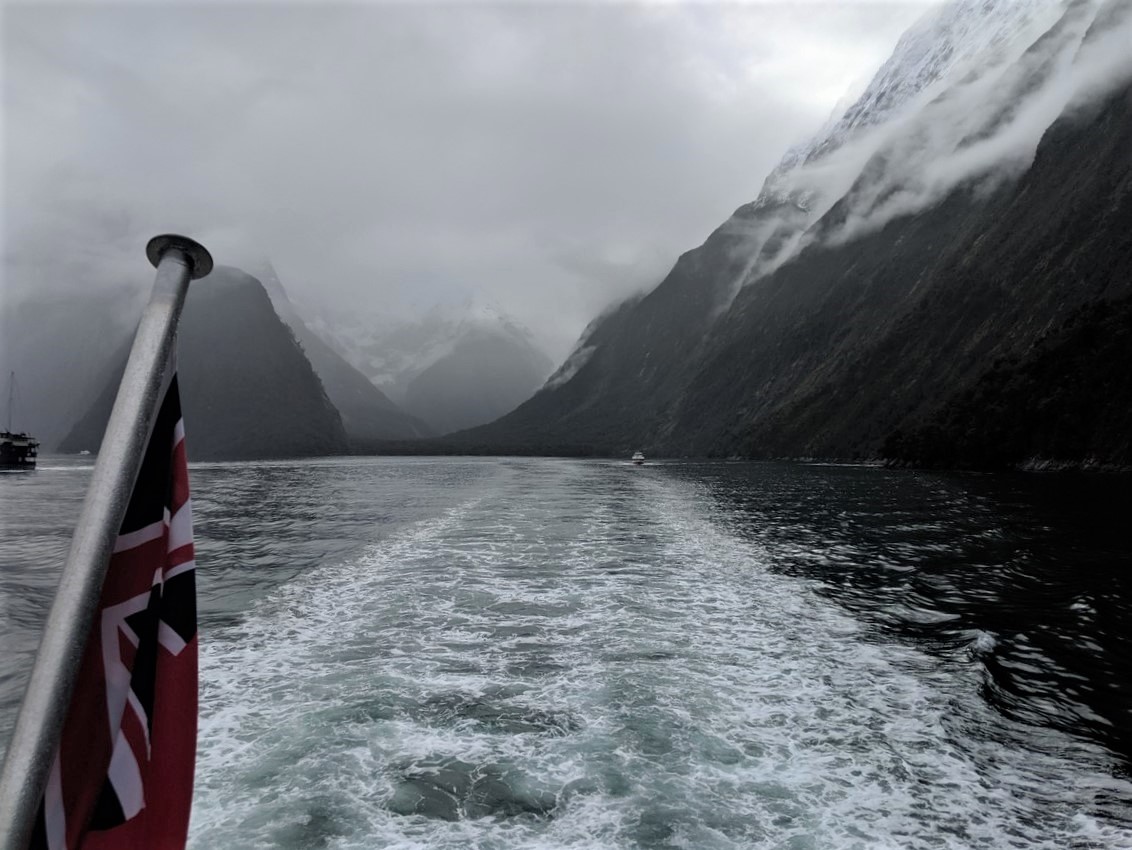 There are plenty of things to do in Milford Sound, including going on kayaking trips and taking walks. But if you're planning on taking a relaxing journey to see New Zealand's very own fjords, taking a cruise will allow you to come up close and personal with the high cliffs that surround the narrow inlet of water, which leads into the Tasman Sea. During our trip to Milford Sound last August, we booked a nature cruise with Real Journeys. Here is an account of our experience and an answer to "Is a Milford Sound day cruise worth it?".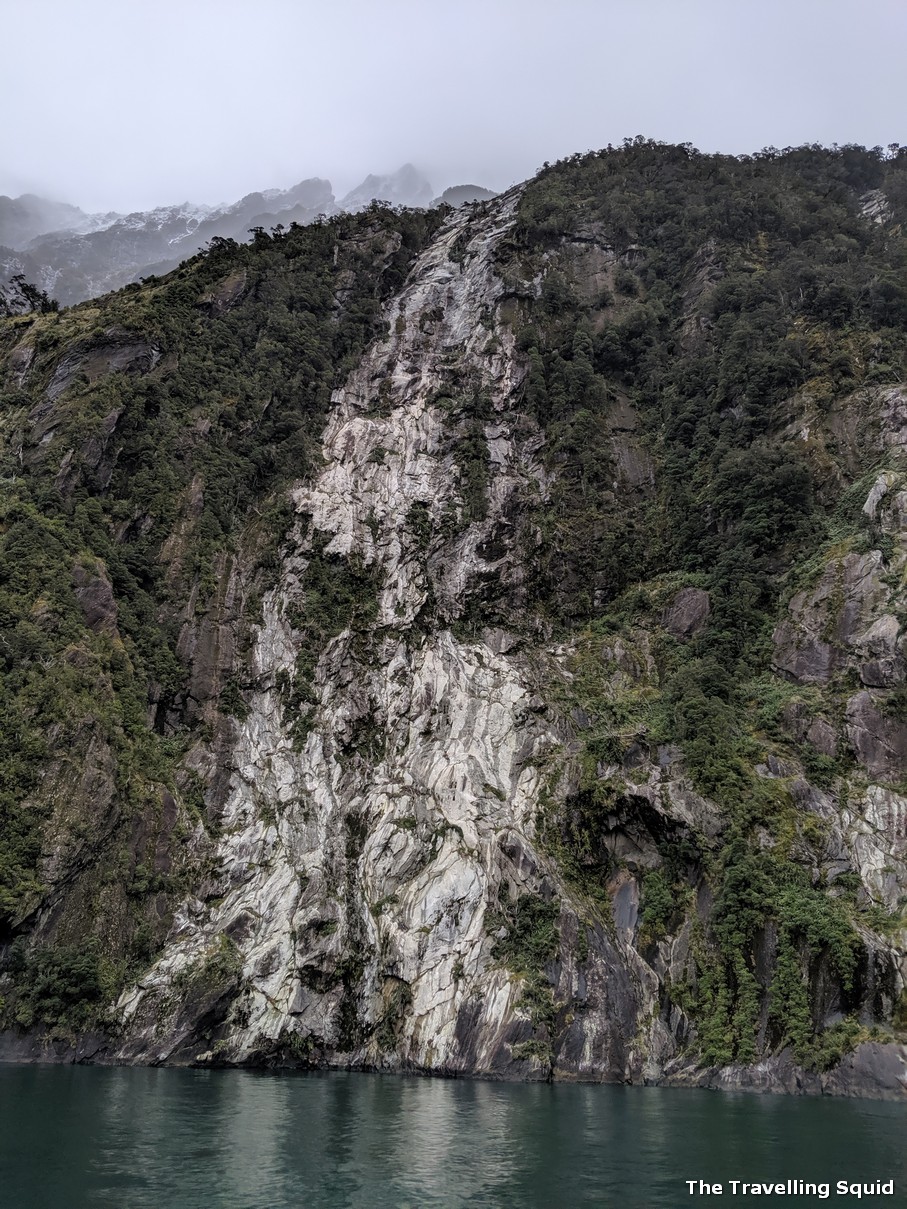 Before we begin, what is a fjord?
According to website Norway Today, a fjord is formed when a glacier retreats (after carving up a typical U-shape valley) and the sea fills in the resulting valley floor. This forms a narrow, steep body (sometimes deeper than 1300 metres) which is connected to the sea. In the case of Milford Sound, the fjord is connected to the Tasman Sea.
Fjords can typically be found in the Northern Hemisphere, in countries like Norway, Iceland and Canada. In the Southern Hemisphere it is less common and New Zealand is one of the few countries to have it.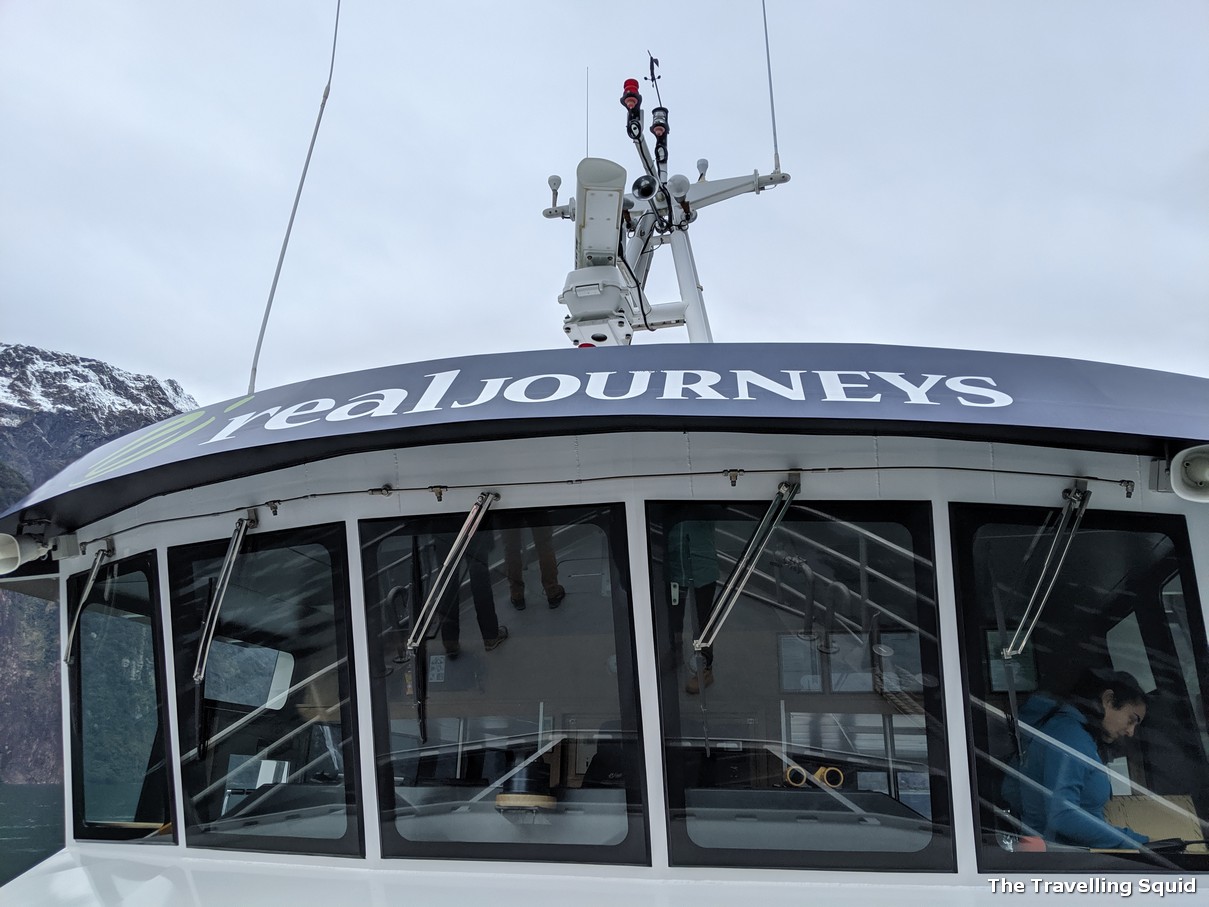 Is a Milford Sound day cruise worth it?
I would say yes, if you have an interest in fjords, because it would be difficult to observe the fjords with alternate transport options. The cruise takes you along the narrow stretch of water and you have the chance to observe waterfalls, some seals basking on the rocks, and interesting rocky outcrop formations. The cruise brings you all the way to the mouth of the Tasman Sea, before making a U-turn to head back.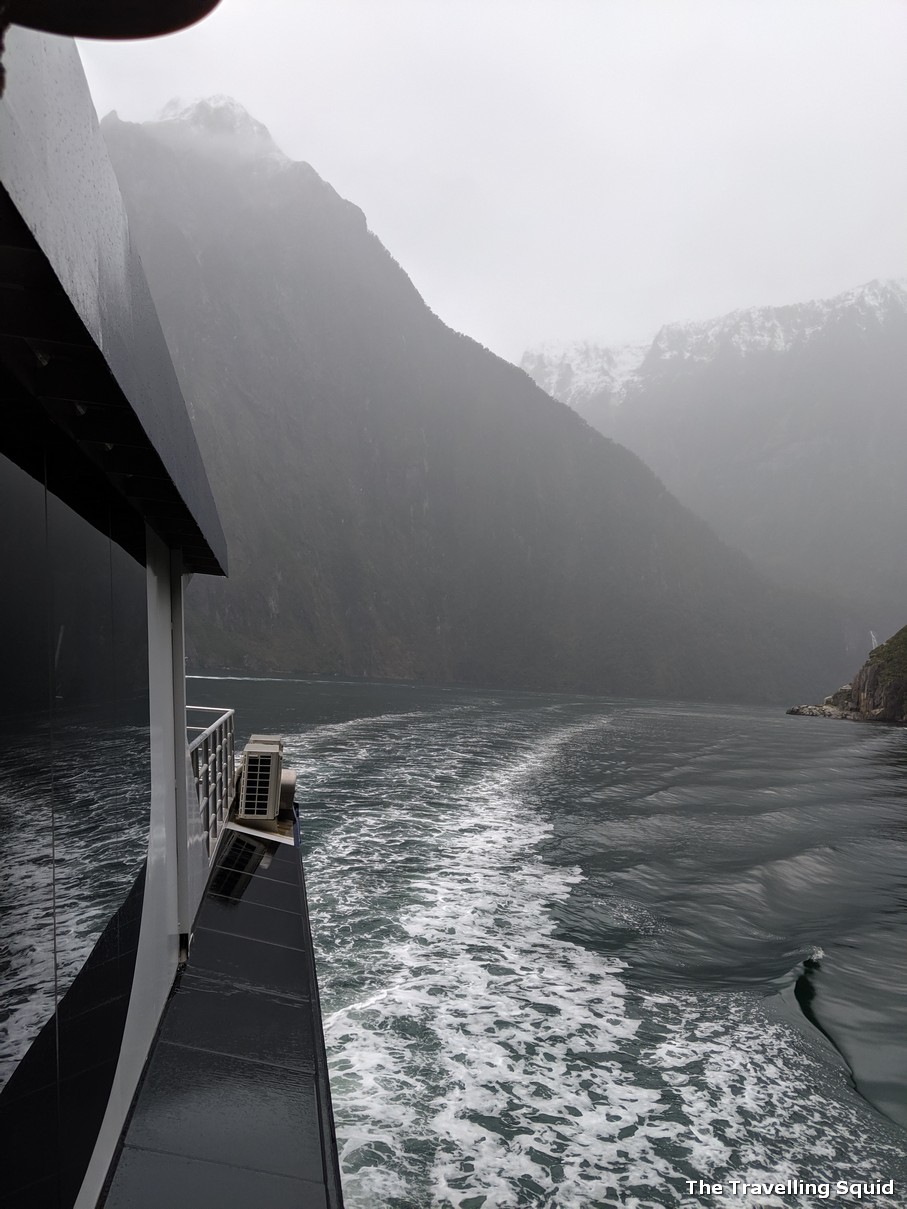 Buying a ticket
We purchased tickets at Te Anau. The booking comes with a coach ride to Te Anau or Queenstown at an added cost. But as we had a car, we thought it might be faster if we were to travel to Milford Sound on our own as we could go faster. Also, we could stop at any scenic viewpoint we wanted.
Our guide and the ferry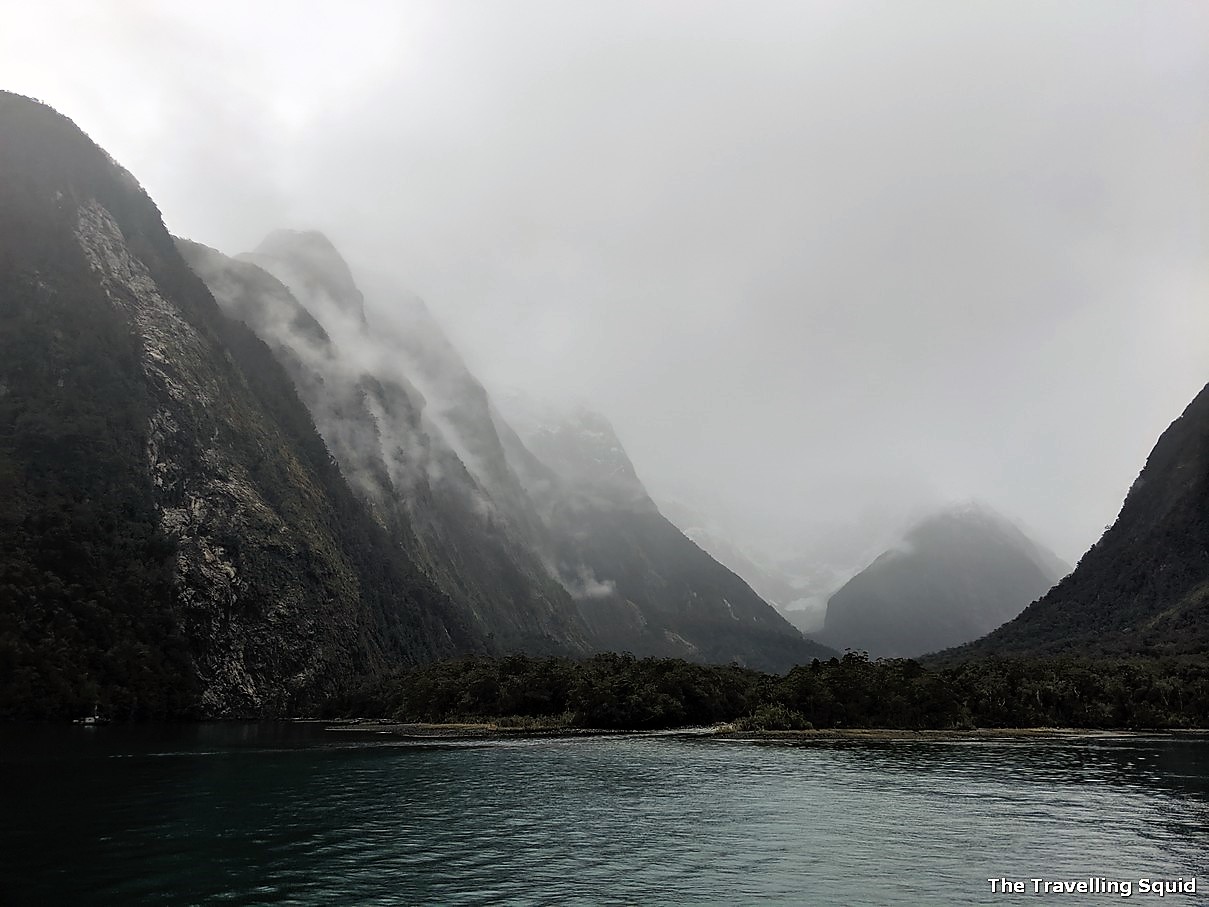 What I did like about the cruise was that our guide was quite humourous and informative as well. (Unfortunately it has been awhile and I have forgotten her name). The ferry comes with an open deck in the front and and the back, which gives you a chance to pop out of the warm comfort of the ferry to experience the nature outside.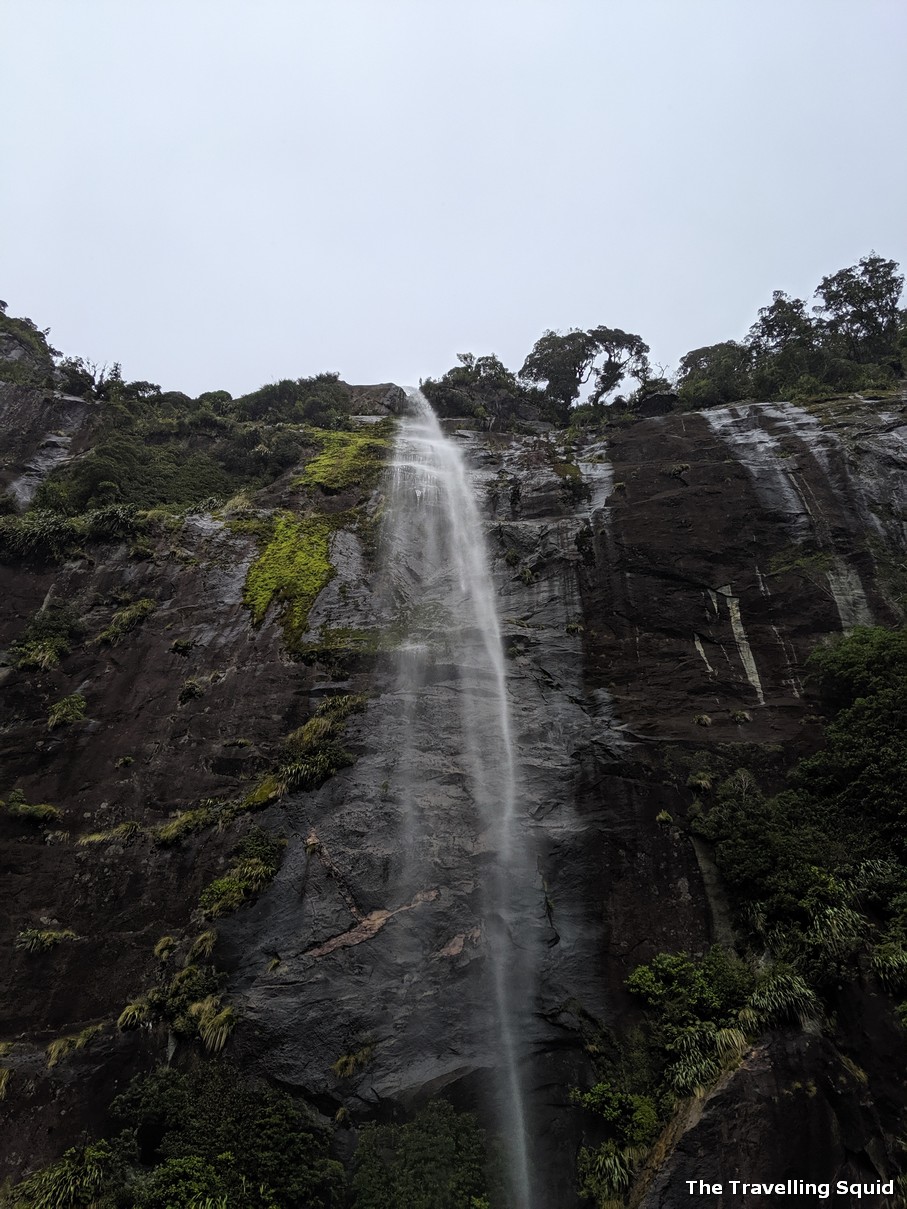 Unfortunately during our time on the ferry, it rained a fair bit and got pretty cold hence we had to duck back indoors. If you're in for a splash, the ferry comes super close to a waterfall and you're bound to get wet if you were to stay outside.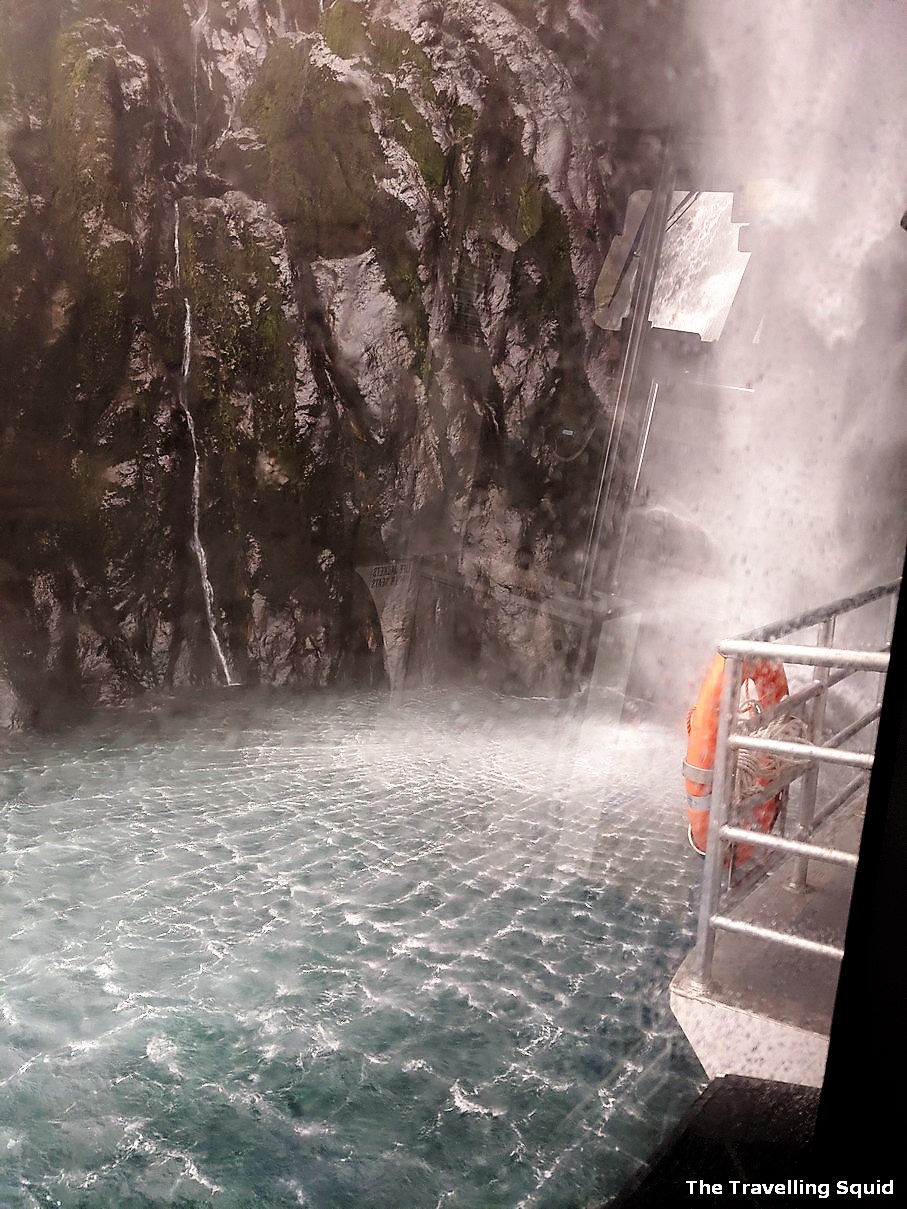 If you wish to take a rest, (or might be feeling seasick), sitting indoors help as you still get to see the fjords from behind a glass pane. It almost feels as if a nature documentary is unfolding right in front of you.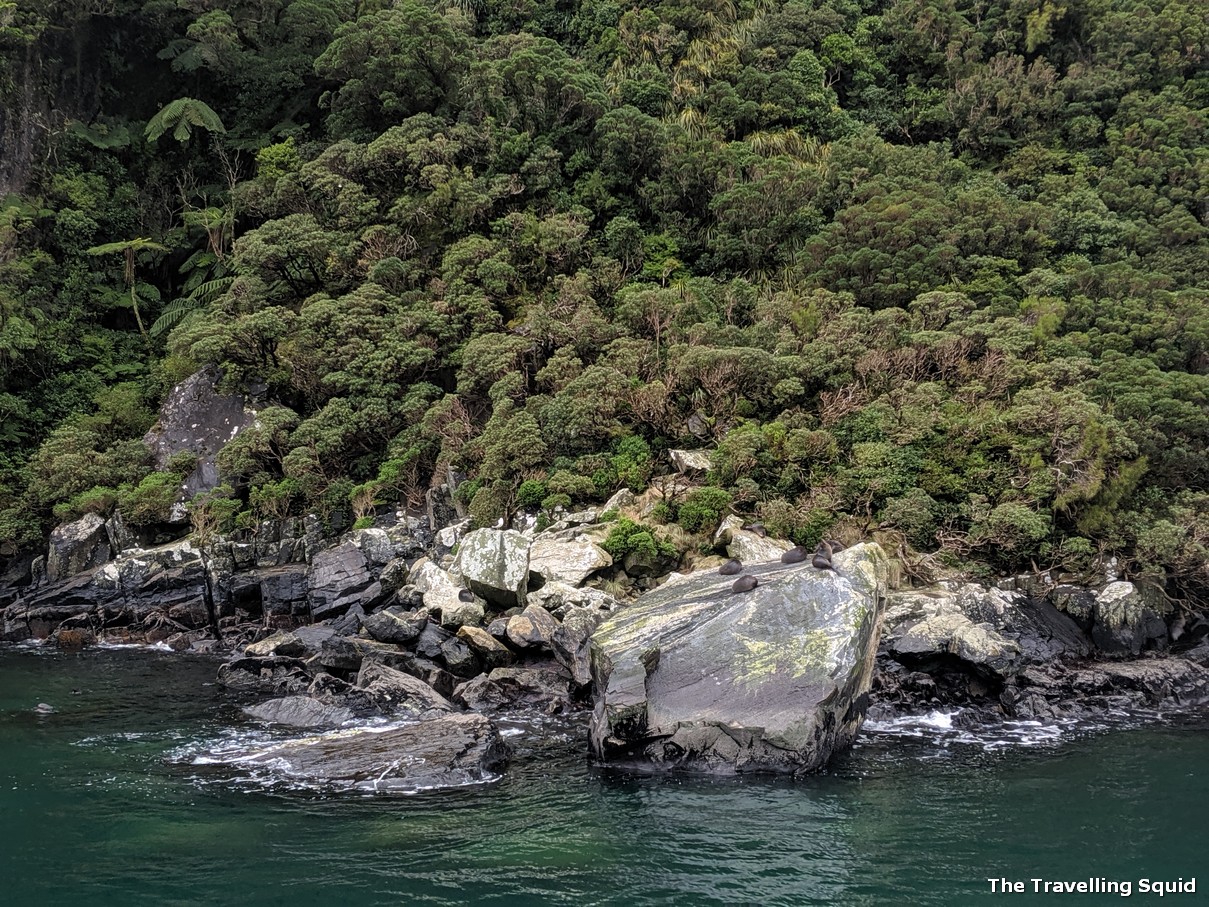 The whole cruise takes about 2 hours. We had booked the 1.35pm cruise, and it ended around 3.35pm. The timing was just nice for a 4-hour back to Queenstown.
The Travelling Squid's Take
To be honest, due to the hype of what I had seen of Milford Sound, I thought the scenery would be very different from the sights that I have experienced. But it seems like any normal rocky outcrop to me with trees growing on along the rock surface. That said, I was glad to experience what passing through a fjord is and observe the steep cliffs and rock formations of the inlet. I wondered what was it like in the past during a storm when people on ships were trying to find cover – it must have been real hard to get onshore. Is a Milford Sound day cruise worth it? I would say yes especially if it's your first time experiencing what a fjord is like.
***
Real Journey's Milford Sound Nature Cruise
Duration: 2hrs 15mins (2hrs May – Sep)
Seasons: Open the whole year round thought it was closed in Feb 2020 due to a flood at Milford Sound. Check the web-link below for the latest updates.
Cost: From: NZD88
Comes with coach connections to Queenstown or Te Anau at an extra cost.