Recommended: Visit the Al Merca Wine Bar in Venice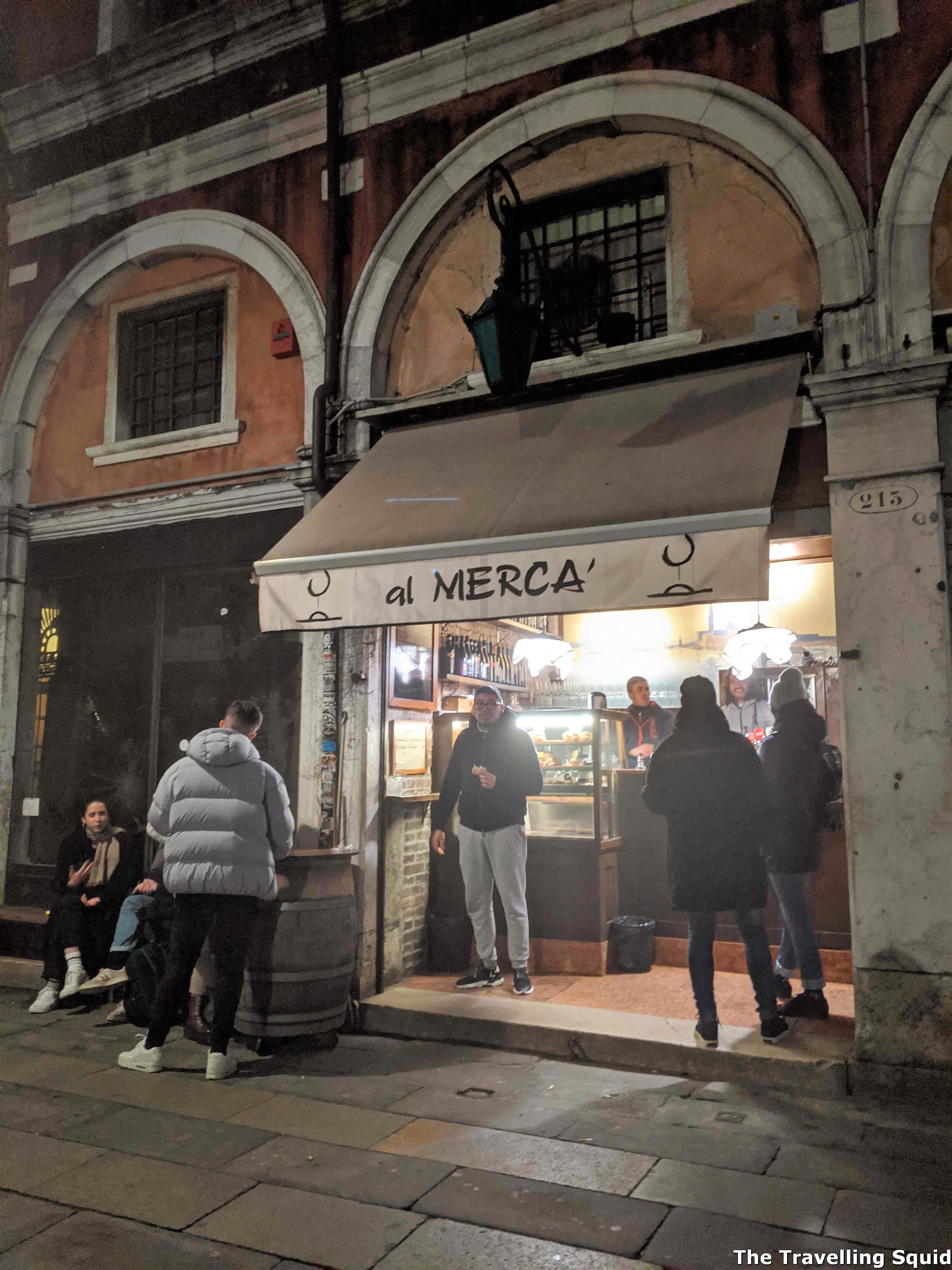 If you're looking to try Italian wines in Venice, the Al Merca wine bar is a must visit. Unlike other more touristy bars in Venice, it has relatively short opening hours. It is open from 10am – 2.30pm in the afternoons and 6pm – 8pm in the evenings. But it is worth it because the wines are a little more complex than El Vin Del Paron which a short 2 minute walk away. Each glass of wine also cost about €3-€5, which is pretty affordable especially for Venice. Here's why you should visit the Al Merca Wine Bar in Venice.
Visit the Al Merca Wine Bar in Venice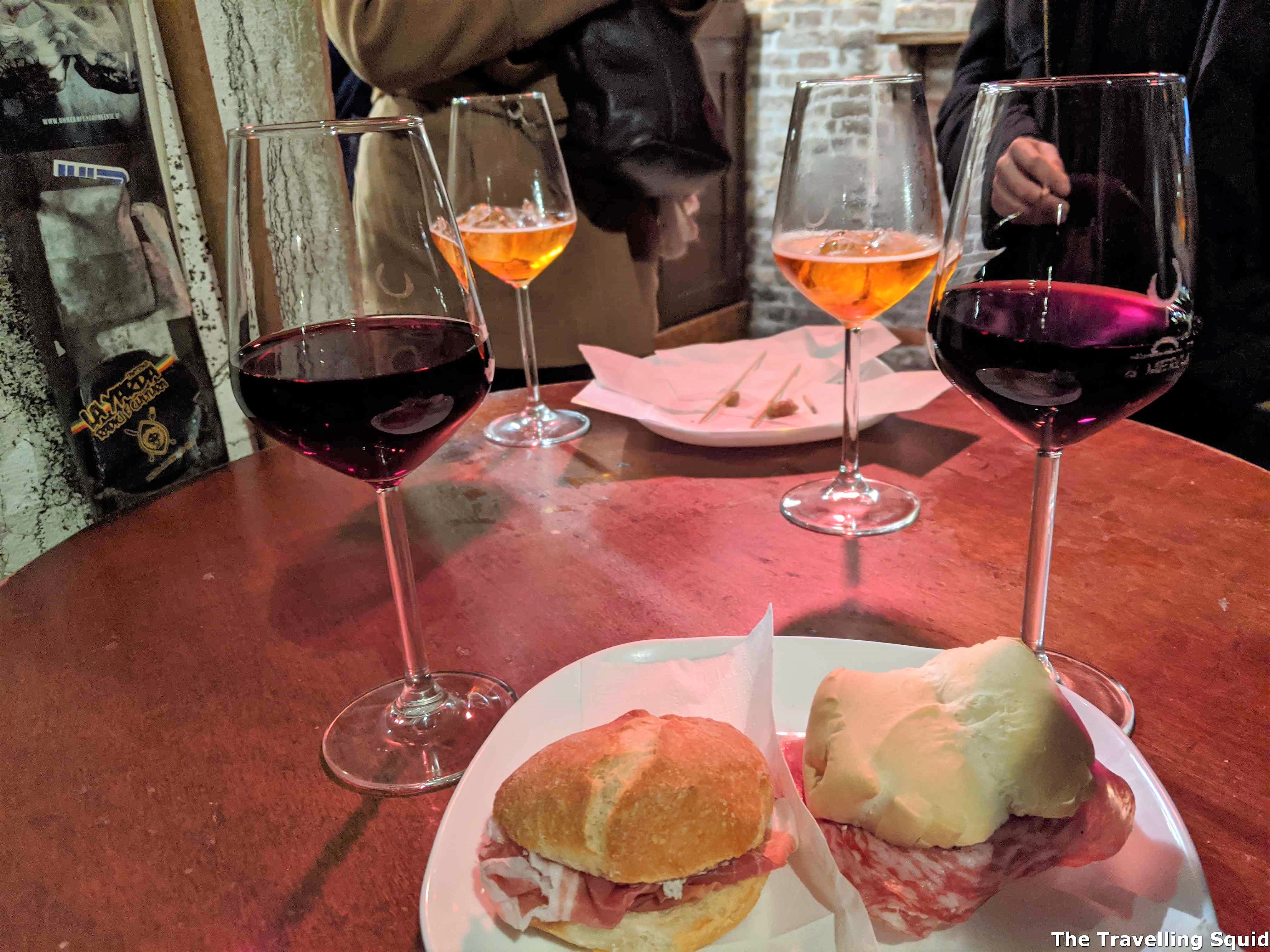 There are no seats at Al Merca, most of the people visiting just stand to have a glass of wine or a spritz. There is a small bench outside which can accommodate about 4 people. There were many Italians who visited Al Merca when we were there. What we liked about Al Merca is the complexity and elegance of the wines. For the price, it felt like great value.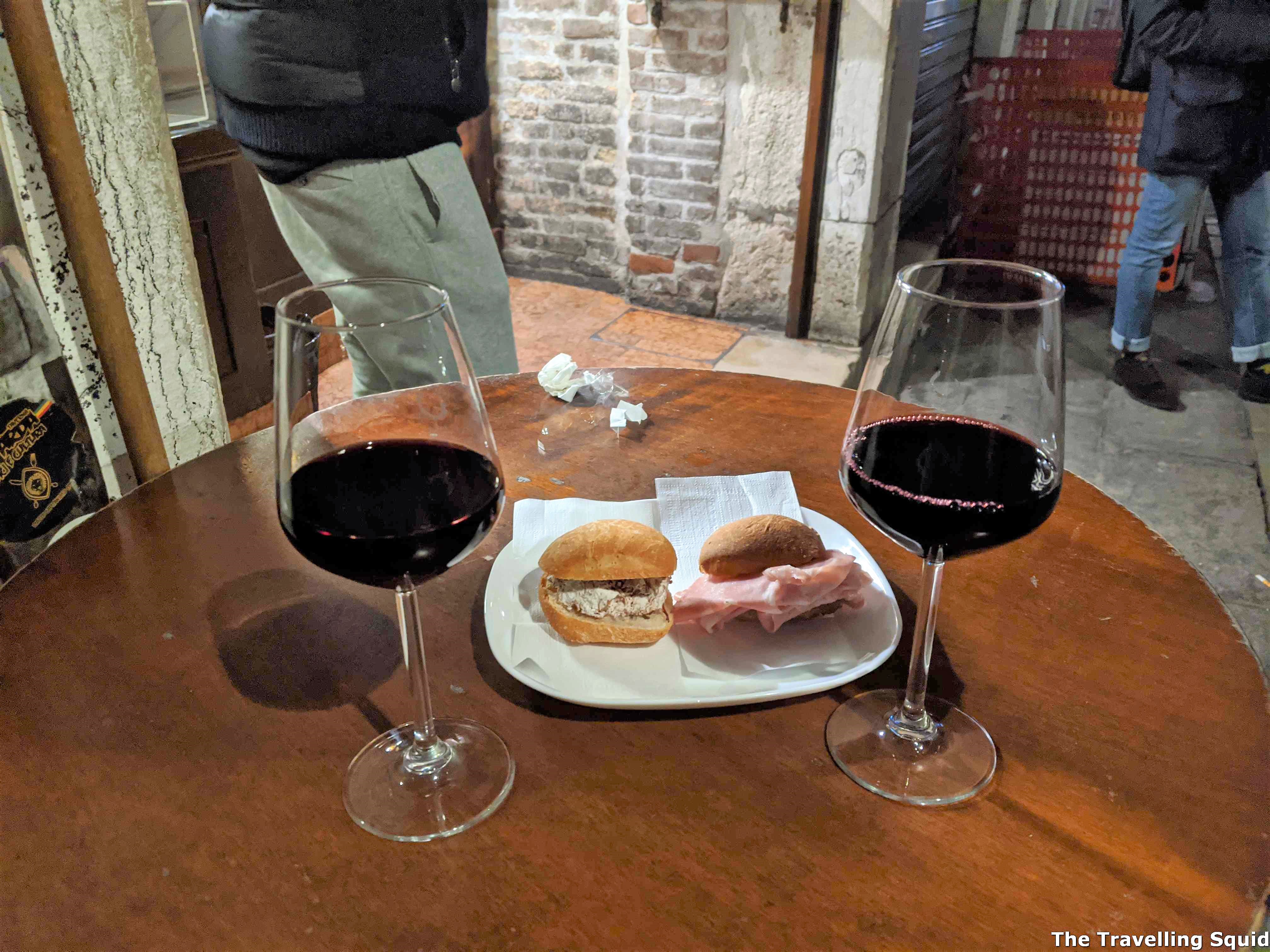 Here are some tasting notes of the reds we tried, by S:
Ripasso – Elegant, full bodied. [Red wine from the Valpolicella zone – Blend of three Valpolicella grapes [Corvina, Rondinella and Molinara] added to grape skins left from fermenting Amarone wines]
Syrah – A little spicy, more fruit forward as compared to the Ripasso.
Valpolicella Classico – Like the Ripasso, but less intense and complex. [Valpolicella is made in the province of Verona, ranks after Chianti in DOC wine production]
Vertigo – A Merlot and Cabernet blend, unique to the Al Merca wine bar. Relatively easy drinking and fruit forward for a Bordeaux blend
We also had some cicchetti (small snacks) for dinner, which came in the form of little sandwiches with ham and salami in there. They were priced at €1.50 and were quite delicious.
The Travelling Squid's Take
If you're looking to learn about Italian wines, the Al Merca Wine Bar is a good place to start. The good wines have been selected by the bar owners and you get the chance to try different types of wines with each serving. For me, it was good to try both the Ripasso (had a lot more flavour), as compared to the Valpolicella Classico as there was less fermentation with Amarone grape skins. If you're looking for something more casual, go for the Aperol Spritz as well – it was a pretty popular beverage while we were there too. Glad to find this local hole-in-the-wall, which was very unexpected in Venice!
***
Visit the Al Merca Wine Bar in Venice
Campo Bella Vienna, 213, 30125 Venezia VE, Italy
Opening hours: 10am – 2.30pm and 6pm – 8pm [Open till 9.30pm on Fridays and Saturdays], closed on Sundays.