Recommended: Having gelato at Gelateria dei Neri in Florence
I have heard about the famed Gelato since young, and took the chance to try it during my recent trip to Italy. This dessert is great after a mid-day meal, or even a meal of Florentine Steak (Bistecca alla Fiorentina). Of all the gelato places I tried in Italy, the gelato at Gelateria dei Neri in Florence was the best, I'm guessing because of its traditional gelato-making techniques since 1989. It didn't have a huge variety of flavours but the traditional flavours of pistachio, vanilla, chocolate, hazelnut and fior-di-latte (milk) was good enough for me.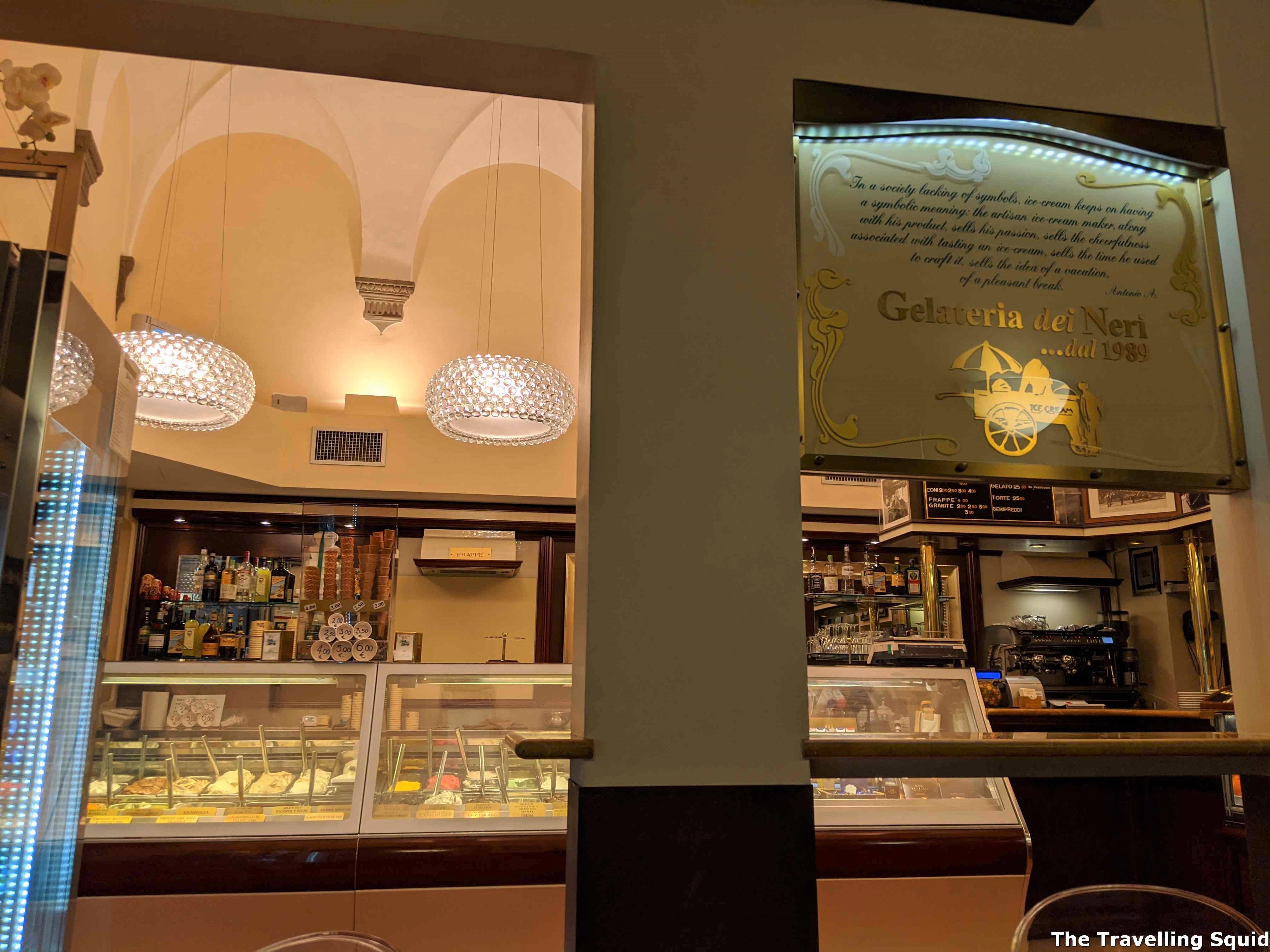 While gelato may be denser and heavier, it has a lower fat content than ice-cream. That said, please don't mistaken gelato to be a healthier alternative to ice-cream. It really depends as the sugar content in gelato can be much higher. The sobering health stuff aside, here's our experience having gelato at Gelateria dei Neri in Florence.
There were a variety of flavours but I wanted to try the more traditional gelato flavours like pistachio, chocolate and hazelnut. You are only allowed to try one flavour, so be careful with your choice. I tried the fior-di-latte and it did not quite make an impression. S and I both got dark chocolate and we had pistachio and hazelnut in separate cones.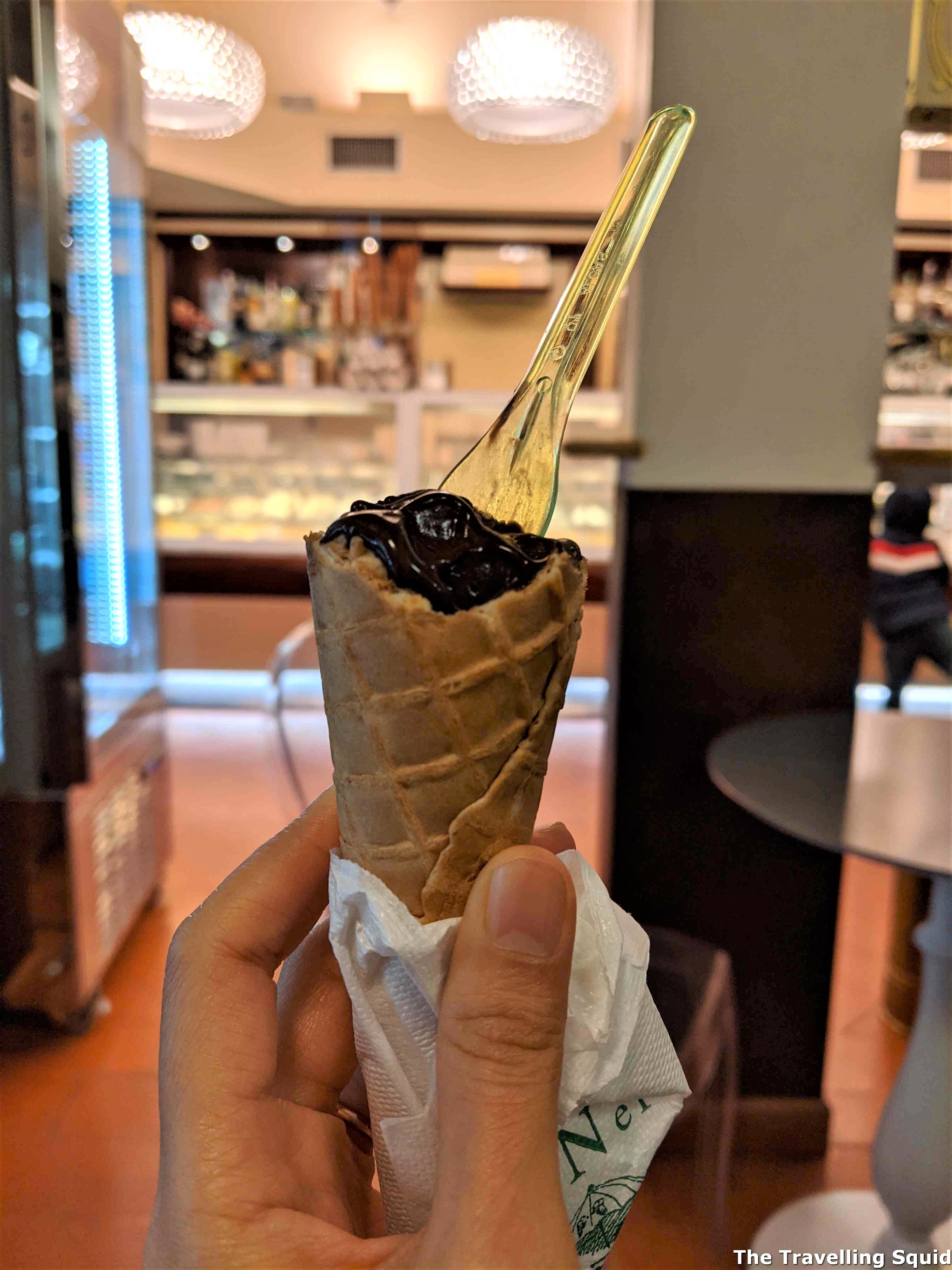 I can appreciate gelato for its smooth texture and deep, intense flavour, but the denseness got to me after awhile. I typically don't feel full after one scoop of ice-cream, but I got to say that this was a tad cloying after I was halfway done with the two scopes of my €4 cone. I was glad that I had it in a cone, as the cone provided some texture to the gelato that I was eating.
The Travelling Squid's Take
If you're new to gelato, I suggest that you try having a small portion of traditional flavours first, before moving on to try bigger portions and new flavours. The gelato at Gelateria dei Neri in Florence was quite amazing – do give it a try while you are there!
***
Having gelato at Gelateria dei Neri in Florence
Address: Via De' Neri 9/11R, 50122, Florence Italy
Tel: +39 055 210034
Opening hours: 10:30 – 23:30