Having Florentine steak at L'Osteria di Giovanni in Florence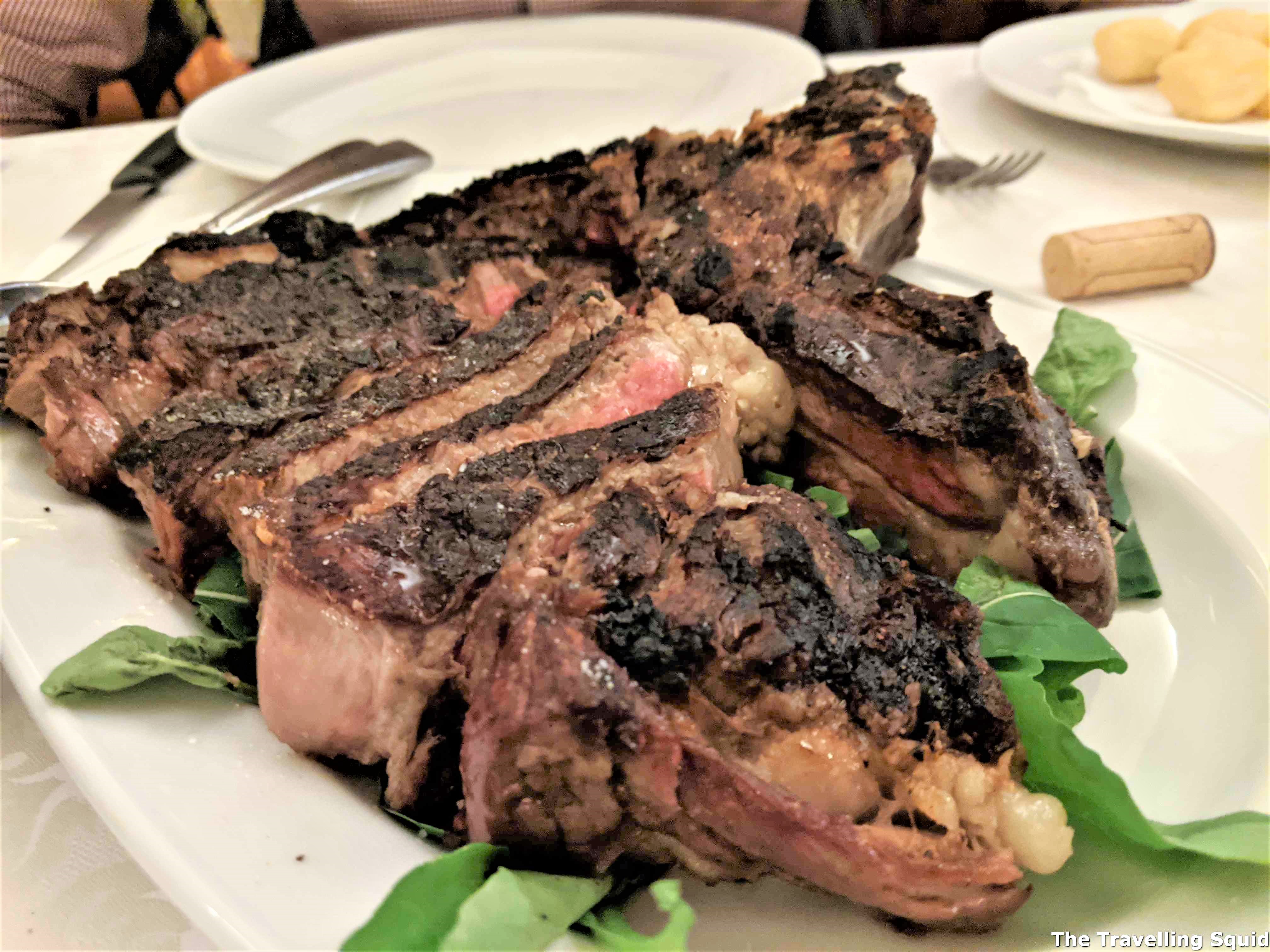 Florentine steak or bistecca alla fiorentina is a must-try during you trip to Florence. The steak was very different from the ones I had tried (mostly steaks from New York-style steakhouses such as Wolfgang and Keens Steakhouse.) Having Florentine steak at L'Osteria di Giovanni in Florence was most interesting because the steak tasted very different – it was less greasy, leaner, but had a crisp crust which coated the dry-aged meat inside. It felt like a rather healthy steak, one that did not evoke feelings of guilt after consumption.
We chose L'Osteria di Giovanni to have this special meal because it was a family-owned restaurant. The owner Giovanni Latini, was present while we were there, welcoming each guest who came. He even took their orders. At times, you could see that he was tired as he rested a hand on the chair, but it seems that being out at the restaurant and interacting with customers was of great importance. You can read more about L'Osteria di Giovanni's history here.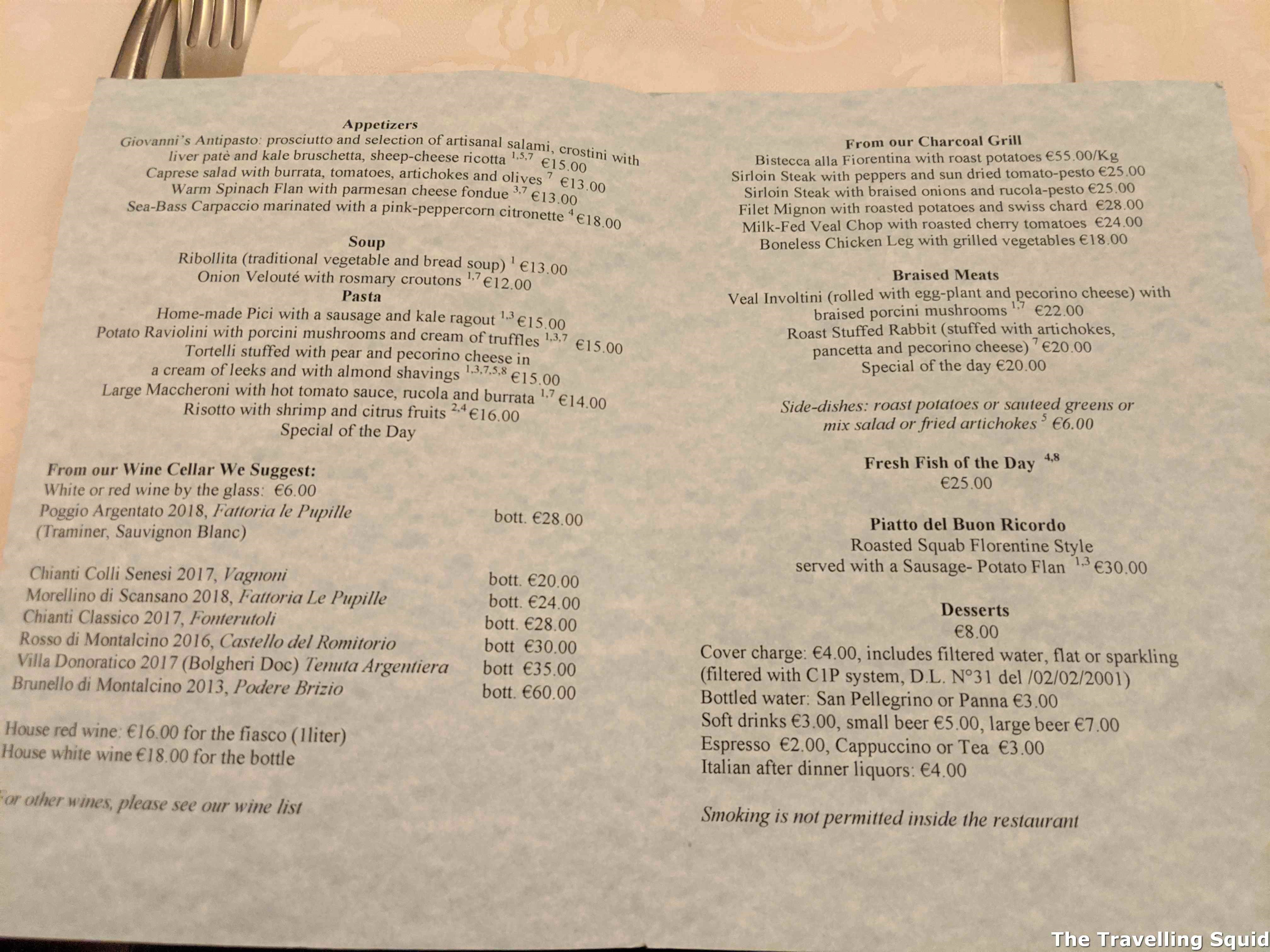 Our experience having Florentine steak at L'Osteria di Giovanni in Florence
The Food
Starters – Fried dough-sticks (complimentary)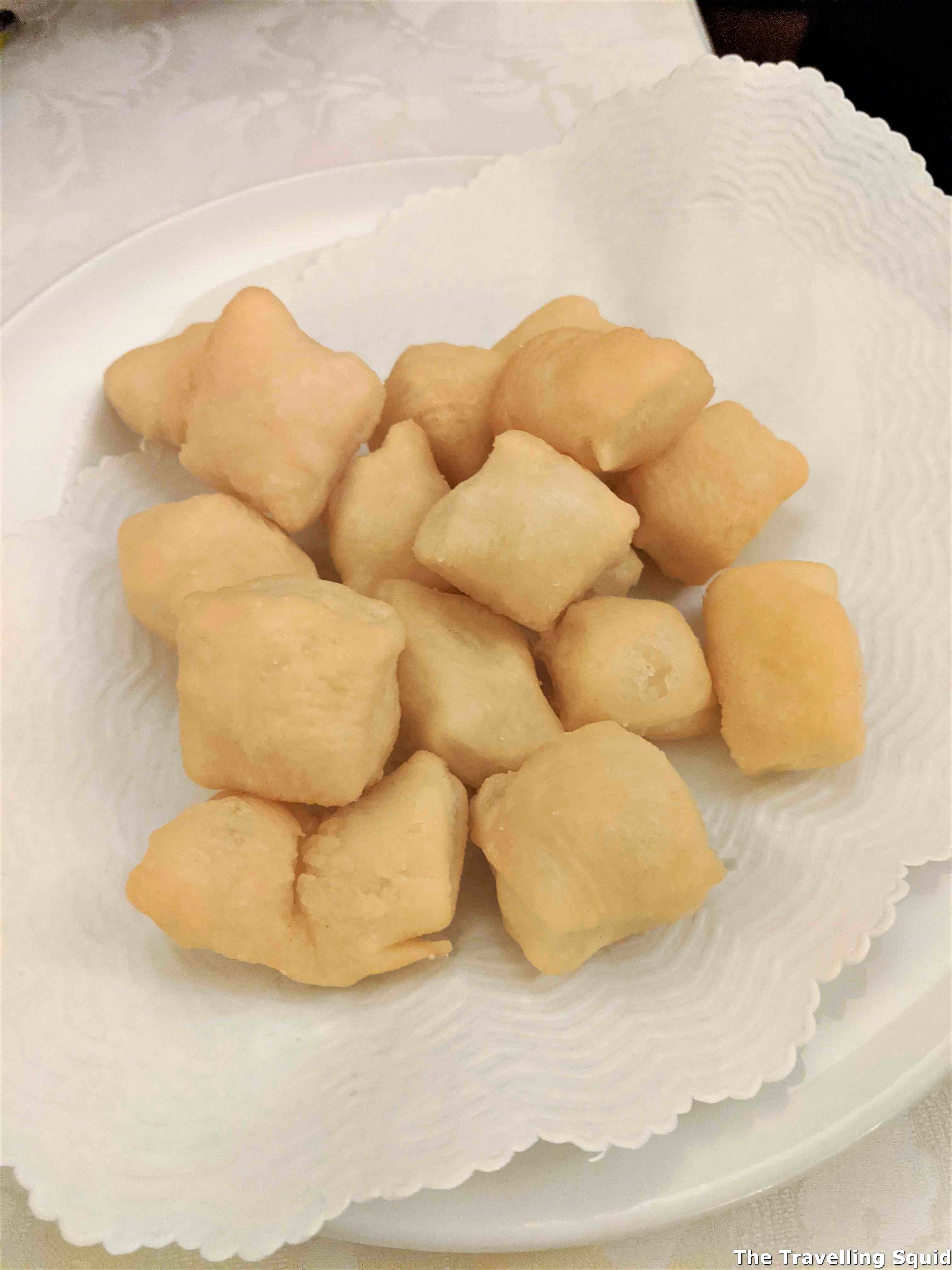 For starters, we had fried dough-sticks. They were pretty tasty – lightly fried and chewy without much seasoning. They were delicious and soon, one wasn't enough.
Sides – Ribollita (€13)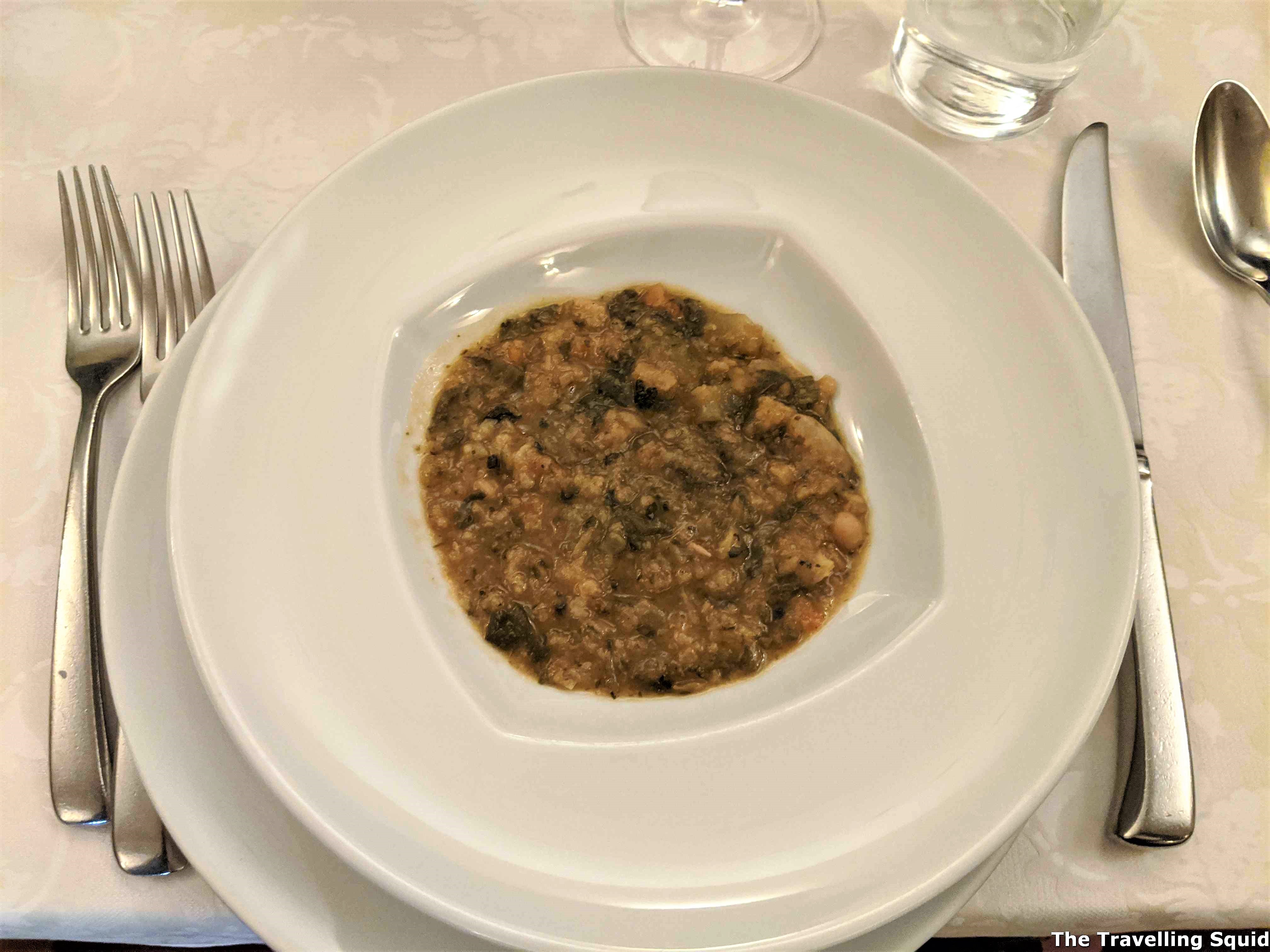 Ribollita is a famous Tuscan bread soup made with bread and vegetables. The picture does not look appetizing to be honest, but it was quite delicious. The soup had a good body to it. The croutons added a nice texture to the soup as well. As I was sharing this with S, the restaurant offered to portion out two servings of soup for both of us.
Garden Salad – €6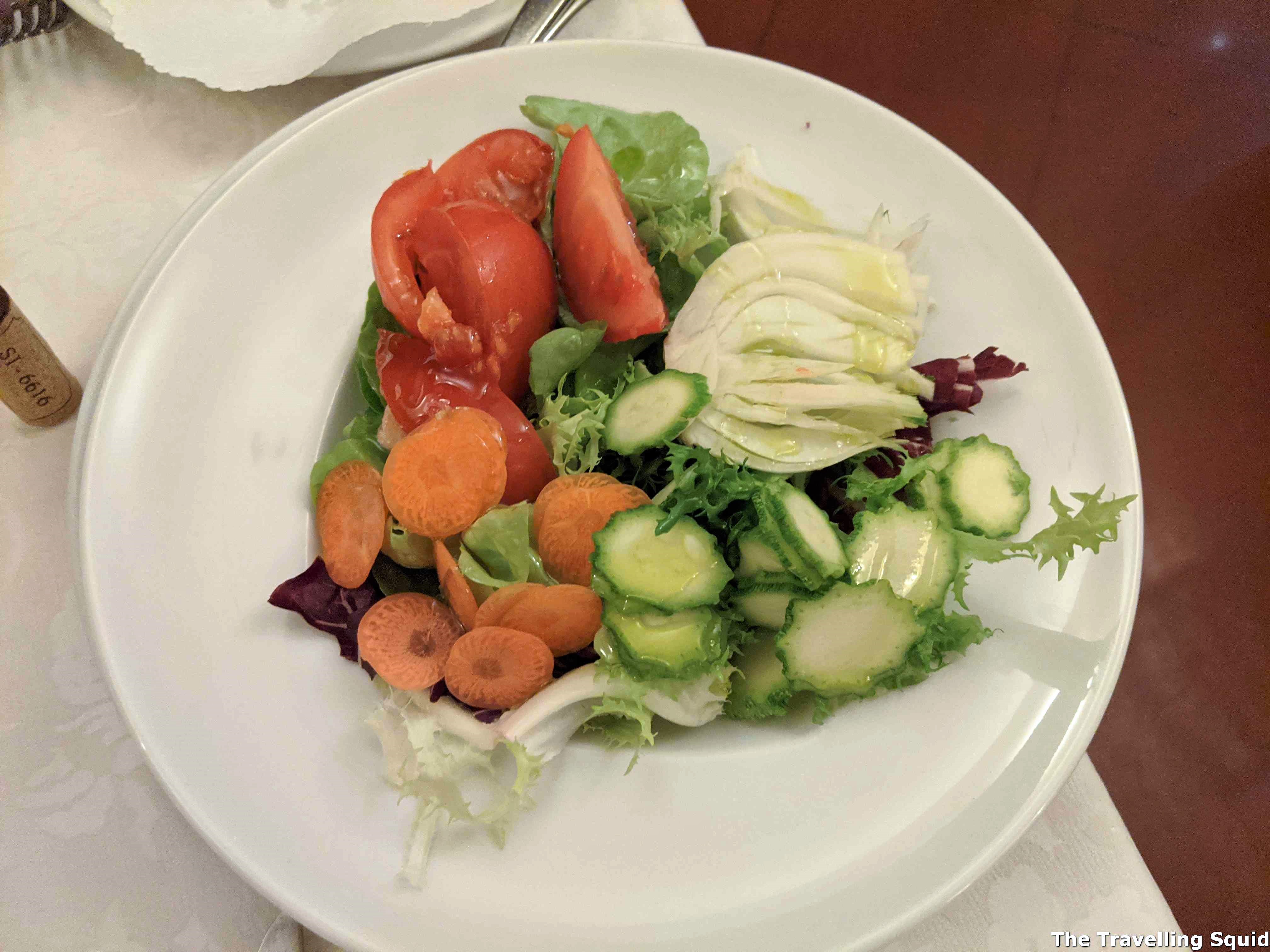 We did not have fresh vegetables for several days so this dish was welcomed. It was a good side dish as we had a steak to come later. My favourite vegetable in this dish was the fennel. It was sweet and crunchy and went well with the rest of the vegetables.
Al Passo Toscana – €30
The wine we ordered was a Tuscan IGT, it was structured, with notes of red fruit and earth. At €30, it was very worth it given that Tolaini was quite a reputable winery and was selling at €24 on online shops.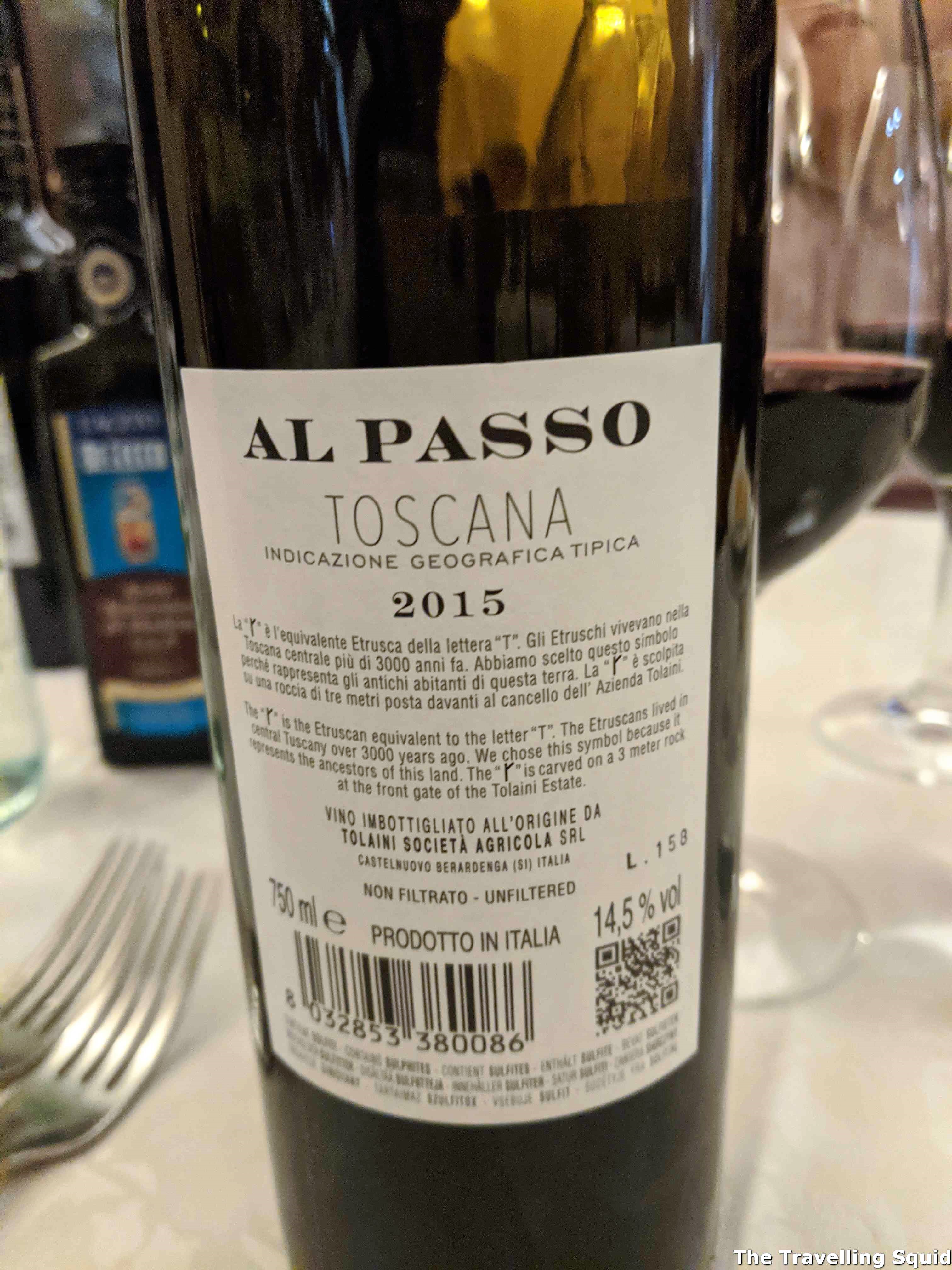 Florentine Steak / Bistecca alla fiorentina – €55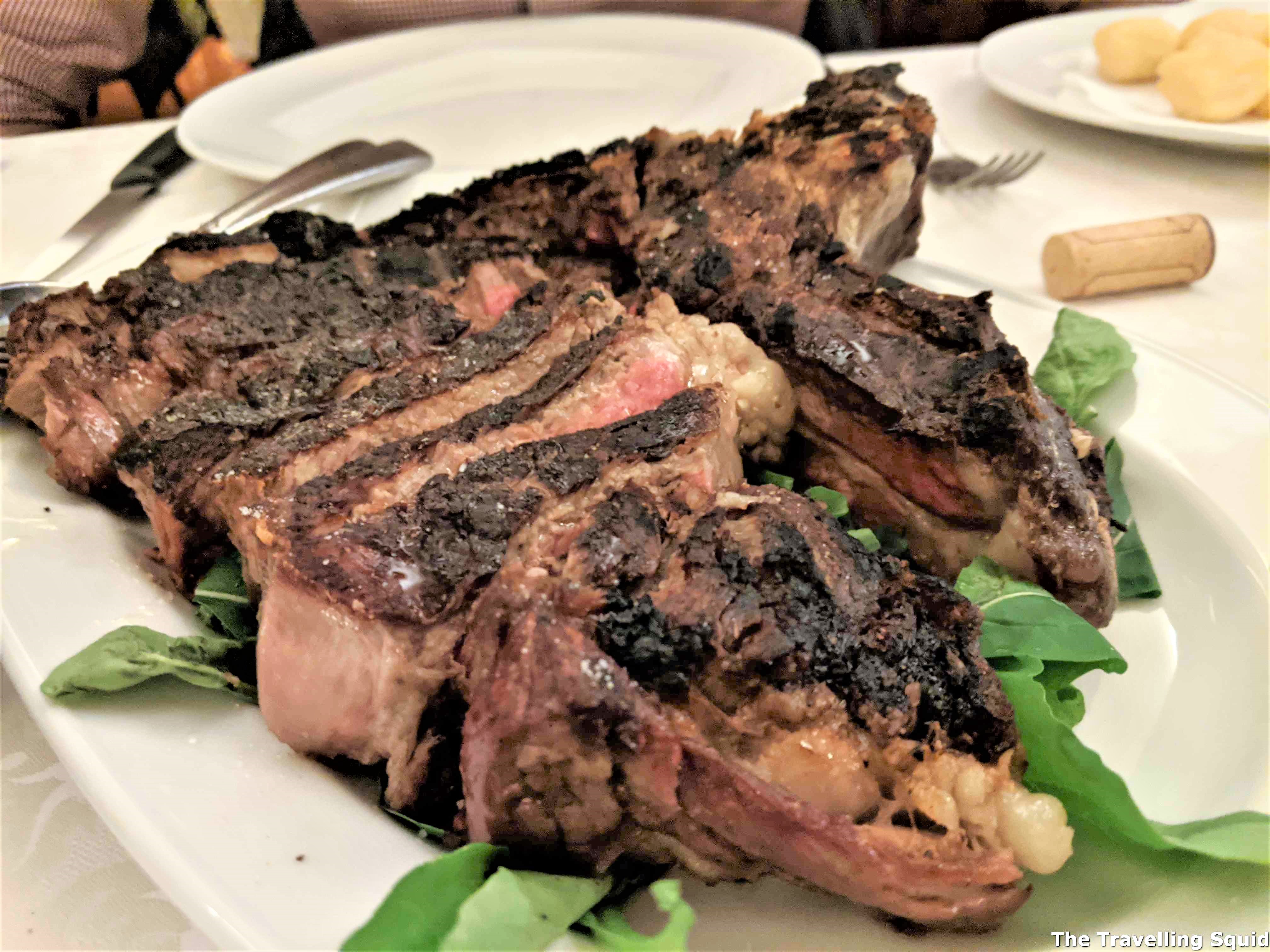 The highlight of our meal was the Florentine Steak. It was a T-bone steak made from calf of the Chianina breed, and had both the lean fillet cut as well as the sirloin. If you enjoy steaks with a crisp crust and chargrilled flavour, this was done quite perfectly. I am guessing they were able to achieve this texture as the meat was dried-aged for at least two weeks. Most of the meat we had was lean, compared to the New York steaks which tend to be oozing lots of oil, drenched it plenty of its juices with plenty of fat. This made me think that the Florentine steak was actually the healthiest steak I've had.
The Travelling Squid's Take
The damage was €110 for two of us. It was a reasonable price as we had both a bottle of wine and a huge steak. I found the service quite good too – the waiter was friendly and knowledgeable, and the sight of the owner reaching out to each customer to ask if everything was alright was quite a sincere gesture. It made for a great meal after we expended some energy walking around Florence Cathedral and Pitti Palace. Having Florentine steak at L'Osteria di Giovanni in Florence was a good experience – I'll definitely recommend that you make a visit if you come to Florence.
***
Having Florentine steak at L'Osteria di Giovanni in Florence